It is quite a huge update to its user security settings, and Facebook soon discontinues its code generator aspect, which allows users to log in to another device by using a code from, say, their smartphone to confirm their secondary session.
As revealed in the notification posted by social media expert Matt Navarra, Facebook is now alerting users who still use code generators that it will soon be going away, and users must switch to another form of two-factor authentication as an alternative.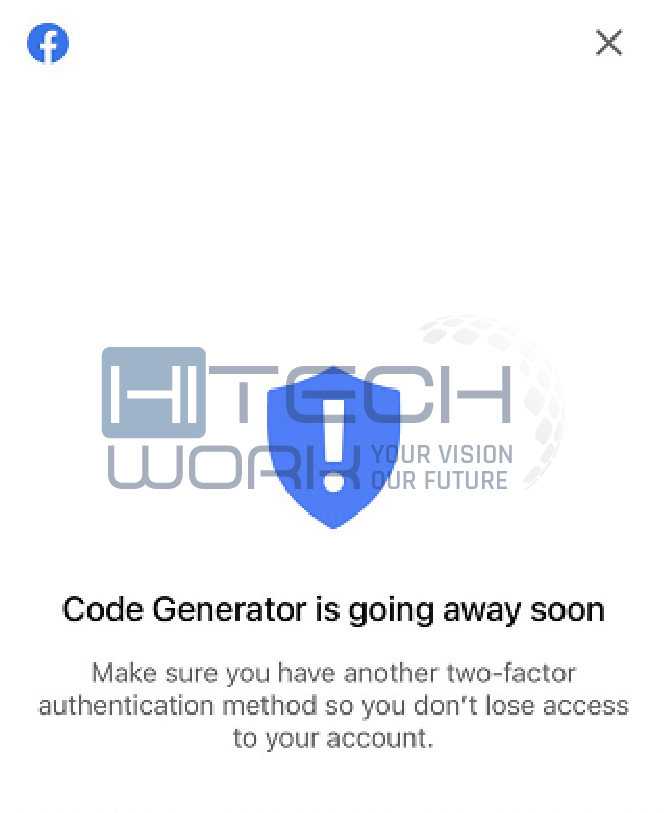 However, the code generator is only purposeful when you are logged in on another device, so it's not always available. As per the Meta's Head of security policy Nathan Gleicher, it's also at risk of attacks.
"Although Facebook says that "Our in-app code generator was formed earlier than push notifications become broadly adopted as a way to verify user sessions. We are sunsetting the previous method to move the small section of people who may still use it to more robust ones. It helps avoid redundancies (which can commence their own security risk), so we are following the best solutions to consolidate."
However, this code generator feature is only used by a small portion of people, so the update may not have a huge impact. But if you sometimes refer to Facebook to confirm your login in another app or website, you may have to replace your settings.
Just like a Twitter network seems on track to get End-to-end Encrypted DMs, aiming to scale back telecommunications charges, Facebook itself is also introducing a new system to limit costs by using missed calls as an authentication method as an alternate.
Additionally, Meta's not getting relieved of SMS 2FA or making it a Meta-verified exclusive. Well, not right now. So, if you are using a code generator, now it's time to update.
Editor's Recommendations