You might need to update your account, such as changing your last name, adding a nickname, or others, to keep your account updated. This blog will walk you through how to change your Facebook account name on mobile and browser.
It doesn't matter if you are a newbie or an old user; there may come a time when you desperately want to update the name, maybe due to marriage, divorce, or other reasons. You can change certain name standards, but FB only lets you change your name every 60 days.
Note: it's necessary to keep in mind that FB only allows you to change your name once every 60 days, so be confident about your choice before changing. If you want to make your Facebook account private, Read: How to Make Facebook Account Private.
Facebook Community Guidelines
Facebook has quite strict rules to prevent users from coming up with fake names. It's significant to make sure that Facebook doesn't reject your name. Here are some rules for what types of names you can and cannot use.
Users can only allow changing their names only once every 60 days.
Titles such as Lord, Mr, Mrs, and others are prohibited.
Individuals cannot use repetitive phrases, symbols, punctuation, and unusual characters.
Don't use a phrase or word that goes against Facebook's community guidelines.
Users cannot use characters from different languages.
Avoid using filthy language.
If your name is free from violating guidelines, apply the steps below to change your FB account name.
Note: In the process of changing your Facebook name, FB demands verification in case of violation. If your name is against the community guidelines, your Account is Restricted by Facebook until you give them the documents for verification.
In the next section, we will discuss how to edit my name in Facebook.
How to Change your Name on Facebook on iPhone
If you are using Facebook on your iPhone or Android device, you can apply the below steps to update your name on Facebook. Here's how to change last name on Facebook.
Navigate to the Facebook app and sign in to your account.
Tap the triple-horizontal menu icon at the upper-right corner of the app.
Tap settings & privacy > personal information.
Click on your name, and enter the name you want to set.
Now, tap review changes, type your Facebook passcode, and save the changes.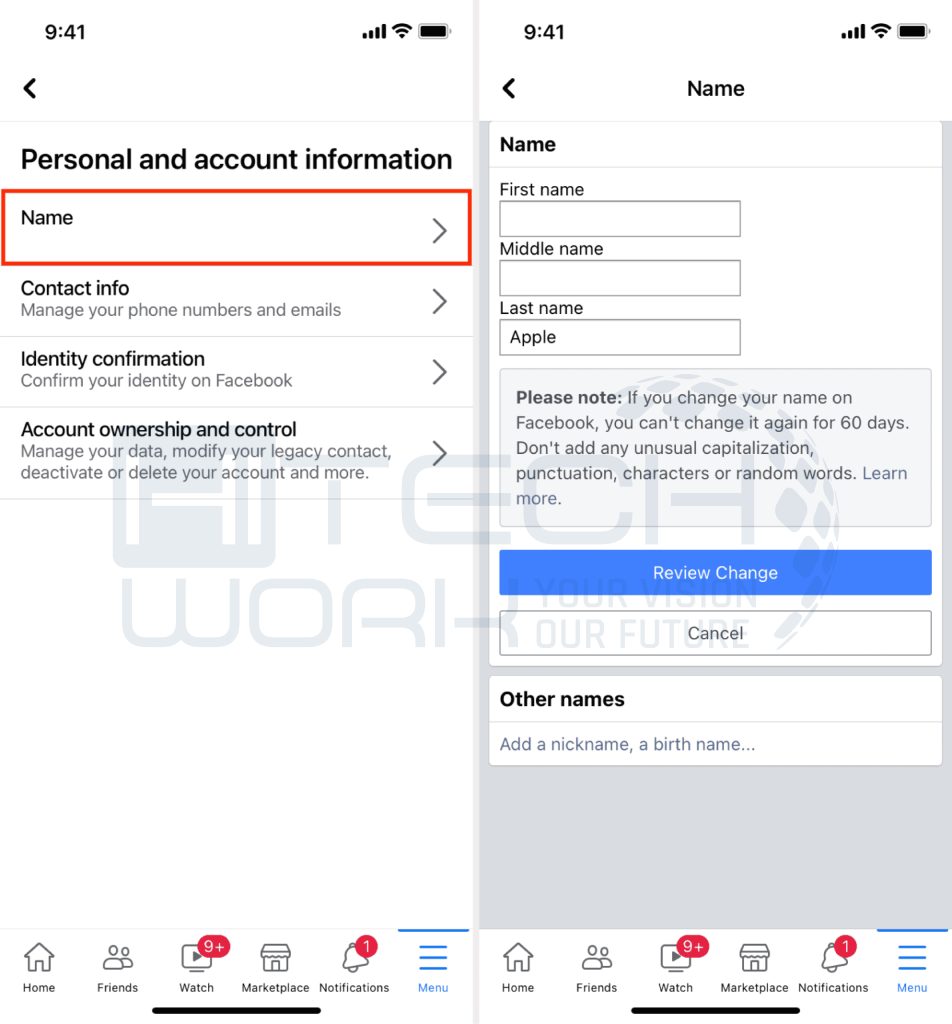 Note: if you are wondering how to change your name on Facebook on android, you can follow the steps mentioned above for iPhone.
How to Change your Name on Facebook on Computer
Launch Facebook on your browser.
Tap the down arrow icon at the upper right corner to open a menu.
Tap the "Settings & Privacy" option.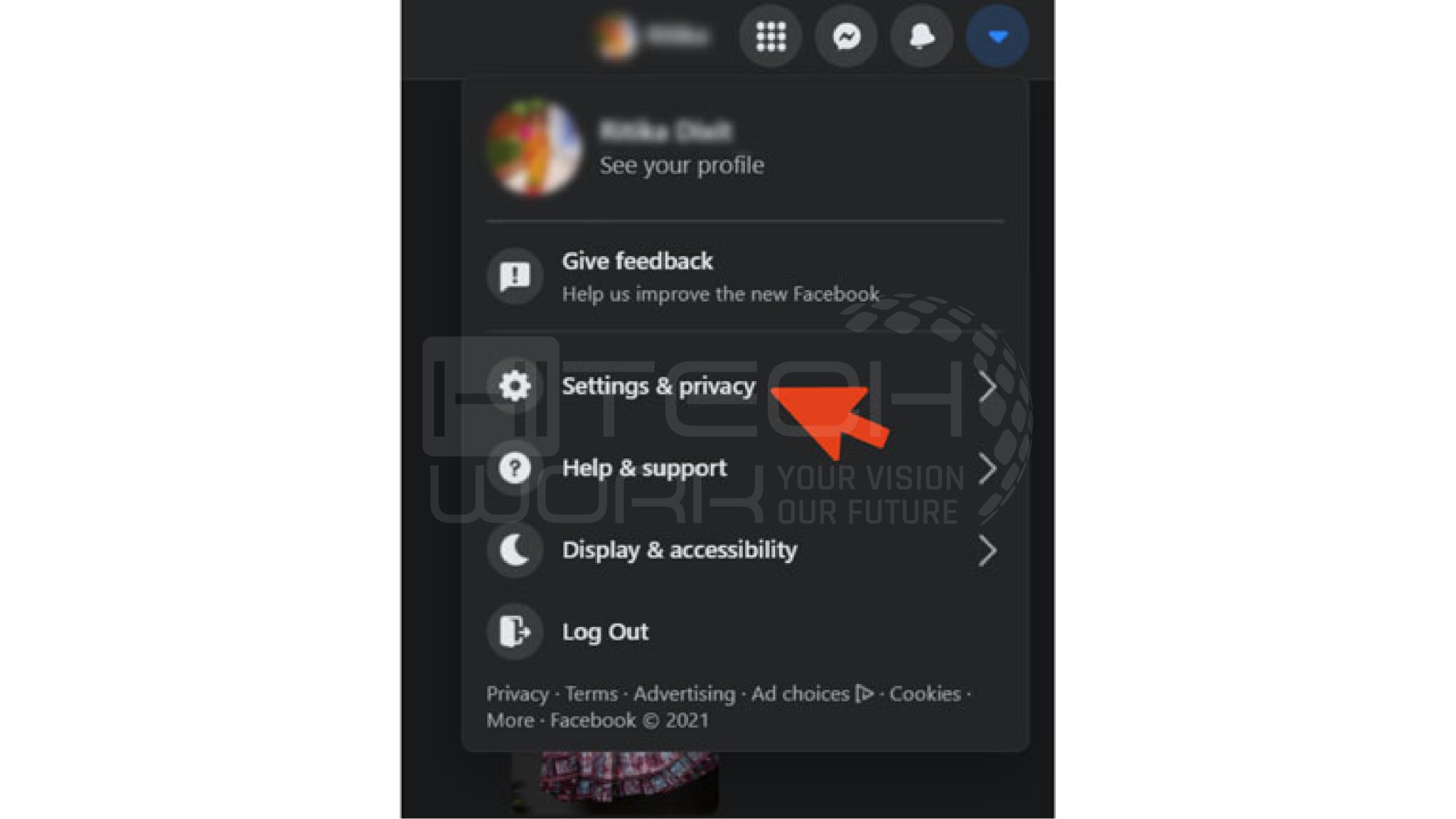 Choose settings > General Profile settings.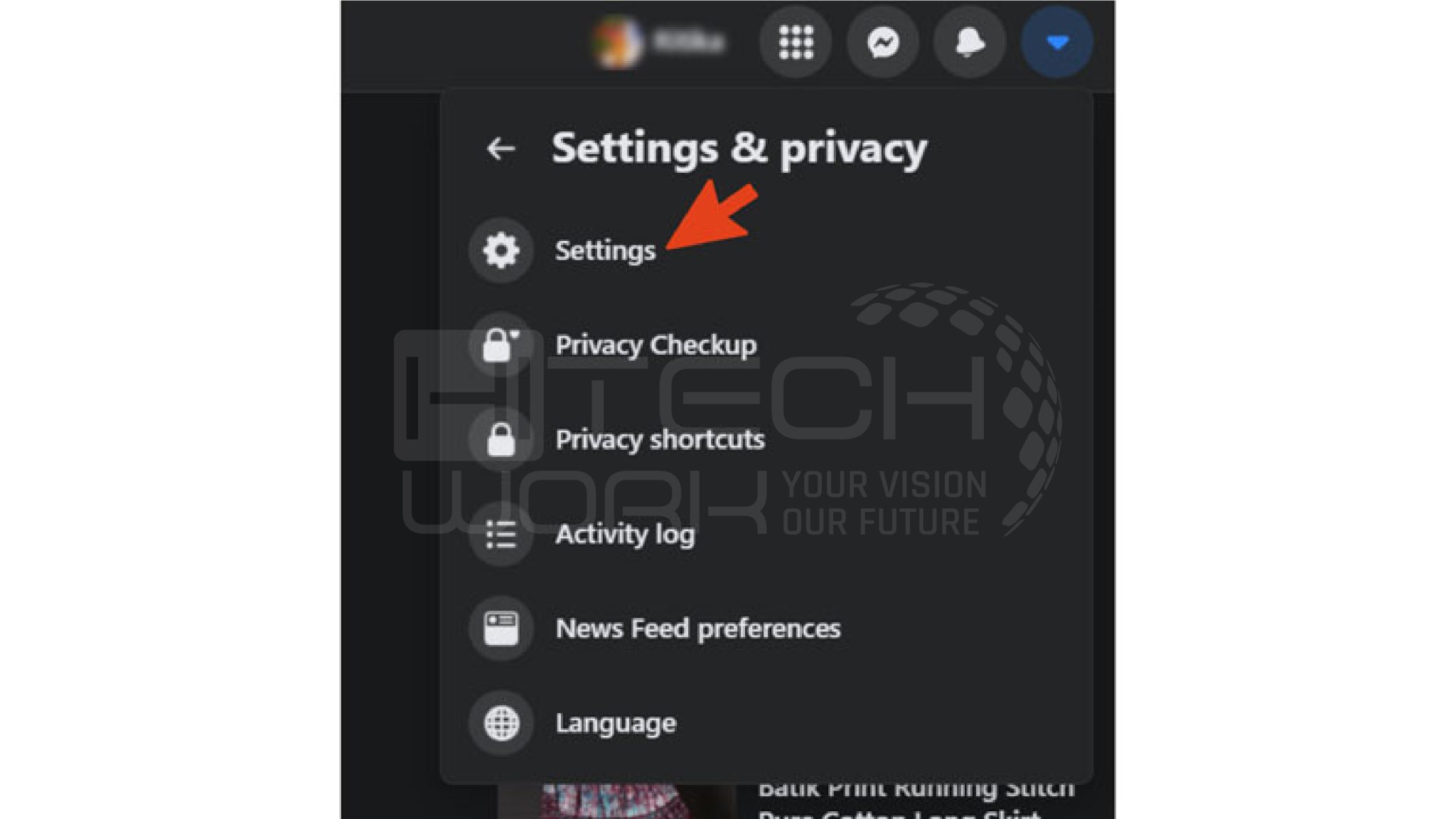 Tap "Name" and then Edit.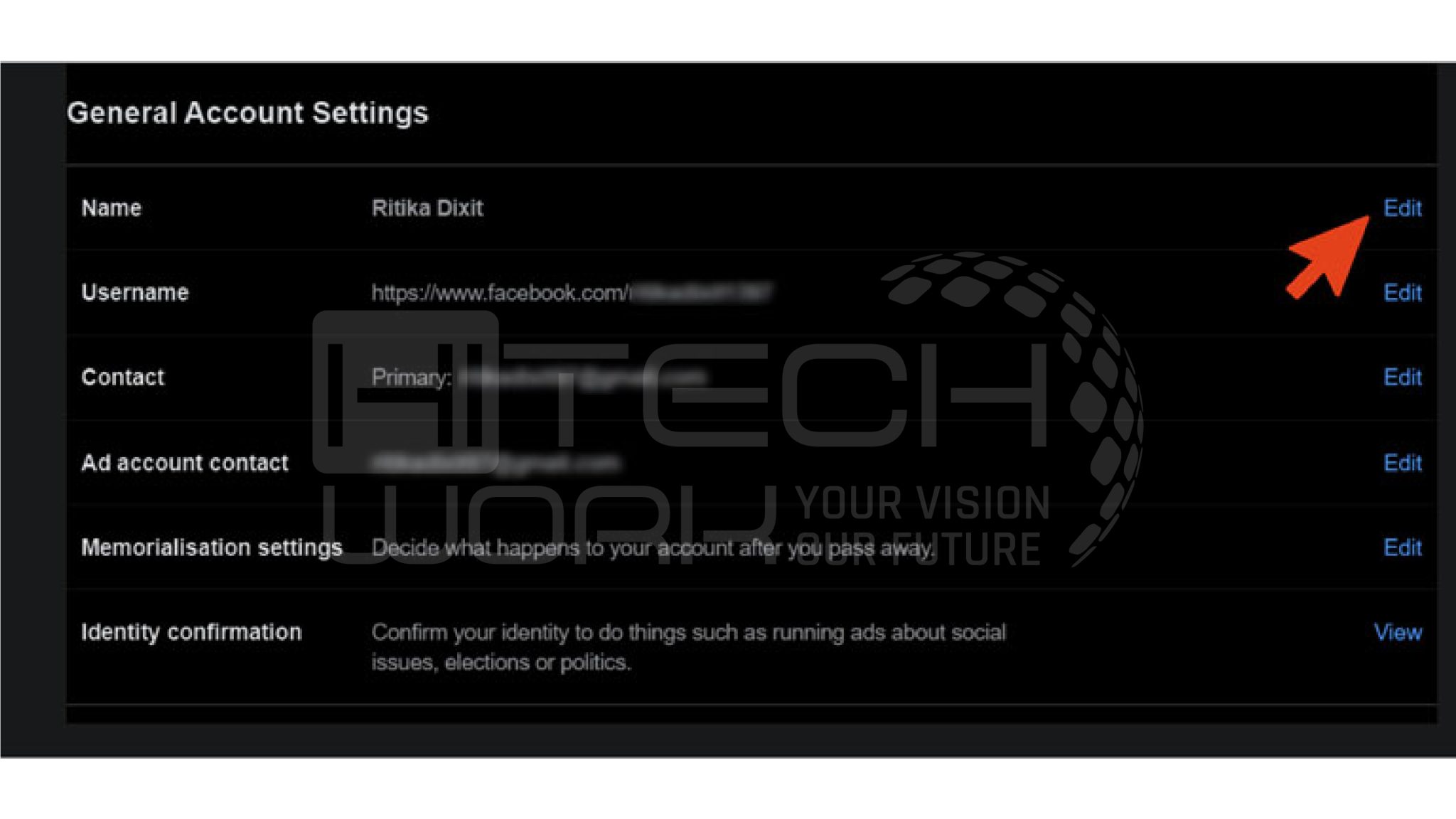 Now, type your new name and tap "Review change."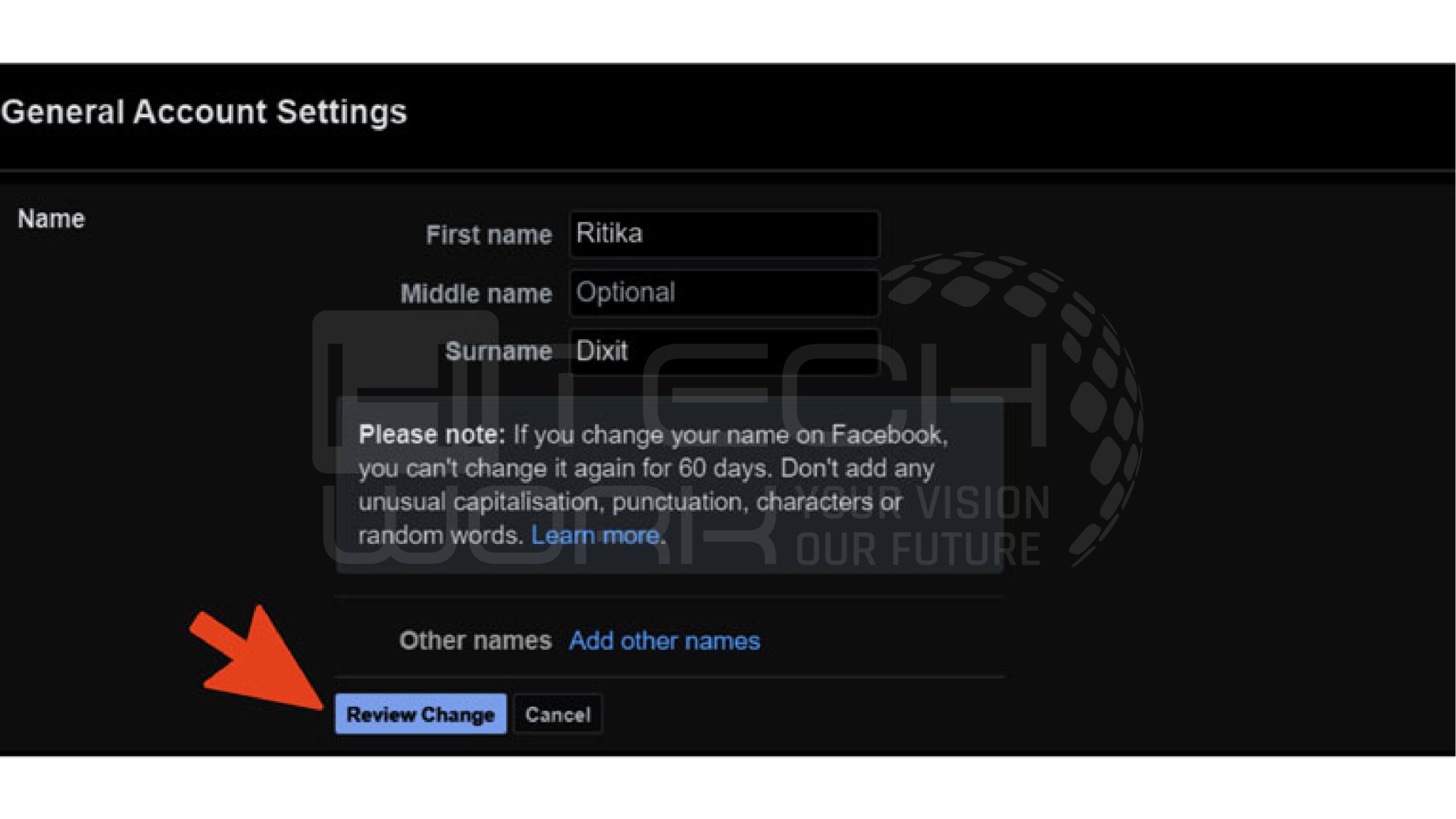 Enter your Facebook passcode, and tap Save Changes.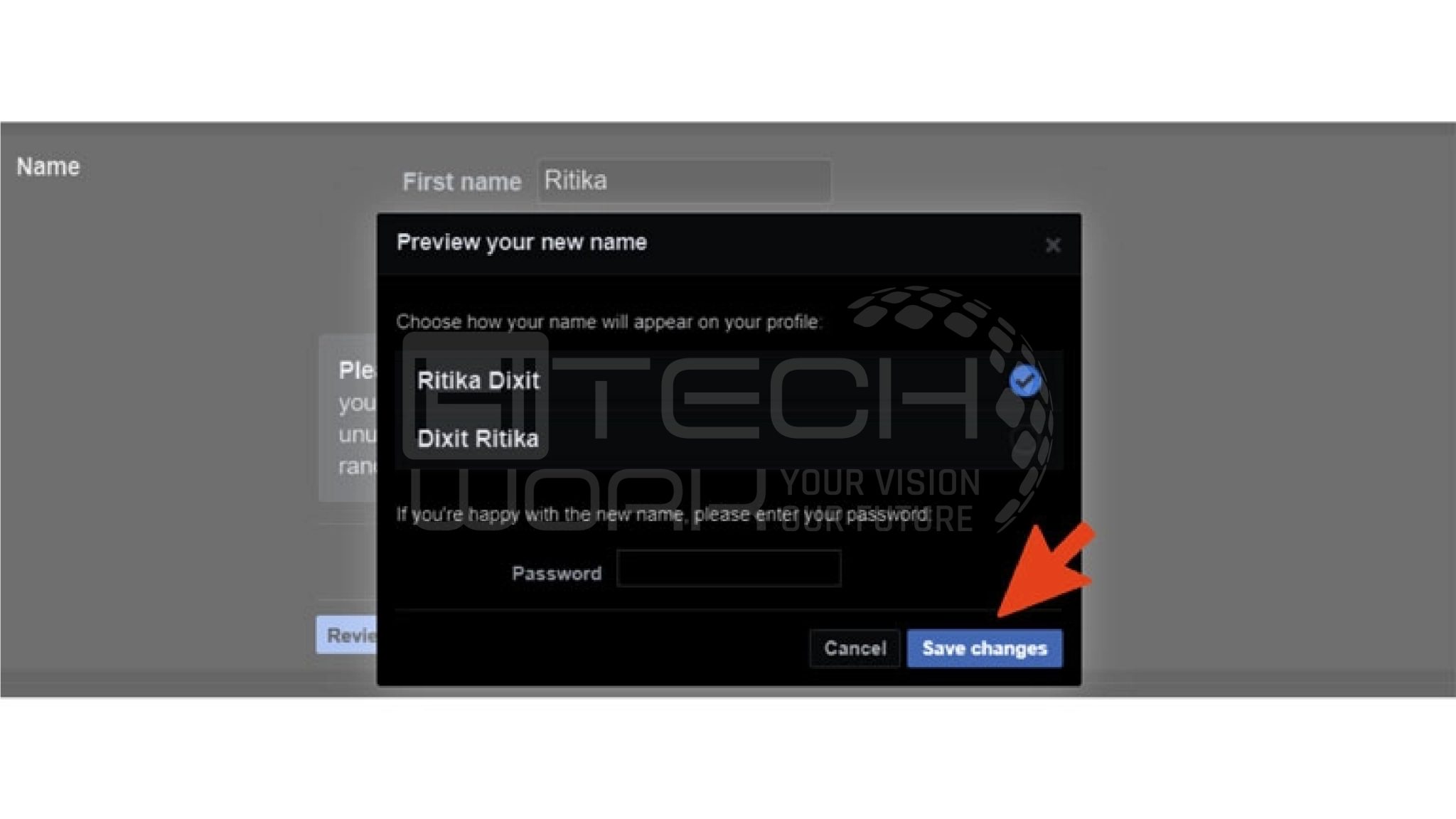 Note: if you can't change your name using the above steps, then fill out this form.
How to Add a Nickname on Facebook
If you are lovingly called by multiple names or want to add your nickname to your profile. So here's how you can do it:
Go to Facebook on your smartphone.
Open the menu icon at the bottom right of the screen.
Move down the list, select settings & privacy, then settings.
Choose Personal & Account information.
Tap name> Add a nickname, and then tap Save.
You can also select a name type such as a nickname, maiden name, or other; just enter your name and save changes.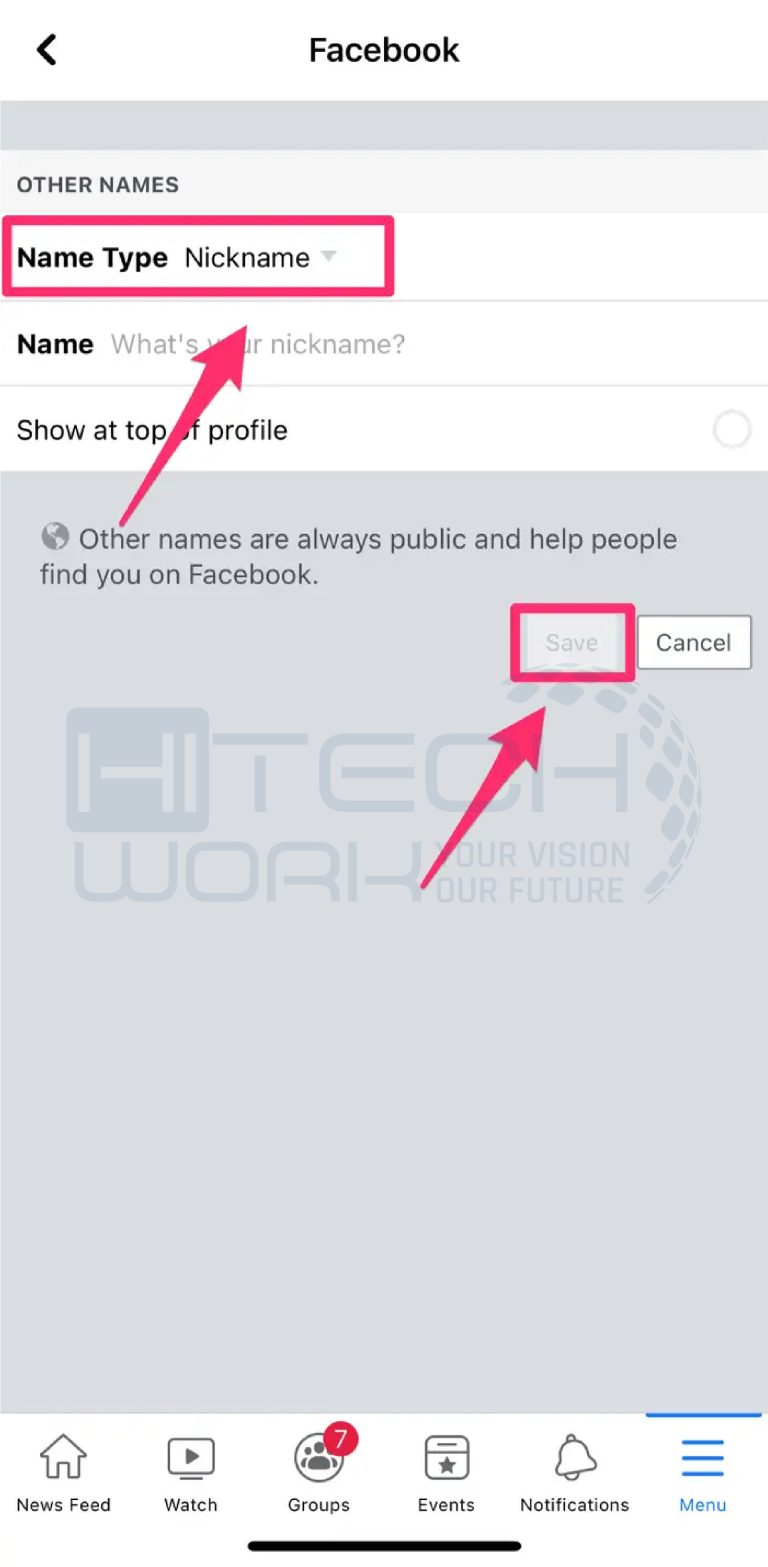 How to Change Name on Facebook Lite App
Go to Facebook lite & tap the icon showing three stacked lines.
Scroll and tap "settings."
Choose "Personal and account information."
Tap name> edit.
Now, type your new name and choose "Review change."
Enter your passcode to save changes.
FAQ's
Final Words
However, changing your Facebook name is quite simple, but it is essential to keep the Facebook guidelines in mind. If you don't follow the rules, Facebook will ban your account. By following this guide, you can easily change your name, group name, and page name. Hope the guide helps you to now how to change your name on Facebook Profile. (Diazepam online)
Editor's Recommendations