Isn't it scariest for the pilot to lose control over navigation on an airplane? That's where Garmin introduces a watch with some spectacular features and ensures an insurance policy. Garmin designed the first ever Garmin D2 Pilot Watch, especially for pilots. It assists professional pilots in flight, offering a high-sensitivity WAAS GPS receiver, an altimeter with adjustable baro setting, and a 3-dimensional compass option. However, if you are a boat captain, you can pick the Garmin Captain watch, which has become a must-have device for many users for on and off-water usage.
It contains a domed lens, so the watch screen is easily readable in direct daylight and has a stunning orange backlight for night flights. You may get almost everything you want in a smartwatch.
Related: How To Reset Garmin Forerunner 35 Watch
Let's first quickly read out its pros and cons.
| | |
| --- | --- |
| Pros | Cons |
| Lightweight and comfortable | Little bit shorter battery timing than D2 Delta |
| Bright, vibrant screen | Lacks high-end running features |
| Easy-to-use touchscreen interface | No moving map or radar on the watch |
| A built-in pulse oximeter, GPS, and altimeter | Not as many app options as available on Apple Watch |
| Sells at a great price of $499 | —– |
Main Characteristics of Garmin D2 Pilot Watch
Below are some of the Garmin D2 Pilot Watch's main characteristics with the compelling price of $499, which stands out and is still the best aviation watch.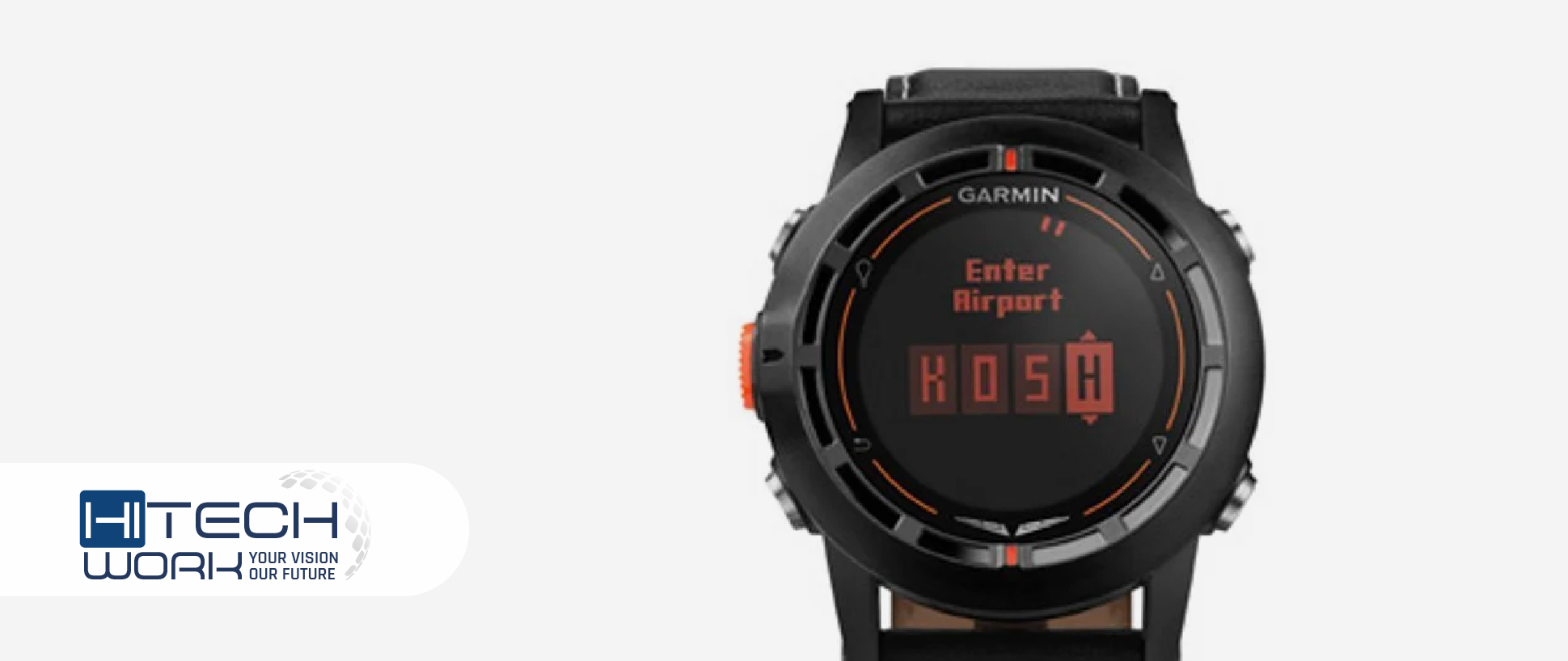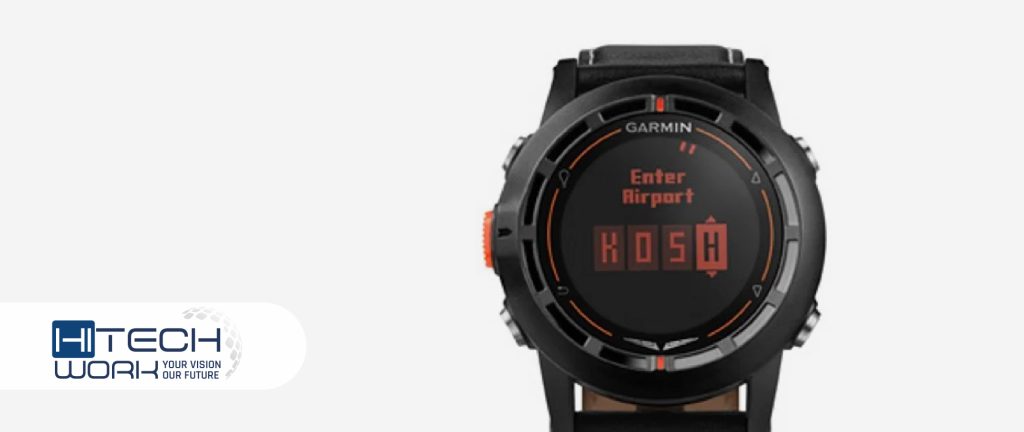 1. Use Direct-to or Nearest Button for Flying High
D2 uses a worldwide airport database preloaded into the watch so you can fly straight to the airport or waypoint of your choice. You can use the direct-to button to move towards the ground fast. Meanwhile, the nearest button directs you to land quickly at the nearest airport.
And it also shows you a moving map display to view your route. Or go through HSI to your destination. The person wearing this watch can even create signs on target waypoints to referring the locations you fly over.
2. Customizable Display & Timers
If you have D2, try customization display and access the most important data faster, including current GPS ground speed and GPS track distance from airports, estimated time en route, bearing, and glide ratio.
On Garmin Pilot watch, you can see the local time, Zulu/UTC, and up to 4 distinct time zones. Also, there's a stopwatch that you can use when you land and keep a tab on your "Time off" and set timers with vibrating notifications to remind you of crucial tasks like changing the fuel tanks.
3. Get Flight Plans from Garmin Pilot
You have another option, such as building flight plans and creating targeted routes using your watch that supports Bluetooth (BLE) devices and can easily upload them to D2. You have to Press a few buttons, and you'll be able to move from one waypoint to another to reach your destination.
4. Design
It comes with a cool black leather band, but it is in silicone material for sports use and is convenient to switch back and forth. Besides, an onboard set of instruments to help you find your way home. It has an altimeter with adjustable barometer settings, so you'll come to what level you're on and when you level out. In this watch, you have USB handy for when you need to charge up, during adding maps won't be possible.
The D2 pilot watch is phenomenally more than an average watch you can flex to your friends after getting your pilot's license.
5. Control VIRB Action Cameras
The VIRB camera in this watch captures your flights in outclass HD quality. With the help of VIRB on your aircraft, you can use D2 to wirelessly start and stop recording, view elapsed time, or give commands about when to take a static shot. D2 also holds many VIRB elite lenses simultaneously so that you can capture the action from multiple angles.
Conclusion
Hope you have learned how much Garmin D2 Pilot Watch can be helpful throughout your flying journey. It can be a life-saving that looks good on your wrist and is handy enough to provide you with full-featured buttons for navigation through a worldwide airport database. It's normal in size and pretty comfortable to wear all day long. Surely, you will love to experience dynamic mapping, aviation weather, flight plan filing, synthetic vision, logbooks, and much more at your fingertips sensors. For more recent updates about any tech-related content, keep visiting us.
Editor's Recommendation