Are you looking for a way to cancel your Apple Care+ subscription? Apple Care is a support and warranty service offered by Apple, designed to provide customers peace of mind and additional coverage for their Apple devices. However, it can be beneficial sometimes, while on the other hand, sometimes you no longer need or want the Apple Care service.
In this article, we'll unveil how to cancel Apple Care through a monthly/annual subscription or via Upfront payment. You can also cancel your subscription on Ipad, Mac, or Apple Watch, ensuring a smooth and hassle-free experience.
Let's get started!
How do You cancel AppleCare? Step-by-Step Guide
Log into the Apple ID that you bought AppleCare with and go to the App Store. Now select your account name and navigate to Account Settings. Head to the subscriptions list, tap on Manage, find AppleCare, and tap on it. Select Edit and cancel the subscription.
Method 1: Cancel AppleCare Monthly/Annual Subscription Plan
Note: Apple products have a one-year limited warranty and 90 days of technical support. Moreover, AppleCare+ or an AppleCare Protection Plan can extend your coverage period.
Let's go through the steps to cancel AppleCare. Here's how to do it:
Step 1: Log in to the Apple ID from which you bought AppleCare and open the App Store.
Step 2: Tap on your account name at the bottom of the sidebar and select Account Settings.
Step 3: Scroll down to the subscriptions list and tap on Manage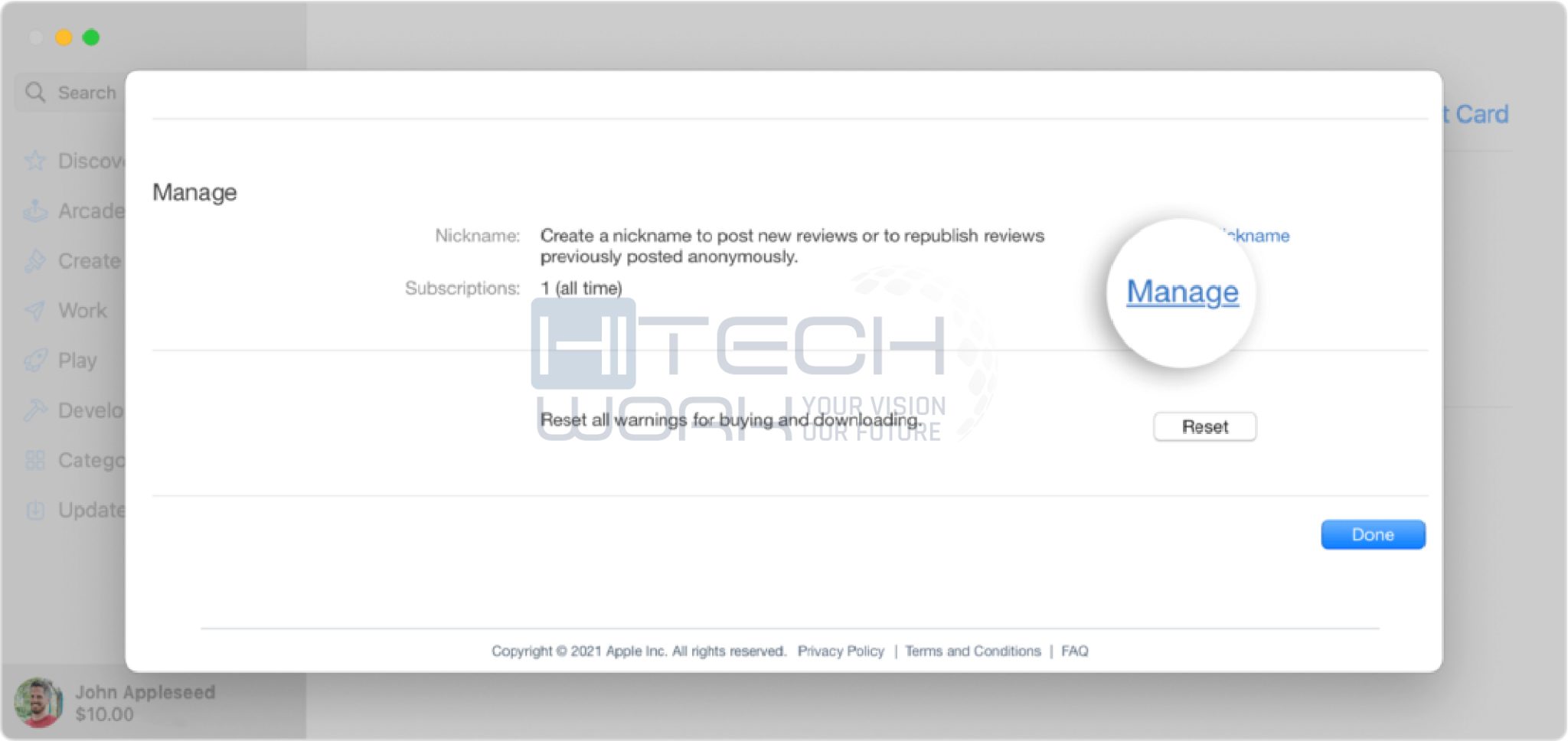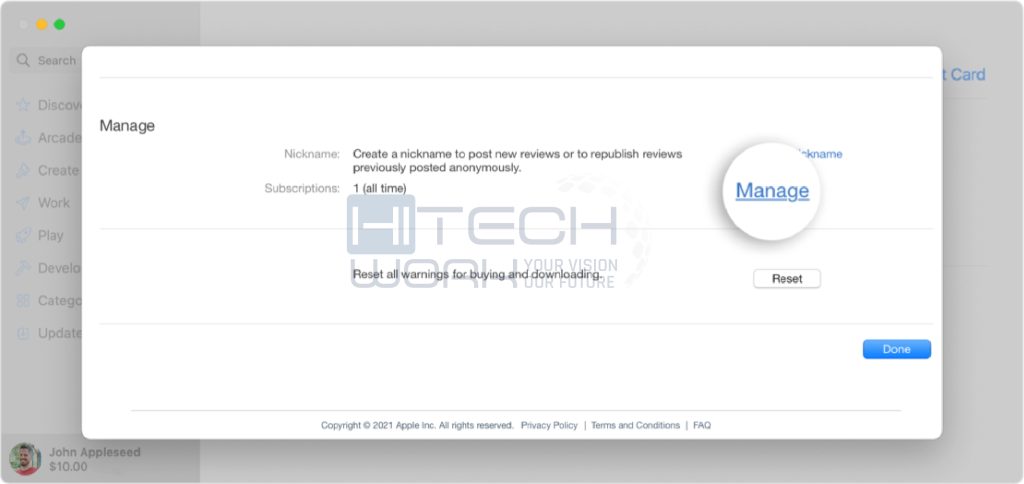 Step 4: Find AppleCare in the list, tap on Edit, and then Cancel the subscription.
Furthermore, if you pay for AppleCare through your carrier, you must contact them. Enjoy AppleCare protection until the next billing date, and have fun!
Method 2: How to Cancel AppleCare+ via Upfront Payment
If you want to pay for AppleCare upfront, you must get in touch with Apple to cancel it and get your refund. Before going to start, you must keep the following items with you:
The AppleCare agreement number.
The serial number of your MacBook Pro.
Your sales receipt.
Now, follow these quick steps.
Step 1: Visit this support page by clicking Here. Select Hardware Coverage under Apps and Services and Other Hardware Coverage Topics.
Step 2: Tap on "Cancel or request a refund for an AppleCare plan" on the same page.


Step 3: Select "Continue" on the next page underneath "See your support options." You need to sign in as shown in the image below.


Step 4: After connecting to an Apple support person, let them know about your AppleCare cancellation plan.
How to Cancel Your Subscription on your iOS 16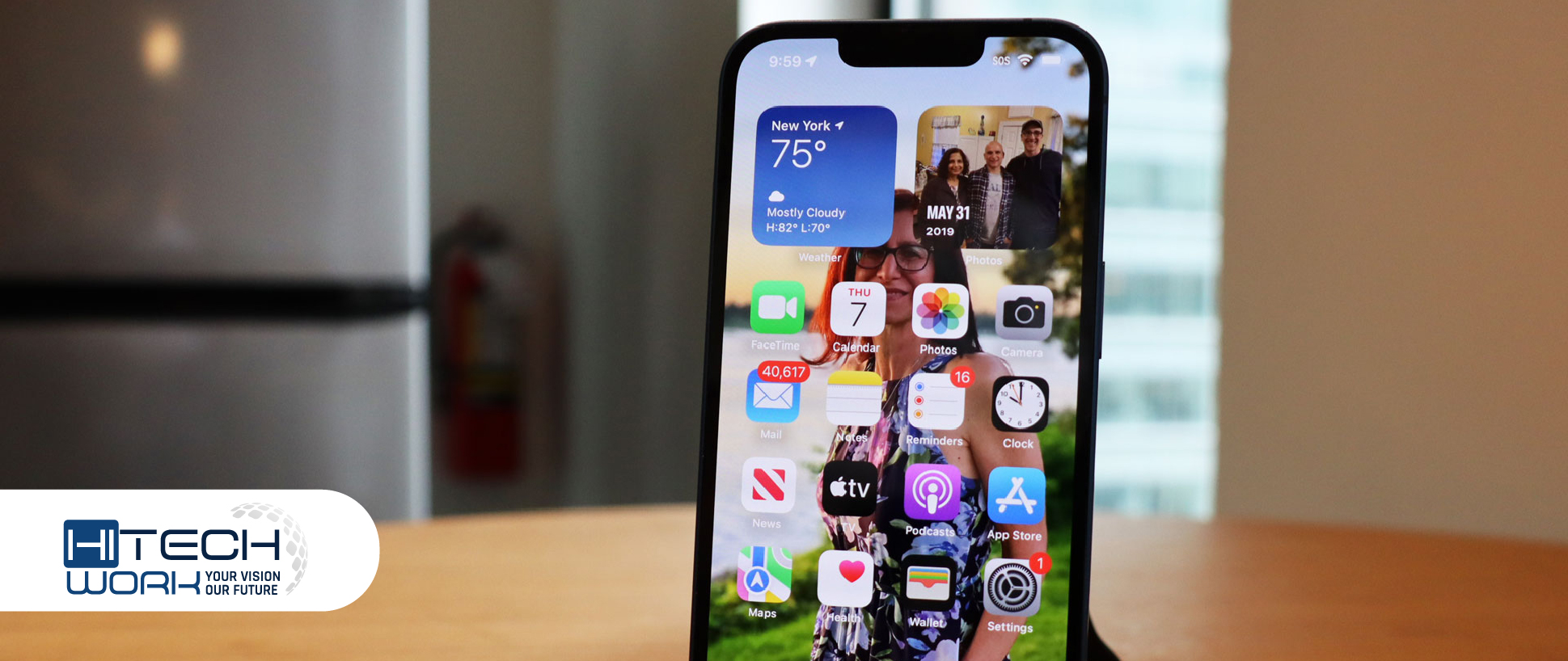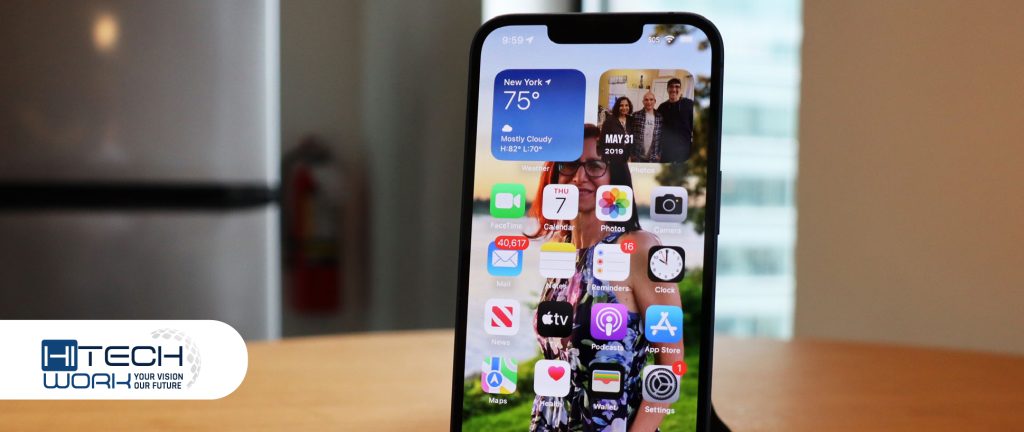 Here are the steps to follow:
Open Settings.
Click on your name to open Apple ID settings.
Select Subscriptions.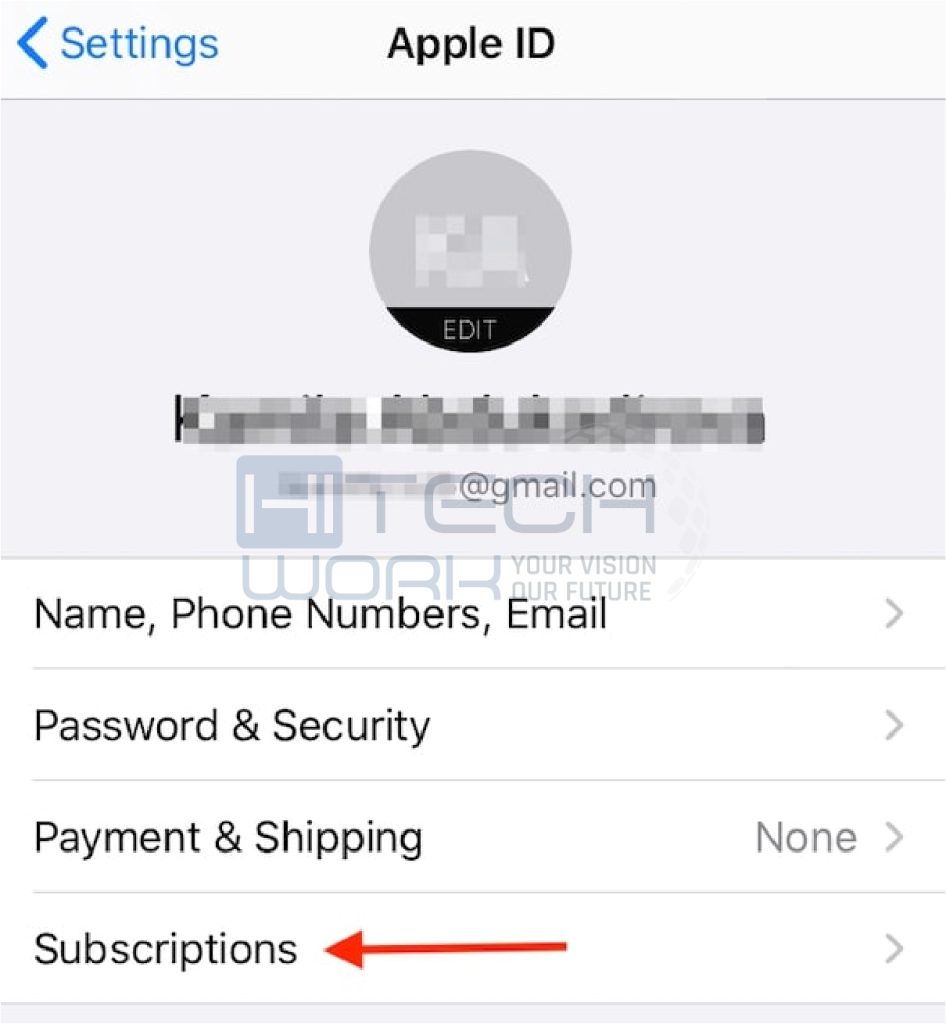 Find an AppleCare+ subscription and click on the Cancel Plan button.
How to Cancel AppleCare Plus Subscription on iPad or iPod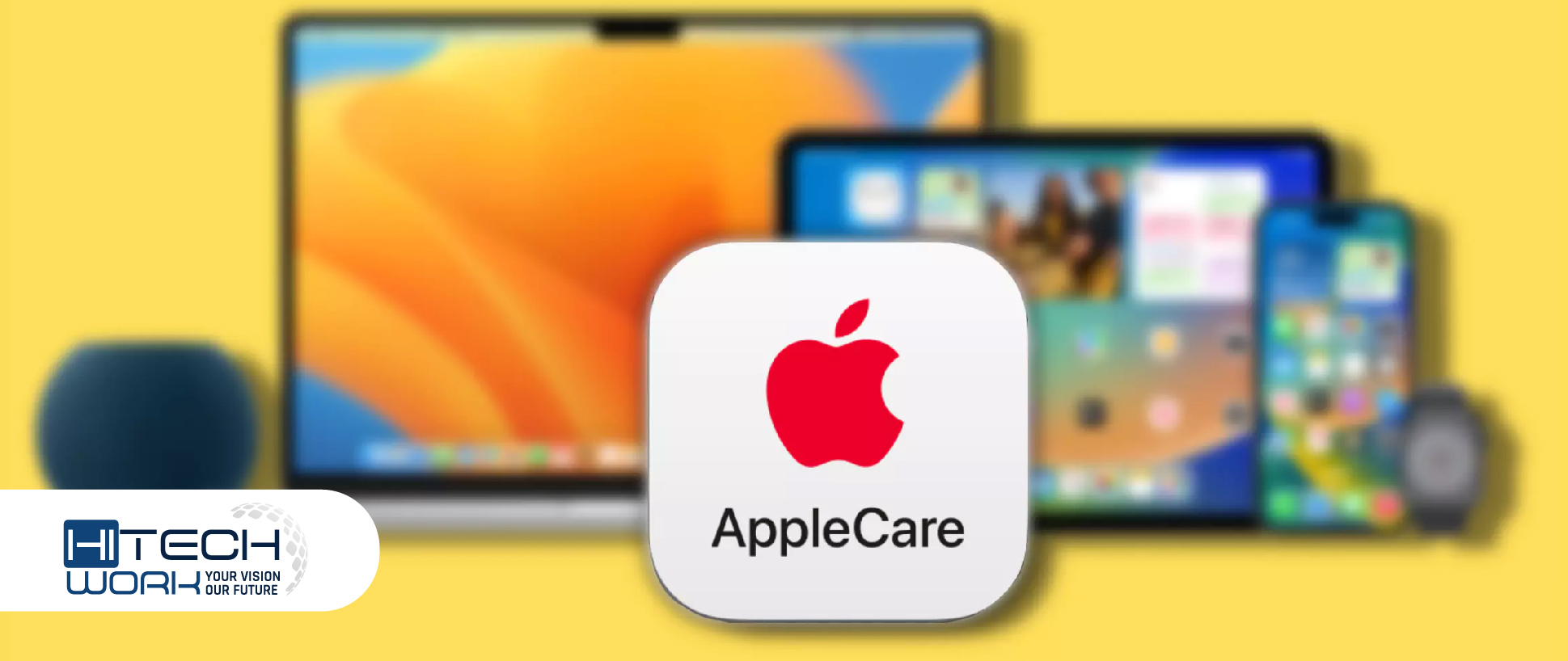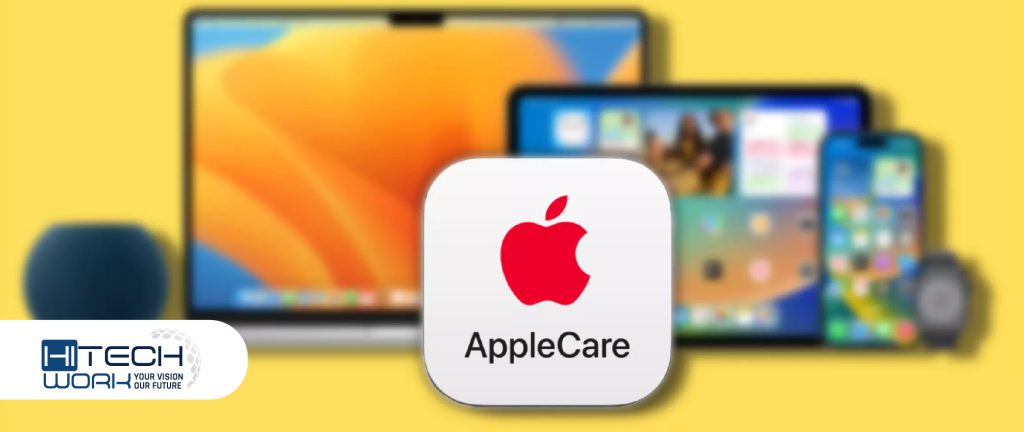 Follow these easy, step-by-step guides to cancel your AppleCare subscription plan:
Go to the Settings App.
Click on Apple ID Profile name from the top.
Tap on Subscriptions on the next screen. Click on Subscription.
See all Active Subscriptions, Select and Cancel the Subscription.
Furthermore, scroll down the screen until you find Cancel Subscription. You will get an expiration message if you don't see such an option. If there is no cancel button on the subscription, review the Apple terms and conditions as per your country.
How to Cancel AppleCare Plan on Mac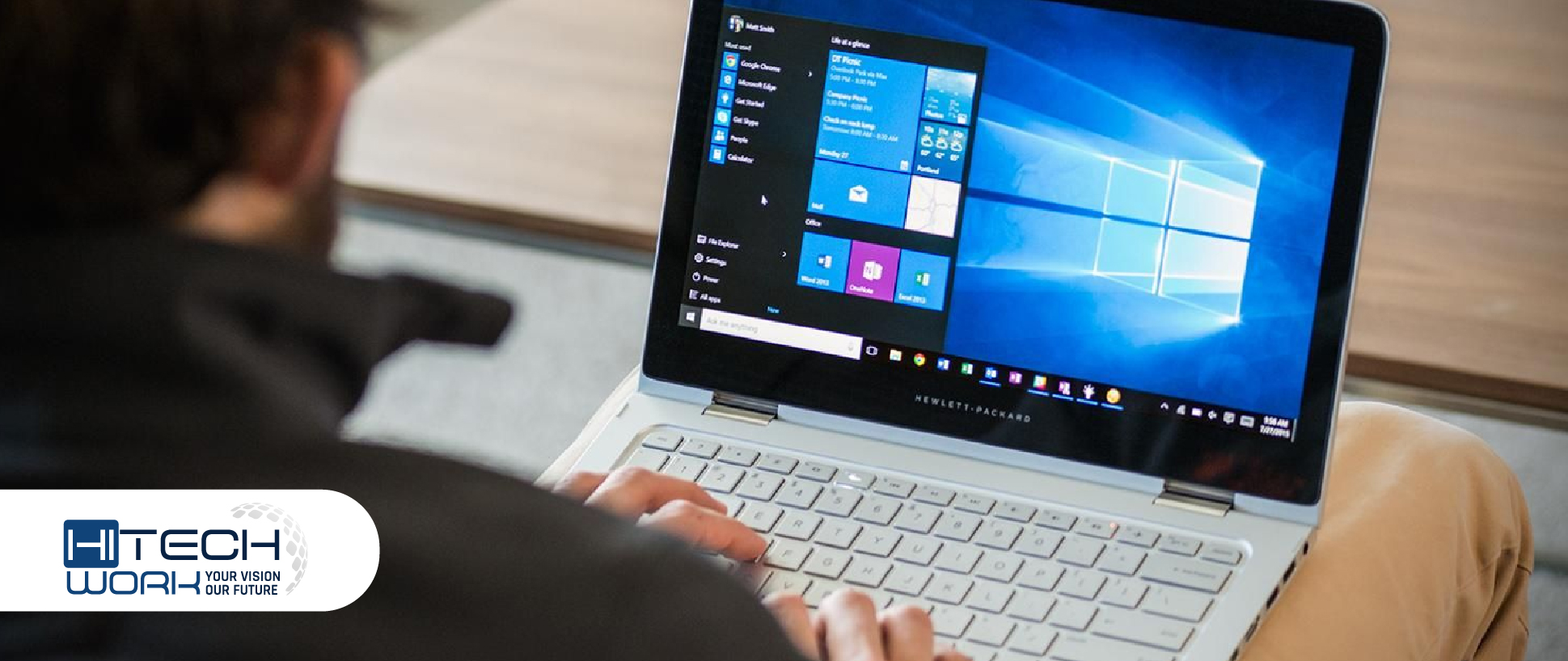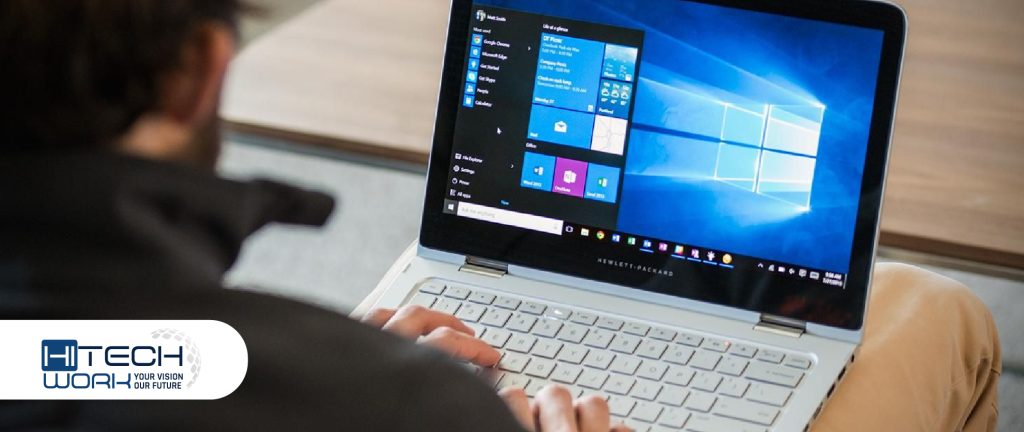 Do you want to cancel your AppleCare subscription on your Mac? Here you go with these quick steps:
Go to the App Store.
Choose your name from the top. But if you don't find it, then tap on Sign-In.
Click on Account Settings, swipe to subscribe, and select the Manage button.
Select the Edit button.
Tap on Cancel Subscription. If there is no subscription button, it means the plan has already expired.
How to Cancel Subscription on Windows PC
Once you have installed iTunes on the device, you can cancel your Apple Care subscription. Here's how to do it:
Open iTunes on your Windows PC.
Choose Account from the iTunes menu bar and click on View My Account.
Scroll down until you find Settings next to Subscription, and click on Manage.
Find the subscription you want to cancel and tap Edit.
Choose Cancel Subscription.
Note: If you don't find the cancel option button on the window. It means your plan has already expired.
Cancel your Subscription over the Phone, by Mail, or by Fax
There are other workarounds to cancel it:
You can either mail or fax your written request. But make sure your request must include your Plan Agreement Number and the original Plan's proof of purchase copy.
For Mail: AppleCare Administration, P.O. Box 149125, Austin, TX 78714-9125, U.S.
For Fax: 916-405-3973
You can also call 1-800-800-2775.
FAQ's
Final Thoughts
Canceling Apple Care is an easy and quick process that can be done through the Apple Support website. Following our step-by-step guide in this article, you can easily cancel your Apple Care subscription without hassle.
Furthermore, if the outlined steps don't work out for you, then you may cancel your subscription through Apple Contact Support. It may resolve your issue.
Editor's Recommendation: