If travel vloggers visit other countries to explore and buy a new iPhone to make videos, but the iPhone is set up with the country language. So, what will they do? They have to learn how to change language on iPhone or take help from the other person.
But thankfully, changing language methods is not deep down. If you are trying to alter an iPhone back to English from another language, you don't understand. Don't fear, extra screenshot guidance is shown below, which might be tricky. Further, you can also change date and time on iPhone.
Note: Once you find the language menu, choose your native language tonight and whenever.
Reference: How To Change Language on Disney Plus
Different Languages Supported by iOS 16
Apple has not released a specific language for iOS 16. Moreover, based on past inclination, iOS 16 will support the same language, iOS 15, which will support around 40 languages. And those languages are stated below.
Table: iOS 16 Supporting Languages
| | | |
| --- | --- | --- |
| Arabic | Finnish | Italian |
| Catalan. | French (France, Canada.) | Japanese |
| Chinese (Simplified, traditional, Hong Kong traditional) | German | Korean |
| Croatian | Greek | Malay |
| Czech | Hebrew | Norwegian Bokmal |
| Danish | Hindi | Polish. |
| Dutch | Hungarian | Portuguese (Portugal, Brazil) |
| English (All types) | Indonesian | Romanian |
| Russian | Slovak | Spanish |
| Swedish | Thai | Turkish |
| Ukrainian | Vietnamese | |
How to Change Language on iPhone 13 & 14 Available at Your Home
Remember that changing the Apple phone language may change the language of certain apps and system features. However, changing language may also change the keyboard layout and phone formatting.
"Counted Time to Change Language: 5 Minutes"
Open your lock screen and Tap the gray cogwheel settings icon.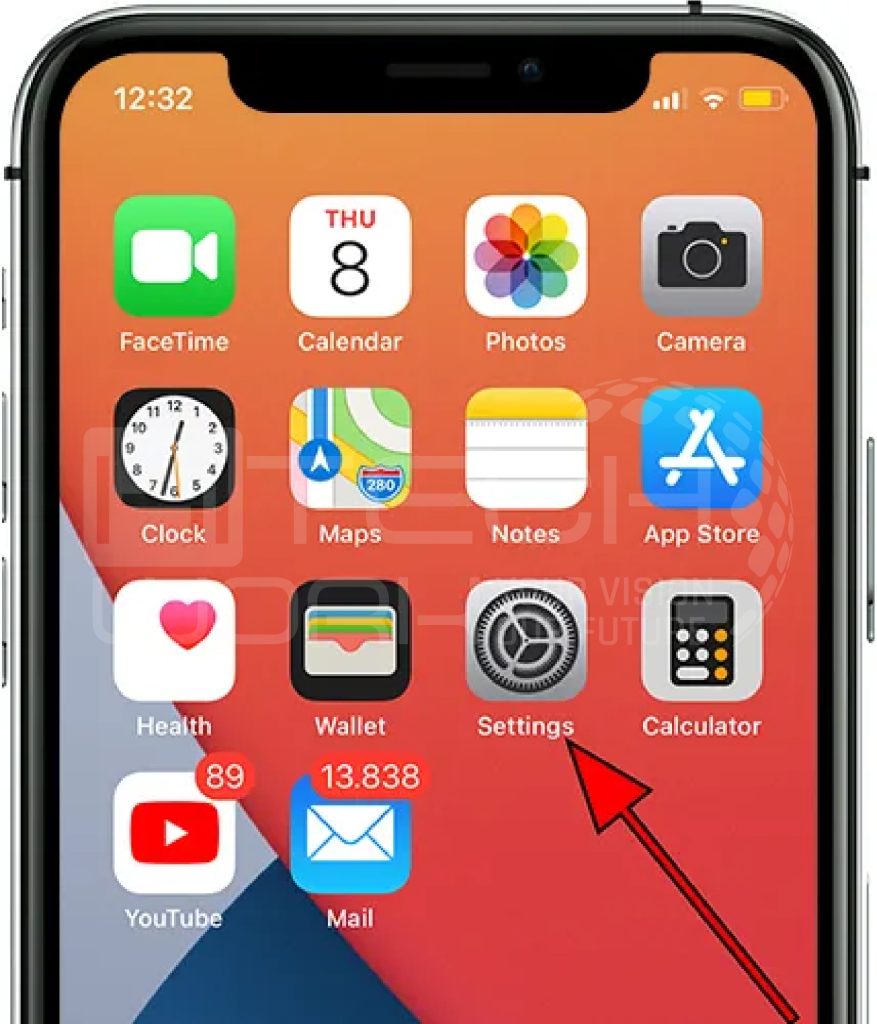 Tap General within the settings menu.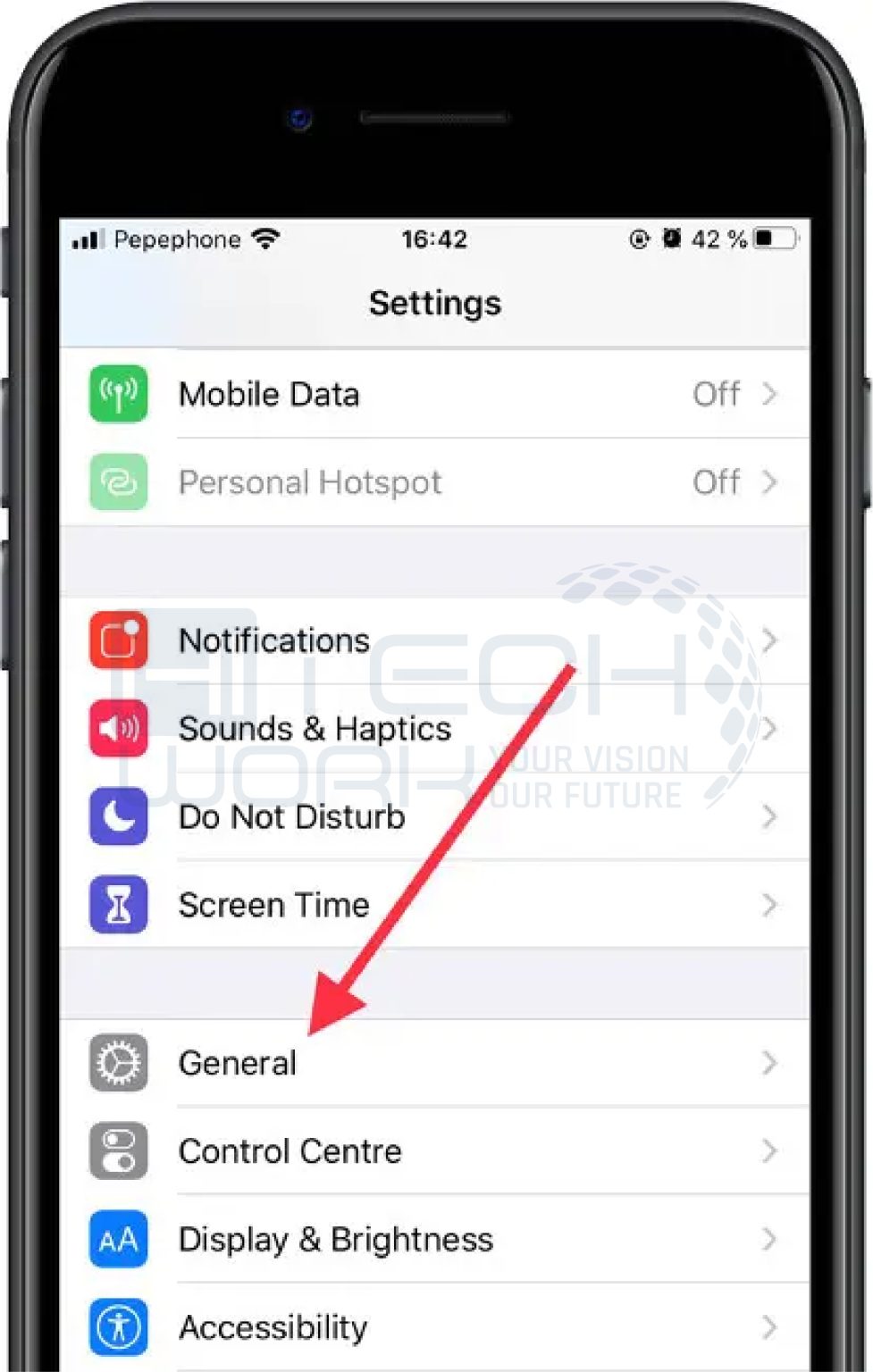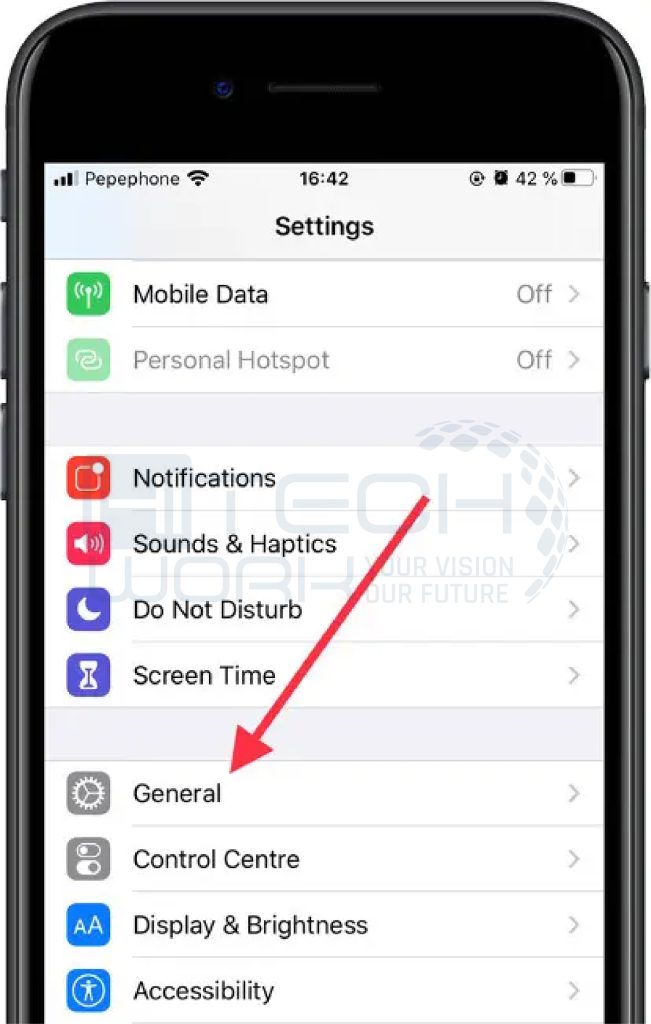 Scroll down and look for the language and region and tap on it.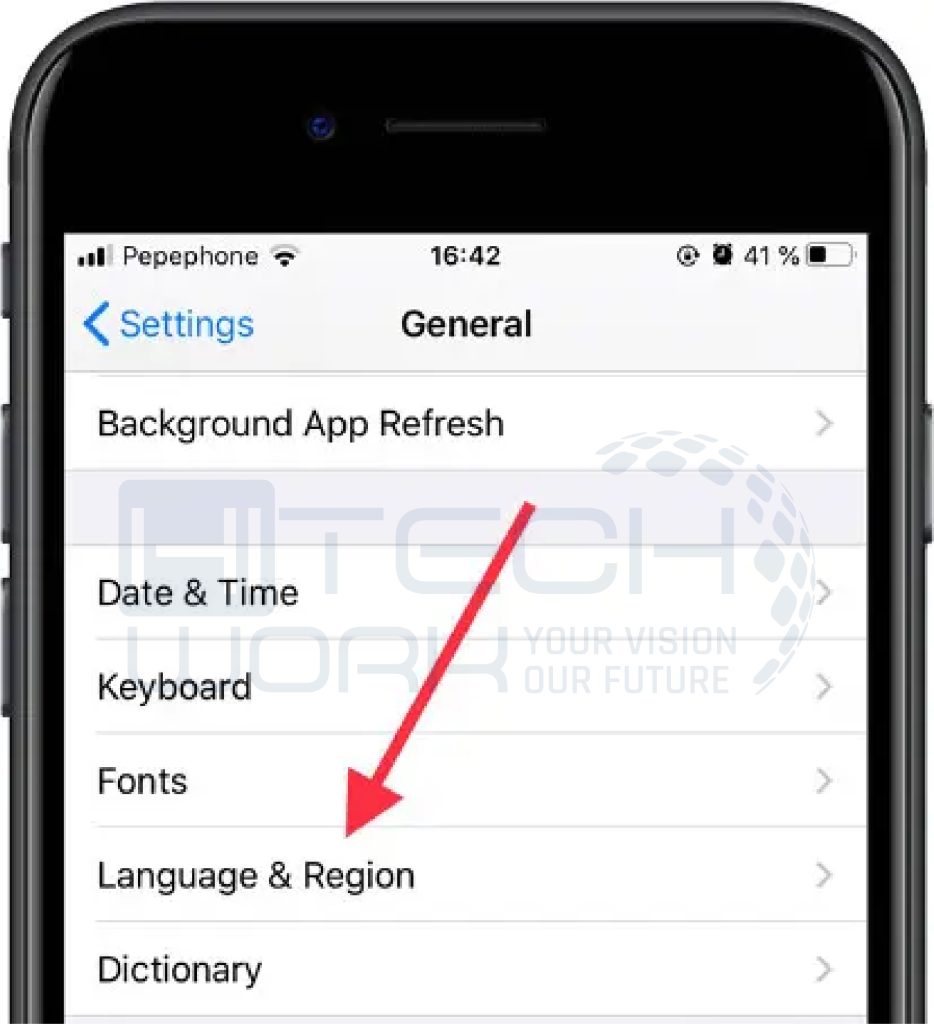 Tap on iPhone language at the top of the screen. The language currently installed appears next to the iPhone language.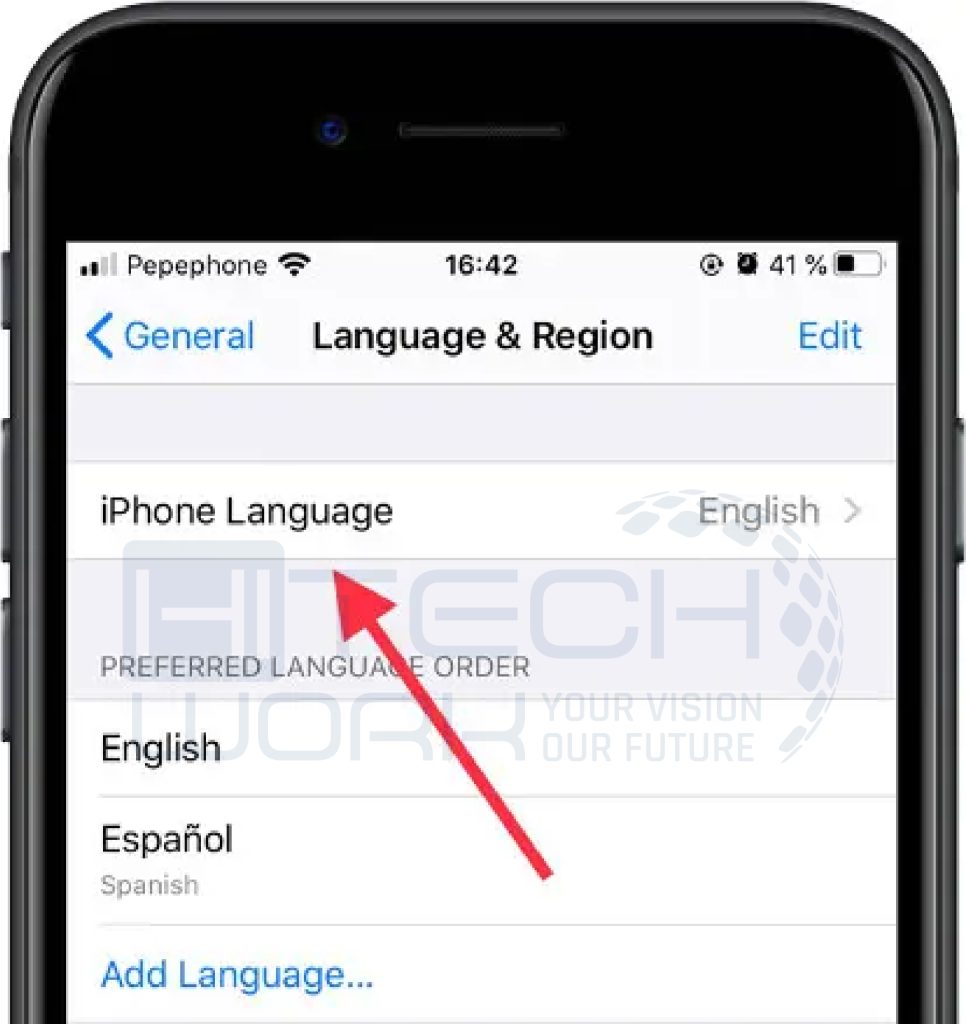 A suggested list will appear. Use the search engine to find your language and select your desired one. Tap on it if you want to change it.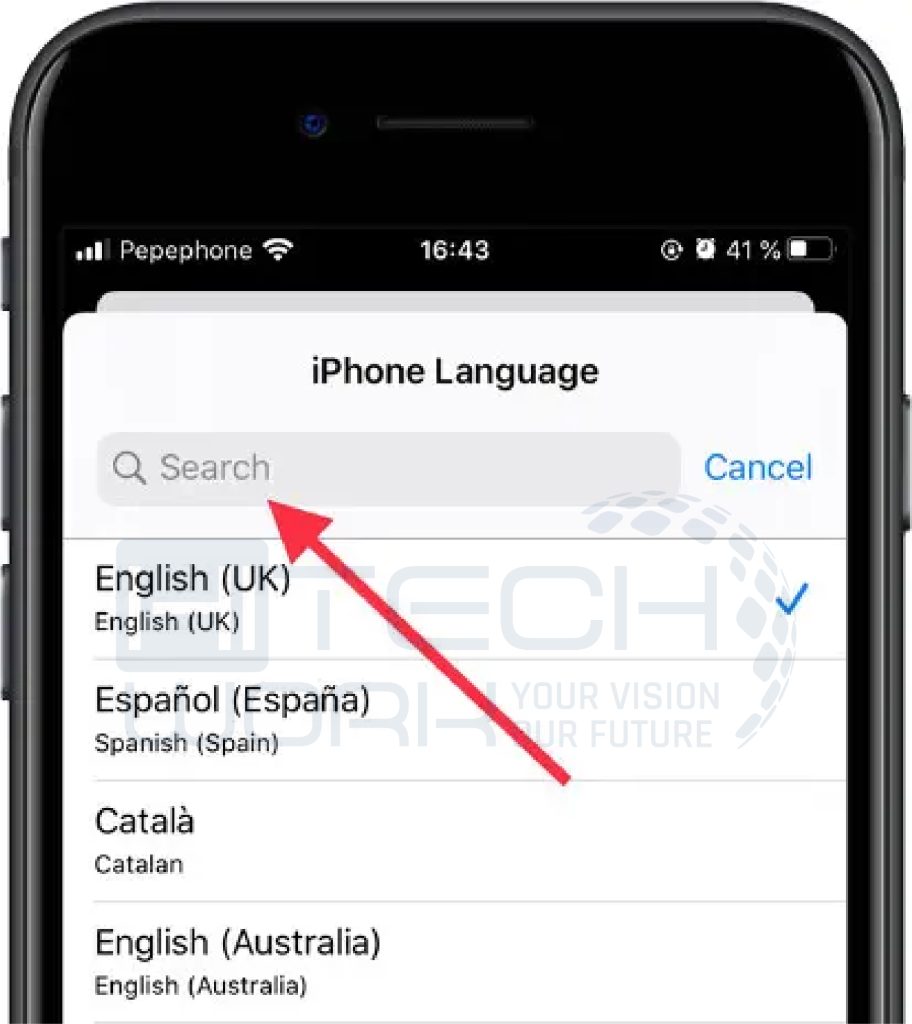 An ask popup will appear for confirmation to change the new language. Tap the Continue option on your iPhone 13 and iPhone 14.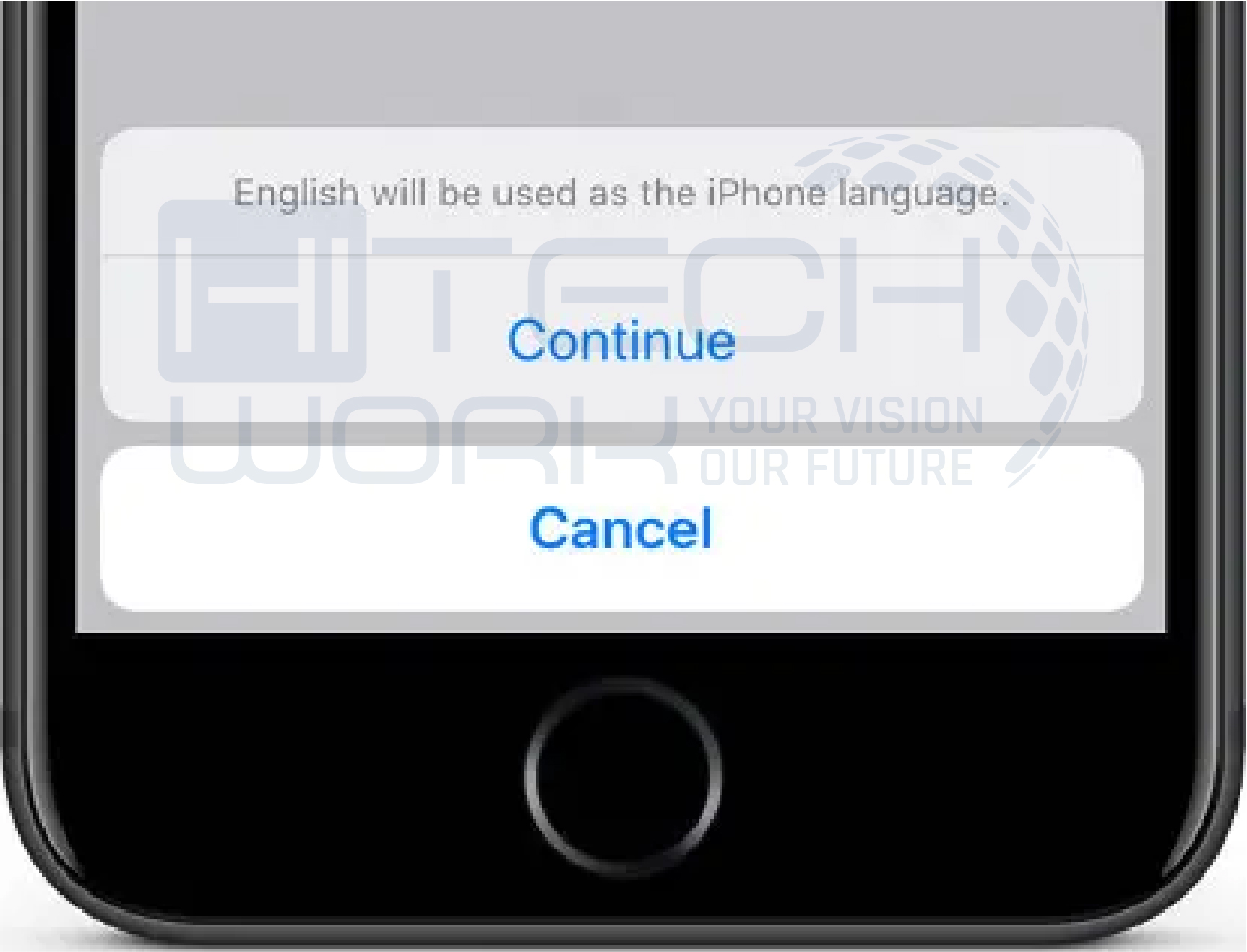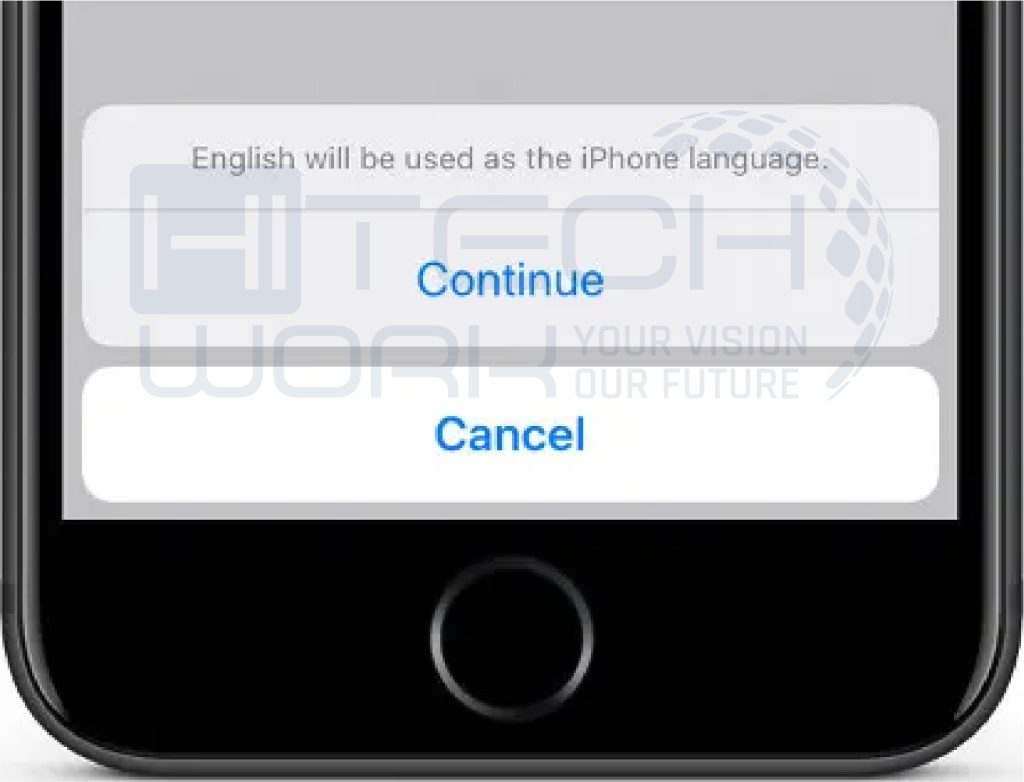 The newly selected language will appear first, and the default language will appear under the selected language. You can change the language order by dragging the vertical line to the first position.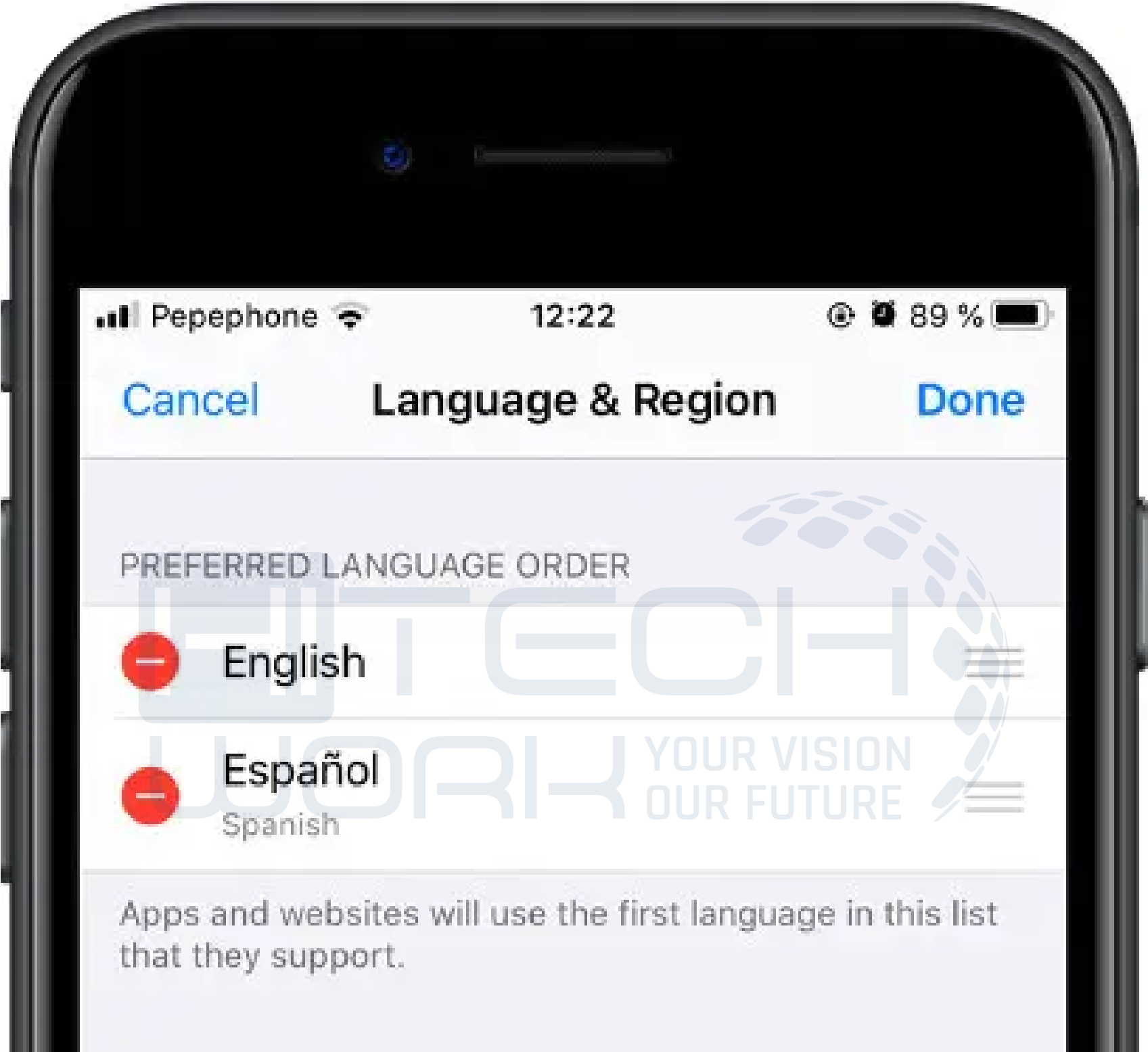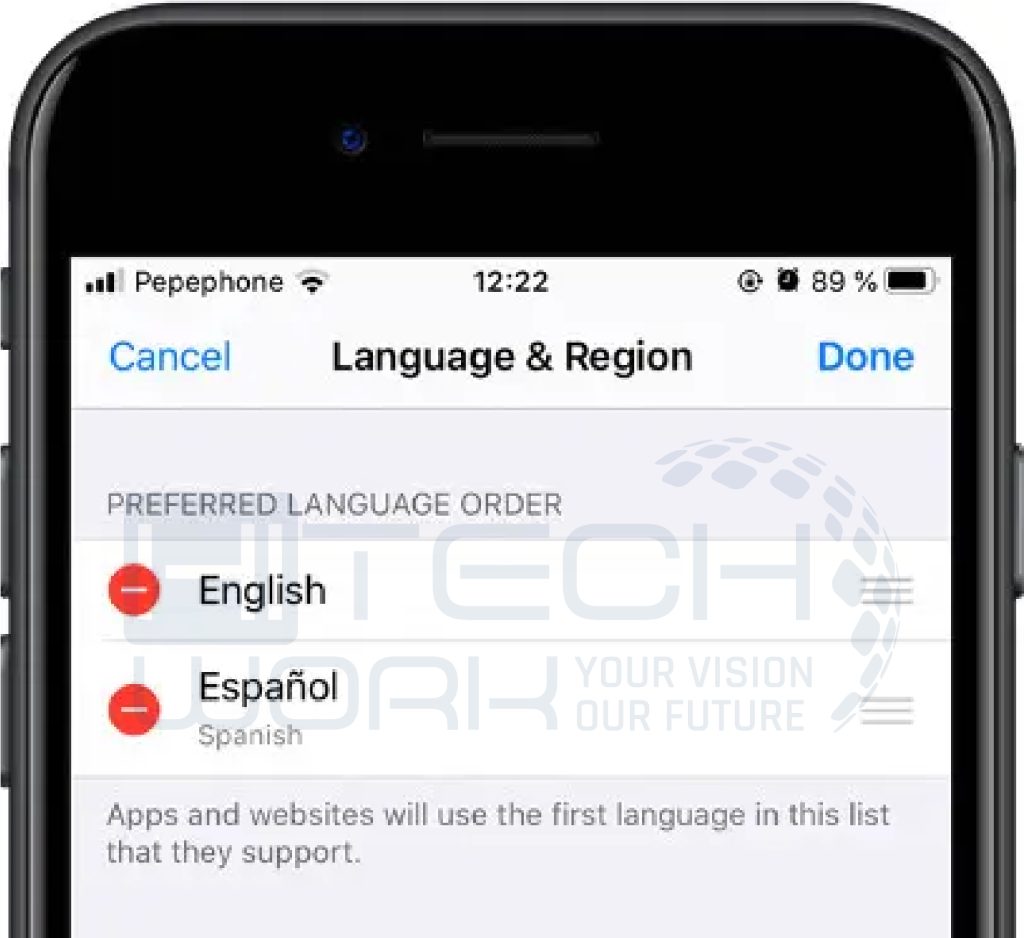 Tap Done will alter the language of iPhone 13.
Note: This method will also imply changing the iPhone language on iOS 16.
How to Change Language on Apple Phone While Texting?
Apple company sell iPhone worldwide, and the hardware and iOS system are the same in all iPhones. But the big difference is the language barrier, but Apple solved it by supporting 40 languages. So iPhone users can change their language while texting and using.
Go to the settings icon on your iPhone just you need to tap on it.
Scroll down the settings menu and tap General.
Scroll down under the general settings menu to the item name international and tap on it.
Choose the keyboard menu and turn on any additional languages you would like to use during texting.
Tap on the option International located at the upper left corner to navigate back to the previous menu.
Choose an alternate language for your iPhone only if you want all app titles and menus to be shown in a different language. If you don't want to use this option, you can undo this option and select one language for your iPhone.
Press the home button to exit and open your keyboard to check whether your keyboard shows the language you want.
How Do I Change the Language on My Phone Back to English?
The steps to change the language on your phone back to English can vary depending on your phone type. Here are some general steps that may help:
Go to the phone cogwheel settings.
Look for "Language" or "Language and Input" (or something similar).
Select the language you want, in this case, English.
If the current language setting is in a language you don't understand, you might have to use an online translation tool to work out which option matches up to English.
How To Change Language on Amazon App iPhone?
To change the language on the amazon app apple phone is easy; follow the steps:
Open the Amazon app on your iPhone.
Tap the three-line menu and then tap settings.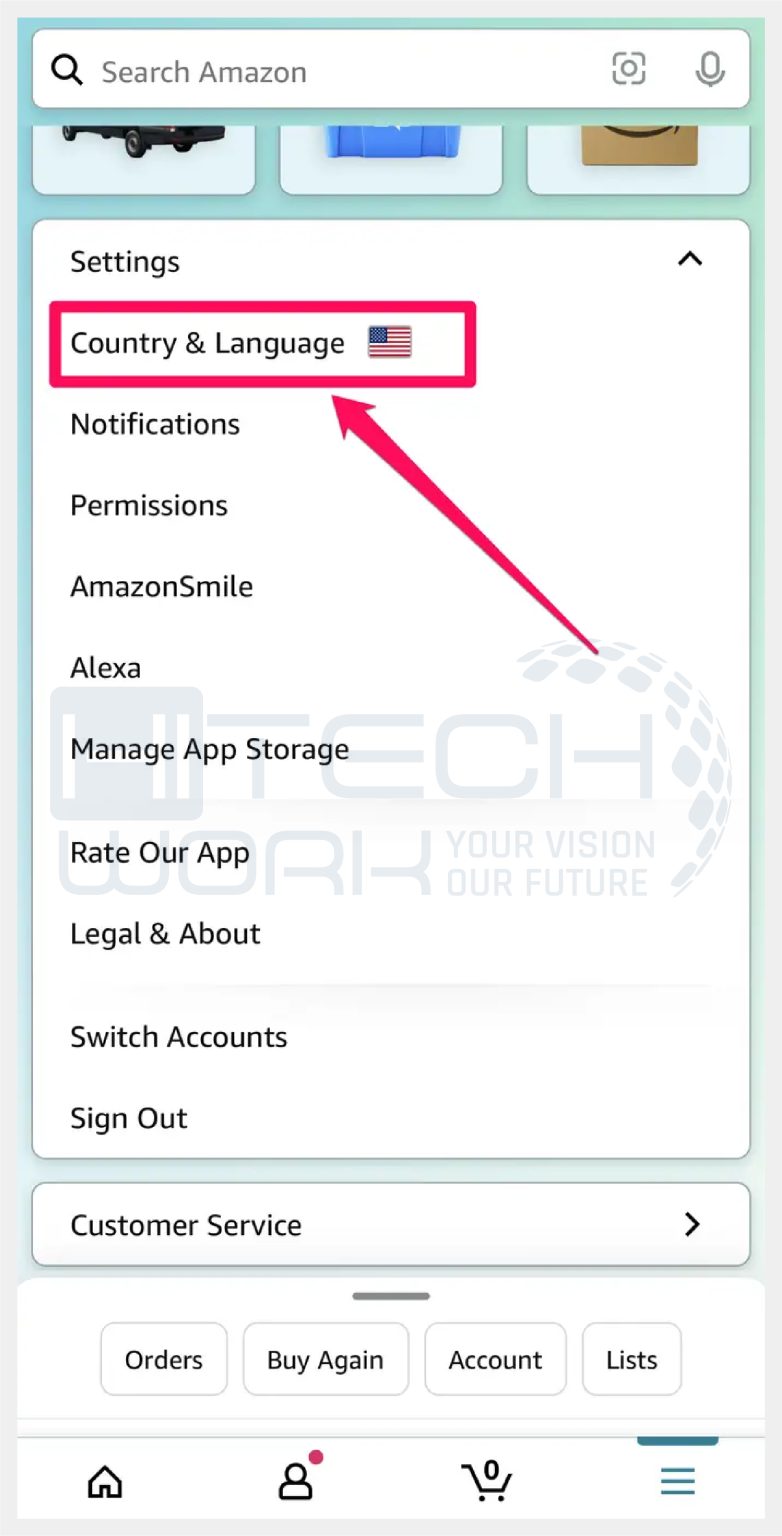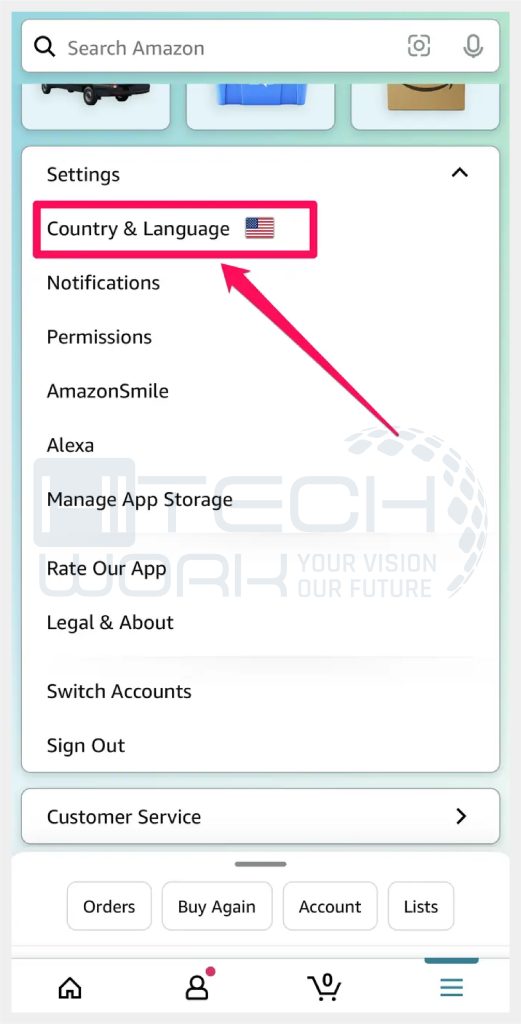 Tap country & language.
Tap the language you want to use on your mobile. If you choose a language unavailable in your region, you will need to choose another region.
FAQ's
Q1: How to change Gmail language on iPhone?
Tap settings app
Tap Gmail from the list of apps.
Tap the language and configure the one you want.
Q2: How to change the Youtube language on iPhone?
Go to the iPhone settings app
Scroll down until you find Youtube App.
Tap on language > Select the language you want to have on your mobile.
Q3: How to change language on Netflix on iPhone?
Download Netflix app if you want to use it, but language is a barrier; change it.
Tap the profile icon > Tap the edit option from the right corner.
Select the pencil icon over your profile and choose display language.
Once you select your desired one, save it.
Q4: How do you Change Language On iPad From Turkish to English?
A: if you want to switch the Turkish language to English to explore the new version iPhone. See below:
Tap settings > General
Tap Language and region and select English.
If your desired language is unavailable, tap on add language, search and choose English.
Conclusion
Apple device support 40+ languages so that you can use them in a personalized manner by implying it on your phone while texting. And there are many alternatives that you can use to change the language on your iPhone by downloading the best language apps.
Editor's Recommendation