I feel thrilled to let you know that we will tell you a process on how to change the language on Disney plus and why my Disney plus account's language changed?
There is a number of reasons why you might want or need to change the language of Disney plus. If you go to Disney plus, you can still watch little Yoda or the Muppets, but movies or shows are available in another language except for English. You have to follow the following instruction before watching any movie or show.
Disney Plus– Background
The Disney Plus service was launched initially in the U.S., Canada, and the Netherlands before making its way to Australia, New Zealand, and Puerto Rico. Therefore, it makes sense to have a choice of languages. It is operated by the division of the Walt Disney company. The services are divided into movies and TV series produced by The Walt Disney Studios & Television. In addition, the original shows are also released over there.
What Disney Plus Offer
Disney plus not only offers thousands of hours of classic and new entertainment from Marvel, Star Wars, Pixar, and more. In addition to the extra features found on DVDs and Blu-ray discs, the streaming service offers behind-the-scenes documentaries, deleted scenes, gag reels, and a variety of audio and subtitle tracks too.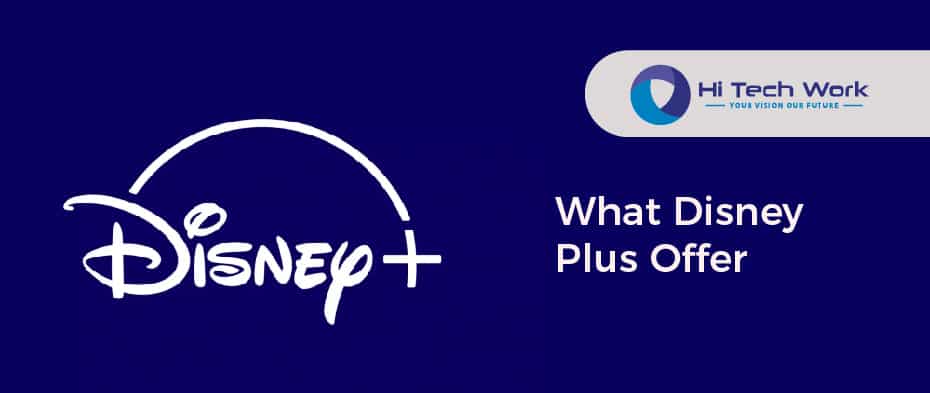 Disney+ defaults to the audio language supported by your streaming box, mobile device, game console, or web browser. Nevertheless, you do not need to. It is pretty simple to change Disney plus language track or use subtitles. Here's what you need to do.
How To Change Language on Disney Plus?
Thank goodness, this is an easy process that will not take too much time to complete. Let's begin by changing the language for each show & movie.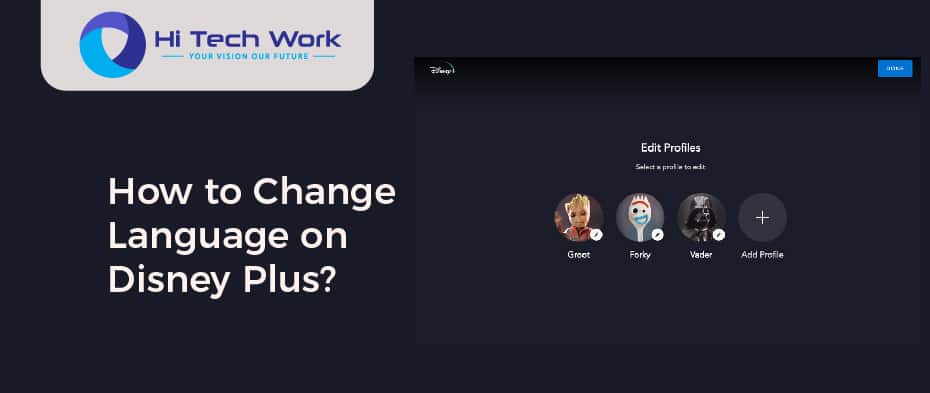 Go to the Disney plus app or website, then select the movie & show that you want to watch
as soon as it begins to play, press pause & then pick settings in the top right corner of your screen.
You will see two columns on the right side of the screen: language and subtitles.
Choose your preferred language (and do the same thing if you want subtitles for your show), then return to what you were watching, and it will now be playing in your preferred language!
There you have it. Your language preferences will also be saved to your Disney+ profile, so the next time you start watching a video, you will see it in your preferred language.
How to Change the Language on Profile – Disney Plus
You can have your seven Disney+ profiles on your subscription plan, including kid's profiles, as long as You are covered if you have a bilingual household. To change the language from your profile – you have to follow these easy steps.
To view the movie or show on Disney+, go to the Disney plus app or website.
In the top right-hand corner, click my profile (bottom right if you are in the app)
Go to the drop-down menu and select 'Edit Profiles'.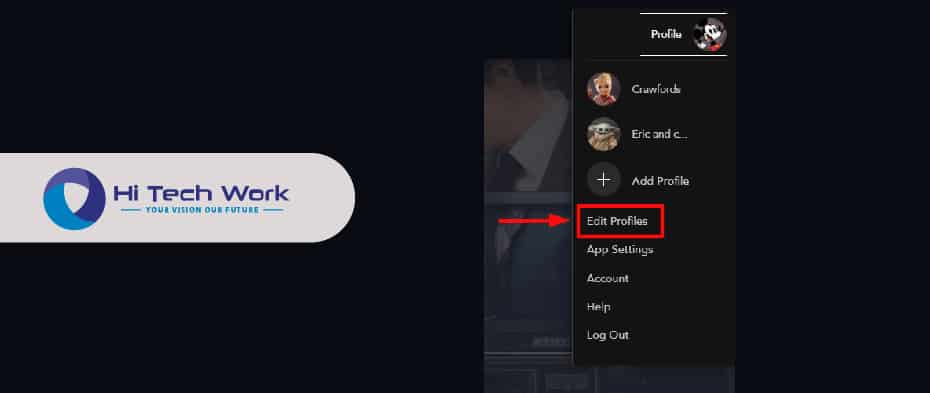 Choose the one you want to change in your profile. Each of your profiles will have a pencil symbol next to it.
You can choose your language under 'App Language' at the bottom of what appears.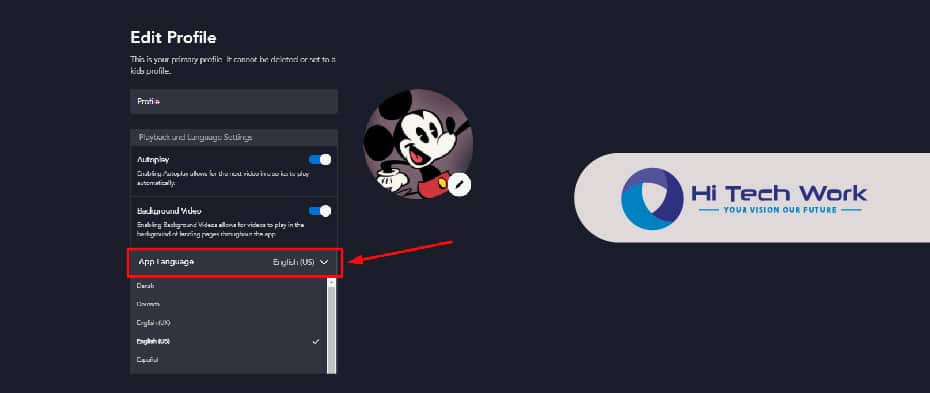 Click the "Done" button in the top right corner to change the language on Disney Plus.
How To Change Language on Disney Plus Roku?
The Disney Plus supports specific languages for the web browser, smart LEDs, smartphone deice and game consoles except for Roku if you want to take access to the audio menu on your Roku. Follow the given below easy steps.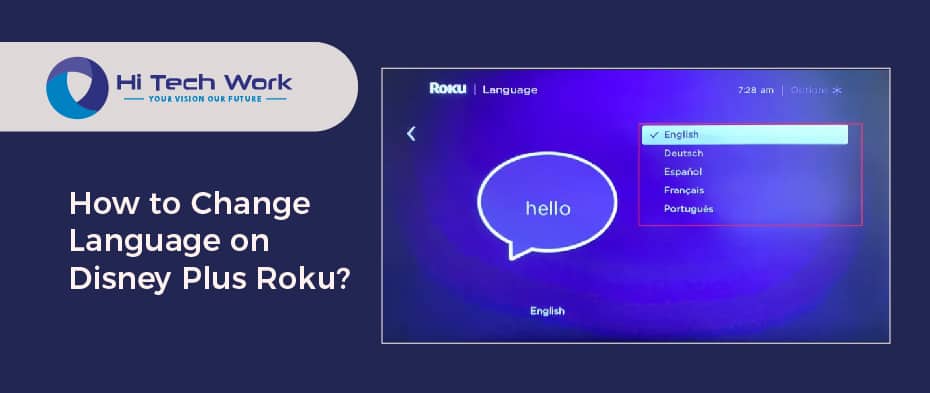 Go to Disney and choose a movie to watch.
To access the "Audio" option, press the Start button (*) on the remote.
Choose your preferred language.
Continue watching Disney Plus in a different language on Roku.
Disney Plus: How to Change Subtitles
Here is the easy step on how to change subtitles on Disney Plus.
Using the Disney Plus app, select any title you want to watch
During playback, you will see an icon for closed captions in the upper right corner
Select the language you wish to subtitle from the menu that appears
Continue watching Disney+ with new subtitles
Disney Plus Languages – Glitch
There was a time when Disney Plus subscribers faced the difficulty of getting all content in Spanish or when the language kept changing to German.
Many streamers initially believed it was a cyberattack. In addition, it turned out to be an internal glitch that was quickly resolved by contacting Disney Plus Support.
So, if you are experiencing language issues, don't hesitate to get in touch with Disney Plus Support to change the Disney Plus language.
Disney Plus offers subtitles and audio dubbing for different movies, shows, and more. Specifically, it is available in sixteen languages, including English, Spanish, French, Dutch, Cantonese, Danish, Portuguese (Brazilian and Portuguese versions), German, Italian, Japanese, Norwegian, Finnish, Swedish, Icelandic, and Polish.
You can select your mother tongue or an international language. So, you will take joy in your favourite movie or show.
The Subscription Cost of Disney+ – How Much
The subscription price of Disney Plus increased when Star was launched – but, in our humble opinion, both the monthly and yearly rates remain very affordable. In addition, you'll save 15.98 if you choose the annual plan.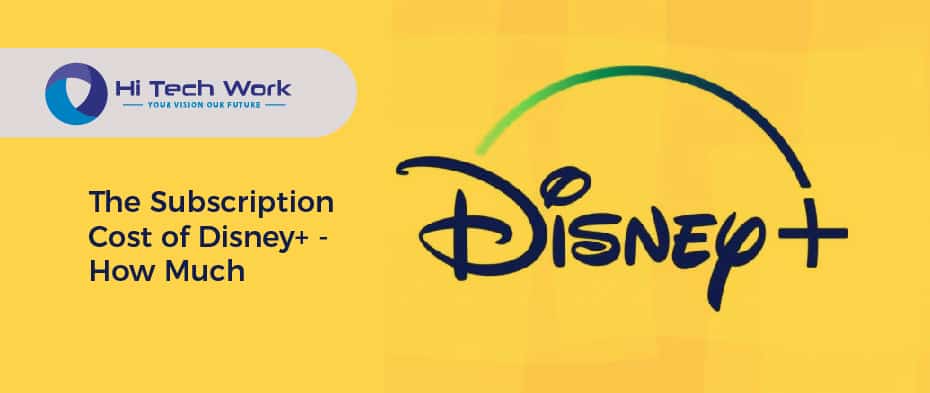 The sign-up pricing for Disney+ is 79.90 pound/year & 7.99 pound/month.
FAQs
What is the language setting for Mandalorian on Disney Plus?
There is no doubt that The Mandalorian is one of the greatest TV shows of all time. Just follow these 3 steps to change your language to Mandalorian: open Disney Plus, click on the Mandalorian play button, press pause, and click the Settings button to convert your language.
How effective is Disney Plus for learning English?
Disney Plus's content is focused mainly on children and can be a great way to keep your kids interested in English if it is not their first language. If you do not mind learning English, you can easily change the language to Dutch, French or Spanish in the Disney Plus app or website.
Is it possible to cancel my Disney Plus subscription on my phone?
You can cancel your Disney + membership by clicking or tapping Cancel Membership in the Disney + Membership section. Then, if you are sure you want to cancel your Disney+ membership, click the big red Cancel button.
What is the reason for the language change on Disney Plus?
The situation is alarming as it indicates that your Disney Plus account has been compromised. Ensure that your payment information is secure on your account and get in touch with Disney Plus Support as soon as possible to resolve this issue.
Conclusion
In conclusion, Disney is a TV show and series-based app or website. If you want to watch one of your favourite shows, you can subscribe to Disney+. The new versions or new Era movies have content available in a different language on Disney+. But older version shows & movies like the 1940 Era such as the Swiss family Robinson only available in English. Watching the right things will contribute to your success in some ways. We have described how to change the language on Disney Plus, on profile setting and Roku.