Sometimes when you use your iPhone, the date and time might not be quite right. This can result in having difficulties scheduling appointments or syncing with other devices. Having an incorrect date and time on your phone also affects its functionality. Don't worry, though – it's easy to rectify this issue! In this blog post, we'll walk you through the steps of changing the date and time on your iPhone so that everything is updated once again.
If you want more HITECH content, read How to Change Military Time on iPhone, which is useful for military forces.
How To Set Time and Date on iPhone Automatically?
Your phone time and date Are set by default for your location, and you can change them easily. Moreover, you might enable this in the settings if this does not happen.
Open settings app on your updated or old iPhone.
Tap on General and Tap Date & Time.
You will see the next interface turn on the set automatically enabled if it's not already enabled.
How To Change Date and Time on iPhone 11 Pro Home Screen Manually?
Changing the date and time is so easy, and you can do it within 5 minutes after reading the blog.
Go to the home screen and tap the settings gray icon.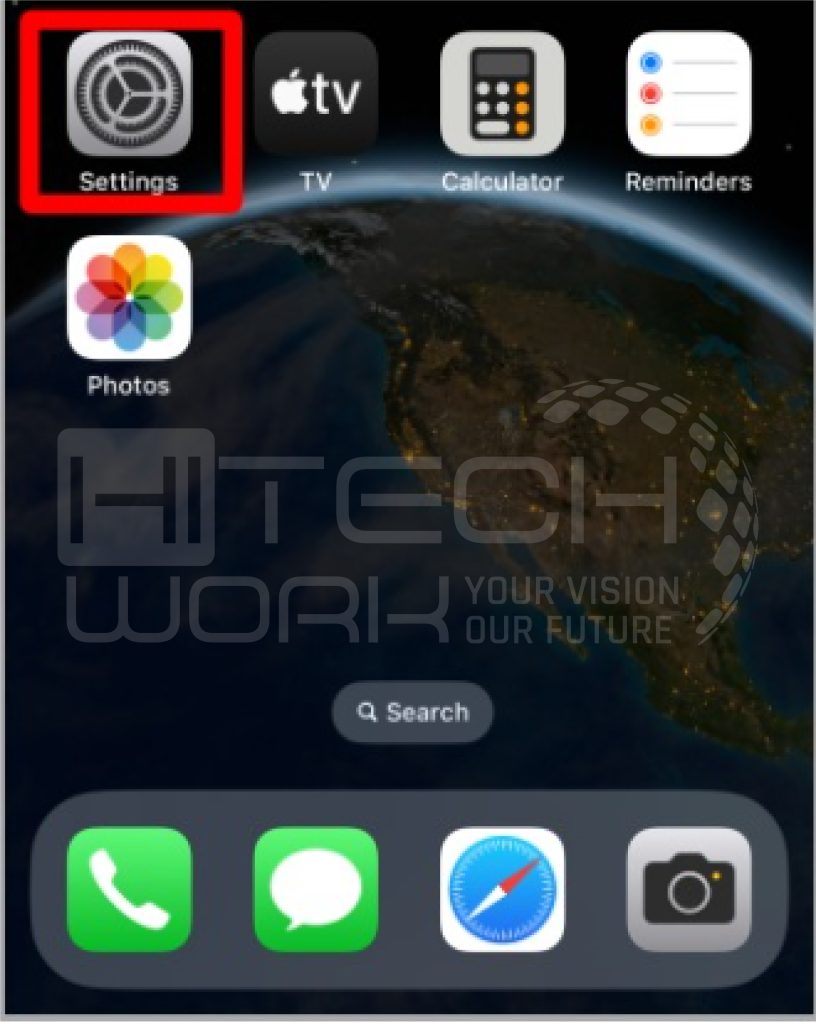 Tap General and tap date & time.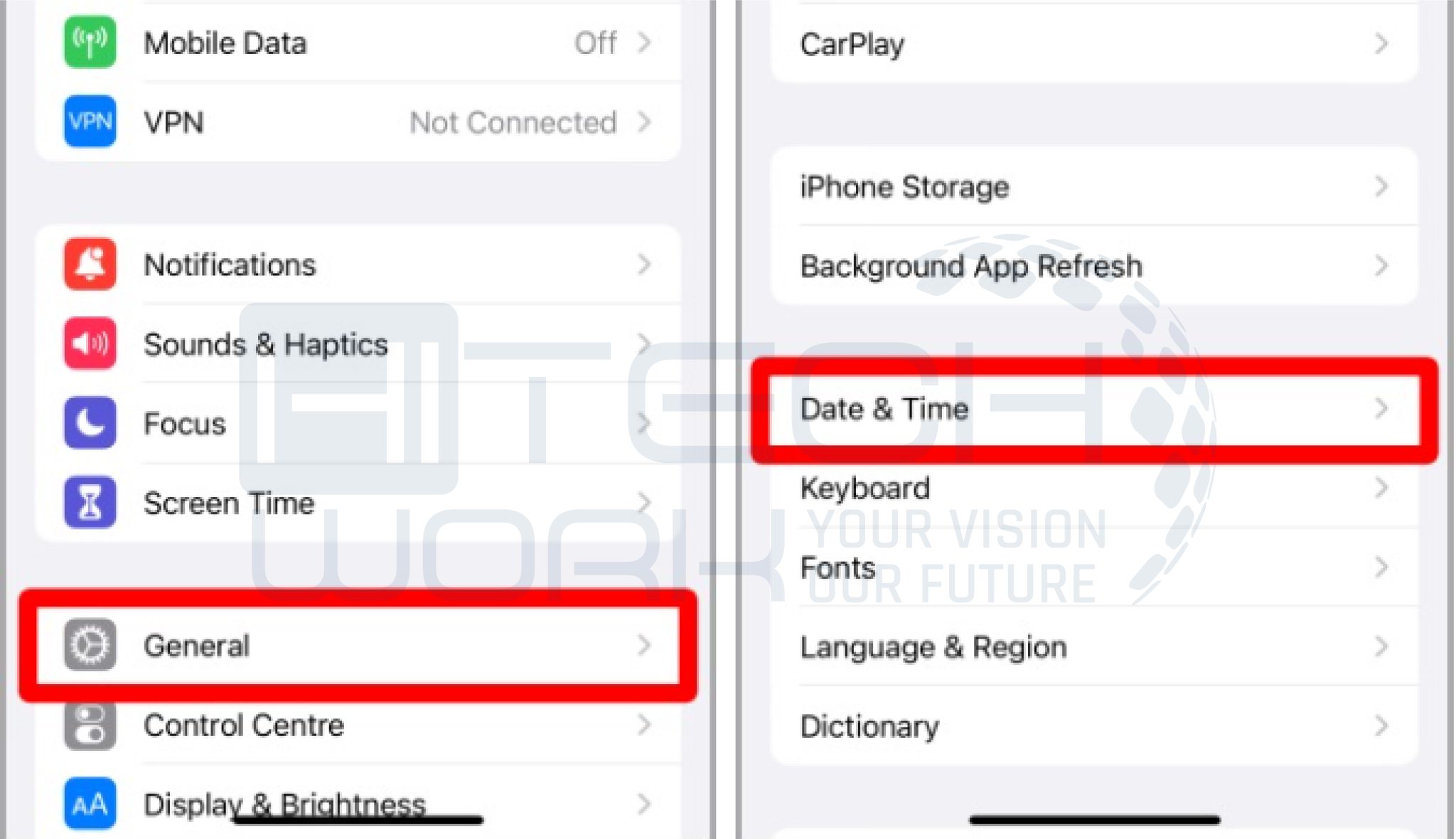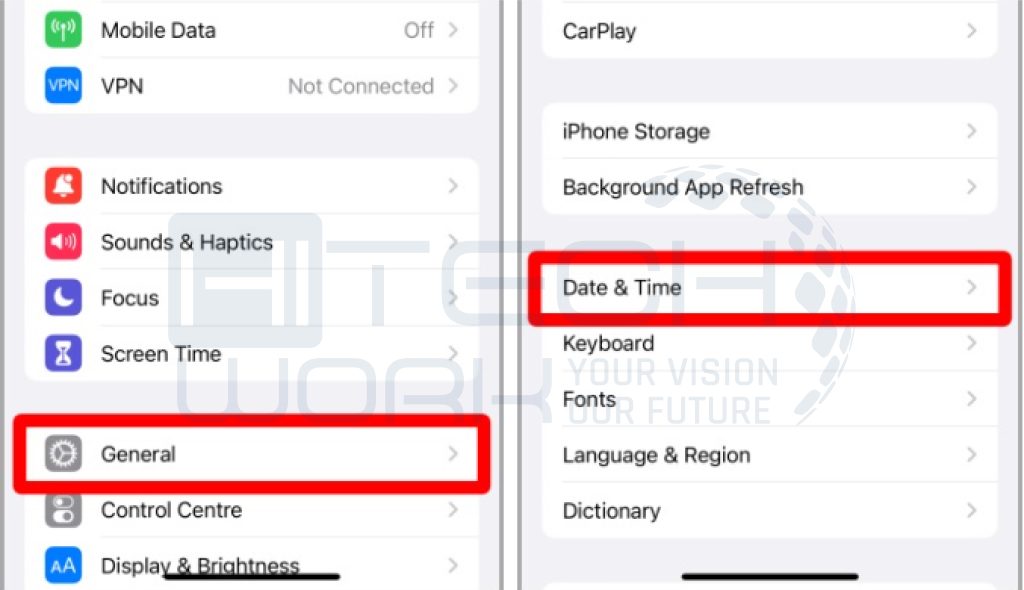 If you want to disable automatic time and date, tap the status switch beside set automatically, or tap on time zone to change it.
Enter your city in the same time zone and tap on a city in the displayed list. Your time zone will be set to the time zone of that city.
Tap the date and swipe up & down to set the date and time.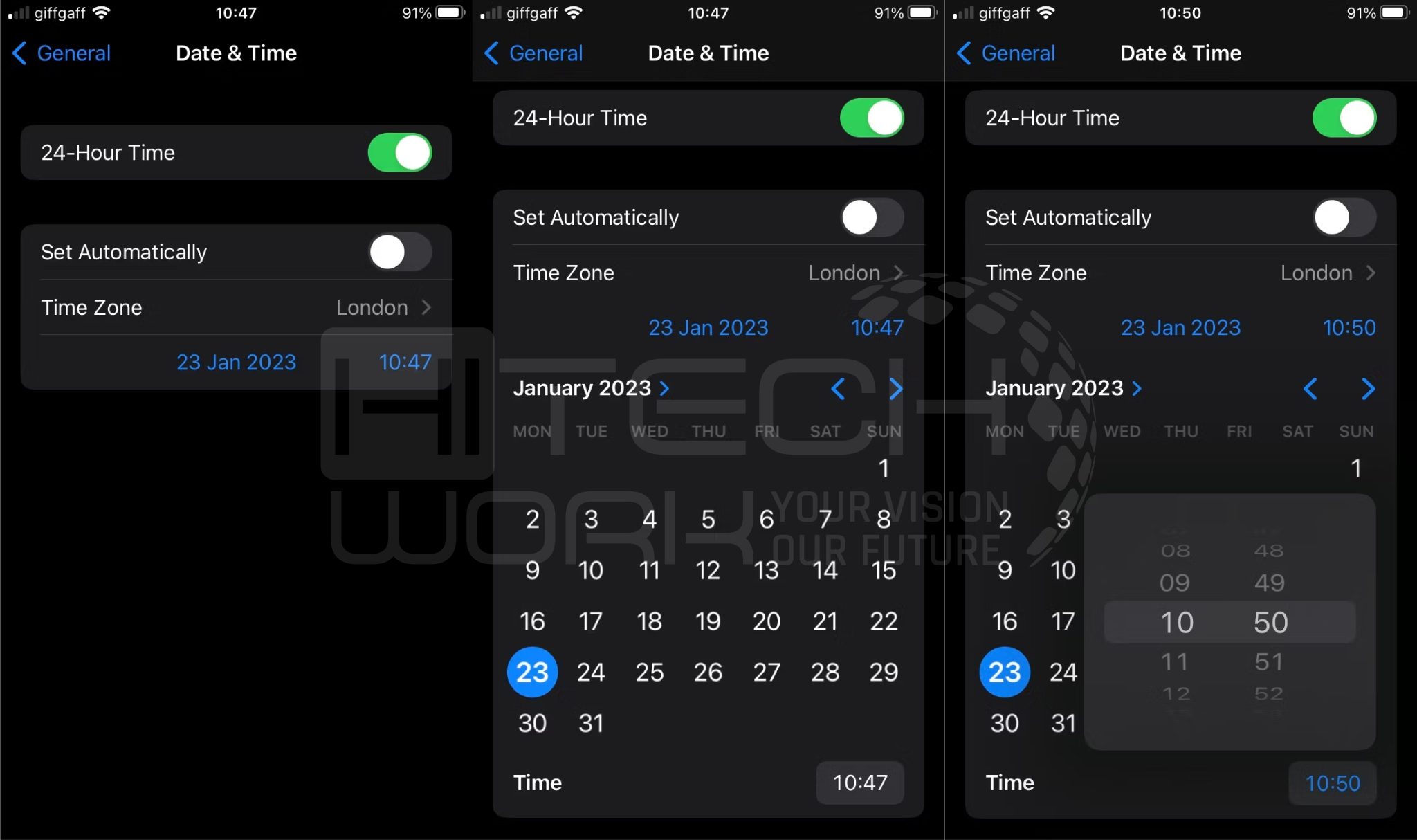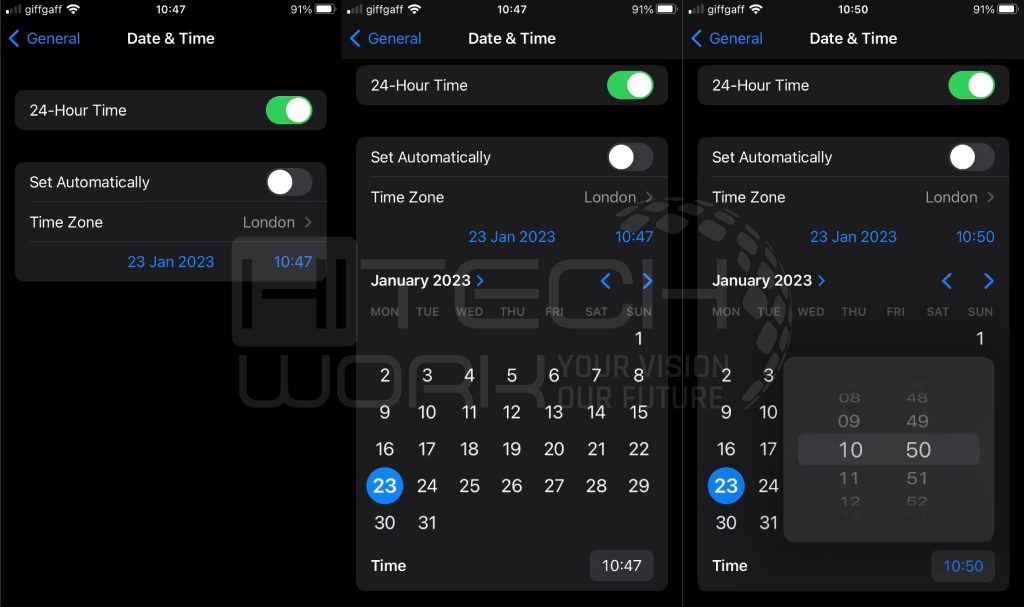 What to Do if iPhone Time Won't Set Automatically
If your iPhone time doesn't set automatically, you can try the following steps:
Go to Settings > General > Date & Time and turn on the "Set Automatically" option.
If the "Set Automatically" option is already on, turn it off and on again.
Restart your iPhone by holding down the power button and sliding it to power off. Then, turn it back on again.
Check if there is an update available for your iPhone's software. Go to Settings > General > Software Update.
If none of these steps work, you can try resetting your iPhone to its factory settings. Go to Settings > General > Reset > Erase all Content and Settings. However, make sure you back up your data before doing this.
If these steps don't solve the problem, contact Apple
FAQ's
Editor's Recommendation