Have you ever tried to access an app or service on your iPhone, only to be met with the frustrating message, "This app is not available in your region"? Perhaps you're planning a trip abroad and want to make sure your iPhone is set up for the new region. Whatever the reason, changing the region on your iPhone is a straightforward process that can save you time and hassle. And if you want to change the Netflix region in your country in 2023, follow the HiTech content library because Netflix is the most attention-grabbing app for people who love to watch series.
Apple provides its users with a vast array of features and services, but certain services may not be available in every region. This can be frustrating for users who want to explore new apps or services but cannot approach them due to geographical limitations.
In this guide, we will walk you through the step-by-step process of changing the region on your iPhone, highlighting some important considerations to remember. Whether you're an experienced iPhone user or a newcomer to the platform, you'll find this guide to be a valuable resource for unlocking the full potential of your device.
Precautions Before Changing Your Region on iPhone
Before you change your iPhone's region, there are a few precautions you should keep in mind to ensure a smooth transition. Here are some important things to consider:
Back up all your data to avoid losing your important data
Check if the app or service you're interested in should be available in the new region
Be aware of the different consequences, such as losing access to certain apps or services
Consider the legal restrictions and research about the law in the new region
Check the payment method available in the country
Quit existing family-sharing group
Wait for a refund of all your money before changing region
Expand the remaining Apple Id balance
Cancel all your live subscription
Related: A Beginner's Guide to Proxies and Their Uses
Step-by-Step Guide to Change Region in App Store on iPhone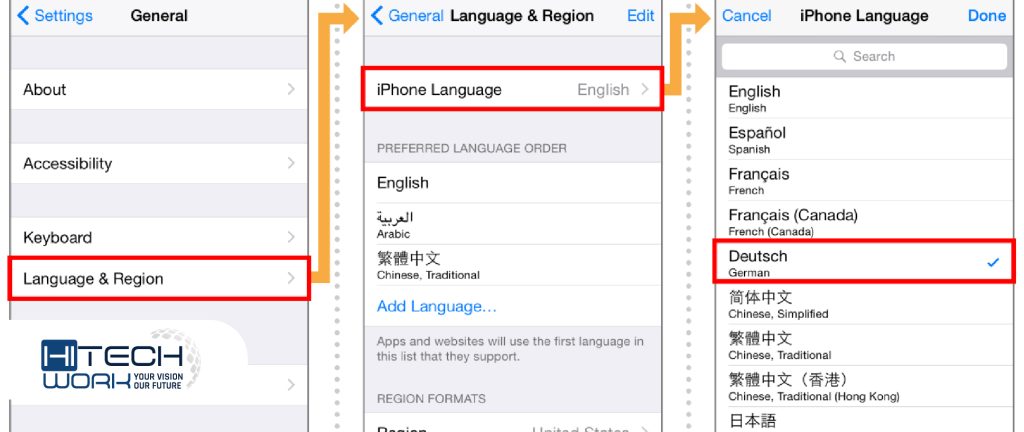 Open the Settings of your iPhone
Tap your name and tap Media & Purchases
Now tap View account, and you might be asked to sign in.
Tap country or region and tap the change option to change it.
Select your new country or region and review the term and conditions.
Tap Agree in the upper right corner, then tap again to agree to confirm.
Select a payment method and enter your new payment info and billing address.
Tap next; enter a valid payment option for your new country or region.
Step-by-Step Guide to Change Your Region Online
Visit the Apple ID website and sign in.
Tap personal information and tap country or region.
Follow all the on-screen instructions and enter a valid payment method for your new country or region.
FAQ's
Editor's Recommendations