Have you updated 2077 on your cyberpunk and wondered how to customize your apartment as per your preferences now? No worries, this setup is all about how to do so. Moreover, besides cars and weapons, Remove Viruses from Chip, you can also V invest cash in real estate.
Also Check: How to save Barry Cyberpunk 2077: Mission Happy Together
However, It has a new generation update that allows players to do more with their hard-earned Eddies with many new features. In which new apartment and guide to decorate it is included.
How To Customize Apartment Cyberpunk 2077
In the Cyberpunk 2077 update, you can customize your apartment from different themes, now available for the default categories. For which you have to: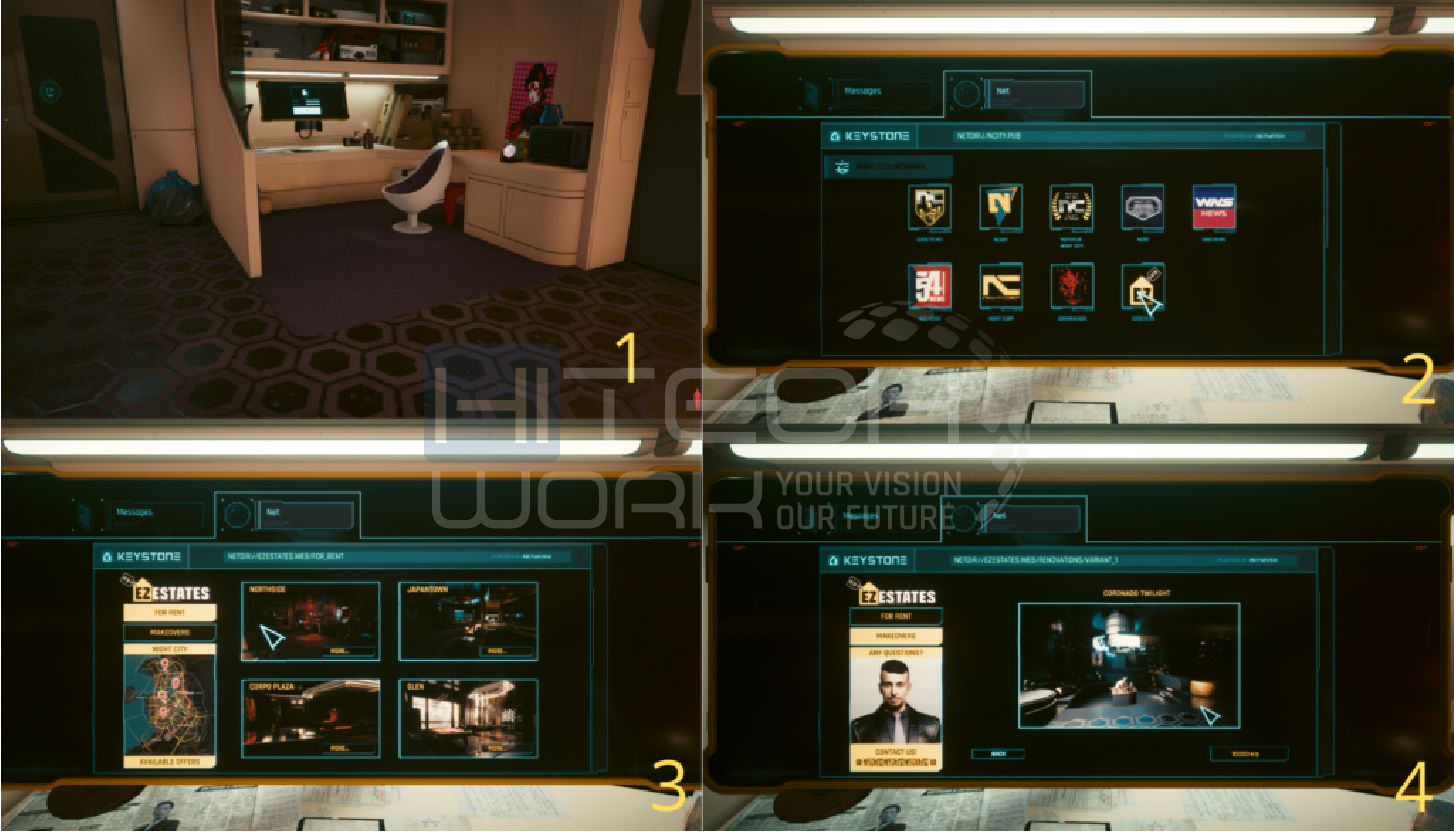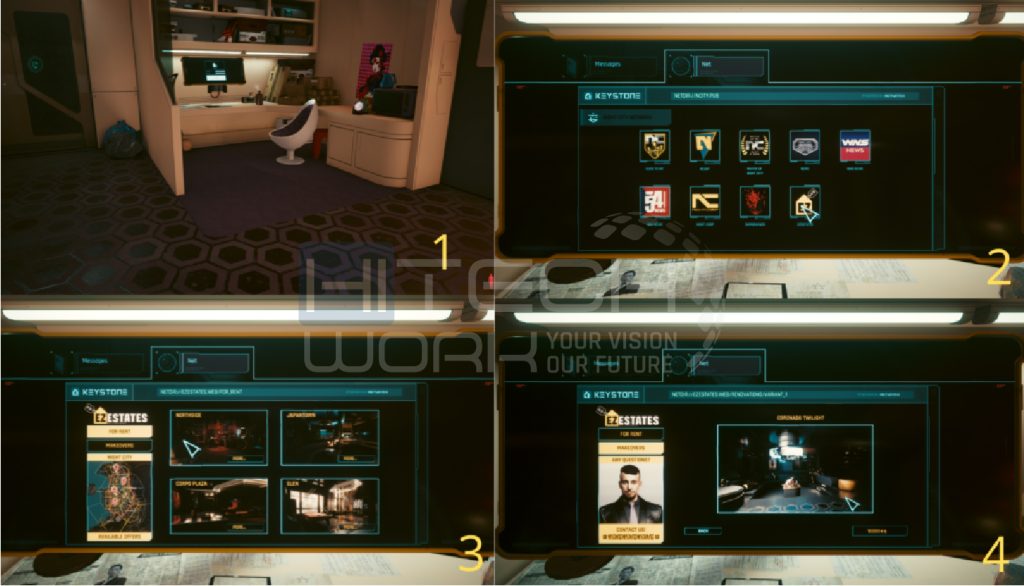 Go to the default apartment
In your computer, press and hold the key "f."
Then navigate to the Bet Section
Now go to the Net Section
Then go to the EZESTATES
Next, go to the Makeover Section
Lastly, buy and apply your preferred theme.
Get/Upgrade An Apartment In Cyberpunk
It is good news for cyberpunk players to get four additional new apartments instead of just the default one in the 2077 updated version.
On your computer screen, go to the bottom.
Then, select EZEstate.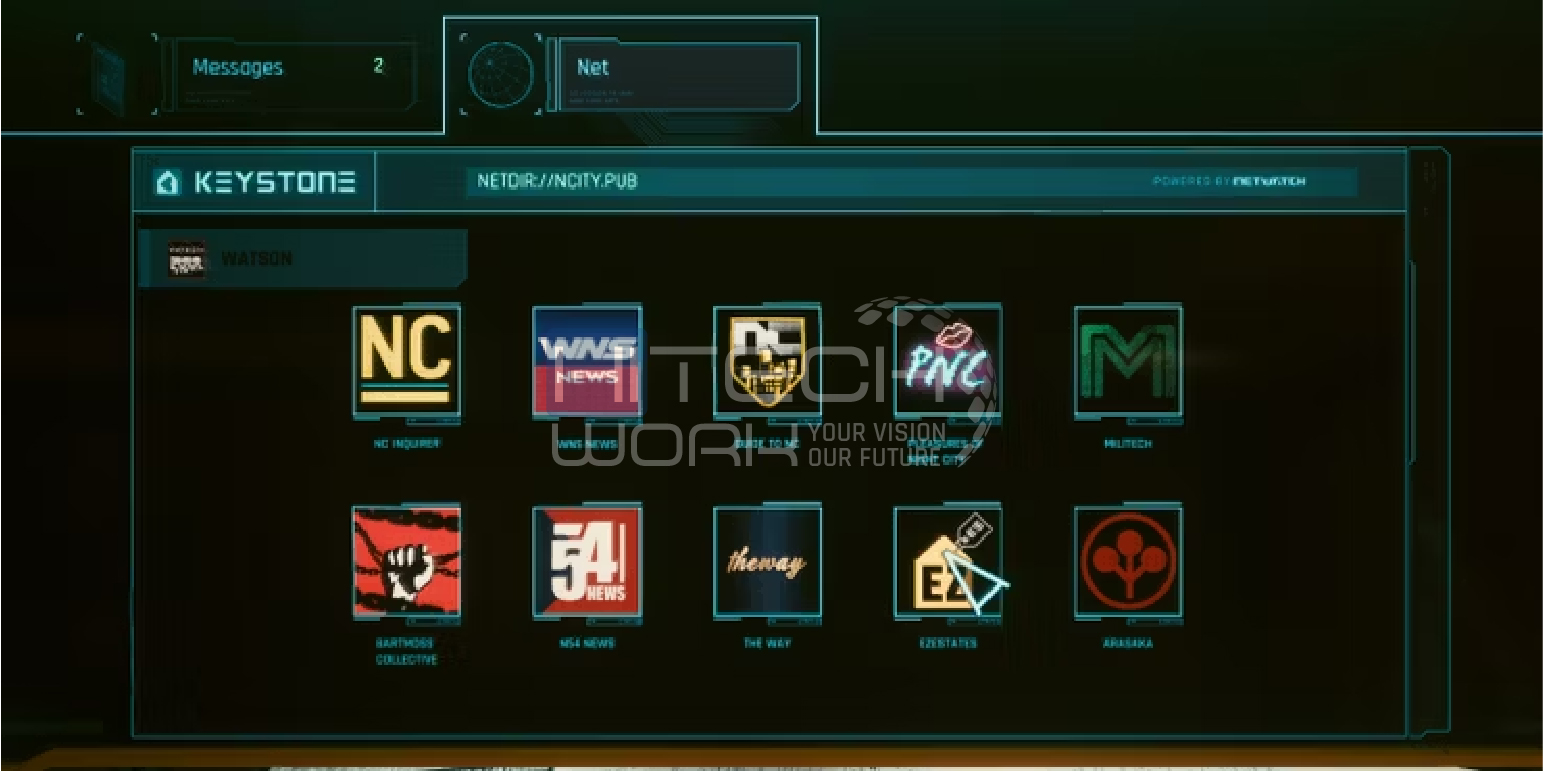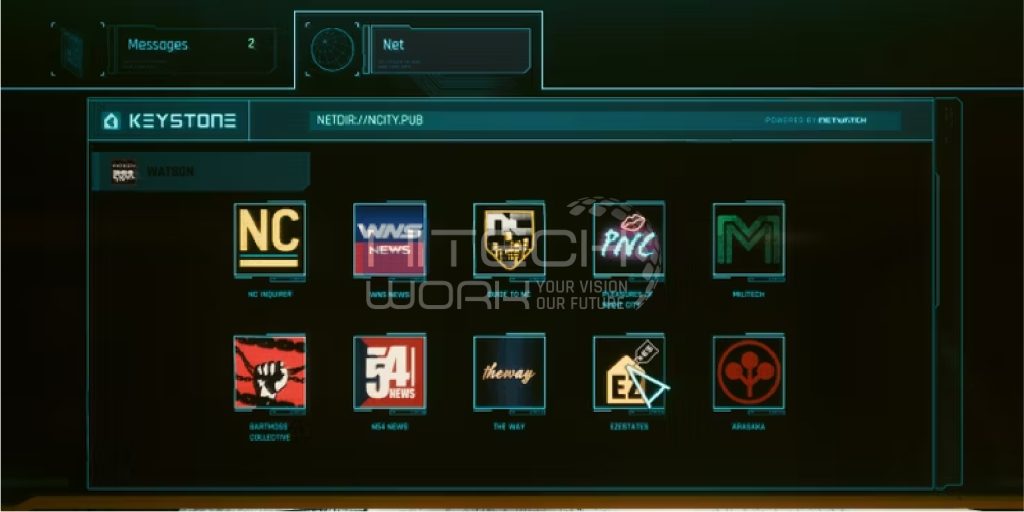 Now you have to need to have a complete quest named "Playing For Time."
The items you own will also be shared to all.
If you have the amount you need to make the purchase, you can buy it right away.
Lastly, you will get six themes to choose from, and your house will change accordingly.                                                                                 
Themes Of Customize Apartments Cyberpunk
These are different types of categories available in the Cyberpunk 1.5 update mentioned below:
These new houses in Cyberpunk range from very high to very cheap prices.
| | |
| --- | --- |
| Apartment Location: | Apartment Price |
| Northern Watson: | Five Thousand Dollars |
| Japantown, Westbrook: | Fifteen Thousand Dollars |
| The Glen, Heywood: | Forty Thousand Dollars |
| Corpo Plaza, City Center: | Fifty-Five Thousand Dollars |
1.     Northside Apartment Cyberpunk
The cheapest option among all the apartments in Cyberpunk is the Northside Apartment available in this game. It has a compact size design with comfy feels with a bed at the entrance and, at the end, the stash room is located.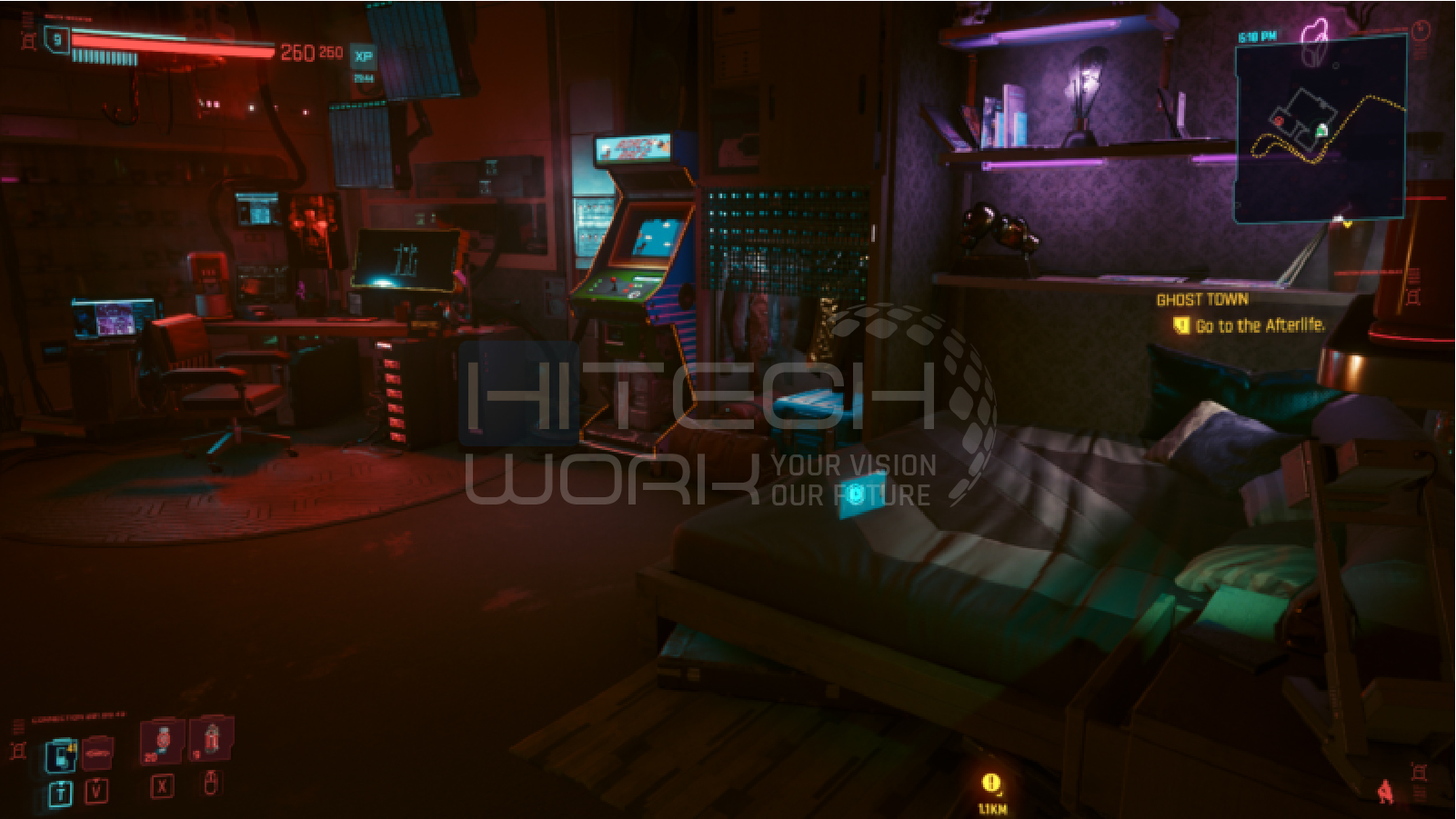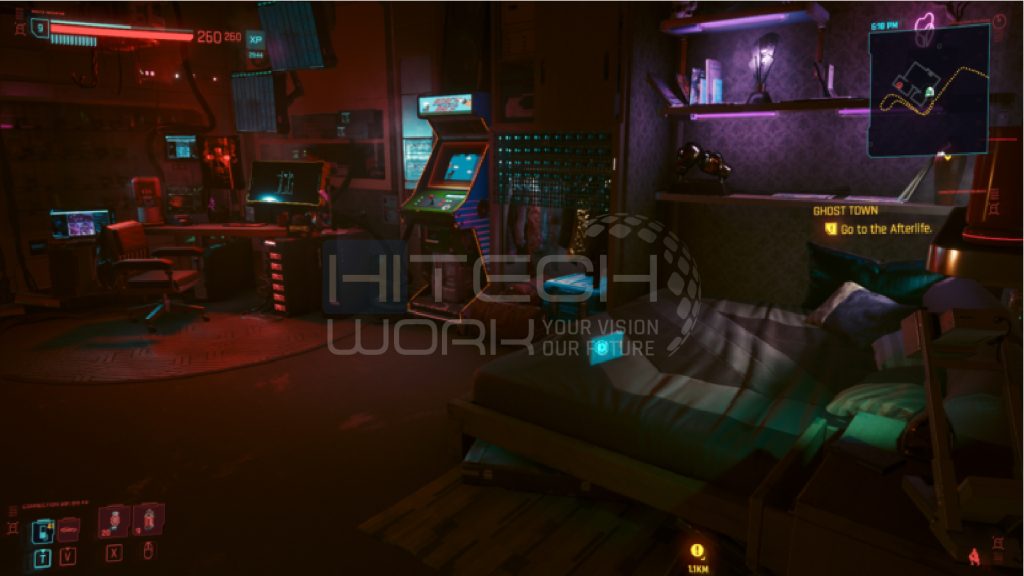 Moreover, an arcade is also present next to the bed but not interactable, but it is maybe a sign that mini-games will soon be introduced in cyberpunk.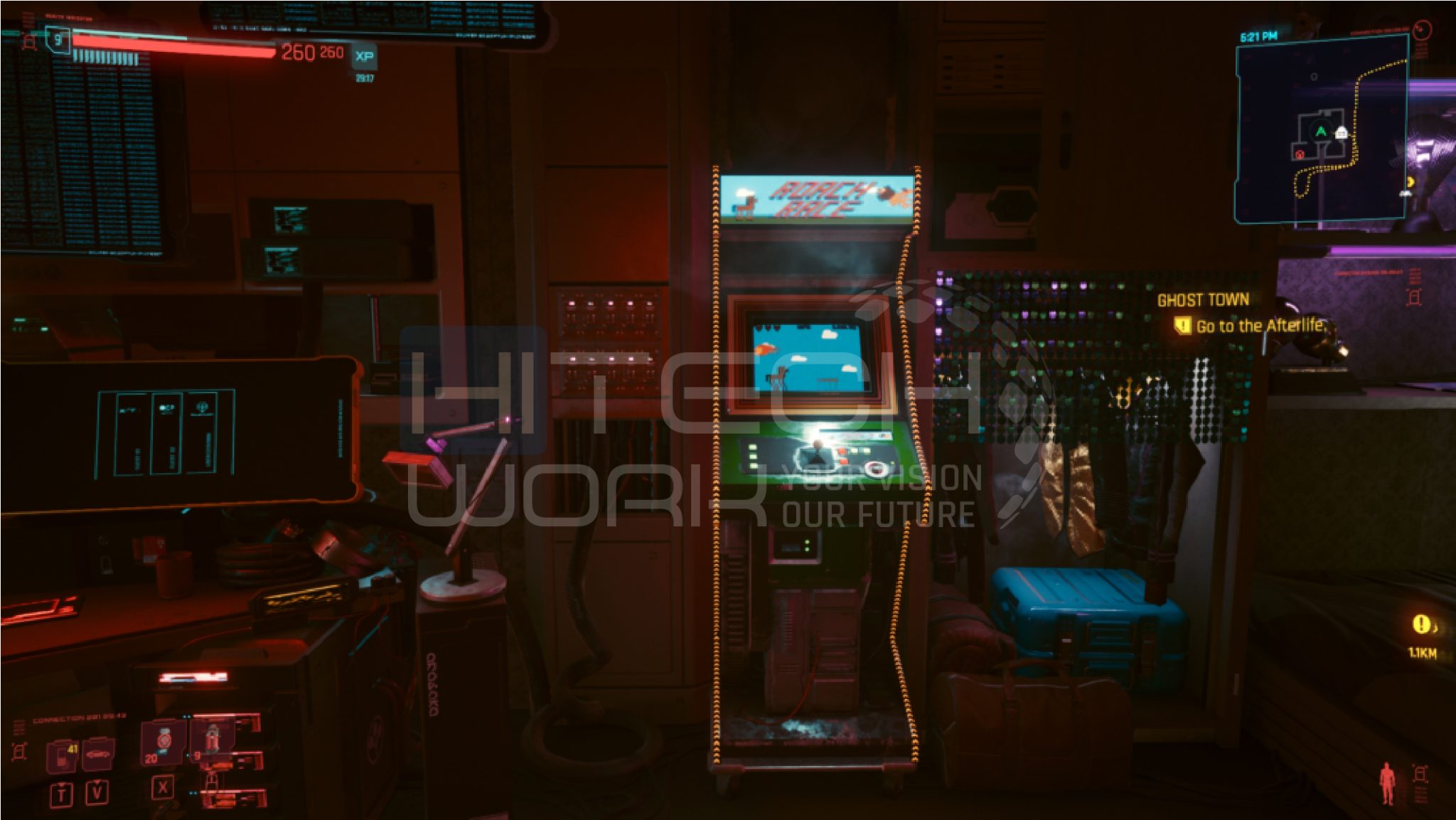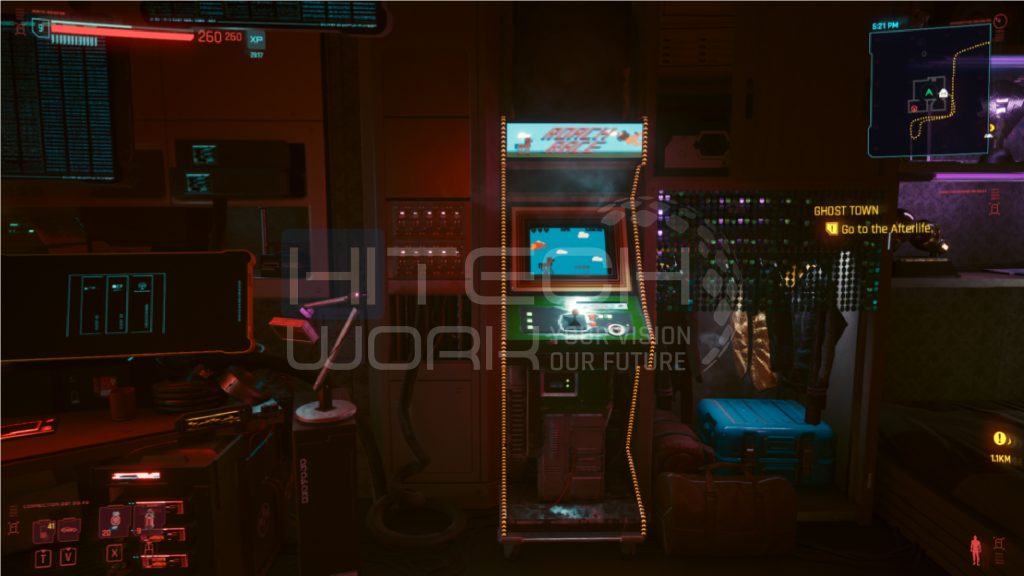 2.     Japantown Apartment
It is an apartment with Asian style for fifteen thousand Eddies. This apartment is a little bigger than the Northern side one. This apartment contains a lot of interactions, including: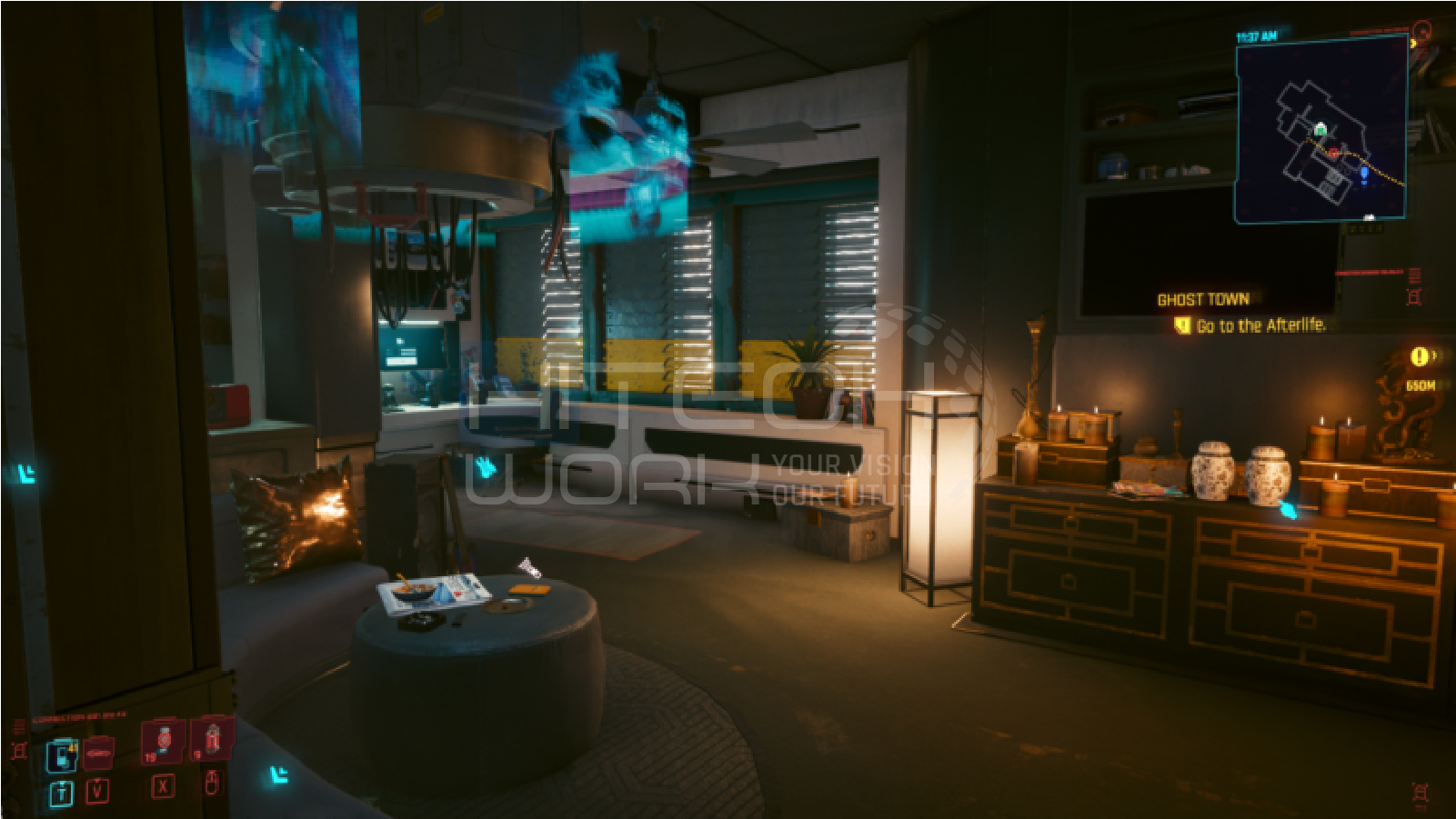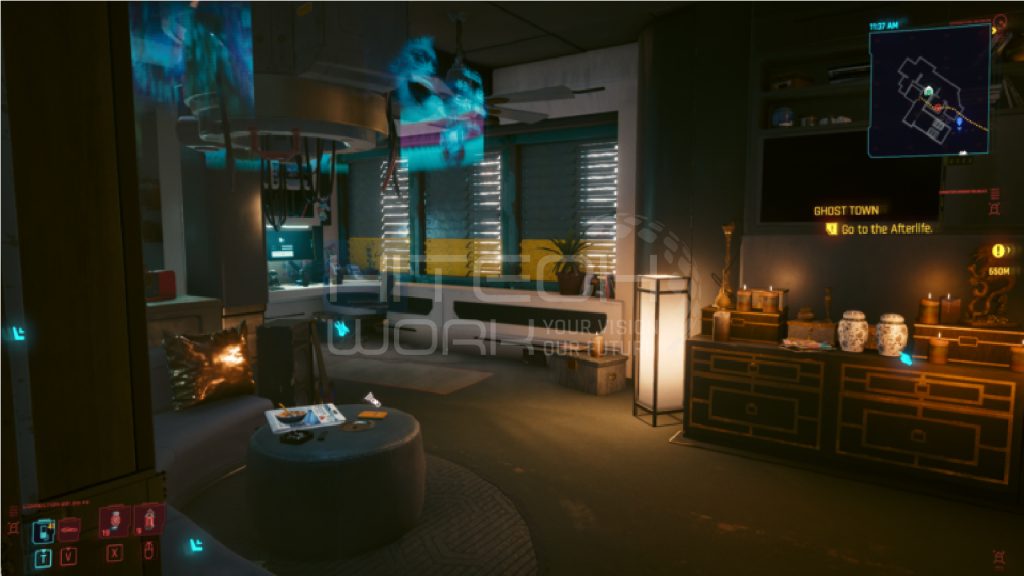 TV with a couch
Burnable scented candles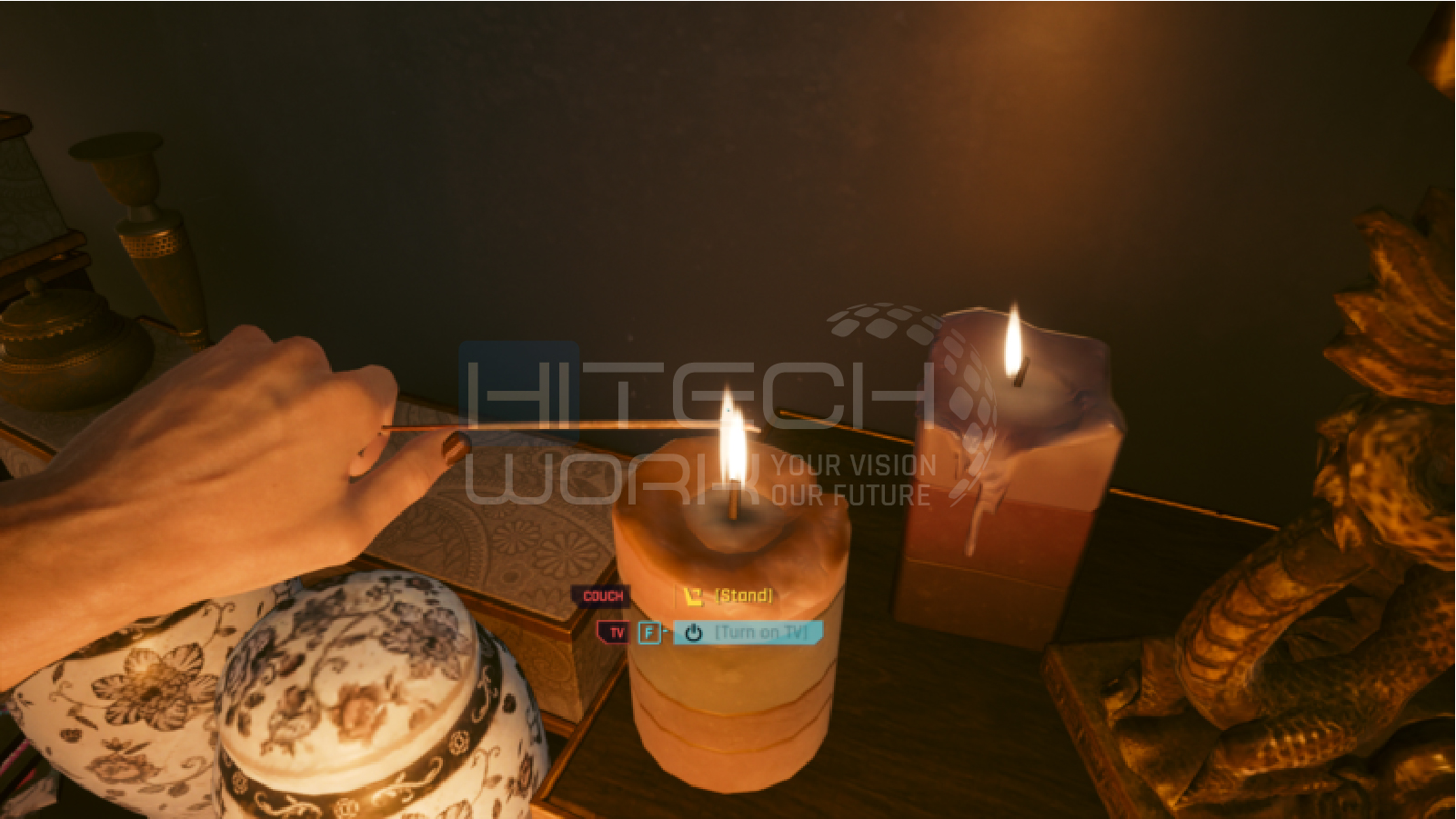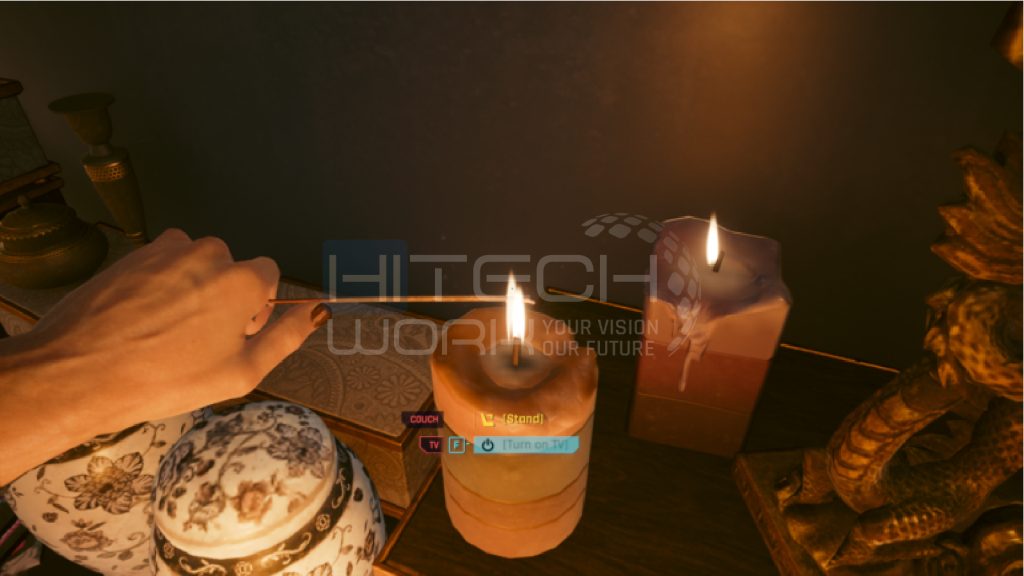 To drink and smoke, a chair is also given.
A window shuttered to open for view.
3.     Glen Apartment
It is one of the High-end apartments and the largest one. It is worth forty thousand Eddies, for which you must work much harder. Glen Apartment comes with a lot more interactions than previous ones, containing:
The elevator opens to the penthouse.
Bar
Coffee maker
TV with a couch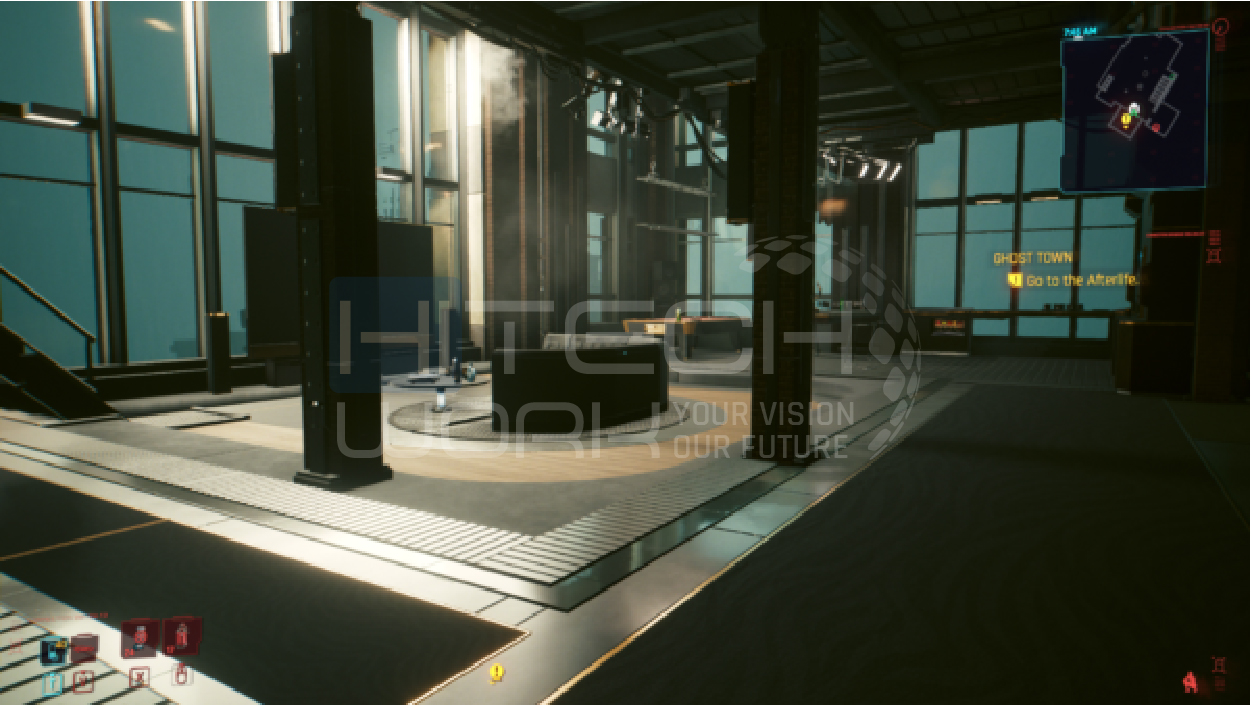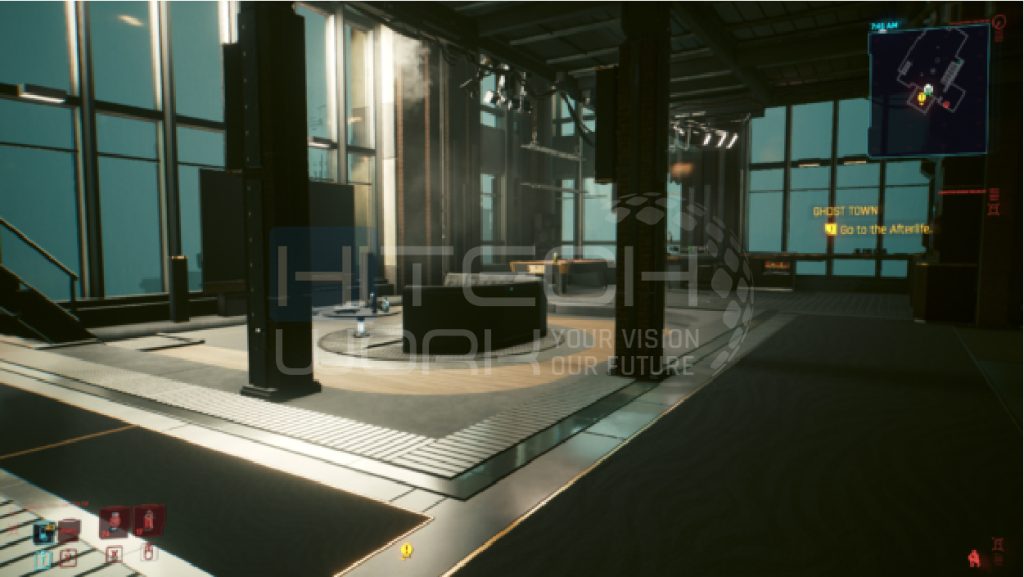 A moderate-sized library in which you can sit and read books.
Pool ball game table that is interactable.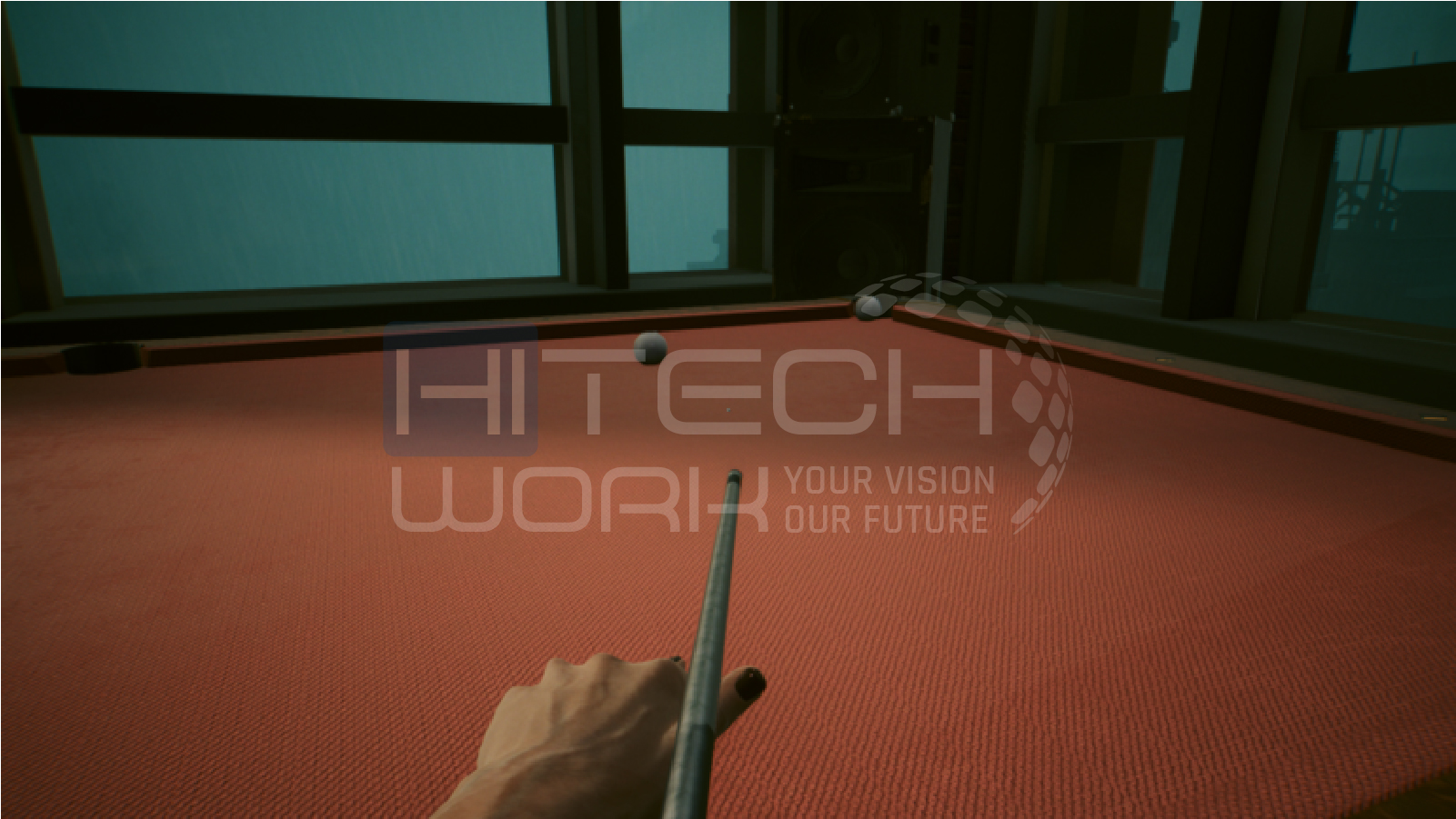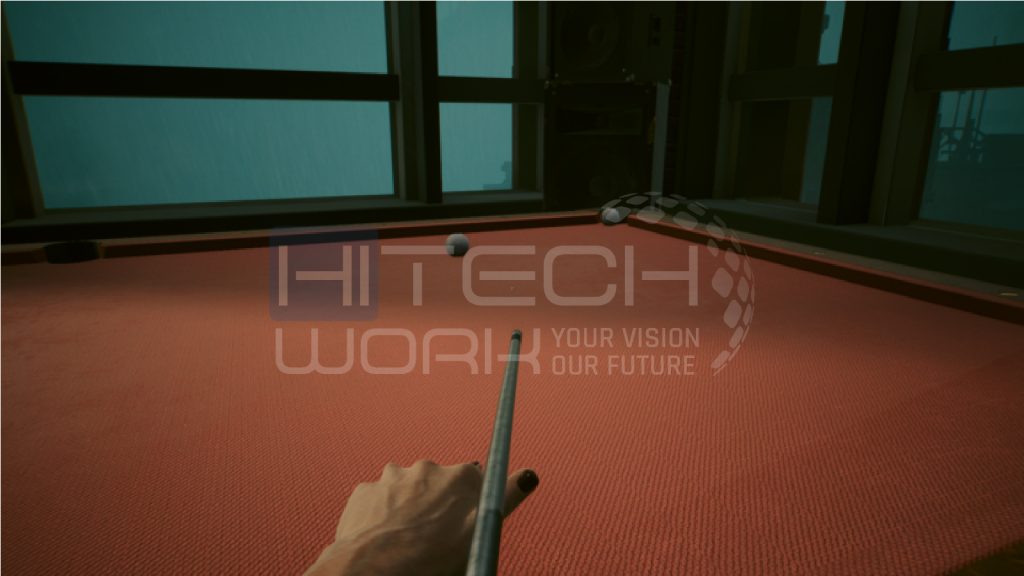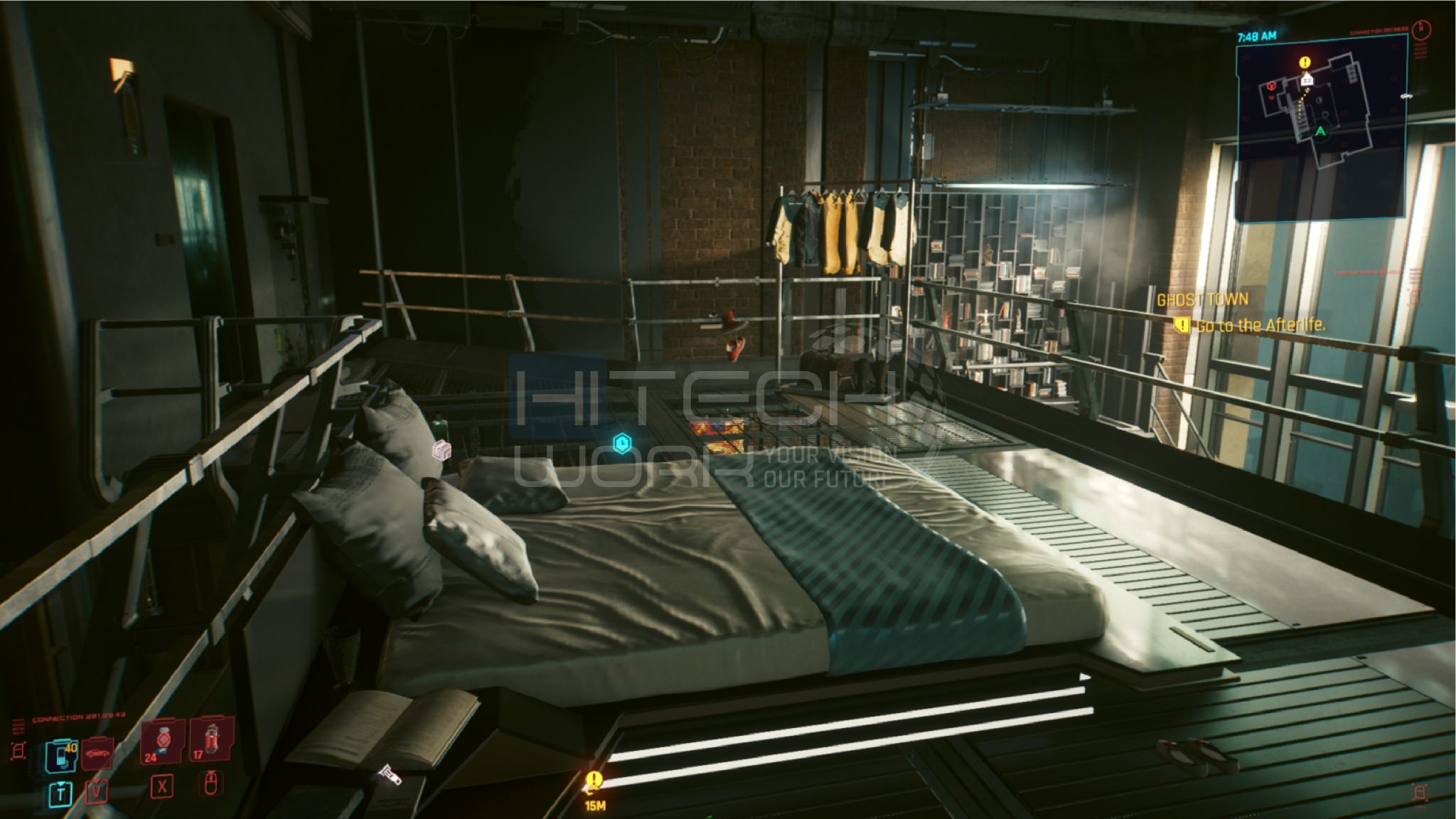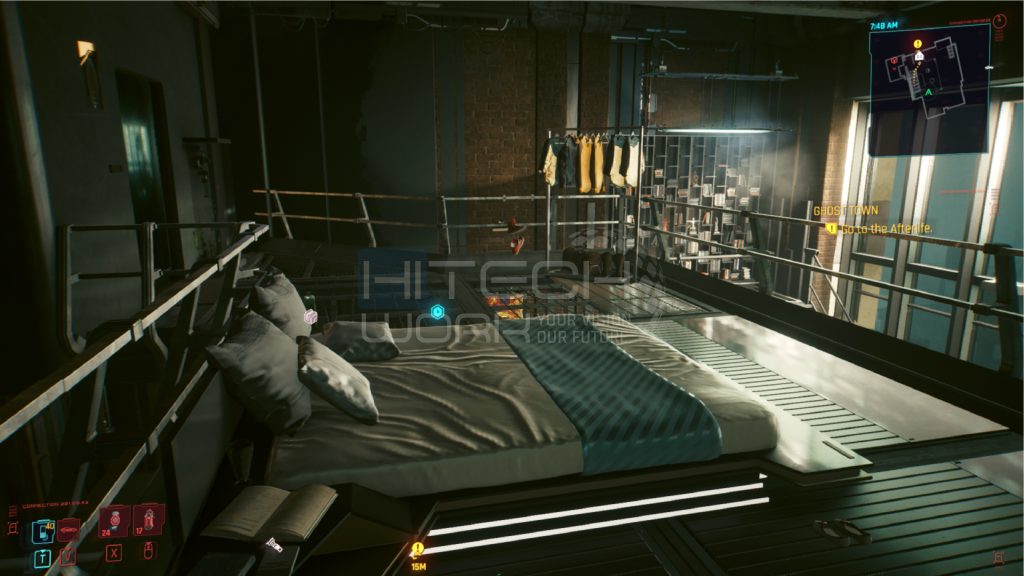 4.     Corpo Plaza
It is the priciest, worth fifty-five thousand eddies among all. Moreover, it is a plaza with corpoish elegance with rich design.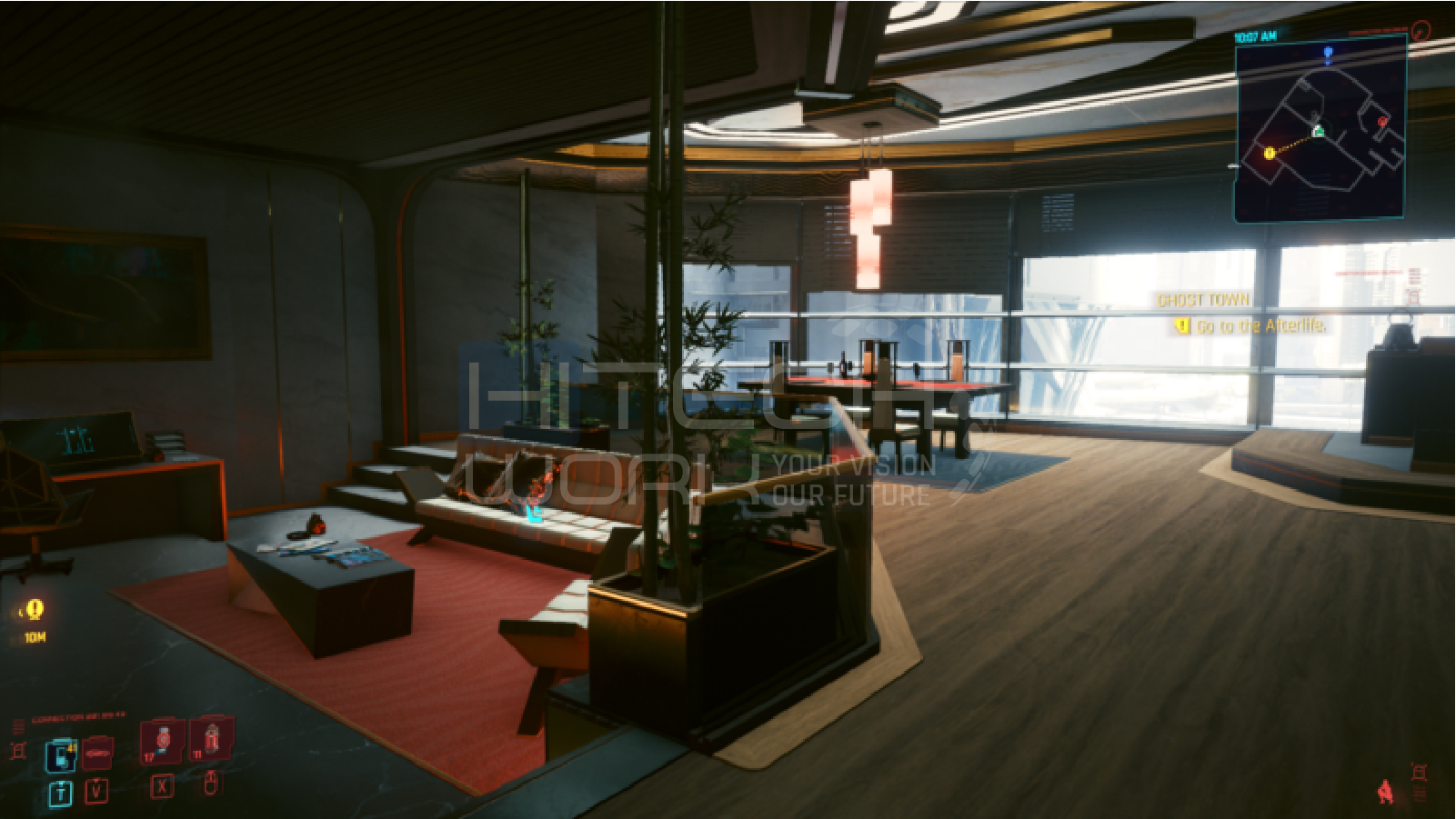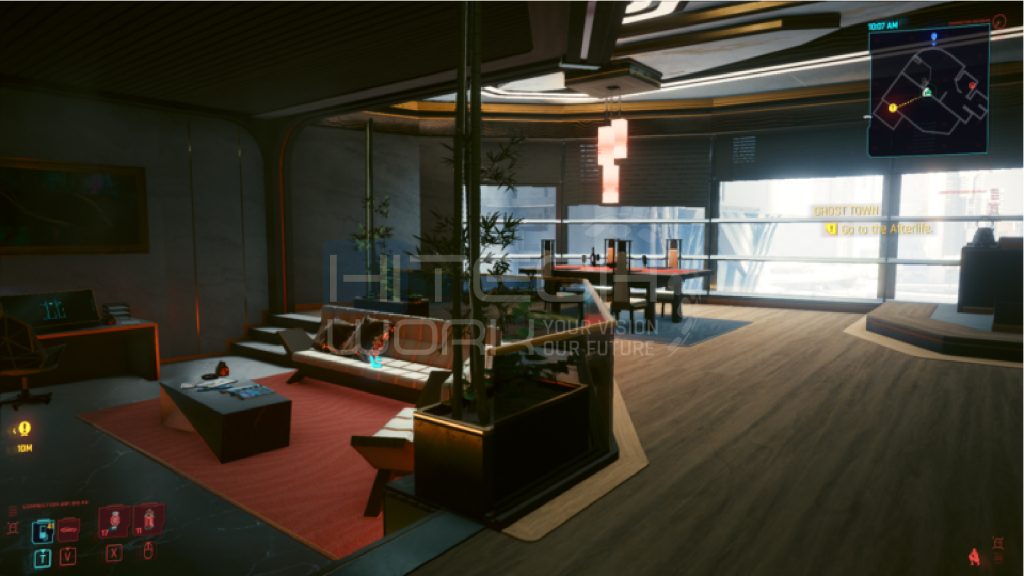 Corpo Plaza contains:
Coffee Maker
Bar
Stash Room
Bathroom
Dining Table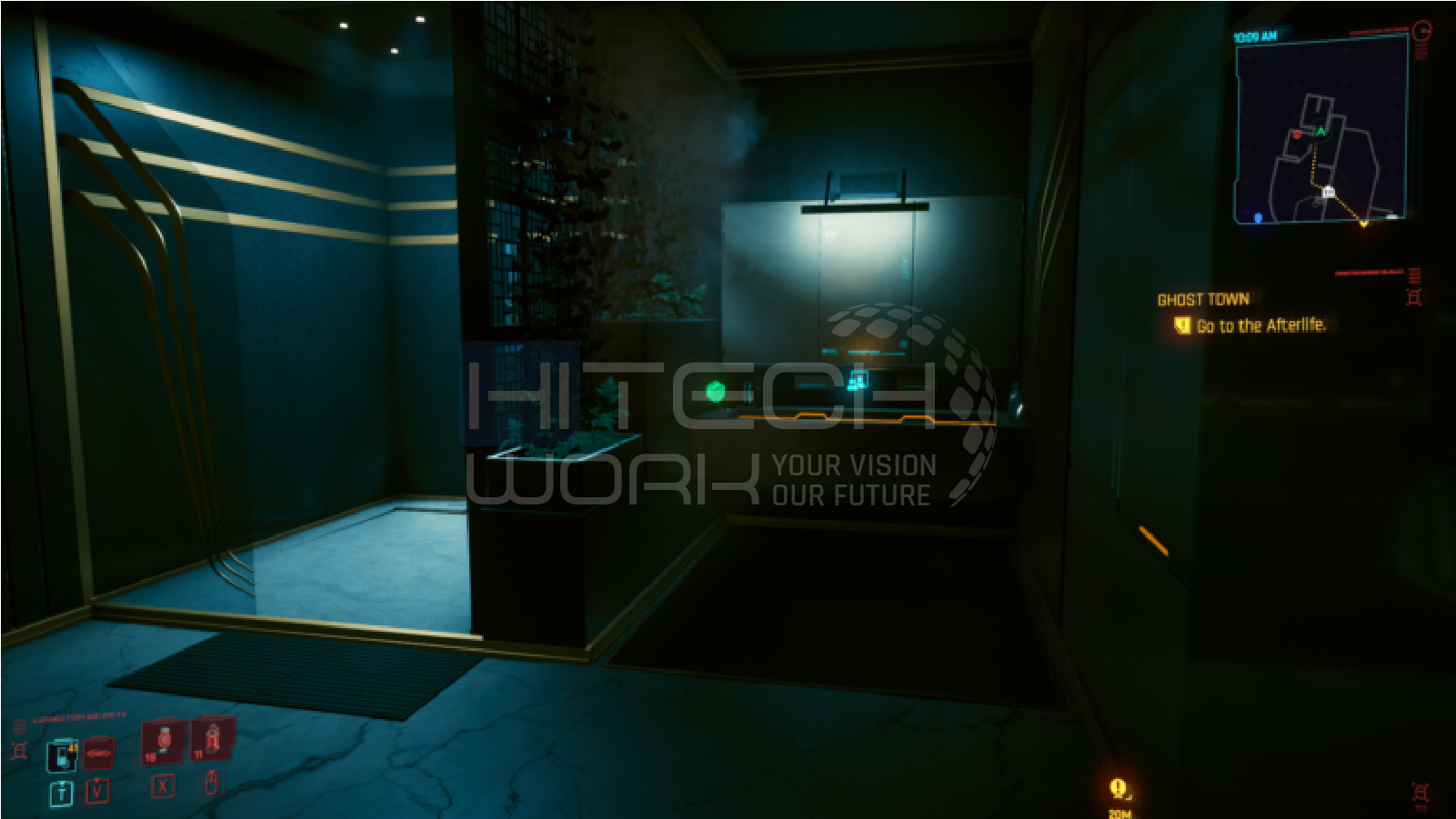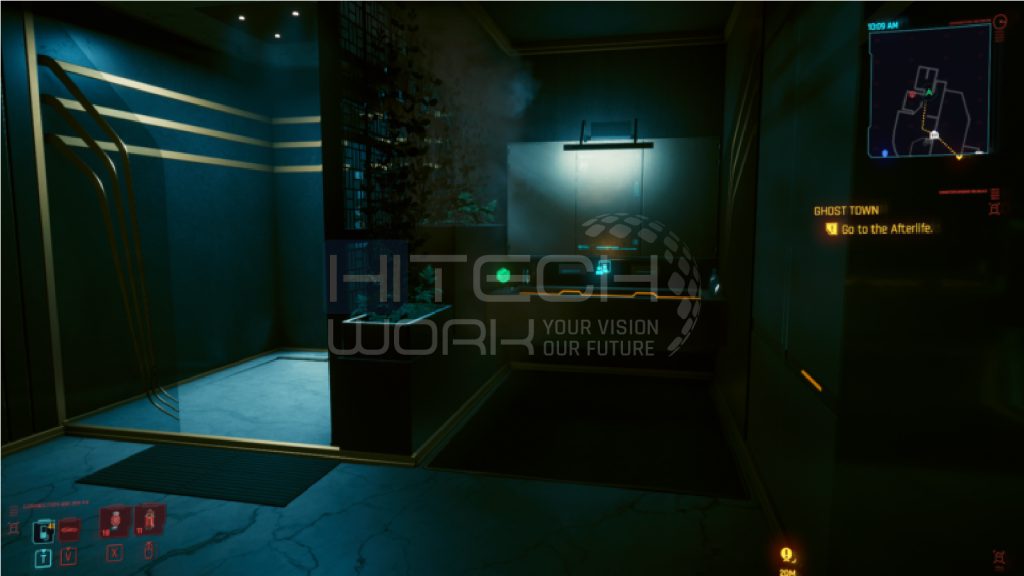 Themes To Customize Apartments on Cyberpunk
These are the themes that can only be applied at the default one: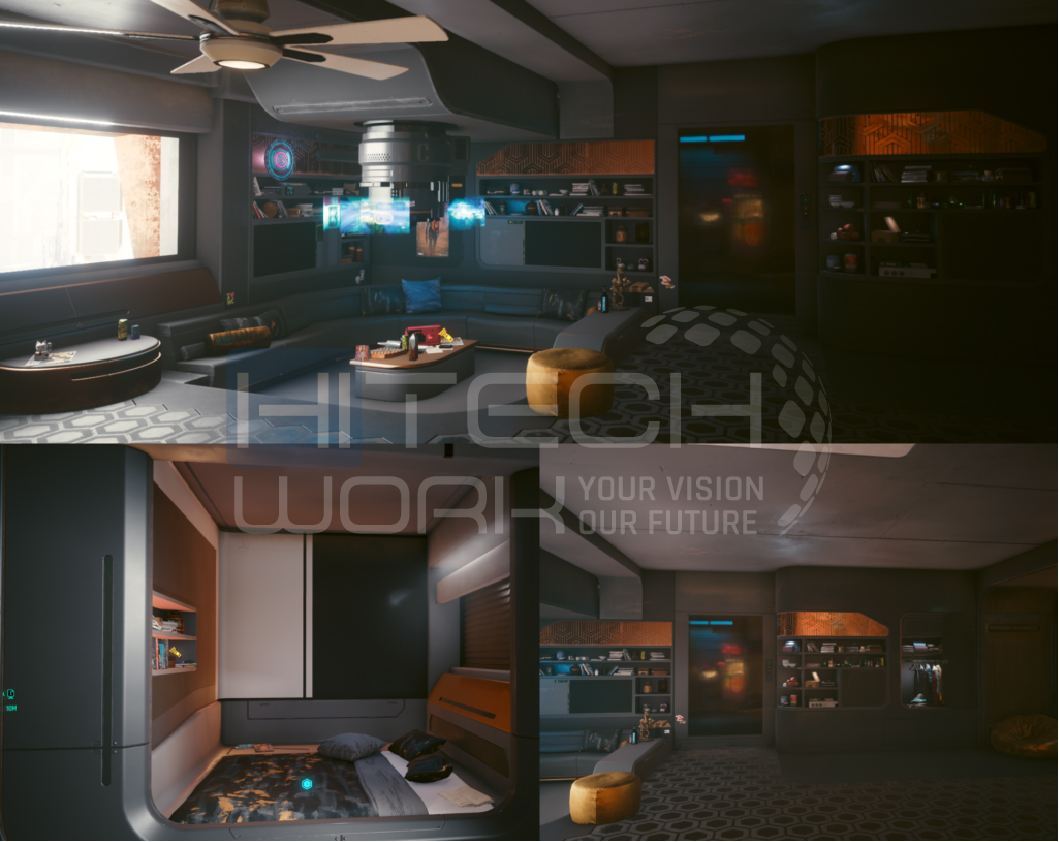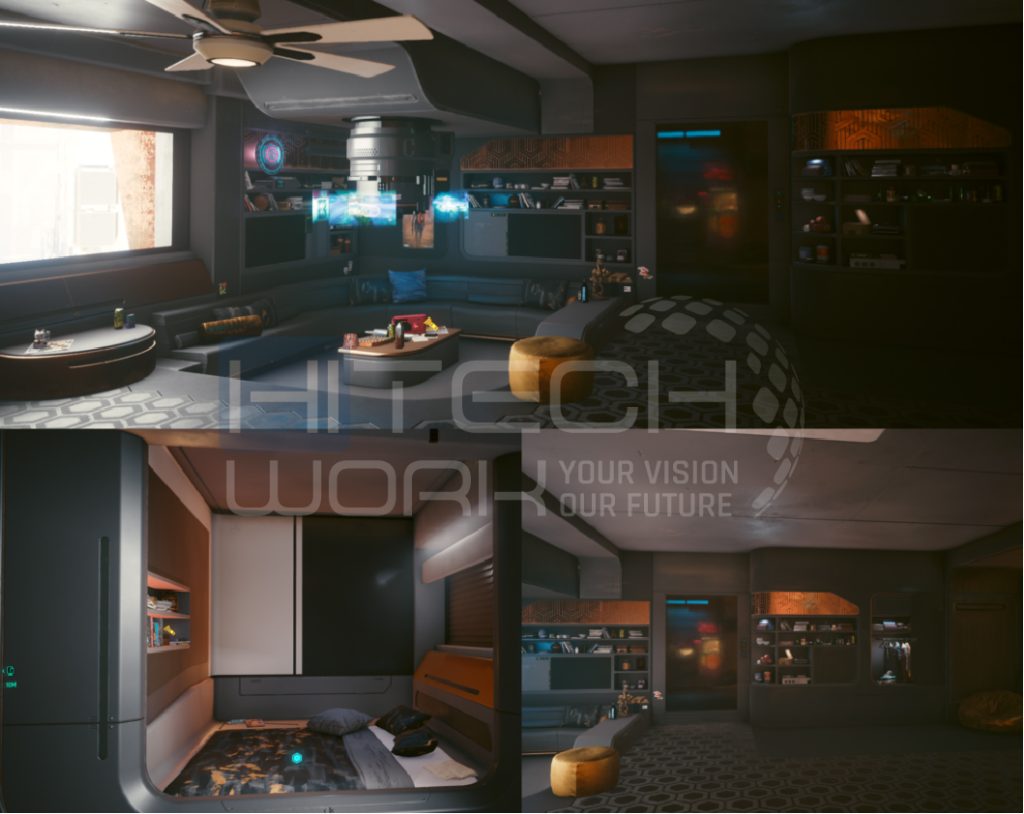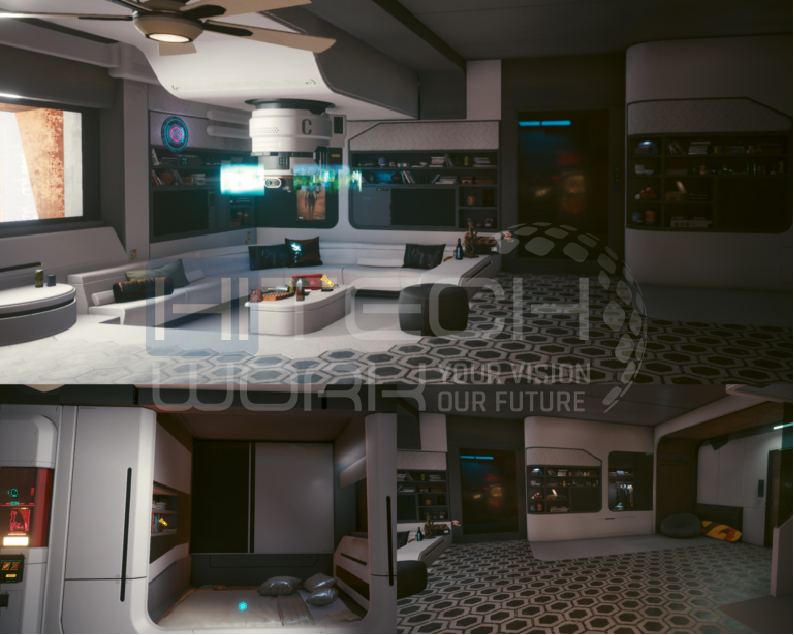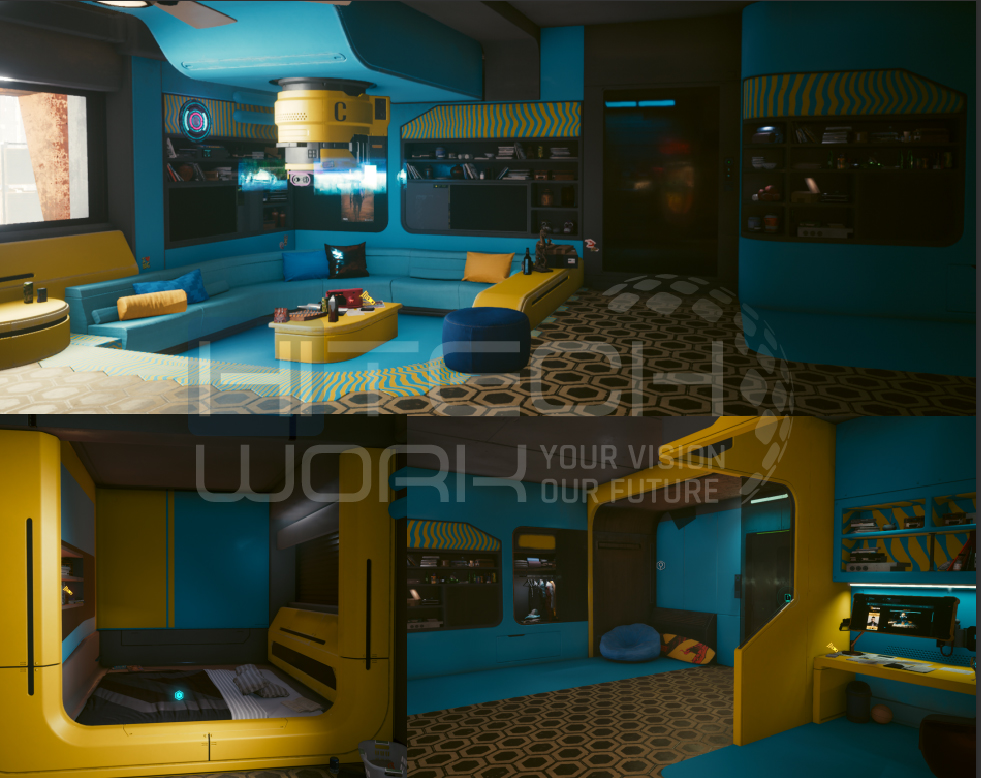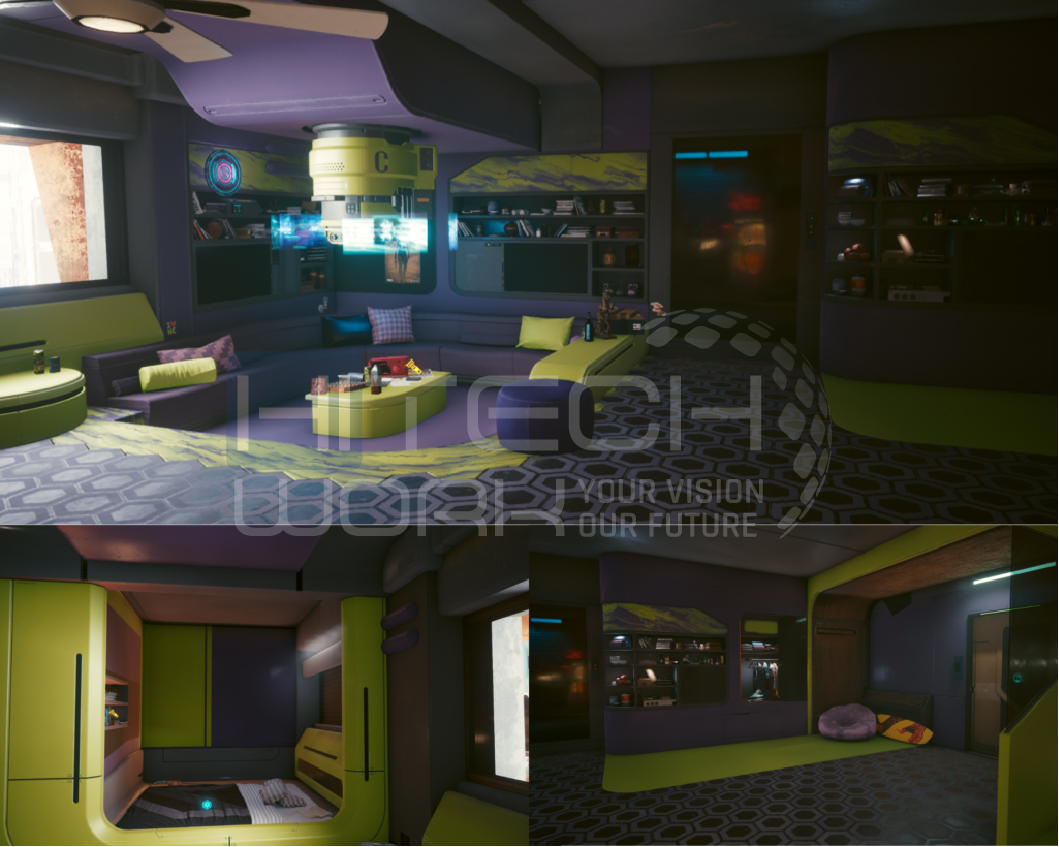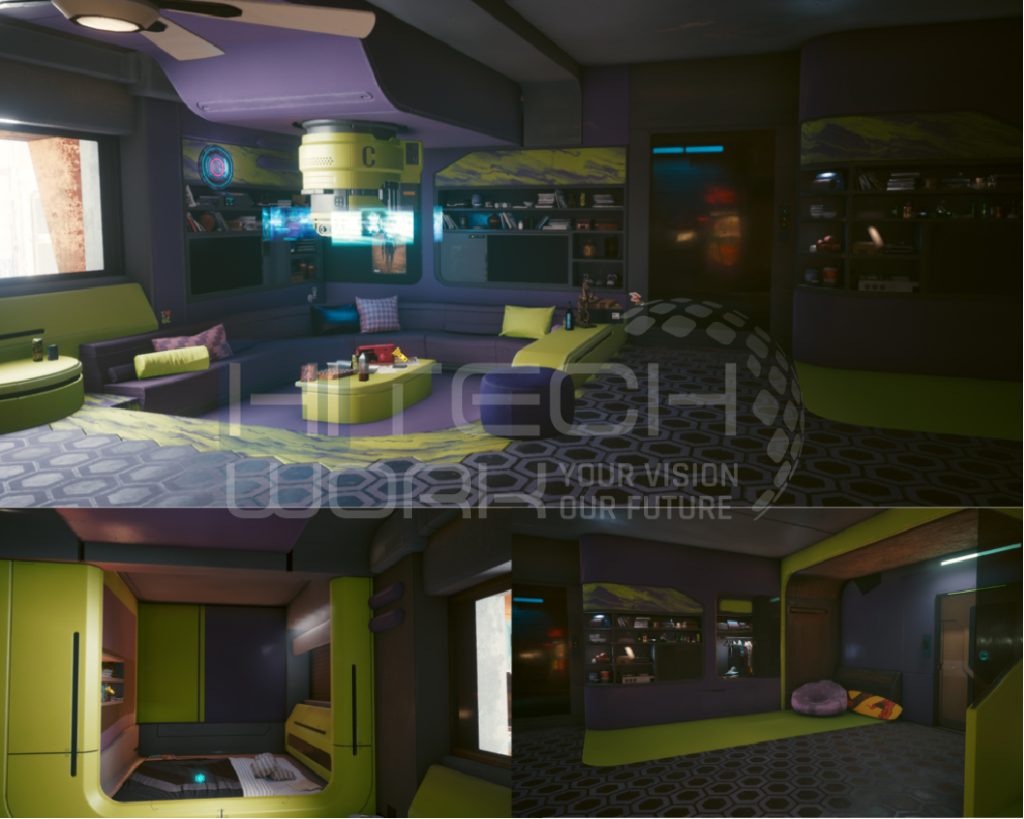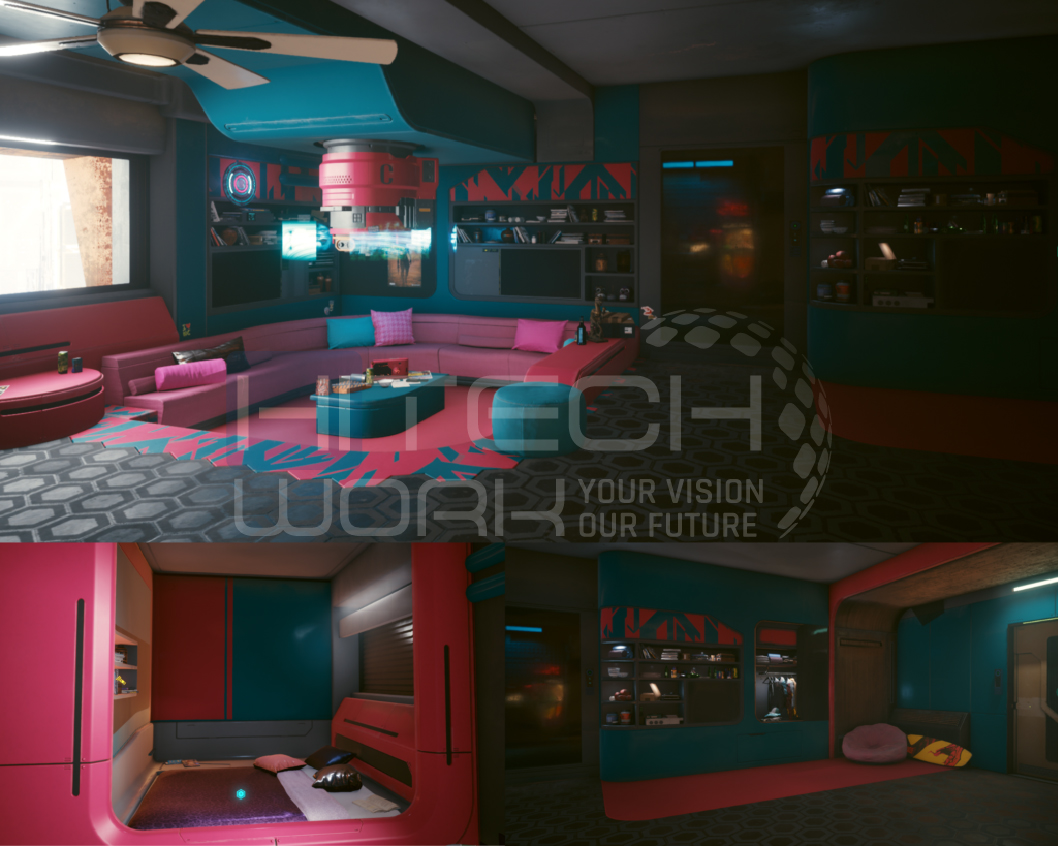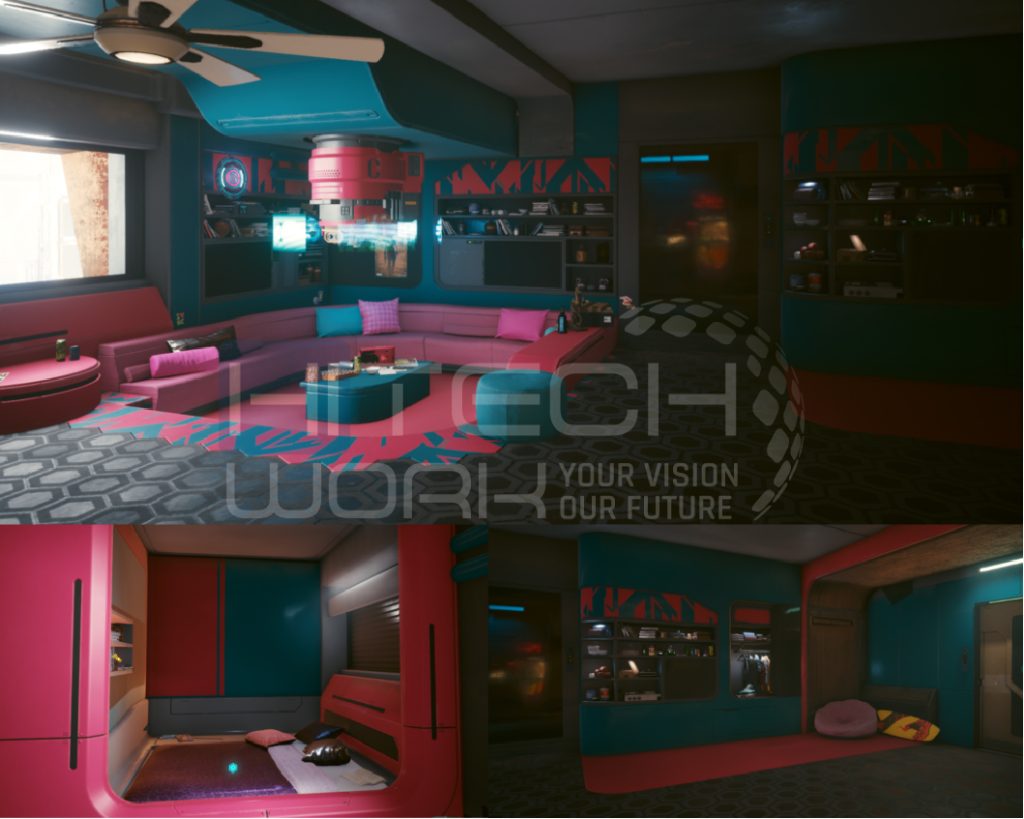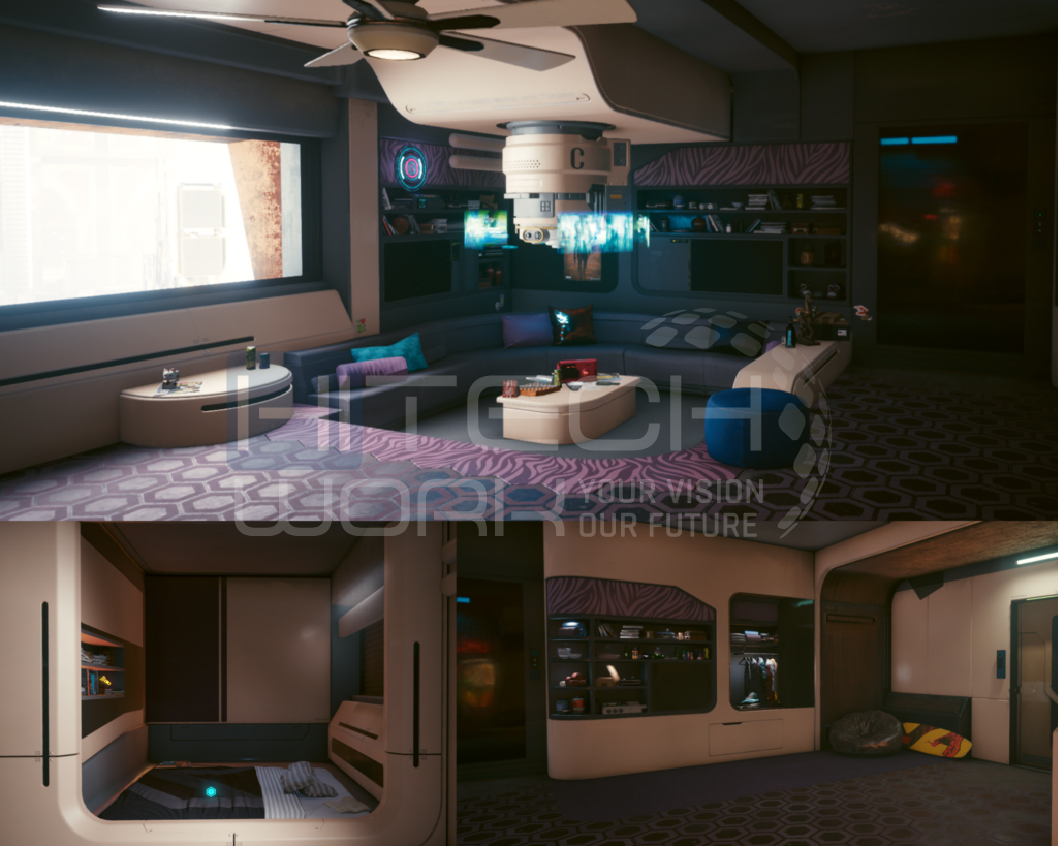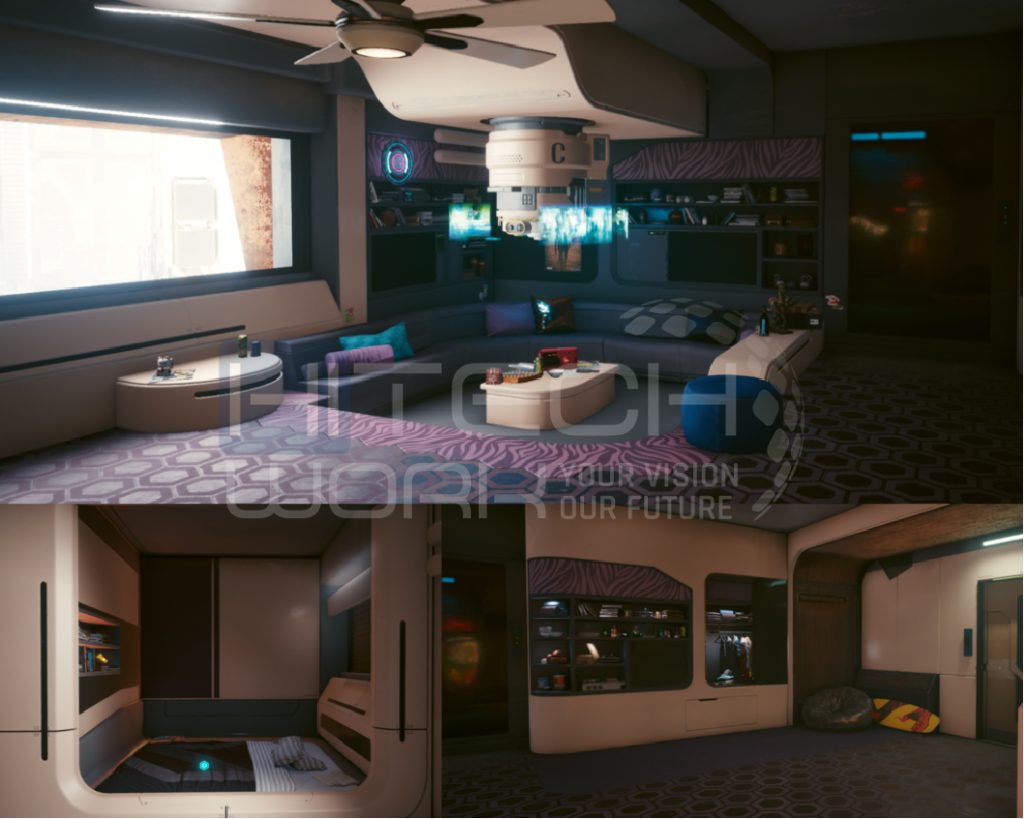 New Apartment Buffs/How To Get Them
Apartment Buffs provides you with stat bonuses to accomplish some activities in the apartment for approximately an hour that further include:
| | | |
| --- | --- | --- |
| Apartment Features: | Effects Of The Features: | Bonus |
| Showering | It will provide you with a refreshed buff for an hour | Health regeneration rate 20% increase. Health regeneration threshold 20% increase |
| Sleeping | This will make you Rested for an hour. | Experience in skills 20% increased. Maximum stamina 25% increased. |
| Brewing Coffee | Energizing Buff will be provided to you for an hour | Stamina regenerates a 30% increase. |
How To Make An Apartment Look Like It Is From Cyberpunk Genre?
If you are wondering what is Cyberpunk interior design? Cyberpunk apartments are an image of a dark and grainy future. Technology has taken over the world, which is a very lonely and threatening time to look up to. Moreover, With the help of these elements, your room will give you a cyberpunk aesthetic theme.
Futuristic technology
Neon lights
Industrial elements
Edgy decor
Dark colors
The futuristic-looking gadgets
exposed pipes
metal surfaces
concrete floors
However, all these things incorporated in your space give an industrial feel with the help of these subtle and eye-catching settings. Each Apartment comes with its own interesting and engaging features, which involve the players in the world of Night City.
FAQs
Editors Recommendation