Want to access a document or some kind of online form? Safari shows a message "Enable pop-ups in settings"? Searching how to disable the pop-up blocker on iPhone, iPad, Chrome, and Mac? It happens when we want to access a PDF file or any other kind of service that a website is offering.
Websites that have their services on pop-ups shouldn't have them there in the first place, considering iPhones and other devices already have the pop-ups blocked in them. But since you already need it, we'll show you how to disable the pop-up blocker on iPhone, iPad, Chrome, and Mac.
How to Disable Pop Up Blocker on iPhone
This is how to disable pop-up blocker on iPhone 6, 7, 8… Follow along with these baby steps.
Open the Settings App.
Scroll down to when the apps start to begin, click on Safari.
You'll see the pop-up option, toggle on the pop-up option
Go back to Safari and reload the page that you were trying to get the pop-ups in.
The pop-up should open in the next window now.
How to Disable Pop Up Blocker in Chrome
Open your chrome page on your iPhone that you want to see pop upon.
Click on three dots on the bottom right of the page.
Click settings from the list.
Select Content Setting from the list.
Toggle on the pop-ups.
How to Disable Pop Up Blocker in Mac from Settings
Get your Safari App open and ready.
Click on the Menubar and select Preferences.
Click on the Websites tab mentioned above with other options.
Scroll down and you'll see the Pop-up Windows.
Toggle on the option and now you should be able to see the pop-ups when going back.
How to Disable Pop Up Blocker in Mac for Specific Window
If you want to see pop-ups for a specific website only. There's a different approach for that and rather an easy one. Just a few clicks and you'll be able to see pop-ups in Safari. Here's the solution.
Go on the tab that you want to have pop-ups of.
Click the address bar of the tab.
Options will appear before you, click on Settings for This Website.
Scroll down and you'll see the option to Allow Pop-ups Window.
Toggle it on and you're all set.
Reload the page and now you'll have the pop-ups.
Why is a Pop-Up Blocker Enabled By Default?
There's a reason why the pop-ups are disabled by default on our phones and especially iPhone and Apple devices. Some websites carry threats with them and have viruses, malware, and adware in them that they deposit on your device.
By default, Apple devices like iPhone, iPad, iMacs, and iPods have them blocked for security. If you are sure and confident about the website and the content that they are requesting permission to show pop-ups for. Only then you should enable pop-ups for that website. If you think the website is on an official website of some authenticity and is suspicious, do not enable pop-ups.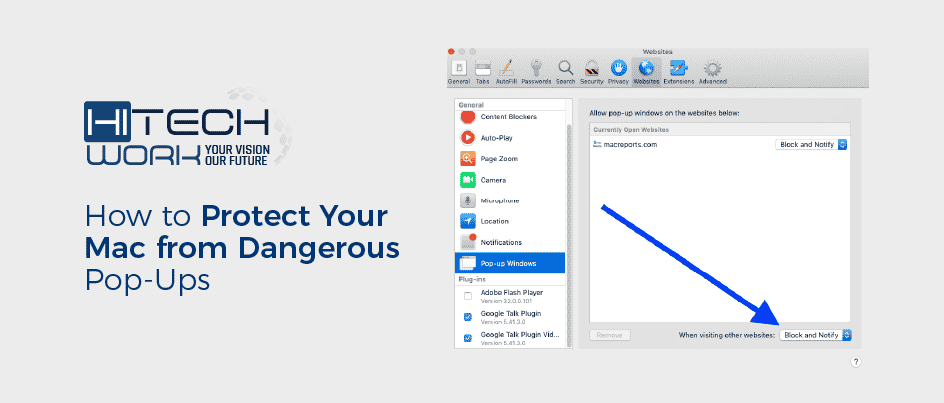 How to Protect Your Mac from Dangerous Pop-Ups
By default, macOS already has the security measures to protect you from any kind of virus or malware. The pop-ups usually lead to such suspicious activities. Keep the pop-ups disabled to ensure security and even if you trust the website and use the pop-up window, disable pop-ups after you are done using them. By taking security measures you can keep your Mac laptop or computer safe.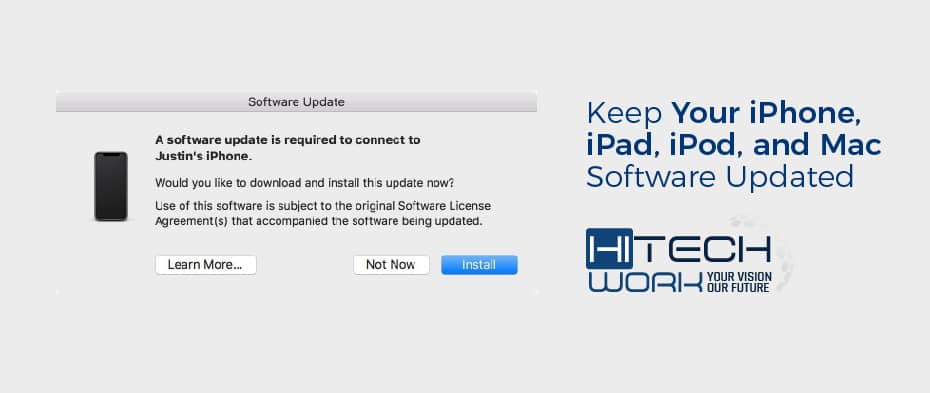 Keep Your iPhone, iPad, iPod, and Mac Software Updated
Each software update has an advantage with it and not pointing out any flashy features but security measures. The security with each update is increased so the software security by now should be enough to have you well secured.
macOS already has an antivirus in it by default. If you still see ads on your Mac then there's a chance that you have accidentally downloaded adware on your device. All you need to do now to remove it is to simply check for an update on your system. If there's an update waiting for you, update your device and wait for the default antivirus to remove it. Restart your Mac and now you should be good to go.
Conclusion
All iPhones and every Apple device have the pop-ups disabled. If a site is requesting pop-ups, then here's what to check before you rush to search how to disable pop-ups blocker on iPhone.
Is the site an official website of some authoritative entity?
Do you know what you are opting in for?
Are you on the official page? At the time of the pop-up request.
Do you know what will you be downloading?
Do you have the latest update on your device? If not, update first.
After you know that you trust this website and you know what you are downloading, simply follow the steps to disable pop-up blocker of your device and in simple steps, you'll have your results.
Can't Silence Calls on iPhone?
Hold on-hold on, speaking for myself it is kind of irritating when I miss calls on my iPhone and this one time when something from the settings went off and I couldn't figure out what. Well glad I found help and the issue resolved. Learn how to not miss a call ever!
Invert Color on iPhone? Dark Mode? Where?
Did you know there is a Dark Mode in iPhone? I was stunned to find that out. Well, the Smart invert and Dark mode are one of the best features in iPhone 6, 7, 8… Check it Out!