Everybody wants to know how to make Instagram Threads as it creates hype in everybody's mind. Threads app rocked the internet when it was launched in early July 2023, which is the rivalry between Mark Zuckerberg and Elon Musk. Meta introduced Threads as an alternative to Twitter (recently renamed X).
However, Threads app is a new text-based conversion app that allows users to socialize all over the world. The app provides a fresh, exciting platform to engage with the audience and express your thoughts.
Recommended: Instagram's Threads to Add DM Chat Soon: Confirms Adam Mosseri
Creating an Instagram Thread is easy, and maybe you can create a viral Thread. To make a Thread, you have to create your Threads account. Below, all the instructions are mentioned on how to create Threads, how to interact on the Thread, and creative ideas for your Threads.
Steps to Create An Instagram Threads Account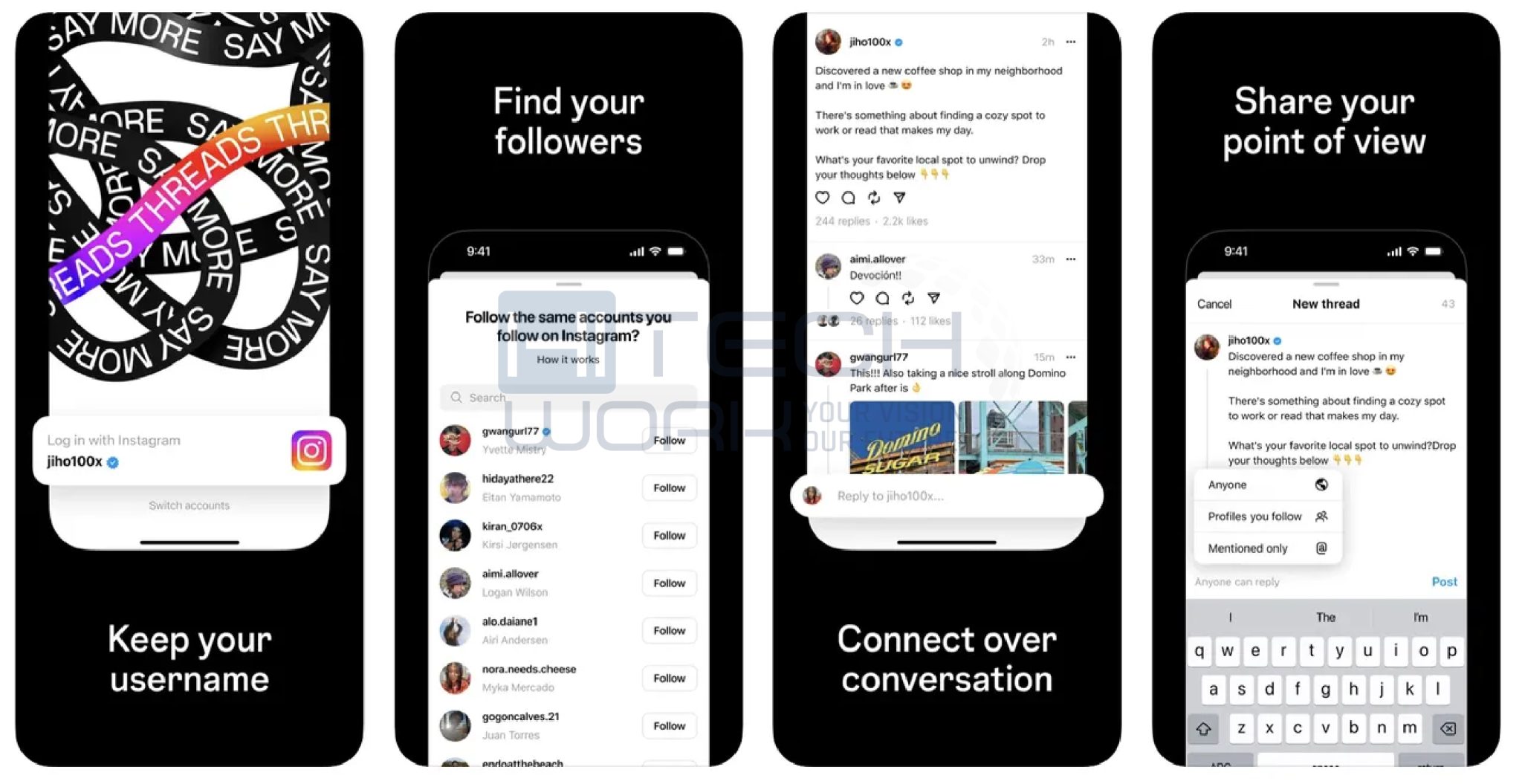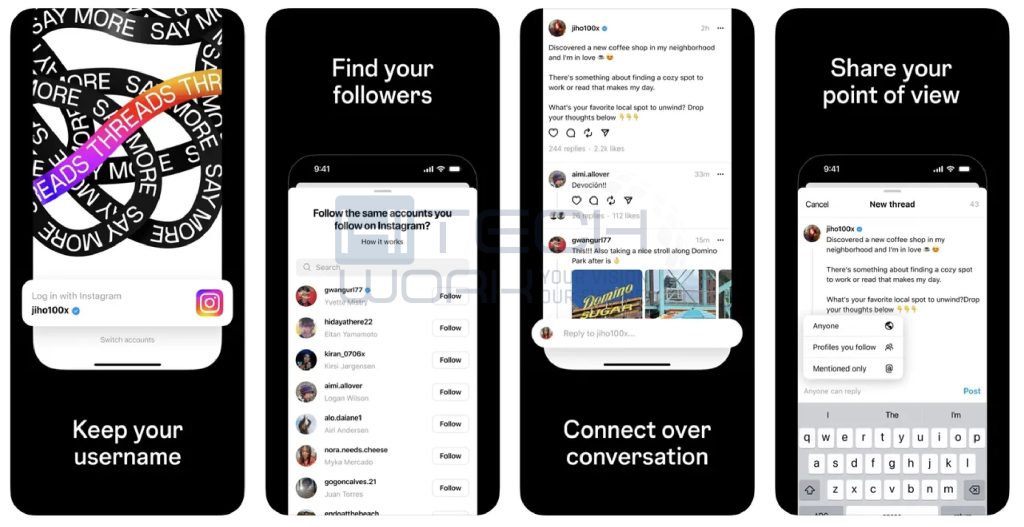 How To Make Instagram Threads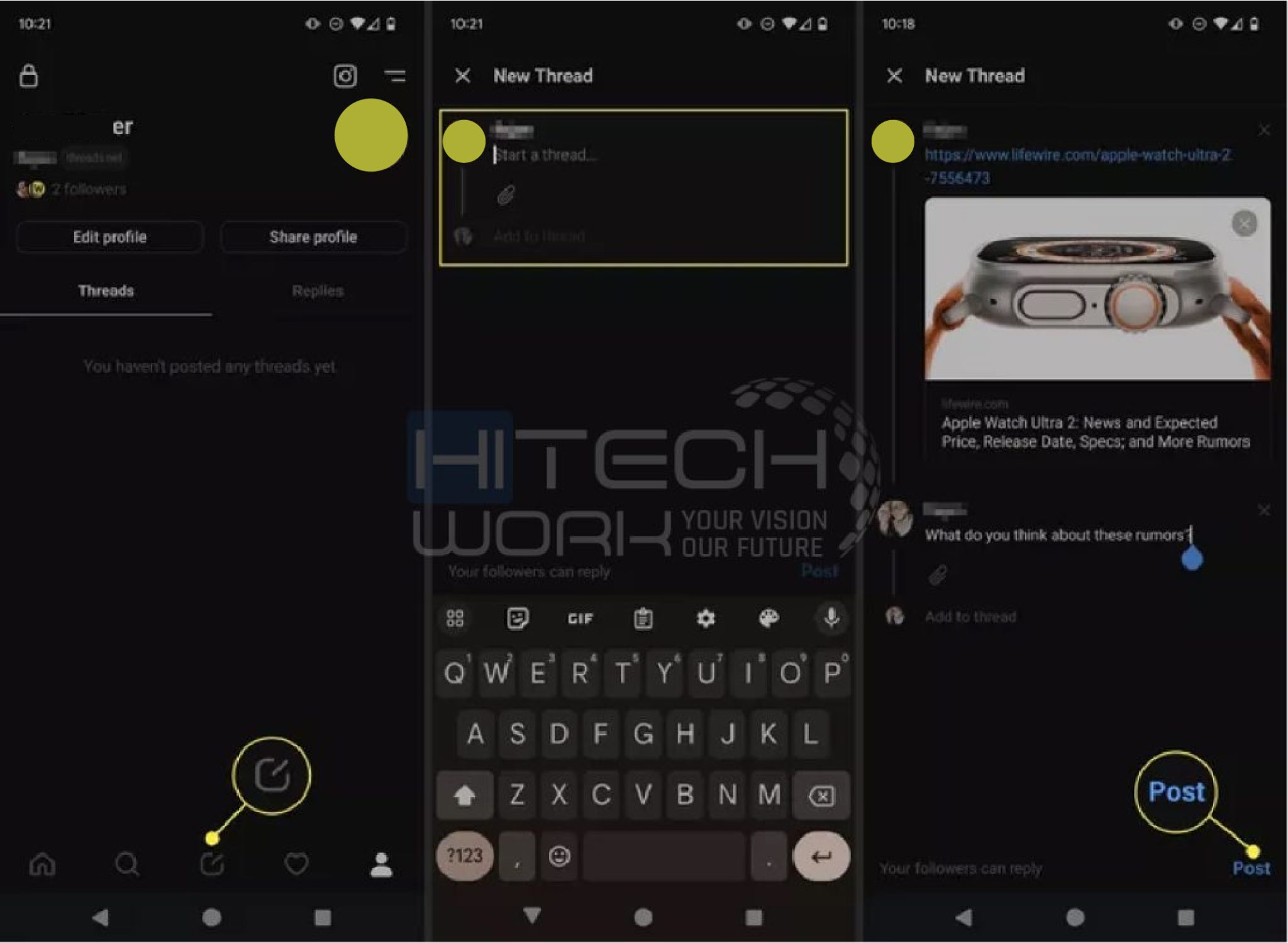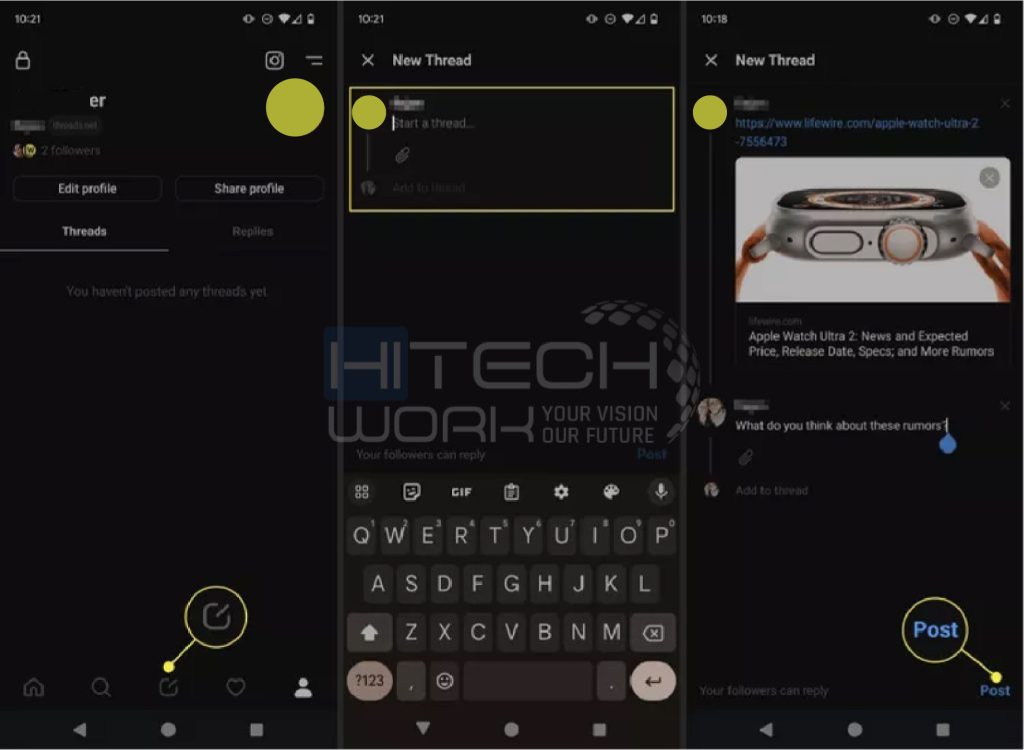 In your Threads post, you can include text up to 500 characters, links, and media files. Here is how to make a new Thread:
Click the new Thread button from the menu.
Type what you want to post in the box, or paste a link to select photos or videos.
Click the post button to create the Thread.
How To Interact With Threads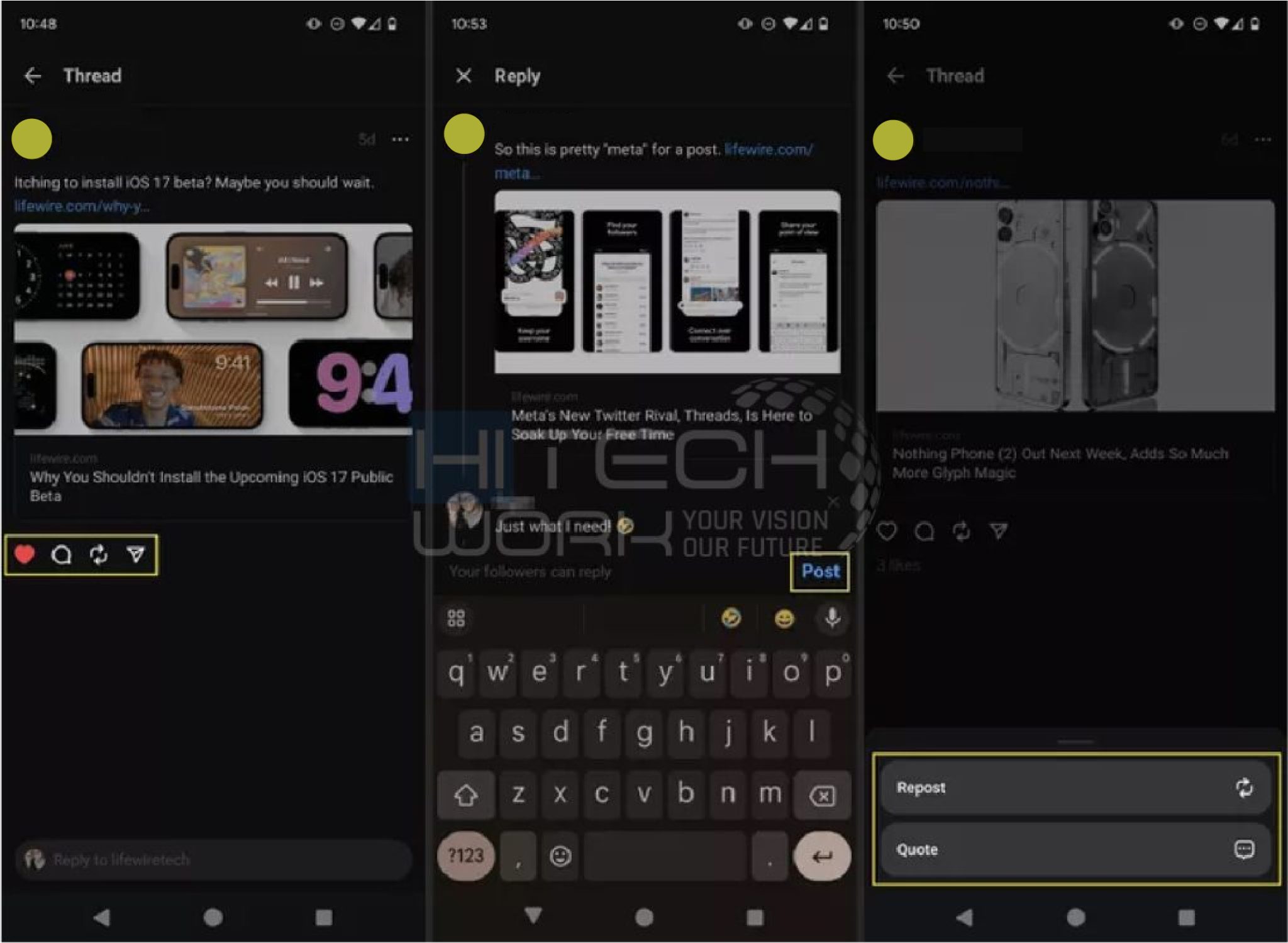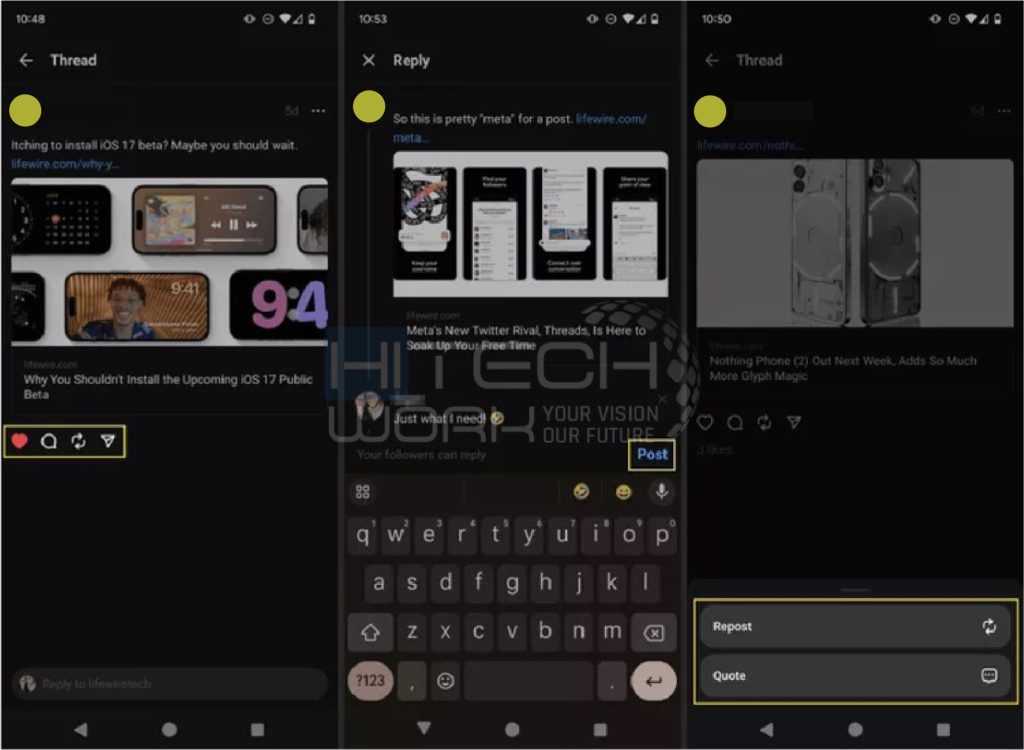 Threads let users engage by liking, replying, and commenting on their posts. Instagram Threads have these four options for reacting on a Thread:
The Heart icon will be like the Thread.
The speech bubble icon is for reply to the Thread.
The reverse button lets you add the quote or repost the Thread.
The send button opens the next menu with many options. Add it to your story, share the Threads to your feed, copy the Threads link, or share a link to the post through a different app.
10+ Creative Ideas For Instagram Threads
Education: You can post thread information about new courses, books, and apps that users find knowledge.
How-to Guide: You can make a thread on how-to topics like how to make pancakes and how to travel easily and cheaply.
Behind the Scenes: People love to watch behind-the-scenes of their favorite movies, dramas, or any video.
Thread Series: Creating a full series on any topic can make users more interested in your content.
Live Updates: You can cover events and share their live updates through your Threads.
Glimpse of Blogs: Are you a blogger and want more audience on your channel? You can post your blog highlights on threads.
Engaging Challenges: You can grab follower's interest through challenges. So, challenge yourself or create a challenge for your audience.
Personal Reflections: If you like to share your things on the internet, that's ideal for you. You can create a Thread of your life updates, like daily routine, relationships, achievements, photos, etc.
Reviews and Recommendations: Write an honest review about products, services, and recommended things and services that help the audience.
Trending Topics: Make a thread on trending topics, like the FIFA World Cup or current events.
Memes and Humor: You can post jokes and memes on a Thread.
Photography: If you are a professional photographer or you love to click photographs for fun, this idea is just for you. You can make a thread with your photographs.
Infographics: An infographic is very useful for grabbing user interest. You can make an infographic about various topics to convey your message through that.
Travel Guide: If you love to explore new places, post your good or bad experiences on Threads.
Conclusion
On Instagram Threads, you can post threads, follow someone you like, or reply to their Threads. Threads and replies can include short text, links, photos, and videos and make it of your preference. People can follow you or see your threads and replies on your threads, too.
FAQs
Editors Recommendations