On iPhone, there's the easiest way to get much information at a glance without even opening the apps. It can show how to perform a function or access information like widgets. The Calendar is one of the most important and helpful widgets to keep track of your day–to–day schedules and events. Similarly, if you're looking for a method to teach you how to put a calendar on home screen iPhone, you're in the right position. This blog may assist you in keeping your life more organized while showcasing events with the date and day details through the calendar widget on the home screen.
Easy Way to Add Calendar on Home Screen iPhone
Adding calendar widgets to your iPhone home screen is easy because you don't need any installation or internet connection. So if you want to keep your Calendar closer to your hand, add it to your phone's home screen. To get started, go through the instructions described below.
First, you must long press anywhere on your home screen to enable the jiggle mode on the iPhone.
Find the Plus icon at the top-left corner, or its location depends on the model of the iPhone you are using.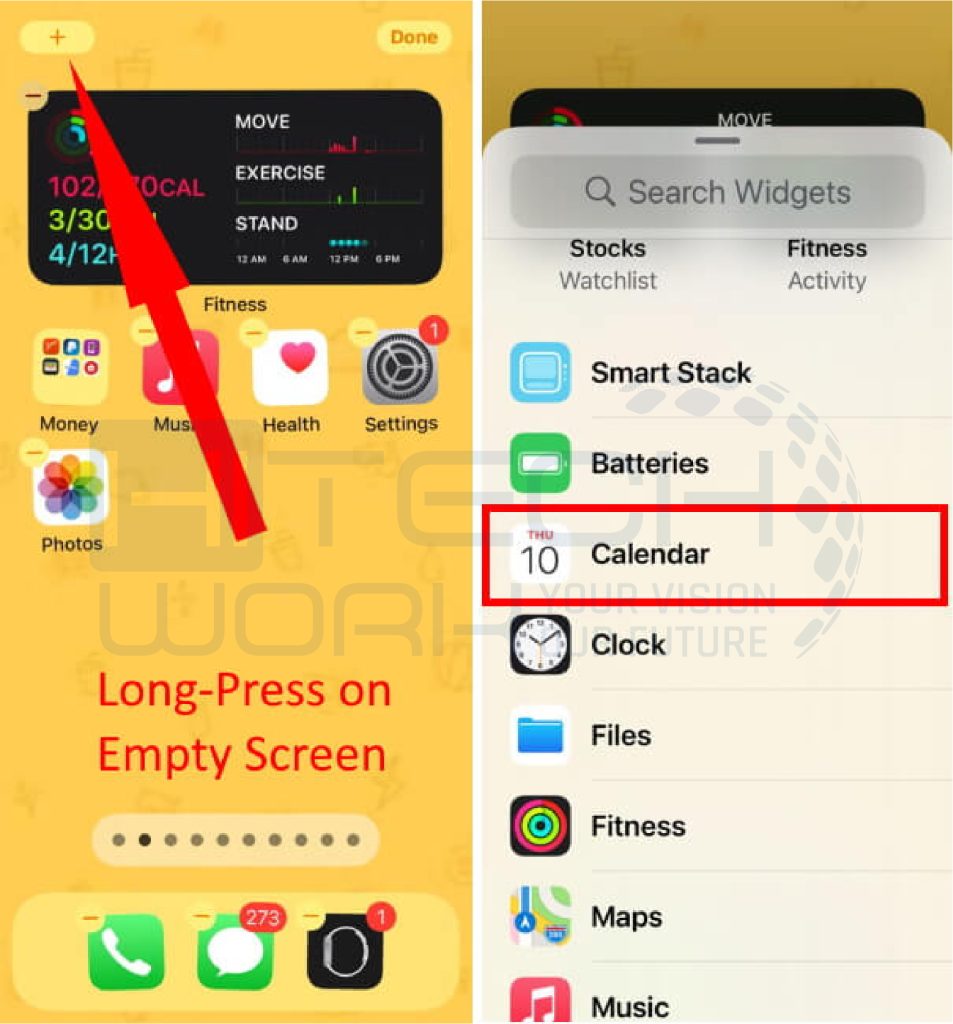 Scroll down to see the Calendar Widget or search directly for the calendar widget.
Tap on the Calendar option.
Swipe from right to left to check the calendar widget that fits your taste.
Now tap Add Widget and replace it on your iPhone home screen.
Finally, hit the Done button.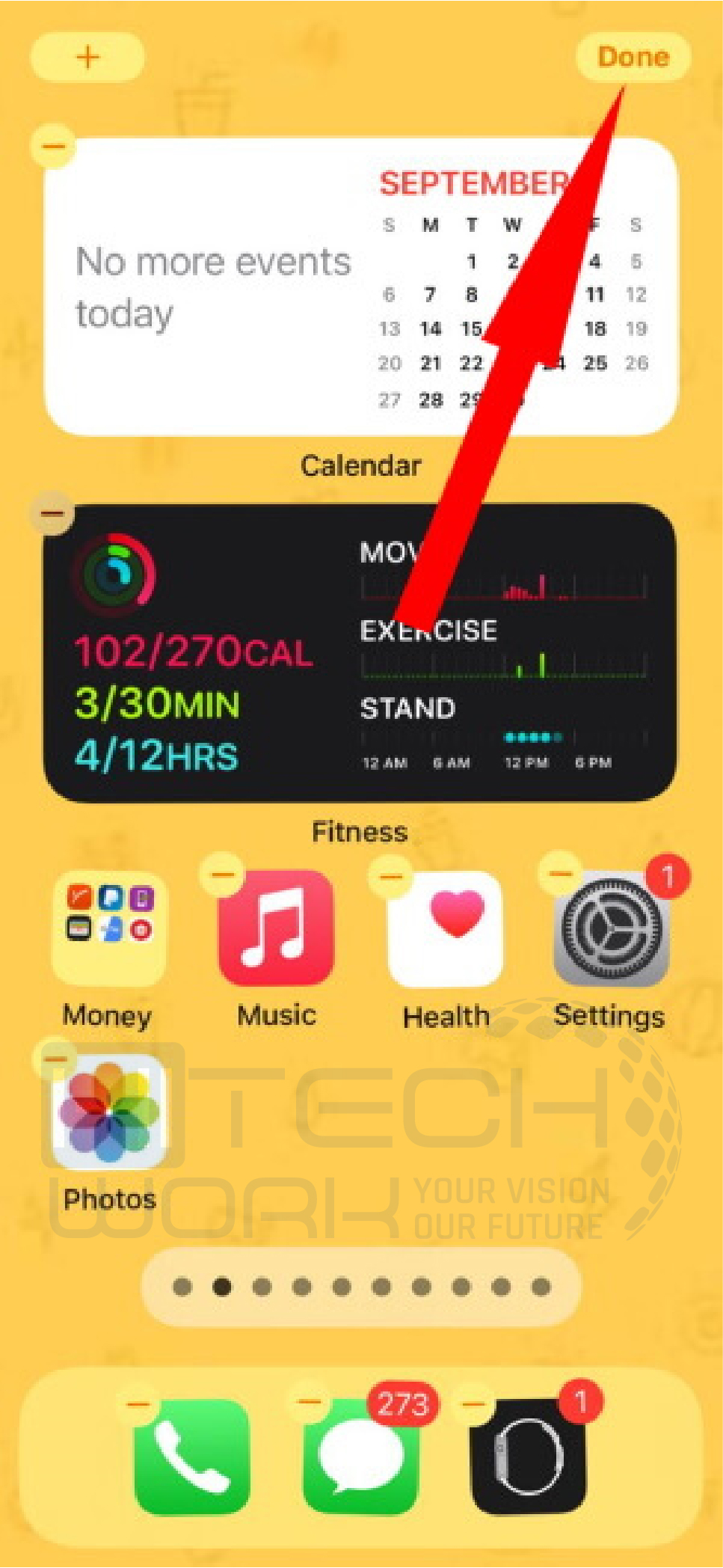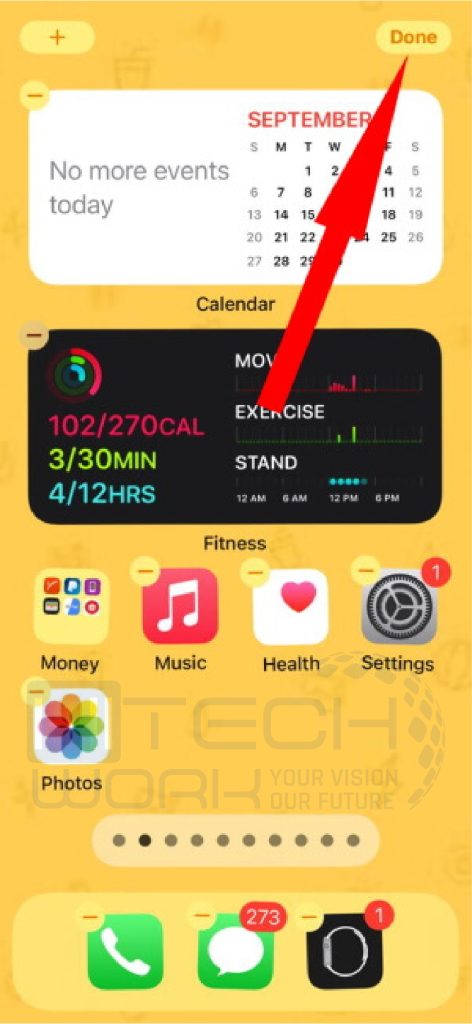 Your Calendar has now been displayed on the iPhone lock screen.
Way to Remove Calendars Widgets from iPhone Home Screen
If you see the calendar widget does not look on the home screen or want to switch to another widget shape, follow the steps to remove the calendar widget from the iPhone home screen.
Touch and keep holding the calendar widget until the options appear.
Here, you should select the Remove widget. You'll see the calendar widget will be removed from your home screen.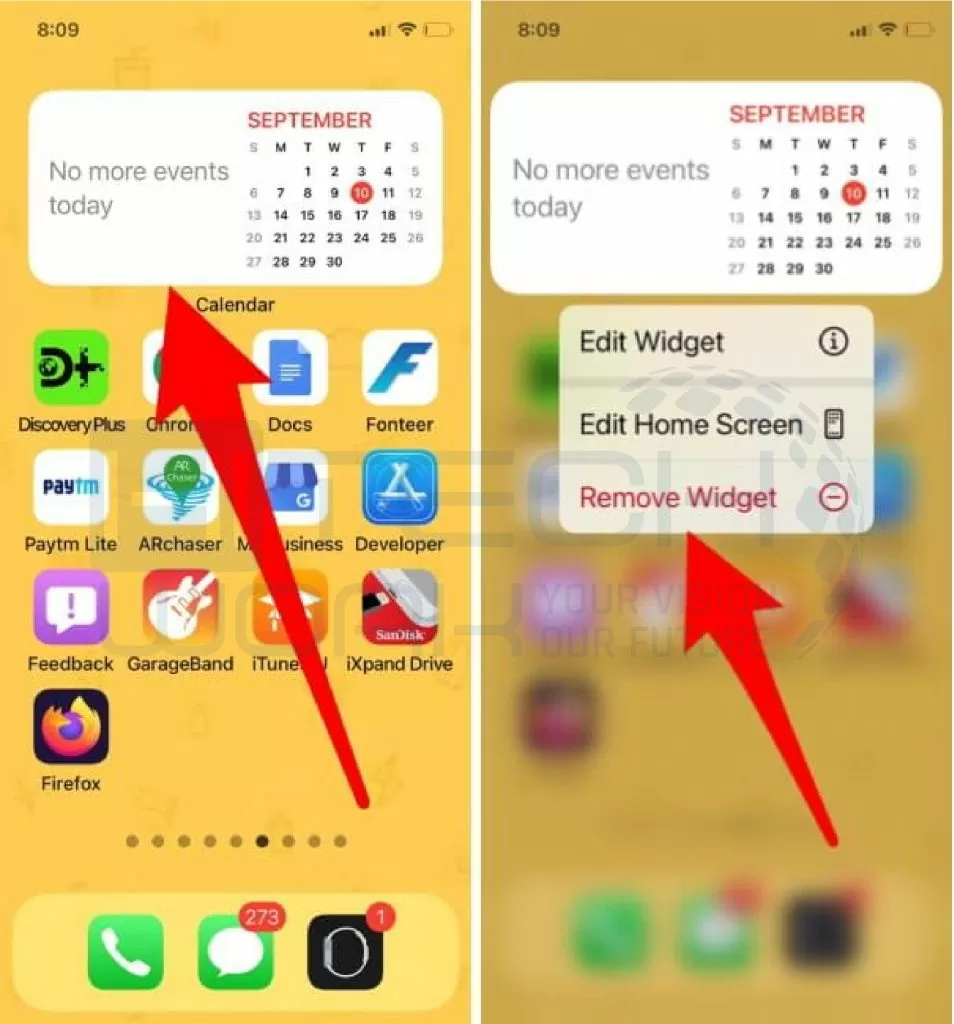 Conclusion
Hopefully, this easy-to-understand guide will be valuable for moving the Calendar to a different location on your home screen. It is as simple as using it before. You have to follow a few instructions, and then you'll successfully put the calendar widget on the home screen iPhone.