YouTube most widely used video streaming app, provides content based on consumers' interests. However, not every creator on YouTube produces quality content. Therefore, YouTube has introduced strict community guidelines that every YouTuber must follow. On the YouTube app, you can watch tutorials to learn some basics and funny videos and even get the latest news. In case you find any channel portraying unethical content, bullying, harassment, and other harmful acts. So being a user, you can help YouTube to remove inappropriate content by reporting it. And if you don't know how to Report YouTube Channel keeps reading this article.
Before reporting the Channel you dislike, consider YouTube's content guidelines. Also, you may checkout How to Avoid Copyright on Youtube.
Nudity and sexual content
Hate speech and harassment:
Violent or graphic content
Harmful or dangerous content:
Copyright infringement
Misinformation and harmful information
Spam, scams, and misleading content
Once you observe any channel promoting content related to the above guidelines, you must report it and help YouTube remain a safe platform for all users.
How to Report YouTube Channels on Computers
Here are the steps to report a channel that creates content beyond YouTube's Limitations. Although the steps you can apply on Windows, Mac, and Linux computers.
Open the web browser on your computer and visit the youtube.com.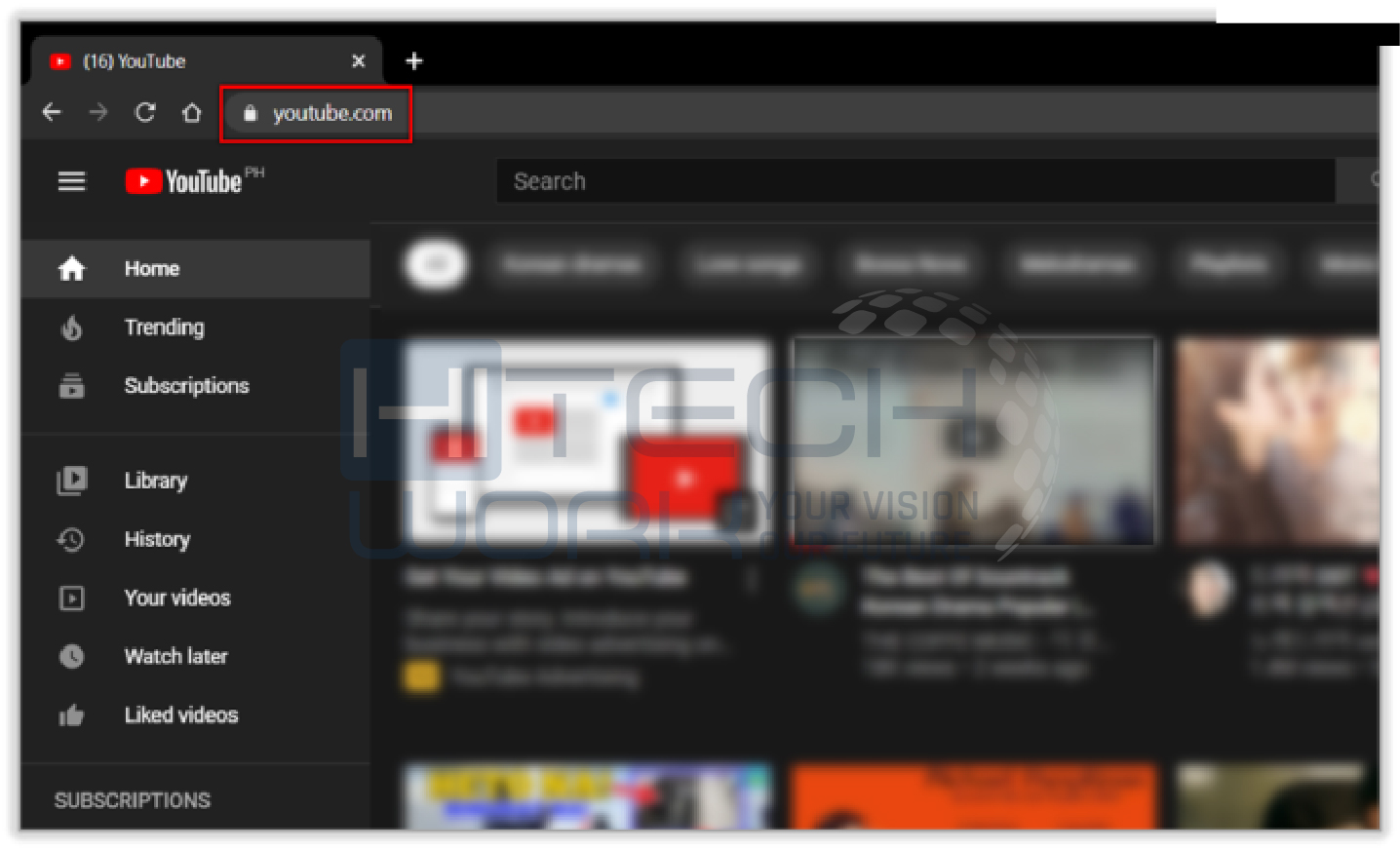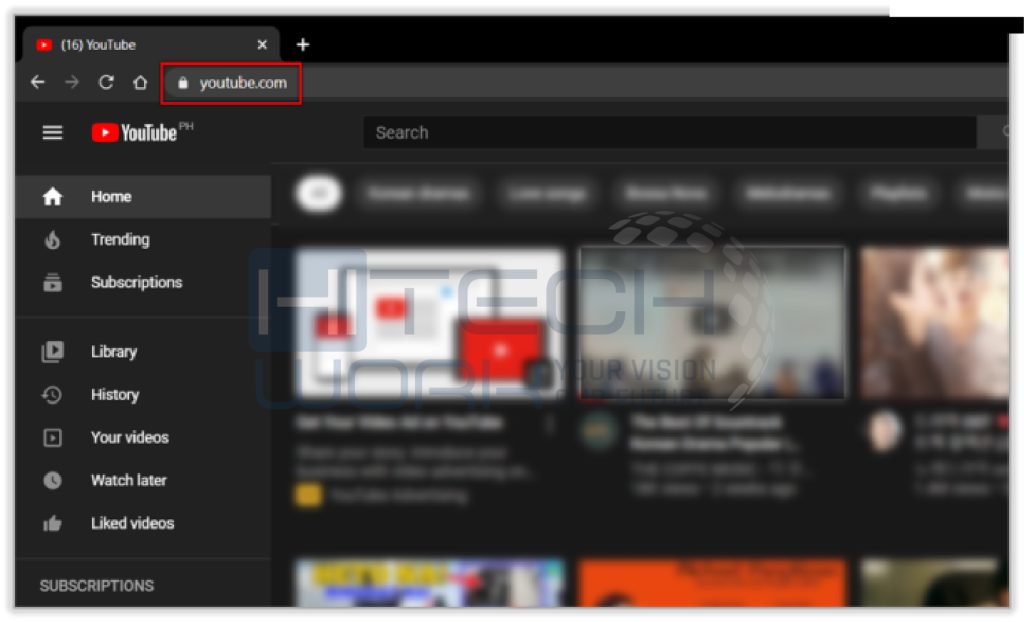 Make sure you have signed into your account.
Search for the Channel you want to report to YouTube.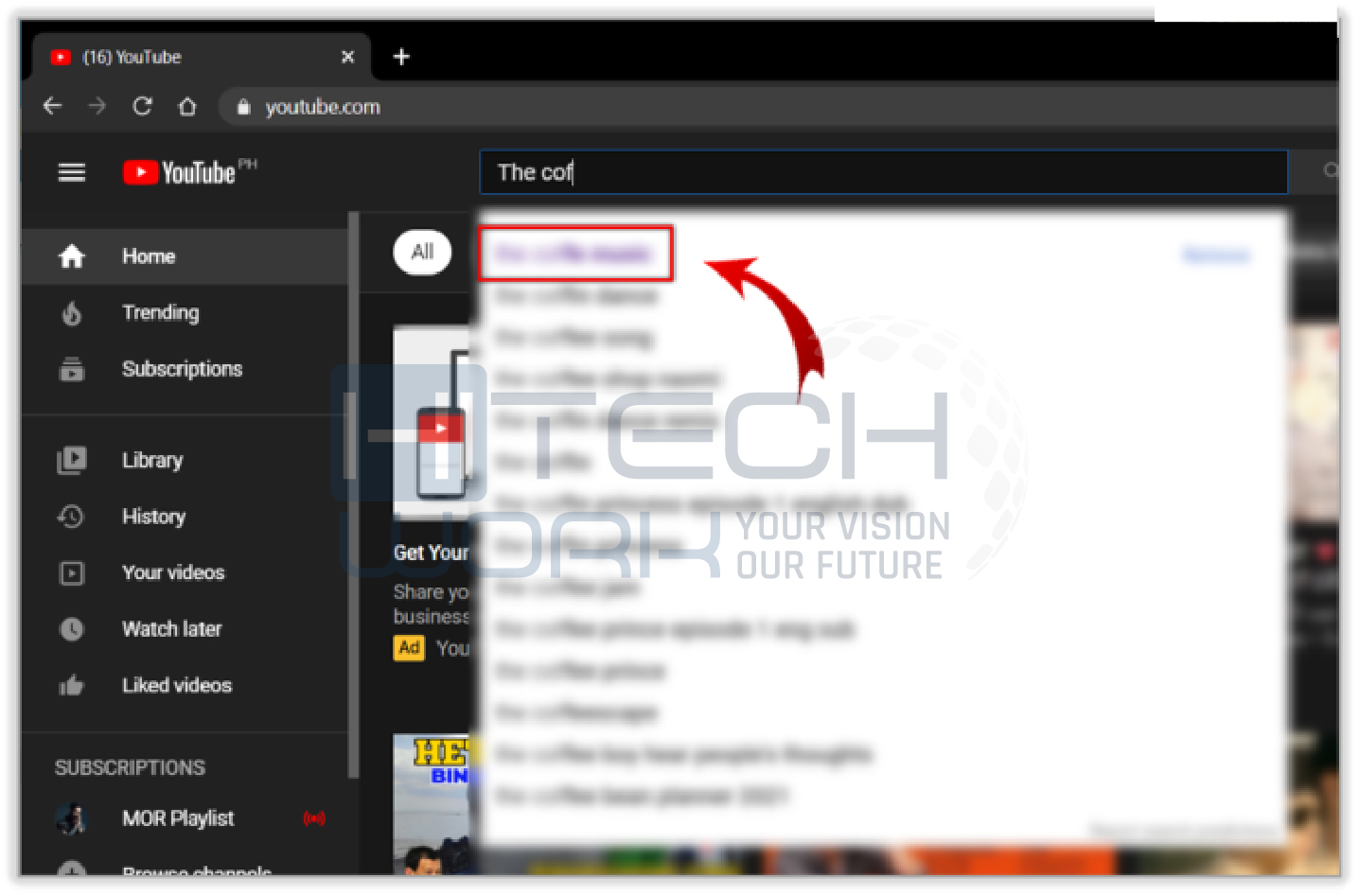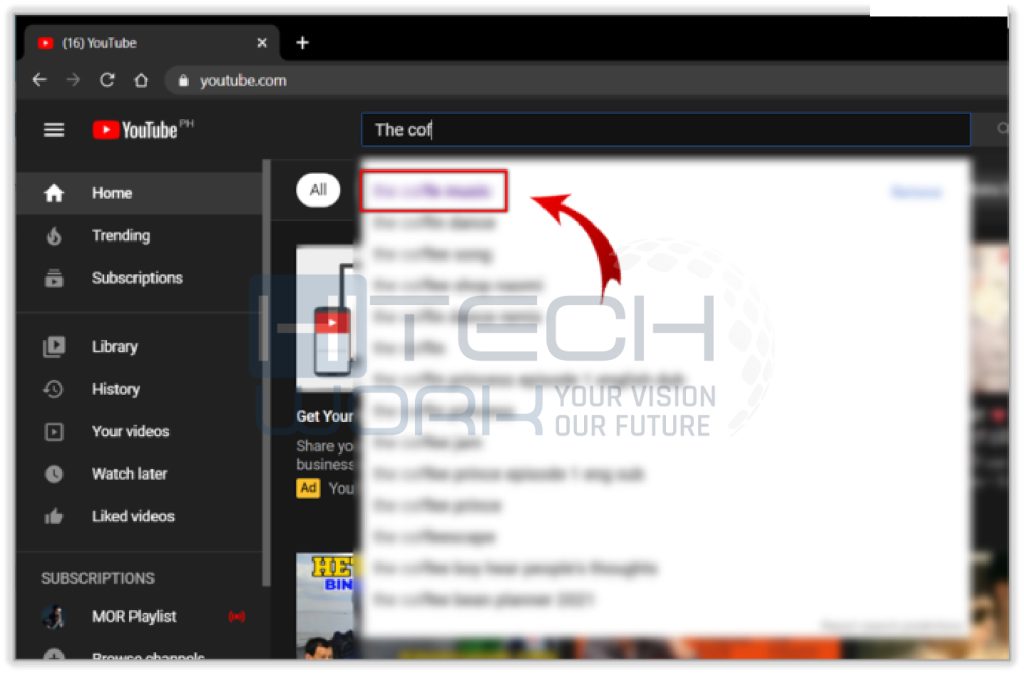 Once you find that Channel in the search results, click on it. You can also click on the channel name below one of its videos.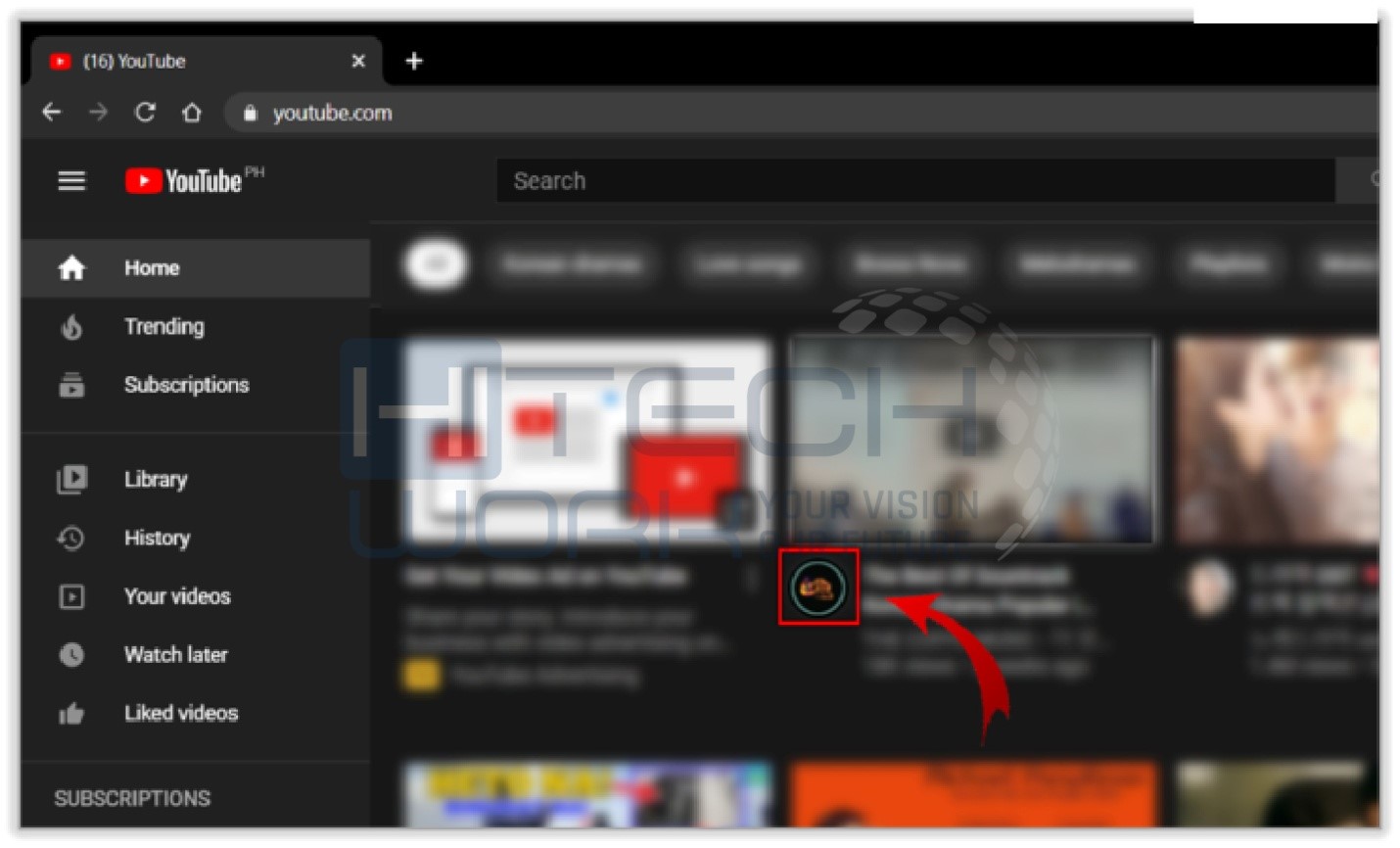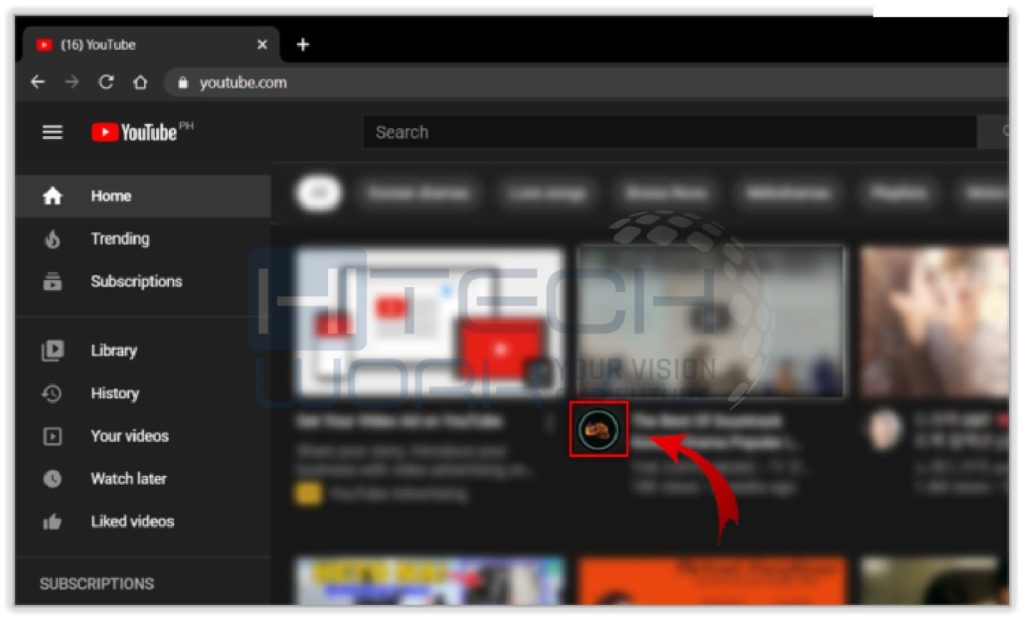 Click on the 'About' option in the main channel head.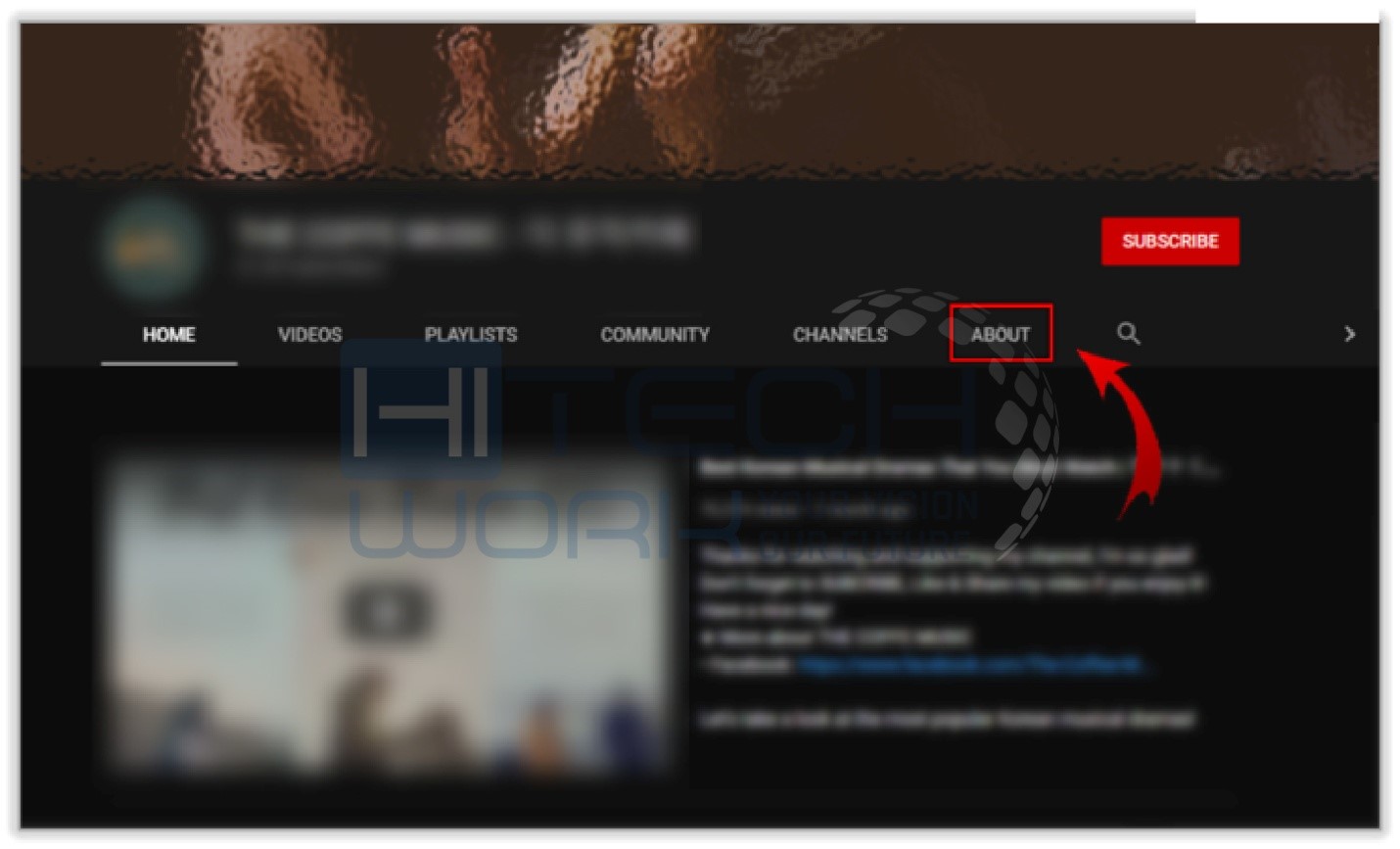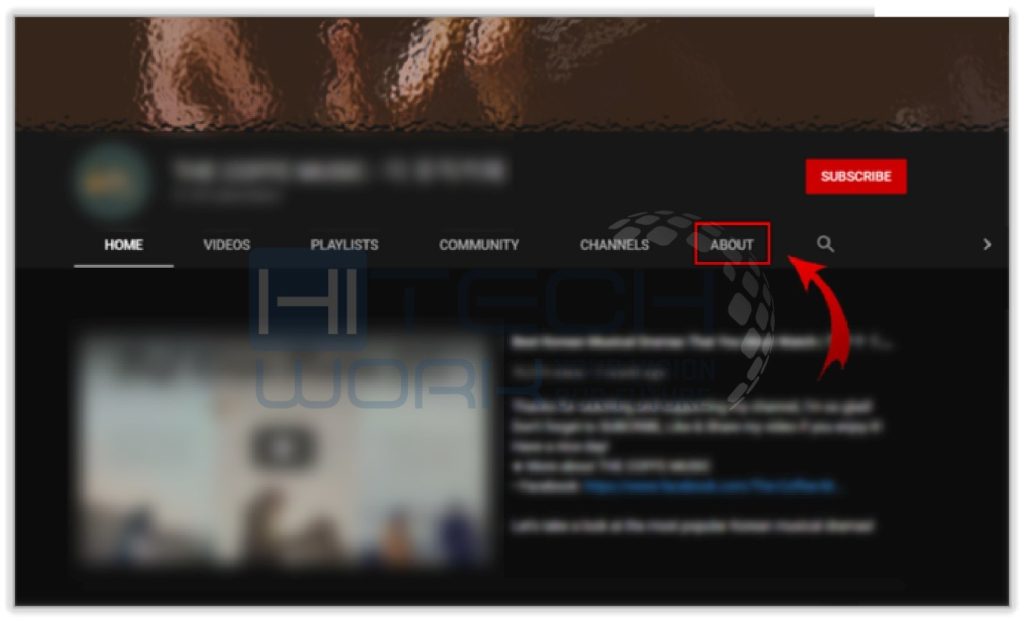 Click the grey "Report" icon. Looks like a flag. It is available below the channel stats.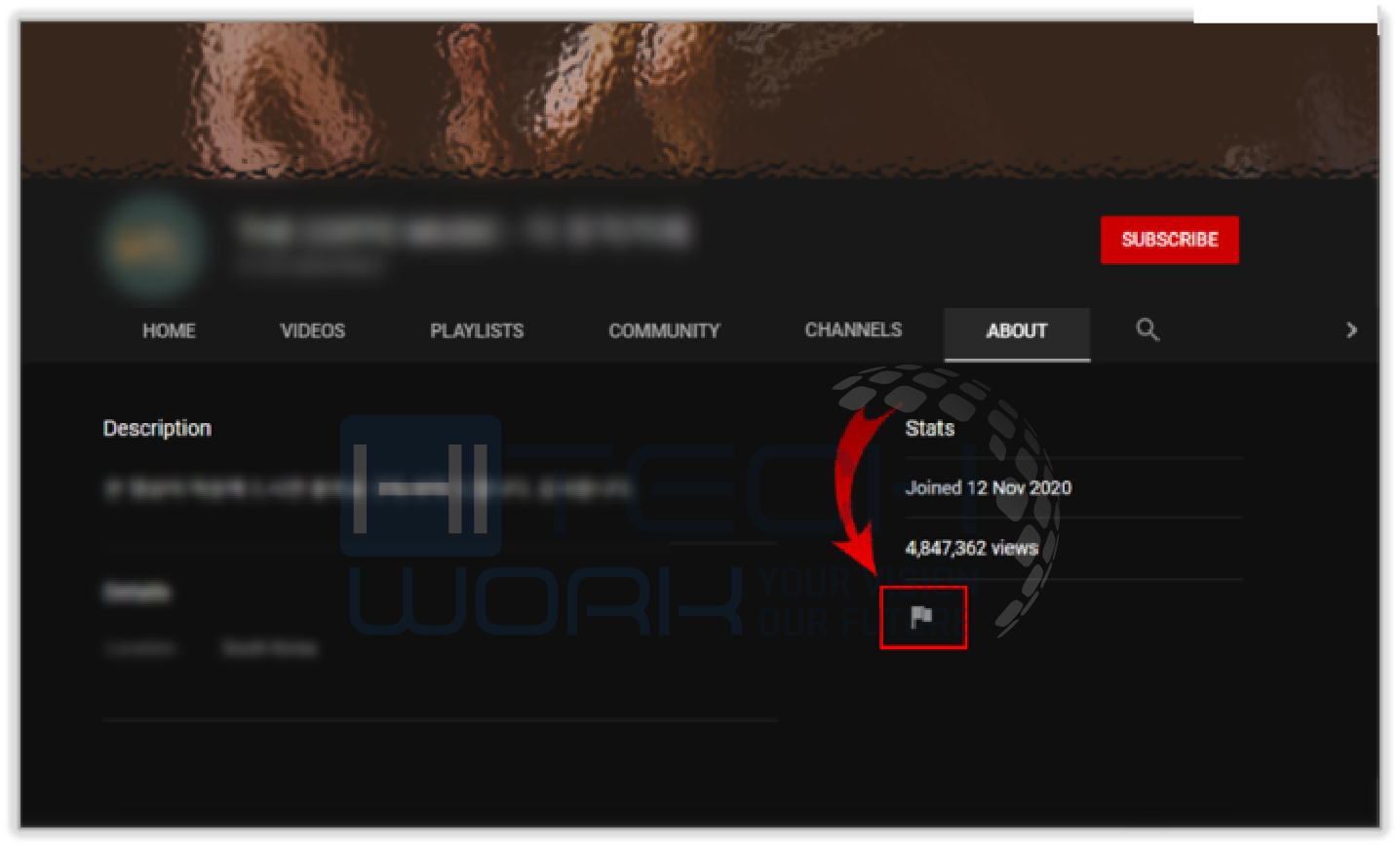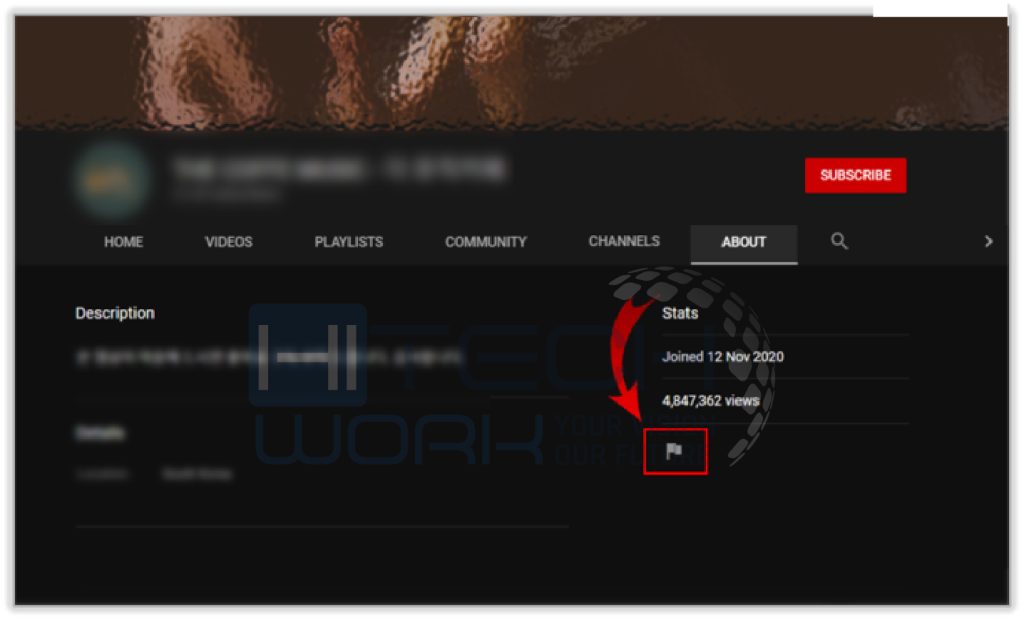 When the menu drops, click the "Report user" option at the bottom.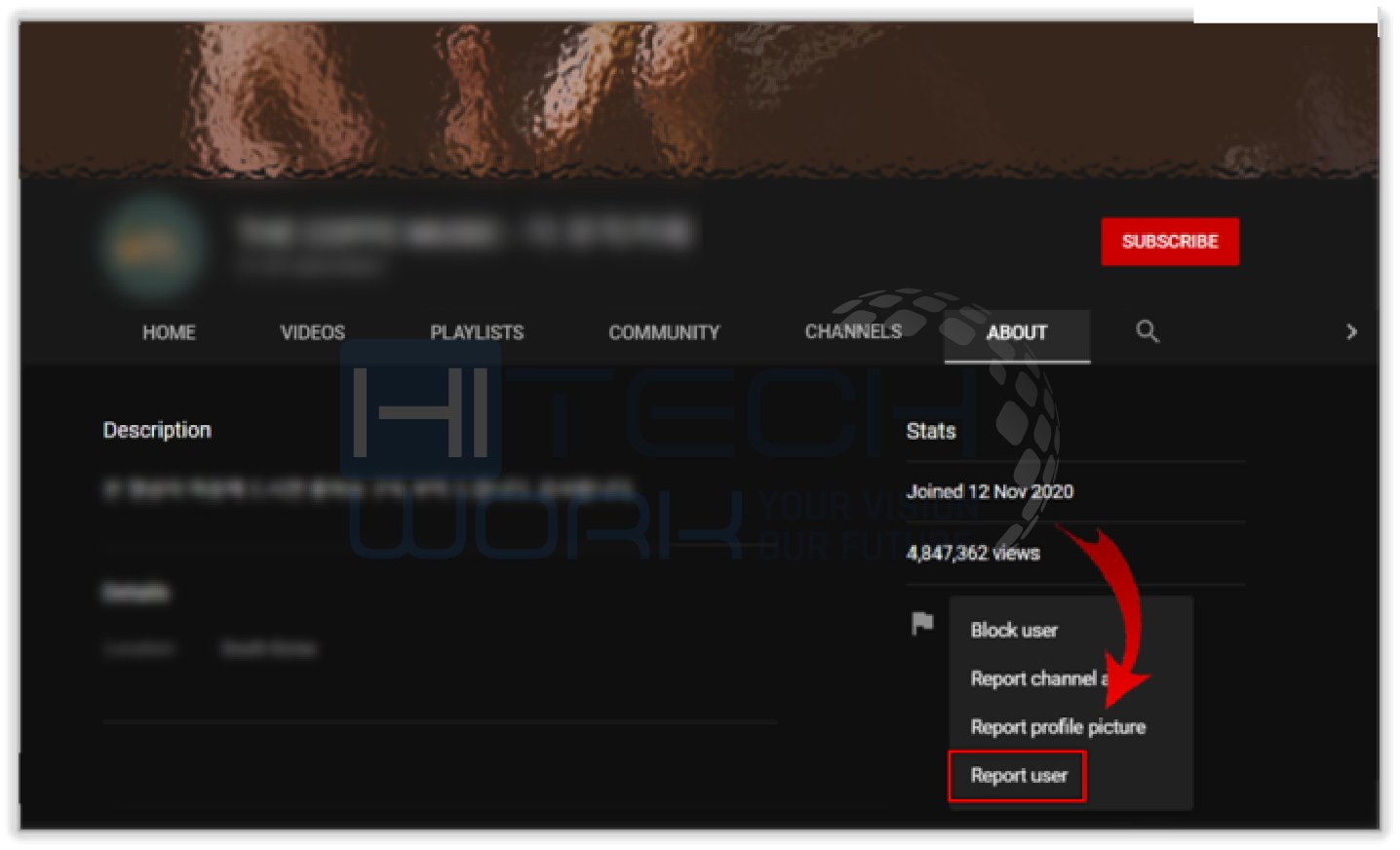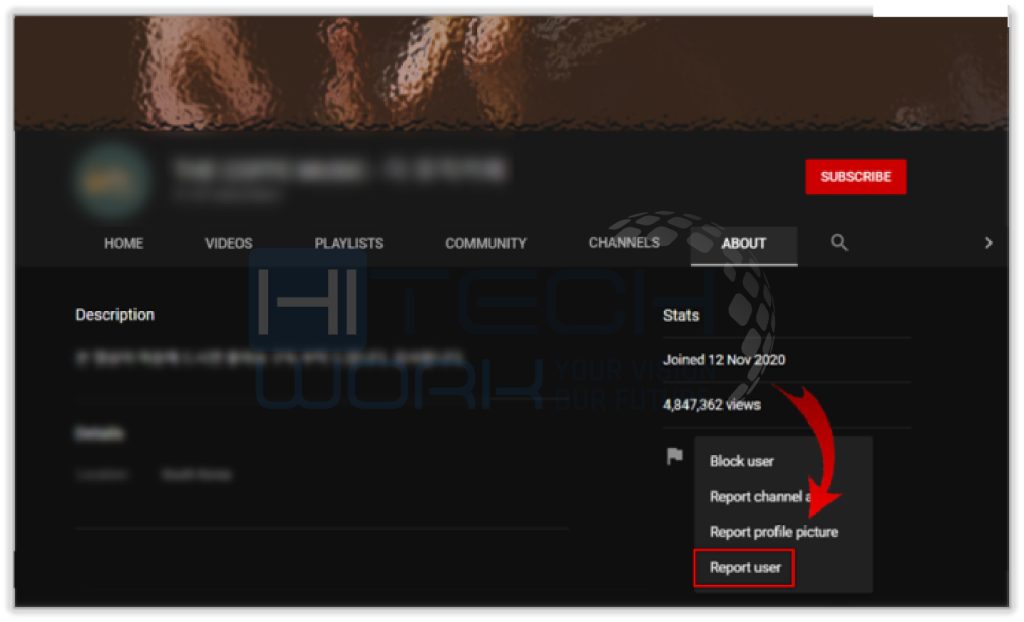 Select why you're reporting that Channel from the "Report user" window.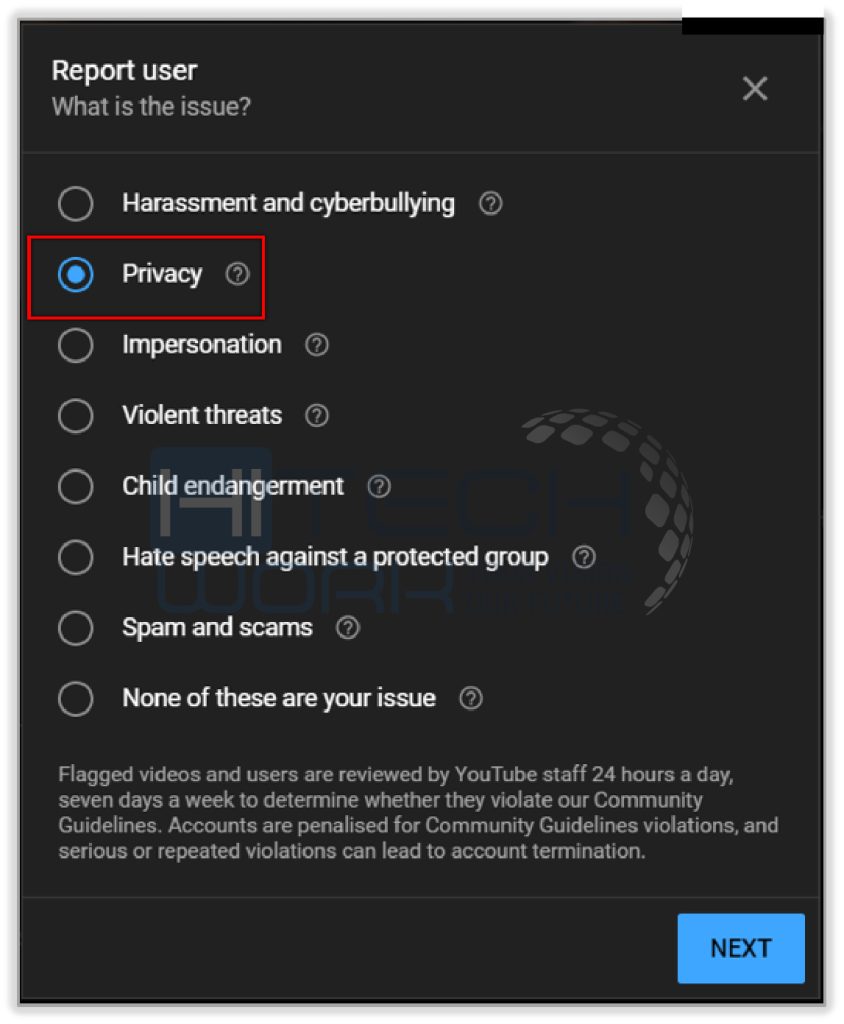 Click on the "Next" button.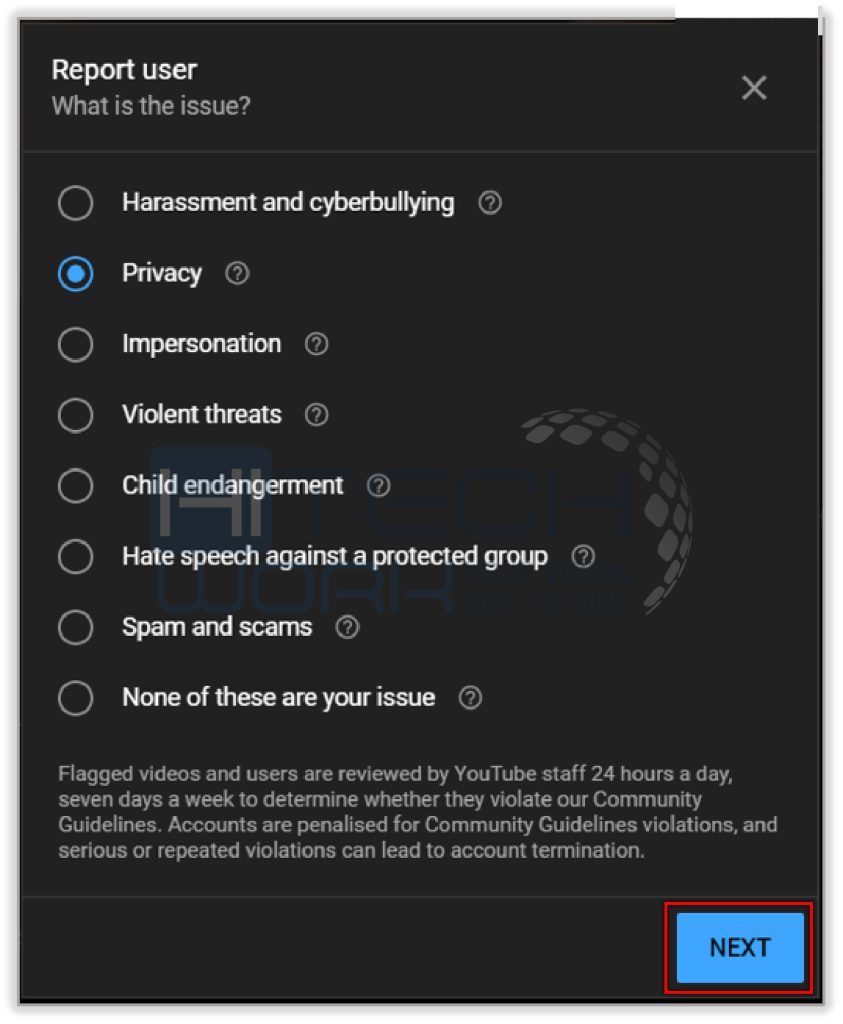 You might receive a form to add more details on a reportable offense. Fill out the form.
When you've done all queries, click the "Submit" button.
Once your report is submitted, a YouTube staff member will scrutinize and thoroughly review the Channel. If the violations are serious, or if that specific channel owner has made identical fake engagements in the past, they might lose the Channel.
Reporting a YouTube Channel on the Mobile App
People nowadays prefer to stream video content on their smartphones, so they use YouTube on mobile, which is as easy to report a Channel on YouTube's App.
Open the YouTube app and ensure that you're logged in.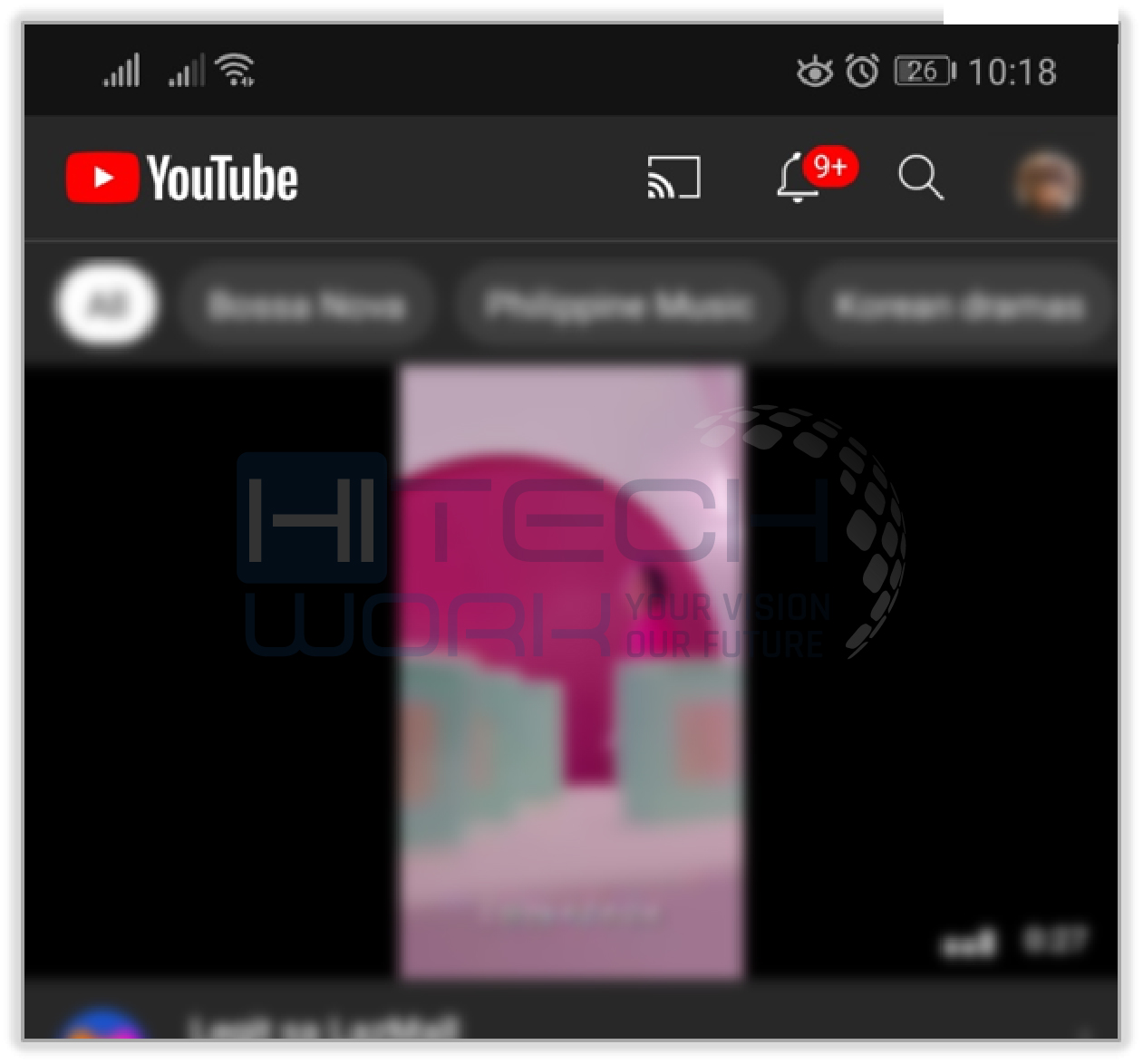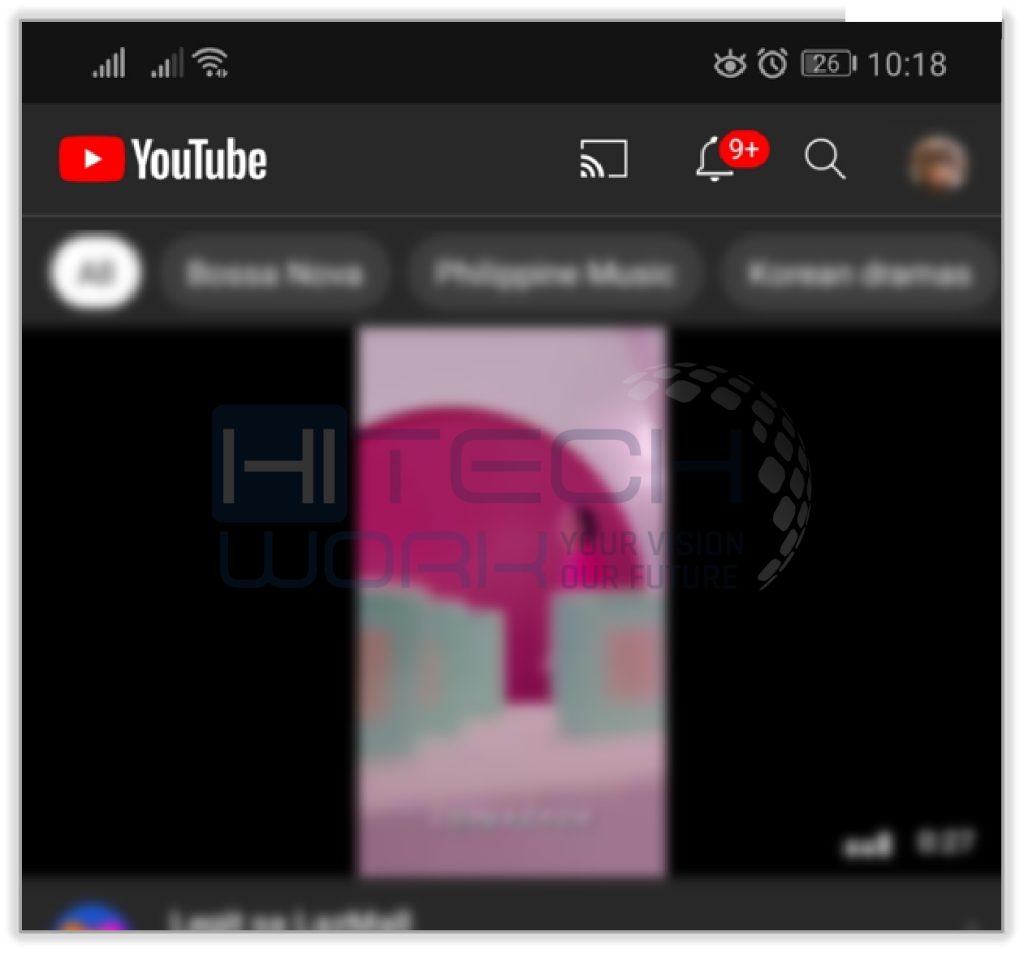 Navigate to the Channel you wish to report.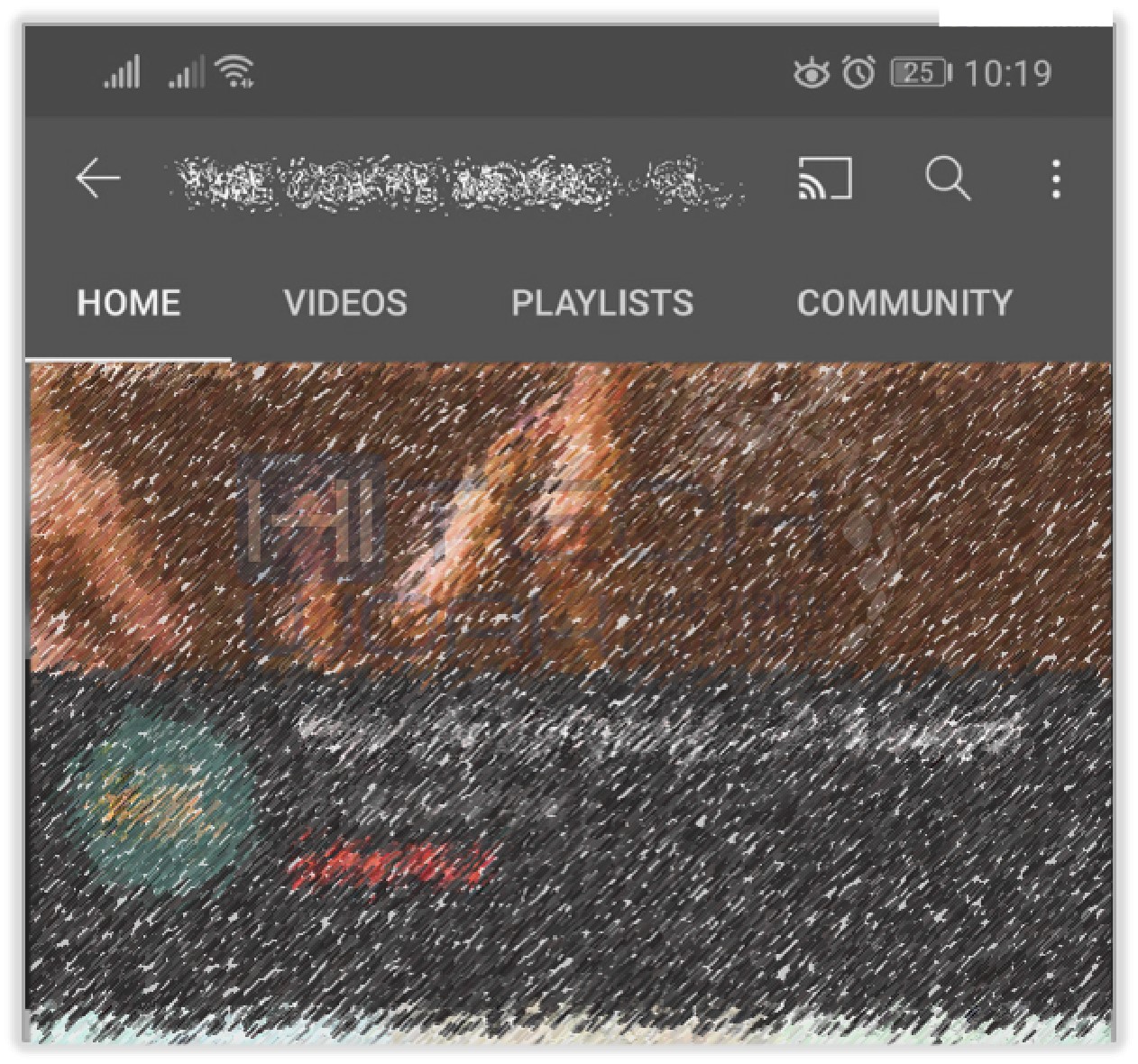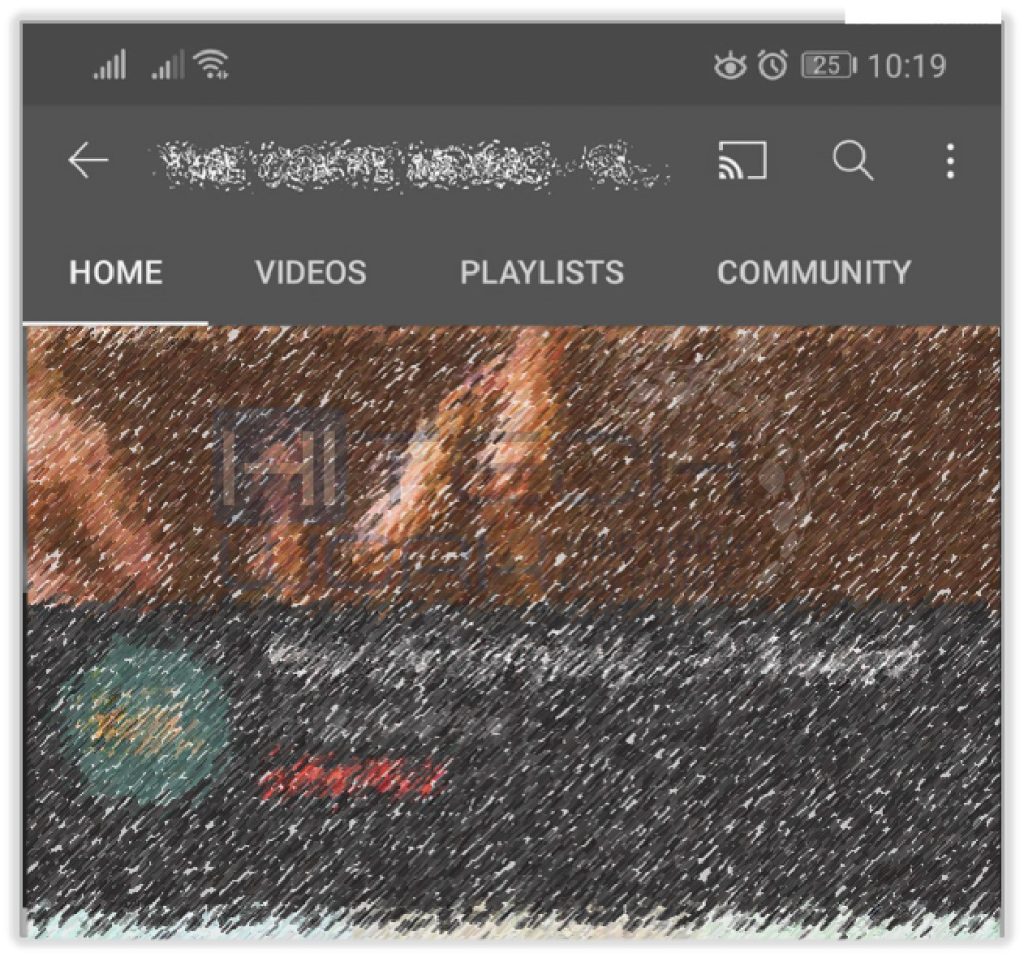 Tap on the three dots from the upper right-hand corner.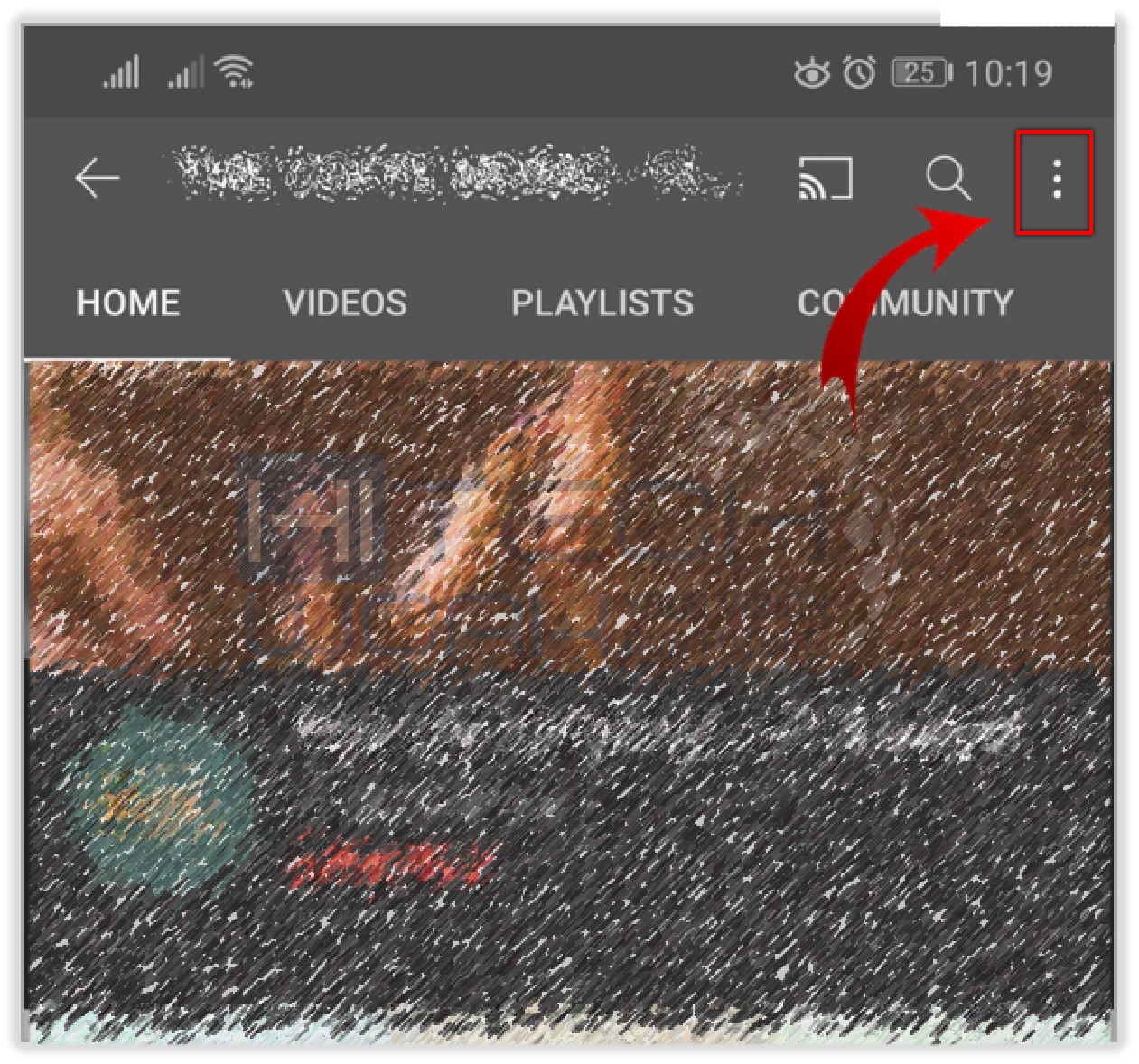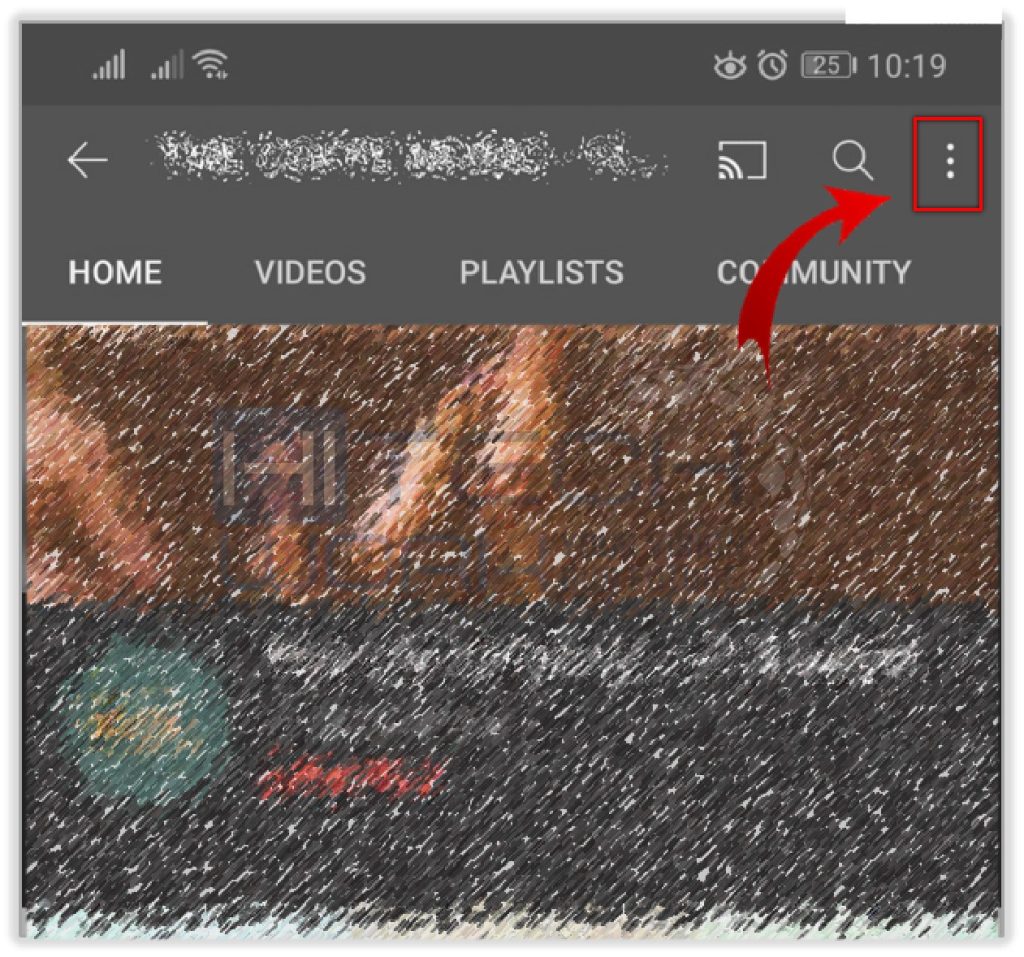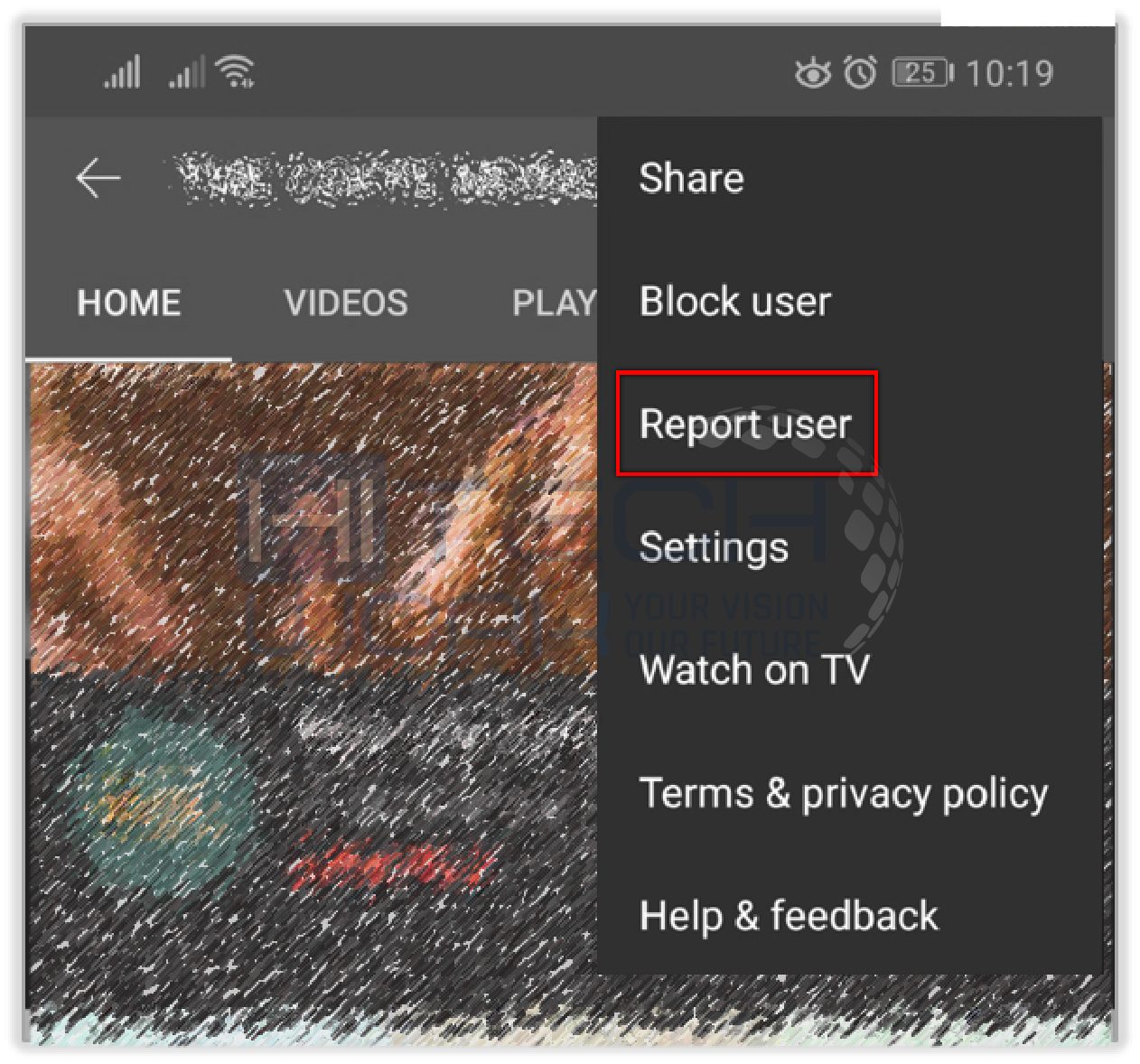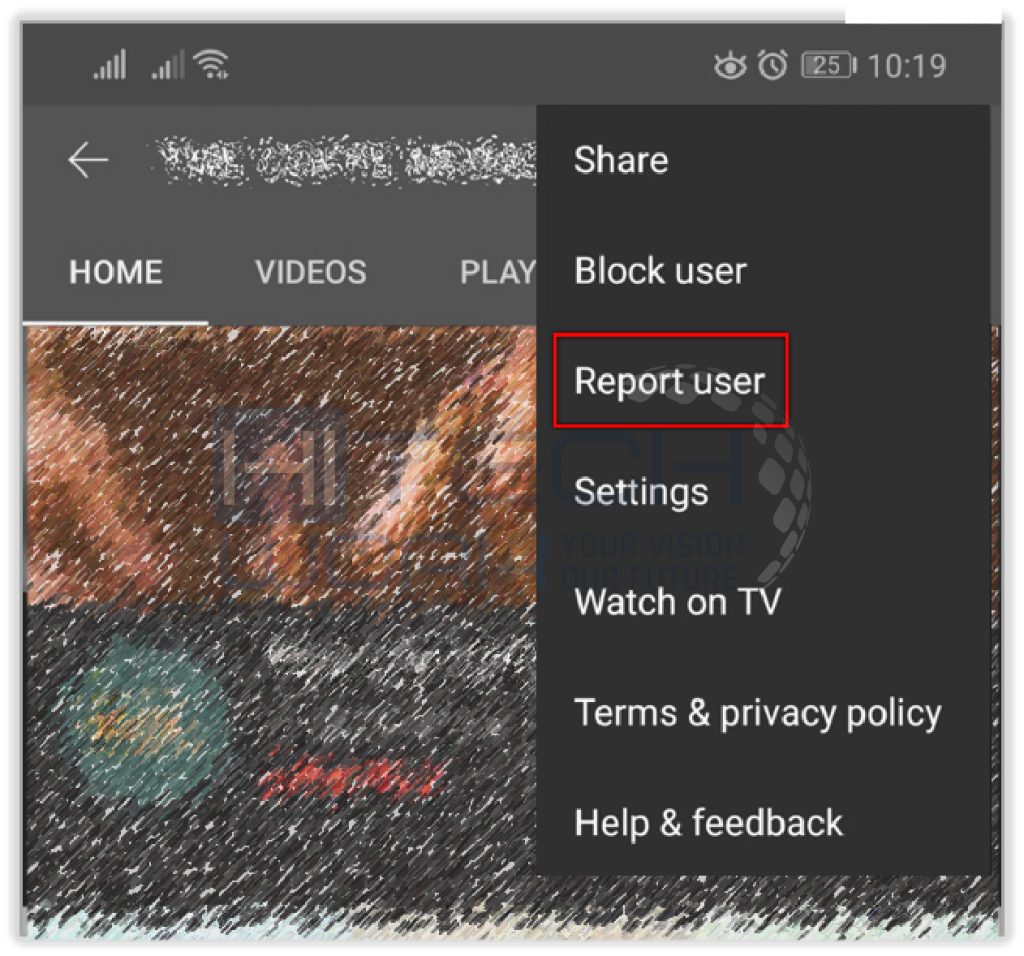 Follow the instructions just as we did above.
YouTube is aware of filtering out inappropriate materials, but if the user lets YouTube know when there is a problem, they missed. YouTube does take it seriously. So feel free to let them know!
Editor's Recommendations