Learn how to turn off/ on HDR on iPhone for better-quality photos.
Using your iPhone's HDR settings can help you capture a stunning photo with bright and dark elements in perfect balance, resulting in a detailed and visually appealing image. You can also turn on Grid on your iPhone camera for amazing photos.
But if you are not finding HDR helpful and want to turn it off, then it's quite simple, and all you have to do is to open settings and disable HDR mode in the video recording option.
However, iPhone storage is essential; if you record video in HDR, it takes lots of space, and iPhone is best for recording videos in HDR, but it takes plenty of space, and if you record video in HDR mode, you may run out of space. So it's better to use HDR rarely.
What are HDR Settings on iPhone?
HDR is a smart camera feature that first comes with the iPhone XS, iPhone XS Max, and iPhone XR. The feature is short for high dynamic ranges and refers to the range of dark & light within a photo.
Although HDR photography was a manual technique used to capture photos with a broad range of tones. You can take the same photo with three different exposure values dark, light, and medium. Then combine these images with any editing software to showcase the best detail. When you enable the feature, you'll be able to capture far more detail in both dark & bright tones.
How to Disable HDR on iPhone
However, every iPhone model offers you the ability to control HDR directly. You can take manual control of HDR in iPhone 8, iPhone 8 plus, iPhone X, iPhone XS, iPhone XR, iPhone 11 series, and iPhone 12 series. But for iPhone 13 series and iPhone 14 models, you'll have built-in automatic control off HDR in the camera app.
Here's how you can manage hdr on your iPhone: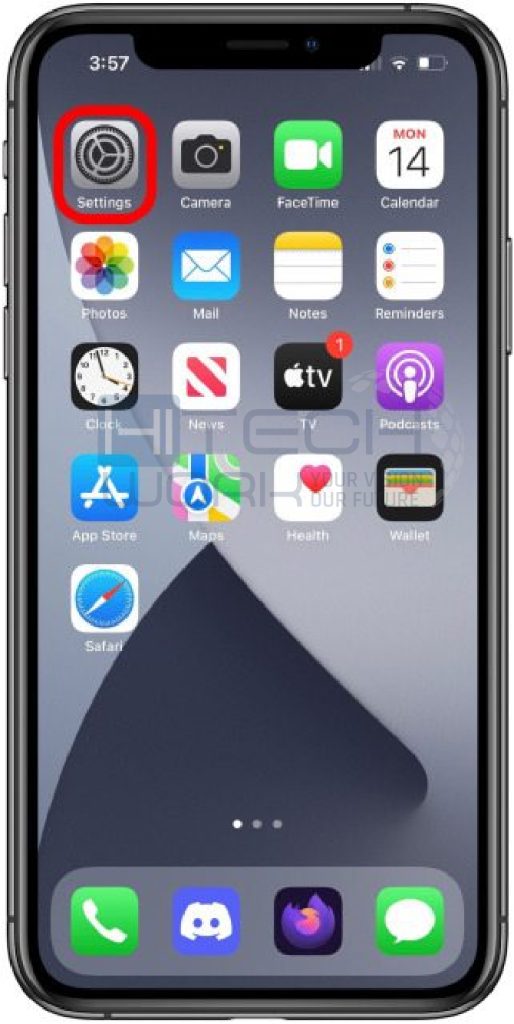 Find the Camera option and tap on it.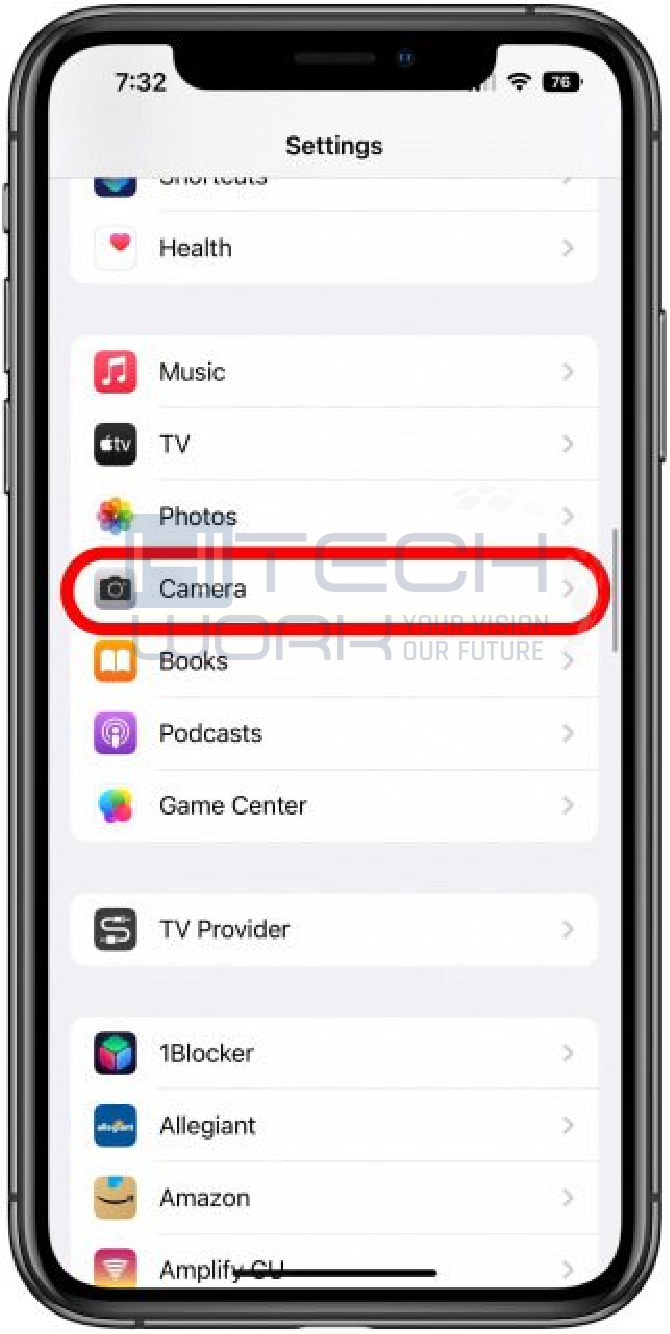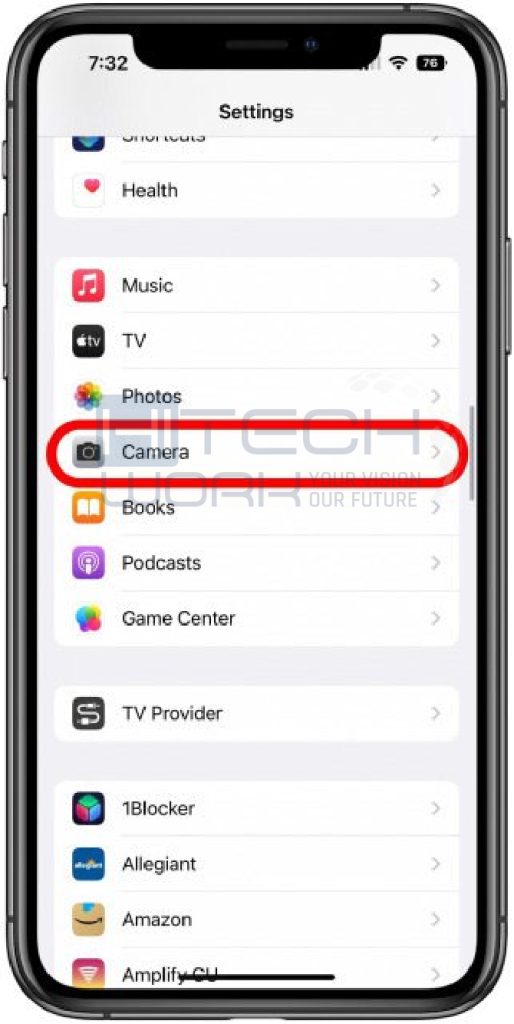 On this screen, you'll encounter an option labeled either Smart HDR or Auto HDR. Ensure this option is turned off (gray) if you want manual control.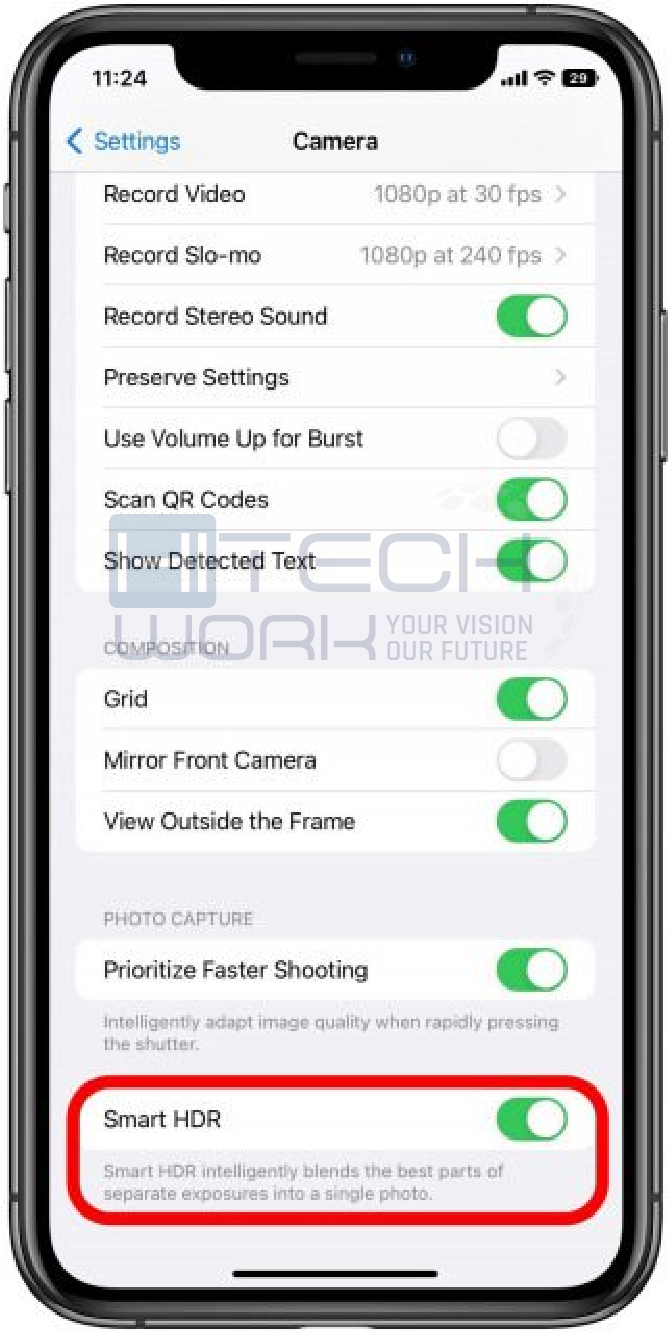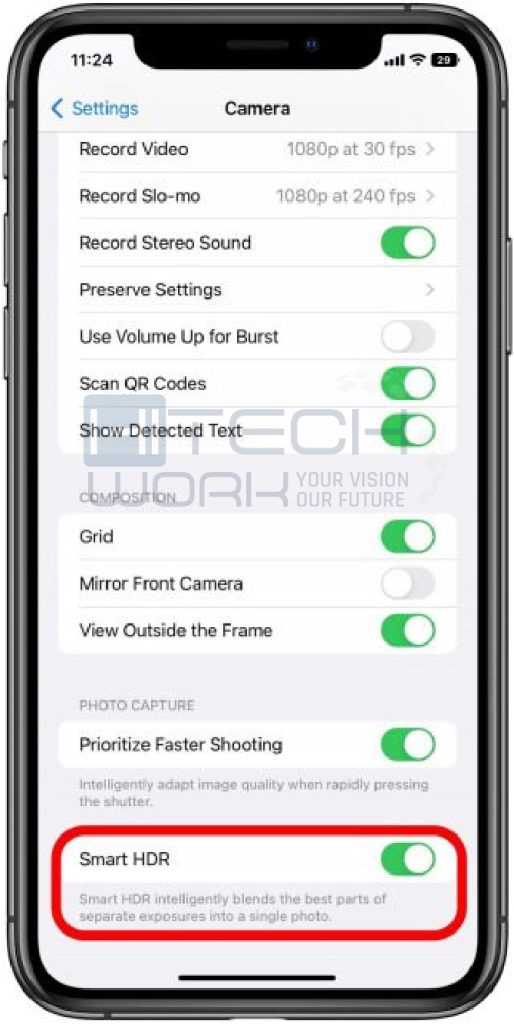 After that, go to the Camera app. Open the photo mode option; you will see a small HDR icon at the top-right. It will highlight whether the feature is currently off or not if it is on, and you can tap it to switch modes.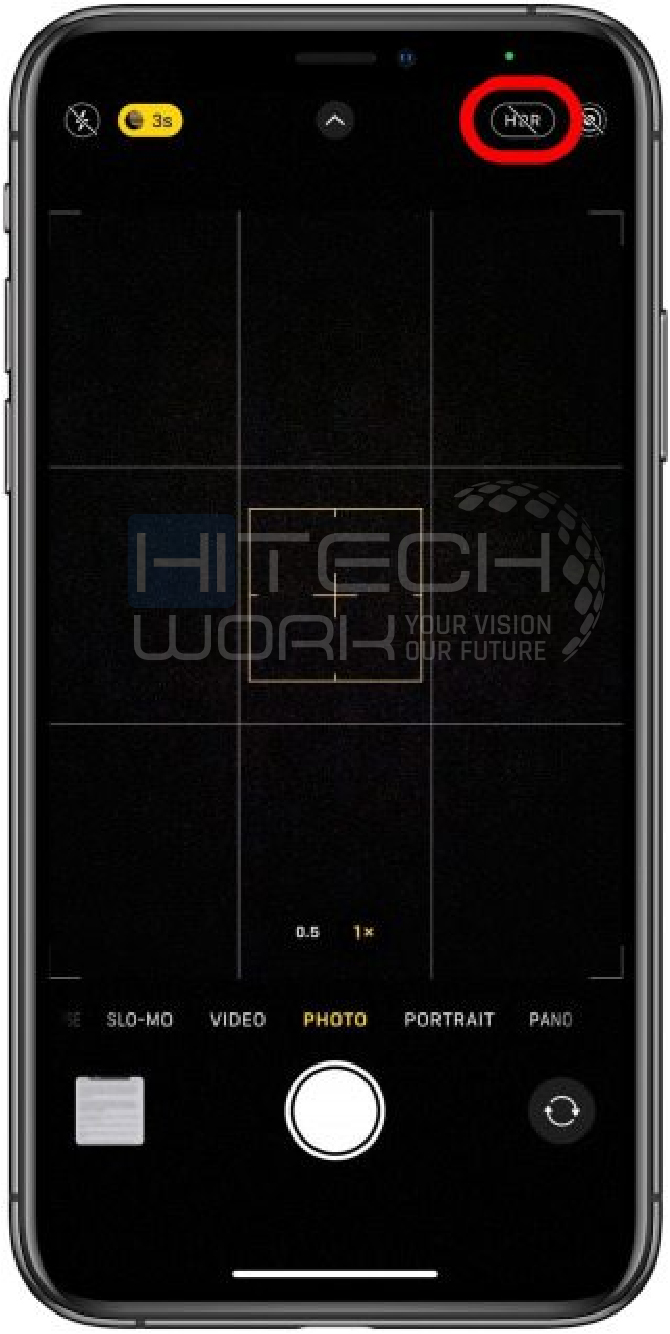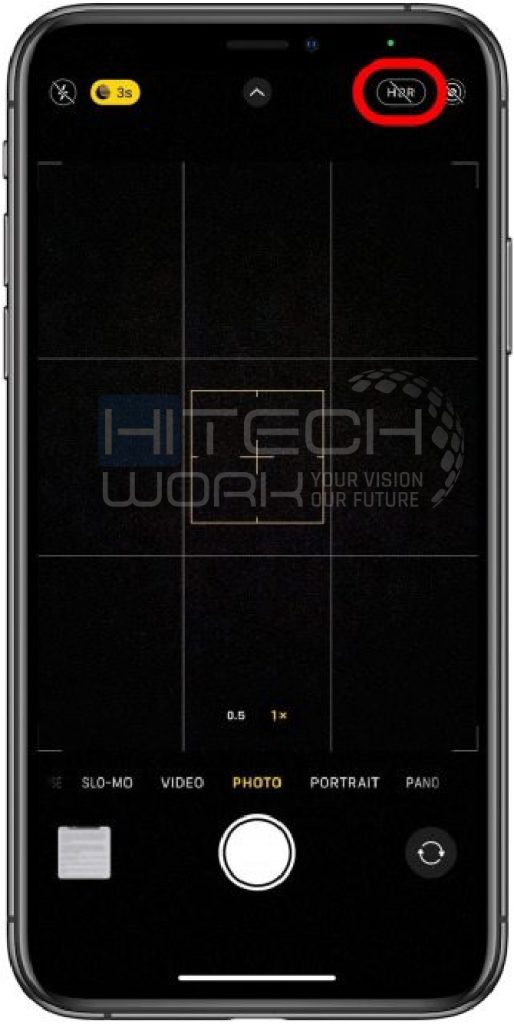 Note: if you want to enable the HDR, you can follow the same steps and toggle on smart or auto HDR.
FAQ's
Q1. Is it possible to disable hdr after taking photos?
Yes, you can disable hdr after taking photos. If you want the original version of the photo, you can easily get back to the original version. First, open the photos app > choose a photo > tap on the edit option, swipe up to reveal photo detail, and turn off hdr.
Q2. How to view HDR photos on iPhone?
HDR photos are stored in the Photos app on your iPhone. Launch the Photos app and find the HDR photos in your camera roll. You can view the photo by just simply tapping on it; then your phone will automatically show the HDR version of a photo.
Conclusion
The HDR feature of the iPhone offers high dynamic range photos, especially scenes with diverse brightness. But if you enable HDR all time, it will consume more battery, and your flashlight feature will also be disabled when you turn on HDR. So it's better to turn off the HDR on your iPhone when you don't want it. We have mentioned the steps to disable the feature. Hope this guide helps you. 
Editor's Recommendations