You can Turn on the grid line on your iPhone camera to take amazing photos. Don't worry if you don't know how to turn on Grid on the iPhone camera. We will walk you through how to do it on your iPhone.
Apple has made iPhone's photography one of its greatest attributes. Lots of features contribute toward this, and one great feature that falls in this category is the Camera grid lines. It will help you to take straight pictures means keeping the focus camera vertically and horizontally aligned.
However, by default iPhone doesn't enable the grid whenever you open a camera app to take photos. So let's get started on how to enable Grid on iPhone cameras.
How to Enable Grid on iPhone Camera (Simple Steps)
You won't find the grip option in the camera app. For this, you have to enable it from the settings app. This grid feature is available to all new as well as older iOS versions, such as iOS 6 to the latest. Apply the below steps to enable the Grid to take amazing photos with your iPhone's Camera.
Navigate to the settings menu and choose "Photos & Camera."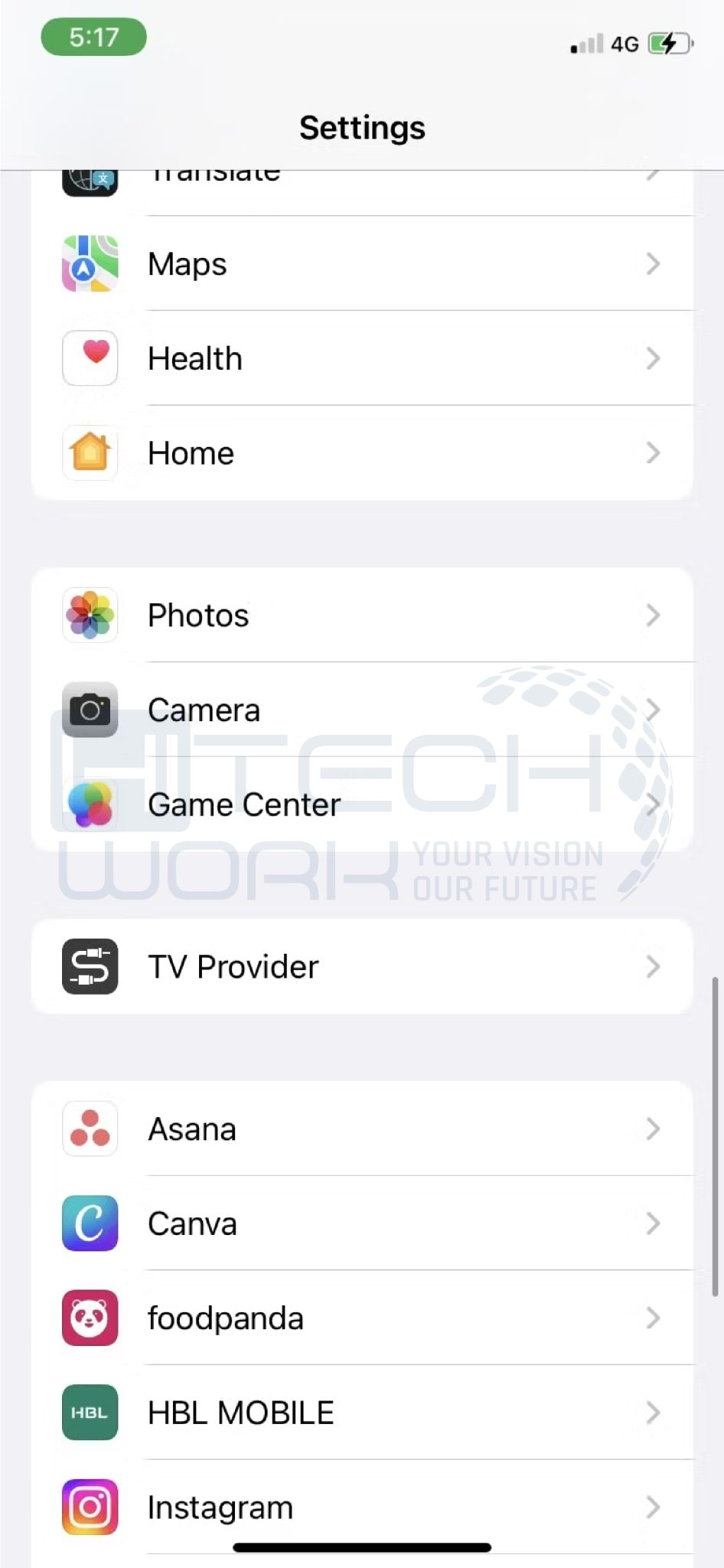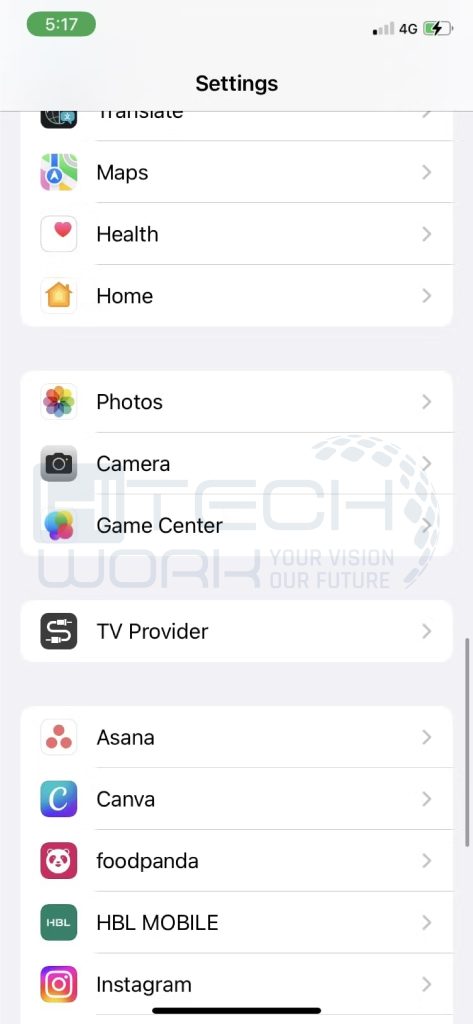 Find the camera section and turn on the "Grid" toggle.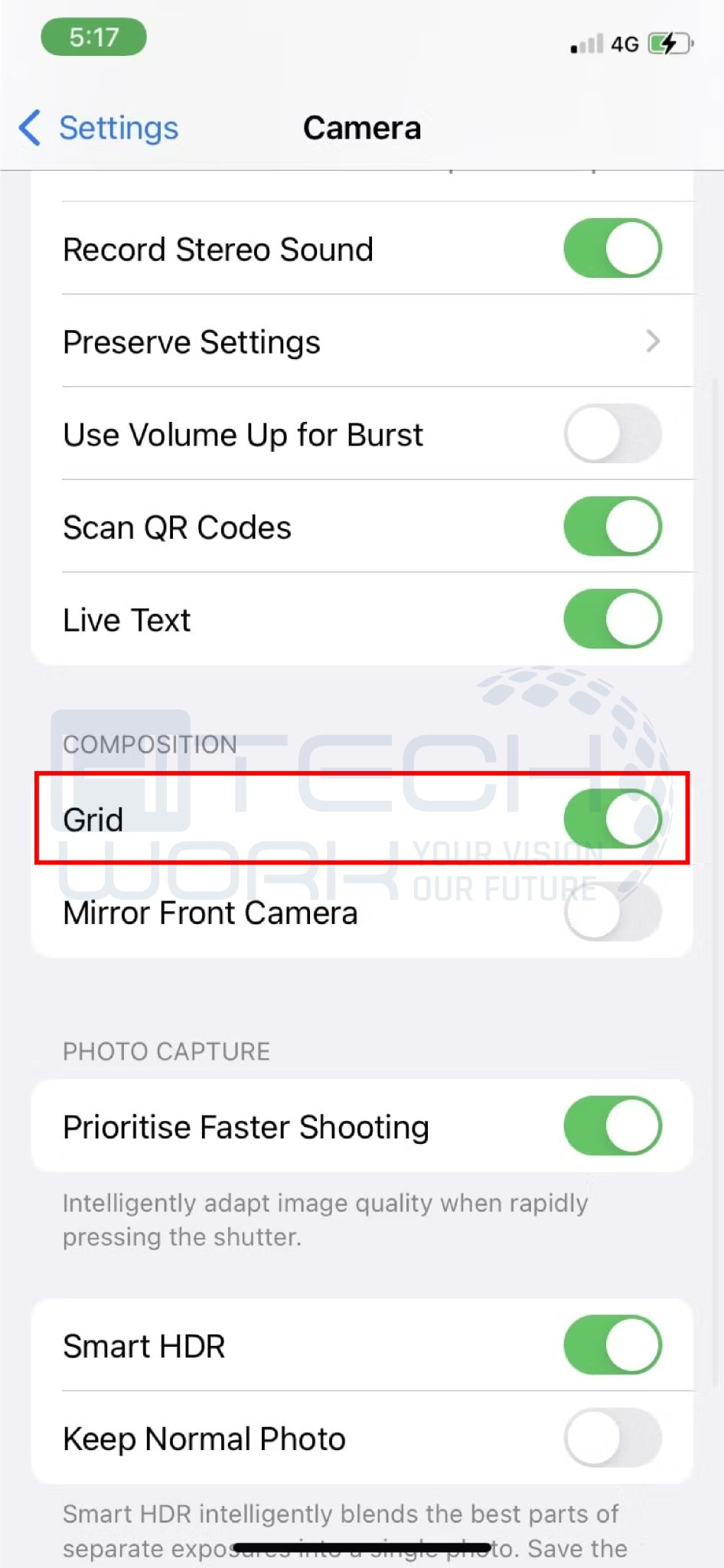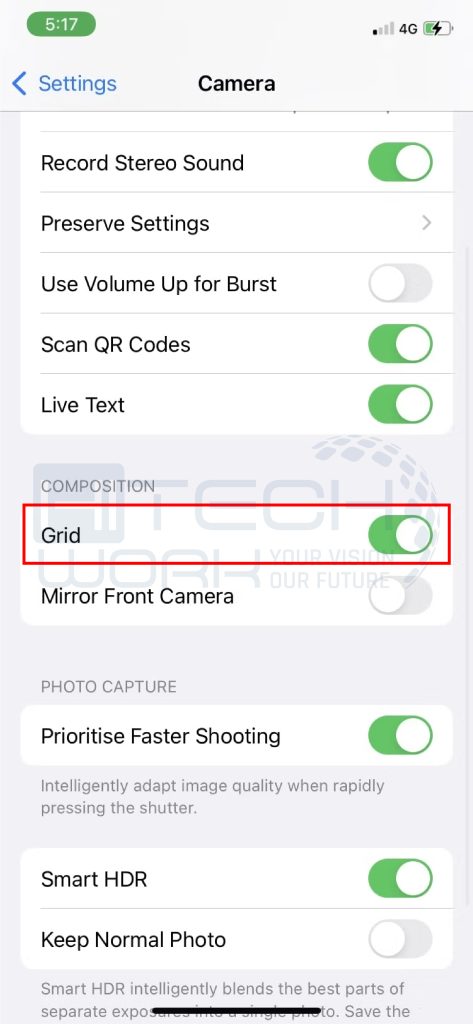 When you open the iPhone's camera app, you'll see a faint grid layover on the capture frame. It is essential to know that you can now quickly access the Camera from the control center by moving from the bottom of the screen.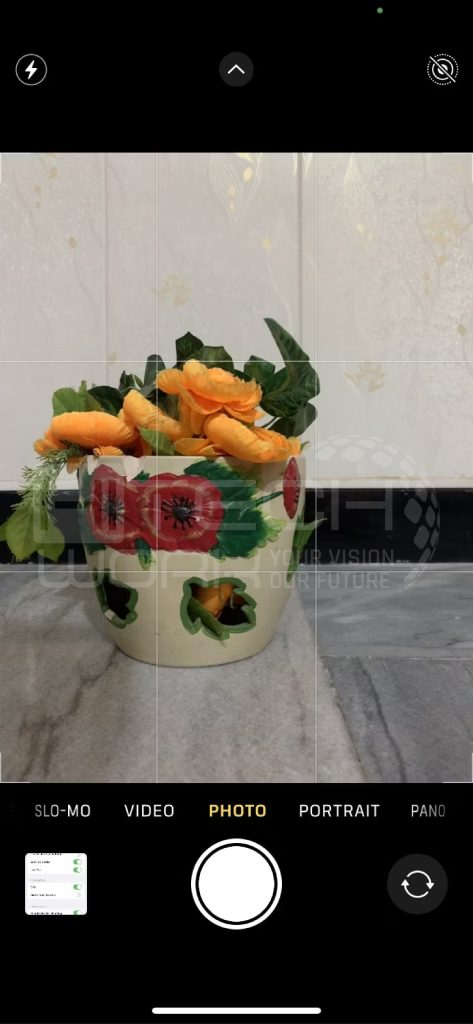 You can use the same method to toggle off the feature. However, it would be great if you enabled this feature at all times, as it is best for capturing better images with improved composition. You can also adjust different camera settings like HDR or live photos by tapping on the options in the menu.
Or if you're looking for a way to change your featured photos that automatically appear on your home screen, so read the article How to Change Featured Photos on your iPhone.
FAQs
Q: What is Grid Feature on iPhone Camera?
A: The grid feature on iphone lets you take a picture professionally and helps you make balanced compositions that hold onto this Rule of thirds by showing a faint grid over the capture frame. This feature can be quite useful in accomplishing better-balanced and visually appealing shots. However, you can easily turn on Grid within settings.
Q: Is the grid available on iPhone?
A: Yes, the grid is a built-in feature in iPhones. You can use it free without installing any third-party app directly from your camera app.
Q: How can I turn on the overlay on my iPhone?
A: You can allow the Mobile Voice overlay by navigating into settings> Voice & video >, and you should see a "enable mobile voice overlay" toggle.
Final Words
Grid lines are the best at taking a balanced image and applying the Rule of Thirds. You can't enable the feature from the camera itself. This blog mentions how to enable the grid on the iPhone camera. Hence, using this feature may take your photography to the next level.
Editor's Recommendations