Managing business opportunities from lead to the pipeline is a turning part to profit. All big or small businesses require simplified tools to acquire and maintain the customer database and sales leads. These 5 sales lead tracking software tools will help you to do that.
Moreover, nearly related to customer relationship management (CRM) software, lead management, and tracking software focusing on the sales pipeline. With the right choice of tool, salespeople can turn the data into usable leads. Lead management and tracking software is a collection of methods, processes, and practices to get new clients for a business.
However, there are some independent lead management tools; most are part of CRM or other sales process automation solutions.
In this article, we will answer the direct questions about sales lead management and tracking software, how it can be helpful for your business to turn leads into sales, and list out the top 5 free and paid software.
What Is Lead Management Software?
Lead management software is sometimes also known as lead software or lead trackers. It helps sales and marketing professionals get together to find out more qualified potential customers with close deals and earn more income for the business.
Lead tracking software is the strategy that sales teams use to know which stages of the pipeline their deal is in. This tracking helps the sales team determine whether a lead or pitch is on a path to closing. Many companies choose this software to streamline this process and encourage leads automatically through the sales process with workflows and targeted marketing
The lead track is upgrading the interest level of the leads towards what you are selling. This tracking system tools gathers information about a customer's journey so that you can customize your sales pitch.
Why Is Lead Tacking Software Important?
A lead management process aims to avoid the mess and organize the leads to ensure the sales opportunities that give an advantage without slipping through the crack. The lead tracking process can improve the sales flow and better the odds of conversion. This system helps in understanding the origin of your sales leads. It will make your sales team more efficient while clarifying and minimizing confusion.
Moreover, an effective lead management process will focus your sales efforts in the right direction and helping in optimize your marketing strategies.
What Does Lead Management Do?
Generate leads.
Capture contacts
Score leads
Nurture potential customers
10 Benefits of Sales Lead Tracking Software Leading Your Small Business to Success
Luckily, with the help of a strong lead management program, you can prevent the loss of leads and contribute more to your revenue growth. Below are three benefits of proper lead management: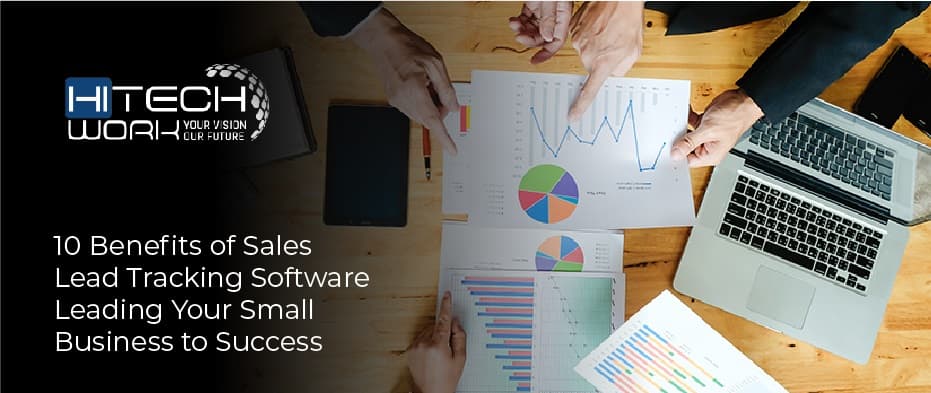 Increase efficiency in lead processing
Efficient lead tracking
Lead prioritization.
Lead stage filtering
Attaching identifications/statuses
Illustrating workflow
Highlighting Active leads
Real-time data, reports, and forecasts
Predictive analysis
Improved team coordination
Better customer insight
Features Of Sales Lead Management & Tracking Software
While using lead management software allows you to respond the moment a prospect shows interest in your product or service. This lead software tool will make the job easier and more efficient.
Automated data collection
A customizable CRM dashboard
Data management
Work allocation and task management
Response to leads
Scheduling and tracking leads
Communication
Acquaintance
Process automation
Sales funnel
Sales activities
Detailed analysis
Reports
Post analysis actions
Lead security
Role clarity
Strategies of Trending Sales Lead Generation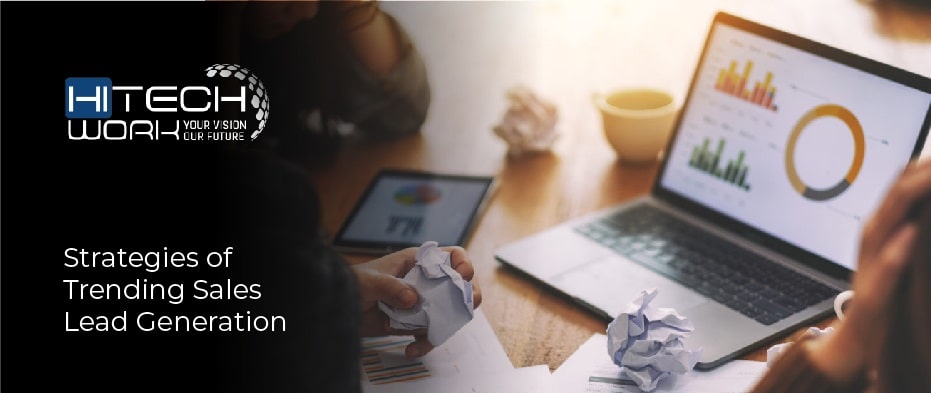 There are many trending strategies brands are using today. Here is mentioned below;
All marketing and channels are personalizing while using behavioral lead data and predictive scoring.
Tracking website performance and analytics to identify the source of traffic.
Optimizing your website by using the right copy and message to vibrate with target groups.
By using automation tools in order to simplify and speed up lead generation and sales.
Execute interactive content to engage business leads on your website.
Adopt video content in the form of webinars, tutorials, product demos, and animated visuals.
How To Choose the Best Sales Lead Management & Tracking Software for Your Company?
Here's the requirement list below to select the best software option for your business, whether small or large enterprise.
User-friendly
Process optimization
Automation
New exclusive features
Customizable
Improve buyer experience
Expansion capacity with the growth of business
Integration with other systems
Ability to work off-line
However, according to your business needs, you can go through the detailed overview of free lead management software below and choose the best option.
Top 5 Lead Management Software In This Year [Free & Paid]
Monday.com
Monday.com, founded in 2014 and located in Israel, is a cloud-based work OS, where teams produce workflow apps in minutes to run their processes, projects, and everyday work.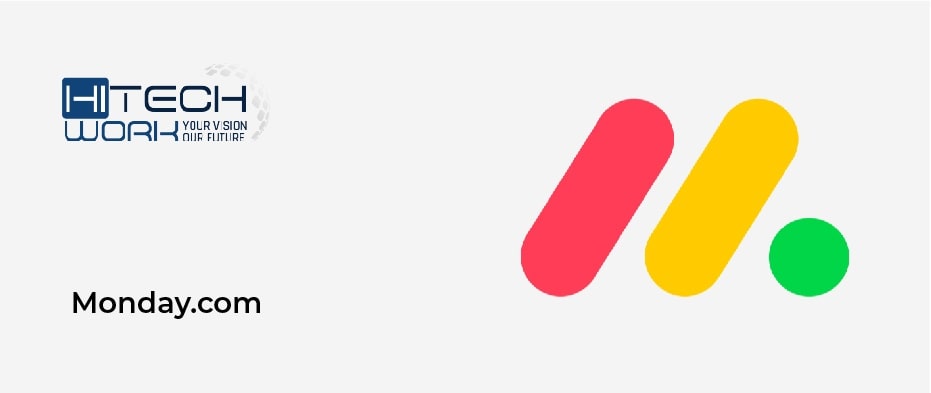 More than 100,000 companies around the world rely on Monday.com. This software is best for small to large businesses, which makes pipeline management easy and has the capacity to connect every department of the organization despite its size.
Monday.com CRM software helps you with managing customer data, interactions, and processes. All your data will be protected. This software will allow you to build and customize the dashboard as per your needs. Monday.com CRM software has automation capabilities to help you with repetitive tasks.
Moreover, it is best for many teams, big, small, and cross-functional, in various industries worldwide. Its intuitive interface and customization capabilities make any project and business worthwhile.
Pricing
Monday.com offers a free forever plan for up to 2 seats, and its pricing scales based on the number of seats, as well as the functionality required. Paid plans start at $10/seat/month and are billed monthly, including a minimum of 3 seats for the basic plan. Other plans are mentioned below:
Individual Plan – $0/month with 2 seats
Basic Plan – $8/month with 3-40 seats
Standard Plan – $10/month with 3 -40 seats
Pro
$16
For 3-40 seats per month.
Includes; automation and integrations-25000 actions/month, chart view, create dashboard that combines 10 boards, dependency column, formula column
Monday.com Features
Cooperate with your team in one shared workspace.
Helping in plan execute and tracking projects
Join across teams and departments.
100% customizable and flexible to fit any workflow
Assists your team to stay on track
Combinations with dozen of platforms like Slack and Google Drive.
Provides services in multiple languages.
Monday.com Alternatives
Numerik

Bigin by Zoho CRM
ClickUp
Pros
Gain insights swiftly and a clear overview of sales, processes, and performance through the dashboard.
Set automatic reminders and due-date notifications and assign a new task to teammates.
Putting the repetitive task on autopilot will be able to automate your sales pipeline.
Leads will be captured online through the integrated contact form.
Cons
Offers a free trial of the product; a forever free plan is absent.
Doesn't provide features, including setting up a recurring task and mind mapping.
 Not allow you to toggle between the views.
Top Monday.com customers in 2022
Canny Creative
Lemonlight
Starter Story
Nourish Foods Co.
Crimibox
Empire Flippers
Vowed Box Co.
Crave It
AgriDigital
WeWork
Pipedrive
Pipedrive, the first CRM platform, was founded on June 21, 2010. This CRM software is used by 100,0000+ companies in 179 countries, including the United States, Brazil, Canada, Germany, Mexico, Australia, the United Kingdom, etc. In 2020, it became the fifth Estonian-founded unicorn [it is held Startup Company valued at over US$1 billion in business].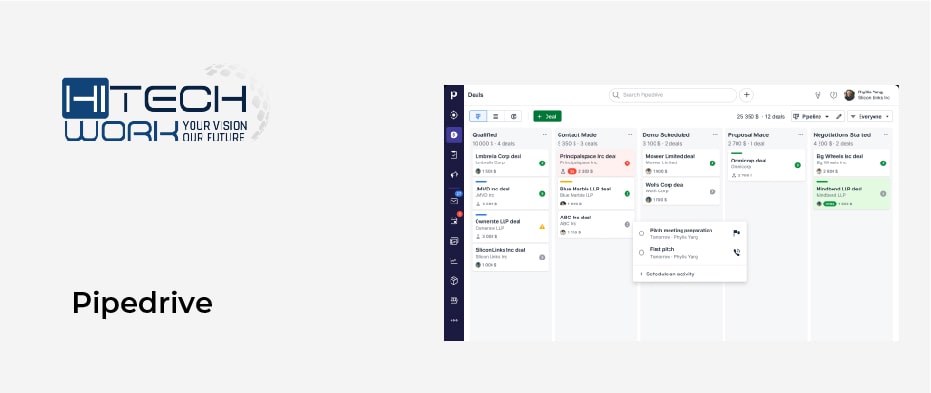 Pipedrive CRM software authorizes you to nurture leads into paying customers. This tool will be very helpful in automating busywork, monitoring multiple complex sales strategies, and combining lead data in a single platform. It is best to manage sales and provides a detailed or clear picture of their historical and existing deals.
Moreover, Pipedrive has exclusive features like pipeline management, Email integration, Activities Management, Data import-export, Sales reporting, and forecasting. It is Moreover, in 2022, Pipedrive will be recognized as one of the top Customer Relationship Management (CRM) software for small businesses.
Features
Automation — abolish busywork with task automation, one-click contact data collection, webhooks, open API, and an Al-powered sales assistant.
CRM— select the Pipedrive CRM platform to improve your workflows, increase sales productivity and assist you to scale your business.
Customization— alter pipelines to tailor processes to your business needs and put your team on the right path.
Email and communications—- connect your target audience by using smart features and move leads through the sales funnel.
Integrations—with sync Pipedrive across different categories, including video calls, lead generation, phone solutions, and customer support.
Privacy—while using CRM software will protect your data and let inform you about your Salesforce's activities on all levels and at all times.
Leads— it will help with lead generation, qualification, and prioritization.
Processes, pipeline, and activities—generate and apply your ideal sales pipeline process while using CRM features, including goal setting, activity tracking, and insights.
Insight and reports—pick out winning patterns, forecast revenue, and optimize your workflow with customizable sales reports.
Biggest benefits of CRM
To give managers and salespeople the time and visibility they required to focus on growth.
Uplifts activity-based selling.
Affordable and easy to use and customize
Price:
Free trial: 14-day free trial
Essential – $9.90 per user/month
Advanced – $19.90 per user/month
Professional – $39.90 per user/month
Enterprise – $59.90 per user/month
Boost your plan with more features
leadBooster add-on – $31.33
Web Visitors add-on – $39.52
Campaigns add-on – $12.85
Smart Docs add-on – $31.33
Product specs:
Supported platforms: Linux, Windows, Android, iPhone, Mac, Web-Based, etc.
Integrates with: Zaiper, Zoom, Mailchimp, Office 365, Gmail, and more.
Renowned companies used Pipedrive
| | |
| --- | --- |
|   Company |    Website |
| Finn Partners, Inc. |    finnpartners.com |
| MongoDB Inc |    mongodb.com |
| Investopedia, LLC |    investopedia.com |
| NetSuite Inc |    netsuite.com |
| CONFIDENTIAL RECORDS, INC. |     confidentialrecordsinc.com |
Pipedrive alternative
HubSpot
EspoCRM
Crust CRM
Corteza CRM
Zoho CRM
HubSpot
It was founded by Brian Halligan and Dharmesh Shah in 2006 and used by 120+ countries, including the U.S, U.K, Australia, Canada, Germany, etc. HubSpot CRM software allows you to track and analyze activity in real time and offers a highly well-organized dashboard view. More than 12,000 companies use it across 56 countries for lead management and conversion.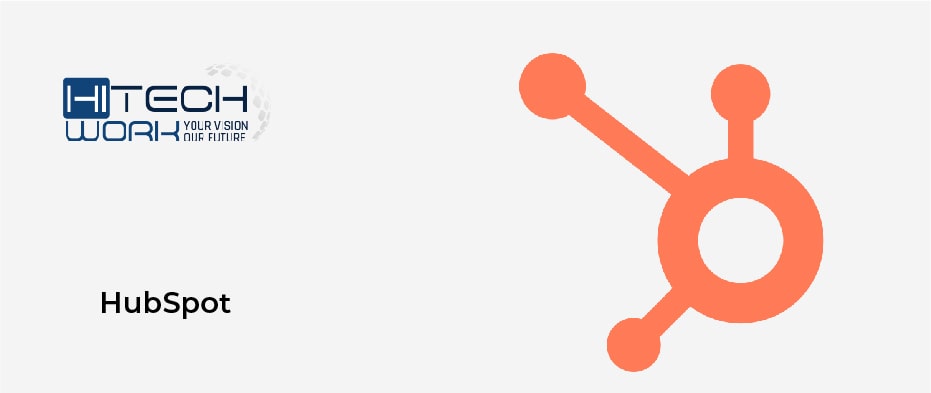 Services Aim tools for:
Customer relationship management
Social media marketing
Content management
Lead generation
Web analytics
Search engine optimization
Live chat
Customer support
Free CRM Software Features
Contact deal and task management
Email tracking and engagement notifications
Email templates and scheduling
Document sharing
Meeting scheduling
Live chat
Sales quotes
Price:
Starter – $45/month
Professional – $1,600/month
Enterprise – $5, 000/month
Product Specs:
Integrates with: Salesforce, Pipedrive, Zoho CRM, Keap, and more.
Supported platforms: Android, Web, and iOS
List of customers who used HubSpot
| | |
| --- | --- |
| Walmart |  www.walmart.com |
| NEW BREED MARKETING, LLC | www.newbreedrevenue.com |
| PhRMA | phrma.org |
| Amino Inc. | Amino.com |
| Royal Dutch Shell | www.shell.com |
Top HubSpot alternatives
ActiveCampaign
Freshsales
EngageBay
Zoho CRM
Pipedrive
Zendesk
Zendesk CRM software help companies empower their customer service agents and provide a complete customer service solution that is easy to use and scales with your business. It was founded in 2007 Denmark, and more than 100,000 businesses rely on Zendesk in order to make customer experiences better.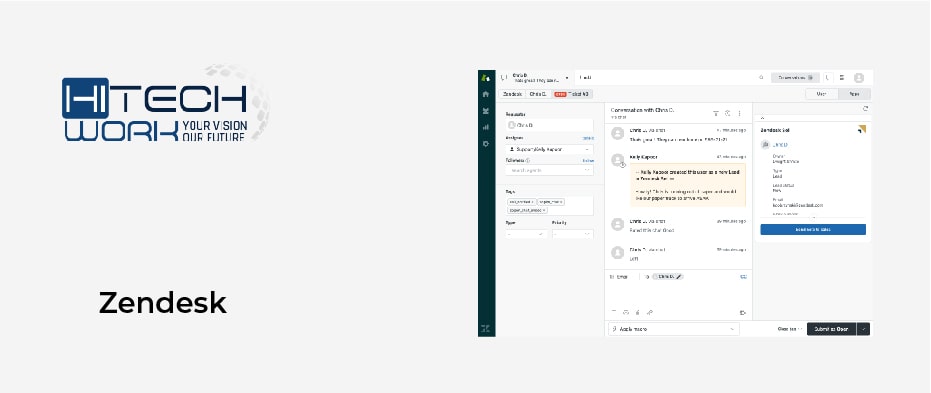 In June 2022, it was announced that Zendesk would be obtained by a confederation of private-equity firms led by Permira and Hellman & Friedman in an all-cash deal cost of $10.2 billion.
This user-friendly CRM software enhances sales teams' productivity, processes, and pipeline visibility. Its exclusive feature, like "Funnel Tracking," alerts you about the marketing campaign's capacity to create revenue. Its pre-built "pipeline Conversion Report" feature helps users to detect issues in the sales cycle. Zendesk also presents users with a customizable Lead Smart list, so you can easily access information.
Moreover, Zendesk CRM automatically logs all your calls and emails to ensure that quality leads are not lost.
Feature:
Keep your team focused on the highest value leads.
Conduct your marketing campaigns.
Pile up your customer support tasks and manage them at a certain place
Gain valuable insight into custom reporting
Remove work like logging activities and finding contacts.
Integrate existing platforms while making a centralized interface.
Product Specs:
Supported platforms: Android and iOS.
Merges with: Slack, Dialpad, PandaDoc, Box for Sell, and more.
Price:
Suite team – $49 per agent/month
Suite Growth – $79 per agent/month
Suite Professional – $99 per agent/month
Companies that use Zendesk [2022]
| | |
| --- | --- |
| Bento&co | bentoandco.com |
| Robo 3D | robo3d.com |
| TomboyX | tomboyx.com |
| Think Crucial | Thinkcrucial.com |
| Dick At Your Door | Dickatyourdoor.com |
Zendesk Alternative for 2022
Zoho Desk
ServiceNow
Freshdesk
Gorgias
Hubspot Service Hub
Salesforce Sales Cloud
Sales Cloud management software helps automate the sales process and track marketing return on investment resulting in a full pipeline and higher close rate. In 2021, this CRM software was controlling about 20% of the market. The American cloud-based software company was founded in 1999 in California.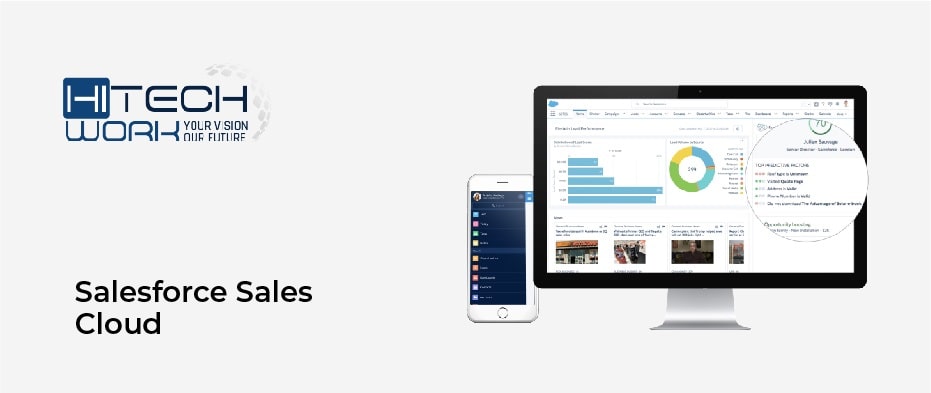 Moreover, 150,000 companies across different industries use SalesForce software. Mostly 62% of Salesforce customers, like Spotify, Amazon, and U.S Bank, come from the USA.
Salesforce lead management tool offers a built-in AI-based sales assistant that can eliminate manual data and has the ability to set complex workflow rules and automation.
Furthermore, Salesforce implementation needs a consulting company to map the business requirements and workflow, join with other software, train the employees and follow some additional changes afterward.
On 19 September 2022, Salesforce is recognized as the 61st largest company in the world by market cap.
Feature:
Spend less time digging through spreadsheets and invest more in selling.
Boost productivity with Automation.
Strengthen your relationships.
Grow predictable revenue.
Free lead tracking software
Go after on leads and identify key contacts.
Track emails, calls, and meetings automatically.
Sales Cloud Pricing:
Essential – $25 per user/month.
Professional – $75 per user/month
Enterprise – $150 per user/month
Unlimited – $300 per user/month
Expand your capabilities with add-ons
CPQ & Billing – $75 /user / month
Sales Cloud Einstein – $50 /user/month
Account Engagement – $1,250 / month, up to 10,000 contacts.
Renowned companies used Salesforce
| | |
| --- | --- |
| Walmart Inc. | Walmart.com |
| UnitedHealth Group Inc. | Unitedhealthgroup.com |
| McKesson Corporation | Mckesson.com |
| Amazon | Amazon.com |
Product Specs:
Integrates with: Outlook, Google apps, and Lightning sync.
Supported Platforms: Android & iOS.
SalesForce Sales Cloud Competitors
ActiveCampaign
HubSpot Sales Hub
Zoho CRM
Freshsales
That's all we have for the 5 best lead management & tracking software platforms.
Conclusion
The right choice of software will boost your success rate and up your productivity. Before going to choose, go through the above-outlined features of each software and keep in mind that you test their customer service and a free trial to understand if it suits your business.
Moreover, each tool has good features, but if you want a paid version, Salesforce is best to level up your business.