Today we'll talk about how to make motion graphics better, more realistic, more dynamic. By listening to the simple tips below, you can hone your skills and significantly increase the market value of your services.
Love motion graphics? Then you can also check out this post: https://fireart.studio/services/motion-design/ .
Don't make your graphics too "clean"
For many novice specialists, the finished project looks too unrealistic and even robotic. The reason is that programs tend to make things as neat as possible, so the designer just needs to bring dynamics to the model. Experienced masters add "flaws", play with the speed of movements, etc.
Use gradients
In the early stages of creating the background / text, add depth and try to create a shape. The easiest way is to use a radial gradient. Why is this needed? To prevent the image from looking flat. This approach still has the right to life, but as an infographic.
Don't be afraid of vignettes
Many people think that vignettes are outdated. But this is not the case. Today they are used in everything from motion graphics to video games. There are many ways to add this effect: you can darken the background using an inverted mask, after which you need to smooth it, adjust the percentage of opacity. If you want to create something unique, feel free to experiment with colors.
Choose the right textures
When working with text (for example, creating titles), use textures. This is one of the most affordable ways to make a picture more interesting and unique. The advantage is that you can find many free textures that are freely available on the internet.
Use CC Light Sweep
CC Light Sweep is a built-in effect that comes with After Effects by default. It is with its help that you can make any color shine. By adding this effect, you just have to play with the settings, setting the position as you need. But you can also create your own unique effect.
Rays of light
If you want to make the image more complex, we recommend reading the tutorial on creating 3D rays. To just figure out how they work, the built-in filters are enough.
Slams
Slams is the simplest basic animation you can think of. To achieve the desired result, spending a minimum of time on it, you just need to scale the text, and then set the indicator to 100%. If you get a little more confused, you can use 3D layers to simulate the effect of a camera bouncing over your text. This solution looks better, but it takes skill and effort.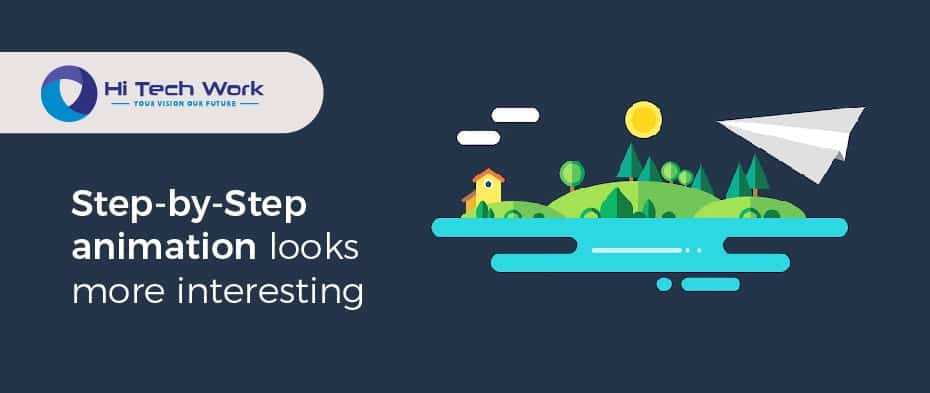 Step-by-step animation looks more interesting
Once you have mastered the previous video editing tips, you can get down to more complex work. If you want to make the project look more expensive and more interesting, it is worth animating each element separately. Use plugins if you have multiple layers that need to be merged together. You can also install plugins that will allow you to work with each letter separately.
Use a bounce
Chances are, you've seen the jumping animation or even tried to do it yourself. One of the most common and affordable ways to do this is Ease and Wizz along with aeplugins. But it is also possible to achieve the desired movement and manually, adjusting such indicators as position, rotation, size. Use different colors To make the text look lively and unusual, you can use color transitions. To create them, mainly track substrates are used, but there are also more complex multi-level ways to achieve the result you need.
Add dynamism
No less interesting is the camera shake effect. Now we go back to the beginning of our text, and remember how important it is to move away from the licked elements. Shaking can become the very appropriate "disadvantage"
3D text
Finally, let's talk about why 3D text is so good. To begin with, literally everyone likes this, even if the technique is not easy in terms of implementation. To create such text, you can use both standard tools and trace yourself.
We've just talked about some of the basic tips that every motion designer should know. Today, using available technologies, you can hone your skills indefinitely, moving on to more and more complex projects. Find out more here: https://fireart.studio/blog/motion-graphics-vs-animation-is-there-a-difference/ .