Your Smart TV is a well-equipped Spy. There are a few things you can do to disarm it. Firstly, the Virtual Private Network or VPN is used to take your privacy into your hands. Secondly, you can disarm it physically. Which is by putting black tape on the camera of your Smart TV (if it has one). Check the privacy policy and especially if it has a microphone too.
This was one and probably the most crucial use of a Virtual Private Network (VPN). Another use of a VPN is accessing shows and movies that are restricted in your country.
It is such a hassle trying to figure out how to watch a show that isn't available in your country. But it's alright because we're here to show you how to set up a Virtual Private Network (VPN) on your Smart TV.
But first, we'll understand the necessity of both uses of a VPN. And if you are already familiar with the reasoning, skip to How to Set Up a Virtual Private Network.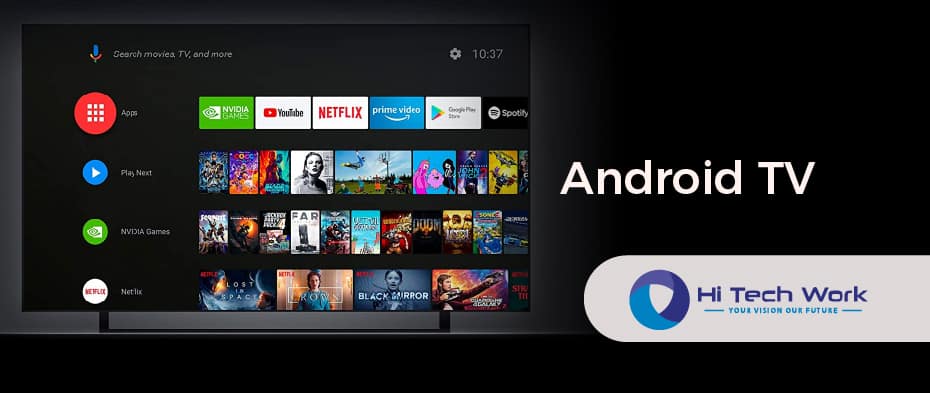 How To Set Up a Virtual Private Network (VPN) on Your Smart TV?
When setting up the VPN on your Smart TV, it is necessary to know if your TV policy allows a VPN. Let's assume that this is allowed. Now we'll go on to see a few different ways, just in case one doesn't work for you.
Android TV
If you have an Android TV, this is going to be easy for you. For starters, you'll need a VPN Service, either that's NordVPN, ExpressVPN, or SurfShark. If you don't already have either of those, we'll get them in just a while.
Open Playstore on your Android TV and download a service.
Set up the VPN to the location you want and turn it on.
If you have set up the location and turned it on. You should now be secure.
Not So Smart TV?
If you have an older TV, don't worry, you still have hope. There are a few ways you can do that. Let's start with the simplest one and then we'll go on to the harder ones if, in case, anything goes wrong.
Setting Up a Hotspot
This is the easiest way to set up a VPN on your TV. You can get a service on your phone by downloading the app.
Download the Desired app like NordVPN, ExpressVPN, etc.
Find a location that you want to play the shows of.
Open the hotspot and connect your TV to your phone hotspot.
Setting Up an Ethernet Cable
This may not be the most practical way of doing it but it works. All you need to do is find an ethernet cable, connect that to the computer and your TV.
Find a VPN service on your PC or laptop and connect your PC to that.
When your computer has a Virtual Private Network, your TV will get it too.
You can safely browse your favorite shows now.
Setting Up the Router
This option is complicated. You can talk to your ISP before doing this or get help from someone who knows about it. We'll tell you how it works but there's always the risk of frying your router.
Take the admin login credentials from the back of the router.
Search google for 198.168.1.1 from your laptop and log into it.
Find the VPN setting, and then copy and paste the credentials from your VPN service.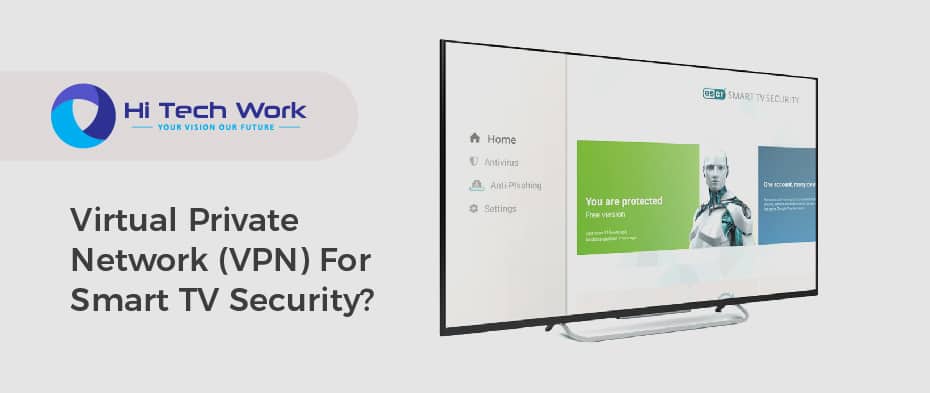 Virtual Private Network (VPN) For Smart TV Security?
Virtual Private Network offers secure browsing for you. It hides you from the potentially dangerous entities spying on your activity. It also keeps your data safe from your Internet Service Provider. All this trouble can be solved with a single Virtual Private Network.
How Does VPN Give Your Smart TV Protection?
By enabling a VPN on your device, you can get the IP address of your device changed to any location in the world. Even if you are in an Incognito Mode, your Internet Service Provider will be able to see your activities.
What is an IP Address?
An IP Address is a unique code for each device, which provides information like where the user is and what device they are using. Your IP address can tell the physical location of your device and the name and IP of your Internet Service Provider.
What Threats Do They Pose Through Your Smart TV?
Your Smart TV, without aencryption, is open to threats and attacks from hackers. Your activities are visible to anyone who can intrude on your Wi-Fi. Even the services you use, collect your data, and optimize ads that are most relevant to you. They also use this data to recommend more shows to you but this could easily end up on the wrong side.
The information that is visible to the companies that want to help you, is also available to those who can pose a threat to you. Your Smart TV does not have enough security integrated into it. The updates are not as often either and this makes your Smart TV an easy target without a Virtual Private Network.
What FBI Suggests Regarding Your Smart TV?
Portland office of the Federal Bureau of Investigation has suggested shoppers just before the Black Friday and Cyber Monday sales in 2019. The headline was about Smart TVs. They spoke about different security threats that an unchecked Smart TV can cause.
The guidelines emphasized the camera and microphone of the device. They gave some of the following options regarding citizens' safety.
Check company policies before you buy the smart TV.
Go through the setting of your TV and increase its security of it.
If it has a microphone or camera, disable it from settings when not in use.
If you can't disable it, use a piece of black tape and place it on the camera.
Virtual Private Network (VPN) To Watch Restricted Shows
Another use of a Virtual Private Network is to watch shows and movies from a restricted area. Many movies and shows won't be available on services like Netflix, Hulu, Amazon. This is why this is your best bet to use a VPN and access the shows and movies on your Smart TV.
Your Smart Tv can be hooked up, if the movie or show you want to watch is available, let's say in the US. If you are not in the US and you want to have the service. You can switch to VPN and it will tell the server, you are in that region. Thus, making the geologically restricted services available to you.