The Garmin Vivofit 3 is a popular fitness tracker that offers a range of features to help you stay active and healthy. This device can be customized in various colors to match your style. With its ability to track your steps, calories burned, distance traveled, and sleep patterns, the Vivofit 3 provides a comprehensive view of your daily activity.
Additionally, its water-resistant design allows you to wear it while swimming or showering. The Garmin Connect app makes it easy to track your progress over time and set goals for yourself. And with Move IQ technology, the Vivofit 3 automatically detects changes in your activity, making it a convenient and user-friendly option for anyone looking to improve their fitness.
In this review, we'll take a closer look at the features and benefits of the Garmin Vivofit 3, which help you decide if it's the right choice for you. And if you suddenly change your mind about buying another Garmin version, take a closer look at Garmin Rose Gold Watch to check out and buy from any e-platform.
WHAT TO KNOW
Garmin vivofit 3 is a smart band that tracks your steps.
There is no charging required.
Water-resistant band
Pros & Cons
| | |
| --- | --- |
| Pros | Cons |
| 1 to 3-year battery life guarantee | No vibration mode is available |
| Comfortable wearable | Display as a Cheap design |
| Swappable band | Doesn't count stairs climbed |
| Track your steps, calories, sleep, and intensity | Shows Dim screen |
| Water resistant to 5 ATM | Slow to register activity automatically |
| Possible to place in belt clip | It has Only one button |
| ——————– | Unable to set the alarm or any app notifications |
What's in the Box
The vivofit 3 colors arrive at the destination of your home with the fitness and QuickStart guide. There is no cable attached to it, and it comes with a one-year battery and bluetooth connectivity. There is no need to plug it in.
Garmin Vivofit 3 Watches Colors
The Garmin Vivofit 3 is available in a variety of colors to suit different tastes and preferences. Some of the most popular colors include: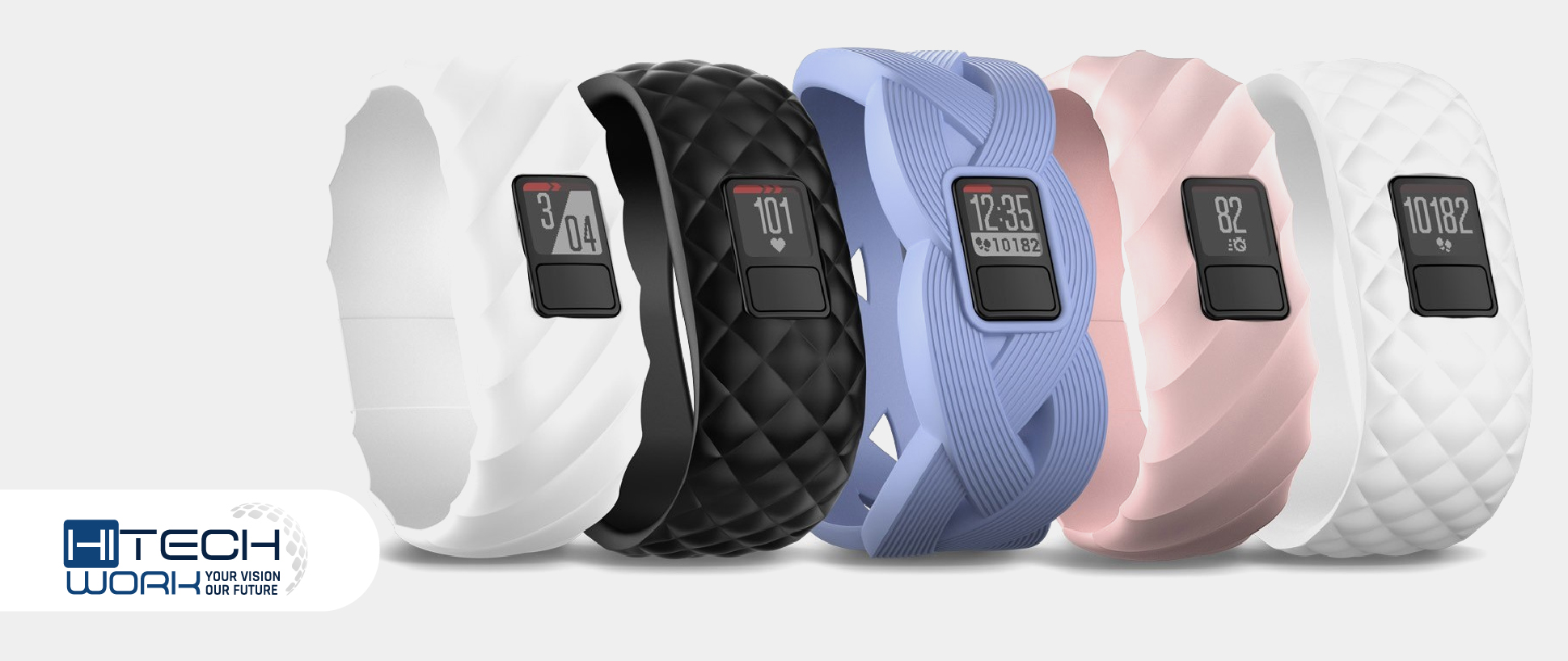 Black is the classic and most popular color of the Garmin Vivofit 3. It is sleek and versatile, making it easy to pair with any outfit.
White – The white Garmin Vivofit 3 looks clean and modern. It is a great option for those who want a lighter color for their fitness tracker.
Camouflage – If you're looking for a more unique and adventurous look, the camouflage Garmin Vivofit 3 might be the perfect fit. It features a camouflage pattern on the band, which is perfect for outdoor enthusiasts.
Marsala – This rich, dark red color adds a pop of color to your wrist. It is a great option for those who want a bold and sophisticated look.
Garmin Vivofit 3 Price & Release Date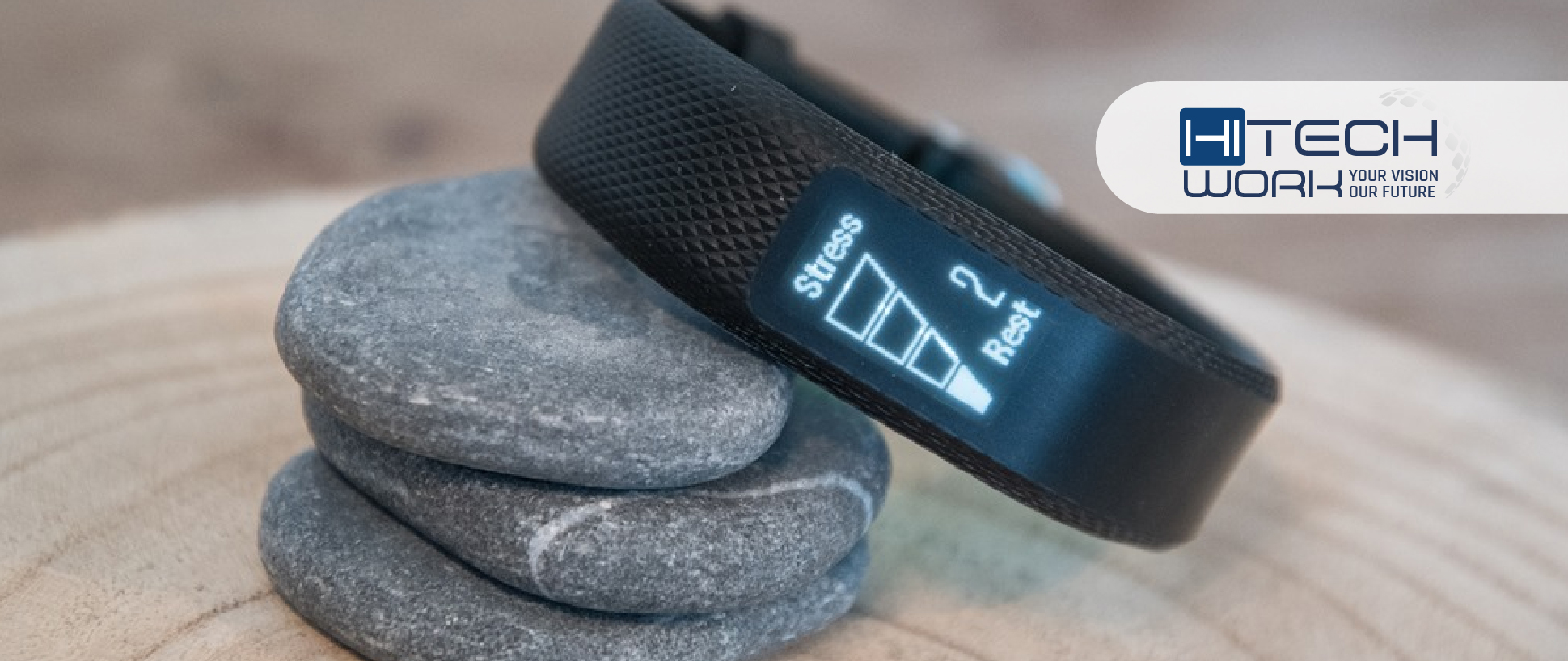 The Garmin Vivofit 3 was released in 2016 and is still available for purchase today. The price of the device varies depending on where you buy it, but it typically ranges from $50 to $100, depending on the retailer and any promotions or discounts that may be available. The vivofit 3 is still available in the US, UK, and Australia. This wearable piece came in at $100 (€90, AU$159), but we have seen a great drop in price during sales.
It is important to note that the Vivofit 3 is an older model, and newer Garmin fitness trackers are available with additional features and functionality. However, the Vivofit 3 is still a reliable and affordable option for those who are looking for basic activity tracking and goal setting.
Design
Garmin Vivofit 3 is a fitness tracker that is designed to help you achieve your fitness goals. It comes with a sleek and stylish design that will complement any outfit. The tracker is available in a range of colors, including white, black, and camouflage.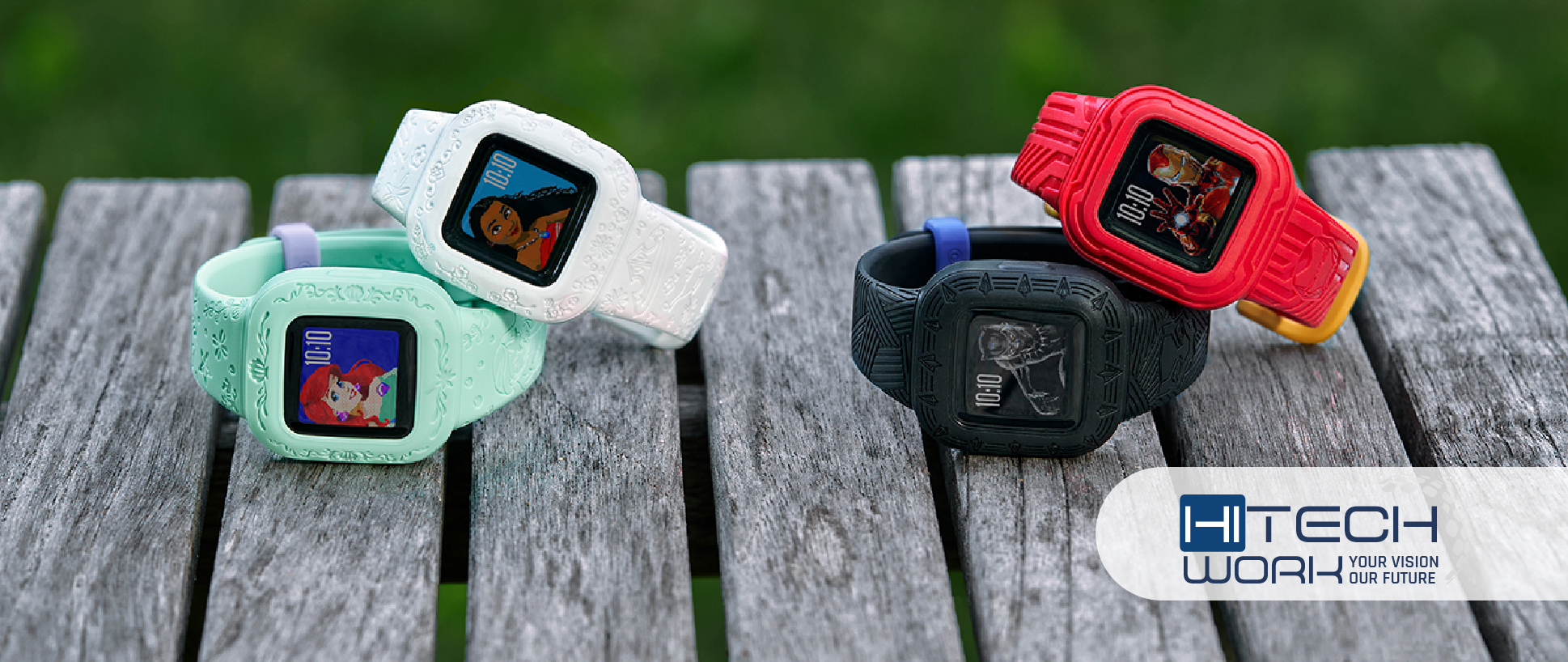 The Garmin Vivofit 3 is also water-resistant, which means you can wear it while swimming or showering. It also comes with a range of interchangeable bands, which allow you to switch up your style whenever you want. Additionally, the vivofit 3 has a button that Garmin uses seriously. When you press the button, it scrolls the display through time, date, number of steps, remaining steps to goal, distance traveled, and active minutes.
On the back of the vivofit 3 watches, there are four screws that can be removed to replace the battery after almost 3 years. The Vivofit 3 also has a customizable display showing your steps, calories burned, distance traveled, and more.
Removing the Vivofit 3 from the band and slipping it into the activity belt clip (sold separately) is easy. Furthermore, the design makes switching from one band color to another easy, including Jonathan Adler's signature colorways and fancy Alexandra sculpted bands.
With the Vivofit 3, you can track your walking, running, cardio, and cycling, as well as your sleep quality and duration. The Vivofit 3 automatically tags activities when Garmin's Move IQ is turned on. Garmin's free Garmin Connect smartphone app syncs activities on the device with a paired compatible smartphone via Bluetooth.
Vivofit 3 leaps ahead of other simple fitness bands with heart rate monitoring. A heart rate monitor is not built into the Vivofit 3, but it can be connected via Garmin's ANT+ wireless communication protocol to any compatible heart rate monitor. Vivofit 3 displays heart rate and its zone while exercising when paired with a heart rate monitor.
It's Features
64 x 64-pixel display that is a .39-inch square
A long press starts the activity, and a medium-long hold starts to sync with a paired smartphone.
3-year battery life guarantee
customizable display
ANT + heart rate monitor capability
Move IQ technology that detects your steps, running, cycling, or any activity
Sleep tracking feature that tracks your sleep pattern
Performance & Fitness Tracking
No heart rate monitor, GPS, or altimeter
Tracking accuracy is comparable to rivals
Differentiate between walks and runs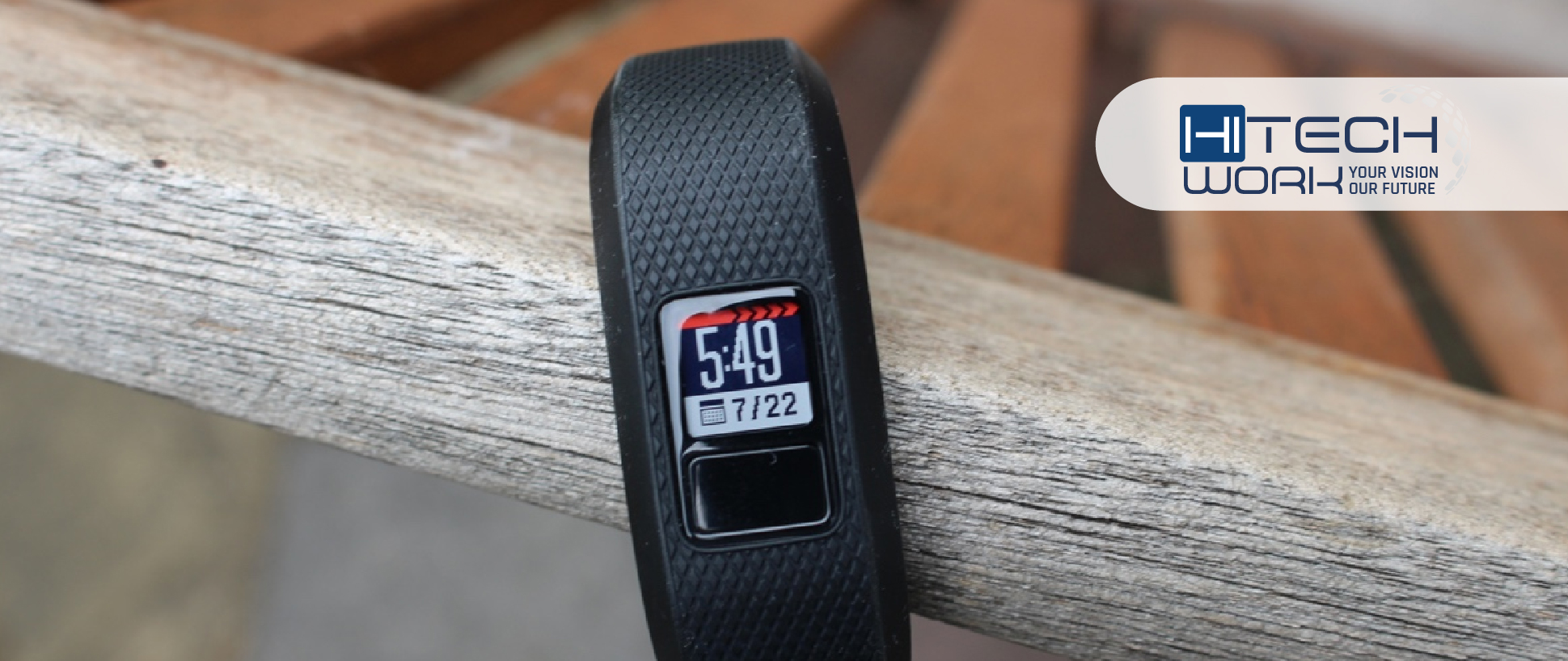 The vivofit is the simplest watch, and it has no various features. There is an accelerometer-based pedometer, but it has no GPS, heart rate sensor, or climb tracking altimeter. To an extent, the price reflects the simplicity of the product.
The watch has one more advanced feature, which is exercise recognition. The Vivofit 3 begins logging activities recorded separately in the companion app by pressing the button long enough. It also counts your daily steps.
We've heard reports of this misfiring, but in our experience, it accurately tells the difference between walks and runs. The Misfit Shine 2 is probably better suited for swimmers than the Moov Now or something specifically designed for swimmers like the Garmin Swim.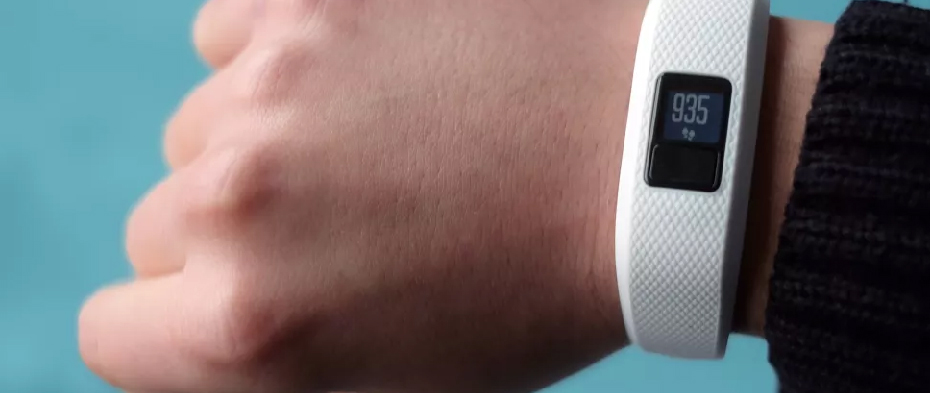 Aside from the time and date, the Garmin Vivofit 3's stats aren't especially accurate, but they're roughly comparable to wrist-worn pedometers. While you're sitting at your desk, for example, its algorithms block arm movements.
The explanation seems simple: make just a few sporadic arm movements, and you'll be ignored. It only takes a few days for them to become a pattern, then they're let through. As a result, if you pat a dog for 5 minutes, you will get some phantom steps.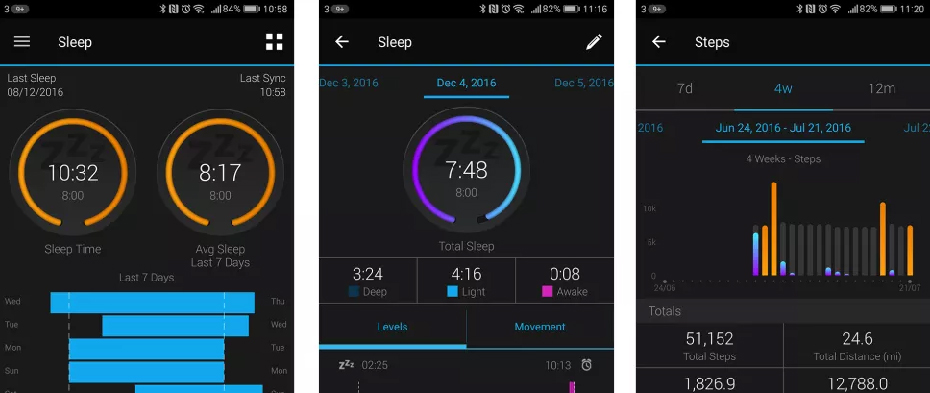 The Garmin Vivofit 3 tracks your sleep automatically, and an alarm clock is included. It has a speaker that resembles a classic Casio digital watch. The tracker bleats, it's not all that loud, and it lacks the clever tech that wakes you at the right time during sleep.
The mornings will be bright and early for you (at 6:30 am or whatever time you choose). There is no snooze button here either, nor is there a vibrate feature, so phone notifications are also impossible.
The Garmin Connect app is where you set the alarm time and store your data.
Garmin Vivofit 3 Connecting App
The vivofit 3 colors connect via bluetooth 4.0 with Android and iOS devices. To pair it, you need to download the free Garmin Connect app on your mobile and create an account. Then follow the on-screen instructions and press the vivofit 3 button until a Wifi symbol appears.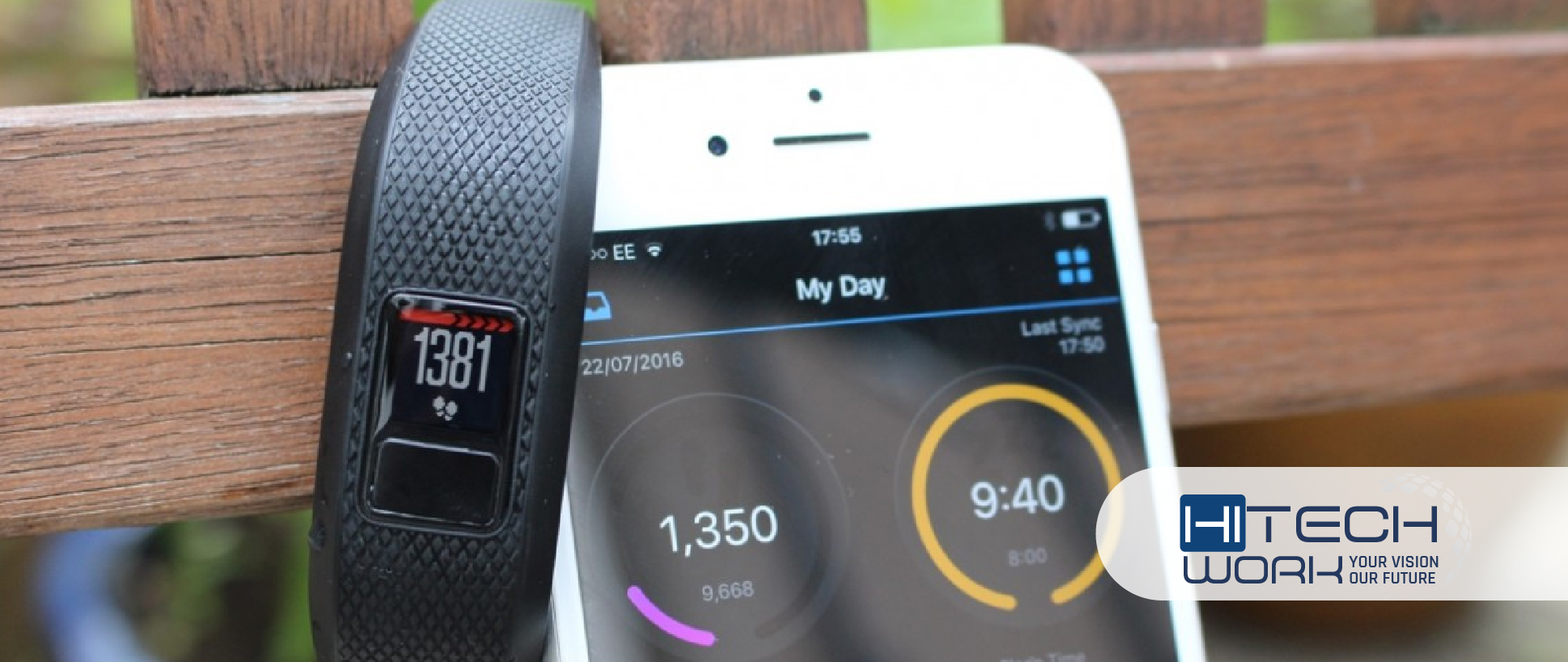 I easily connected vivofit 3 with an Apple iPhone 6. Once it is paired, the vivofit 3 automatically syncs with your device. You can manually sync by pressing and holding the band's button until a sync icon appears.
The app is familiar to anybody who uses Garmin's fitness trackers. It uses a dull black-and-gray color scheme for achievements and graphs. A lot of information is packed into various lists and menus, which can be difficult to navigate. If you wish to change the clock faces, you will need to tap More > Settings > Vivofit 3 Settings > Display. You will have to tap and swipe a lot to get around.
On the main app screen, you will see your activity goal progress for your sleep and your goal targets. The screens offer a more detailed breakdown of statistics and activities. It includes cycling, running, steps, and intensity minutes. Intensity minutes are active minutes.
Editor's Recommendations