How to do Fax to email? There are different ways to send a fax online, and you can easily send Fax online using your PC, laptop, smartphone, or tablet. (insiderlyfe.com) Send Fax from Gmail (or any additional email server or client), send a fax from Google Drive (Google Docs and Google Sheets), send a fax from Windows PC, send a fax from Mac (Apple's productivity apps including pages and numbers), send PDF to fax, send a fax from Microsoft Word, and send a fax from your enterprise software are all possible using online fax services.
Send Fax from Gmail (or any other email server or client) is a better way in all of them. Here we are sharing the sending and receiving ways of fax.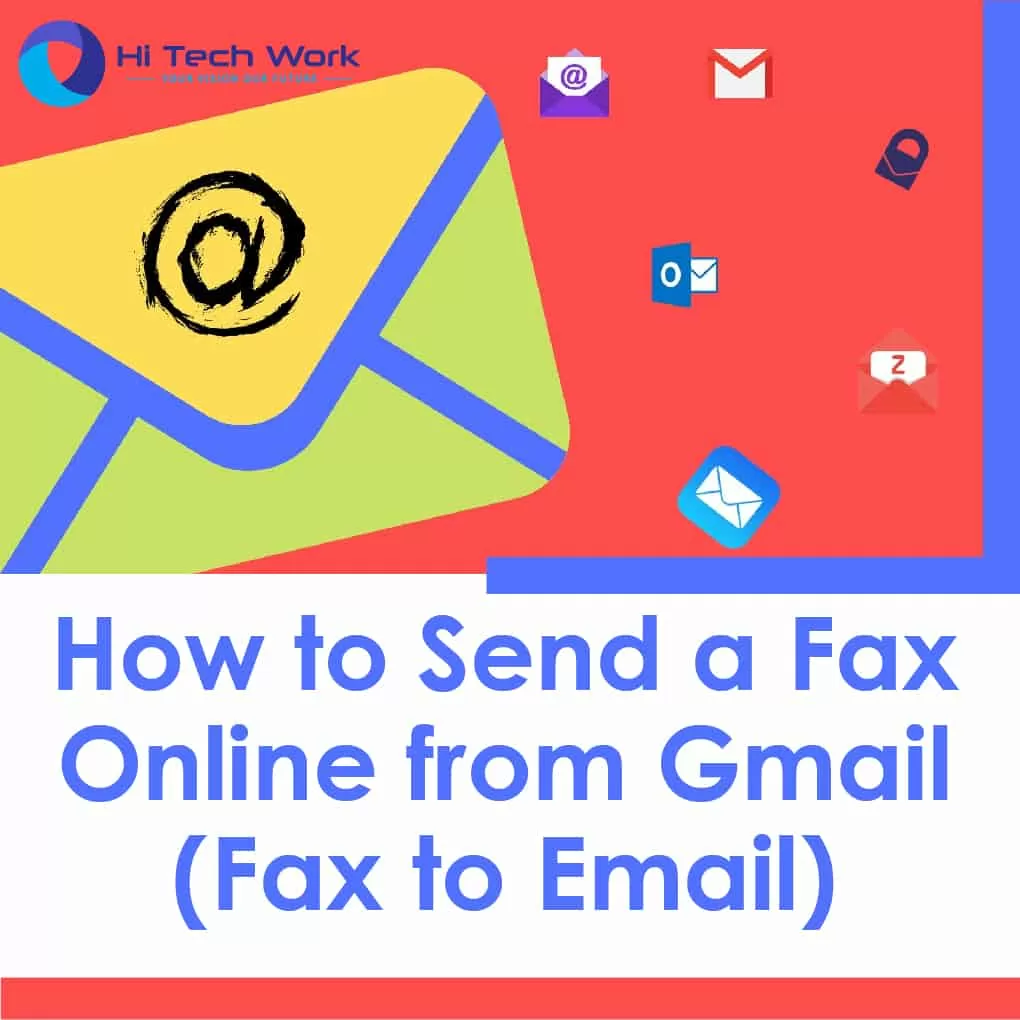 How to Send a Fax Online from Gmail (Fax to Email) 
Email to Fax is one of the most suitable and fastest ways to send Fax online. If you wish to send a fax from Gmail for free, follow these steps:
Sign up through FAX.PLUS using your Google account (Click on the Google button to sign up with Google).
Open your Gmail account and hit on the Compose button to start a new email.
Insert the recipient's fax number followed by @fax.plus in to field (+16692001010@fax.plus).
Fetch the document you want to fax from Gmail.
Send your email, and the fax transmission will be begun right away.
You can use the Body of your email to write an optional cover sheet, and you can use the subject of the email as a Note.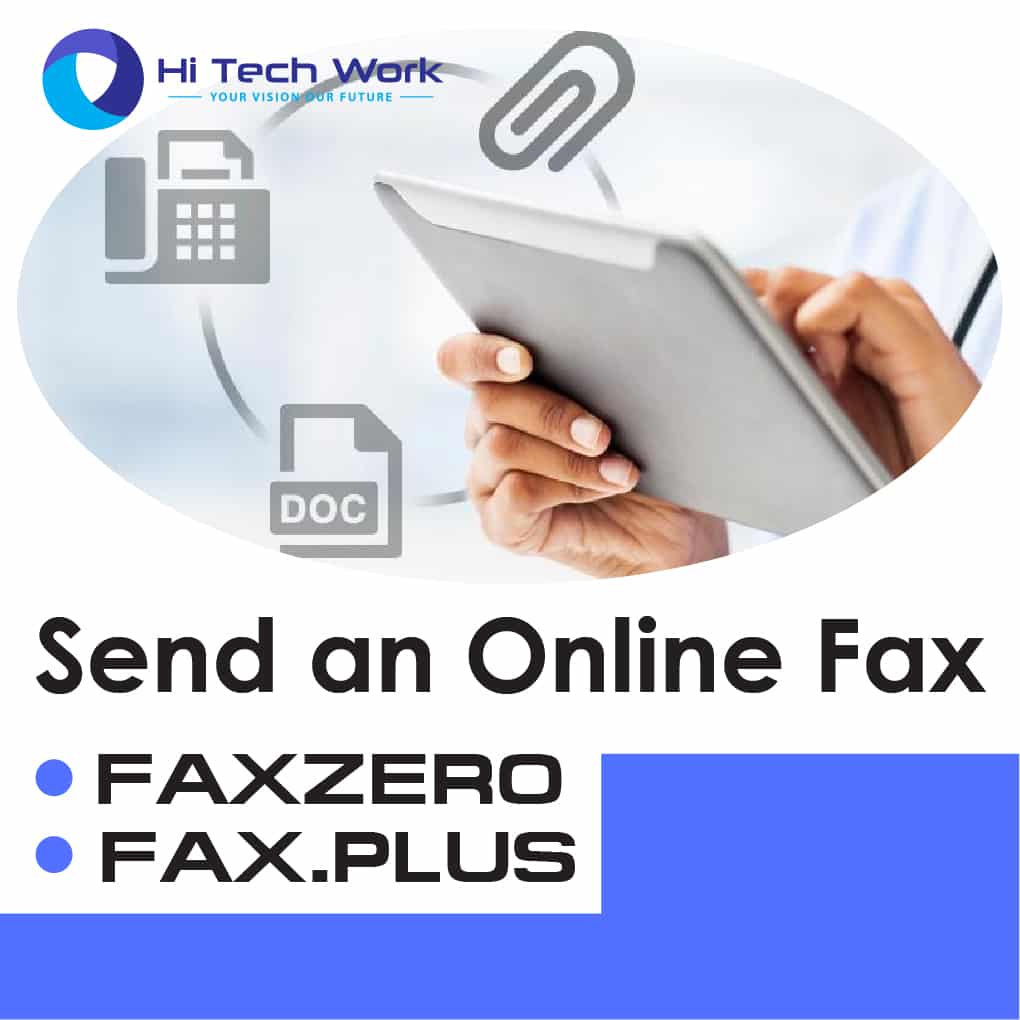 Send an Online Fax
Many web services can send a fax to any number you prefer. With reliable services, sending a fax is free if you're transmitting a small number of pages. In this instance, the fax service usually sets an ad or logo on the cover page promoting itself. If you require to send more pages or don't want an ad cluttering up your Fax, you'll usually have to cough up some money. Alternatively, many services charge you a monthly payment, and many offer a 30-day or 60-day trial.
Assuming the document you require to fax is in hard copy format, you'll first need to scan it. You can save the scanned document as a PDF or TIF file, though a PDF is a more suitable choice if you want to keep the electronic version of the file and maybe share it with other people at some point. Typically, you would scan a document using your system and a scanner or an all-in-one printer. But if you don't have the required equipment, you can scan the document with your mobile phone utilizing a scanning app.
FaxZero 
FaxZero is simple to use. From the website, enter your name and contact info and your recipient's name and fax number. Attach the document you want to fax; FaxZero accepts Microsoft Word documents and PDF files. If needed, add a cover page, type the confirmation code displayed, and click the button to send your Fax.
In response, FaxZero emails you a verification message with a URL to the Fax. FaxZero will deliver the Fax to your recipient, then send an email to verify that your Fax was received.
FaxZero is free if you need to send only three pages at a time, restrict yourself to five faxes per day, and don't feel bad the FaxZero ad on the cover page. For $1.99 per page, you can transfer as many as 25 pages at a time without a cover page ad.
According to the company, all user data sent to FaxZero is encrypted and submitted through the HTTPS protocol to its server. Further, all outbound connection from the FaxZero server is secured with either SSL or TLS.
Fax.Plus
Fax.Plus is deserving considering for its convenience and availability. Send a fax from the Fax.Plus website, the iOS or Android application, Google Docs, or email services like Gmail and Outlook.
Your first ten faxes are free; after that, you need to sign up for a paid plan. The Basic program offers you 100 pages a month for $5.99 per month or $59.99 per year. The Premium plan provides you 300 pages a month for $11.99 per month or $119.99 per year.
The business plan allows 800 pages a month for $19.99 per month or $179.99 per year on the business side of things. For the Enterprise program, you get 3,000 pages a month for $59.99 per month or $599.99 per year. With any paid plan, you also get a contact number through which you can receive faxes.
To get started, enter the Fax.Plus home page and click Sign Up for Free > Send Fax. Enter the receiving fax number and then attach the document you need to send. Fax.Plus supports a broad array of document types, including Word, Excel, HTML, PDF, JPG, PNG, and TIF. Click the Settings icon to access options to schedule the Fax, retry it if it fails, email receivers a PDF of the Fax, and optimize the paper for faxing. When ready, click the Send button.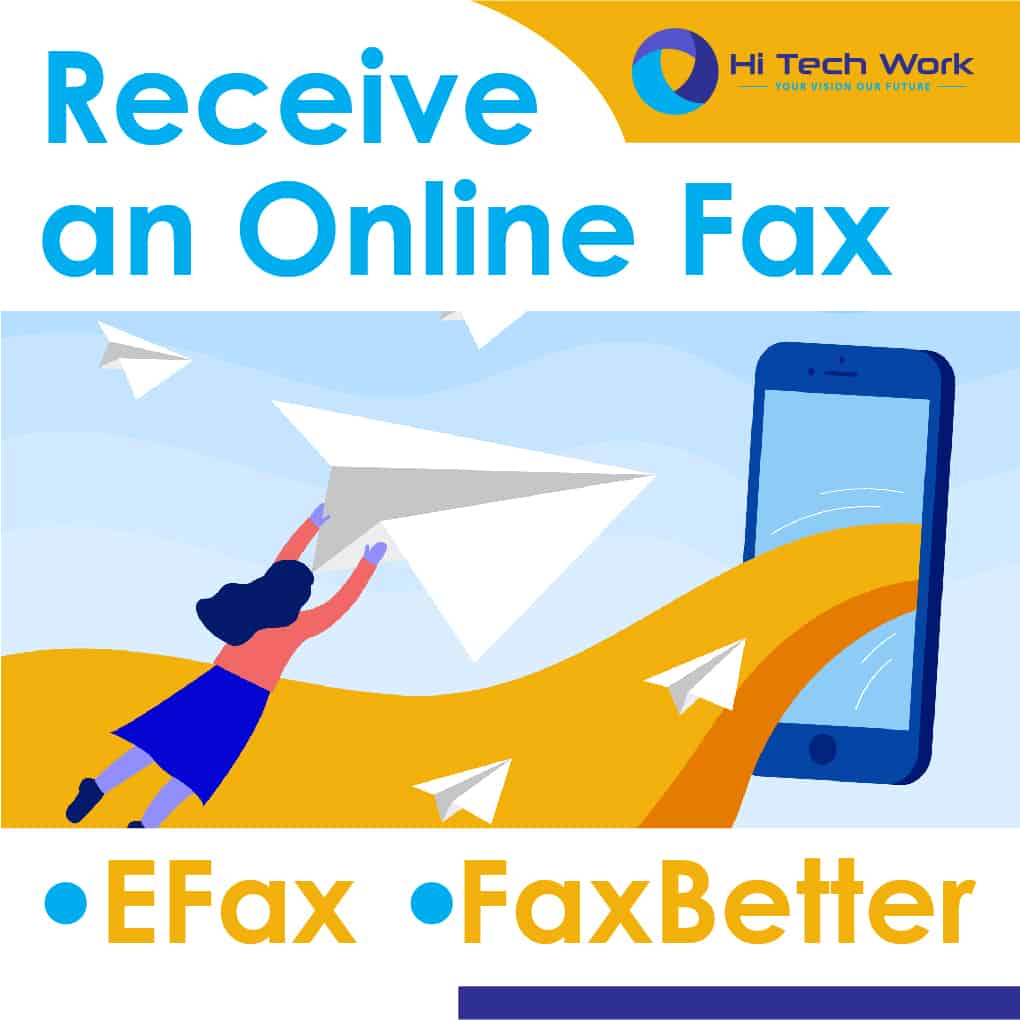 Receive an Online Fax
A variety of sites can send you to fax by assigning you a virtual fax phone number. The faxed document reaches you through email, typically as a PDF or TIF image. Some services use a proprietary format for the paper and provide free software for viewing it.
EFax
EFax offers a free version by which you're assigned a virtual fax number, though not a toll-free one. You can receive up to 10 faxed pages per month and see faxes through the free eFax Messenger software. This software provides you to zoom in and out of the file, print it, and save it as a generic TIF graphic. You can also view the faxes as PDFs through Adobe Reader or TIFs by a standard graphics program.
The service also offers paid programs if you need to receive more faxes and send them as well. For $16.95 per month and a $10 setup fee, the eFax Plus plan lets you send 150 faxes and receive 150 each month. For $19.95 per month and the $10 setup free, the eFax Pro plan enables you to send 200 faxes and receive 200 each month.
FaxBetter
With the free flavor of FaxBetter, you get your dedicated fax number and can receive as many as 50 pages worth of faxes per month. However, there are a couple of catches. To use the service for free, you'll have to install a browser extension that inserts ads into individual web pages while you're browsing. You'll also have to view received faxes on the FaxBetter website.
With the FaxBetter paid program, you can get up to 500 faxes per month, view them in your email software, search for text within your faxes, and send faxes. Its $9.95 per month with automatic renewal, $95.40 for one year ($7.95 per month), or $142.80 for two years ($5.95 per month).