What is a ping in blogging? it's a process in which you can inform all search engines and the world that your blog has been updated. It's very important to keep your blog updated daily to drive more visitors here WordPress ping list helps you to easily ping all the search engine to get the huge amount of traffic.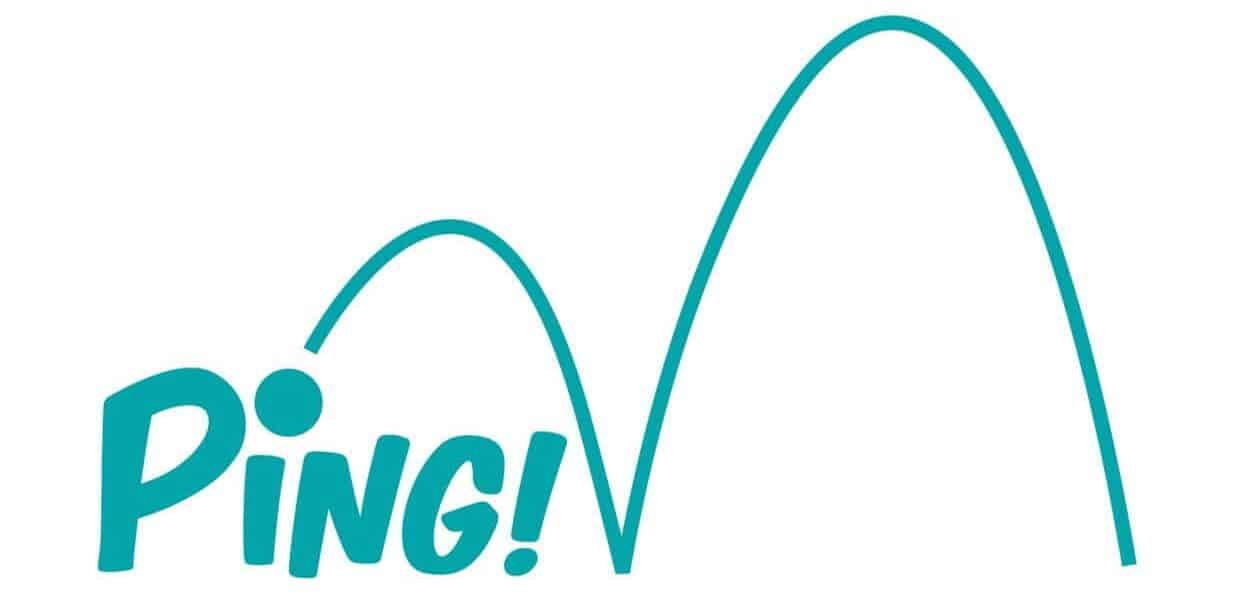 In simple word, WordPress ping list is very useful to extend your blog reach to major search engines. We all know that blog has a big advantage over static/dynamic sites in the form of Ping. Whenever you publish, edit or modify a post, WordPress sends a ping to all the Ping services which are listed under your ping update service. So this way, ping services get notified about the new post and search engine will quickly index them. At the end of the article, there is a list of online ping where you can ping your website online.
Benefits of Ping List
Index your site in major search engines and directories in the short time to get a high amount of visitor;
Increase your visibility in search engines;
It also helps to build backlinks;
Submit your updated or changed content into search engines.
How WordPress's Default Ping Settings Can Hurt Your Blog
As I've mentioned, WordPress will automatically ping your blog every time you publish a post or edit a post, this is a good thing. However, if you edit posts a lot, especially within a short period of time, then it becomes a BIG problem and can hurt your rank. Some people obsess over the smallest of errors or layout issues on their site, causing them to constantly edit their posts or page. With each edit, WordPress sends a ping to the update services. Excessive pinging like this can get your site banned from the update services for being a spammer. WordPress's advice for serial post editors is to turn off pinging entirely.
How Often Should you Ping your Blog
Ping your blog only when it's updated;
Never ping your blog when it's not updated;
Never do over ping. It's a penalty;
Use plug-ins to avoid over pinging;
WordPress ping list or Pinging sites never boost your ranking.
Is there any negative effect of Pinging too much?
What will happen if you ask the same question to one of your friends again and again in a single day? Obviously, he/she will get annoyed by you. In the same way, it's good to avoid pinging the same URL over and over within a short period of time. You can use 2-3 tools to ping the same URL of your blog or website. Don't ping a single URL with 10 ping tools or 10 times with the same ping tool. I recommend to ping a URL only once with a single ping tool and use up to 3 or 4 ping tools. But first, do some basic WordPress setting so that your website become more SEO friendly.
Best WordPress ping list in 2106
This is the list of all search engine ping list service. When you update your post or article then you have to ping this all search engine to index your post. You can manually ping all search engine one by one or just copy the below WordPress ping list and past it in WordPress as explain below to automatically ping.

http://rpc.icerocket.com:10080/
http://blogsearch.google.com/ping/RPC2
http://1470.net/api/ping
http://api.feedster.com/ping
http://api.moreover.com/RPC2
http://api.moreover.com/ping
http://api.my.yahoo.com/RPC2
http://api.my.yahoo.com/rss/ping
http://bblog.com/ping.php
http://bitacoras.net/ping
http://blog.goo.ne.jp/XMLRPC
http://blogdb.jp/xmlrpc
http://blogmatcher.com/u.php
http://bulkfeeds.net/rpc
http://coreblog.org/ping/
http://mod-pubsub.org/kn_apps/blogchatt
http://www.lasermemory.com/lsrpc/
http://ping.amagle.com/
http://ping.bitacoras.com
http://ping.blo.gs/
http://ping.bloggers.jp/rpc/
http://ping.cocolog-nifty.com/xmlrpc
http://ping.blogmura.jp/rpc/
http://ping.exblog.jp/xmlrpc
http://ping.feedburner.com
http://ping.myblog.jp
http://ping.rootblog.com/rpc.php
http://ping.syndic8.com/xmlrpc.php
http://ping.weblogalot.com/rpc.php
http://ping.weblogs.se/
http://pingoat.com/goat/RPC2
http://rcs.datashed.net/RPC2/
http://rpc.blogbuzzmachine.com/RPC2
http://rpc.blogrolling.com/pinger/
http://rpc.icerocket.com:10080/
http://rpc.newsgator.com/
http://rpc.pingomatic.com
http://rpc.technorati.com/rpc/ping
http://rpc.weblogs.com/RPC2
http://topicexchange.com/RPC2
http://trackback.bakeinu.jp/bakeping.php
http://www.a2b.cc/setloc/bp.a2b
http://www.bitacoles.net/ping.php
http://www.blogdigger.com/RPC2
http://www.blogoole.com/ping/
http://www.blogoon.net/ping/
http://www.blogpeople.net/servlet/weblogUpdates
http://www.blogroots.com/tb_populi.blog?id=1
http://www.blogshares.com/rpc.php
http://www.blogsnow.com/ping
http://www.blogstreet.com/xrbin/xmlrpc.cgi
http://www.mod-pubsub.org/kn_apps/blogchatter/ping.php
http://www.newsisfree.com/RPCCloud
http://www.newsisfree.com/xmlrpctest.php
http://www.popdex.com/addsite.php
http://www.snipsnap.org/RPC2
http://www.weblogues.com/RPC/
http://xmlrpc.blogg.de
http://xping.pubsub.com/ping/
http://rpc.copygator.com/ping/

Manage Your Pinging Activity with Plugin
There are several plugins available to control your pinging activity. But I recommended my client to  go with WordPress ping optimizer. Download it and install it. Find option ping optimizer under setting and set ping according to your choice.
How To Manually Add Ping List To WordPress
Go to Writing under Setting option and click on it.
Copy the above ping list and
Replace the default ping list by WordPress ping list.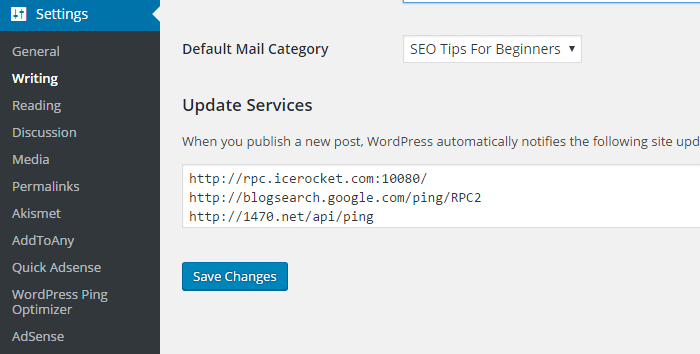 Online PingList Website To Ping The Different Search Engine Online
You can also ping different search engine with the online tool are mansion below. How to use ping tools? just put the URL that you want to ping and write the title of that page, then simply click on ping or submit button to start the process. After some seconds you will see the confirmation message and your ping is done.
Pingler

:-

 Pingler is one of the oldest and popular pinging service site in the world. By submitting  here you are informing a large number of search engines and RSS directories that you have updated content on your website. The best thing about Pingler is that you can define your own pining servers if you want.
Ping-O-Matic 

:- 

Ping-O-Matic  is one of the best in  the business. By using Ping-O-Matic you can Update multiple services and search engines about updates to weblog content, with a single ping. They've fewer services in their list but all of them are legitimate and important ones.
PingMyBlog :- PingMyBlog.com notify all the major blog directories in one go so that everyone knows about your latest blogs. This is a great way to improve the popularity of your blog and make sure that  search engines crawl and index your site properly.
Ping.in:-  Ping.IN is a blog ping service that pings or notifies Weblog Services such as Blog Search Engines and blog directories that your blog has been updated. Thus enabling them to index your blog fast and make your content available for a larger audience.

Google ping

:- Google Ping  is one of the highest ranking and easy to use ping websites out there for your site.
Feed Shark:- easily promotes your blog or website by sending a ping to its partner sites. Feed Shark pings a variety of web services to notify all search engines that your blog, website, RSS feed, & podcast has been recently updated.

Pingoat:- 

Pingoat is a service that pings or notifies a number of services that keep track of weblogs and publish them. Pingoat also has an XML-RPC server. Ping services like Technorati, Newsgator, feeder.
Hit:- I recommended go with Pingler is my favourite and I personly use this to ping different search engine and it is very easy to use. If you don't want to ping manually then you can go with premium service. You just have to upload a CSV ( make a list o URL of all the page) file into it to automatically start pinging. You can also use the extension to directly add a link into the Pingler account.
Know Whether Google Indexed Your Content or Not
You no need to be an SEO expert to get to know whether Google indexed your site or not after pinging your updated blog post. What you have to do is very simply just go to Google search and type the post title you updated on your blog. Then click enter or search icon.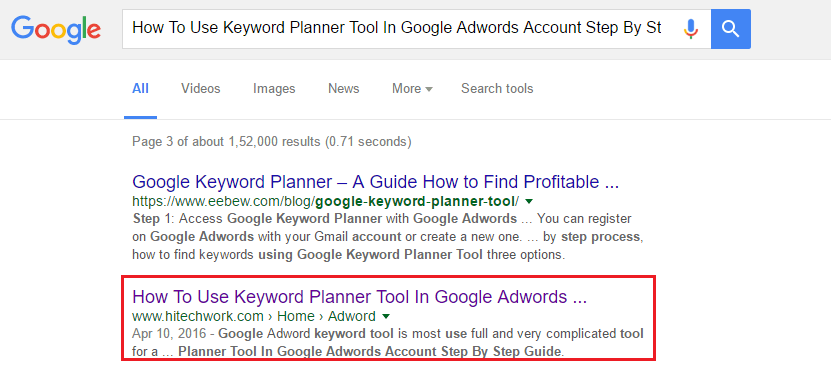 If your blog post is indexed, it'll be clearly visible in first search result itself (if you typed the entire post title instead of a keyword). And try it with a keyword search whether it's done or not. Please note your content may take some hours to get indexed after your ping. Once you are finished submitting ping list in WordPress, I suggest you to make your personal
robots.txt file
for your website so that search engine can easily understand what to index and what to not?
Recommended Post
Remember to share this post with anyone who might benefit from this information, including your Facebook friends, Twitter followers and members of your Google+ group! And also Support Us By Liking Our 
Facebook
, 
Twitter
, and 
Google+
 Page.
If you have any suggestion or problem about WordPress ping list please feel free to comment below.
I'm Professional Blogger, SEO and Digital marketing expert. I started my blog in 2016 with the aim to share my knowledge and experiences for the people associated with my field as well as for general public.