Diesel is a well-known Italian company founded by the great Renzo Rosso back in 1978. Besides being passionate about making clothes, Rosso managed to lead his company into producing high-quality timepieces. In a partnership with Fossil, Rosso gave the world an impeccable timepiece line that produces sophisticated-looking watches regularly.
Rosso also managed to strategically place his brand and his products in a highly competitive market. There's certainly no question that Diesel timepieces are some of the most affordable watch brands available today. With that said, here are five Diesel models that you should absolutely look to buy today: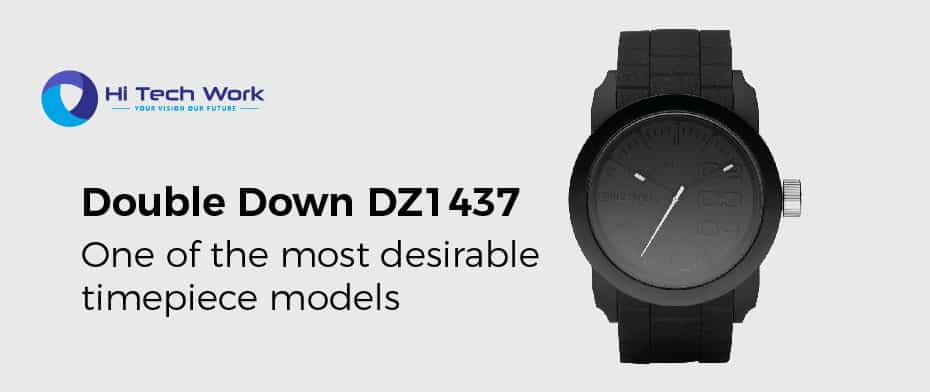 Double Down DZ1437
One of the most desirable timepiece models among Diesel Watches is the Double Down DZ1437. This Diesel model and collection is the ideal choice for those who are looking for an affordable timepiece. Although it's affordable, it does not run short with a sleek and stylish aesthetic that anyone can easily add to their style.
Double Down DZ1437 Diesel timepieces are an ultra-modern watch model that has index markers located at two, three, and four hours. The visible large numerals also add to the modern and unique design of this watch. The only drawback upon buying this timepiece is that it shows wear and tear incredibly fast.
This unfortunate feature can easily be controlled by taking good care of it. Of course, anything that receives exceptional care will last you a long time. Moreover, it features a hypoallergenic silicone band in which some of you will surely appreciate.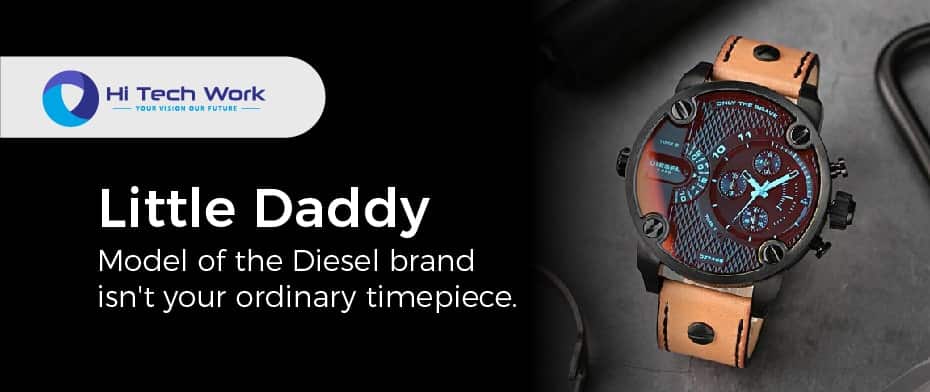 Little Daddy
The Little Daddy model of the Diesel brand isn't your ordinary timepiece. This watch has been made to be seen, talked about, and attract attention. The Little Daddy is a timepiece that speaks luxury, and only those who have supreme confidence in themselves will be able to pull it off.
This model features bold gold plating and a massive case. It's undoubtedly desirable and attractive, and it features a monochromatic color scheme that contributes to its elegant aesthetic.
The date is visibly seen at the 3 o'clock position, and a dual time display is strategically placed at the 9 o'clock mark. It's an affordable timepiece that leaves us wondering how a luxurious-looking watch can go for an incredibly bargain price.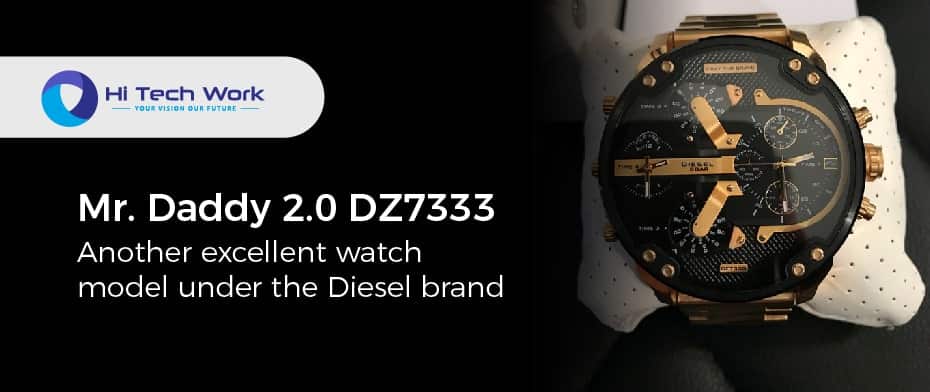 Mr. Daddy 2.0 DZ7333
Another excellent watch model under the Diesel brand is the timepiece named Mr. Daddy 2.0 DZ7333. It features a desirable gold-tone plated bracelet with gold accents on the face and its bezel. It's certainly a no-brainer for those who want a luxurious-looking timepiece at an affordable price.
This Diesel timepiece would be a no-brainer to add to your watch collection, accessory collection, and watch rotation. You'll look incredibly commanding with a gold-tone plated accessory on your wrist that looks elegant and sophisticated.
This watch displays multiple time zones simultaneously. You're definitely getting several features along with an elegant design and aesthetic. It runs on a safe and reliable Japanese quartz movement, and it features three chronograph sub-dials that would surely turn heads and attract attention.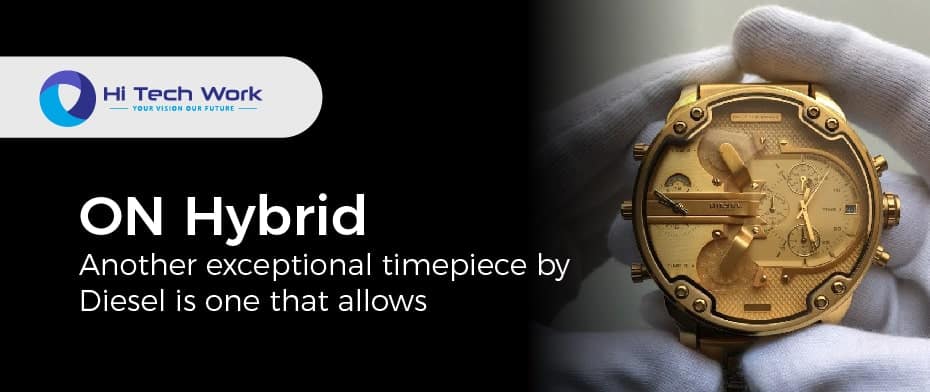 ON Hybrid
Another exceptional timepiece by Diesel is one that allows you to sync with your phone. The ON Hybrid will notify you whenever you have a text message or an incoming call. It's undoubtedly affordable, and for the technology that it offers, it's a no-brainer to purchase.
The ON Hybrid will allow you to stay on time and on schedule while connecting with your loved ones. It also works in sync with various health-related apps that will help you achieve your fitness goals. This Diesel timepiece also has an excellent battery life that will last you up to six months. Furthermore, it has four colorways, and you can choose the one that defines your style.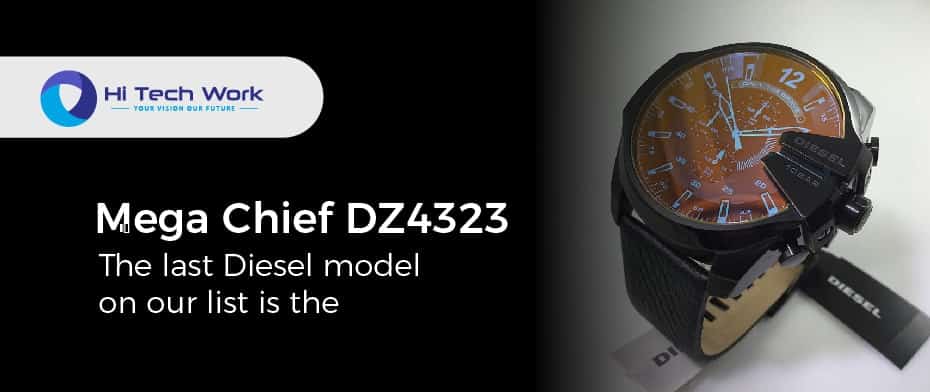 Mega Chief DZ4323
The last Diesel model on our list is the Mega Chief DZ4323. It's the perfect timepiece for all the resilient and brave people out there. The Mega Chief DZ4323 is an ideal gift for police officers, military members, or firefighters.
If you happen to have one in your personal circle, then you'd make them extremely happy by gifting them this elegant and sophisticated-looking Diesel watch.
This timepiece also features an iridescent crystal front that makes it look special. The crystal allows it to change from blue to red at various angles. It's also a sturdy, durable, and reliable watch to have in your watch rotation.
Takeaway
As we said, it's a mystery how Diesel can provide its loyal followers with excellent timepieces that look elegant and sophisticated at a bargain price. Nonetheless, these are timepieces that are a must-have and must-add to any watch collection or accessory collection. Purchase a Diesel timepiece and join the Diesel movement today!