As time goes on and we age, the need for physical activity becomes greater and greater. A sedentary life is a path to an unhappy life, filled with too much sickness. If you want to try a mountain biking tour, but you're no longer in your 20s, then you may be wondering: am I too old for mountain biking?
Actually, there is no age limit for mountain biking. It doesn't matter how old you are, you can try it. The key is that you don't force yourself to ride those hills that are too technical for your skill level. This will also not cause harm to your body.
Too old to start mountain biking?
Mountain biking is a great sport for any age group. The mountain ebike is a strong and stable bike equipped with a suspension that absorbs the most of shock from bumpy roads. This also plays a role in protecting your riding safety to some extent. With a suspension, you can enjoy riding without putting too much stress on your joints, which is important for seniors. But to reduce the risk of injury, you need to ride at your comfort level and try not to exceed your skill level. Overall, it is still a great form of exercise even for people coming of age in the 70s.
Benefits of mountain biking for seniors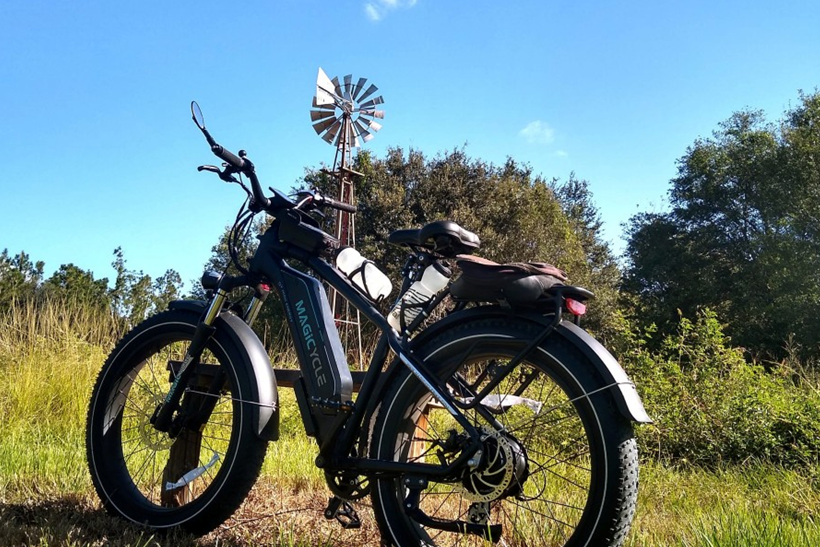 For the past decade or so, mountain biking has been a popular outdoor recreational activity. Mountain biking is not only for recreation but also for health. Outdoor exercise is becoming increasingly important for the health of seniors because of the growing number of health problems such as heart disease, obesity, and diabetes. Mountain biking is a great whole-body workout that can give you many health benefits.
Boost balance and coordination
Riding an electric mountain bike for adults can promote your balance and coordination. Mountain biking is a dynamic activity, which means you will have to constantly adapt to different terrains, elevations, and slopes. Since the terrain on mountain bikes is so varied, this is great for improving your balance and coordination.
Improving your balance not only helps you stay safe on the trails but also reduces your risk of injury on and off the bike. Balance and coordination require the different resources of the brain, muscles, nervous system, and senses. As we age, keeping these systems active will help prevent falls, which can lead to injury.
Improve heart health
Mountain biking is a great form of aerobic exercise. Like all forms of aerobic exercise, you can improve your heart or cardiovascular health by doing exercise on a regular basis. Aerobic exercise helps to strengthen the heart muscle and improve blood circulation. All of these benefits help reduce your risk of heart disease and other cardiovascular diseases.
Mountain biking has a special benefit over other forms of cycling. Since it requires a wide range of muscle groups in your body that need a lot of oxygen to function, this will allow your heart to function more consistently. If you're looking for a way to improve your heart health, mountain biking is a great option.
Reduce stress on joints
Some sports are more physically demanding than others. Mountain biking has some special benefits compared to other physically demanding sports. It is considered to be a low-impact sport. This means that it does not put as much stress on the joints as other forms of exercise such as running. In other words, when you sit on your electric mountain bike and ride, you put less stress on your overall joints, reducing the risk of letting them get hurt. The reduction in joint stress means that it will be one of the best forms of exercise for people with arthritis.
Enjoy nature
Mountain biking, more than any other kind of activity, can help you get away from the hustle and bustle of your busy life. You can get out and enjoy nature, which has many benefits for your health. Mountain biking gives you a workout in nature and is the perfect way to relax. Spending time in nature contributes greatly to mental health and overall well-being. Immersing yourself in nature promotes relaxation and reduces stress. Overall, mountain biking allows you to enjoy nature and get exercise at the same time.
Factors to consider while choosing the best mountain ebike for seniors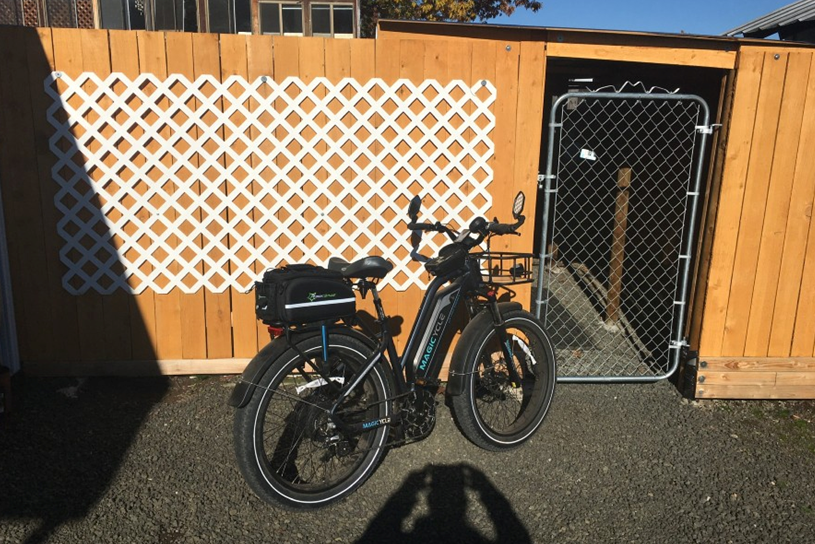 The use of electric mountain bikes is becoming a trend among all age groups, especially seniors. When looking to purchase the best mountain ebike for seniors, it is important to pay attention to the features that will give stability and comfort to seniors. For example, puncture-resistant tires are essential because they help prevent dangerous falls and injuries. So what are the other important factors to consider? Let's read on.
Weight of mountain ebike
An electric mountain bike will be heavier than a regular mountain bike because the weight of the battery and motor adds to its overall weight. Of course, the weight of the electric mountain bike varies from brand to brand. It is important to consider the weight of your electric mountain bike in case you need to transport your bike or you have to take your bike upstairs.
As you get older, the muscle mass of your body decreases. This means that seniors, their muscles lose the strength to pull a lot of weight on things. In this case, you need to choose an ebike that is not too heavy but can be used for mountain biking purposes. Therefore, when you choose the best mountain ebike for yourself, the first thing to look at is the weight of the bike. If you want a less heavy ebike, Magicycle cruiser can be a good choice for you. This is a relatively light all-terrain electric bike that you can ride to challenge the mountains with ease.
Suspension of mountain ebike
When you're young, it's easy for you to ride rough trails without even needing a suspension system or rigid frame. However, as you get older, the suspension and rigid frame of the ebikebecomes a necessity. Why is that? This is because in old age, your body cuts back on natural bone density. This means that your bones begin to lack the strength to protect you in an accident.
If you are riding a mountain ebike without suspension support, you may fall off the bike. When you fall off your ebike, you can break bones in severe cases. That's why a rigid bike frame and solid suspension are necessary for seniors' bikes. There may not be many ebikes for sale on the market equipped with rigid bike frames and solid suspension systems, but the Magicycle Cruiser Pro is one of them. Apart from that, the hydraulic disc brakes used on the Cruiser Pro will save you from any sudden accidents and keep you safe.
Mountain ebike seat or saddle
You want to ride your bike on the mountain trails for fun and relaxation. If an uncomfortable seat affects your entire riding experience, it would be too bad! Getting the best mountain ebike saddle for you is arguably the most important contact point on your bike. A saddle that doesn't match your sit bones will make you feel uncomfortable, and that discomfort will be magnified tenfold when riding for a long time. So you need a comfortable seat in order to enjoy the ride. When choosing a mountain ebike, it is best to look for a supportive and adjustable saddle. Also, it is necessary to know how to choose an all-terrain ebike.
What is the best ebike for seniors?
Now you know exactly what to look for in your new electric mountain bike. Let's take a quick look at my recommendations for the best electric mountain bikes for seniors.
Magicycle Cruiser Pro is a full-featured hardtail electric mountain bike. It has a locking feature on the front suspension, which means you can turn the front suspension on or off to your preference. So it gives you the best of both worlds: good rigidity on the uphill and good bounce on the downhill. With its 750W motor, its climbing ability is unquestionable. You can ride it to challenge the hills easily, even the steep hills. Besides, it also equipped with Kenda puncture-proof tires. Its excellent traction and grip will keep you stable and safe while riding on the mountain. Riding with the cruiser pro, you can enjoy a super comfortable mountain biking experience.
Final Words
Generally speaking, the older you are, the more important physical activity becomes. Mountain biking is neither age-restricted nor does it add stress to your joints. It is really a perfect way for seniors to exercise. But while riding you have to be careful to avoid injuries caused by excessive exercise. Now, what are you waiting for? Enjoy your mountain biking!