Need to know why Disney plus Not Working? In this guide, we shall be looking at some of the common methods to fix it when Disney Plus is not working. Considering Disney Plus as one of the recent famous video streaming services, it provides a big collection of films, TV shows, and Web Series. Currently, it is restricted to some networks and production businesses unlike Netflix but it is gradually increasing traction.
While Disney Plus is fairly new to the picture, some users have faced annoying errors that limit the app from working. Of course, we are not discussing any particular widespread issue but common troubleshooting solutions when Disney Plus stops working.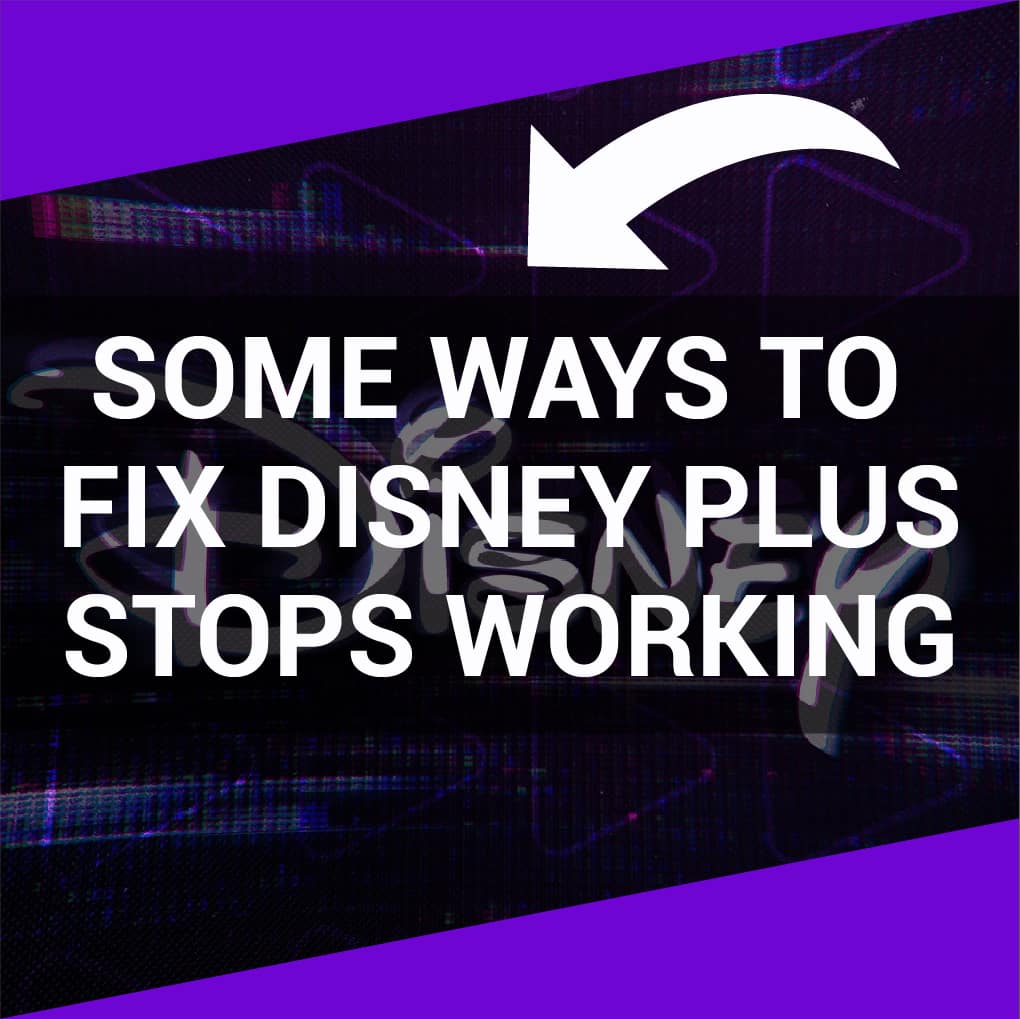 Some Ways to Fix Disney plus Stops Working 
Ensure a Stable Internet Connection 
It is usually easy to ignore the connection status of your Internet connection but it is an imperative factor. You could be considering Disney Plus services are not running but you might be staring at an unstable or poor Internet connection.
So, you can use the Fast web tool or go to speedcheck.org to measure your Internet connection speed. If it is completely slow, that might be the issue. Just to give you an opinion, if you are using a wireless connection, you may require to verify the signal strength. In other words, if the streaming device should be enough close to your router to have a fast connection.
You can just re-connect again or restart the router to see if it solve the problem. If your Internet speeds did not improve, just simply call the customer support of your Internet Service Provider (ISP).
Unknown Disney plus Errors
This is a different set of issues that typically have to do with account concerns, software & hardware problems, and device incompatibility. These faults are a bit vaguer than connectivity errors, but you can still solve most of them if you try.
When you encounter this type of issue, you will normally see error codes and information like these:
Something went wrong. Please try again. If the issue persists, visit the Disney Plus Help Center.
Error codes similar to 83, 32, 25, 12.
We are facing an issue connecting to your account. Please sign out, and sign in again. If the error persists, visit the Disney Plus Help Center.
When you notice one of these error codes, the first thing you should try is to reload the page again. These codes are usually fleeting, and the error may go away by just reloading the web player or re-selecting the same movie or show in the Disney Plus app.
If that does not solve the issue, there may be a problem with connecting to your account. To overcome this, just sign out and sign back in. After you sign back in, the service should begin operating again.
Update the App
No concern whether you are using Disney Plus app on your mobile phone or the smart TV, not everyone uses the latest available updates instantly.
So, you require to verify for app updates on both TV and smartphone. For example, there was a known problem with Samsung Android smart TVs where the Disney Plus app kept collapsing. But, a single app update solved it.
Login or Connection issue
Two related error codes that are a worry for all of us: error code 43 and 24. You are facing a login or connection problem, so what should you do to fix it?
First, inspect your internet connection. You are most likely going to need to connect back to our Wi-Fi connection troubleshooting method at the top of this guide. If troubleshooting does not solve the issue, attempt signing out and in of Disney Plus. Now, if that doesn't work, verify you're billing details. One of these resolutions should solve the issue.
Reboot the Streaming Device
If you are using the latest app version along with a constant Internet connection, you may need to just restart the device you are using it on.
Rebooting the TV or smartphone should remove any volatile cache and you should be able to load up just fine the next time you start the app.
Disney Plus Unable to Connect Error
This is a somewhat constant issue that means your app or web player was unable to join the Disney Plus servers. This error normally occurs during periods of high activity where Disney's servers can't manage the load, and it goes away when demand lowers or Disney expands server capacity.
When you encounter this error, you'll usually see a word like:
There seems to be a problem connecting to the Disney Plus service.
Unable to connect.
This kind of issue will go away on its own after the request dies down or Disney expands server capacity, but you can take a few interim actions that may let you connect.
Sign out of the app or site, and shut it down.
Open the app or site back up, and Sign back in.
If you stay to face this error, inspect your internet connection.
Check for System Updates
It is also suggested to have your system's operating system up-to-date. No matter whether it is your smartphone or TV, make sure that you have installed the latest available version of the device's operating system. Sometimes the root problem is a compatibility problem, which is usually fixed by just updating your device.
Clear App Cache & Relaunch
You just require to navigate to the Disney app info and click clear the cache data. It is worth noting that you can only perform it on Android smartphones. Once finished, re-launch the app to see if that solved it.
Re-install the App
If nothing else runs, you could just attempt uninstalling the Disney Plus app and reinstalling it to solve any temporary issue. You will require to log in again, so make sure not to forget your login details before you uninstall the app from your device.
Conclusion
There are lots of Disney Plus failure codes, but they are all much self-explanatory. If you notice a code that states there was a fault linking your streaming device, for instance, then just complete the linking process again.
Or, if you detect an error that Disney Plus is not open in your region, attempt a virtual private network (VPN) service to see if you can get nearby the region.