The internet is a vast and exciting place, but it can also be harmful to young children. As a parent or guardian, monitoring and restricting their online activity is important to keep them safe. In contrast, it can provide educational content and serve as a valuable source of information. YouTube is a popular video-sharing platform that can be a source of entertainment and education for children but can also expose them to inappropriate content.
In this guide, we will explore various methods to help you block Youtube Channel and block YouTube on your iPad, allowing you to manage screen time effectively and create a more productive digital environment, whether you aim to reduce distractions during work or study sessions or establish healthy boundaries for your children. These techniques will empower you to take charge of your iPad's YouTube access. And we will provide step-by-step instructions on how to limit Youtube content.
Why Should We Youtube Blocking on iPad for Child Security?
One such measure is to block certain websites, such as YouTube, on our children's iPads. YouTube has a vast library of content that is inappropriate for children. Even with parental controls, it can be difficult to navigate iPad Youtube restrictions and ensure that our children only view age-group-appropriate and educational content.
Here are a few reasons why you might want to consider preventing Youtube usage on iPad:
Inappropriate or Adult content
Cybersecurity or cyber bullying
Time management to make the child's future worthy
Distractions and lacking productivity
Parental control iPad Youtube
Digital world detox
Method 1 Quick and Simple Solutions to Block Youtube on iPad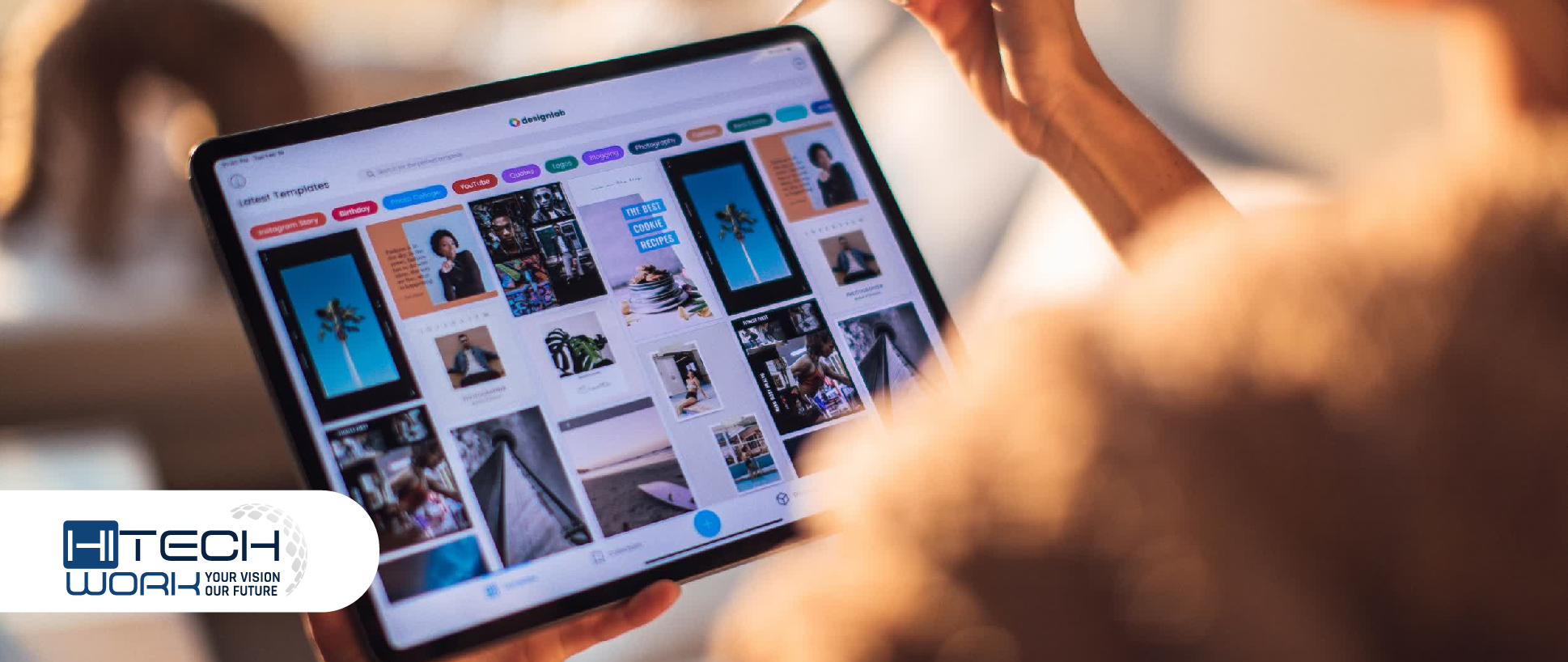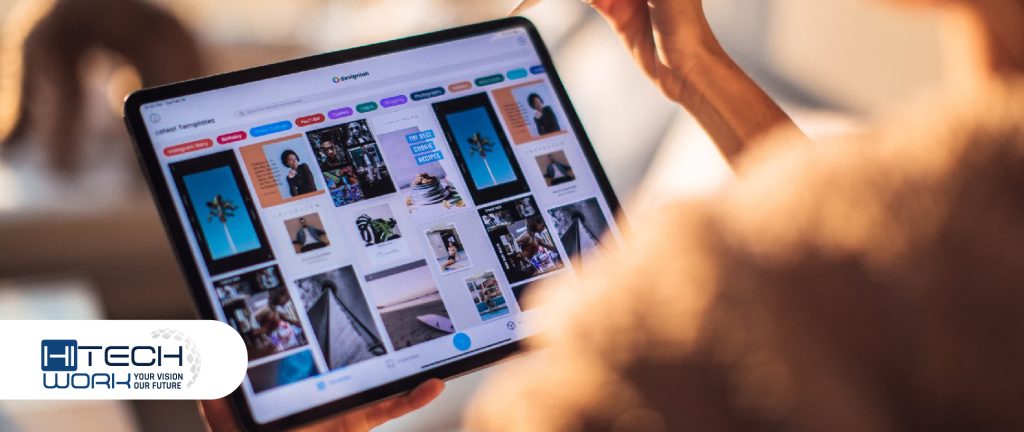 Nowadays, parents are much concerned about their child security. It seems that children are born to scroll social media platforms. Here are the steps to block Youtube on iPad.
Go to the iPad settings icon.
Click on screen time and turn on screen time on your iPad's settings.
Tap continue, then select "This is my child's iPad."
Now you need to set a passcode that only you can remember.
Tap Privacy & Content Restrictions and then allow apps.
Slide the toggle switch next to Youtube to the off position to restrict Youtube.
Method 2 How to Block Youtube on Safari on iPad?
Blocking the Youtube app on iPad is easier than blocking the app. And this method only works for the Safari browser. If you want to learn Chrome Youtube blocking on iPod, method 4 below is available for you, and here we will learn about blocking the Youtube Safari web browser. (handymanconnection.com)
First, you need to tap on the settings app.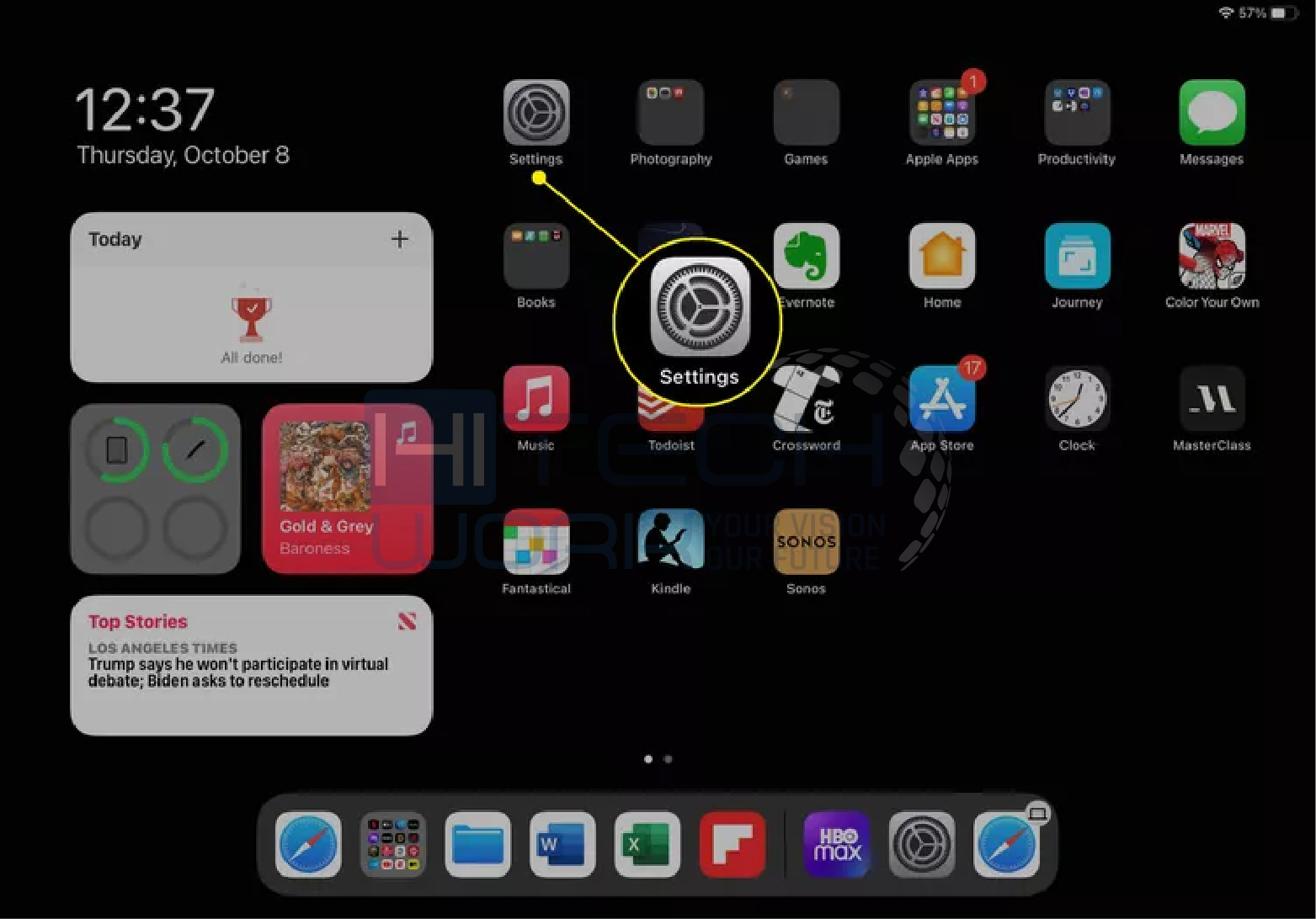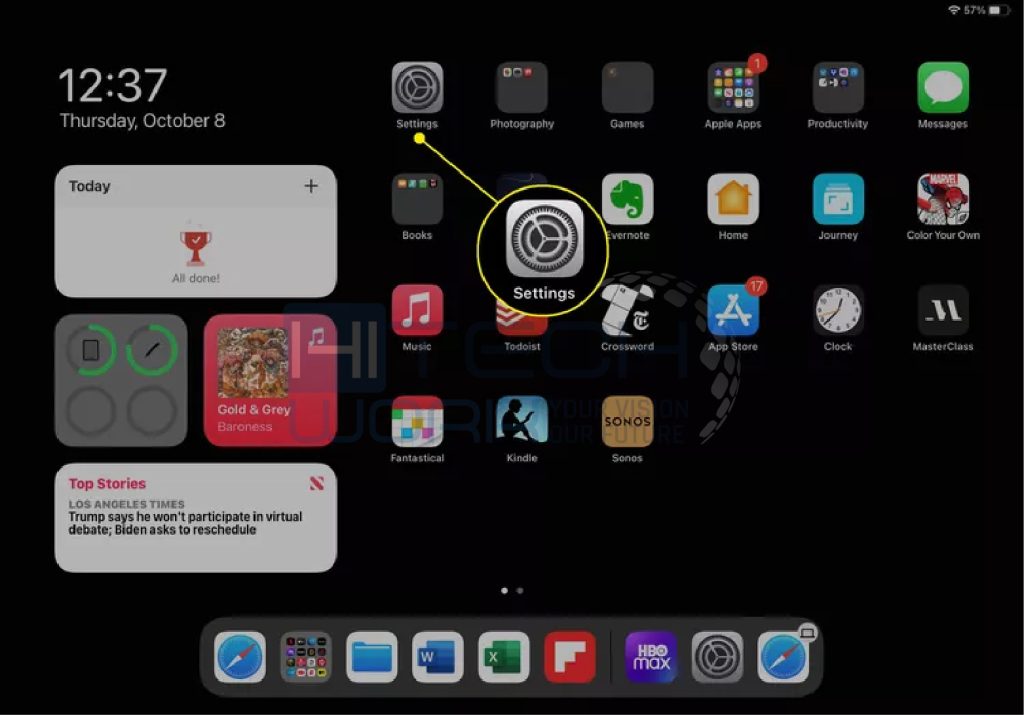 Tap screen time and tap content and privacy restrictions.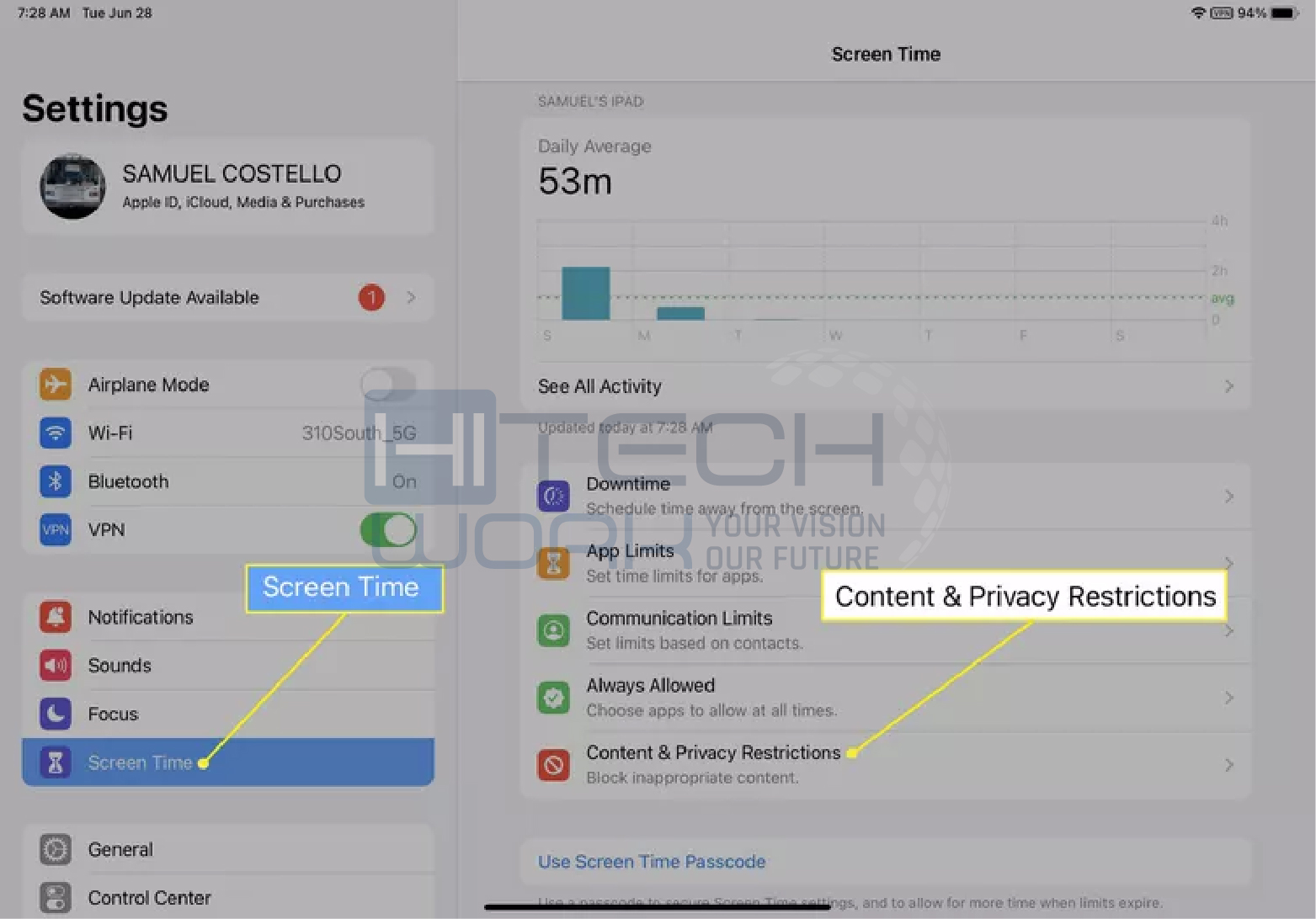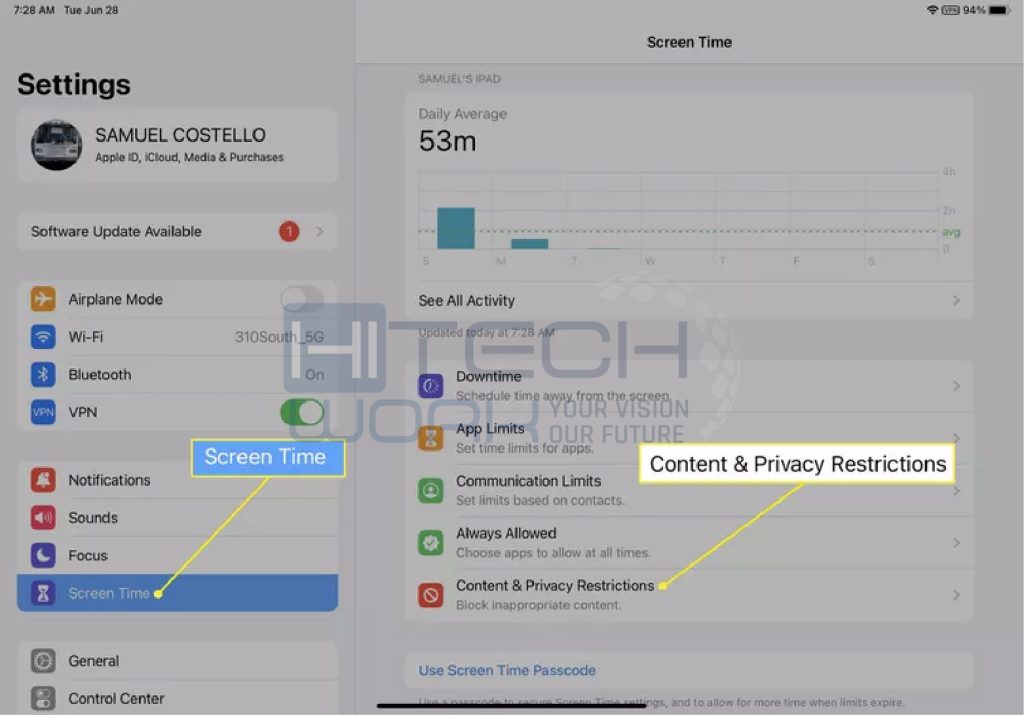 Now, we will enable the privacy and content restrictions to slide on.
Tap content restrictions.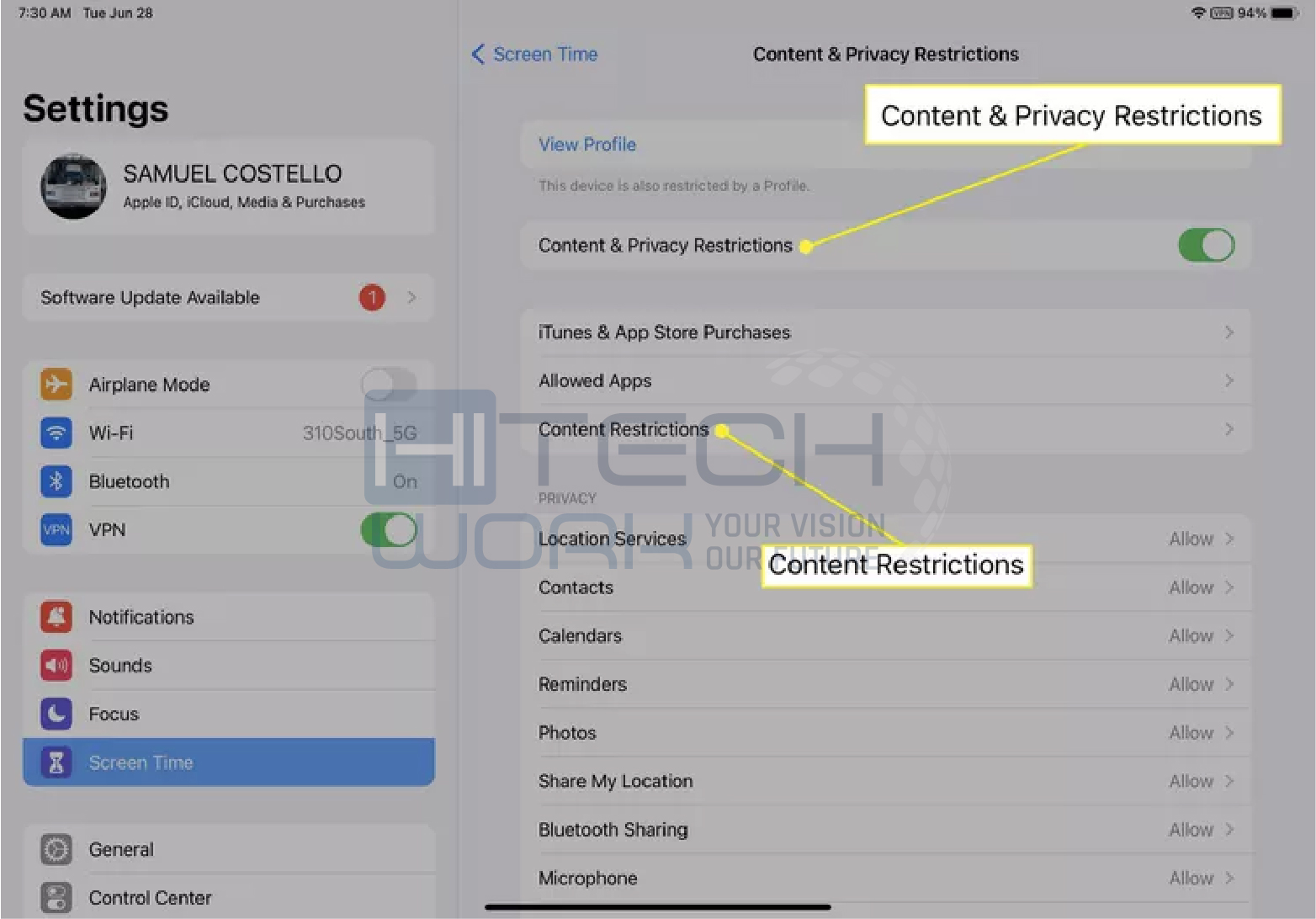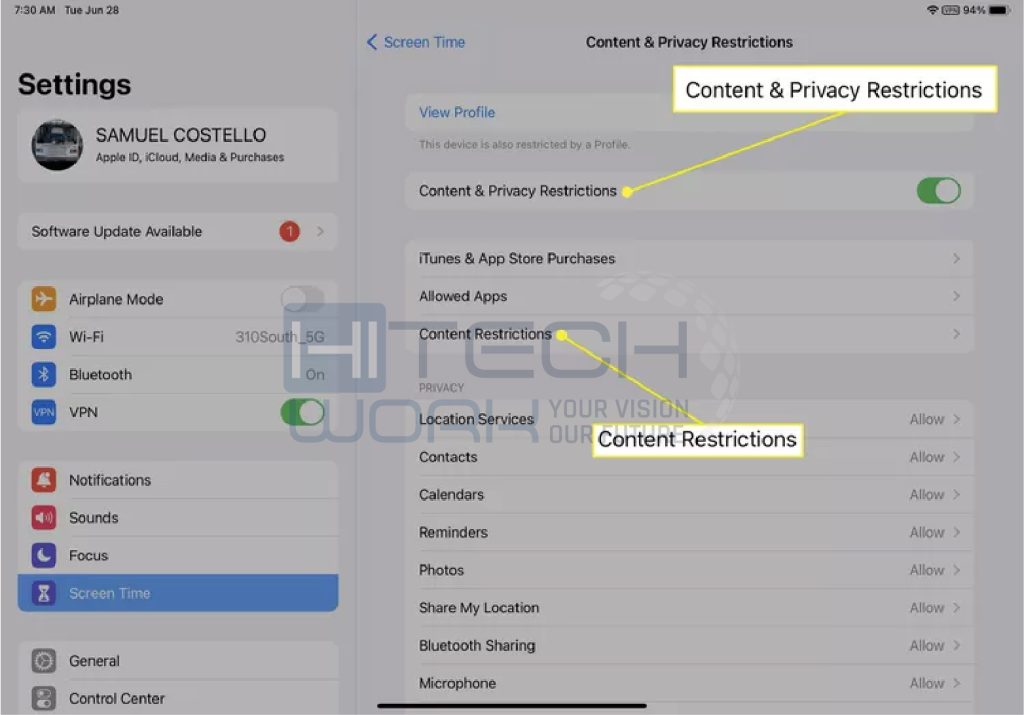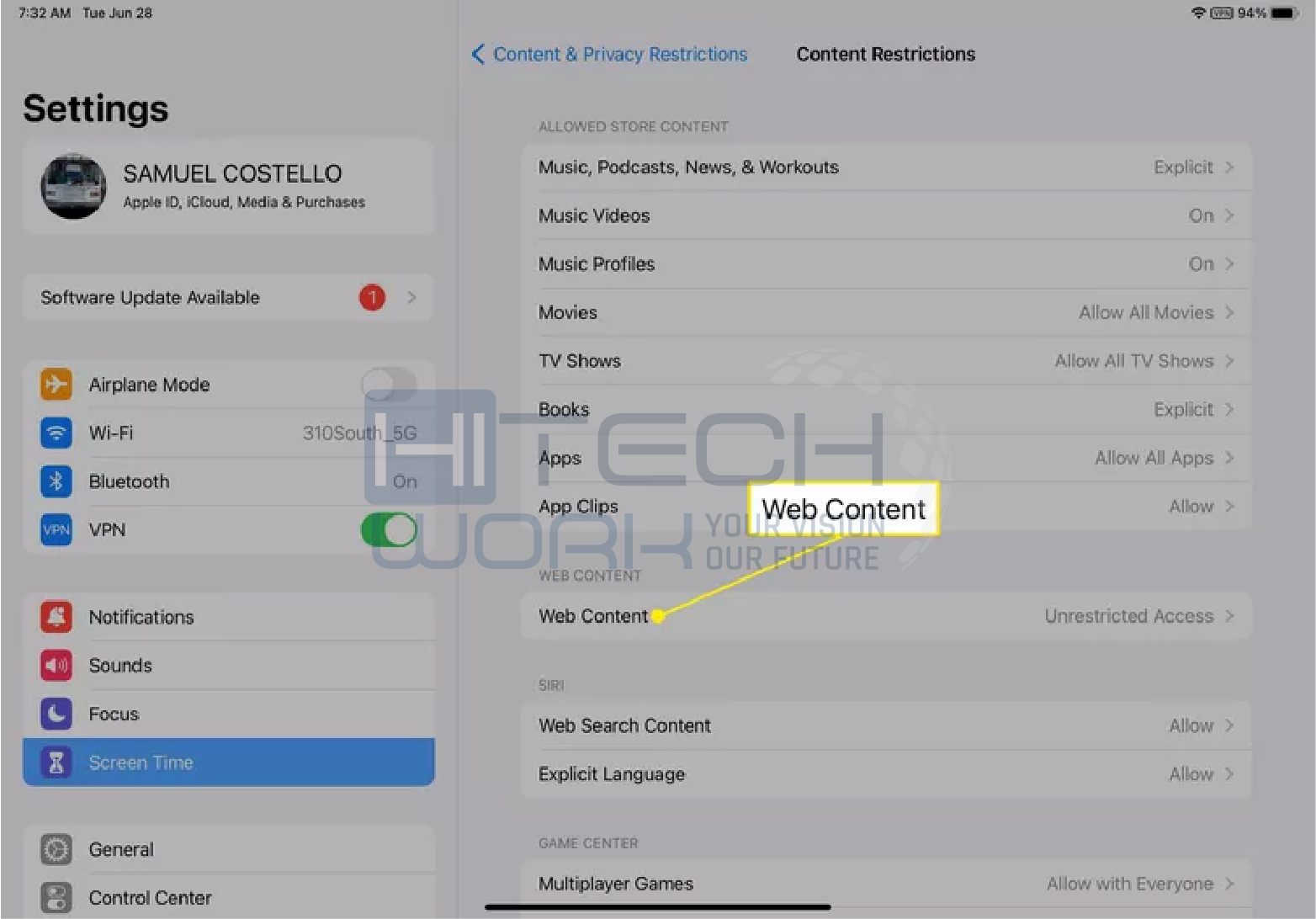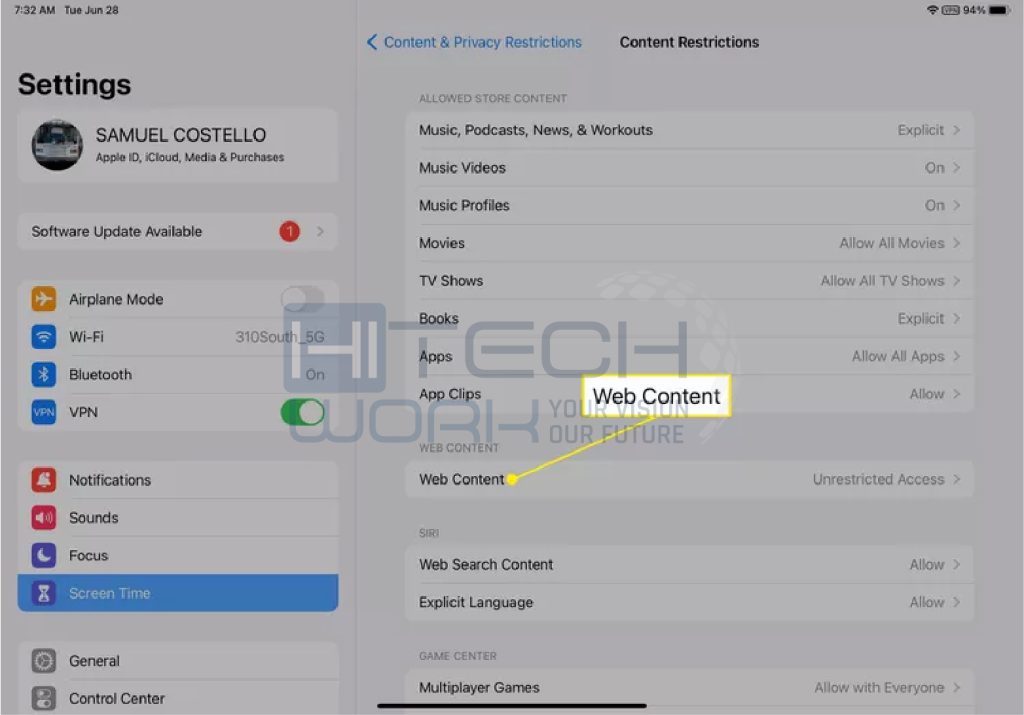 Tap limit adult websites (This option block access to adult content).
Here you may add a website according to your temperament. So, tap Add Website.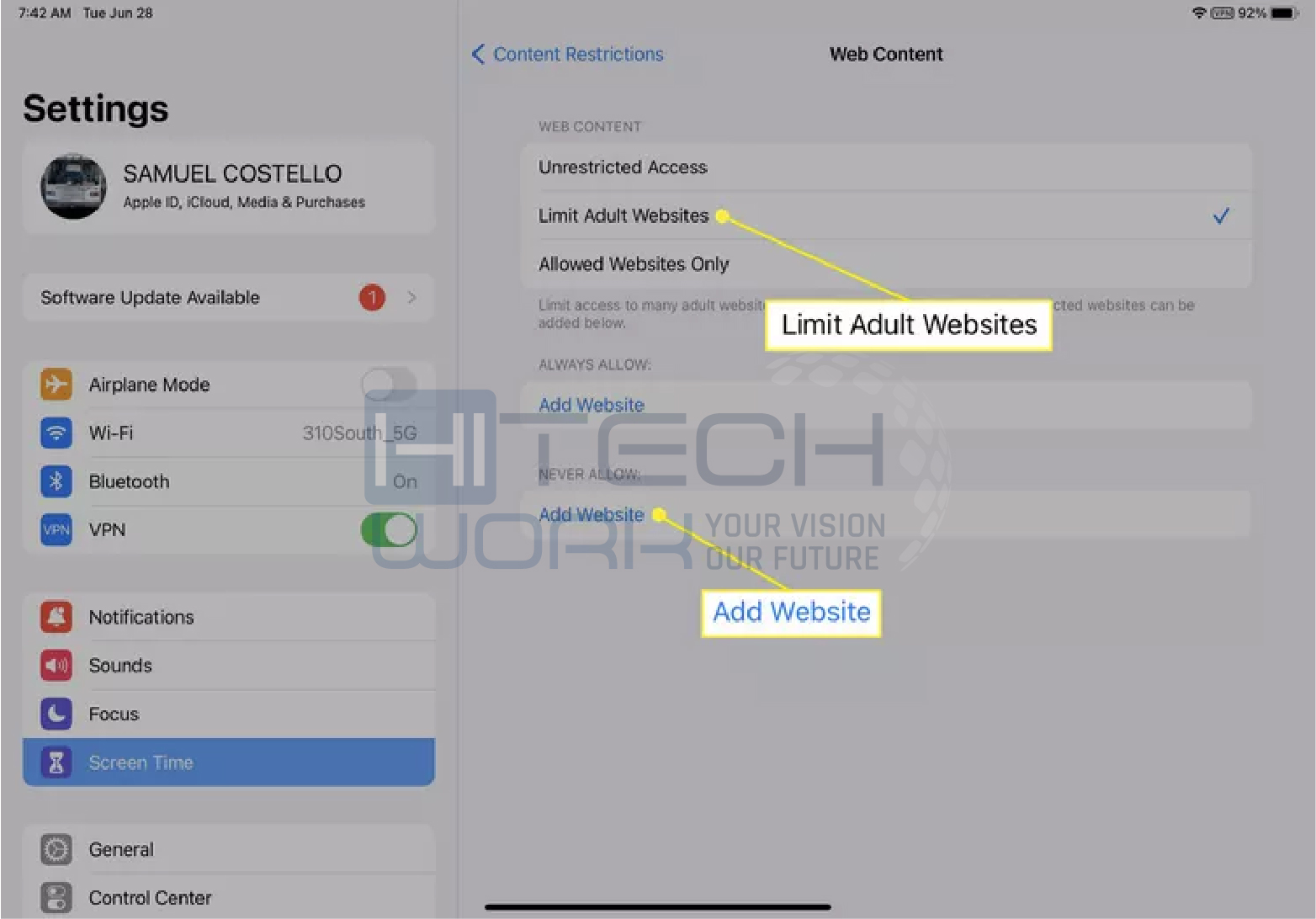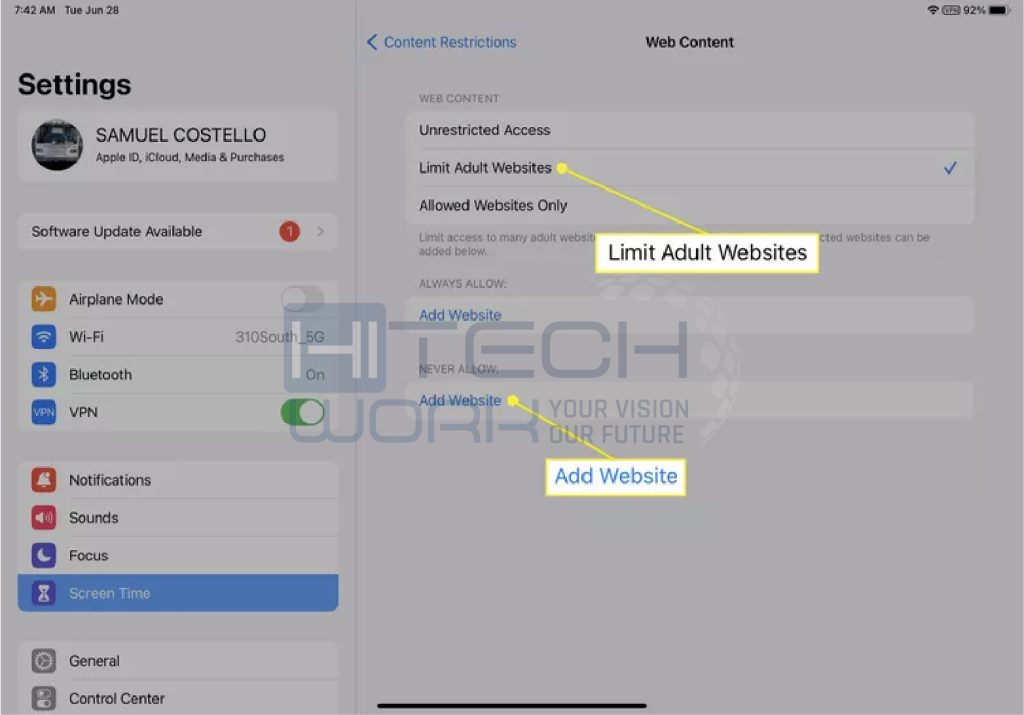 Enter www.youtube.com in the URL field on the add website screen.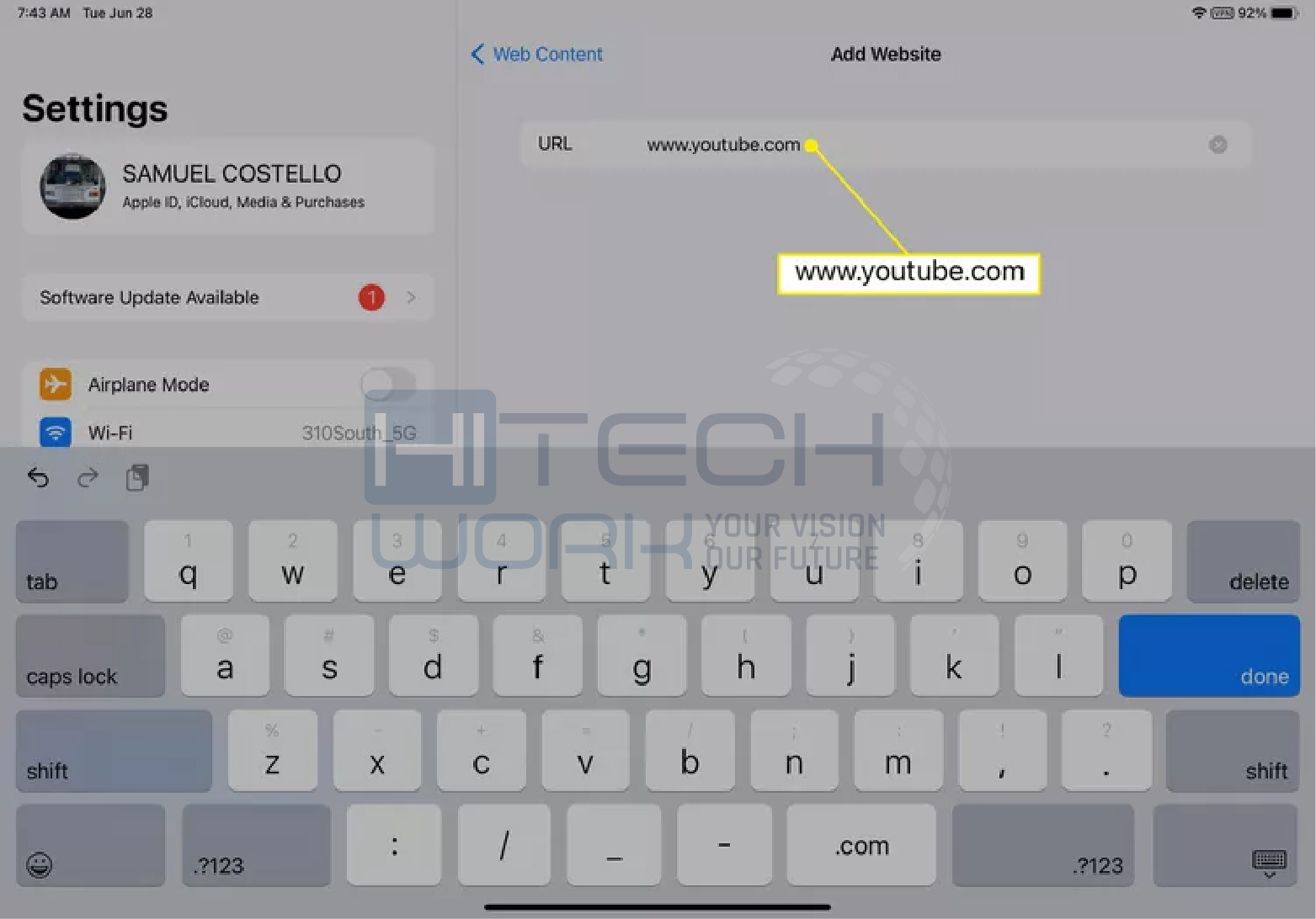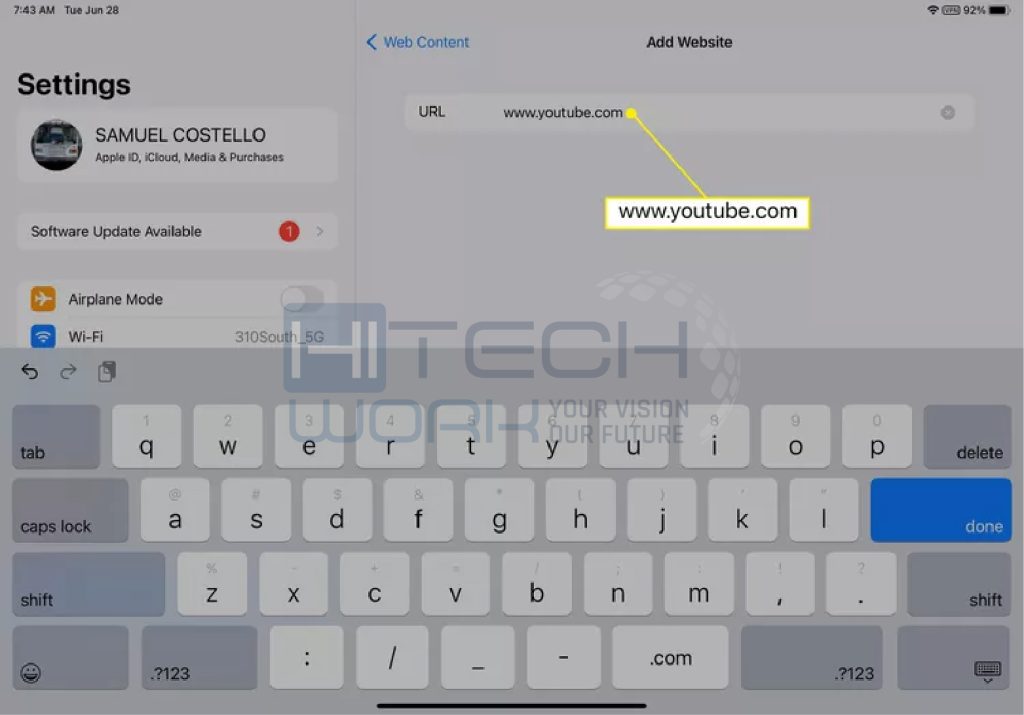 You can lock this setting down using a screen time passcode so your child can't change it. To do that, go to settings and tap on screen time.
Tap the user screen time passcode.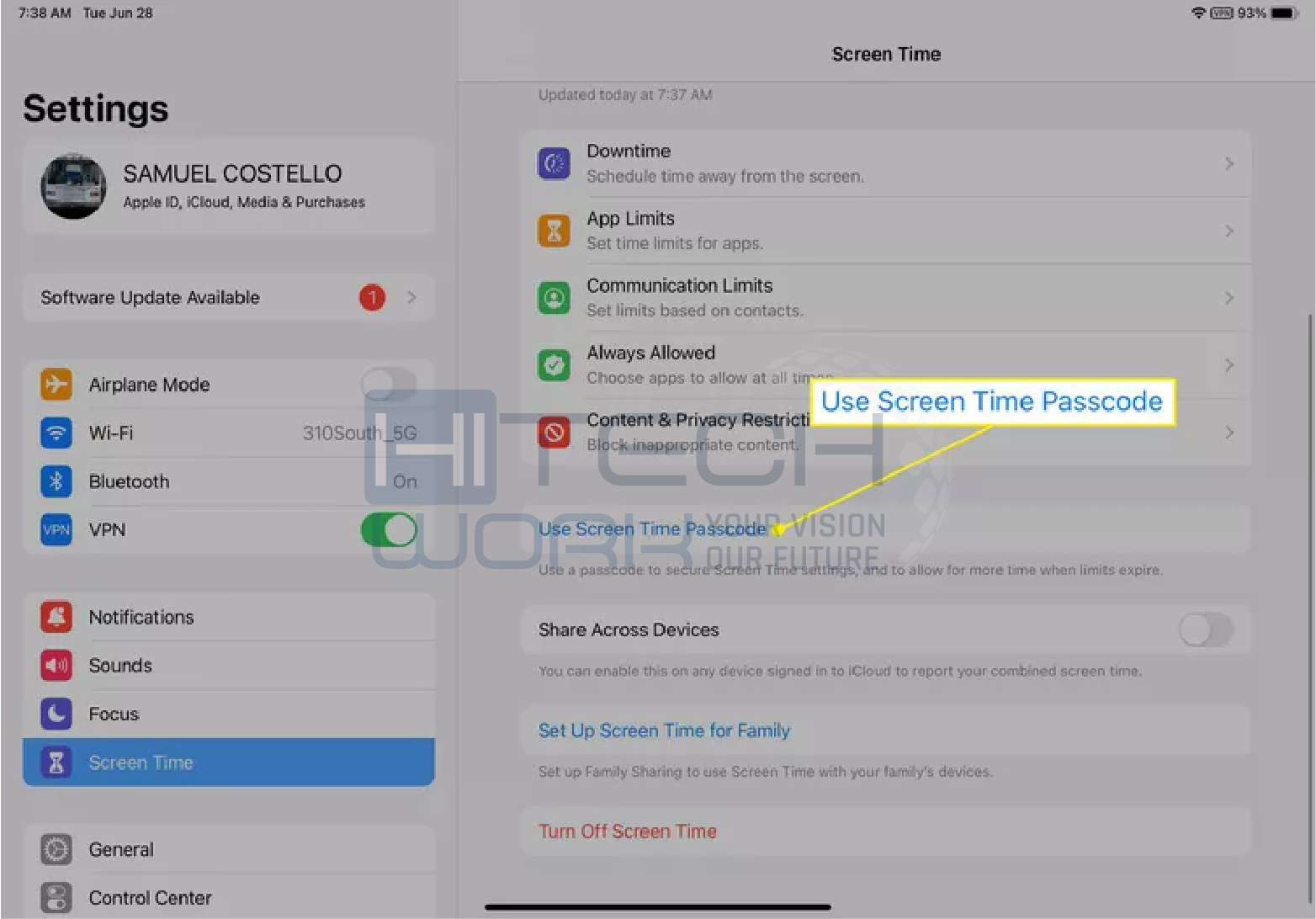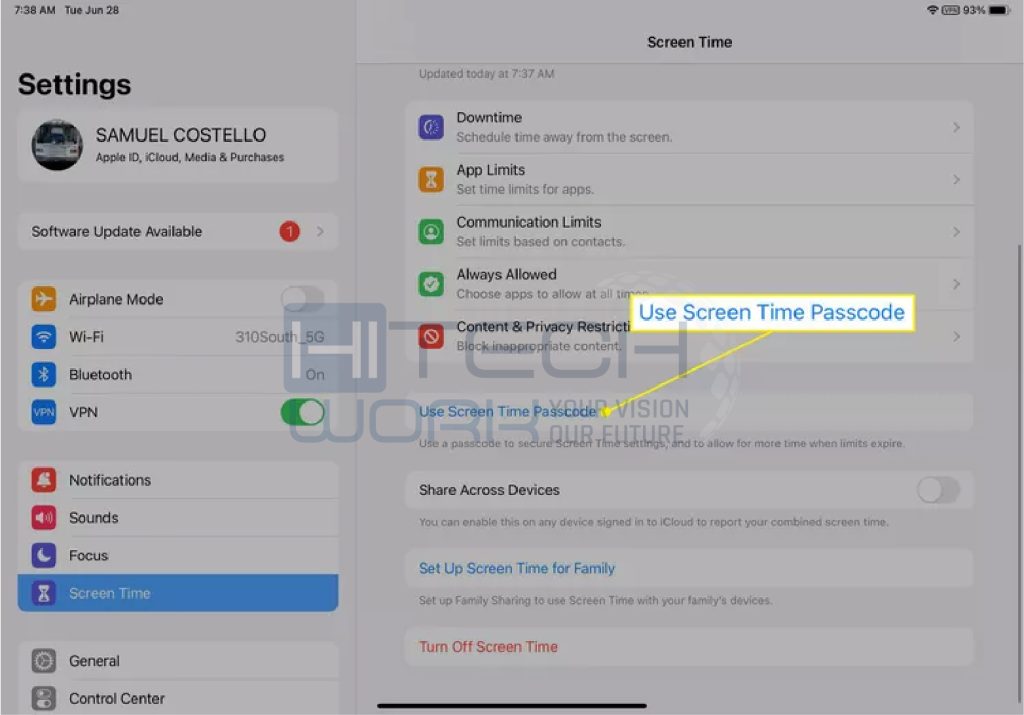 Enter the passcode you want to use twice to use it. Make sure to pick something the iPad's user won't guess, and don't use the same passcode you use to unlock the iPad.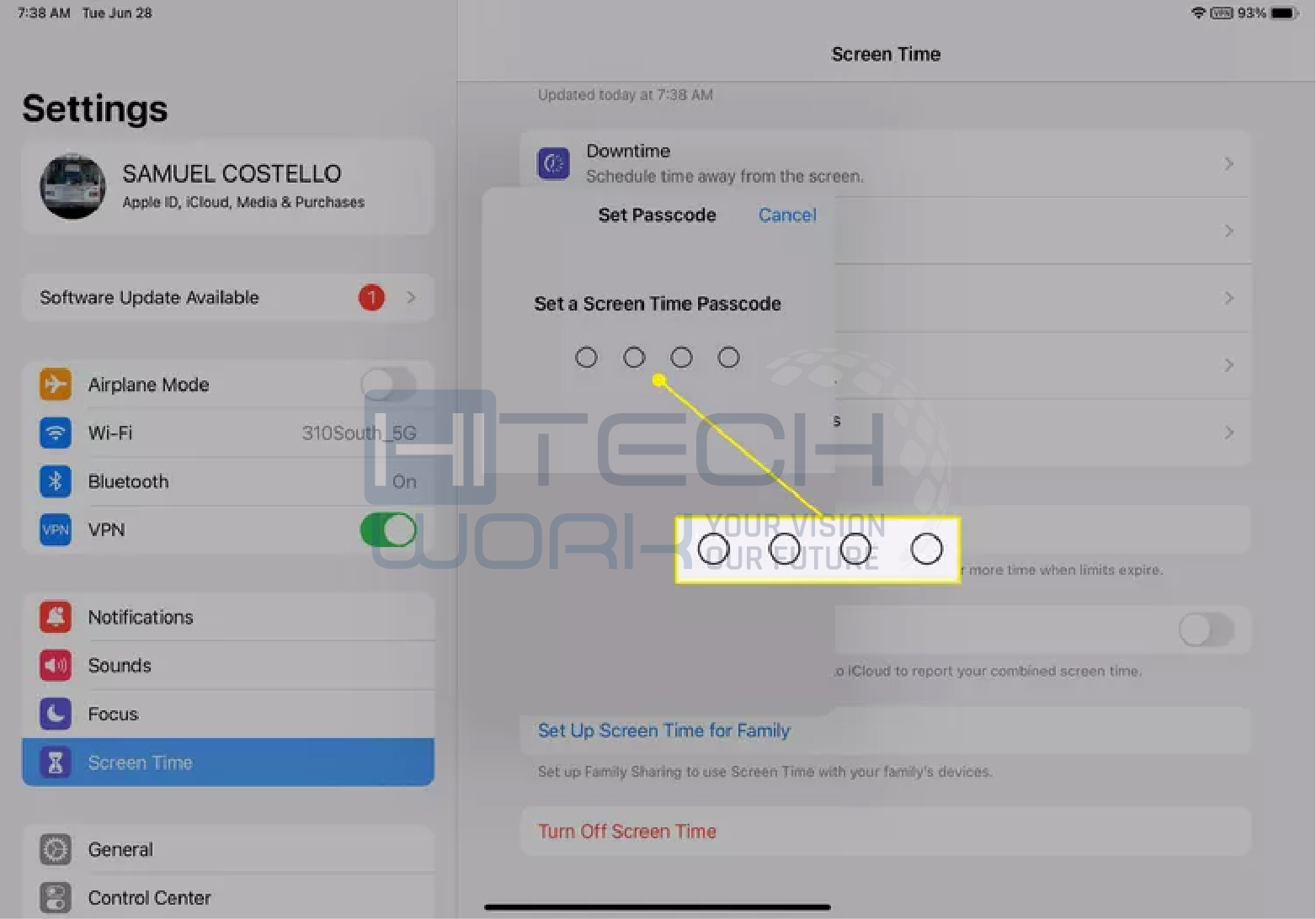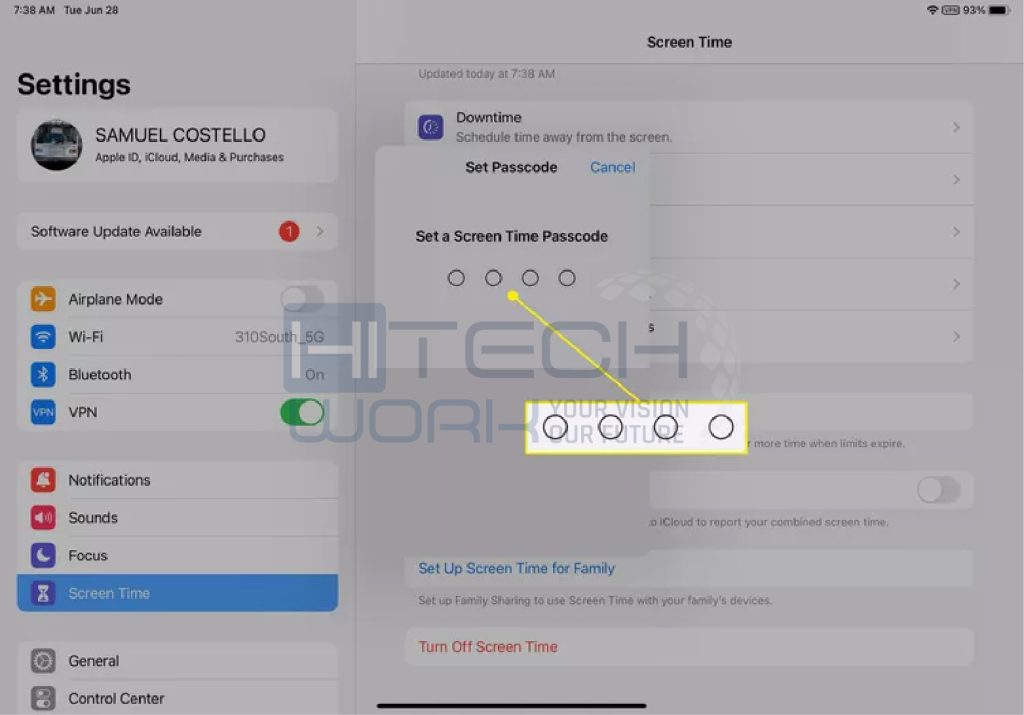 Method 3 How to Block Youtube Channels on iPad
Open the YouTube app on your iPad.
Go to the channel you want to block.
Tap on the channel name or profile picture to open the channel's main page.
Tap the three vertical dots (ellipsis) icon at the screen's top right corner.
From the options that appear, select "Block user."
A confirmation prompt will appear asking if you want to block the user. Tap "Block" to confirm.
The channel is now blocked, and you won't see any videos or content from that channel in your YouTube app.
Method 4 How to Block Youtube on iPad Chrome Permanent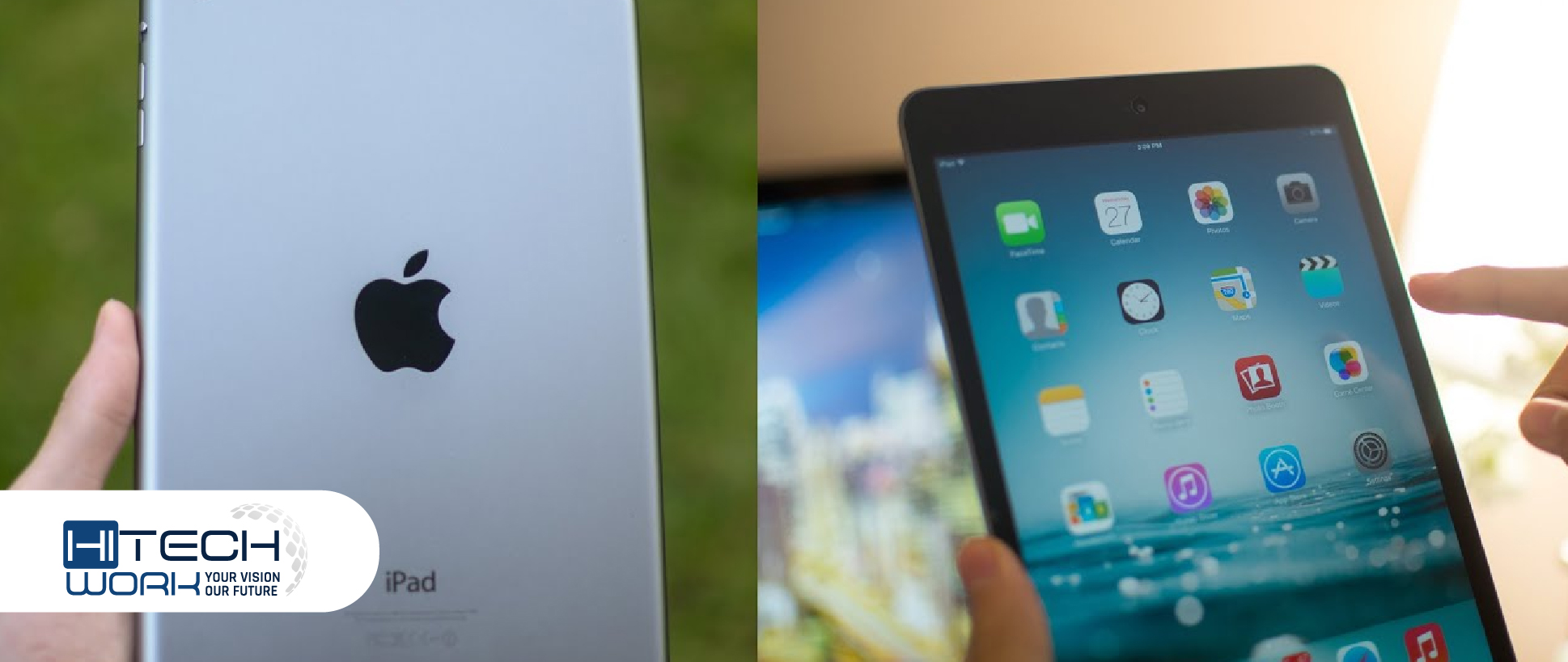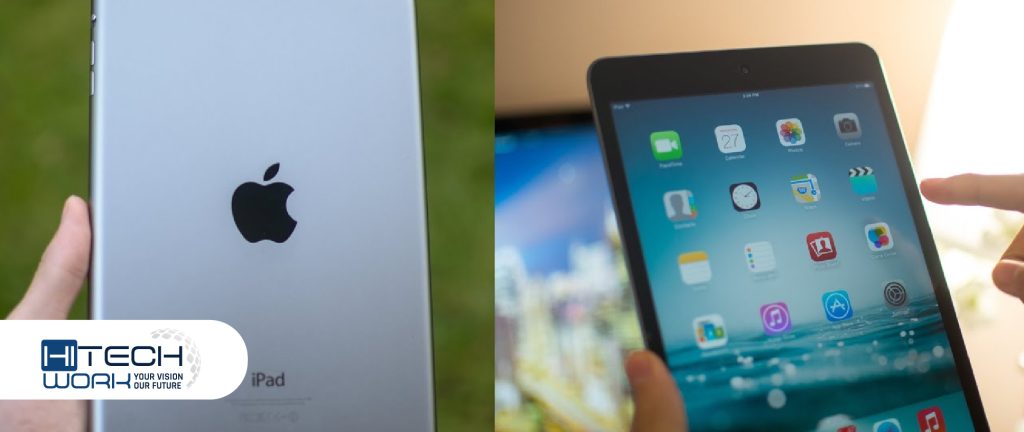 Can I block Youtube on my phone? Or if you want to restrict Youtube access on iPad. Here are the steps to block Youtube on Chrome on iPad.
Open the Chrome browser on your iPod.
Tap on three dots in the top right corner of the screen.
Tap on "settings" from the menu that appears.
Now, tap on "Content settings" and then "Block Pop-Ups."
Toggle the switch to block pop-ups.
Method 5 How to Block Youtube on Child's iPad
If your iPad is running on an earlier version of iOS, you can use the age-restriction limit to prevent iPad content restriction for Youtube.
Go to the settings application.
Click General and then click Restrictions.
Tap, turn on restrictions, and set a passcode that only you can remember.
Now, scroll down to the allowed content section and tap websites.
Tap Limit adult content and then tap Add a web.
Here, enter "www.youtube.com" in the URL field and tap Done.
After following the steps above, if your child is way beyond, which means they bypass this type of security, show them more control over your child's iPad parental controls for Youtube using different parental control apps like Qustodio and Norton family. These apps allow you to set screen time block limits, block particular apps and the web & monitor your child's activity on their iPad.
Method 6 How to Block Ads on Youtube for iPad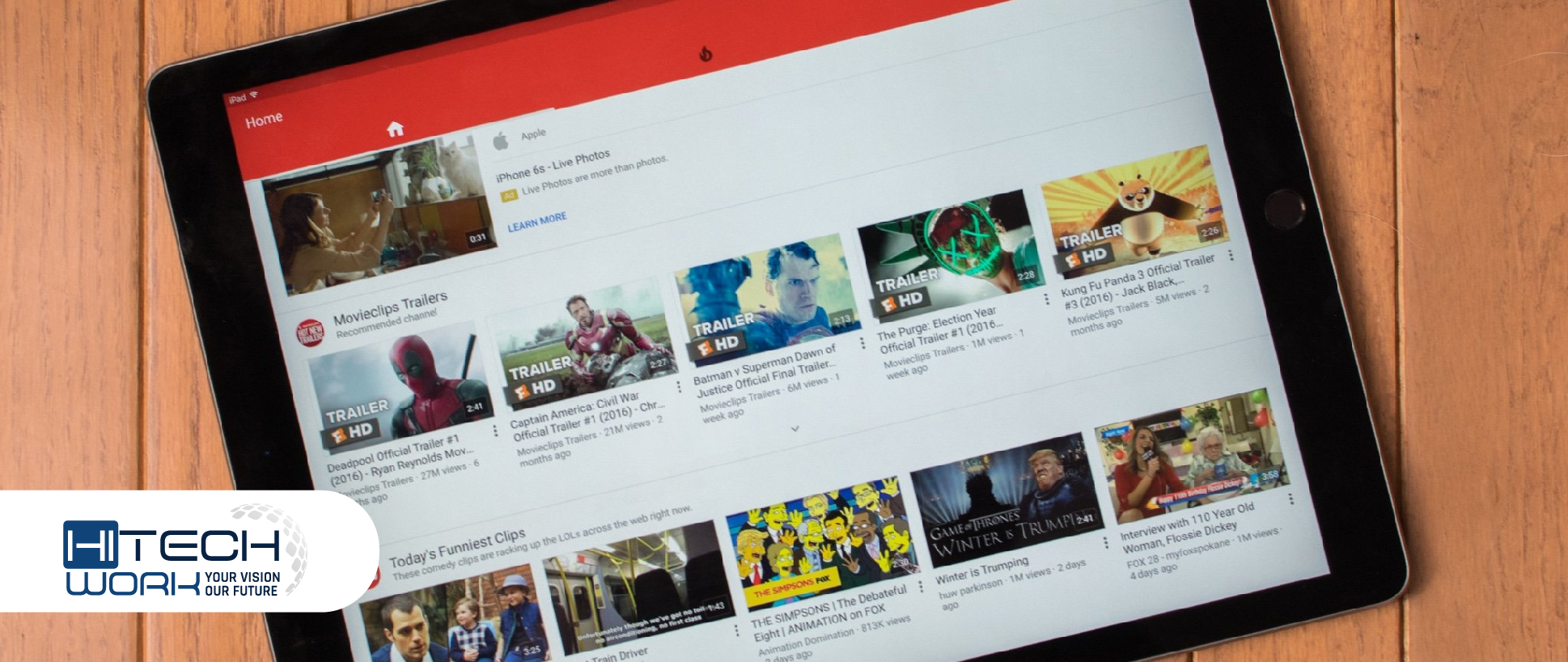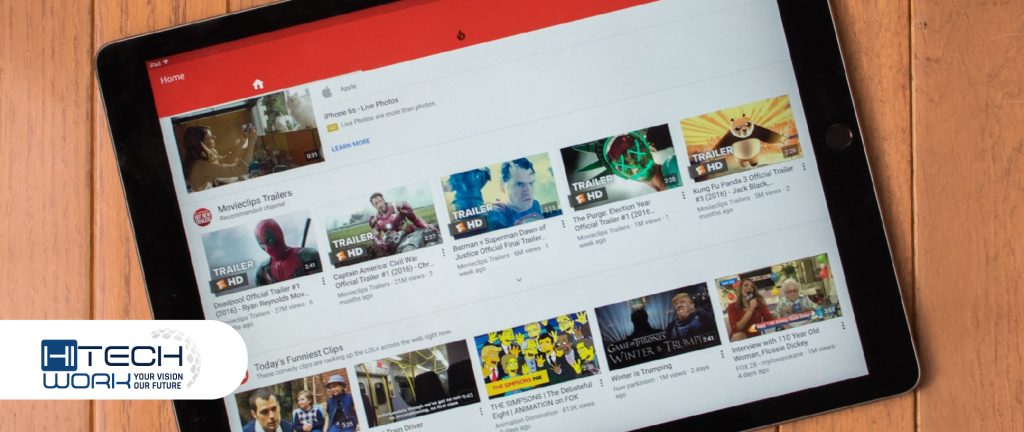 Blocking ads on YouTube for iPad can be a simple process. Here are the steps you need to follow:
Open the YouTube app on your iPad.
Tap on your profile icon in the top-right corner of the screen.
Select "Settings" from the dropdown menu.
Scroll down and select "Ad personalization."
Toggle off the switch next to "Ad personalization" to stop YouTube from using your data to show you personalized ads.
Return to the "Settings" menu
Select "General."
Toggle on the switch next to "Limit Ad Tracking" to stop advertisers from tracking your activity across apps and websites.
Close the YouTube app and reopen it to apply the changes.
FAQ's
Q1: How to Block Youtube App on iPad?
Here are the points for YT app blocking on iPad:
Deleting the Youtube app
Turning off the Youtube app
Using parental controls
Restrict from downloading from the Youtube app store
Q2: How to Block Youtube Notifications on iPad?
Blocking Youtube notifications on iPad, iPhones, and other devices is possible. Youtube provides much more selective features. So you can turn it on and off easily.
Open the Youtube app and tap your account icon to open the account menu.
Tap settings and then tap notifications to see the available list of Youtube notifications for iPhone and iPad.
Tap every slider in Infront of each notification and turn it off.
Note: If you want to limit your notifications that appear only once a day, tap the schedule digest slides to enable it at the top of the list. Now you must tap the option name only to set a notification time.
Q3: How to Disabled Youtube Restricted Mode on iPad?
Open the YouTube app on your iPad.
Tap on the profile icon at the top right corner of the screen. This will take you to your account page.
Tap on "Settings," located towards the bottom of the list.
You will find the "Restricted Mode" option in the Settings menu. Tap on it to access the Restricted Mode settings.
You will see a toggle switch next to "Restricted Mode." Simply tap on the switch to disable Youtube app. If the switch turns gray, it means Restricted Mode is disabled.
Exit the Settings menu and return to the YouTube app. The changes will take effect immediately, and you should now have unrestricted access to content on YouTube.
Q4: How to restrict Youtube content?
Here are the points for Youtube content restrictions for below 18 Android, iOS, and Mac users. You must implement this restriction if the last method doesn't work.
Enable Youtube to restrict the mode.
Use separate applications for your child, like Youtube kids.
Flagging and reporting inappropriate Youtube content while browsing.
Block specific Youtube videos and channels.
Use your parental controls and a filter to watch only PBS kids' videos.
At last, apply iPad Youtube content filtering.
Q5: How to Block Youtube on iPad Air/iPad Mini/iPad Pro/iPad 6th Generation?
You can use the built-in Restrictions feature to block access to the YT app on an iPad Air, iPad Mini, iPad Pro, or iPad 6th Generation.
If you haven't set up Screen Time before, you'll need to tap "Turn On Screen Time" and follow the prompts to set it up. If you have already set it up, then follow the below method.
Open the "Settings" app on your iPad.
Scroll down and tap on "Screen Time."
Tap on "Content & Privacy Restrictions."
Note: If Content & Privacy Restrictions are not enabled, tap "Enable Restrictions" and create a passcode. Remember to choose a passcode you can remember, but others won't easily guess.
Once you've enabled Content & Privacy Restrictions, scroll down and tap on "Allowed Apps."
You'll see a list of apps with toggle switches next to them. Find "YouTube" in the list and toggle the switch to the off position (gray). This will restrict access to the YouTube app.
Note: You can also restrict other features related to YouTube by exploring the options under "Content & Privacy Restrictions." For example, you can restrict web content, block explicit content, or restrict search functionality.
Exit the Settings app, and the YouTube app should no longer be accessible on your iPad.
Editor's Recommendations