Your iPhone has a unique name? or it typically shows up as iPhone? When you set up your iPhone, your real name will also emphasize your iPhone's name. in simple words, your name is already included in the name of your iPhone by default. But do you know that you can change your iPhone name as unique as you want? Or you can also Change your Bluetooth Name on iPhone.
Here we have shared a step-by-step guide to change name of iPhone. So let's move ahead.
Read More: Evolution of iPhone Models [2007 to 2022]
When Should You Change Your iPhone Name?
It's all about your personal preference, but when you get a new iPhone, you have cravings to rename your iPhone name. But here are other scenarios to consider and Click if you want to Change Bluetooth Accessories Name Connected to your iPhone.
If you bought a second-hand iPhone, you would change the iPhone name because it reflects your personal preferences.
Similar names can confuse your mind if you have more than 2 iPhones, so you will definitely change it.
If your roommate changed your iPhone name, which is offensive, you might want to change it to something more appropriate.
Note: Changing the device name does not affect the system or app's functionality.
How to Change Device Name on iPhone?
If you have an iPhone, its name is used in different situations. Such as when you connect your iPhone to Bluetooth, iCloud, Airdrop, car stereo, or personal hotspot. And perhaps you termed your iOS somewhat unsuitable and want to change it to something interesting and new.
Furthermore, you want to flavor things up a jiff. Or you just want to keep your actual name secluded. Therefore it is better to change your iOS device names to something different.
However, regardless of any reason, changing your iPhone's name makes things easier for bringing about your device, despite rearrangement sharing between devices.
Moreover, customized names are simply exciting. Here we have shared how to rename your iPhone.
Read More: Apple Watch Won't Pair to iPhone
Step 1: Go to the Settings App
The first thing you have to do is navigate to the settings app on your iPhone. You will find this application on your device's home screen. In case you don't find it, you can swipe down on the mid of your screen to bring up the search icon. Here type setting into the search bar to go to the setting application.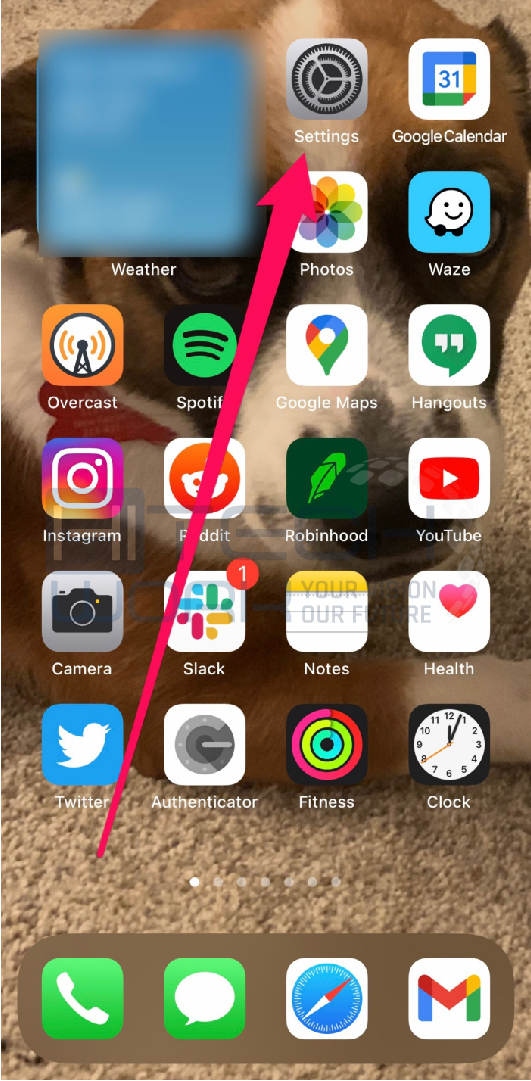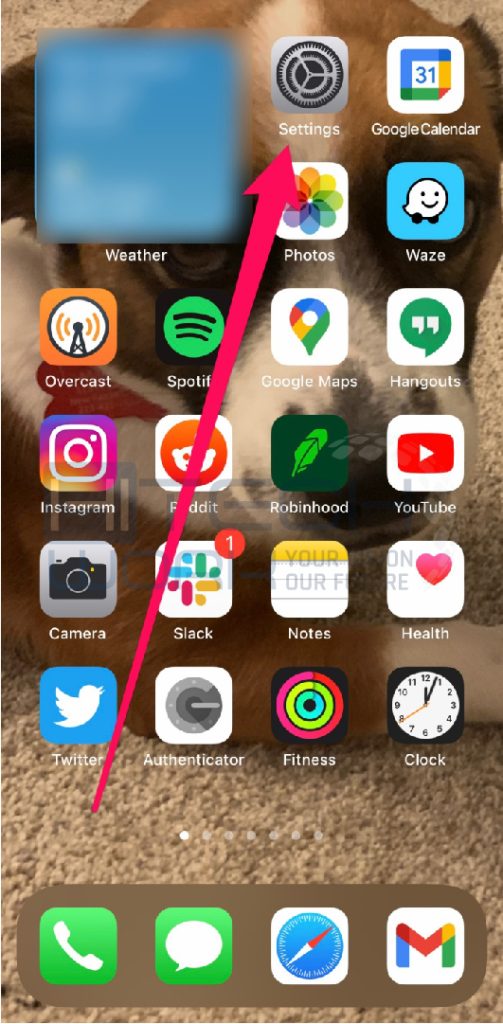 Step 2: Select General Option to Change iPhone Name
After that, you will find a cluster of settings for your iPhone. Here you have to tap and open the general option from the pop-up menu list of settings.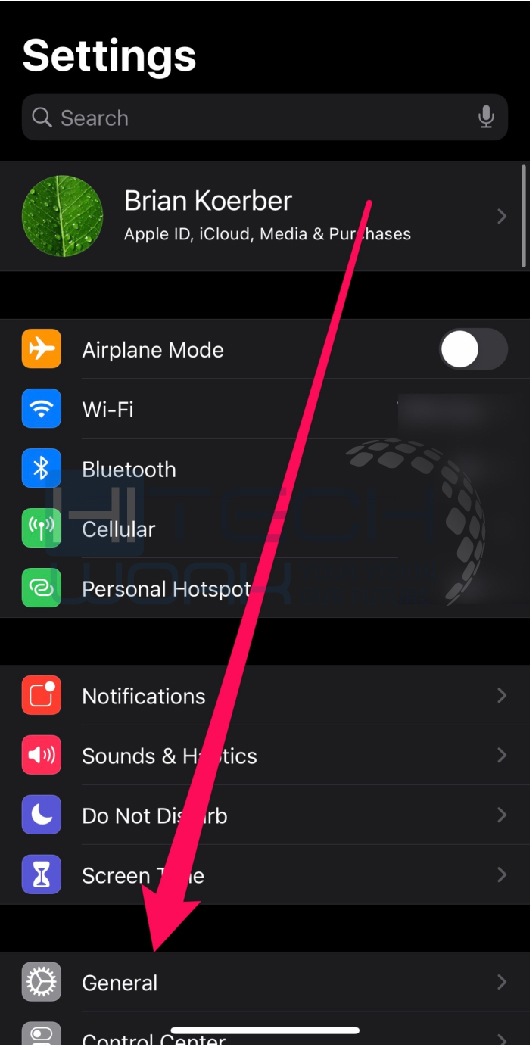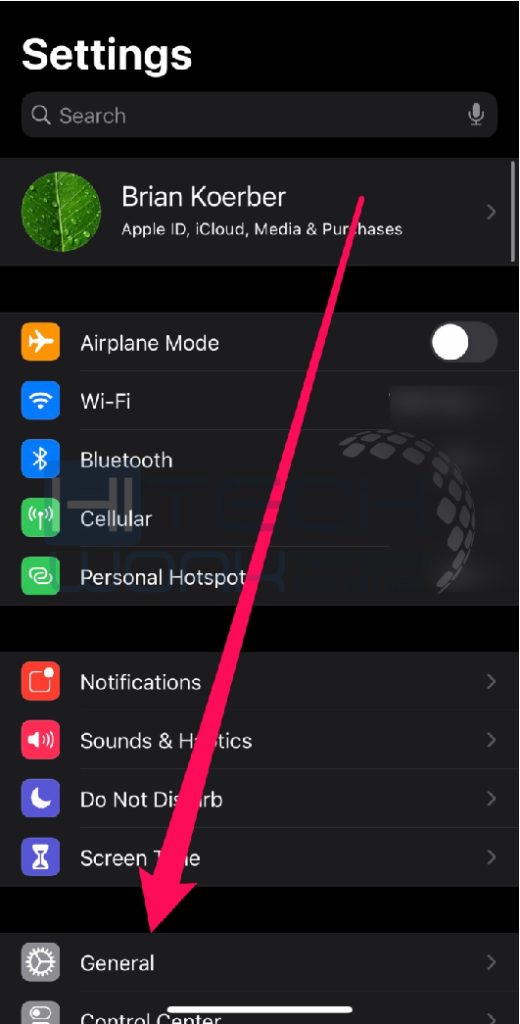 Step 3: Tap About Option
Now hover over to the About option. On this page, you will find a lot of information about your phone device, like serial numbers and model names.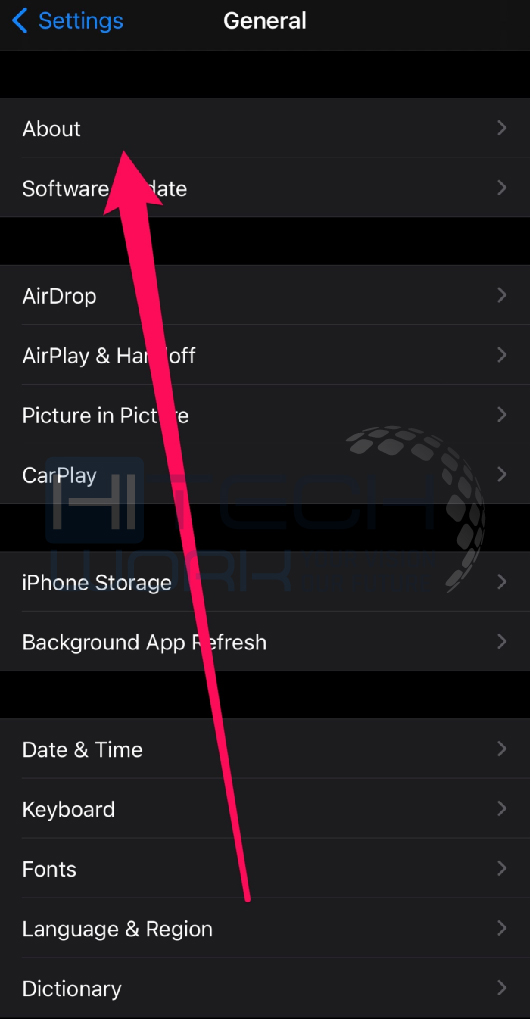 Step 4: Tap Name
After you steer to the about page, tap on the Name option to alter the name of your phone.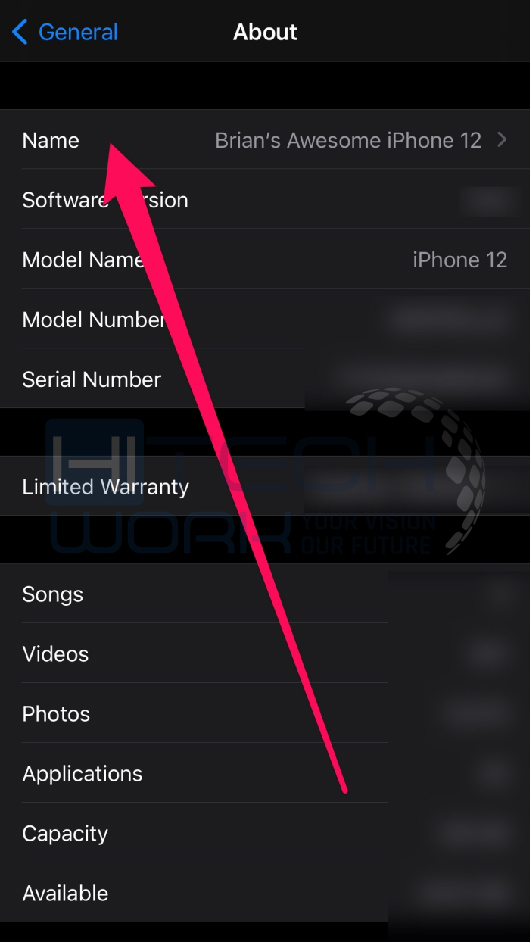 Step 5: Change Your iPhone Name
Once you circumnavigate to the name page, now you can change the name of your iOS. Here tap on the X button that you see on the right side to remove the present name. Now type the new name you want and tap on the done button to save the new name.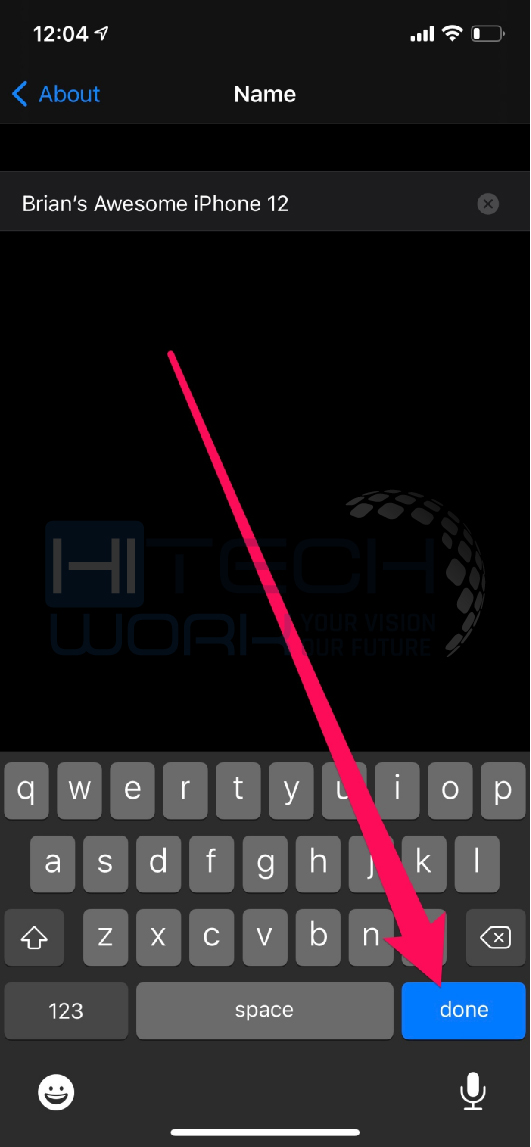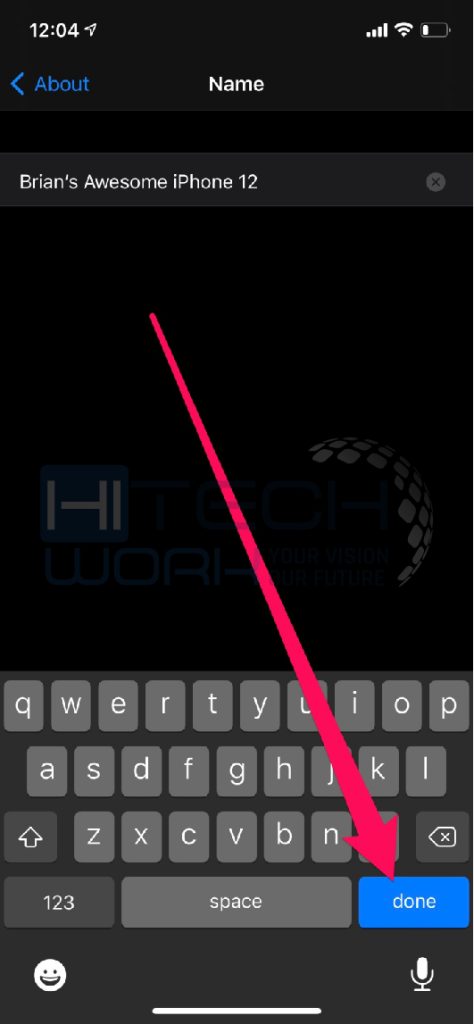 How to Change iPhone Name in Apple Id?
Follow the steps below to change the name associated with Apple Id or iCloud:
Tap Settings on your latest or old iPhone.
Tap on your name at the top of the screen.
Tap Name, Phone number, and email.
Now tap edit show next to your name.
Enter you name
Once you finished all the steps, tap done.
It may take time for the changes to be synced across your iPhone. Once you have completed all the steps, check your name displayed on your Apple ID and iCloud account.
Tell Me Some Funny iPhone Names?
These are the few names; you can use instead of your name:
Sir Mix-a-Lot
Kanye East
iPhony Baloney
Han Solo-phone
Sassy McSassface
Captain Obvious
Siri-ously?
Beep Boop Bop
The iThingamajig
Sir Text-a-lot
What Happens if I Change the Name of My iPhone?
Changing your device's name does not affect your iPhone's functionality. The updated name replaces the old name you assigned to your iPhone. You will never run into a problem related to using an app. Additionally, the process is done by iPhone settings, that already explained above.
What do I do if the iPhone Name Won't Change?
Check the list if you are unable to change the name of your iPhone:
Make sure you are using an updated version of the iPhone.
Check your Wifi connection; it should be stable.
Restart your phone and try changing its name again.
Reset your internet network settings because it will delete all your Wifi.
Summing Up
Intended for now, that's all together. This technological guide designates a simple step-by-step guide to change the name of my iPhone
However, if you like to customize your gadgets as much as possible, it is better to be an iPhone user. Because you will be able to personalize your iPhone's home screen further and lock screen with iOS 16 due out in the fall of 2022.
So, I courage this post to aid you to change your iPhone name. Plus, don't forget to stake your thoughts about this post in the comment section.
Editor's Recommendation