Before we talk about how to delete Reddit account, let's discuss Reddit and why it is so popular? Reddit is one of the most popular social news websites and forums with an audience of more than 330 million globally, including Reddit Desktop Version and app.
Most of the subreddits on the program can serve you with the best knowledge about a particular thing, whether it be Android games, web series, or any political scenario.
Many users find Reddit one of the most rational platforms to get the best opinions on different topics and share their opinion. But few people might not find Reddit helpful or amusing due to any reason. If you fall in this category, you can Permanently Delete Your Reddit Account by following these steps.
Why You Should Delete Your Reddit Account 
Like Facebook, Snapchat, and different social media platforms, Reddit is no stranger to controversy. The site has been implicated in some privacy and security concerns that have led users to question whether their data could be manipulated or shared with third parties.
Other privacy incidents have exposed Reddit's vulnerabilities, including default tracking for ads and personalization. Redditors who aren't privy to this setting are unlikely to opt-out of it, potentially putting their data at risk of being shared with third parties.
If your privacy and user data are a priority, you could opt to use a reliable VPN to protect your identity and have peace of mind when using Reddit.
Deactivating Vs Deleting a Reddit Account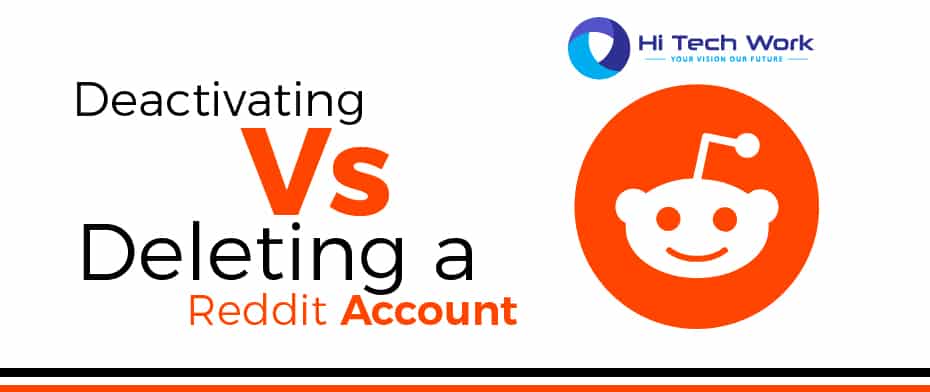 If it were possible, you could make a clean break from Reddit by deactivating your account. However, Reddit doesn't have that option, so the only move out is to delete your account.
When you delete your Reddit account, it operates forever along with your Reddit username. Neither you nor anyone else can re-use your username once it's finished, meaning it will nevermore re-appear on the site even if you register a new Reddit account.
Worse still, you will lose all your desired links, and you won't be able to restore or recover your account. The account deletion method is instant and irreversible, and there's no grace period for a Reddit profile removal.
If you had posted comments on Reddit but didn't delete them separately before deleting your account, the comments will still be visible, but it will display your authorship as [deleted].
Other platforms like Google, Facebook, Instagram, and Snapchat provide you to download your data, but Reddit doesn't have any automated feature for you to get your data. Rather, you have to contact Reddit and request a download of your data.
How to Delete Reddit Account via Browser?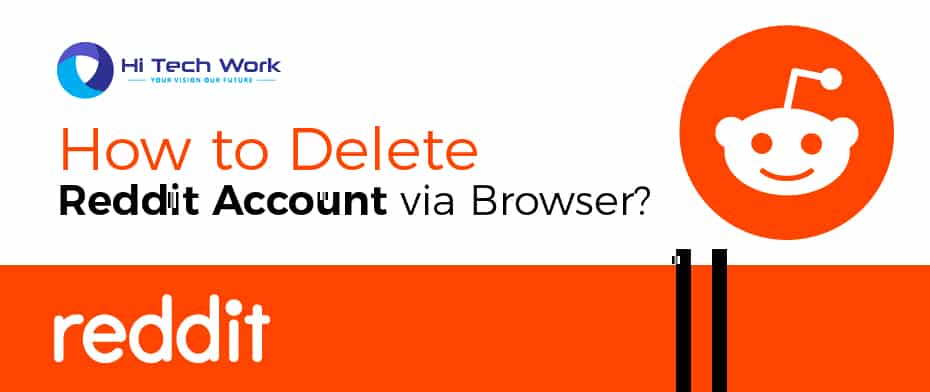 Go to the official website of Reddit, reddit.com, and log in to your account.
Hit on the top right corner of the screen that shows your User name and clicks the User Settings option from the drop-down menu.
A new page will open up. Now scroll down and hit on the Deactivate Account button available at the bottom of the page.
Insert the Username and Password and give feedback if you want to.
Check the box that confirms that deactivated accounts are not recoverable and hit on the Deactivate button.
Please bear in mind that all your data, including your posts, comments, and other stuff, will be removed completely once you choose to deactivate your Reddit account. Once you delete your Reddit account, you can nevermore reaccess it.
There is no such entity as temporarily deleting or disabling a Reddit account. So be cautious before deleting your account to make sure you are not missing anything important.
How to Delete Reddit Account on Phone?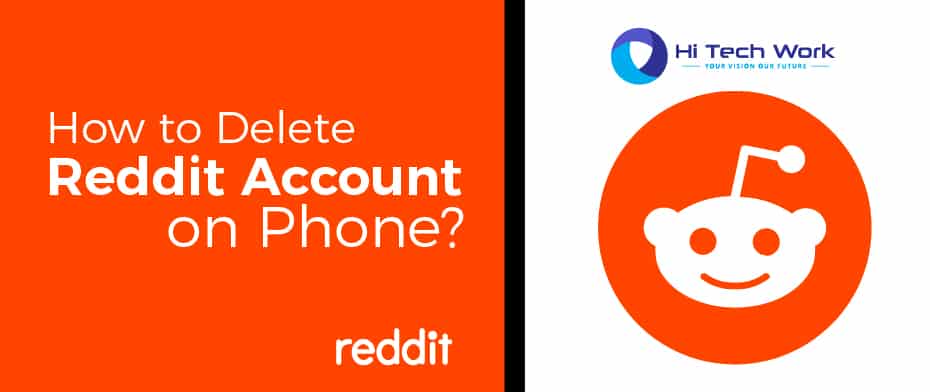 If you are unable to access Reddit's desktop version and have saved password on your phone, then you can delete Reddit account with your Android smartphone or an iPhone with these simple steps:
Open the Reddit app, tap the profile icon, go to Settings, scroll down, and tap the Help and FAQs key.
A new webpage will open up, start the term Deactivate account in the search bar, and tap the search button.
Now, hit on how do I deactivate my account? Query from the results.
Hit the link available on the newly opened page.
Log-in using your ID and password
Insert the username and password and give feedback if you wish to.
Hit the Deactivate button after checking the box above.
Deactivating vs deleting: What You Need to Know
Reddit doesn't allow its users to disable their accounts temporarily. Once you delete your Reddit account, it is gone forever, along with all your favorite links. If not individually deleted before deactivating your accounts, your comments will still be visible, but the author will display the comments as [deleted].
If you transform your mind in the future, you will not be capable to sign up to Reddit with the same username as before, nor will anyone else. Moreover, there is currently no automatic feature to download your Reddit data. You require to contact the company to request a download of your user data.
What Happens When You Delete a Reddit Account?
Before you rush to delete your Reddit account, you should reasonably be aware of the consequences.
Deleting your account does not mean that any submitted posts, comments, or other Reddit content you've shared will be deleted. Post threads will rest with titles, original posts, and other comments intact. Your Reddit account name will pass, but the content itself will remain.
FAQs
Q: How do I permanently delete my Reddit account?
A: Log in to your Reddit account. Hit on your user icon and select User Settings from the drop-down menu. Scroll to the bottom of the page and hit on Deactivate Account. Re-enter your log-in details and, if you choose, a reason why you are deleting your Reddit account.
Q: Why can't I deactivate my Reddit account?
A: Attempt to remove your cache & cookies or your browser history. Then go there https://www.reddit.com/settings/ or there https://old.reddit.com/prefs/deactivate/. If it doesn't work, contact the admins https://old.reddit.com/contact/.
Q: How do I unsubscribe from Reddit?
A: Go to https://www.reddit.com/subreddits/ Click unsubscribe on the bottom right.
Q: How do I unfollow everyone on Reddit?
A: Delete your account, or make a new one. Or unfollow everyone by proceeding to your followed channels page and one by one unfollow them.