Are you not comfortable using X? Or are you planning to start all over again? So, here is how to delete an X (Twitter) account easily. Removing your X account, formerly known as Twitter, is easy but takes a 30-day deactivation period.
Your account won't be visible to anyone during this period, but if you log in within 30 days, you will activate your account and have to go through the deletion process from the start again.
How to Delete an X (Twitter) Account from a PC
Twitter recently upgraded its name to X, which can cause some confusion for users looking to remove their accounts. Here's how you can do it:
Sign into X (Formerly Twitter)from a website.
In the menu on the left of your screen, scroll down to the bottom and select More.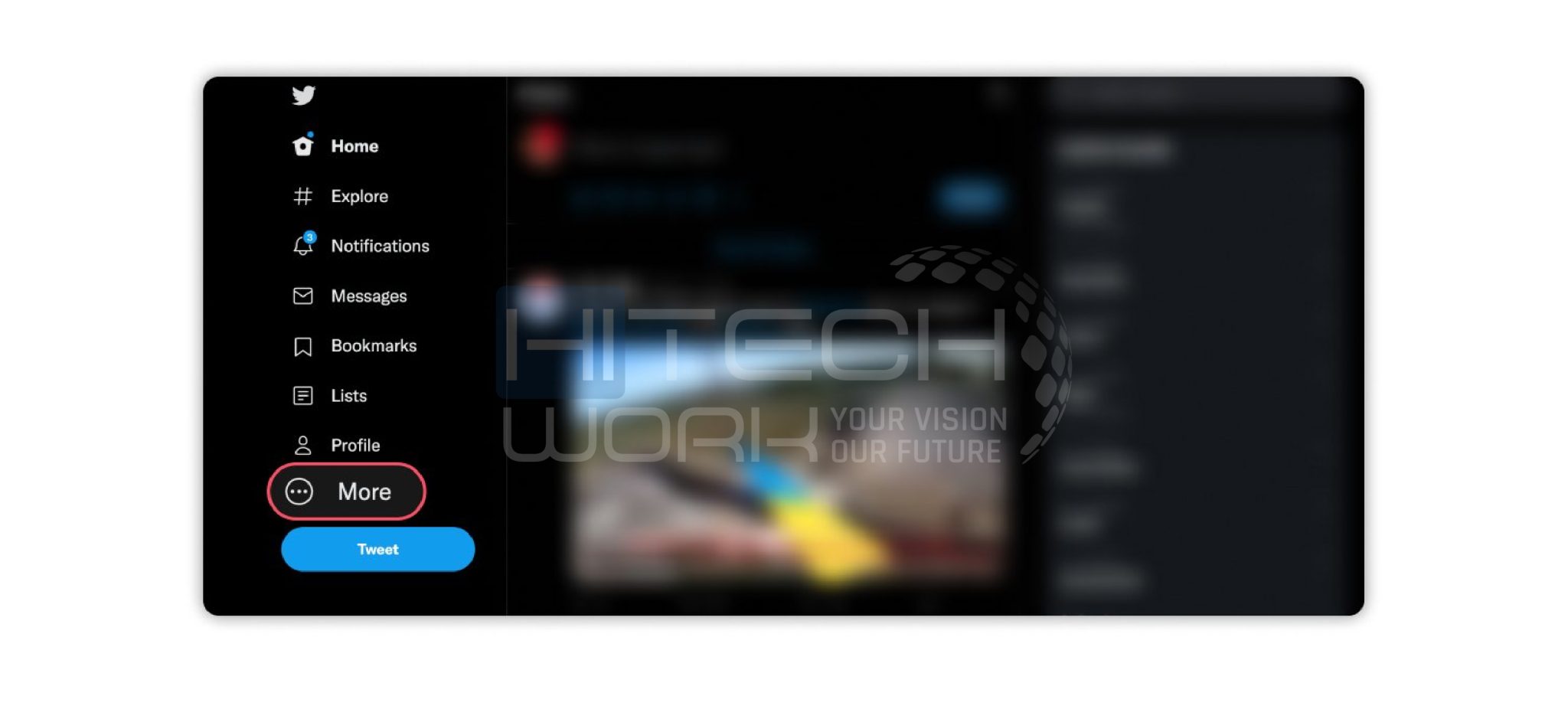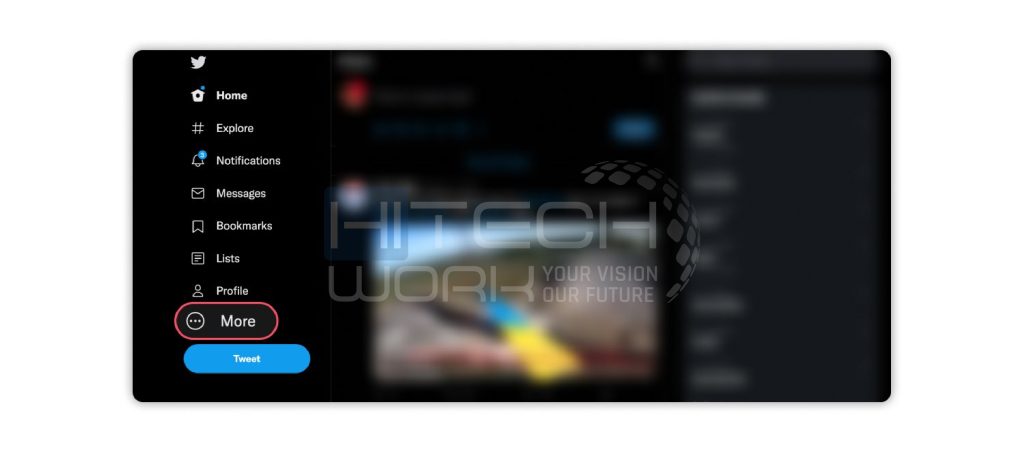 Now click on Settings and Support.
Next, click on Settings and Privacy.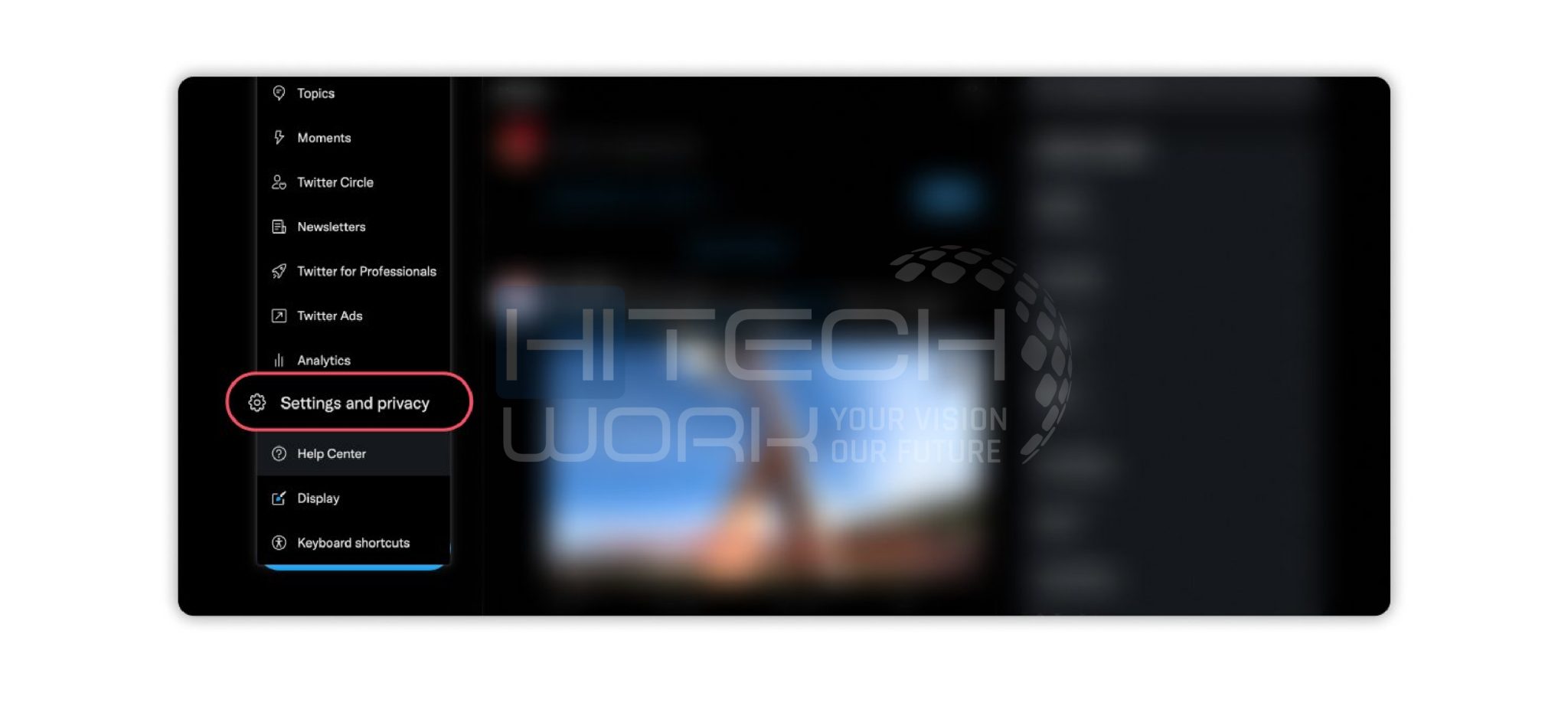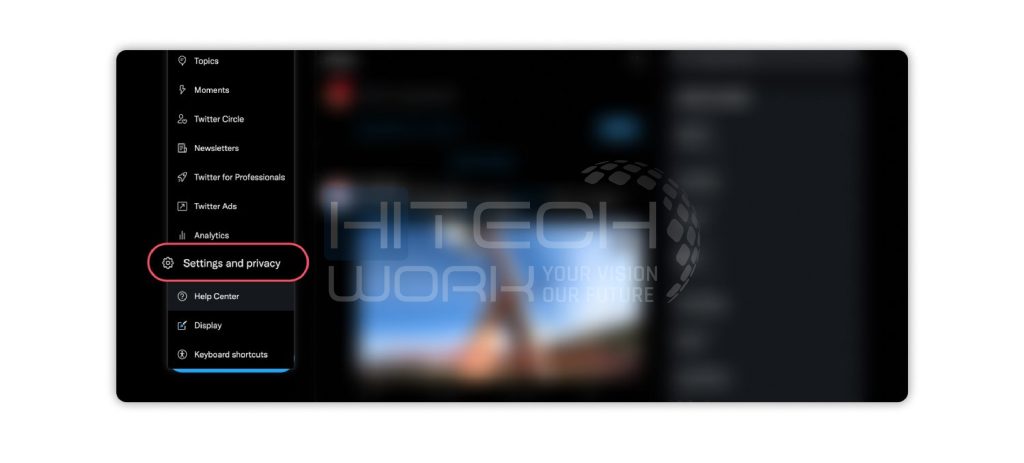 Two menus will appear on the screen: Settings and Your Account.
Go to the bottom of Your Account Menu and click on Deactivate your account.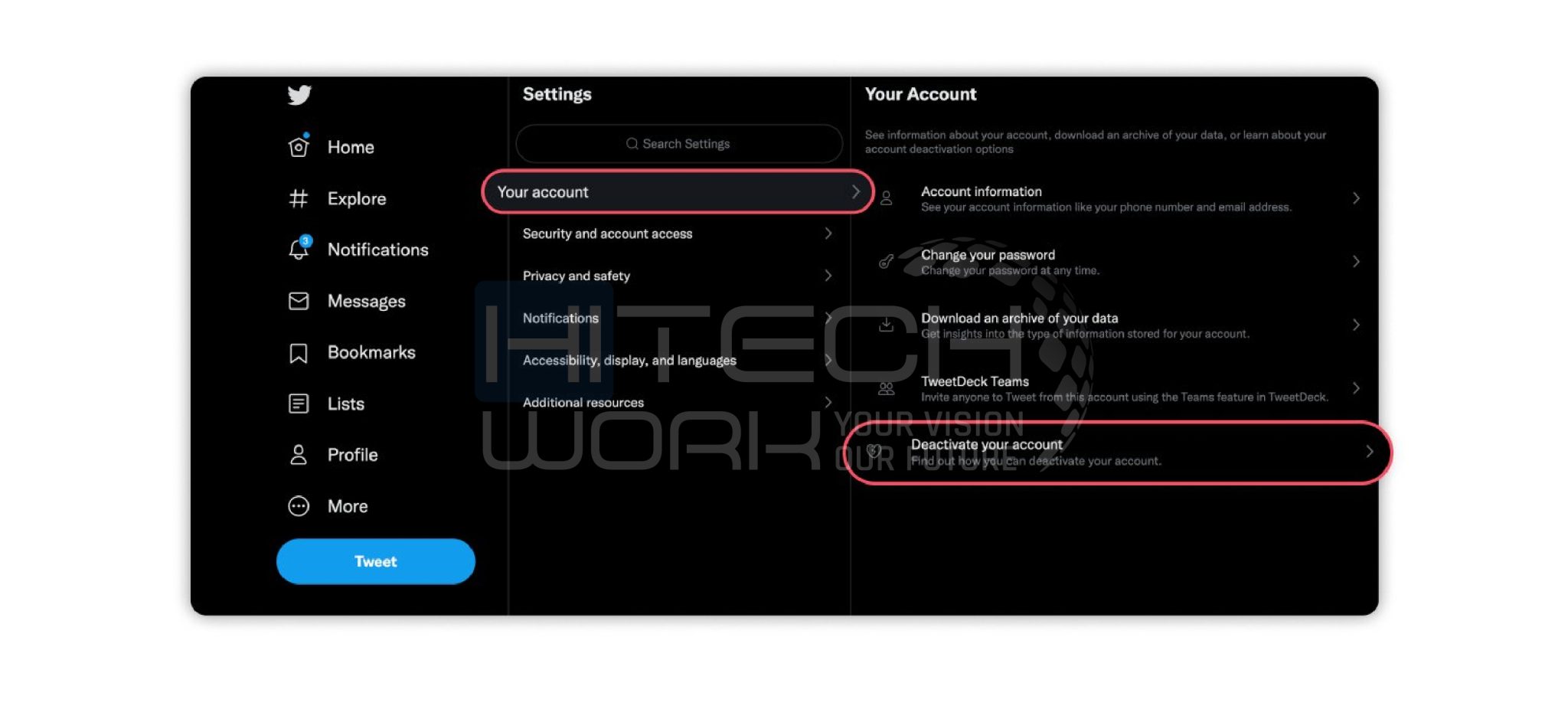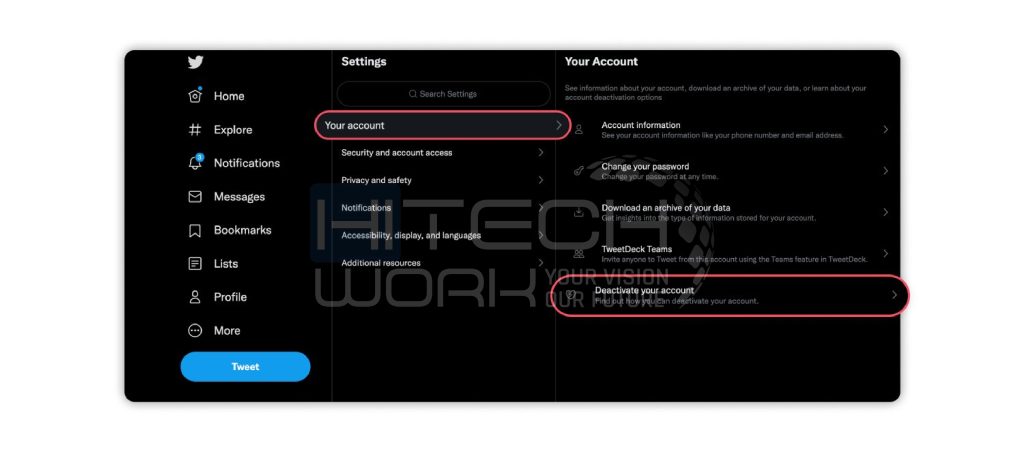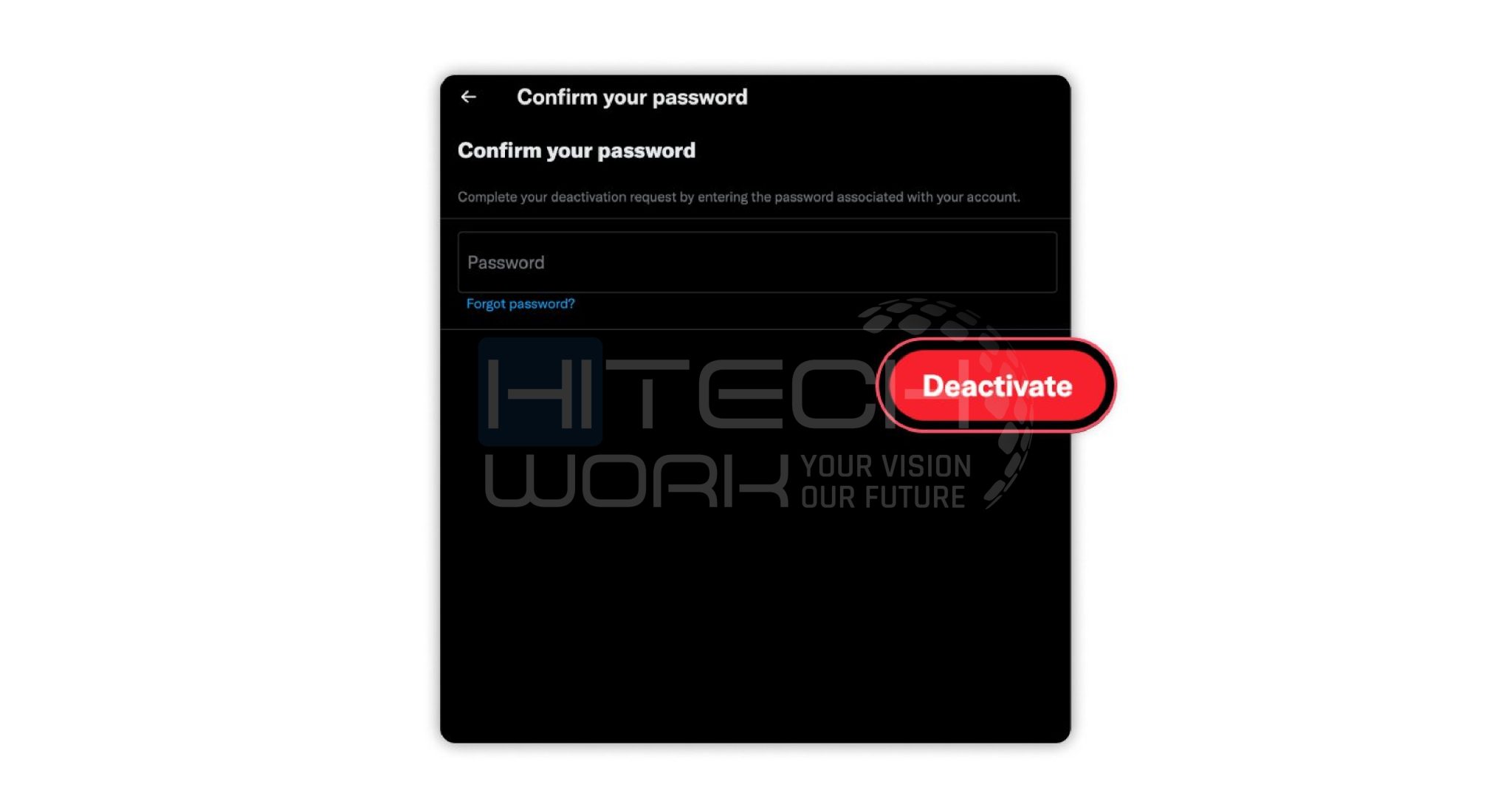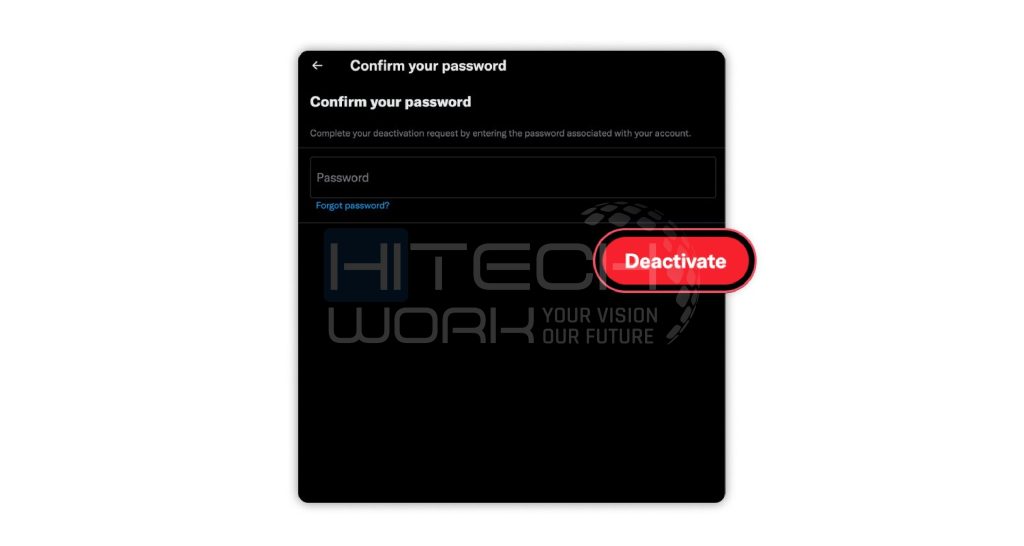 You will be logged out automatically. Now, you don't have to log in to the X account for 30 days because if you have access to it, it won't be deleted, and you have to start the process again, as mentioned earlier.
How to Deactivate X Account on Android & iOS
Unlike old policies, now you can easily delete your X (previously Twitter) account from your phone. Yes, you heard it right. Here are simple steps to deactivate your Android and iOS X accounts.
Tap on the profile photo in the upper left corner.
Select the Setting and Privacy option at the bottom.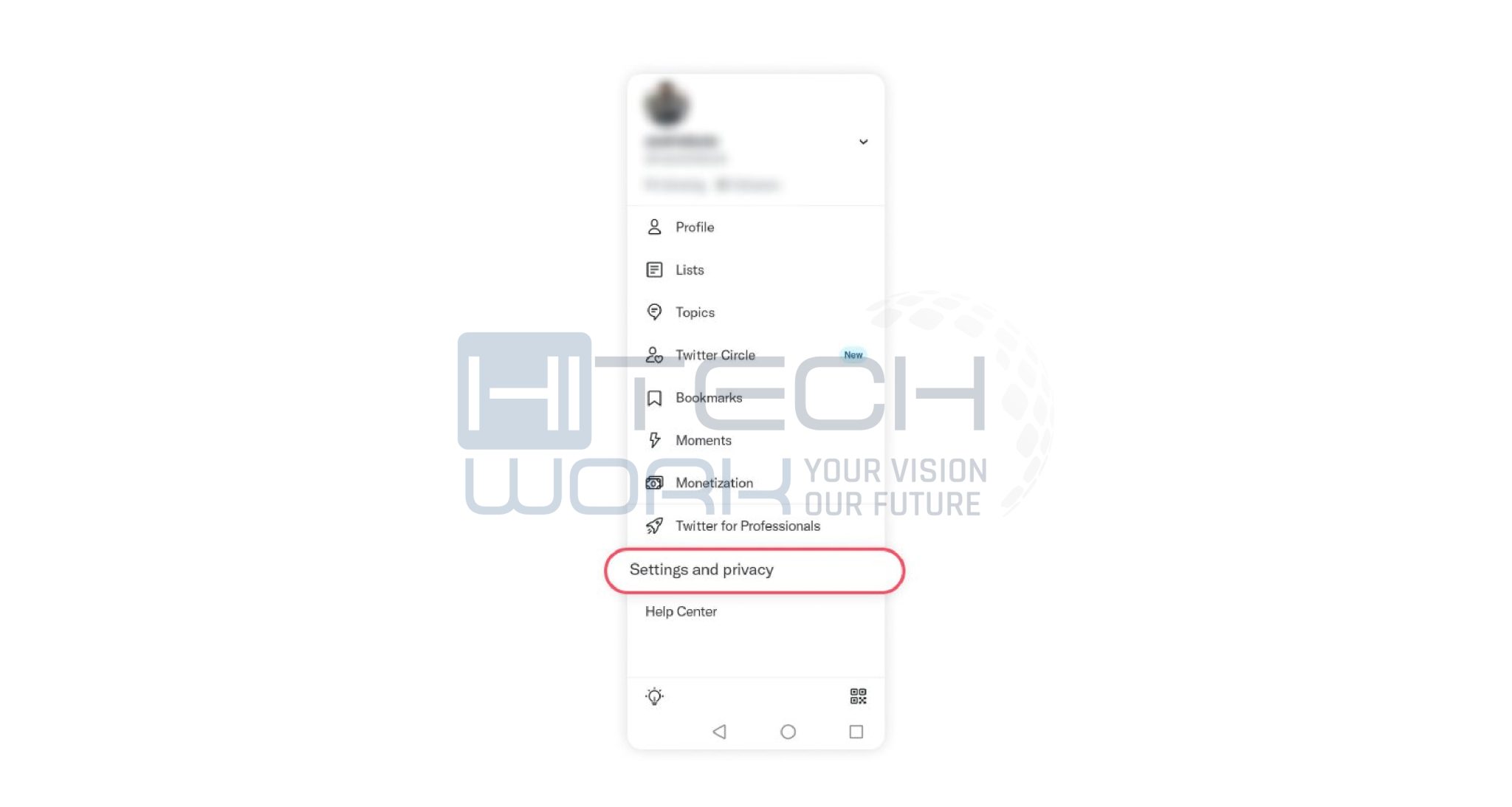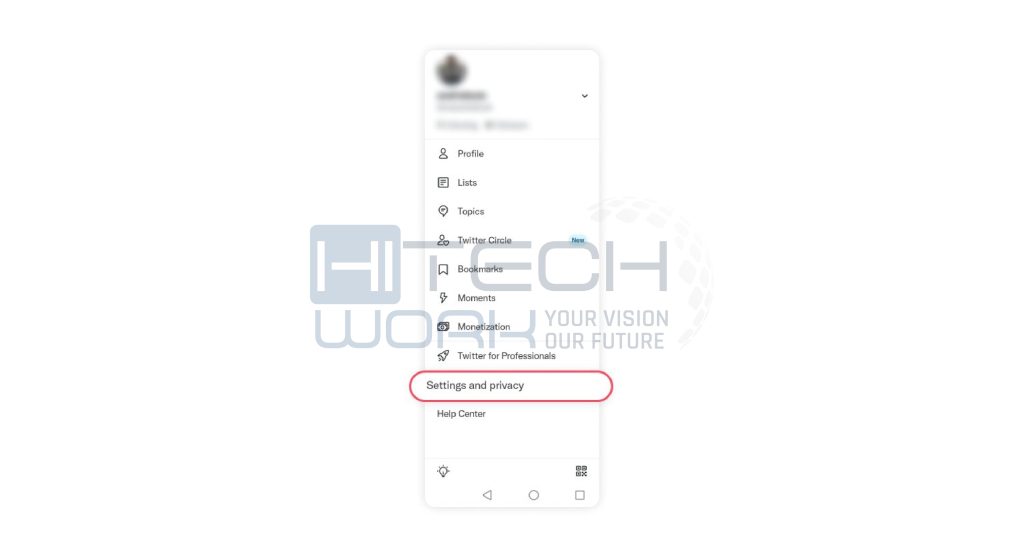 Click on the Your Account tab.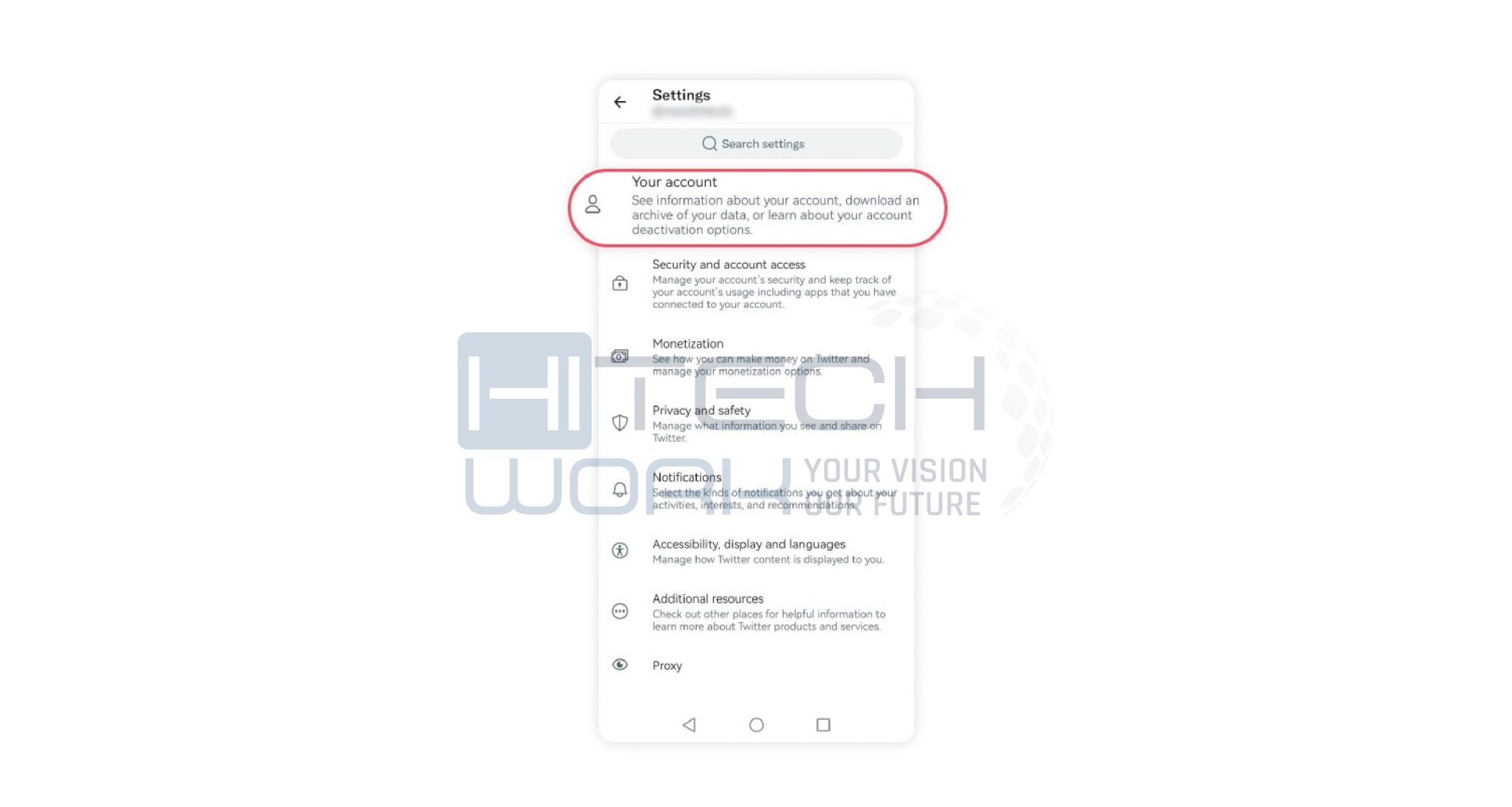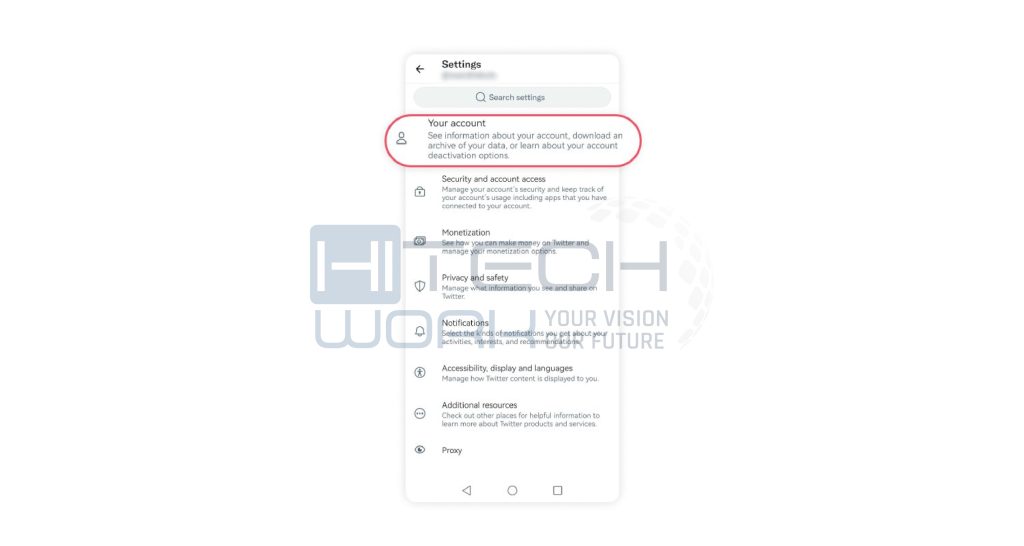 Scroll down to find the option Deactivate Account.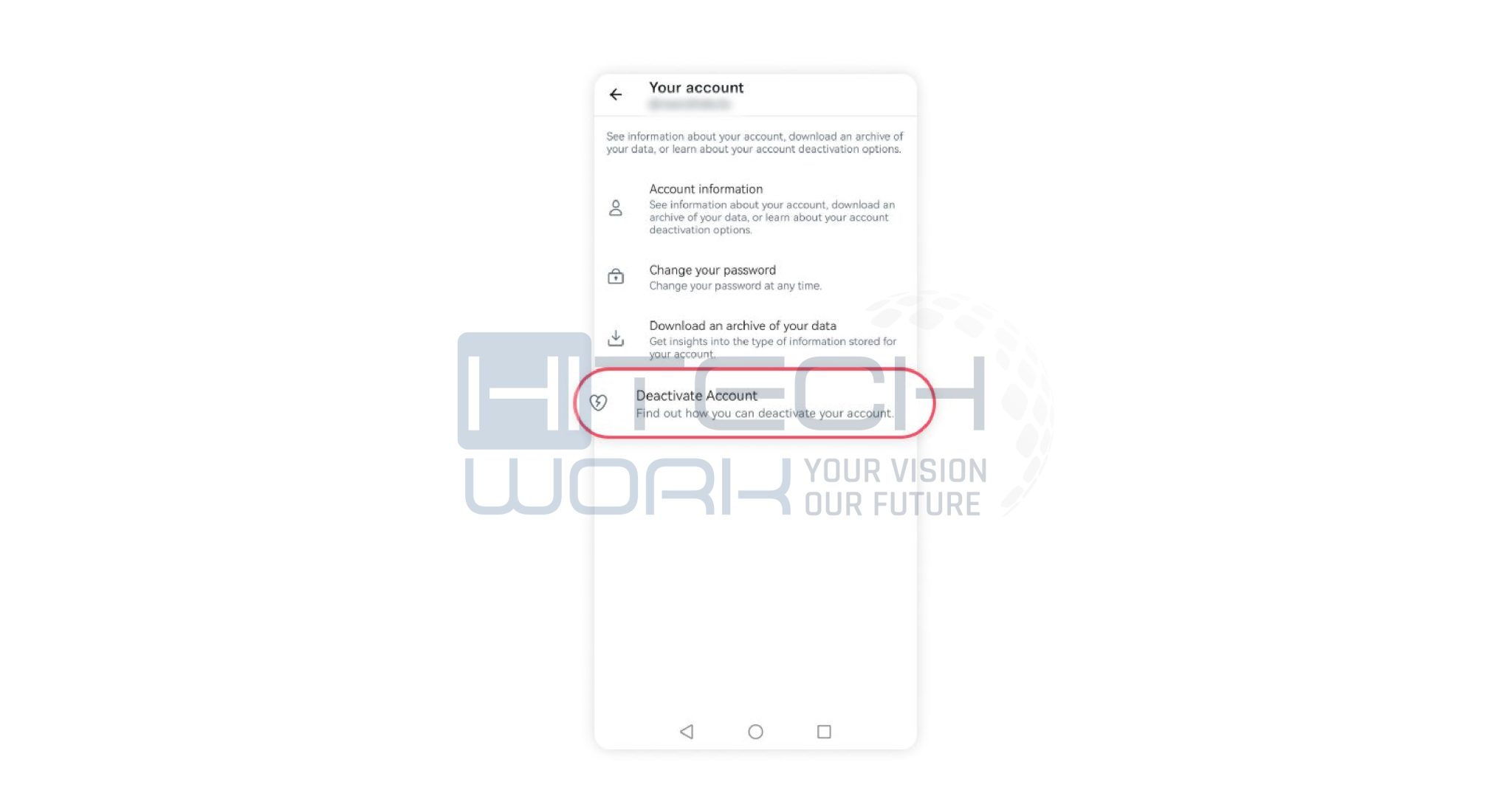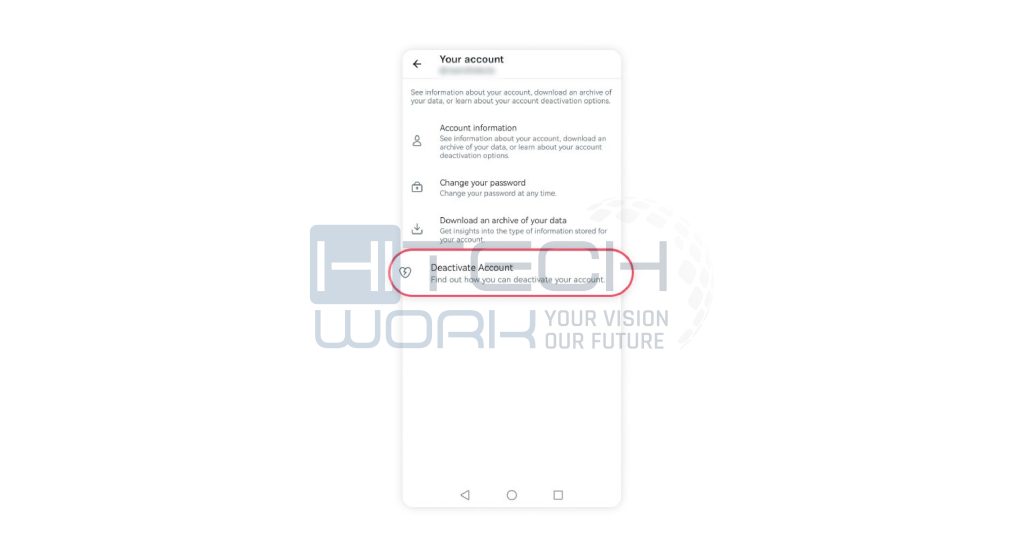 Read the information and tap on deactivate.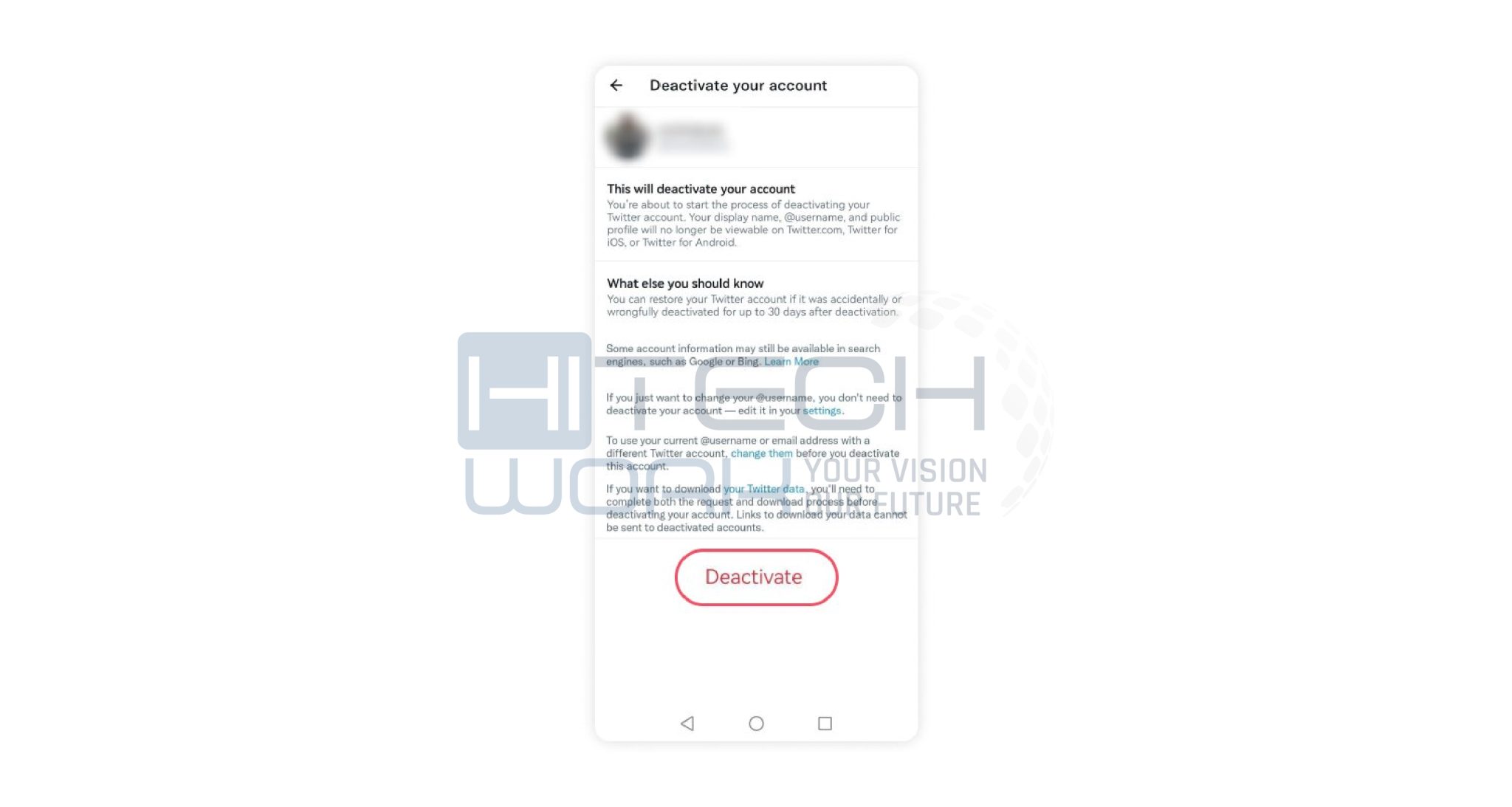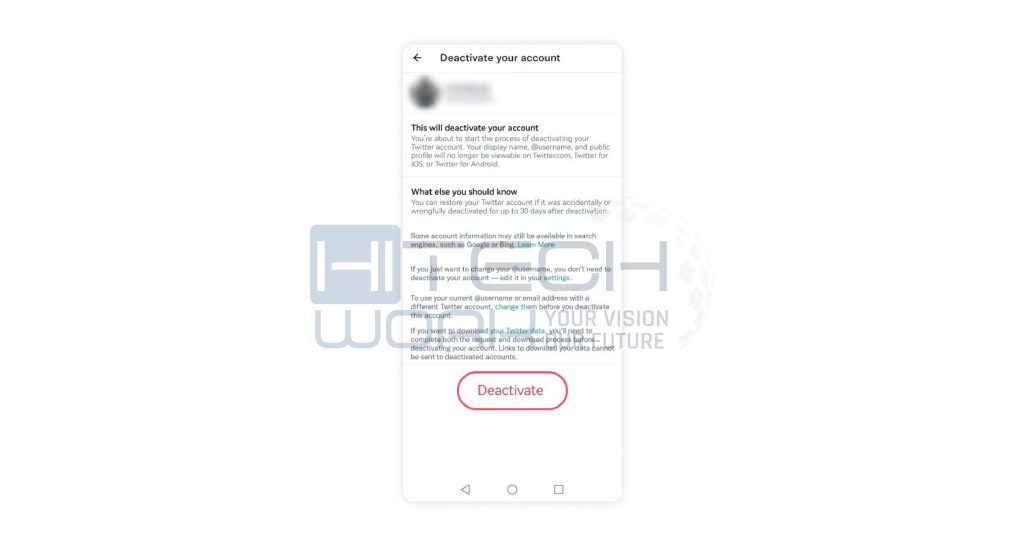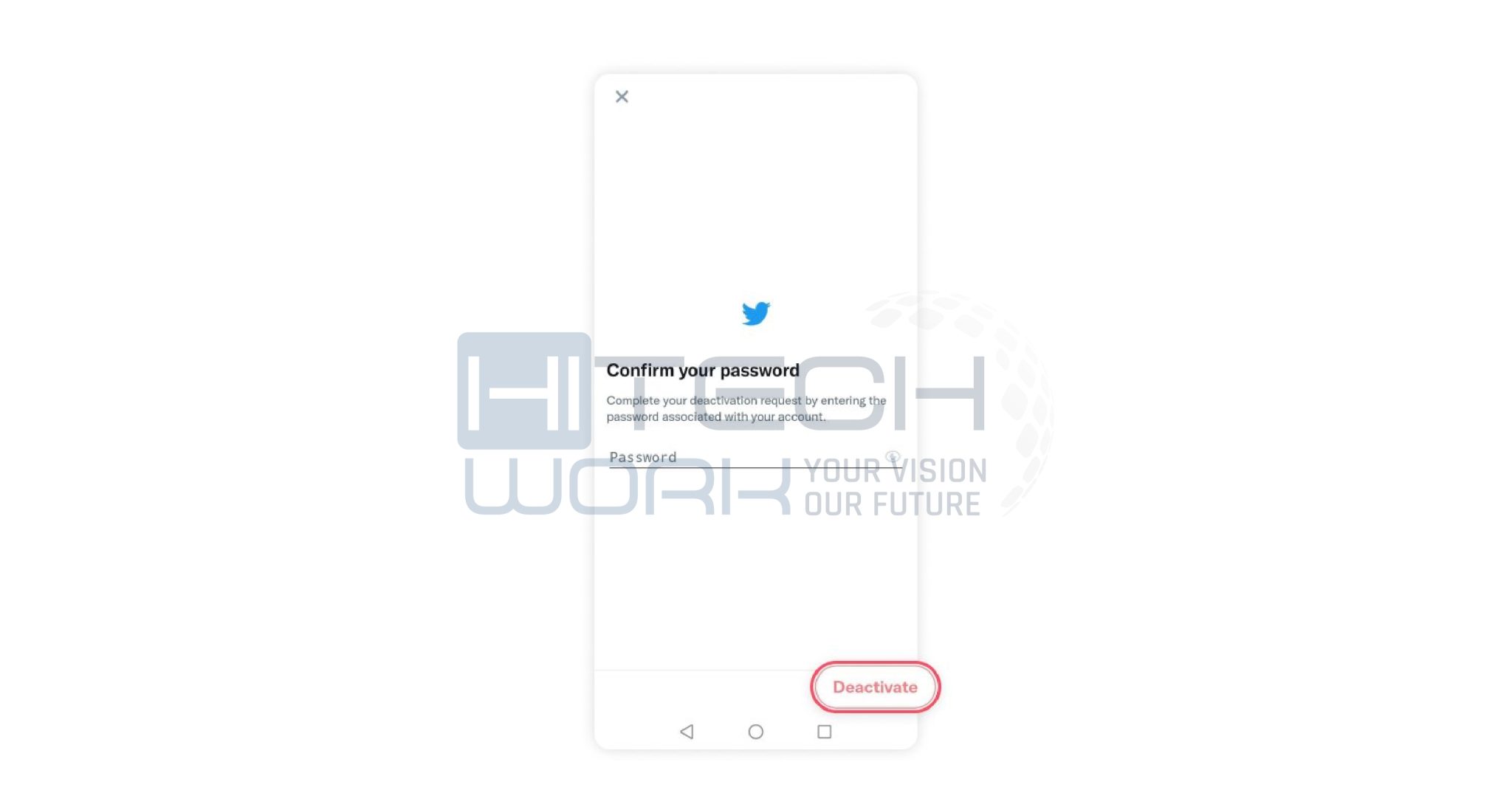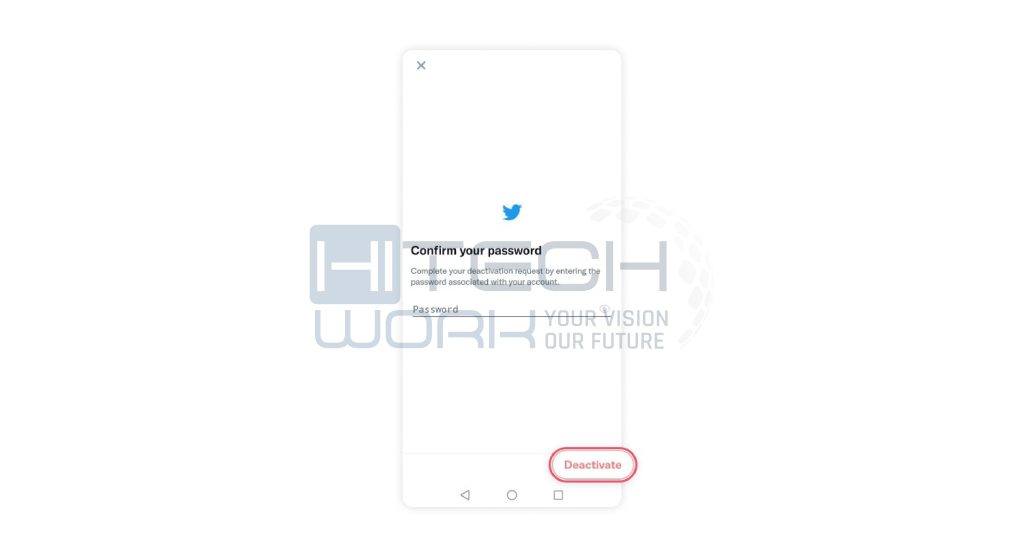 X (Twitter) asks again to confirm your decision again tap on deactivate.
Your account will be deleted permanently, but this process takes up to 30 days to process your deletion request.
How to Save X Data Before Deleting the Account
You want to delete your account permanently, but there might be some data there that you want to save. It has become easier on X (Twitter) to download your data, including messages, posts, tweets, and whatnot.
Here's how to save your X data:
Go to the left-hand menu on the screen.
Click on the More option.
Then go to Settings.
And click on Your Account.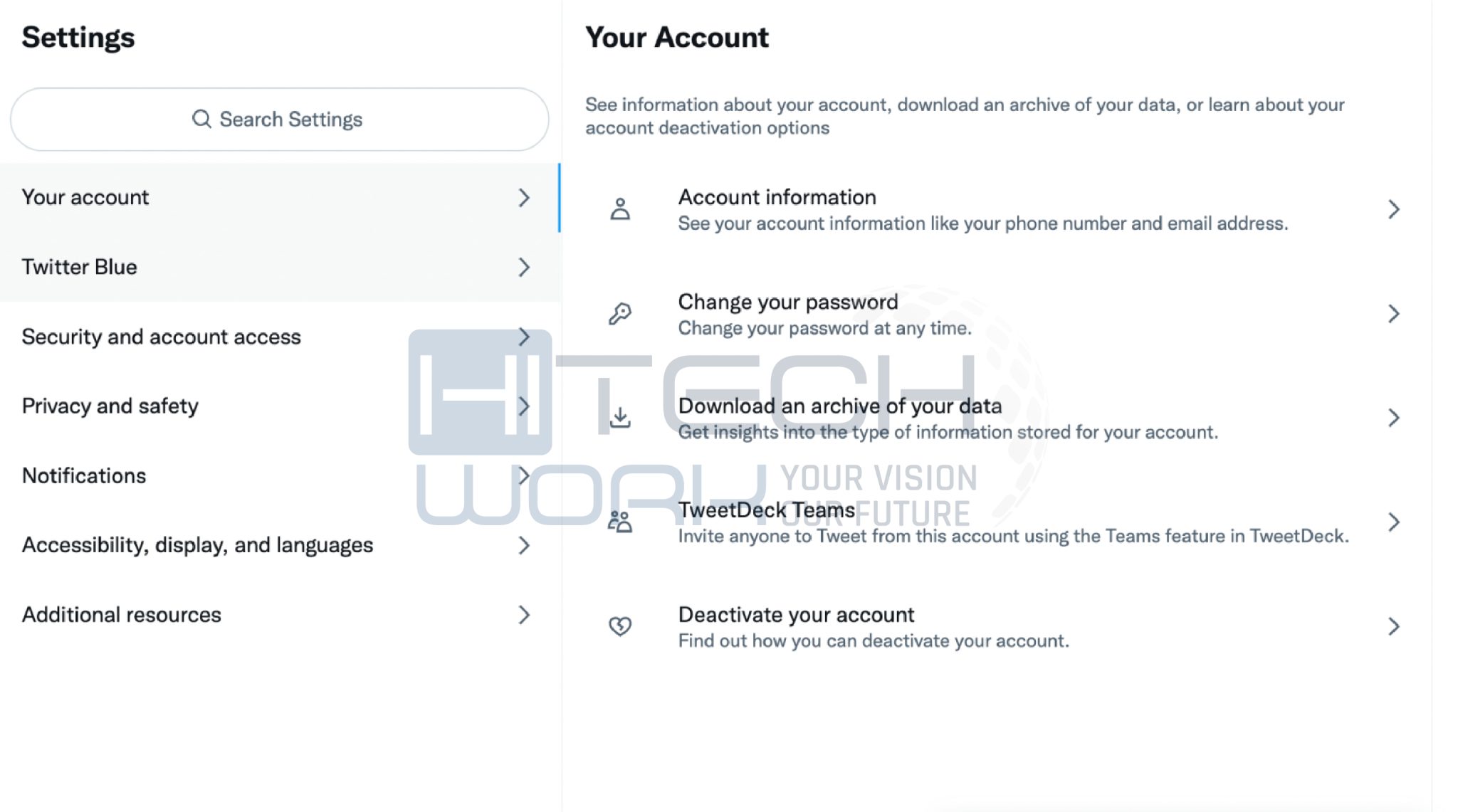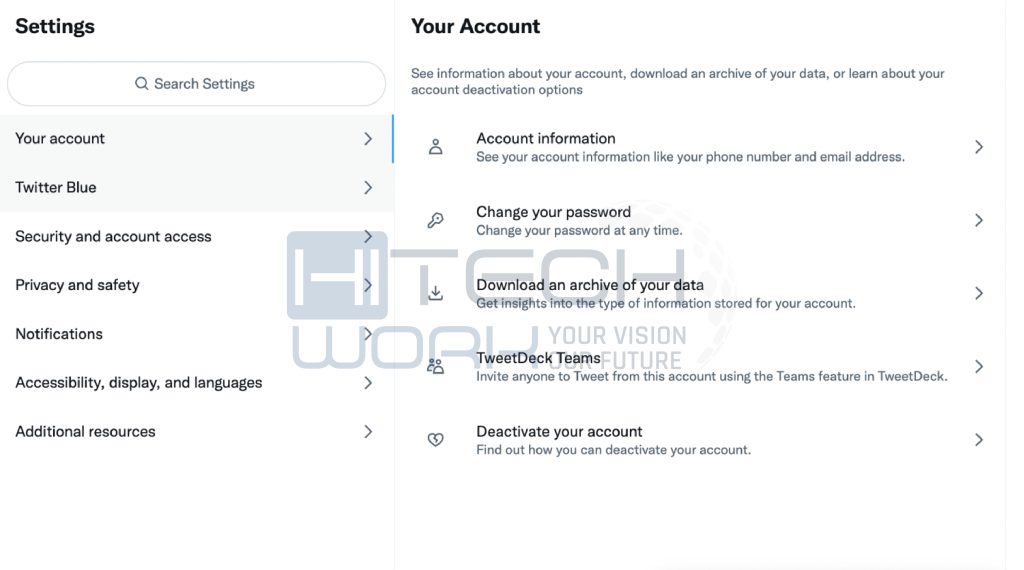 You will see an option to Download an archive of your data.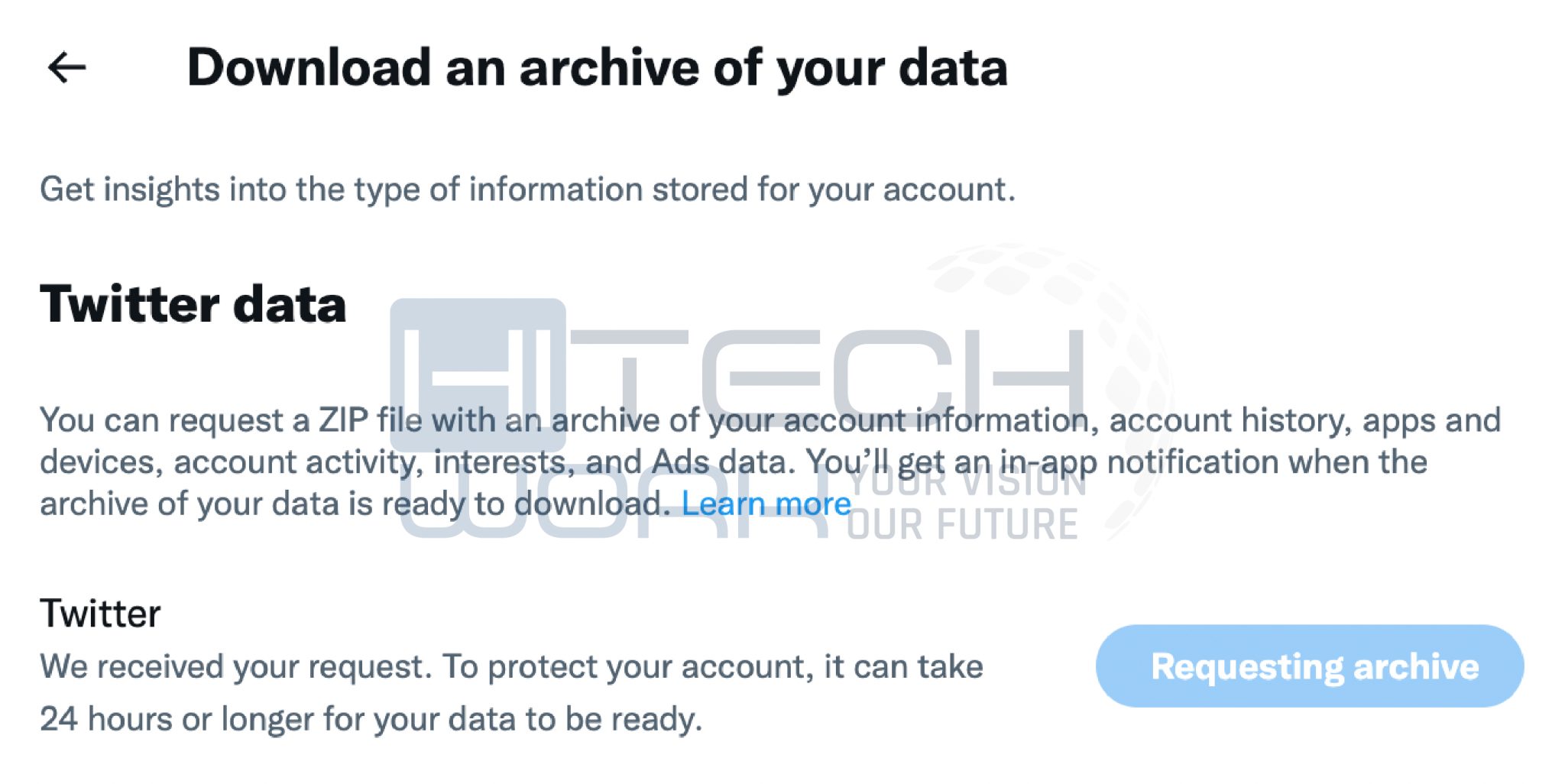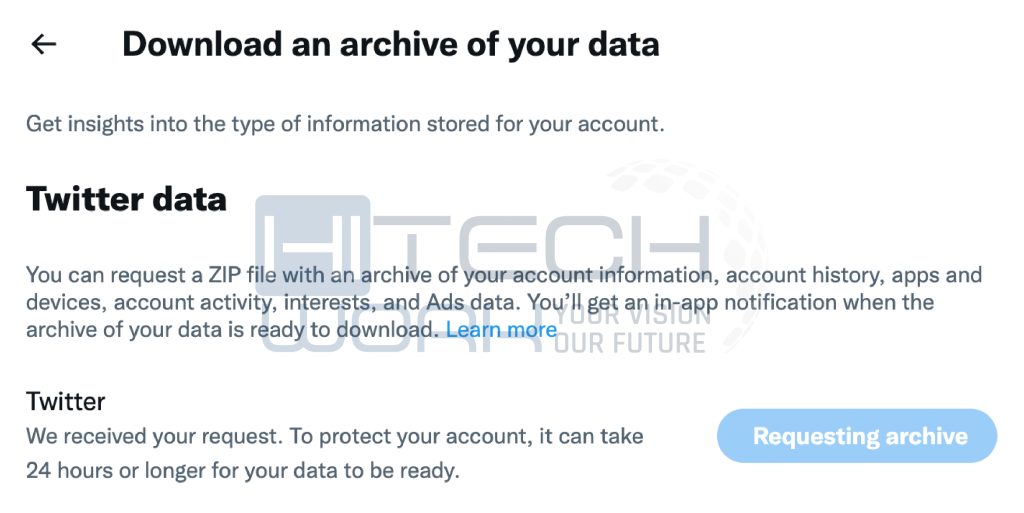 Request the download of your data.
Benefits of Having a Private Account on Twitter
You want privacy instead of asking how to delete an X (Twitter) account. You always have another and safer option available if you feel discomfort while using X (Twitter).
And that option is to make your X account private to limit the audience's engagement so that only your followers can access your account and the content you share, creating a safe space for you and avoiding negative speech, derogatory comments, or trolling.
So, you can always make your account private for as long as you want to. Need help to make your account private. Don't worry; here's a complete guide on how to make your X (Twitter) account private.
Why Should You Use Video Content for X
Videos grab more attention from X users. Creating video content for the X (Twitter) platform would benefit the brand as the video content plays automatically and will engage many X (Twitter) users. Most users keep scrolling, and they prefer auto-play videos. X users love videos; also, it increases visibility and engagement and improves the brand's image with little investment, unlike other social platforms that require lots of investment for brand promotions.
But you should know your target audience's mindset and how to create engaging X (Twitter) video content.
Is it Possible to Make a New Twitter Account with the Same Username?
Yes, you can make a new X account with the same username. However, you must change your username before deleting or deactivating your old account on Twitter and wait until the deactivation process completes, which takes up to 30 days. Meanwhile, if you try to create an account with the same name, X policy won't allow you.
Here goes a Select your step-by-step instruction.
Select your profile picture in the top right corner of the screen.
Choose Setting and Privacy from the menu.
Enter a new username in the Username box and a new email address in the email address box under the Account section.
Click on Save Changes.
Confirm your decision by entering your password.
Click the verification link in your new email and confirm the change.
FAQ
Conclusion
X (previously Twitter) is one of the biggest and most powerful social media platforms used for personal and professional use.
It is a great and popular source of entertainment, news, sports, and commentary, where it gives you an amazing platform and helps you to reach the audience and promote your brands. It also comes with the price of invading and threatening your privacy because X is all about trolls and spambots and is harmful to your computer.
Google and Bing can access the posts you make and post on X since this is a public platform, so you always have a choice to delete your X (Twitter) account, consider taking a break from it, or make it private so you can have your own digital space.