Don't you know how to get chat voice on Roblox? It is the most frequently asked question, and here is a proper guide mentioned in this article to solve your problems and answer all your queries.
Roblox has introduced a new feature to chat with a spatial voice beta. It allows people to communicate in the app as they normally do in the physical world. If you are facing some issue or Roblox error code, Here are Easy Fixes. Most users are children of age 13, but their community guidelines have age requirements; therefore, the voice chat option is available for 13+ users.
How to Turn on Roblox Spatial Voice Feature on Phone
However, many players prefer playing Roblox on their phones, but to enable the voice chat feature, you first have to verify your account using these simple steps for almost all the devices that support Roblox.
Open the Roblox app.
Click the three dots on the Roblox account.
Now scroll and find Settings.
Open Account info.
Then verify your age.
It is going to require your selfie, then add your email.
Once you have verified your email, click on Start Session.
Next, you will be redirected to the browser and click Let's Go.
The prompt will appear asking to allow your camera permission.
Upload the photo of your ID on both sides.
Then, take your selfie.
Once your account is verified, go back to the Roblox app
Go to the Roblox Settings
Click on the Privacy Settings.
Enable the voice chat toggle from the Beta Features option.
Here's How You Can Enable Chat Voice on Roblox on PC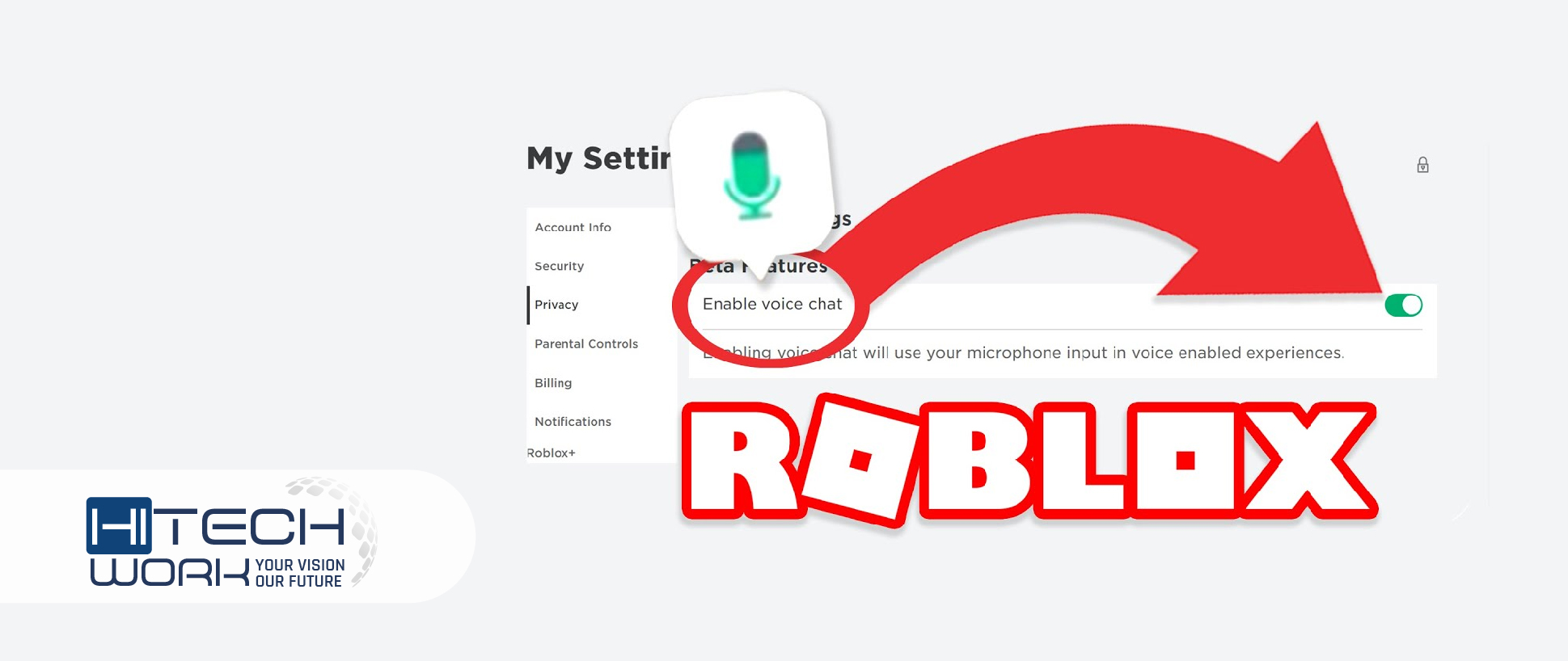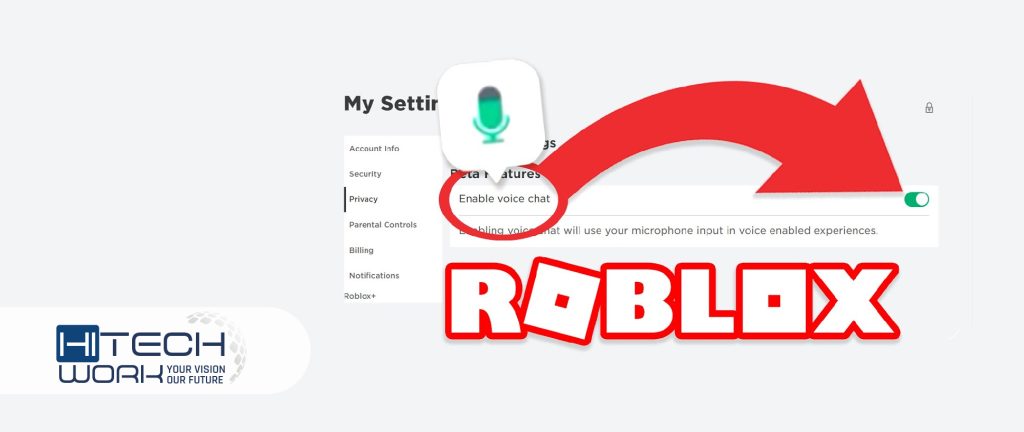 Firstly, you have to download the Roblox app on your PC. Now, you must be thinking about How To Download Roblox on Chromebook. The guide is aforementioned, where you can follow the instructions to download Roblox on your PC. Once the download is complete, go to the app and enter the required information.
But before selecting this option of chatting with voice, you are warned that you must deal with chatty players. Also, the option of voice chat does not automatically activate. Moreover, you can always block the users who do not go within your comfort zone in the settings.
Firstly, verify your account.
Then verify your age, as you must be above 13 years old.
Go to Roblox's Account Settings on the screen's top right corner.
Now go to the Privacy Menu.
Finally, find the Enable Voice Chat option and tap the toggle to green.
Once you finish these instructions, you can use the voice chat option on the games accessed by Roblox.
How Can I Turn Off the Voice Feature on Roblox on PC
The spatial voice feature on Roblox can be turned off by using these steps:
Go to the Roblox Account Settings on the top right corner of your PC screen.
Then, Select the Privacy Tab.
Now tap on the green toggle to make it grey.
Also read How to Detect & Fix Viruses Disguising It?
How to Get Voice Chat on Roblox Apple iPad
To enable voice chat option on the Apple iPad, follow the given steps:
Start with downloading and installing the app from AppStore.
Enter your username and email (if you don't have an account)
Then, create your account on the app. Once you have joined the Roblox platform.
Find the games that support the voice chat feature.
Or join a voice chat-compatible game, and you will see the mic icon on the screen.
Well, devices have built-in microphones. However, please use external headsets and microphones.
Go to Adjust Audio settings to adjust your audio game or voice chat volume to enhance your gaming experience.
While text chat or voice chat, be careful and avoid using language that would be considered obscene or disrespectful.
Can Voice Chat Feature be Enabled Without ID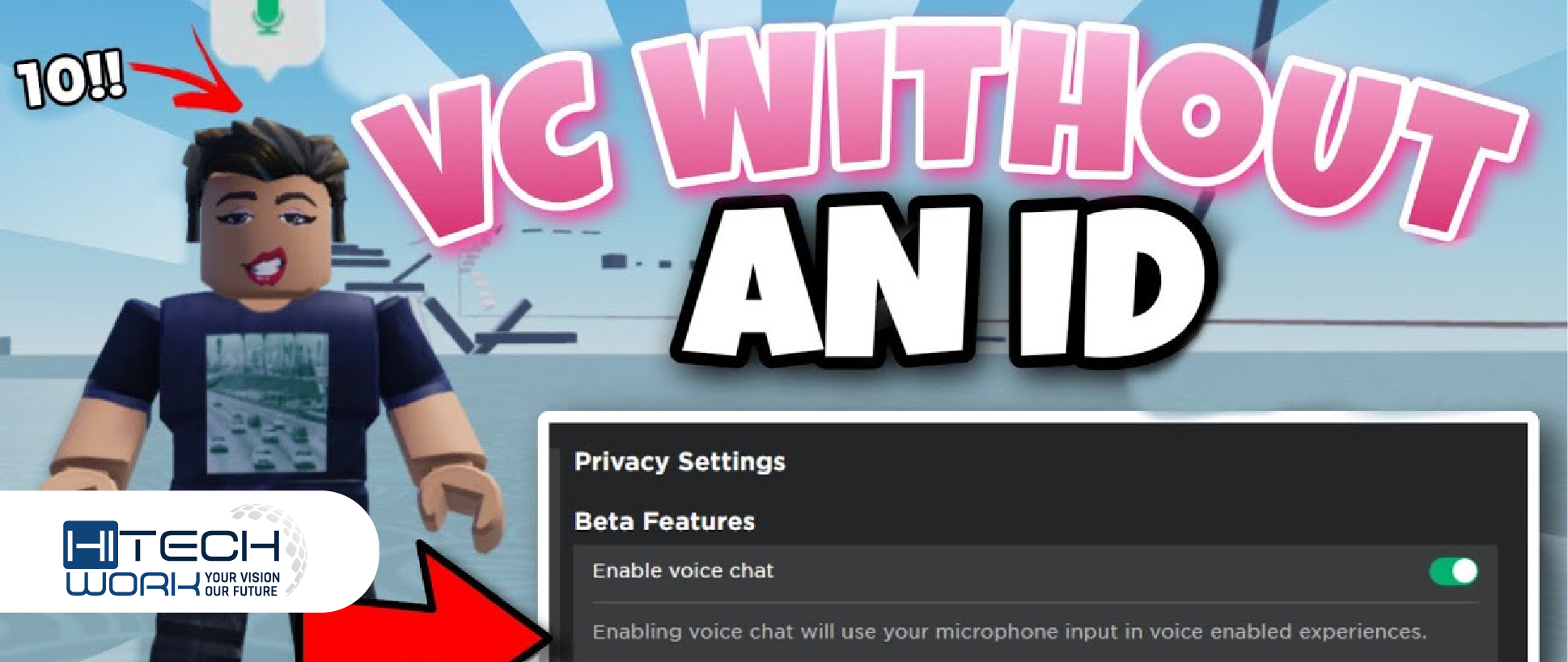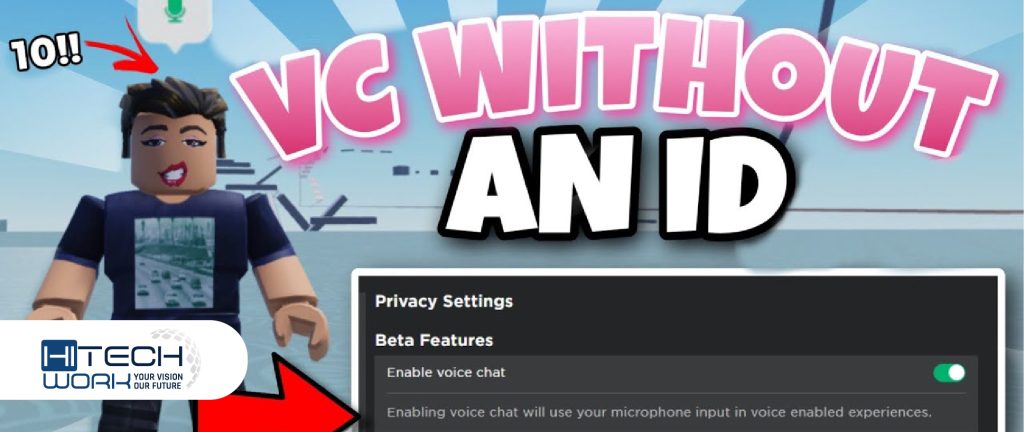 Here is how you can use the Roblox voice chat feature without using the ID. If you are part of this voice chat beta, all you have to do is go to the settings> privacy settings > enable the toggle to access the voice chat feature. There can be 2 reasons for not being able to enable this spatial voice beta feature.
According to the Roblox voice terms policy, the first reason is that you are underage.
The second reason is that Roblox has not allowed you to be their beta tester. You will have to wait until you get the feature.
Get this feature without having to use an ID. After joining the Roblox you enable the feature, you will get a text bubble with the microphone.
Now, you can mute or unmute yourself. When you enter the Roblox settings, you will find everything required for voice chat.
Also read Why Does Roblox Keep Crashing: All You Need To Know.
Compatible Games with Chat Voice option
Roblox voice chat is a useful feature for users who love multiplayer games. However, it has not allowed the feature for all games. The feature is only accessible to a few games. The popular games that allow this feature are: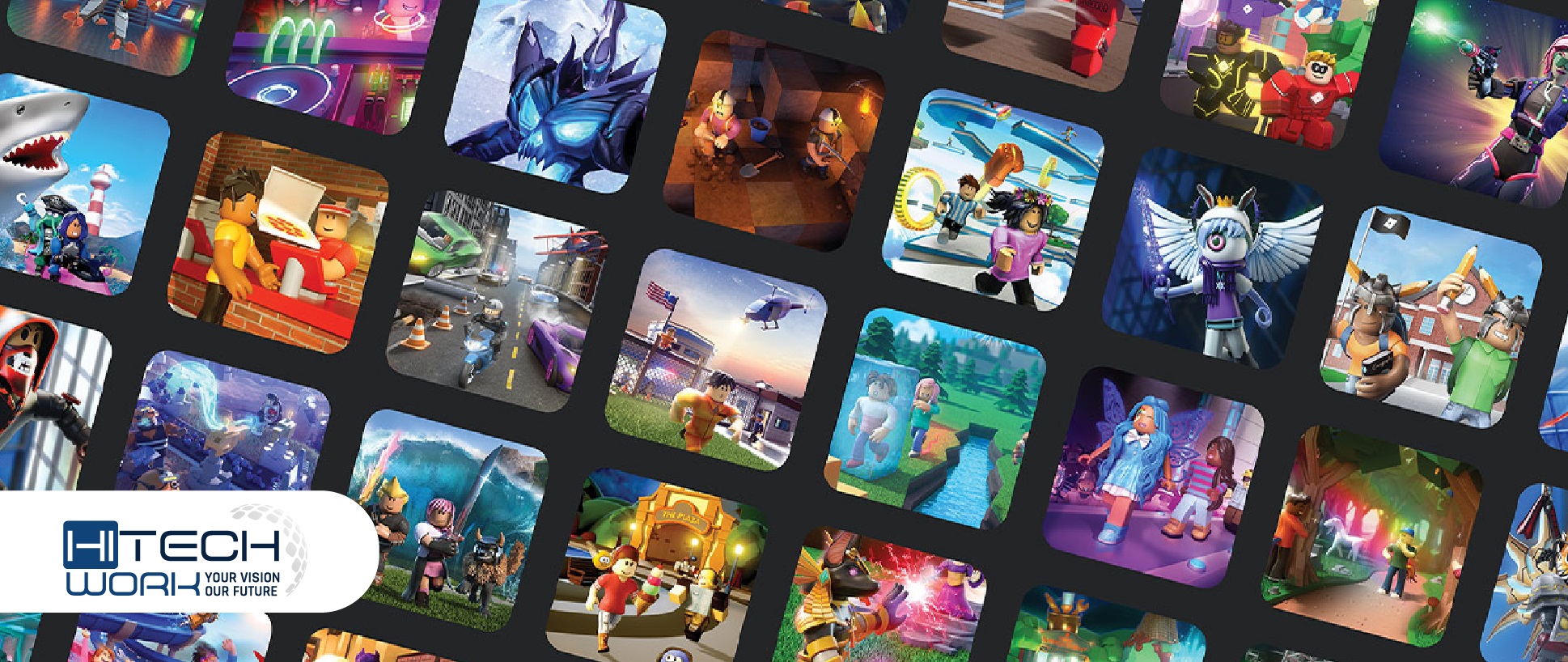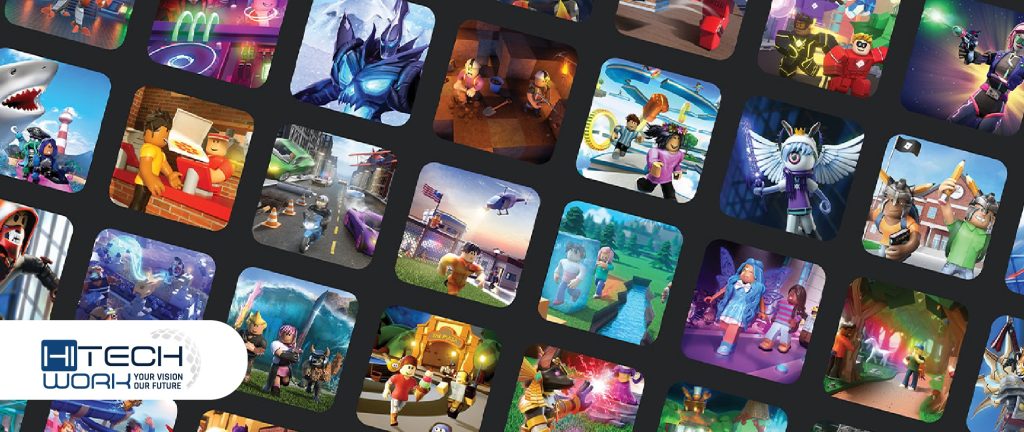 Prison Escape
Epic Minigames
Natural Disaster Survival
Mad City
Wild West
Mic Up
Jailbreak
Flee the Facility
Bed Wars
Outlasted
TTD3
These games are compatible with voice chat, but you must activate the option to use it as it does not activate automatically.
Popular Harry Potter Games on Roblox (2023)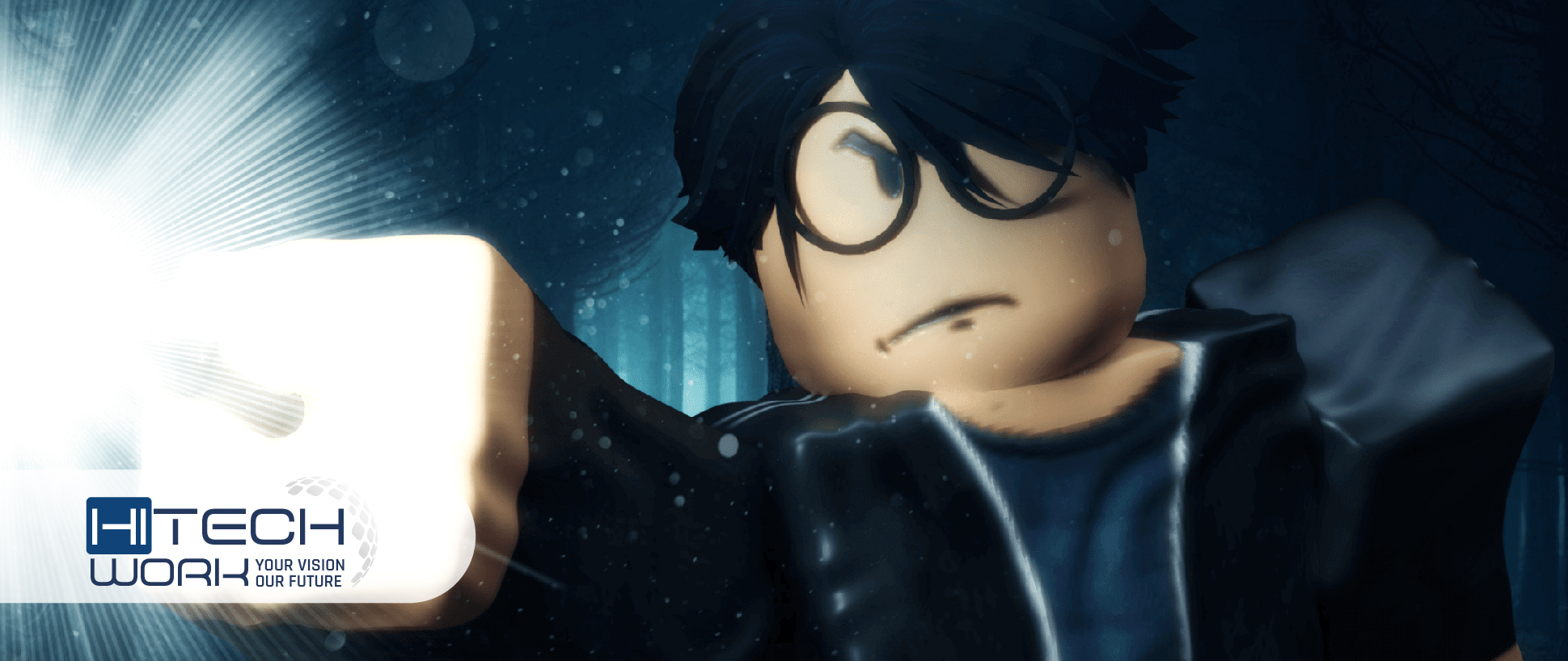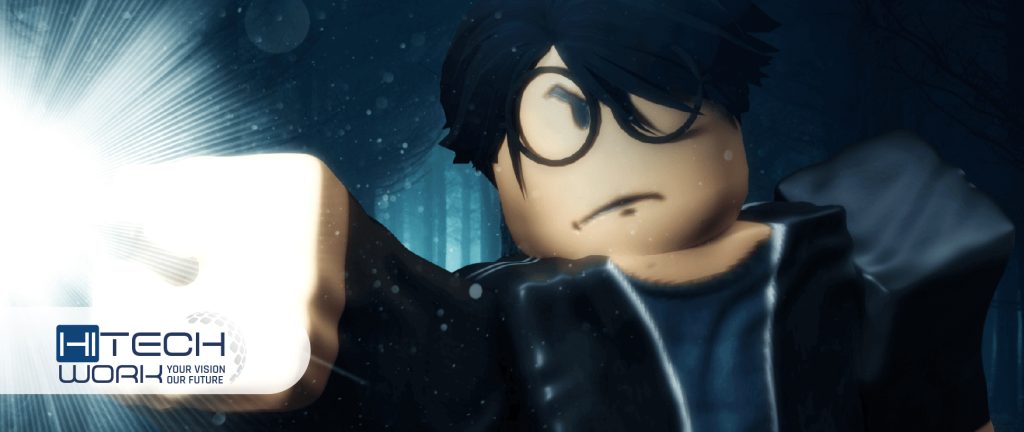 Harry Potter is the most popular franchise of all time, so there has to be some magic created by the Roblox and Harry Potter. If you are a Potterhead, you should try these 8 Harry Potter games on the app.
RO-Wizard
Wizard Academy: RP
Wizard Wars
Wizardry II
Magic Training
Wizard Life
Wizard Tycoon
World of Sorcery
FAQs
Wrapping up
Roblox is a great platform for all the online games. Like any other website, it can have all the pros and cons but is very popular among players. It has daily active users 66.1 million and over 214 million monthly active users. However, 28 million Roblox users are under 13, and the app has some rules.
Thus, if you are a Roblox user and are above the age of 13, you can use the spatial voice beta introduced by the app, which can come in handy for chatty players. The process of turning off and turning on the voice chat feature is mentioned above in the article. Hopefully, you find it helpful.
Editor's Recommendation