Microsoft Corporation provided a free webmail service named Hotmail for the users to manage emails for free. There are other popular email service providers on the internet today like Yahoo and Google who also provide free web services. If you are a regular Hotmail user then you might have encountered an issue of Hotmail not working on chrome or other browsers you use. In this article, we shall discuss Hotmail not working issue with solutions.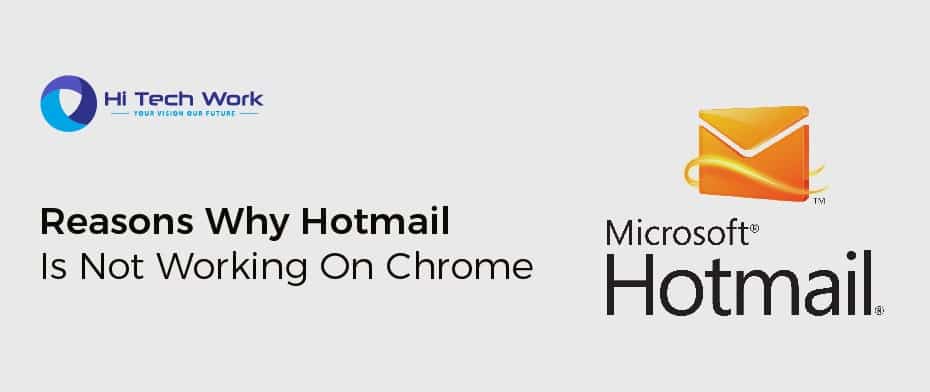 Reasons Why Hotmail Is Not Working On Chrome:
Not only on Google Chrome Hotmail can work on any browser you use like Firefox, Safar, Opera, Internet Explorer, or Microsoft Edge (now). As you might already know that the digital world every device and every service is prone to errors.
People who use Hotmail as their primary email exchanger might have seen that for some reason Hotmail won't open on Google Chrome, for this cause, I am here today to guide you to the solution to this problem.  The primary reasons why you can't access Hotmail account on Google Chrome are listed below:
Hotmail is not loading due to a poor Internet connection.
Unwanted data of cache and cookies.
An old version of Browser.
Account suspended.
You might have disabled JavaScript on Chrome.
Anti-Virus apps halting Hotmail to work on Google Chrome.
Too many extensions were added to the Chrome browser.
Device compatibility.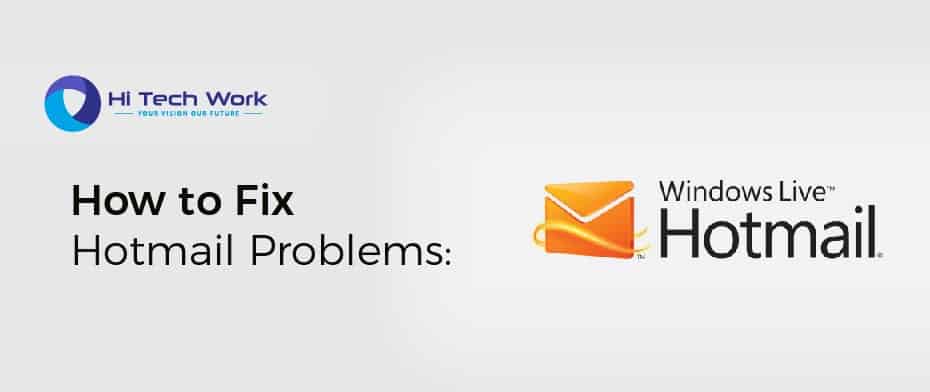 How to Fix Hotmail Problems:
Internet Connection:
The first and the foremost issue of Hotmail might not be working on chrome is the poor internet connection. The most common problem people face due to Hotmail won't load on their devices. In the first step, you should check your internet if it is connected.
Update Your Browser:
Another reason why you can't access Hotmail on Google Chrome is that you might be using an outdated browser. It is recommended that you update the browser regularly to avoid the Hotmail Not Working on Chrome Issue in the future.
Clear The Cache And Cookies:
Cookies and caches are useful but sometimes they can cause issues to many applications and web services like Hotmail or other email services. Therefore, it is suggested that you should remove unwanted cookies and cache to refresh the browser. To clear the cache and cookies follow the steps below:
Go to Google Chrome.
Click on Clear Browsing Data.
Check the item you want to delete.
Click on the Clear data
Cannot Connect To Hotmail Server:
Another reason why you can t access your Hotmail account is that Hotmail may be unable to connect to the server. This is an issue that is created from the server and the support team working on the server resolves the issue. However, this might the issue why Hotmail will not load on the Google Chrome browser.
Use Correct Username And Password:
Whenever you attempt to log in to Hotmail from the Google Chrome browser it happens sometimes you enter the wrong username and password. Make sure to enter the correct username and password to avoid Hotmail Not Working On Chrome Issue.
After following the above-mentioned methods Solve Hotmail Not Working On Chrome problems must be solved and the Hotmail email service should be back to normal.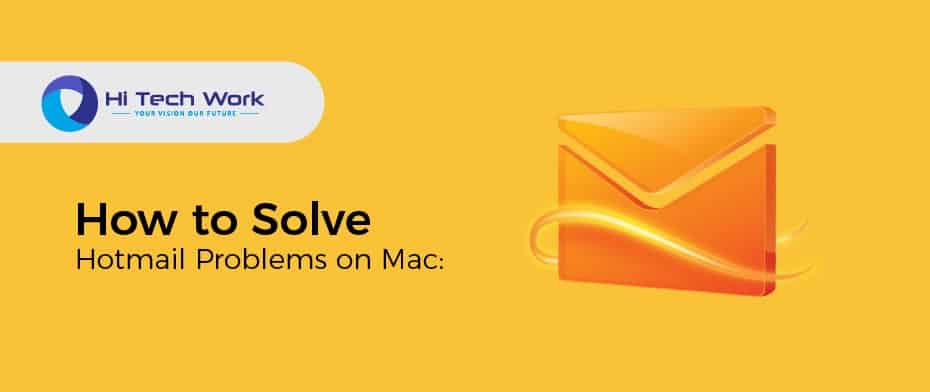 How to Solve Hotmail Problems on Mac:
Hotmail does not work on Mac sometimes because Hotmail email service is provided by Microsoft and the Mac is a product of Apple, this is why the compatibility issues are natural. To avoid the issues we need to set up Hotmail settings for Mac.  The main reason behind the Hotmail issue is the incorrect configuration.  To solve this issue you will have to set up Hotmail on Mac, to do this follow the steps below:
Open the mail application on Mac.
Go to the Preferences.
Click on Account.
Click on "+" to add a new account.
Enter the username, password, and account type (POP).
Incoming Email server Address: POP-mail.outlook.com
Outgoing Email server address: SMTP-mail.outlook.com
Click on the Sign-in
In this way, you will add Hotmail to Mac as your primary email address and will be able to open Hotmail emails on Mac.
Hotmail Login Problems On Safari Browser:
Problem accessing Hotmail account is not limited to Google Chrome browser only but the Safari Browser can also have Hotmail Not Working Issue. This issue can be solved by removing cookies and clearing the cache. Follow the steps listed below:
Go to the Safari Browser.
Click on Preferences.
Click the Advanced
Enable Show develop
Go to Develop menu and click on Delete Caches.
To clear the cookies follow the steps below:
Go to the browser.
Open Preferences.
Open the Security then click on "Show Cookies".
Click on the Remove All.
If you can t access the Hotmail website on the safari web browser then you should try these steps to refresh the browser to make the Hotmail work. All of the above solutions to open Hotmail email in the Safari web browser.
Hotmail Not Working Issue on Windows:
Windows users also cannot open Hotmail sometimes. The reason for this Hotmail not working issue is caused due to the wrong configuration. Therefore, I have compiled and enlisted some steps to configure Hotmail on windows. The steps to configure the Hotmail on windows are listed below:
To configure incoming server setting follow the steps below:
Open the windows live mail
One the top left corner click on the Email +@
After opening the Add Email Account page, click on Manually Configure Server Setting.
Click Next.
Select server Type: IMAP.
Enter server details: imap-mail.outlook.com
Enter the Port number: 993
Select Require a secure connection.
To configure outgoing server setting follow the steps below:
Add server address: SMTP-mail.outlook.com
Add the port address: 587
Check on Require a Secure connection, and Require Authentication.
Save the settings.
In the windows mail ribbon select Home Tab.
Click and select Send/Receive.
Enter your username and password. And login.
Hotmail Not Working On Firefox:
As usual, another browser with Hotmail not working issue. It is a usual problem that Hotmail doesn't work on the Firefox browser. To solve the Hotmail account not working issue please follow the steps below:
Open Firefox Browser go to the Preference and clear the cache and cookies.
Enable JavaScript: Go to Add-ons> Plug-ins> Search and find Plug-in JavaTM and activate it.
Reset the Privacy and Security settings of the web.
Final Thoughts:
In this article, we not only discussed Hotmail Not Working on Chrome, but also discussed the Hotmail issues on different platforms like Mac, Safari browser, and Firefox as well. Having a bunch of solutions you must be able to solve the Hotmail not working issue very easily by yourself.