Microsoft Office is a former name of a family of client software, server software, and other services developed by Microsoft. Bill Gates developed it in 1988 at COMDEX in Las Vegas. The initial marketing term for an office is a suite, and the first version includes Word, Excel, and PowerPoint. This application has grown very well with the most enthusiastic features.
This article provides all the details required to know about MS Office and if you want more, let us know!
History of Microsoft
Microsoft Founded by Harvard dropout Bill Gates and University of Washington student Paul Allen, Microsoft began as a software company and eventually branched out into the hardware market. The company went public in 1986 and has been valued at over $1 trillion on the stock market.
The company began as a software distributor, but in the 1990s, it gained a dominant share of the personal computer market. Microsoft's success wasn't based on technology but on Bill Gates's aggressive, strategic marketing and dogged perseverance.
And click here to learn Microsoft's New AI Tool, which may help avoid cyber attacks.
In the early 1980s, IBM asked Microsoft to develop an operating system for their personal computers. Microsoft developed MS-DOS, an operating system that would eventually dominate the personal computer market. Microsoft received a royalty from each IBM PC sold. The company also retained the right to sell an operating system to consumers.
IBM was concerned that Microsoft would take control of the computer market, so they asked Microsoft to develop a new operating system. Microsoft and IBM agreed to collaborate on OS/2.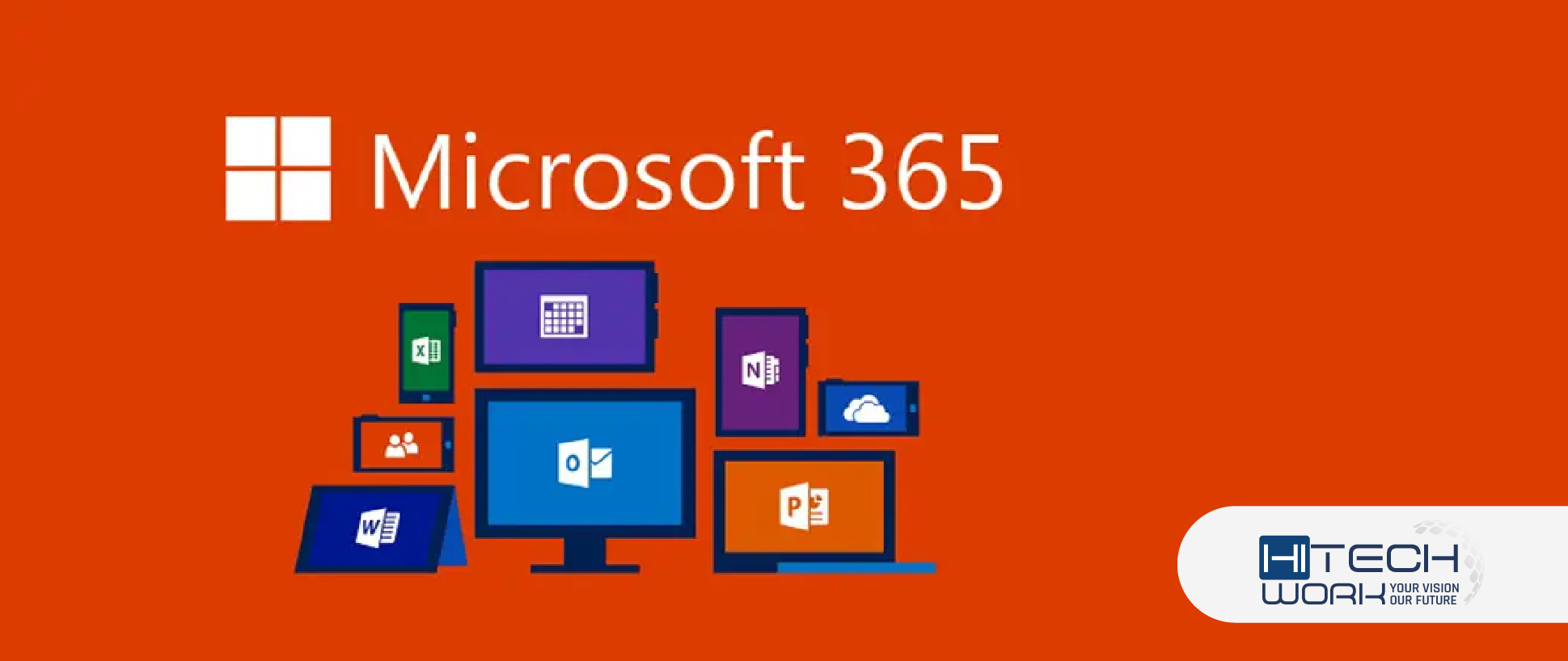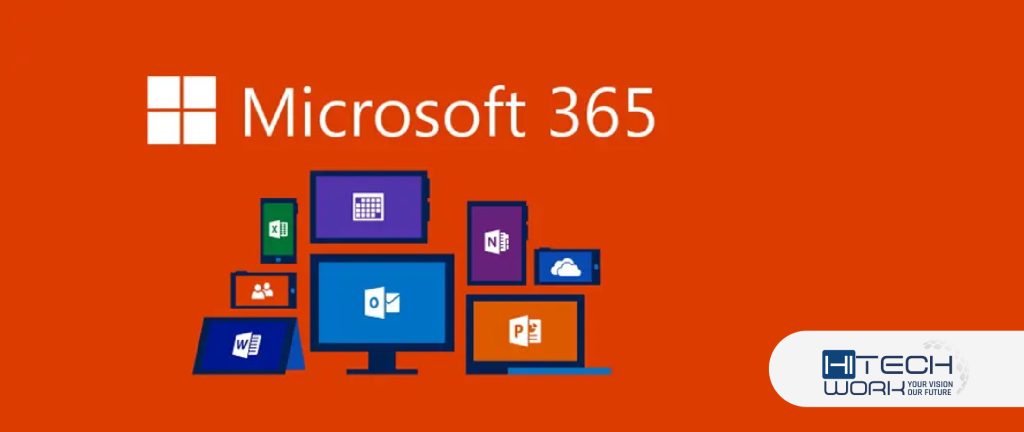 What is Microsoft Office 365
The updated version of MS Office is called Microsoft Office 2021, although Microsoft prefers to use version Microsoft 365, and various version of the suite has been around since 1988, including MS office professional, student, home, and multiple collections of MS office 2016. Many people use old versions of MS Office and don't update them because they are habitual.
Unlike older versions of MS Office, Microsoft 365 integrates all aspects of the apps with the cloud. Moreover, it is a subscription service, which means users pay a monthly or annual fee to use it and are entitled to upgrades to newer versions.
There were no subscription-based features in previous versions of MS Office, including Office 2016. Similarly to other editions and Office 2019, Office 2016 was a one-time purchase.
PACKAGES INCLUDE:
Microsoft 365 Business: –
Basic – Web and mobile versions of word, excel, and PowerPoint.
Standard – Publisher, and access for PC only.
Premium – Cloud services such as Intune and Azure information protection.
Apps – All standard applications and OneDrive.
Why Should You Use Microsoft Office?
Microsoft Office is the industry standard for document creation, and it can be used to create professional-looking documents quickly and easily. With MS Office, you can access powerful tools such as Word, Excel, PowerPoint, and Outlook used by businesses worldwide. It's perfect for creating everything from resumes to presentations to spreadsheets. MS Office also includes templates that can be used to quickly and easily create documents.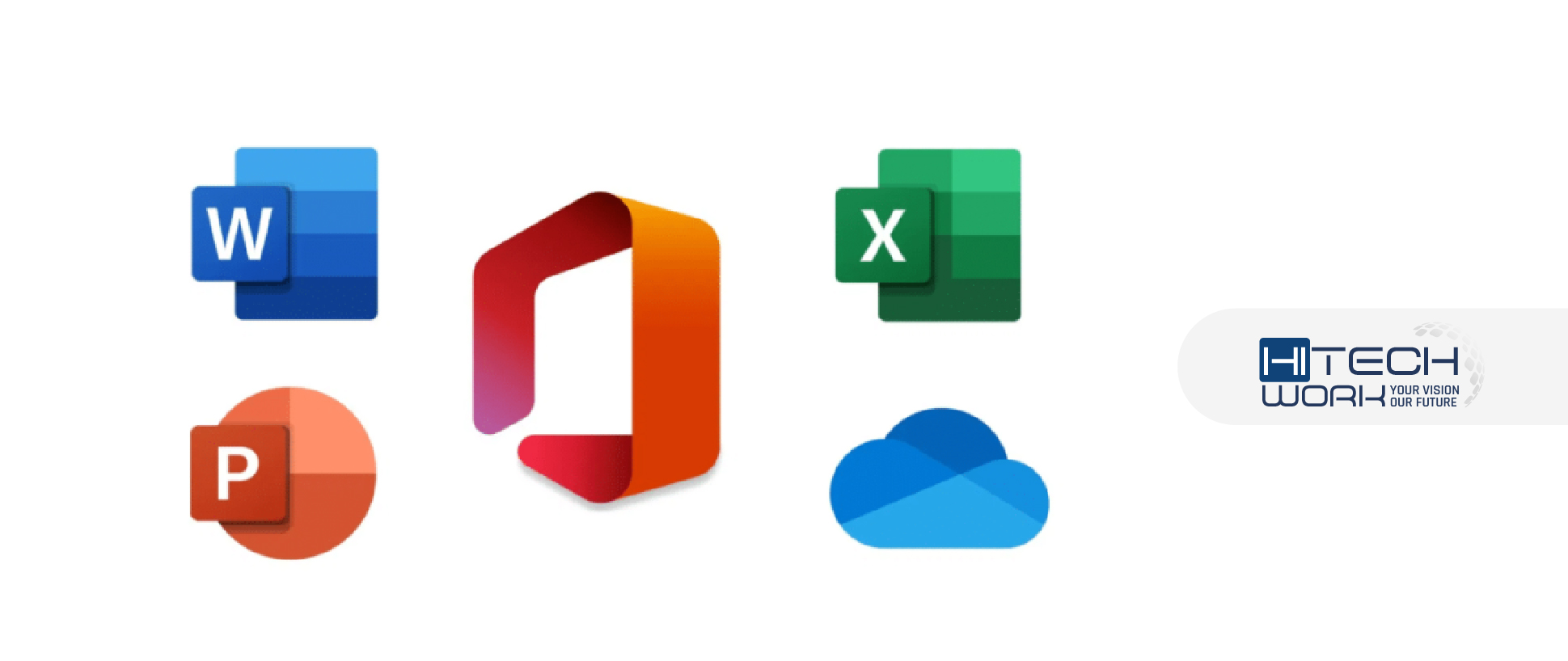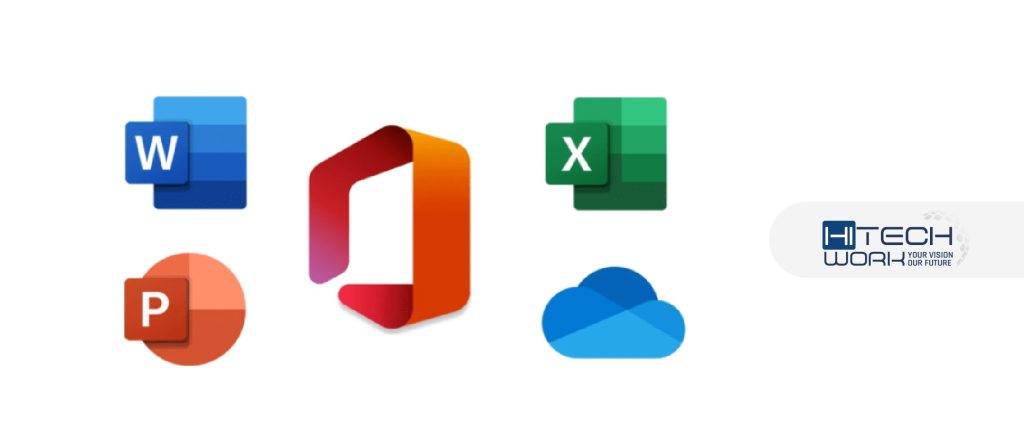 MS Office Supporting Devices & Platforms
Microsoft Office supports different devices, including desktops, laptops, tablets, and smartphones. If you don't have a PC at home, use MS office online suite application for your purpose. And these applications are available for iPhone and Android so you can download Android from Google PlayStore and iOS from App Store.
MS support office for the windows and macOS platforms as well as mobile version for windows phones, android, and iOS platforms.
The macOS and Windows versions of Office share the same file format starting with version 4.2. The Mac version of Office 2008 dropped support for Visual Basic for Applications, but it was reintroduced in 2011.
Which Apps are Counted in MS Office?
The Microsoft Office suite comes with multiple applications with different packages you would like to select. Here's a short way to describe its application and its purpose.
Word – Use to edit text documents such as reports, letters, and resumes and spell check on writing.
PowerPoint – Provide a visual and informative display by using basic slide shadows for professional multimedia presentations.
Excel – is an on and offline spreadsheet program that helps you to store, organize and manipulate data by creating simple to an office-based spreadsheets.
OneDrive – it is used to store online data.
OneNote is a digital alternative to a paper notebook that allows you to create and share your notes.
Publisher – is a graphic designing app that provides users with creative material for marketing and publications in different layouts and designs.
Outlook is a personal informational manager used for email, organizing meetings, and much more.
Access is a database management system that allows you to link and use data from other sources. It also can manipulate data that you collect in different ways.
3 POPULAR VERSIONS
Mac – All versions of Mac Microsoft 365 include Outlook, Word, Excel, PowerPoint, and OneNote.
Android – Word, Excel, and PowerPoint as a unified app and Outlook and OneNote as a separate apps. You can also download word, excel, and PowerPoint apps separately.
iOS includes Word, Excel, PowerPoint, Outlook, and OneNote.
Features of Microsoft Office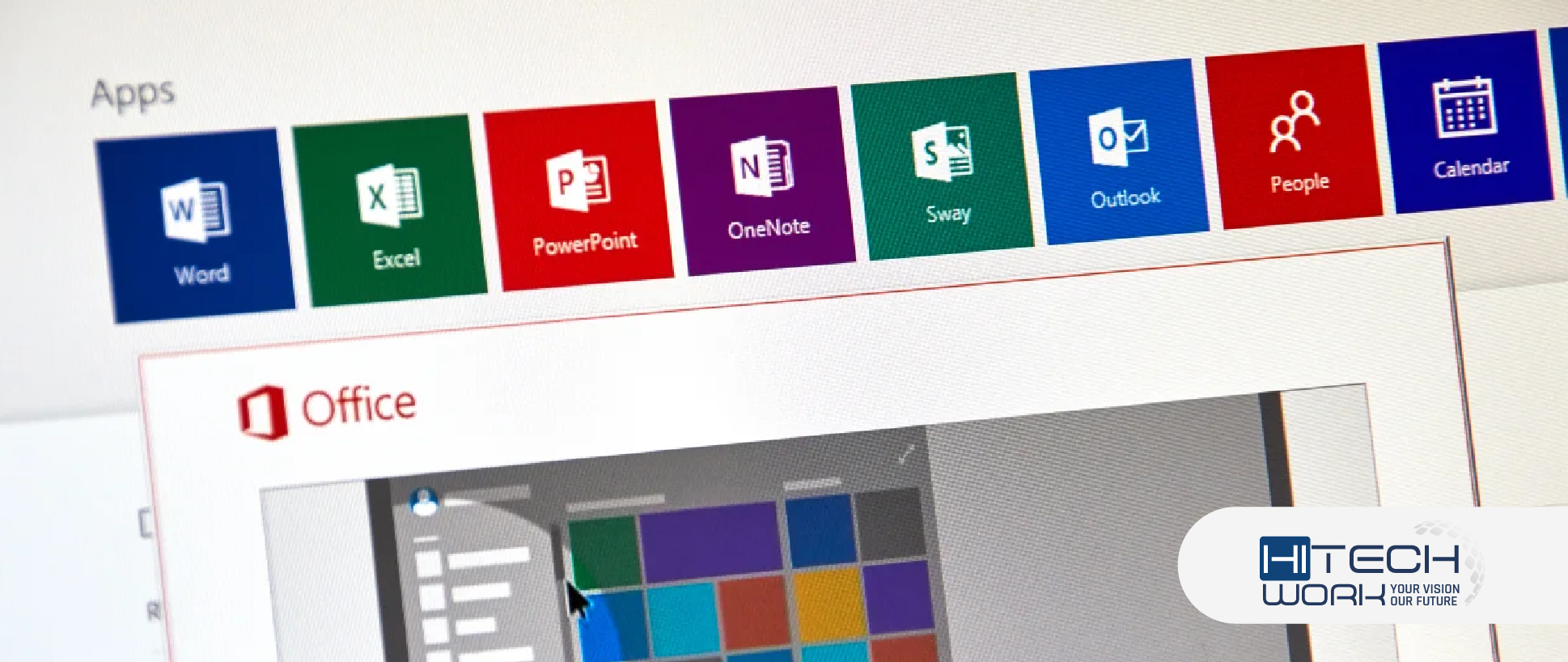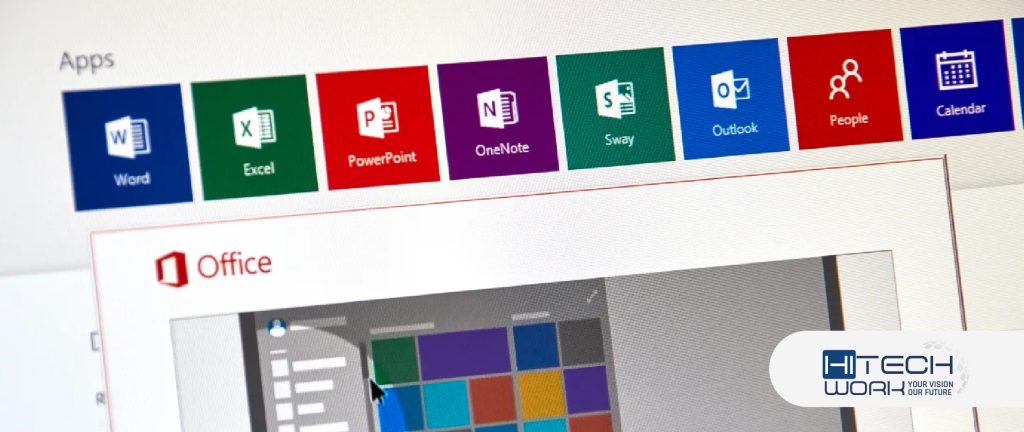 1. Microsoft Office XP
MS Office XP has many new features designed to increase productivity and enhance collaboration. It features a new task pane interface, document scanning capabilities, a separate Document Imaging application, selection-based search, and more. It also incorporates new standards-based technology.
Office XP is supported on Windows 2000, Windows XP, and Windows Vista. Users can download the trial version of Office XP at the MS Web site.
Microsoft released three service packs for Office XP. The Service Packs addressed bugs and security issues and provided stability improvements. Users could download standalone versions of the service packs or install them as Client updates. The Service Packs required Office XP installation media.
2. Microsoft Office Forms Server
You can create custom forms and publish them on demand using MS Office Forms Server. These forms are optimized for Chrome, Firefox, and Edge browsers, as well as on Android and iOS devices.
Microsoft Forms also offers a variety of features, such as conditional formatting, advanced controls, data validation, and analytics that let you see how respondents respond to your form.
The Forms server also allows administrators to manage and track data usage. This feature can be especially useful when forms are used for external collaboration. For example, you can use Excel to collect responses and update results in real-time automatically. Using a form like this can help reduce your IT costs.
Microsoft Forms also has a feature called 'auto-save,' which makes adding and deleting forms easy. You can also set up auto-authentication so that users automatically sign into Forms. You can also get a feedback email every time a response is received.
3. Microsoft Office PhotoDraw
Initially, Microsoft PhotoDraw was a semiprofessional graphics application designed for businesses. It was designed to enhance and create images for websites. It was also used to create banner ads and is compatible with TWAIN scanners and digital cameras.
The application also has a large collection of pre-designed graphics and a library of clip art. It can also open and send graphics to Microsoft FrontPage and create rich, 3-D texts. The application features many wizards and filters to assist the user in efficiently creating graphics.
4. Microsoft Office Schedule Plus
During the late 1980s, Microsoft introduced MS Office, which included word processing, spreadsheet, and presentation software.
In 1989, Microsoft introduced its version of Office for Mac computers. This included a suite of applications, including Microsoft Word, Excel, PowerPoint, Access, Outlook Express, and Schedule Plus.
Microsoft Schedule Plus was originally a time-management program. The software was designed to help users organize their time by scheduling appointments, meeting times, and tasks. The program was sold as part of the Office package and was often sold as an add-on for other Microsoft products, such as Microsoft Office Word.
However, Schedule Plus is no longer offered as part of the MS Office package, and you can still purchase the software separately. When installed and running, Schedule Plus will automatically schedule and manage your meetings and appointments, and you can adjust the schedule for individual users. The program will run on your Mac or PC; you can download a free trial version to test it out.