Youtube restricted mode is a great feature for kids to browse safely. You can set restrictions by applying age restrictions to mature content. But if you want to turn off restricted mode on YouTube on iPhone, this blog will guide you on how to do it easily.
Youtube is a well-known video-sharing platform that lets users upload and view content. And the restricted mode feature has become popular among parents in the U.S. who want to restrict their children's access to mature or inappropriate content.
But if you want to disable the feature for any reason. In this blog, we will let you know how to turn off the restriction mode on Youtube iPhone. Further, if your parents manage your Youtube account using Google family link parent access, you have to ask them to disable the restriction.
What is Youtube Restricted Mode?
Restricted mode Youtube is an incredible feature that can restrict the kind of content that you see. This system blocks harmful or inappropriate content from appearing in front. Mostly, this feature is used by parents to control their children's access to mature or inappropriate content.
Moreover, you can enable the restriction on your iPhone to restrict anyone from accessing the online purchasing app, among others. But if you want to turn off the restriction on your iPhone, tap here.
How to Turn Off Restricted Mode Youtube On iPhone
The Youtube restriction isn't new, but the AI behind the filters wasn't great. But now, the feature has improved a lot. So here's how you can turn off Youtube restricted mode.
Navigate to Youtube.
Tap on your profile picture.
Tap on the restricted mode option and drag the slider to activate the restriction mode.
How to Turn off Age restriction mode Youtube on Mobile app
Navigate to the Youtube app and tap your profile from the screen's upper-right corner.
Select Settings > General.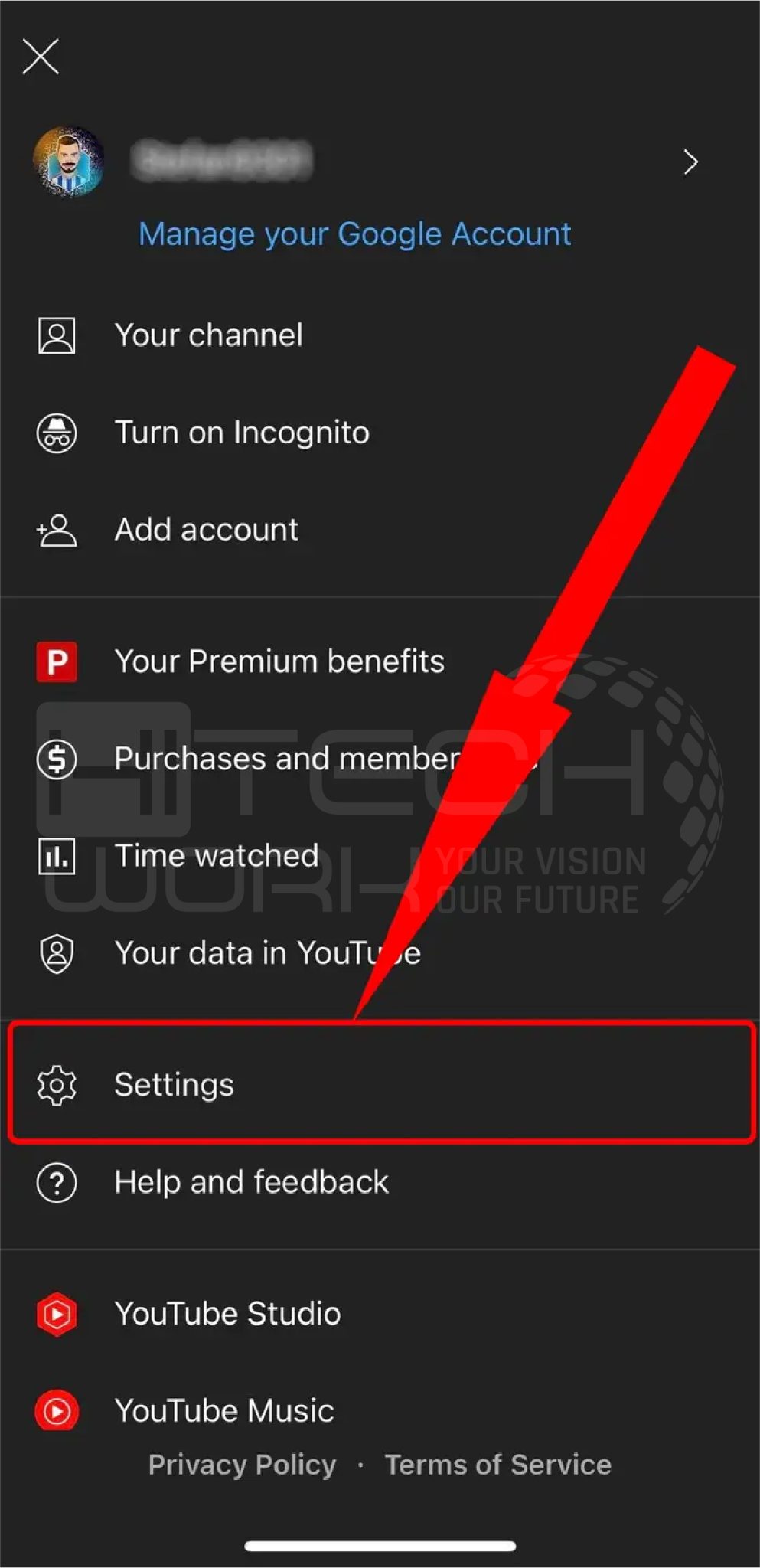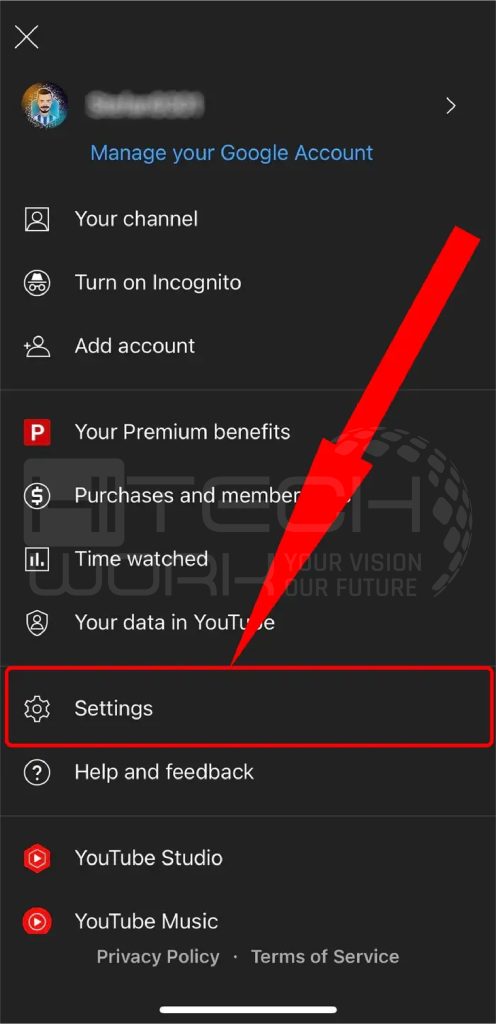 Then, toggle off the slider restricted mode.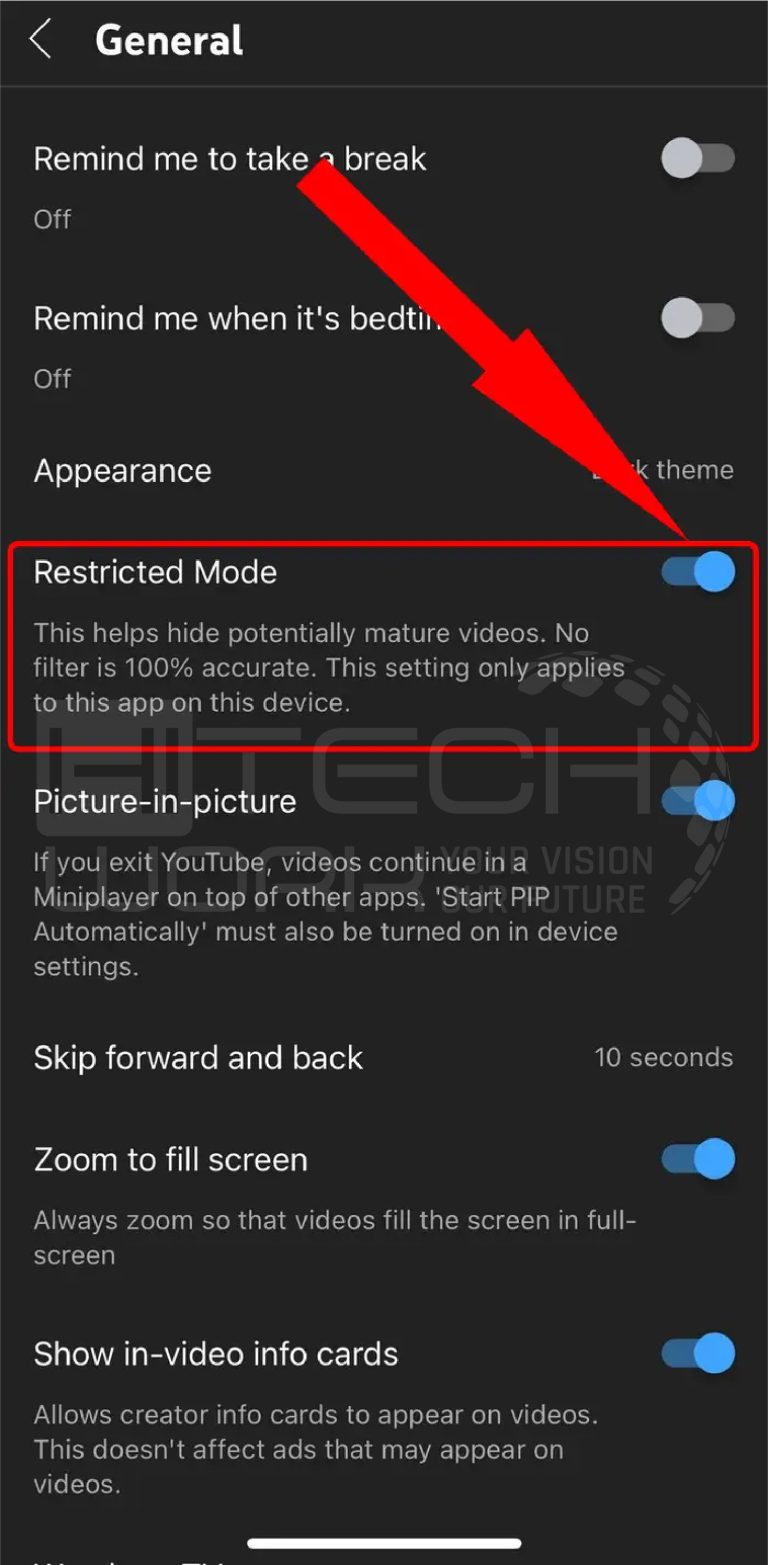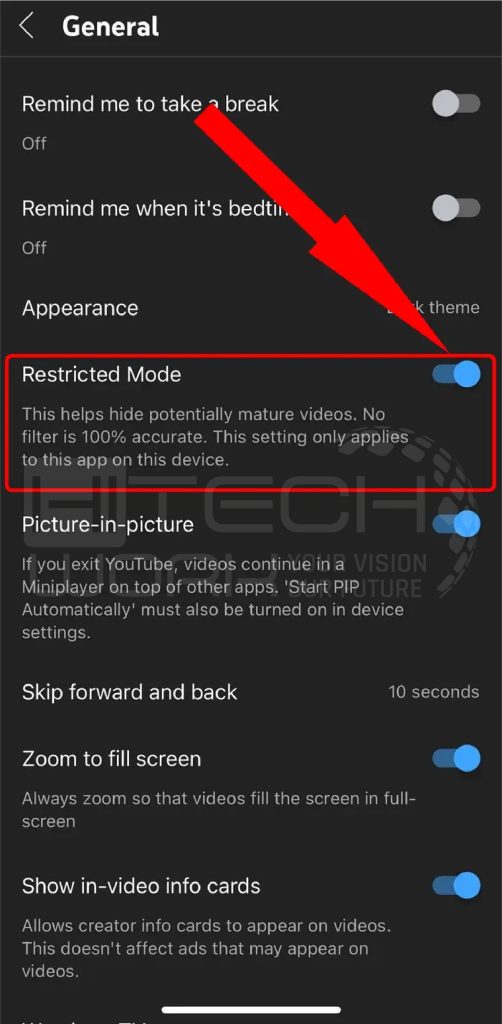 Note: However, mobile network providers can restrict Youtube content sometimes. So for this, you can check the Youtube content restrictions here. If it shows Moderate or Strict anywhere under DNS restrictions. Contact Youtube support and ask how to lift the restrictions.
Disable Restricted Mode on Browser
Go to the browser and open Youtube.com.
Select your Profile picture at the top-right.
Tap settings.
Open the drop-down menu next to Account.
Toggle off the restricted mode and make sure it is grayed out.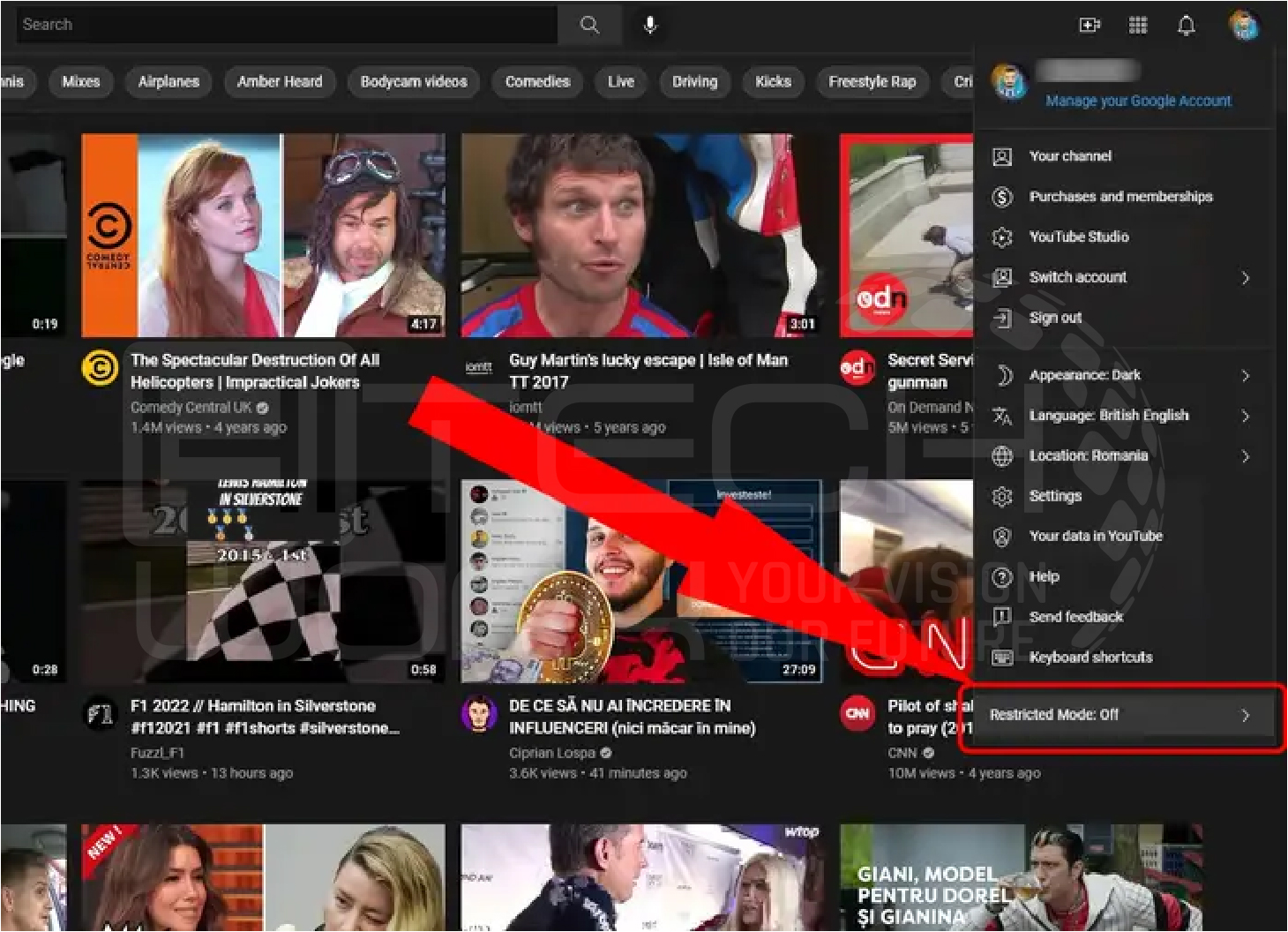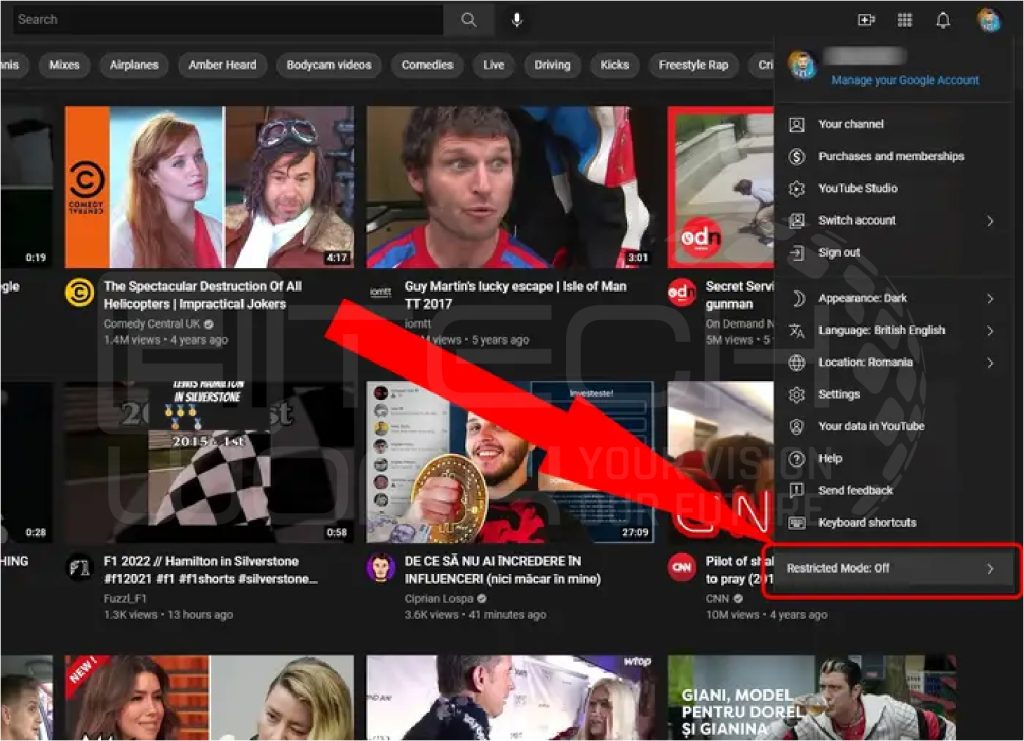 What to do when Youtube Restricted Mode doesn't Turn Off
Sometimes, router settings restrict the Youtube content, or maybe your browser cache or cooking has kept the old settings even after you altered them. Maybe there are other causes. Here are some ways to solve the issue:
Make sure that restricted mode isn't locked to your browser. If it is, you'll have to input your Google login details to unlock it. When it is unlocked, you can disable the restricted mode.
Sometimes, the issue occurs when multiple people use the same device or various accounts saved on a browser or app. You may be using another person's account, which is locked to restricted mode.
Always remove your browser cache, as sometimes your browser gets stuck, and clearing the cache forces it to break out & update its settings. Also, delete your Youtube app cache.
If the issue still persists, reinstall the app; if you are using the app despite of browser, reinstalling may solve the issue. After installing it, you'll have to sign in again and check whether the issue is resolved.
Important: if your Account is controlled via the Google Family link, only your parents or account owner can turn off restricted mode.
FAQs
How to turn on/off Youtube restriction mode on Mac?
The steps for allowing restricted mode on Mac are similar to those on windows:
• Navigate to the Mac browser and open Youtube.
• Tap on your profile in the upper-right corner.
• Select "restricted mode" from the drop-down options
• Move the slider to turn off restricted mode or to enable it to move the slider.
How to turn on/off Youtube Restricted mode on Android?
• Launch the Youtube app on your android phone.
• Tap your profile >settings >general.
• Toggle on/off restricted mode.
how to turn off parental controls on iphone?
Iphone's built-in parental control feature is amazing for parents to secure their kids, but sometimes, you have to tweak the settings. So here's how you can disable parental controls:
• Open settings > Screen time.
• Select Content & Privacy restrictions.
• Drag the slider of content & privacy restriction to turn off parental control.
Final Words
Restriction mode is the most useful feature when it comes to keeping kids from accessing inappropriate content. A network administrator typically enables the restricted mode in libraries, universities, and other public institutions. But, if you want to lift the restriction, follow the guide. Feel free to ask any queries.