Apple's iPhone Emergency SOS feature is amazing and designed to help you contact emergency services and loved ones quickly. You can start the call by just holding the power button & the volume one. But sometimes, the feature activated by chance creates unnecessary stress. So if you are wondering how to turn off SOS on your iPhone, don't fret; you can easily do it by following this blog.
However, the feature is quite useful for safety purposes, but according to users, it starts annoying when the iPhone is stuck on emergency SOS mode, which doesn't let them use the phone, and the screen doesn't go away. You can avoid this situation by disabling it. Keep on Reading.
How to Turn Off SOS on iPhone
The SOS feature is a helpful safety feature used in emergencies. But it may be activated accidentally sometimes, leading to unnecessary calls. So here's how you can turn it off.
Open settings and go to the Emergency SOS.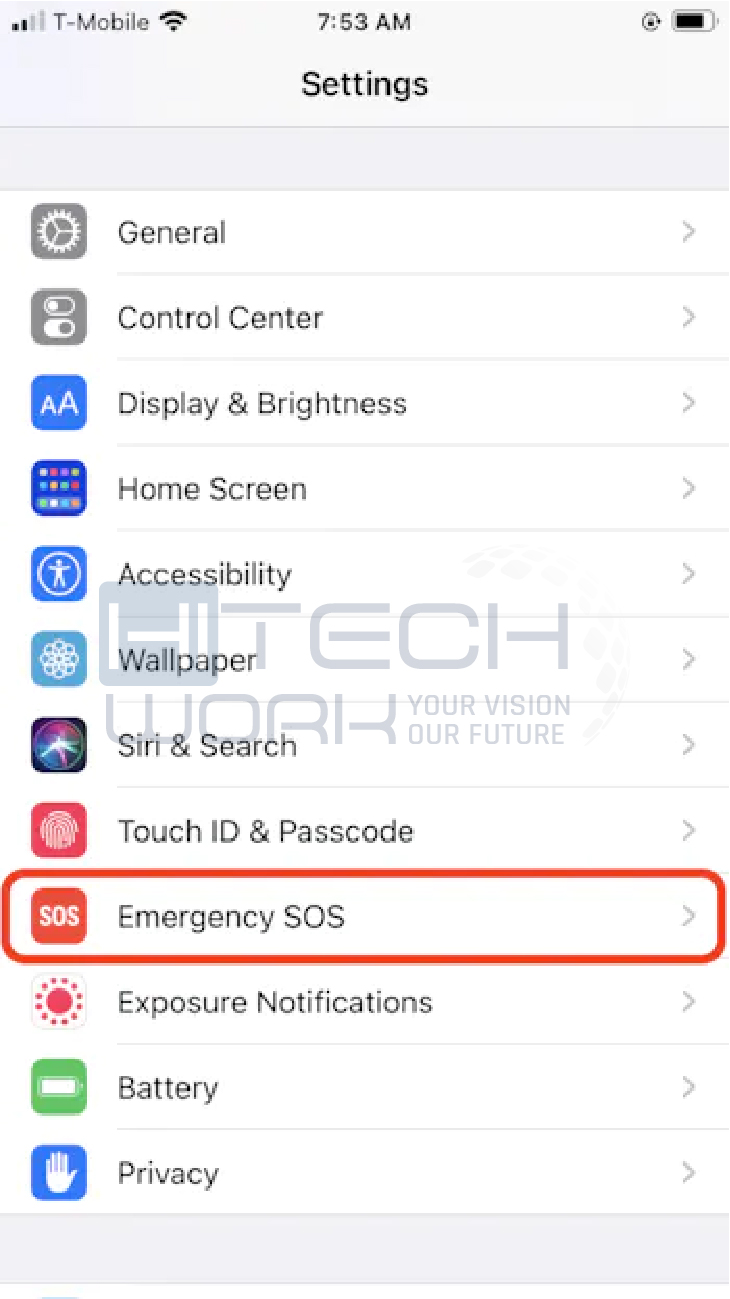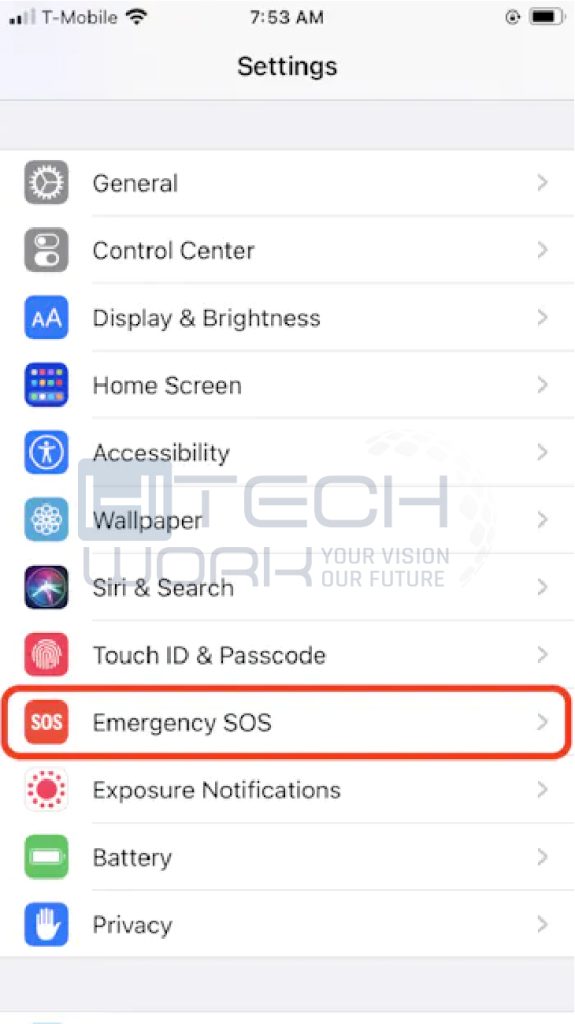 Then, turn off Auto call options. This will avoid your phone from automatically calling emergency services. (Remember, if you disable auto call, you can still use the SOS feature manually.)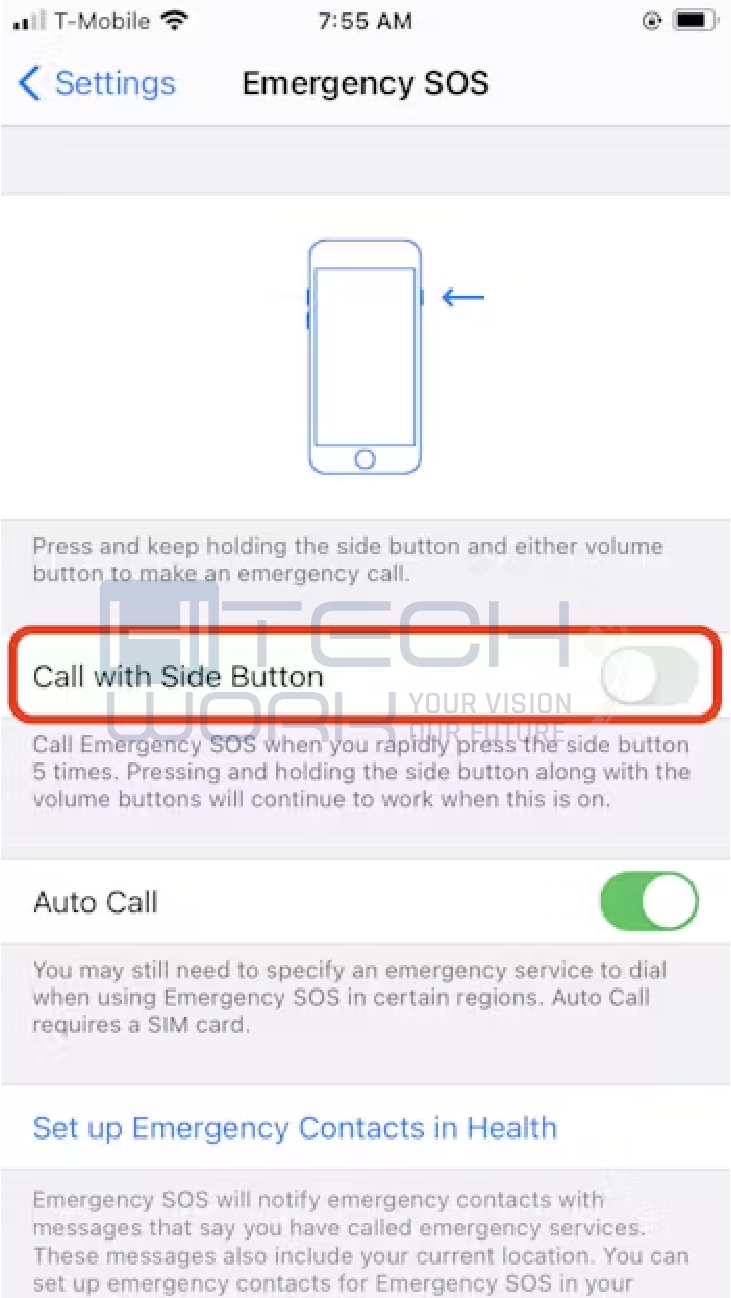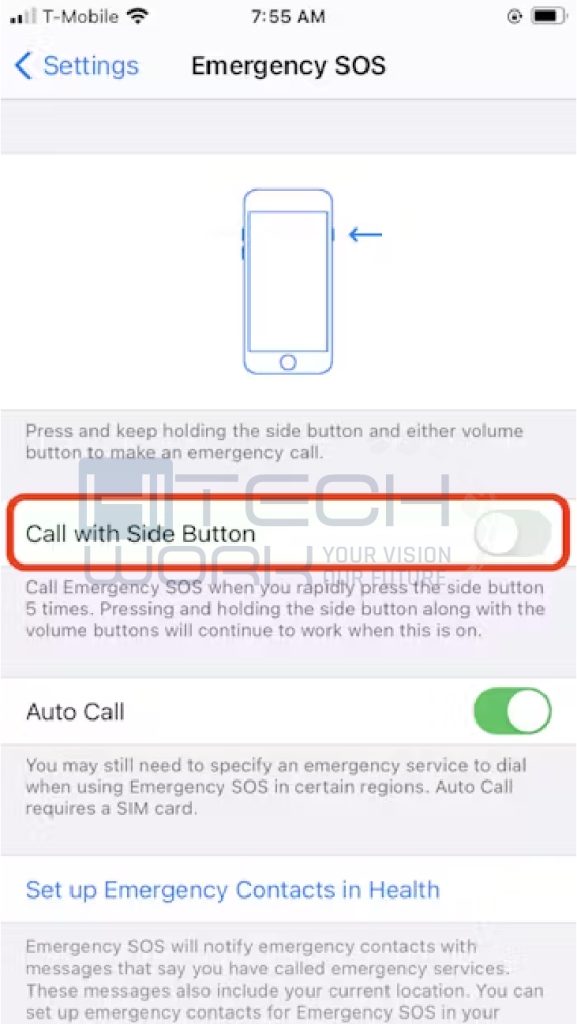 To toggle off manual triggers, disable Call with Hold & Release and Call with 5 button presses.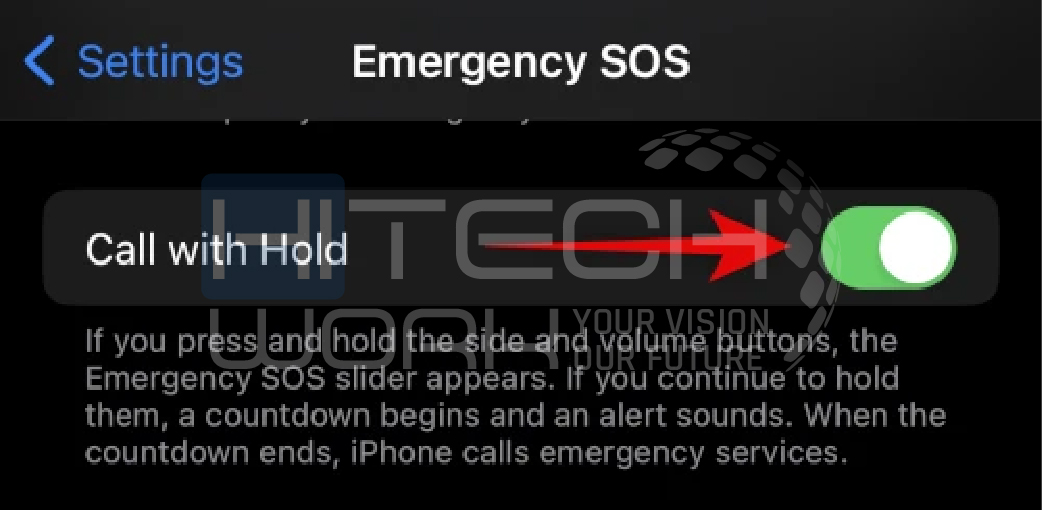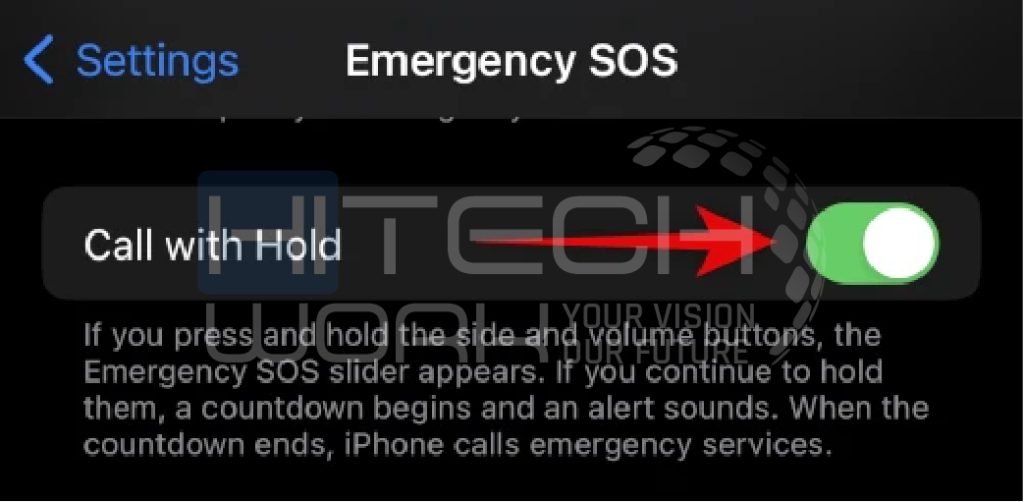 If you wish to turn off automatic Crash Detection calling, toggle off Call After Severe Crash. (Only iPhone 14 has this feature).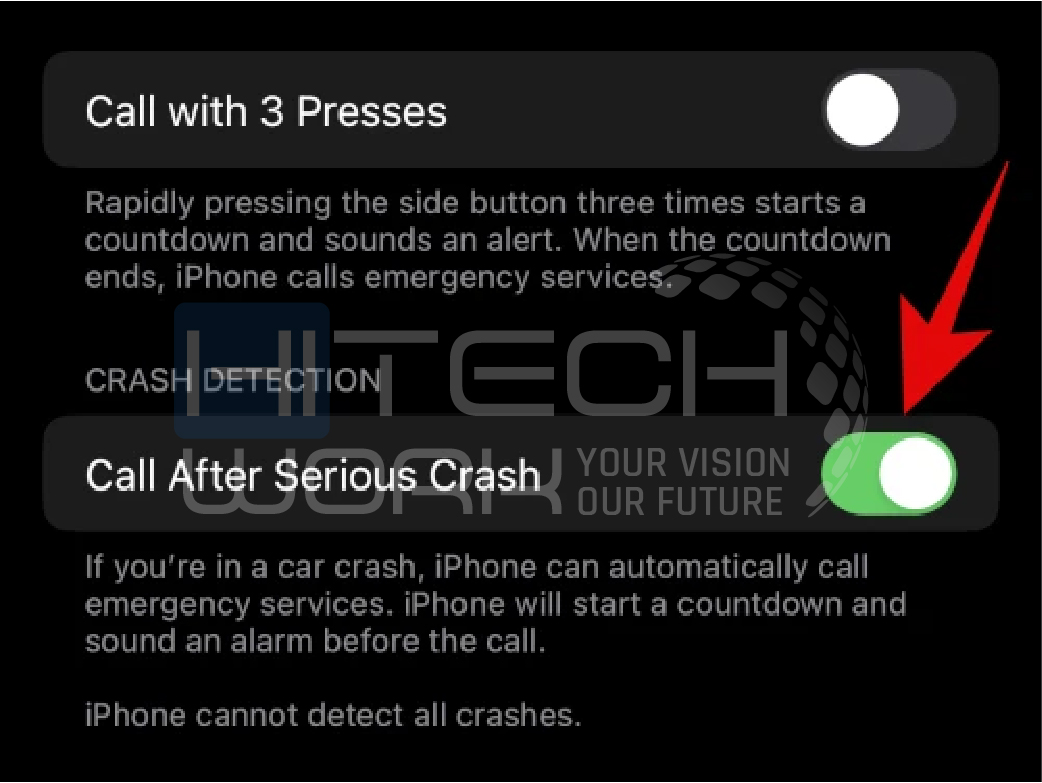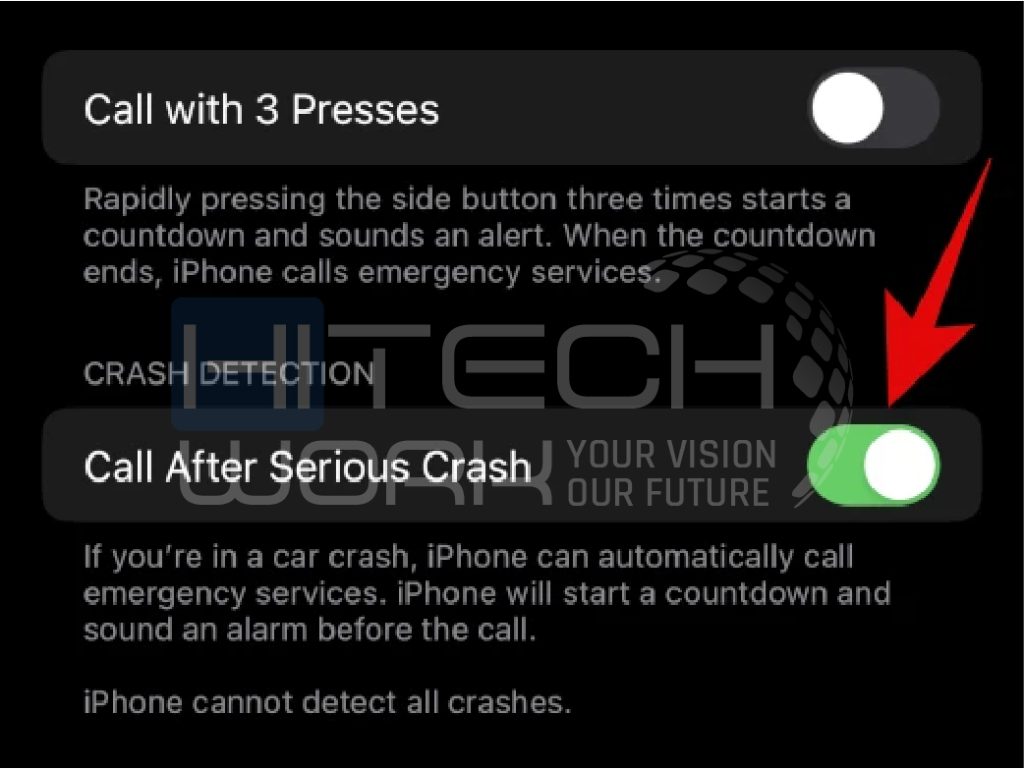 Now, the feature is completely turned off on your iPhone.
For iPhone 14: Use Emergency SOS via Satellite
What If you don't have any network or connection for an emergency call? What can you do? For this purpose, Apple introduces a new feature with iPhone 14 series, "Emergency SOS via Satellite." Here's how you can use it: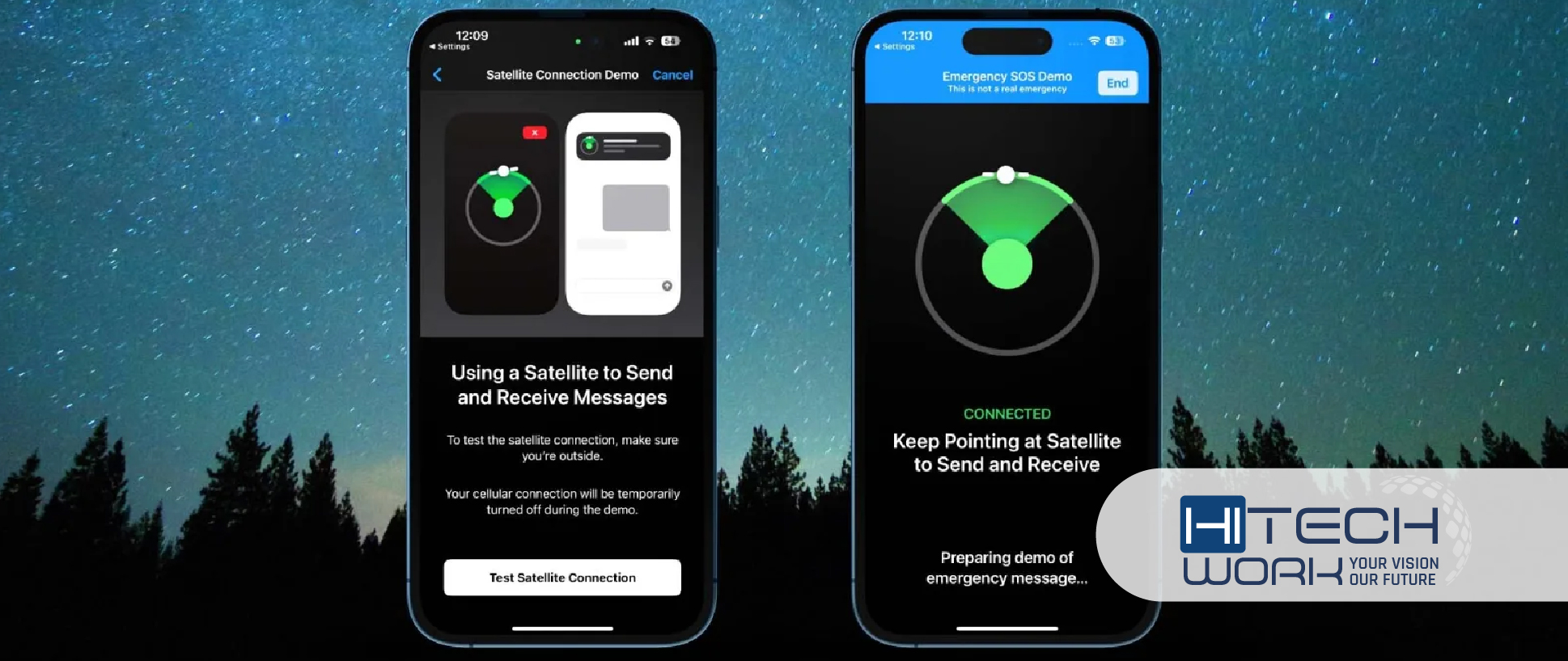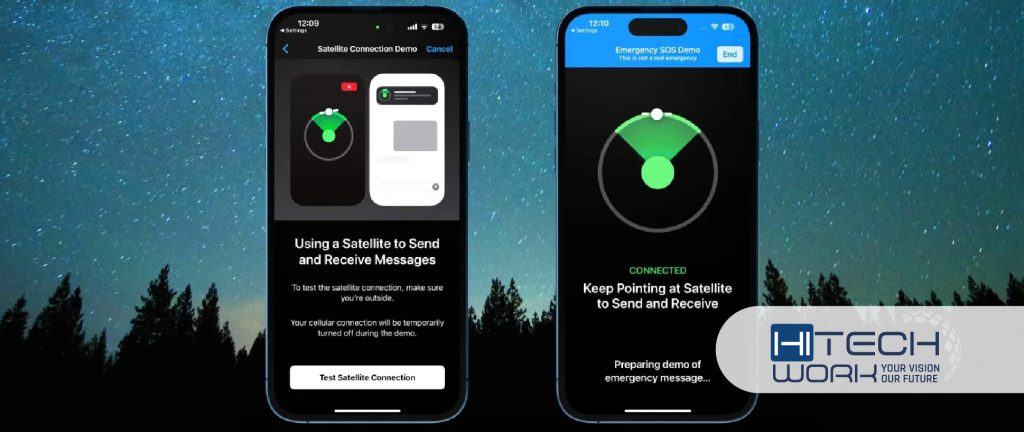 Choose Emergency Text via Satellite and then tap Report Emergency.
Then, you have to tap the answers to the questions on your screen. You can also choose to notify your emergency contact.
Now you have to follow the instructions that pop up on the screen to connect to the satellite.
When the connection is stable, you will see on-screen guidelines to stay linked to the satellite so that you can send your message to emergency services.
When a connection is established with a responder, you can begin a conversation with them and share an emergency situation.
Things You Need to Remember
When you use the iPhone's 14 "Emergency SOS via Satellite" option, you must be outside with a clear vision of the sky. A good connection will take almost 15 seconds for your text to reach an emergency contact.
Moreover, if you live in an area with high or medium-height trees, your text can take up to 1 minute to reach.
Other Ways to Disable SOS Emergency on iPhone
However, other ways exist to disable the SOS feature to avoid accidental activations. But the feature is quite useful in emergency times. But if you don't want to be annoyed with its accidental activation or calls. Here's how you can do it.
I) Toggle on/off Airplane Mode
As per the users, disabling the airplane mode off can usually fix the issue. When you turn off the mode, the SOS icon disappears, and the device starts searching for signals. You can easily disable airplane mode by following the below steps:
Open settings > Tap Airplane mode to toggle it on/off.
Instead, you can also disable the airplane mode from the control center.
II) Update Network Carrier Settings
The network carrier settings are updated often on iPhone; if you ever miss the update, it may cause a problem with the network reception. Here are the steps to update network carrier settings manually.
Open settings >General.
Choose "About." Here you will see all the pending updates. If you see any pending update, tap it to update.
III) Use Control Center
You can also turn off SOS on your iPhone via the control center. Here's how you can do it:
Swipe the upper-right corner of the screen to view the control center.
Hold the emergency SOS option until the Emergency SOS slider appears.
Drag the Emergency SOS slider to turn it off.
Summing Up
Now you know how to disable the emergency SOS on iPhone, the methods mentioned above will help you. Although, keep in mind that SOS is an important safety feature that can be useful in different emergencies. But if you find it annoying, you can easily disable it by following this guide.
Editor's Recommendations