YouTube is a popular platform that offers a vast array of content for users to explore and enjoy. From music videos and vlogs to educational tutorials and entertainment, YouTube has something for everyone. However, with such a vast selection of channels available, it's possible to subscribe to channels that no longer interest you or have become irrelevant to your preferences.
In such cases, it's essential to know how to unsubscribe from YouTube channels to keep your subscriptions organized and tailored to your interests. Unsubscribing from a channel on YouTube is a quick and easy process that can be done through various devices, including computers, smartphones, and tablets.
In this guide, we will walk you through the steps to unsubscribe from a YouTube channel and learn How to Cancel Your YouTube TV Subscription? But this is the YouTube subscription plan that doesn't provide any ads to enjoy a personalized Youtube experience.
Why Can't Unsubscribe from Youtube Channel?
Note: If you didn't find the solution after reading our blog, then contact the Youtube support system or community forums because nowadays, the social content creator platform has been updating its algorithm, features, and more. So, try to reach them:
If you're having trouble unsubscribing from a YouTube channel, there could be a few reasons why:
There may be a technical glitch with Youtube or your device. Try refreshing the page, clearing the browser cache, or using a different device.
Make sure you logged into the correct Youtube account that you used to subscribe to the channels.
If you subscribed to the channel on a different platform or through a third-party service, you may need to unsubscribe from there instead.
Occasionally, a glitch may be specific to that channel, preventing the unsubscribe function from working properly.
Method 1 – How to Unsubscribe from Youtube Channel on PC?
Here is the easiest way to unsubscribe from Youtube Channel on a computer that's not difficult for beginners or casual users:
Open your Youtube home page, and find the subscription option on the left menu.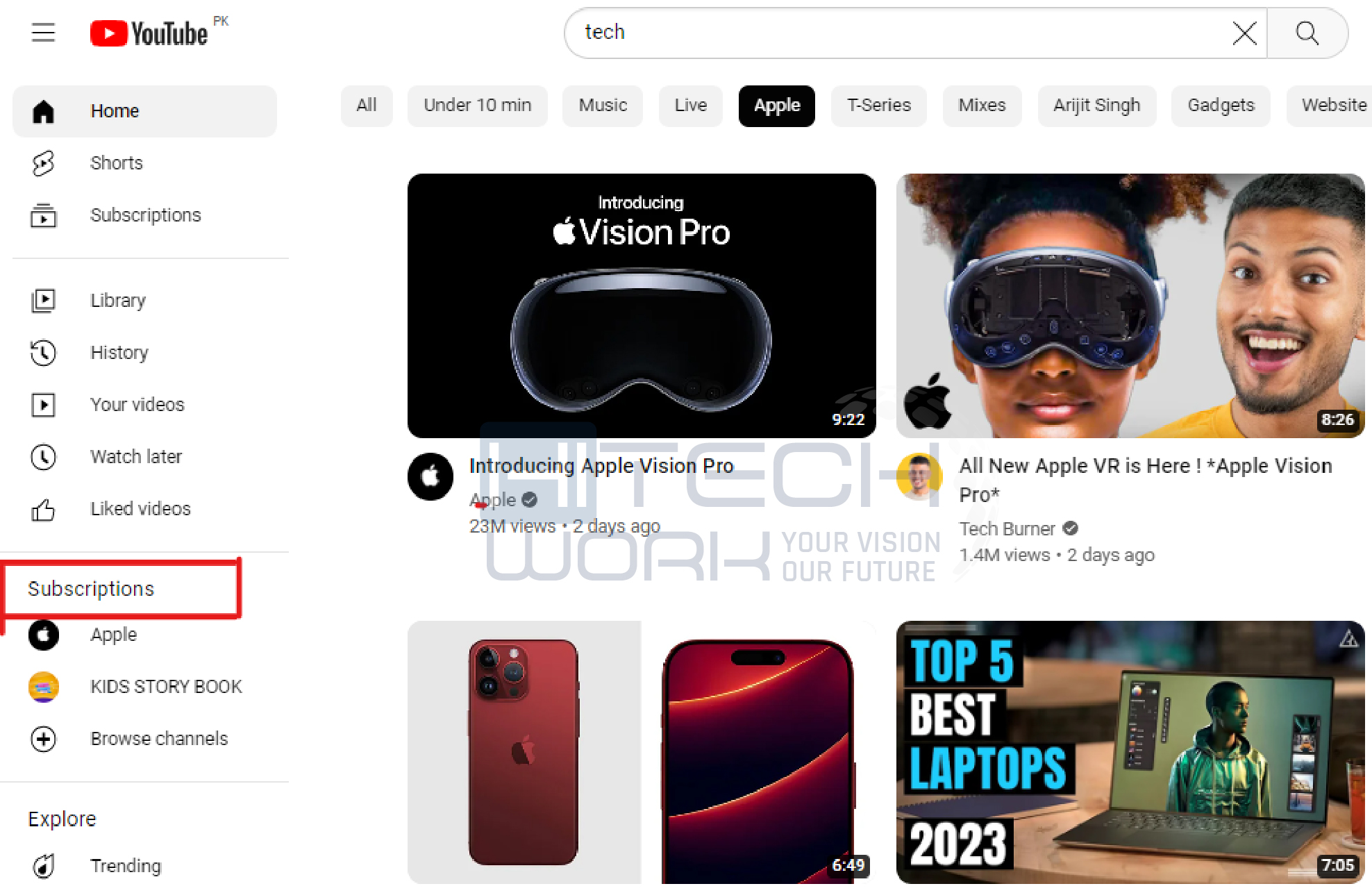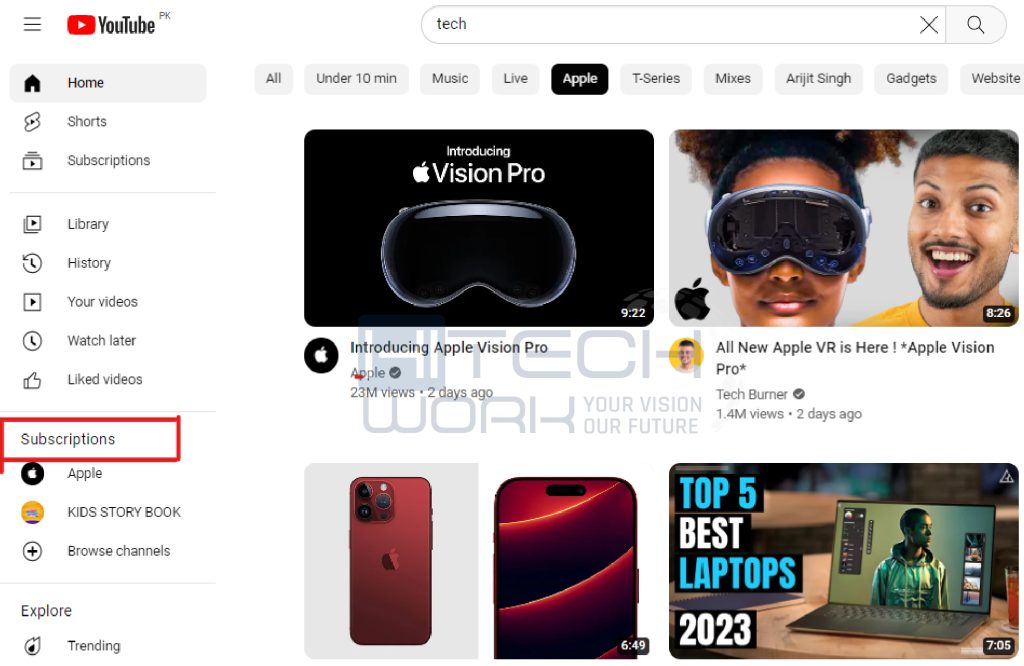 Here, you will see the number of channels you have already subscribed to. Click one of the Youtube channels you want to unsubscribe.
From my Youtube subscription list, Click on the Apple Youtube channel.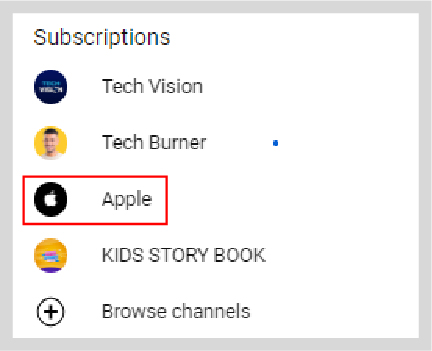 Here the Apple YT channel will appear. Now you will click on the subscribed arrow on the right side of the screen.

Now you will see 4 options: All, Personalized, None, and Unsubscribed. But you will click on the unsubscribed option.


An "Unsubscribe from Apple" pop-up will show – click unsubscribe. Now the Apple Youtube subscription has been removed from the subscription list.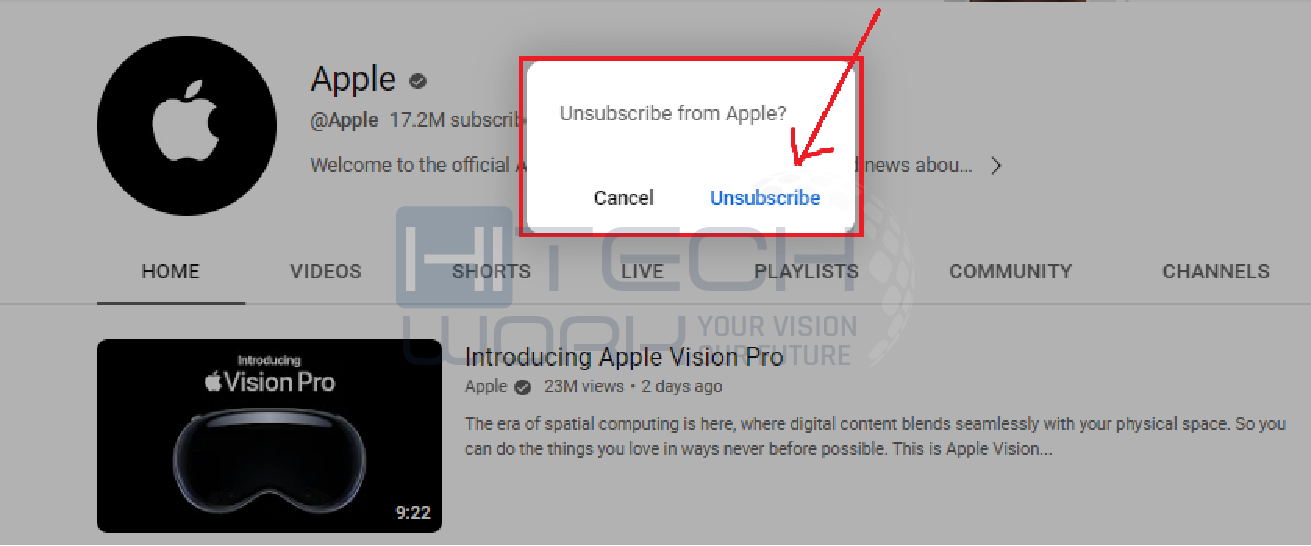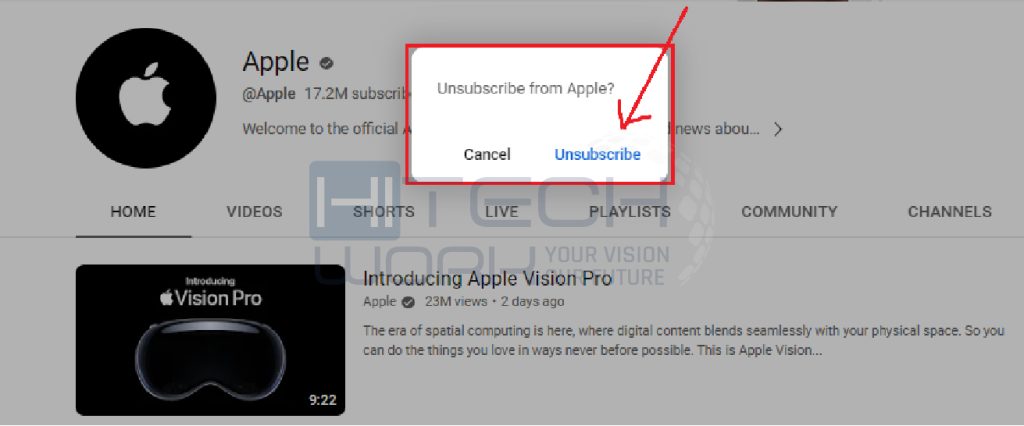 Method 2 – How to Unsubscribe from Youtube Channel on Mobile?
Nowadays, everyone has their mobile phone and can manage their subscription list, but few people don't know about it because they use it without a YouTube account login.
Open the Youtube app and tap "Word subscriptions" on the bottom toolbar.
Tap 3 dots which show at the right corner of a video from the channel in question.
Now, tap unsubscribe on the pop-up menu. And that's it; you have done what you want to do with a Youtube subscription.
Method 3 – How to Unsubscribe All Youtube Channels at Once Using Chrome Web Store?
Open google chrome on your device and visit the Google Chrome web store.
Type in the search bar "Youtube Unsubscribe All," and once this extension appears. Click on to "Add to Chrome" option.


Once you install the extension on your browser, go to the Youtube Channel list.
Now click on the extension icon beside the address bar, and from the pop-up window, click on the start button.
At last! You will see that the extension runs and automatically unsubscribes all the Youtube channels you have already subscribed to. If it doesn't work, refresh the page and do it again.
Verdict
That's all about the Youtube channel unsubscribe feature, where you will learn how it works differently. There might be some glitches that may prevent the unsubscribe feature from working as expected. It is important to make sure you are using your current account, try different browsers, and consider managing subscriptions through alternative platforms if necessary. Stay up-to-date with YouTube's official resources for the latest information on managing subscriptions and resolving any issues that may arise.
Editor's Recommendations