To make a presentation engaging and effective, most presenters use minimal text and more visuals in their presentations. An effective presentation always consists of creative visuals and interactive PPT graphics that make it stand out among other regular presentation designs. This tutorial will discuss how to create a word cloud PowerPoint design to communicate your ideas more effectively. Also, find a few pre-designed word cloud examples. If you are wondering how to make Powerpoint presentations. Read this guide.
Try for yourself and see how the combination of graphics and words can significantly impact your presentation.
What is the word cloud?
A word cloud is a graphic made from words about a topic. It is a creative visualization of data. Word cloud designs are also known as tag clouds and text clouds. Creating a word cloud helps engage, educate, and quickly capture the audience's attention. It makes it easier for the audience to understand a topic or idea by summarizing the data's gist.
The words are arranged randomly, and the more important a word, the larger it appears. And this makes it one of the most appealing characteristics of a word cloud that helps the user understand the data in one glance instead of reading the entire data or notes.
How to choose words for a word cloud design?
There is no fixed technique or method to select words to create a word cloud design. But the following points can help you choose the words quickly. To make a word cloud PowerPoint, use the –
Topic name (main topic)
Terms that describe the main topic
Terms or ideas related to the main topic
Objects related to the topic
How to make Wordcloud in PowerPoint Manually?
Are you tired of boring, text-heavy presentations that leave your audience struggling to stay awake?
Let's add some visual appeal and excitement to your presentation with a dynamic word cloud! Word clouds are a great way to showcase key concepts or themes in a visually appealing and engaging way. And the best part?
You can easily create your own wordcloud in PowerPoint manually, without the need for any fancy software or design skills.
Here are the steps to create wordcloud in PowerPoint manually:
Open a new PowerPoint presentation and insert a blank slide.
Right-click anywhere on the slide and select the 'Format Background' option.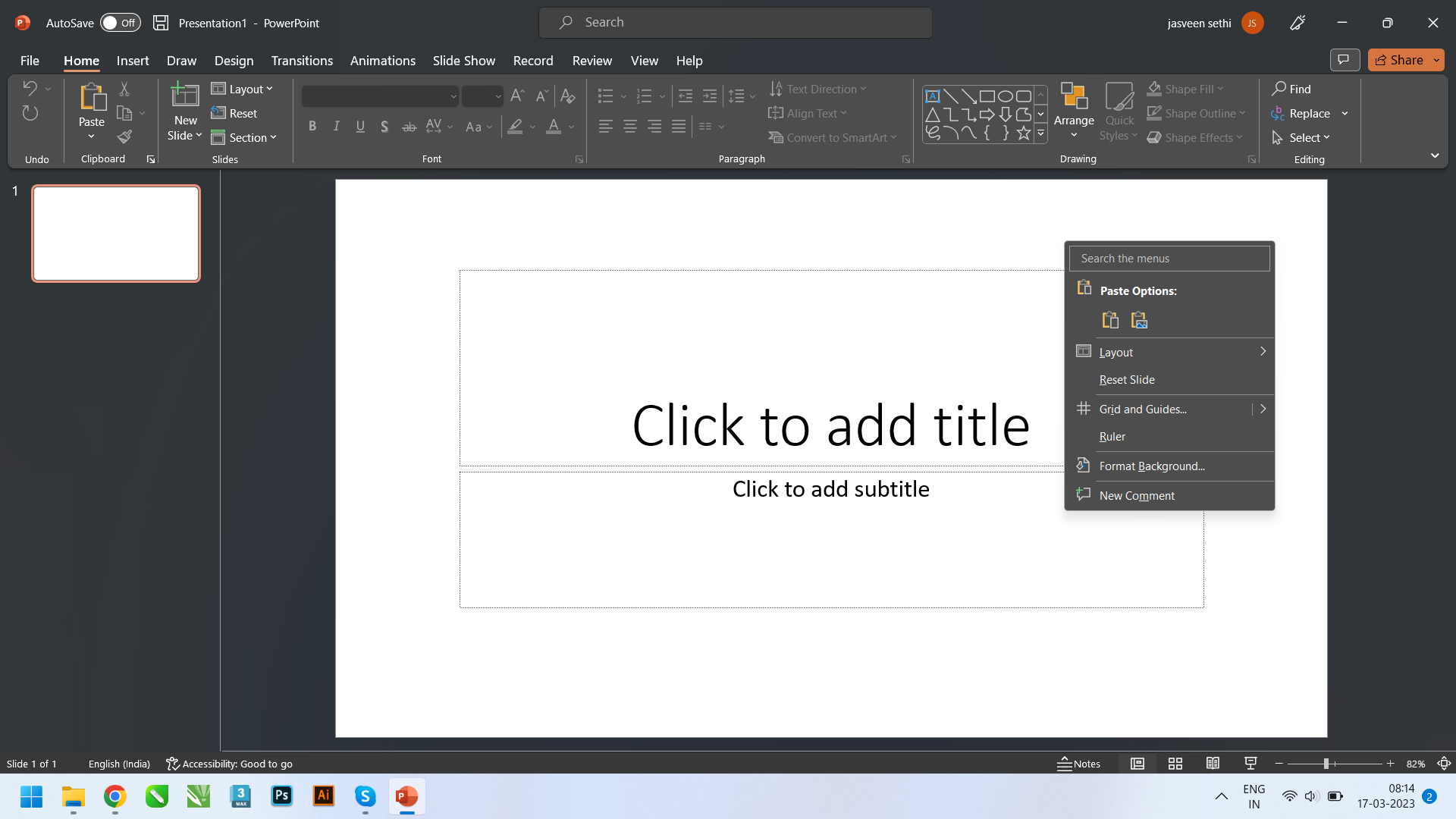 Now, click on 'Gradient fill' in the sidebar.
You can customize the gradient stops, color, type, and direction as per the audience.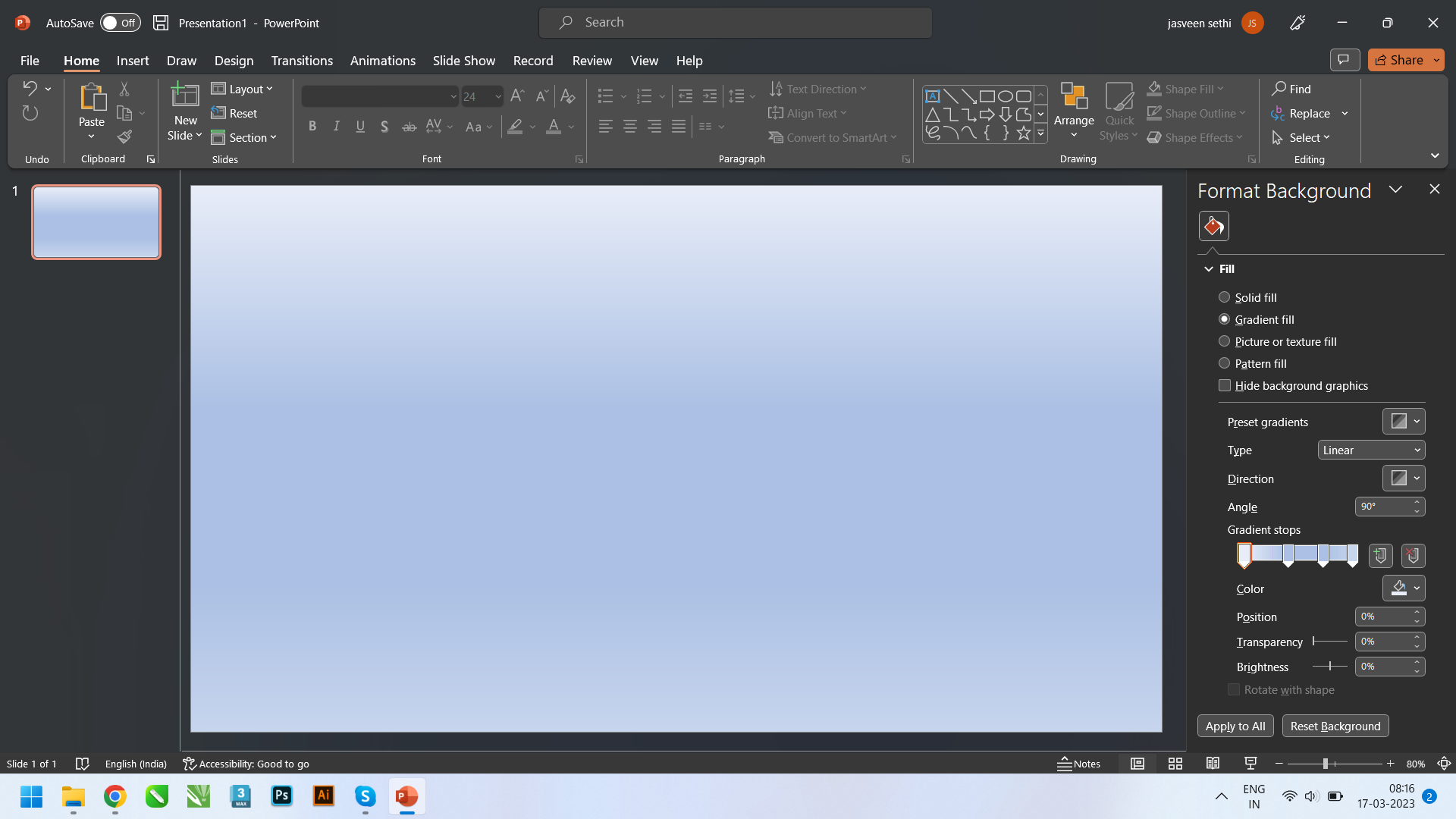 To close the sidebar, locate and click the 'X' option in the top right corner.
Then, head over to the 'Insert' tab and select the 'Text Box' icon to continue.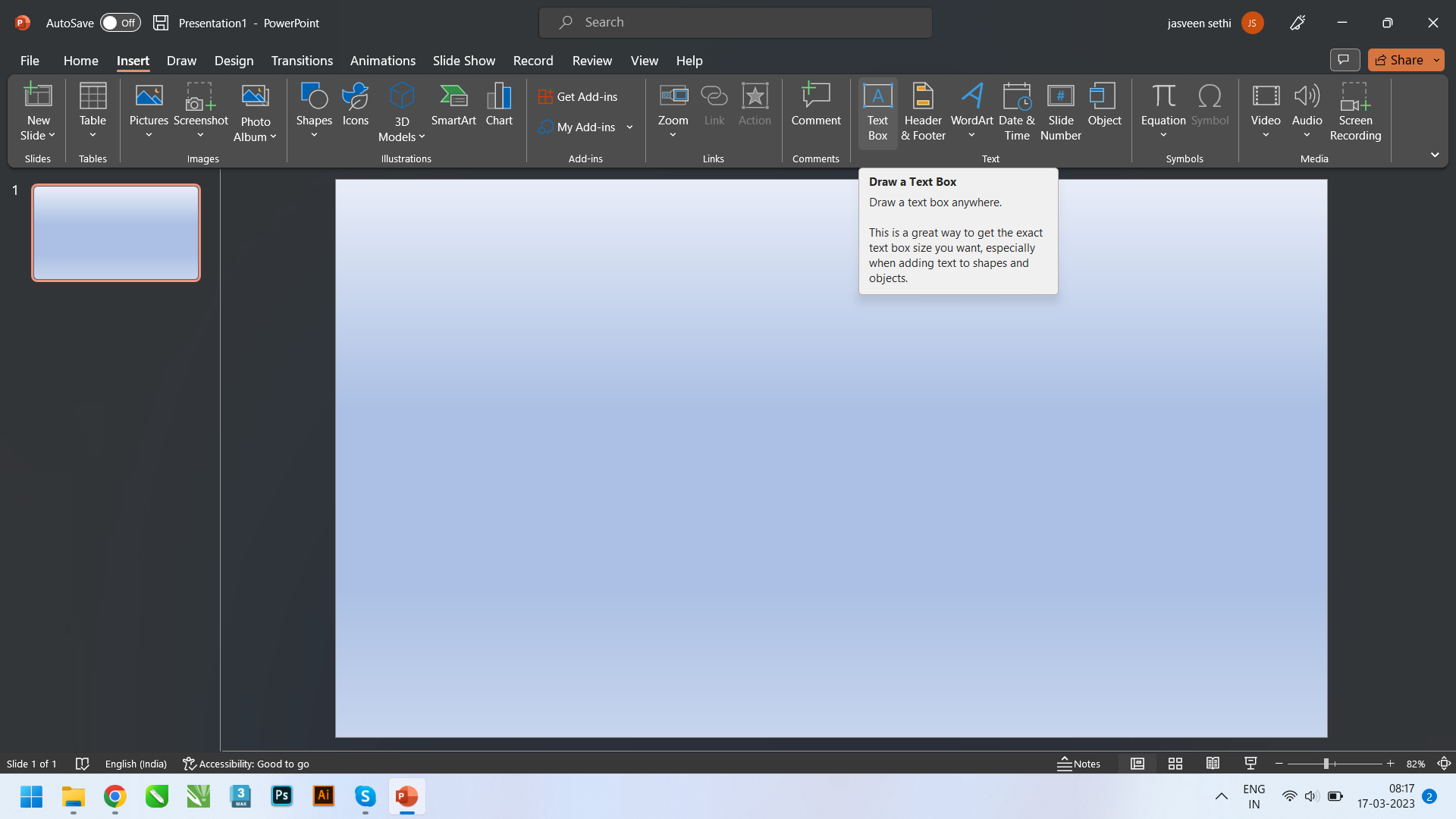 Draw a text box on the slide and type in the words you want to include in the word cloud.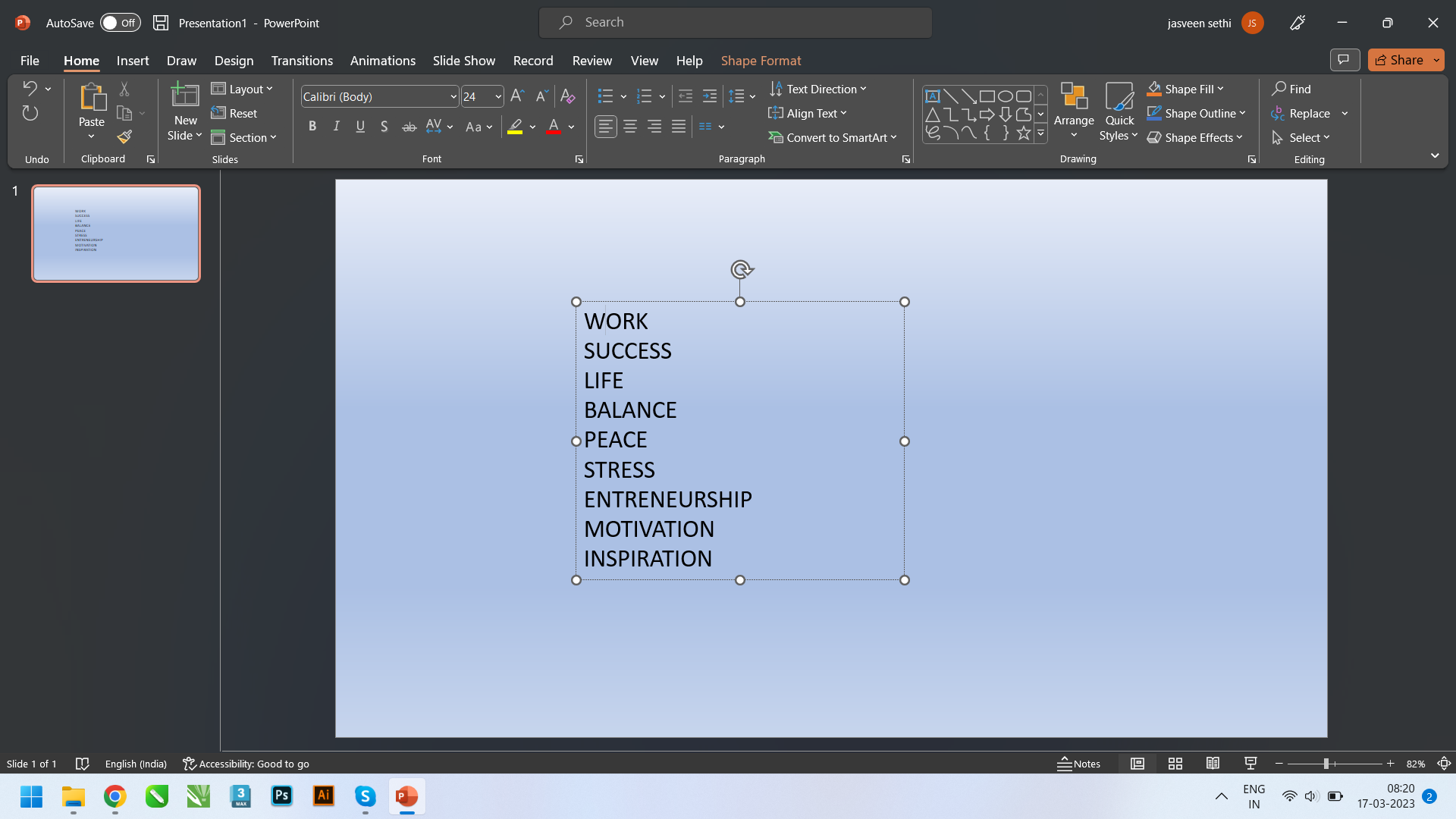 Select the text box and go to the Format tab. Under the Shape Styles group, click on the Shape Fill dropdown and choose a color for your word cloud.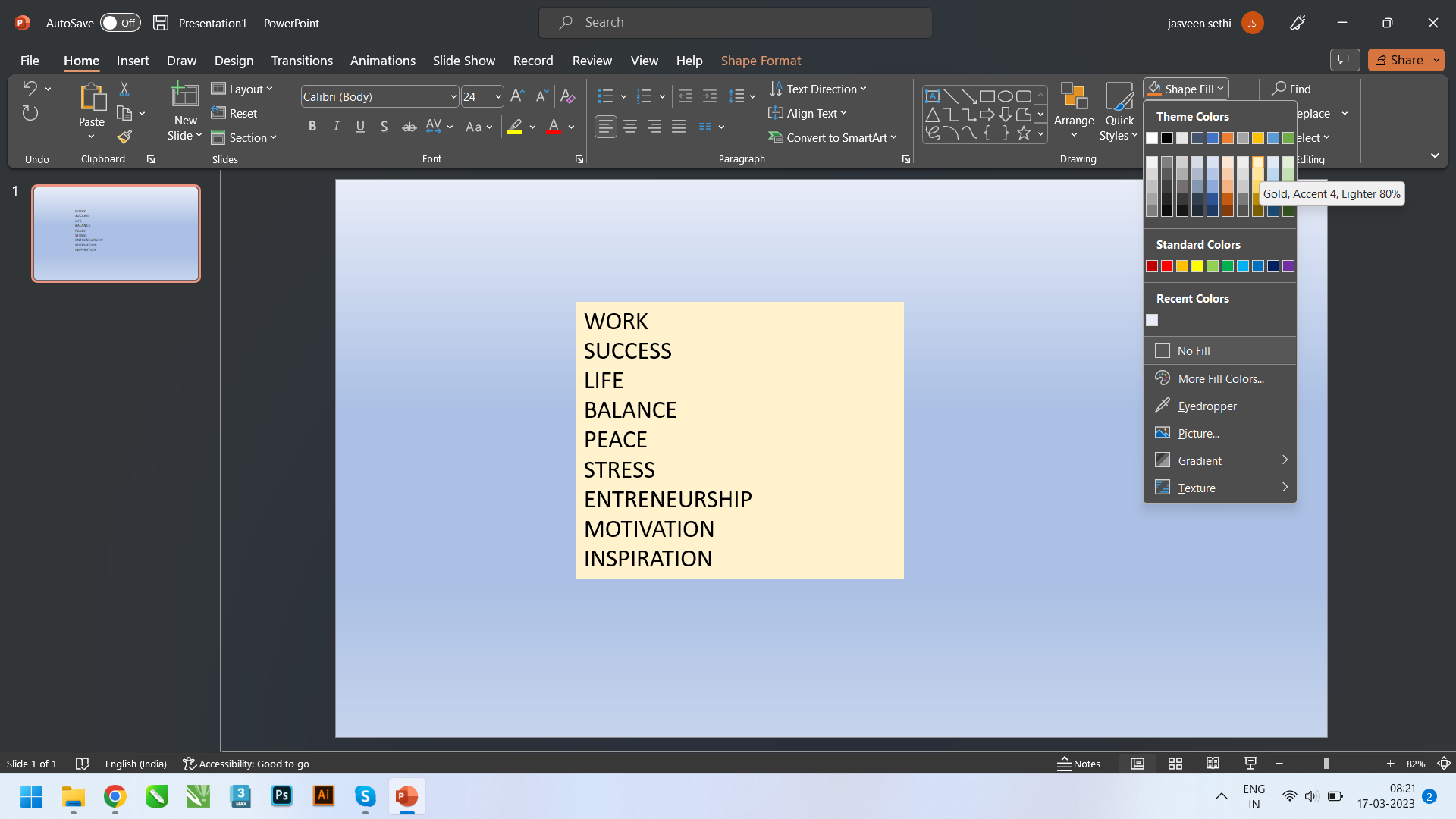 Once you have applied the text effect, you can adjust the spacing between the words by selecting the text box and going to the Format tab. Under the Text Box group, click on the Text Direction dropdown and select the desired option.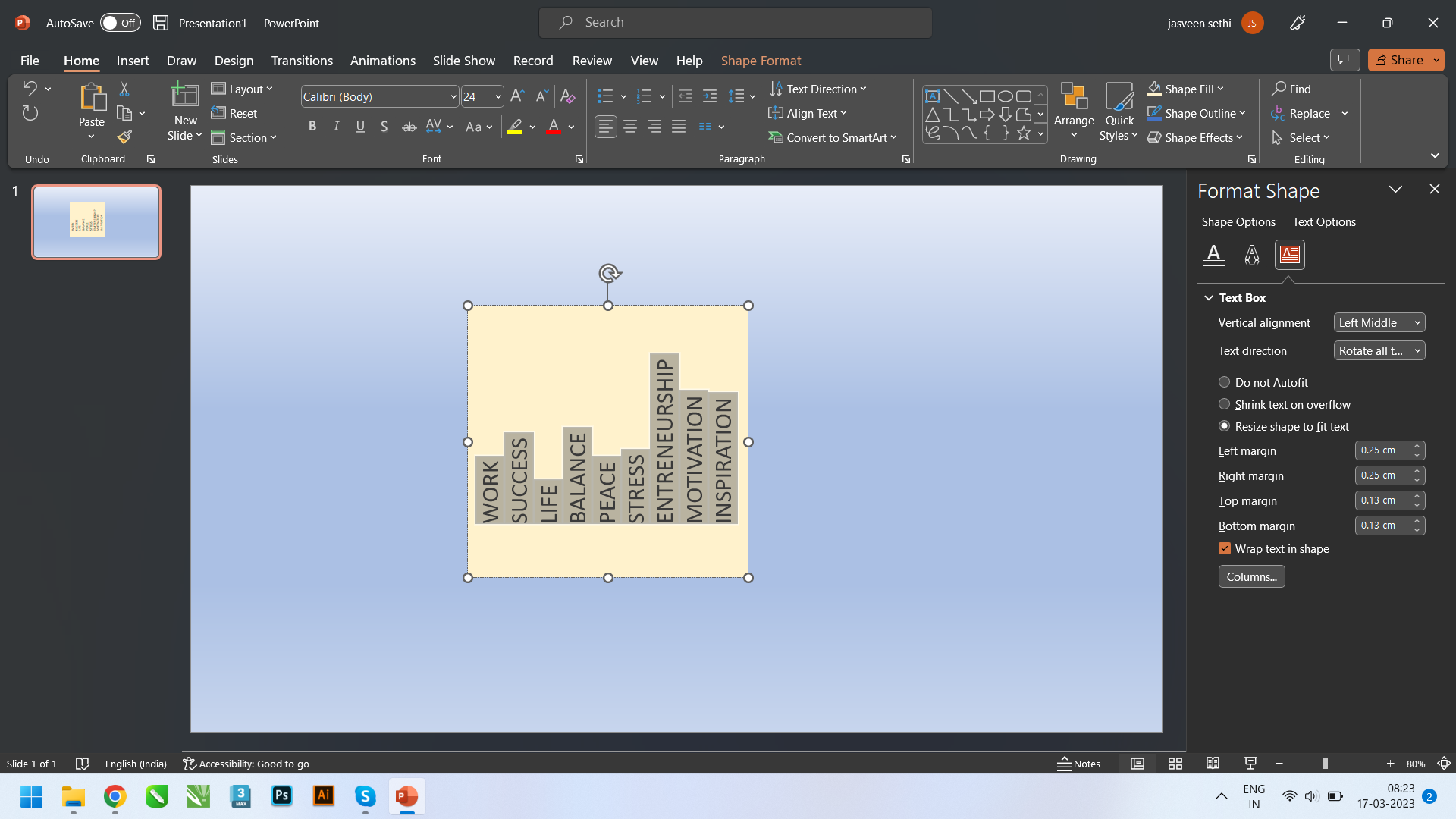 With these steps, you'll be able to craft an easy yet impactful wordcloud in PowerPoint entirely on your own. Remember to keep the design simple and uncluttered to ensure that your audience can easily read and understand the key concepts or themes you are trying to convey.
How to make Wordcloud in PowerPoint Using Addin?
If you want to create wordcloud that's sure to impress, using an add-in is the way to go. With just a few clicks, you can easily transform a block of text into a stunning visual display of the most important words and concepts. Whether you're a seasoned presenter or just getting started, adding a word cloud to your slides is a great way to engage your audience and make your message more memorable.
Related: SOOMUS Review: The Best Tool to Make Video with PowerPoint
In this section, we'll guide you through the steps of using an add-in to craft a stunning and impactful wordcloud in PowerPoint. So, let's get started!
First, open PowerPoint and head to the 'Insert' tab.
Then, click on 'Get Add-ins' and search for 'Pro Word Cloud.'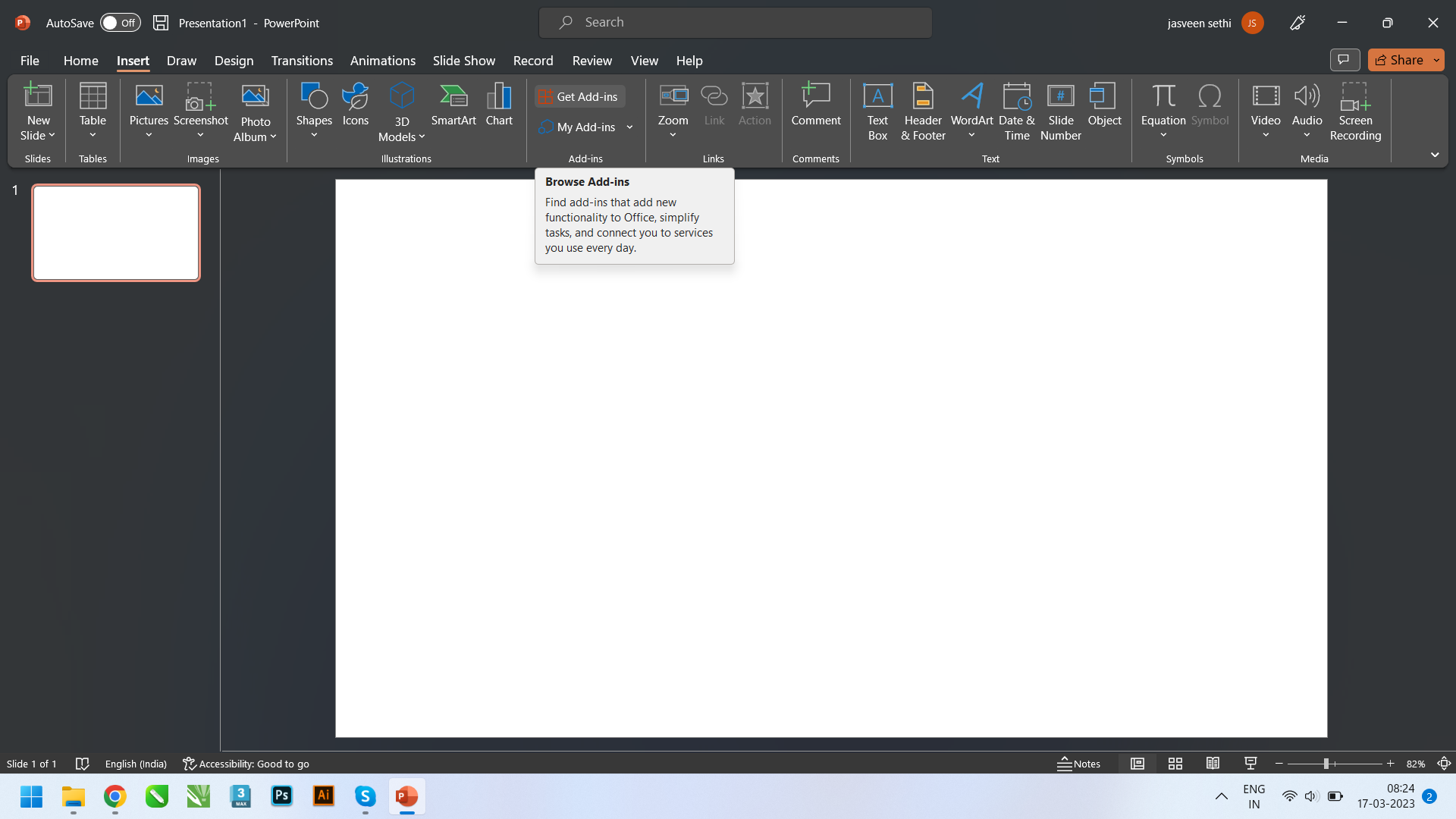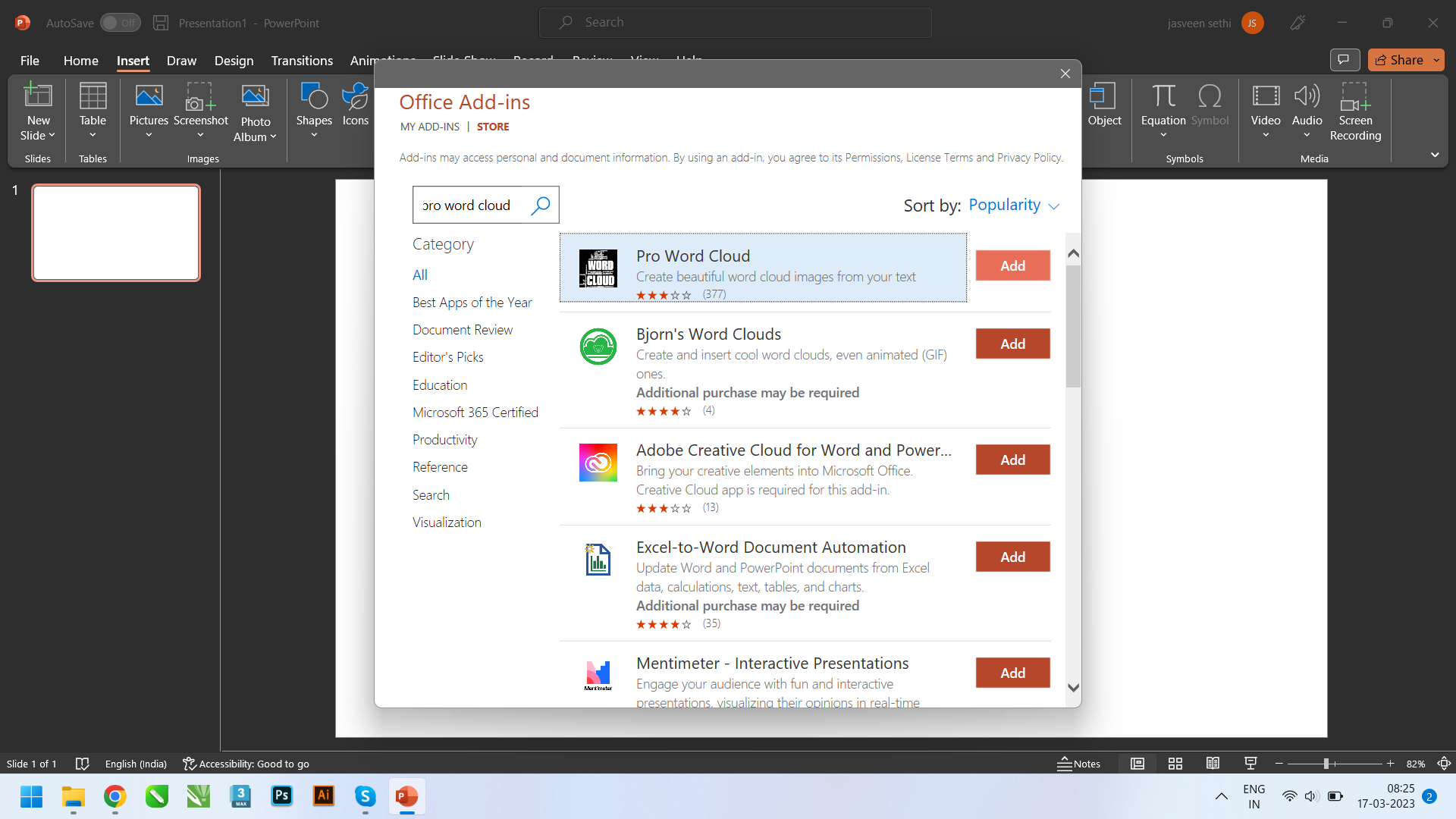 Once you've located it, click 'Add' to install the add-in.
Once the installation is complete, select the slide where you want to place your word cloud, and you're ready to start creating.
Click on 'Pro Word Cloud' in the 'Add-ins' tab to open the Pro Word Cloud panel.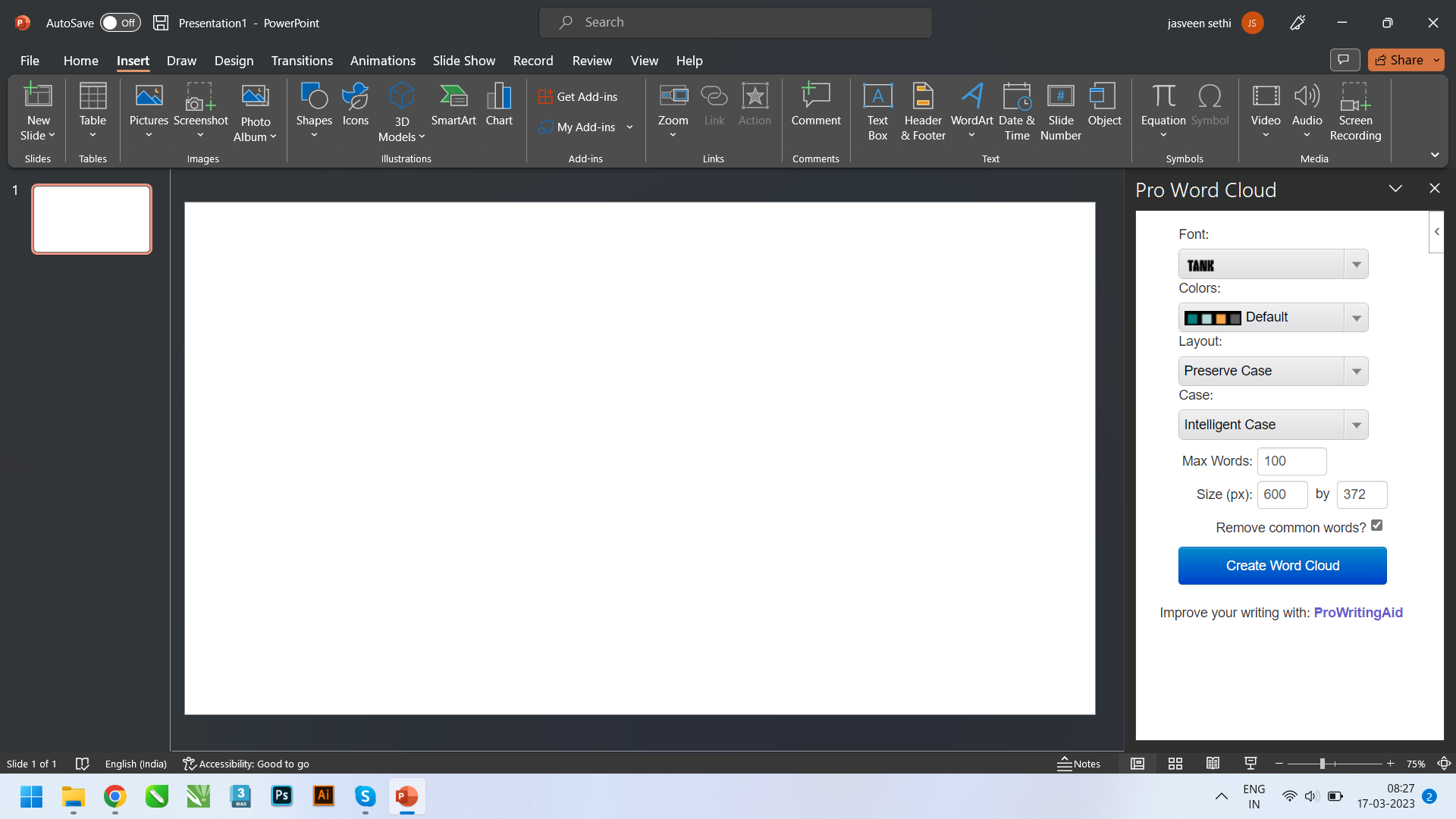 Simply input the text you wish to feature in your word cloud into the designated 'Text' field. You can either type in a list of keywords or copy and paste a block of text.
Choose the color you want for your word cloud from the 'Color' dropdown menu.
Select the font you want to use for your word cloud from the 'Font' dropdown menu. With a vast selection of fonts at your disposal, you can select the perfect option to complement your requirements.
Adjust the settings to customize your word cloud further. Customize your visual presentation to perfection by adjusting color schemes, font sizes, and weighting options as needed.
When you've finalized your word cloud, simply click 'Create Word Cloud' to generate the final product.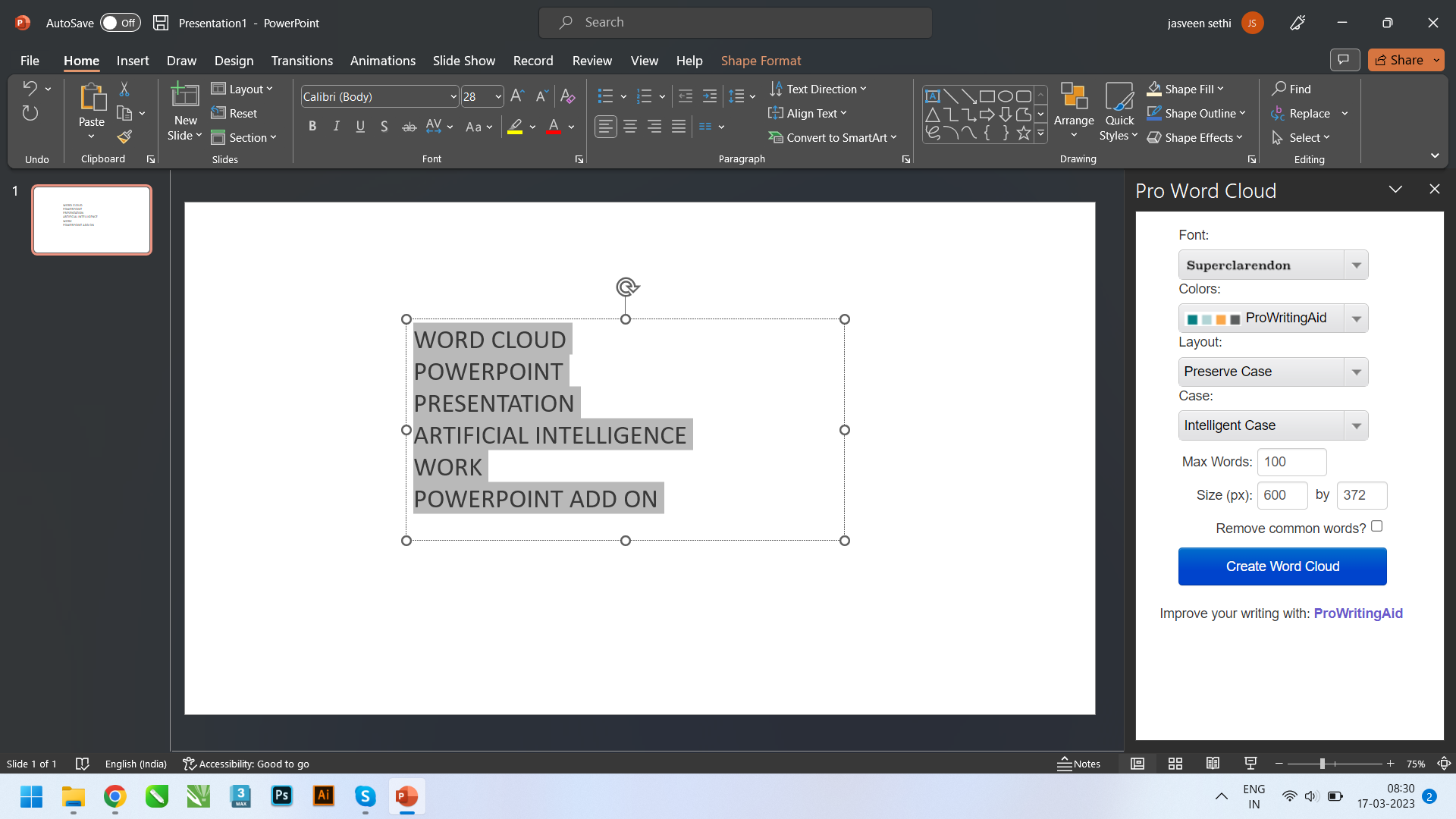 Your new word cloud will then appear on your slide, ready for you to resize and position to your liking.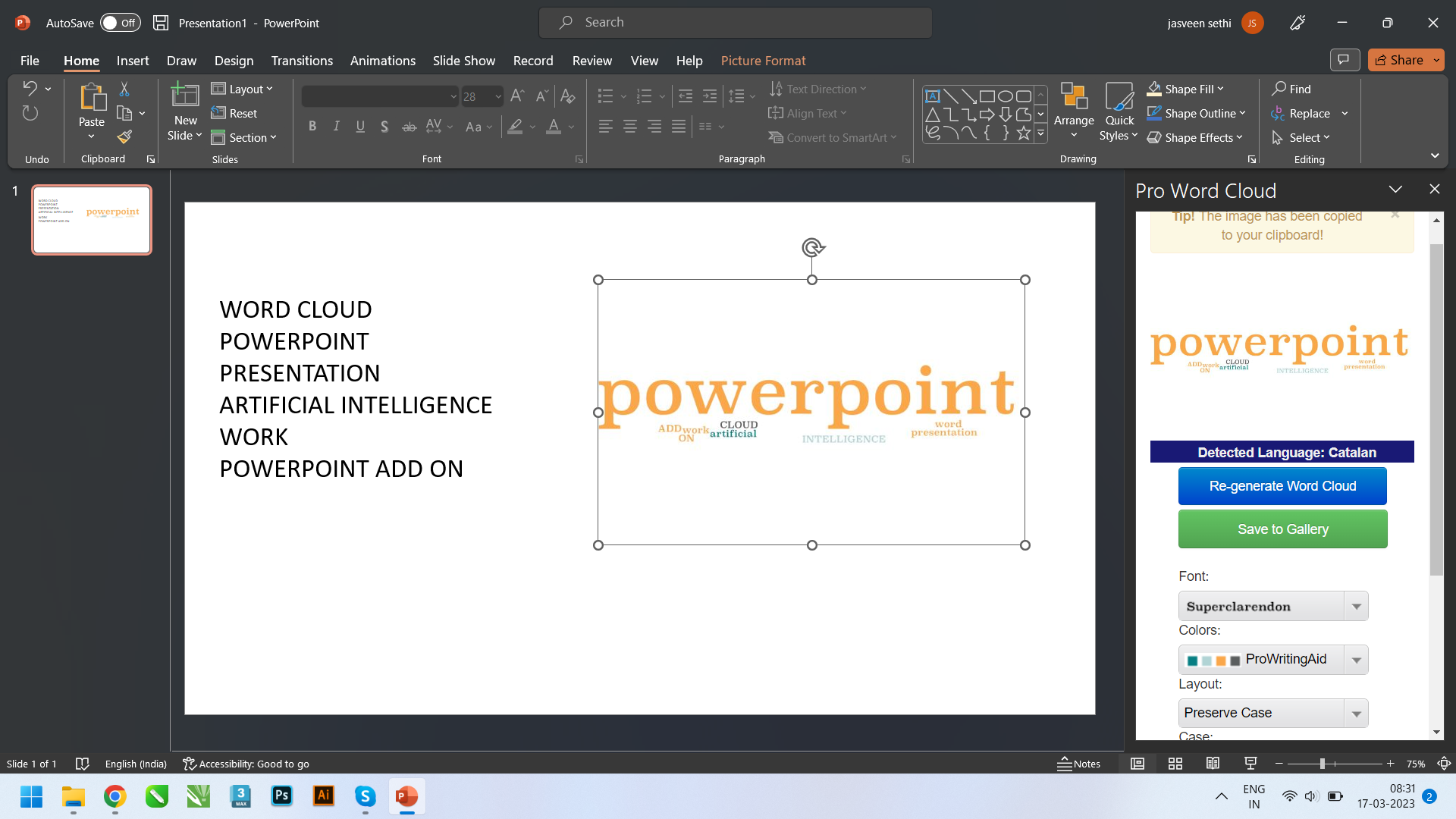 Wrapping It Up
In a nutshell, creating a word cloud in PowerPoint is a simple yet effective way to add visual interest and convey information in a captivating manner. Whether you choose to make your word cloud manually or utilize the Pro Word Cloud Add-in, the possibilities are endless.
With the ability to customize fonts, colors, and weighting options, you can create a unique and memorable visual display that will leave a lasting impact on your audience. So go forth and experiment with your newfound skills, and see just how much a word cloud can enhance your PowerPoint presentations!
Editor's Recommendations