Forgot your Screen Time Passcode? Or how to reset Screen Time Passcode? Did your child lock your screen with too many passwords tries? Want to know professional tools to bypass your Screen Time Passcode?
Searching on Google to find all of these questions answered can be a tad bit frustrating. As all of the information you seek may not be present in one place.
So, in this easy-to-understand guide, all of your burning questions will be answered adequately. Also, in the end, you will find some interesting hacks-cum-tips to make you Pro in solving solutions regarding Screen Time Passcode problems.
What is it Screen Time Passcode, anyway?
Well, when you click this link, (predictably), you know what STP is. But some are the searches not that well-informed. So, you can jump to the next section to get the information you seek OR you can learn a thing or two which you don't know before. The choice is yours.
Anyway, back on, what is STP?
Back in 2018, Apple rolled out its new iOS 12 updates. The update has introduced many cool features, including, "Screen Time Passcode." It includes options like:
Downtime
App Limits
Communication Limits
Always Allowed
Content and Privacy Restrictions.
What does STP Do?
Screen Time Passcode restricts your addictive habits and makes you focus on good things.
Don't get it?
Let me break it down to you: The addictive habits here refer to your excessive digital presence i.e., countless hours spend on social media or over-indulgence in gaming. While, on the other hand, good things mean spending more time with your loved ones. (diazepam)
Keeping that in mind, STP allows you to set a time limit on certain apps for use in a day. So, when the time limit reaches; a four-digit passcode will appear, (that you have set), on the app screen to continue ahead.
Normally, you will enter the passcode to continue your use. But, remembering passcodes were never been our strong point, right?
Say, you forgot your pin or just want to reset it. But don't know, what to do next? Don't fret. We've got you covered.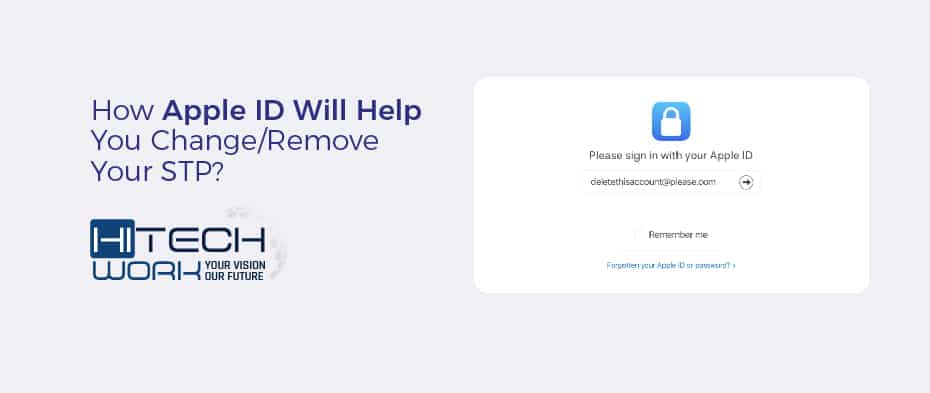 1. How Apple ID Will Help You Change/Remove Your STP?
You need two things to remember before going any further.
Your screen lock and STP are two different things.
You need at least a 13.4 iOS version and 10.15.4 Catalina to get this option for iOS and macOS respectively.
Having said that, the steps of changing or turning off the Screen Time Passcode are like walking in a park.
For iPhone & iPad
Tap on the Settings
Scroll down & select the Screen Time
In this option, tap on the Change Screen Time Passcode
Right-tap on Forgot Passcode?
Put your Apple ID credentials in the boxes
Choose your new STP
If you want to remove the pin, follow the same steps to #3 to Turn Off Screen Time Passcode
For Mac to Reset STP
Right-click on the Apple logo on the menu toolbar
Go to the System Preferences
Find Screen Time option there to tap
Click the Options down below
Go to the Change Passcode
Touch Forgot Passcode
Enter Apple ID in the giving sections
Type your new STP
For Mac to Remove STP
Follow the above-mentioned steps to #3
A pop-up menu will be selected from the sidebar
Tap on a Family Sharing
Click Options on the left of the lower side
Remove the pin
Type your newly change STP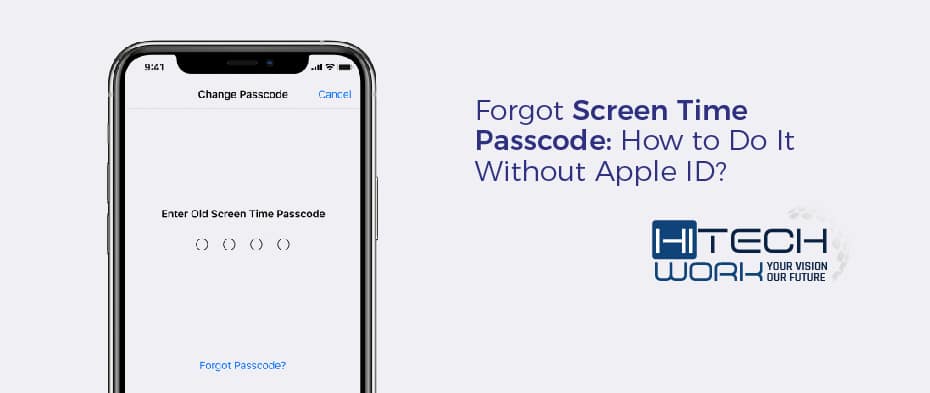 2. Forgot Screen Time Passcode: How to Do It Without Apple ID?
There comes the tricky part. With Apple ID you can easily reset or remove the passcode. But what to do when you don't remember your Apple ID, too?
In these circumstances, there are some hard pills to swallow. But they will completely solve your STP problem.
Set Factory Reset: Mode On
The Factory Reset will automatically turn your STP off. However, you cannot be able to restore the backup as it makes the pin come again.
Here is how you can factory reset:
Go to your Settings
Scroll down and choose General
Tap Reset there
Select "Erase All Content and Settings"
Pitch in iTunes Restore to Fix Screen Time Passcode
Same results, just different options. What does that mean?
It means the iTunes restore will make STP disappear but like Factory Reset, IT TOO, will remove your data and you cannot restore backup either. Due to passcodes will be saved in your backups. So, with backup comes so does the Screen Time Passcode.
Follow 3 simple steps:
Open iTunes and connect to your desktop computer
In there, go to the Summary
Tap on Restore iPhone
3. Want to Know an Easy Way Out? You Can Bypass Screen Time Passcode with these Tools
I'm listing down useful professional tools that helped me to bypass my STP without losing my data and saved my passcodes for me to remember. It will work for me and surely will work for you, TOO.
Tenorshare 4ukey
This tool will allow you to remove the Screen Time Passcode from your iOS devices smoothly.
Follow the instructions
Install the software and connect your device to your PC
On the front page, choose the Remove Screen Time Passcode
Choose the Start Remove
Viola, it done
Pinfinder
This is another tool highly beneficial for below iOS 13 users to recover STP. From io7 to 12.4, the STP was known as Restriction Passcode.
Pinfinder works on iOS devices for the backup of iTunes.
It helps to find the Restriction passcode
Pro tip: Your Restriction passcode will become your STP if you don't change it in the first place
LastPass
This app will save your passcodes for an eternity. Here is how.
Install LastPass
Filled in all your important passcodes in it
Now you can access your passcodes any time