Do you want to Change Your Default Voicemail Greeting into a personal one? Here's everything you need to know about How to Change Greeting on iPhone.
On iOS, you can replace the generic Greeting with a personalized message in your voice to ensure that people have come across to the right person and make them feel confident for leaving a voicemail in return. It is simply the easiest option when you're unavailable due to a few conditions or unwilling to talk at a particular time.
Of course, the normal caller may be annoyed with the auto-generic message. At the same time, it would leave a worse impression on your business calls, making prospective clients go elsewhere.
So, if you're an iPhone user, you can customize the voicemail greeting on your iPhone to give unique instructions to the callers.
You will like it for 3 main reasons given below:
Add up a personalized touch to make callers feel comfortable.
Easily keep it updated with new details in your message.
Leaving some instructive recordings, for instance, if you're on your family trip and don't want to be distracted.
Recommended: How to Call Voicemail on Android, iPhone & Computer
Easy Steps to Change Greeting on Apple iPhone
Let's follow the simple steps to replace your voicemail greeting on your iPhone and create a more personalized one.
Go to the Phone App.
Tap Voicemail icon.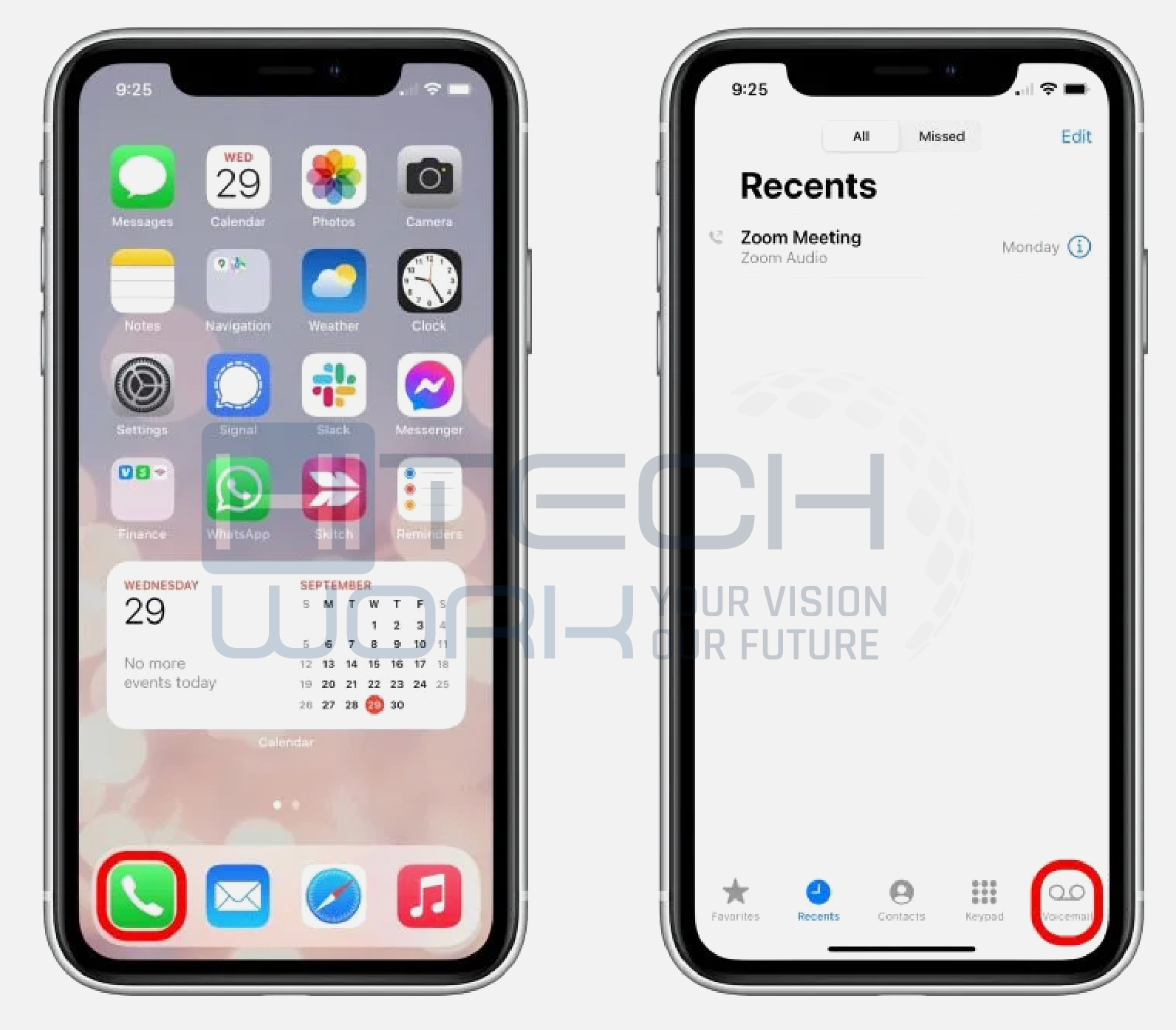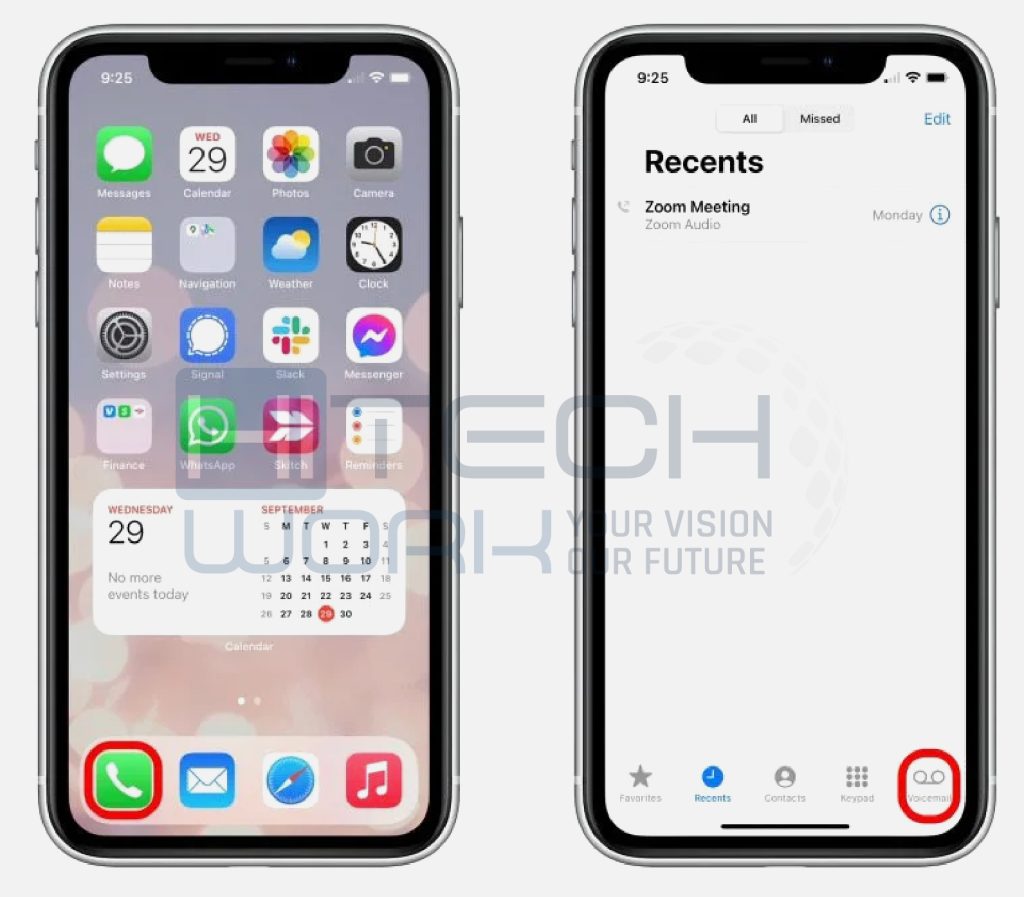 Choose the option Greeting.
The voicemail will default be set up with the carrier's generic Greeting. If you want to record a custom greeting, select the Custom button.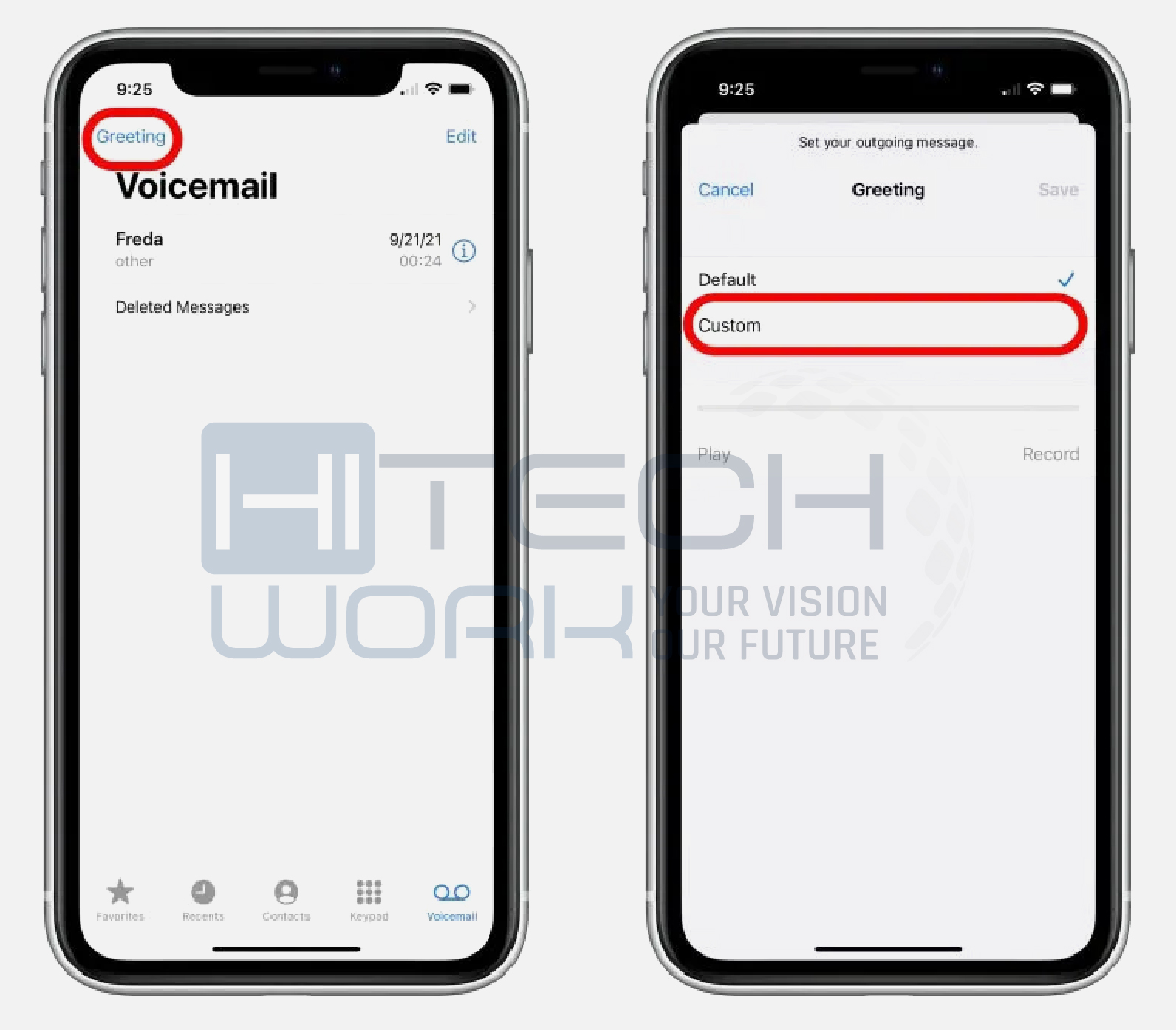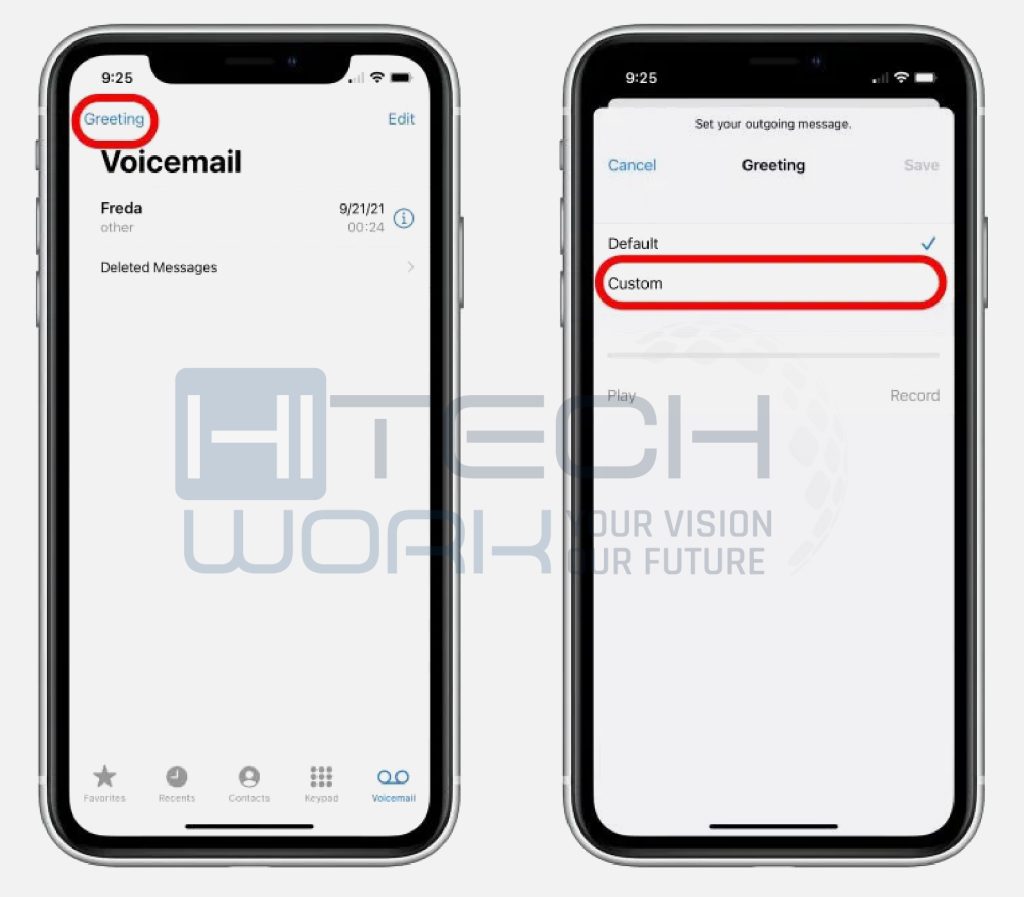 Press the Record Button to start recording your voicemail greeting.
Once you have finished recording, click Stop Button.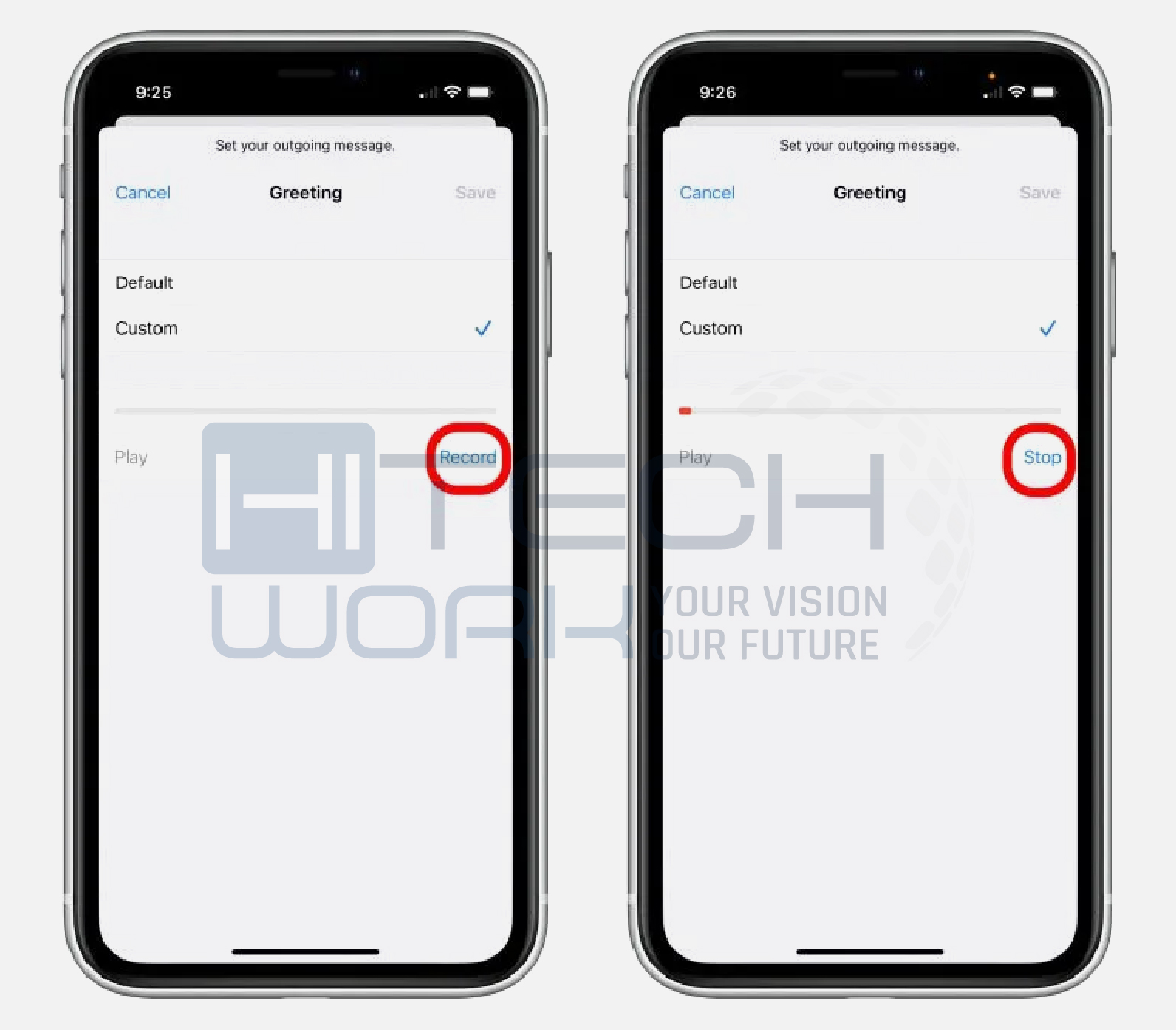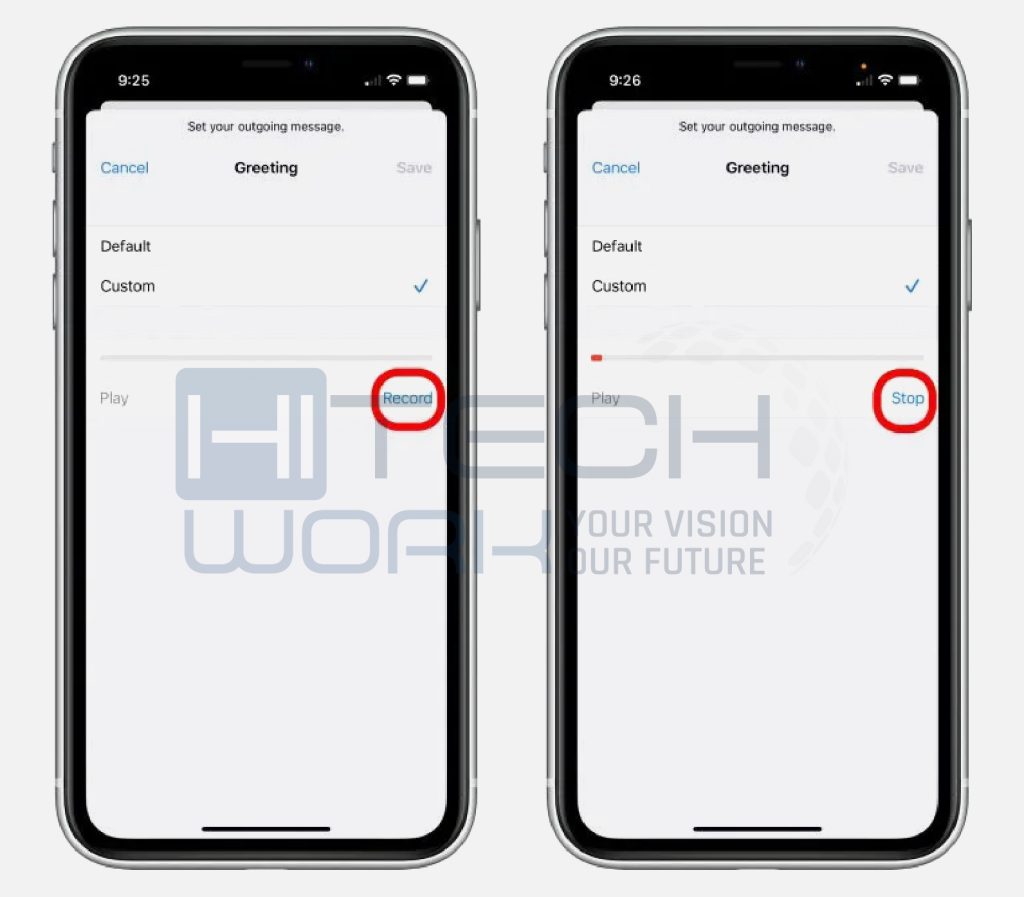 You can tap the Play button and hear your recording played back to ensure you're satisfied with your Greeting.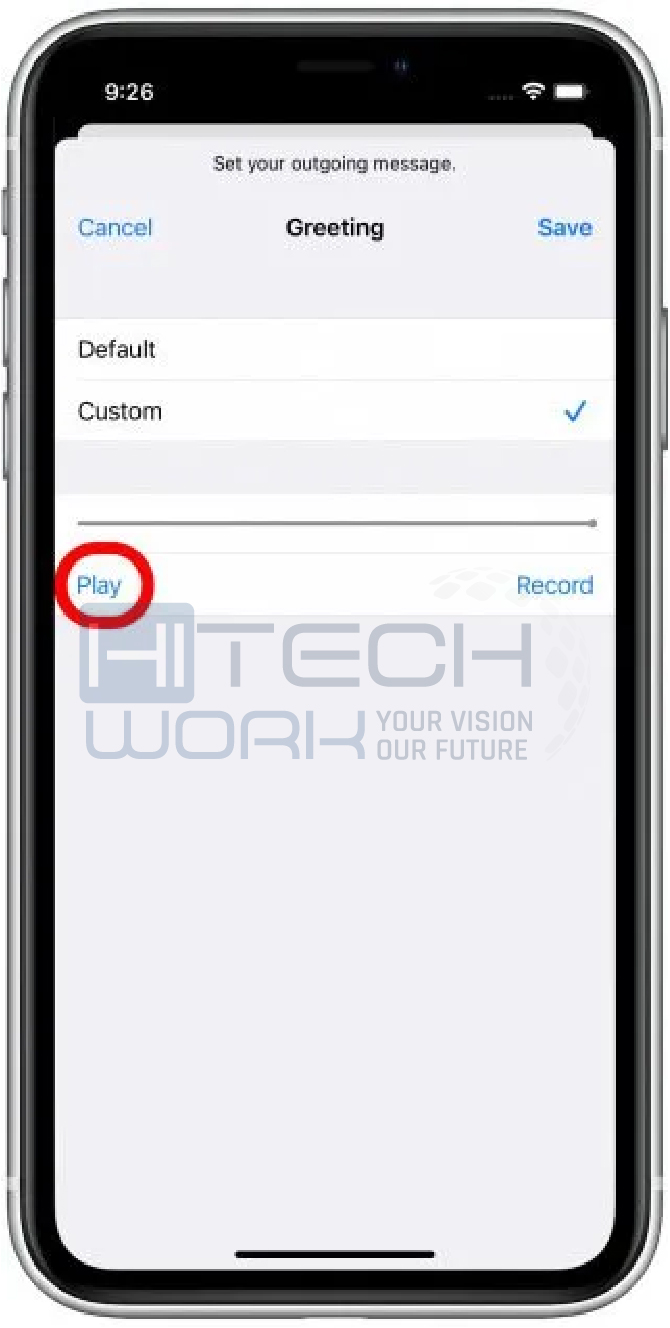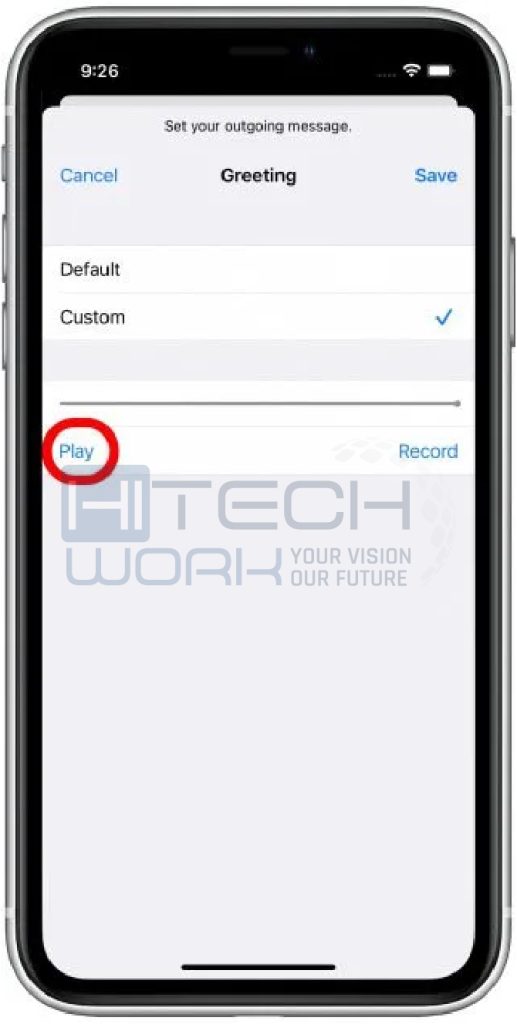 If you want to make a few changes to what you recorded, Press Record to try again.
Once you're done, Select the Save option.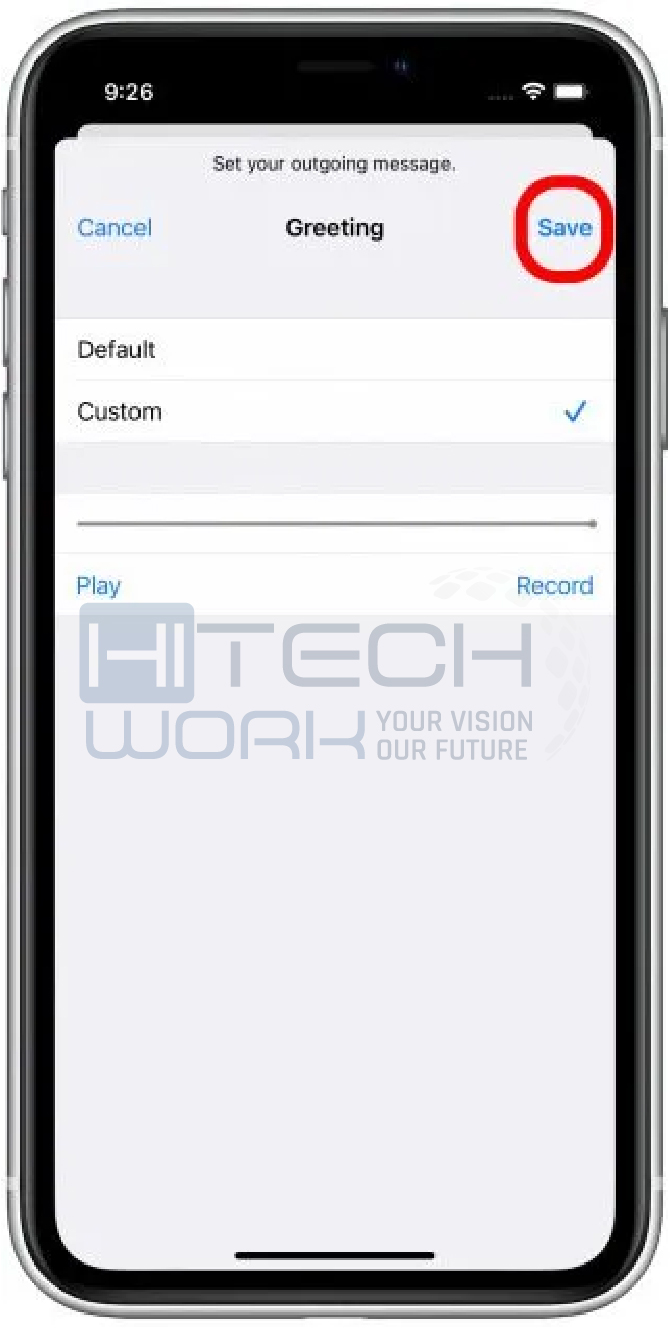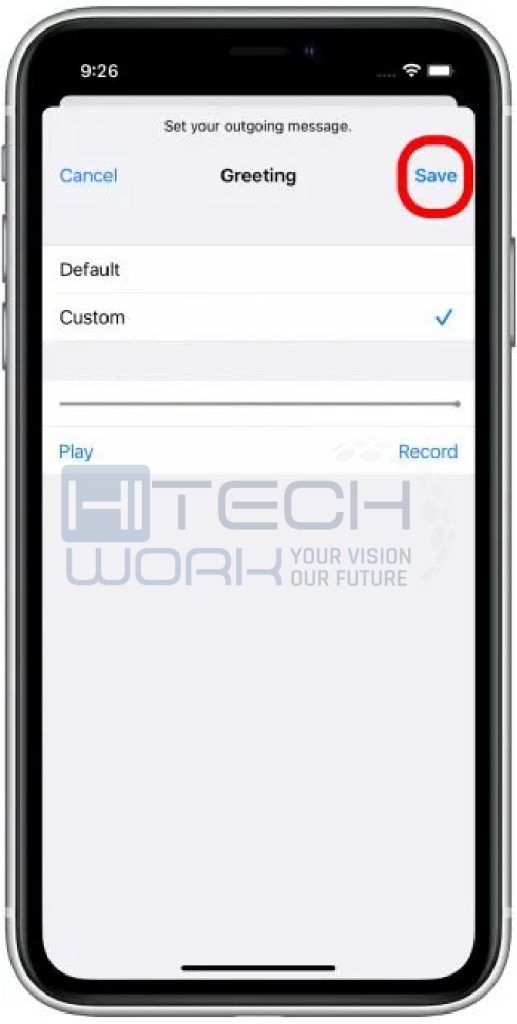 Fortunately, updating the Greeting voicemail is also available, and you can do it anytime by following the same procedure. You can edit or do your message again after the iOS update. Usually, the updates cause glitches with voicemail messages and related apps. Therefore, you can update the Greeting to reflect the time out and spread the information to anyone trying to reach you.
FAQ's
Q: What is an iPhone voicemail?
A: iPhone voicemail is a feature that allows users to leave an audio message to someone when you are not responded to their call. The voicemail gets stored in your iPhone audio section; you can listen to then when you are convenient.
Q: Is voicemail feature available on android?
A: Yes, android devices have a built-in voicemail feature. When someone calls you, and you are unable to respond to them. The call is forwarded to your voicemail box, where the caller can leave a message for you.
If you want to check voicemail on android, you can dial your phone number or by installing the voicemail app on your android. The voicemail feature may vary depending on your particular phone model ad mobile carrier.
Q: Does 2023 android phones have a voicemail app?
A: Yes, 2023 android phones will have a voicemail app. Many carriers also include their own visual voicemail app with their flagship phones. You need to check the voicemail app on your phone and see if you found it. Go and set up voicemail on your android app and check your voicemail.
Conclusion
To sum it up, now you're done enjoying your weekend because the person calling you will listen to a custom voicemail greeting that you have recorded in your voice.
Editor's Recommendation