Setting up or changing your voicemail on your iPhone is a simple process. This blog post will provide step-by-step instructions on changing voicemail on your iPhone and ensure that your voicemail is set up correctly.
A personal voicemail greeting ensures that people know they have approached the correct person and makes them feel more comfortable leaving a voicemail.
Further, you can use custom voicemail greetings on your iPhone to give the latest instructions to callers!
Let's read How to Change your Greeting on iPhone.
How to Set Up Voicemail on iPhone 6/7/11/12/13/XR
These instructions will be applied to iPhones running iOS 10 and up using the pre-installed Phone app. If you use another calling app, such as Google Voice, the principles are the same, but the steps differ.
The following are the steps for changing your voicemail on an iPhone: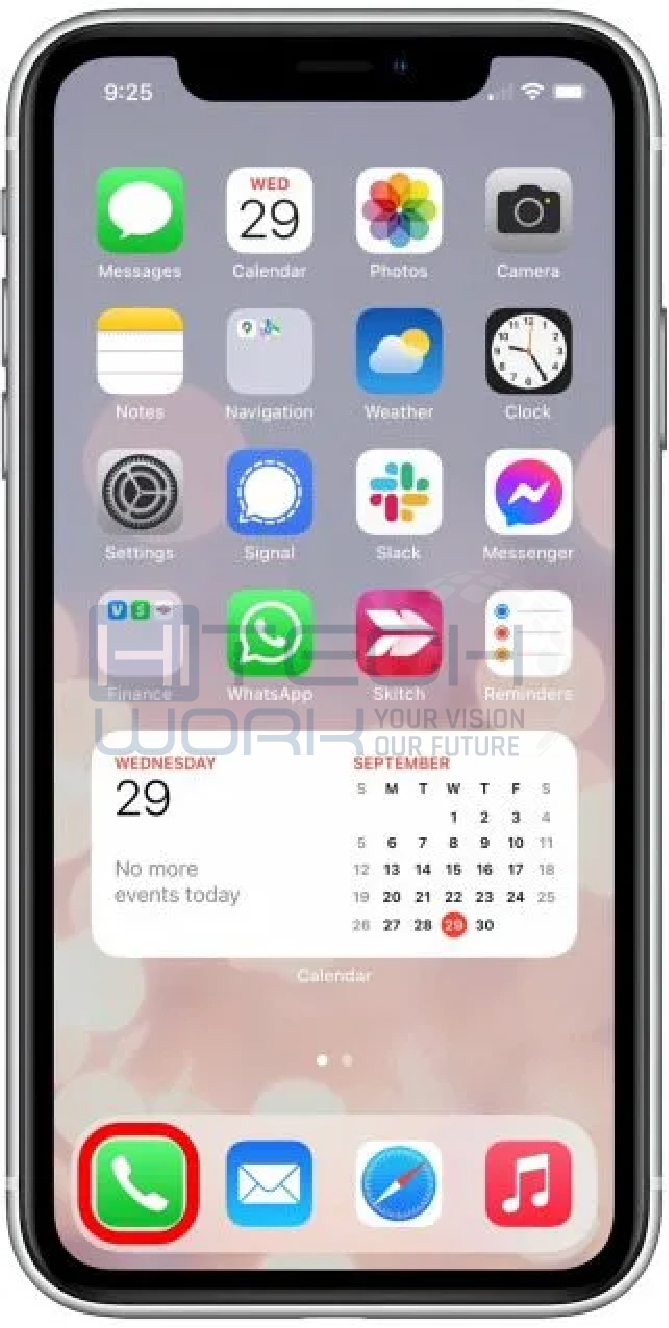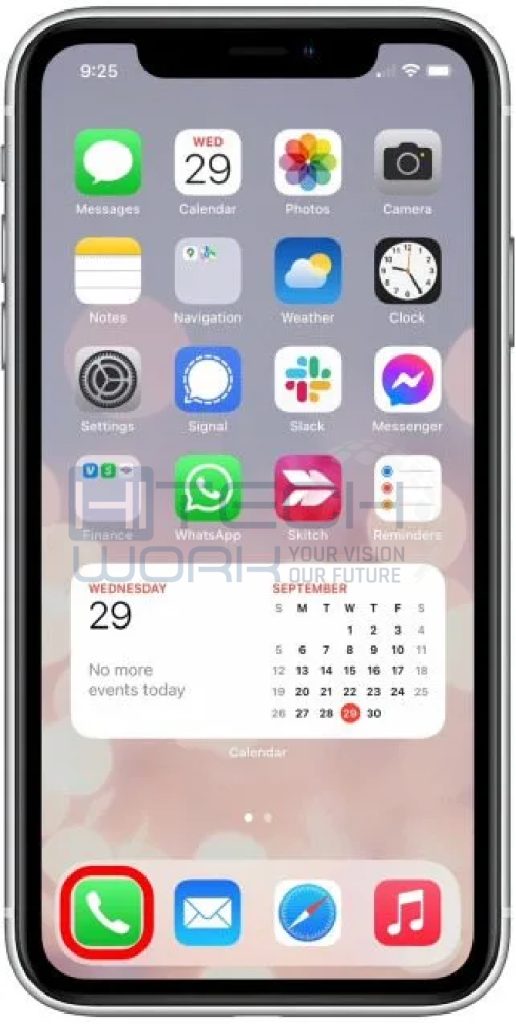 Click Voicemail settings iPhone.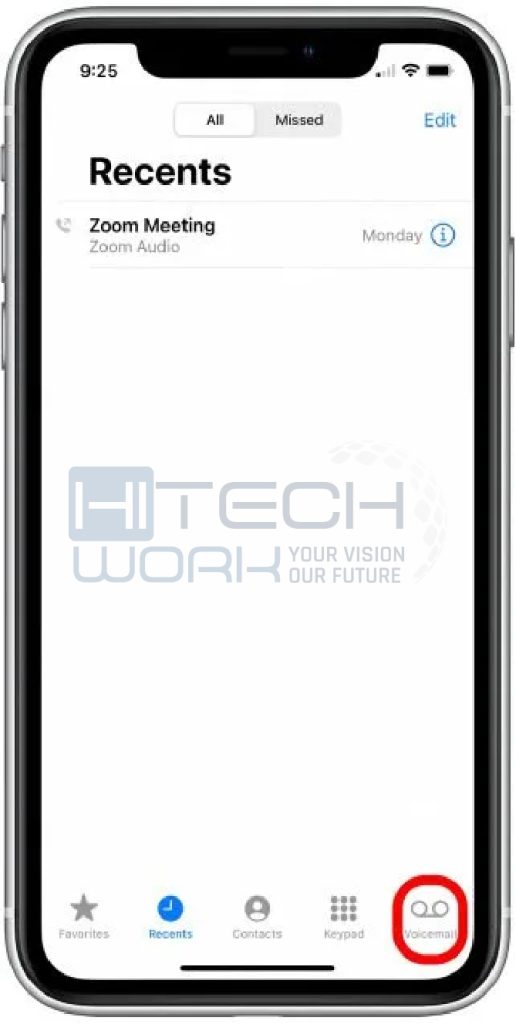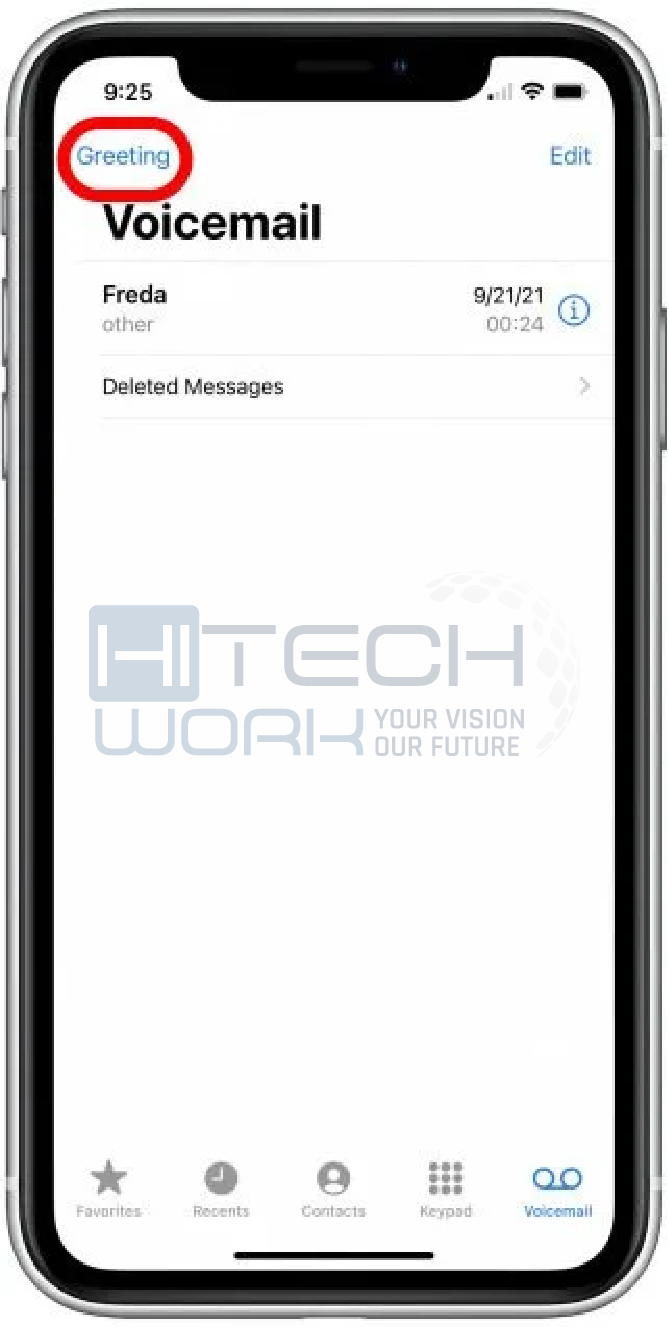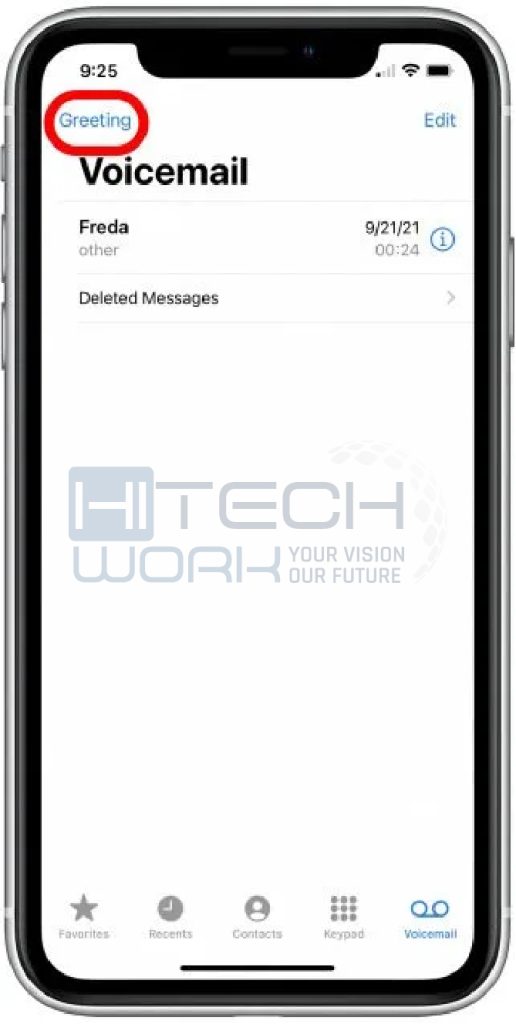 The default will check if you haven't changed your voicemail greeting before. Click Custom.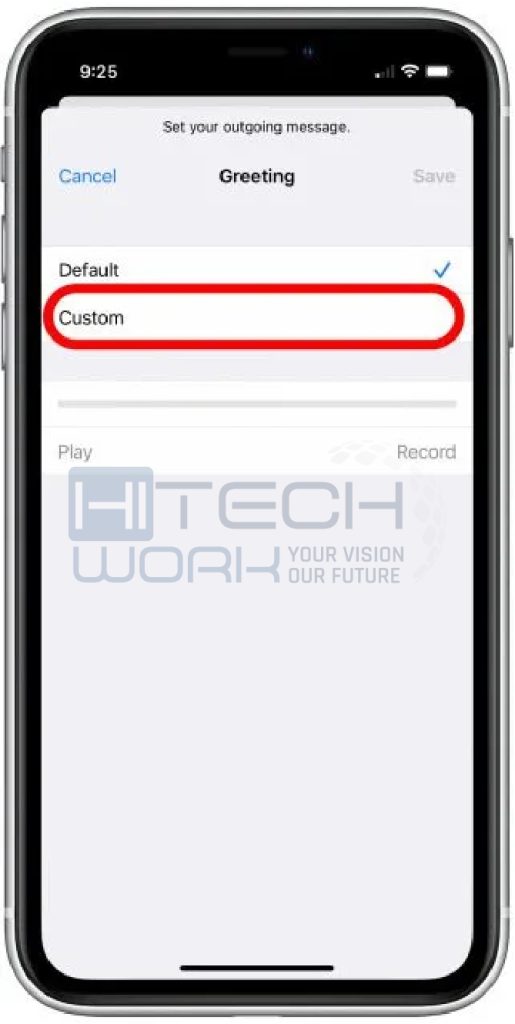 Click Record and start to speak the voicemail greeting.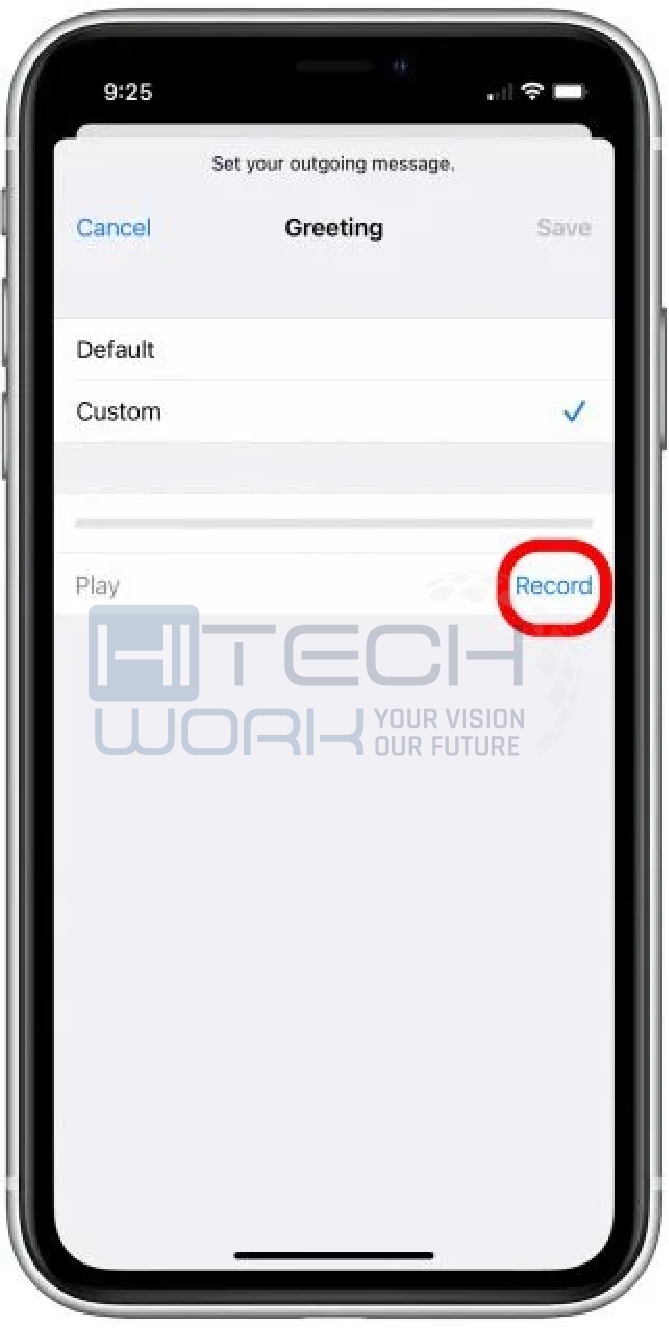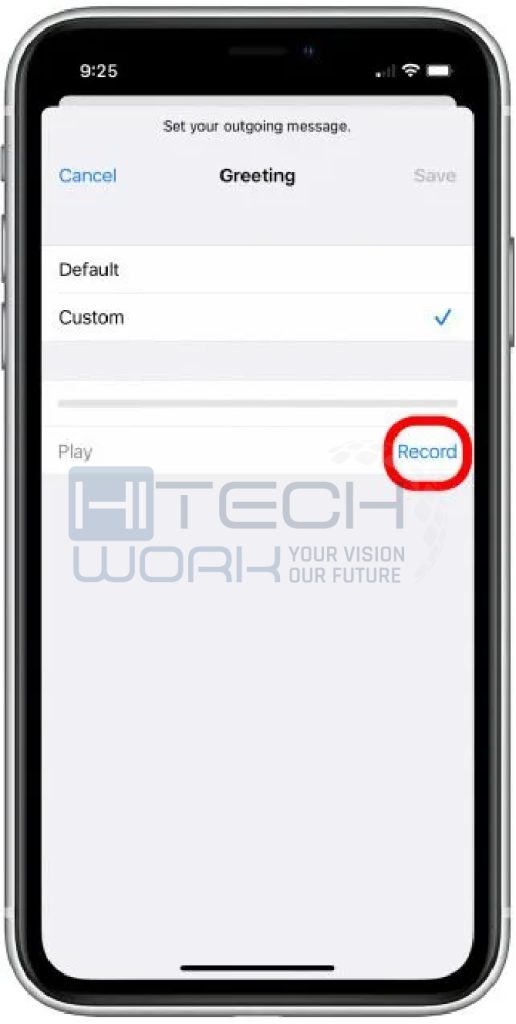 Once you are done with the message, click Stop.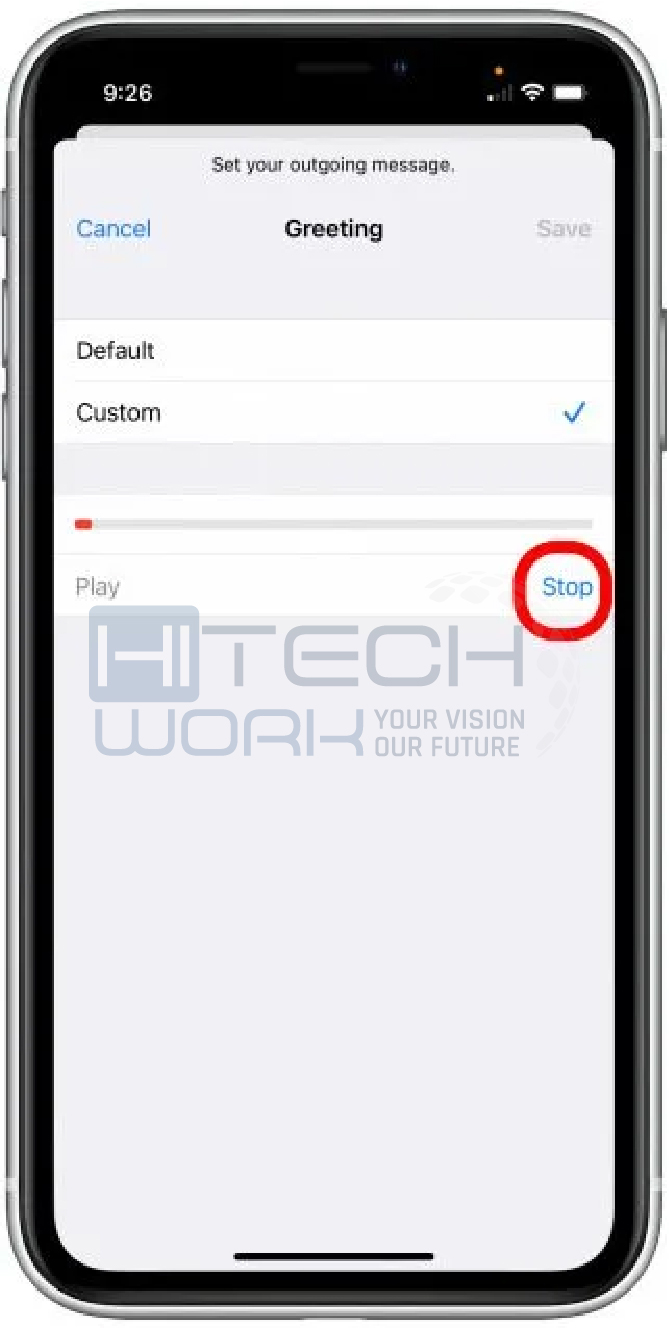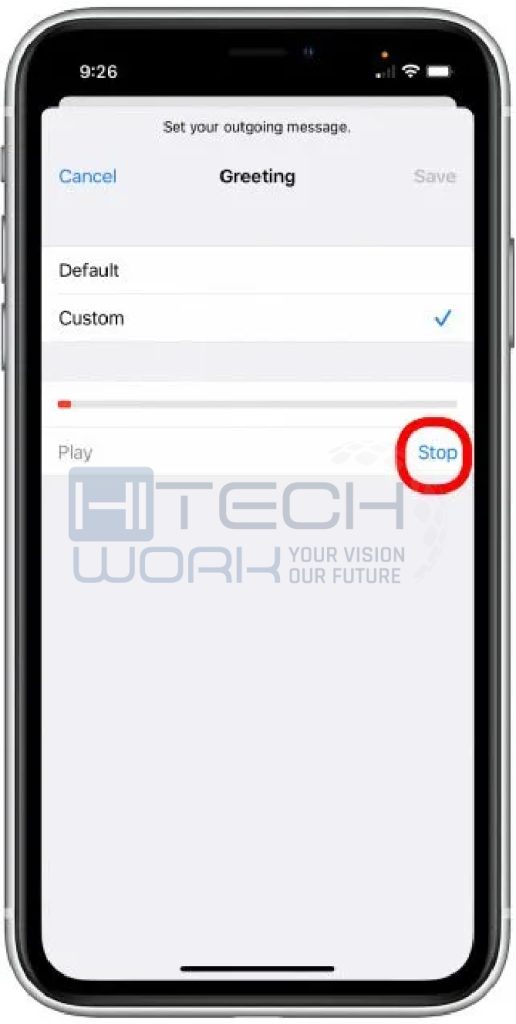 To listen to the message, click Play.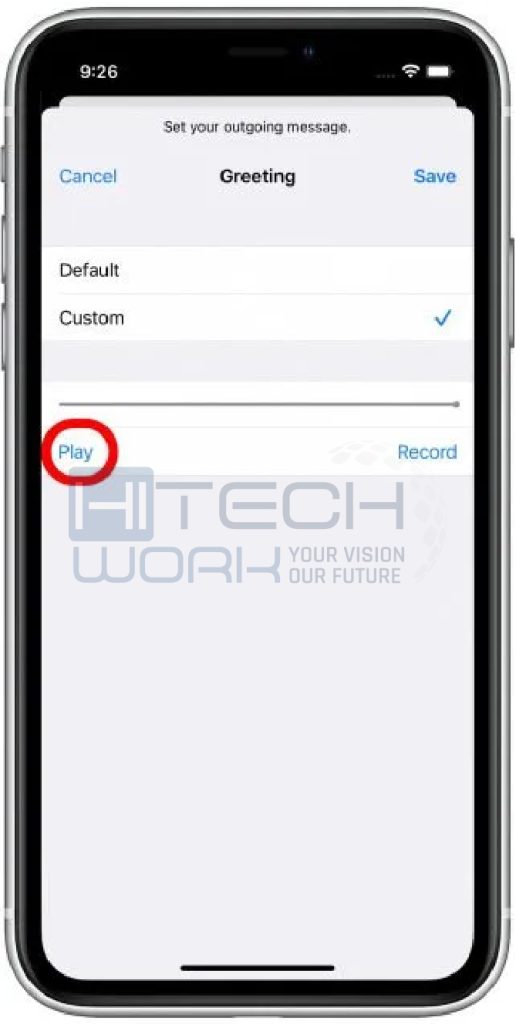 If you want to use the greeting, tap Save.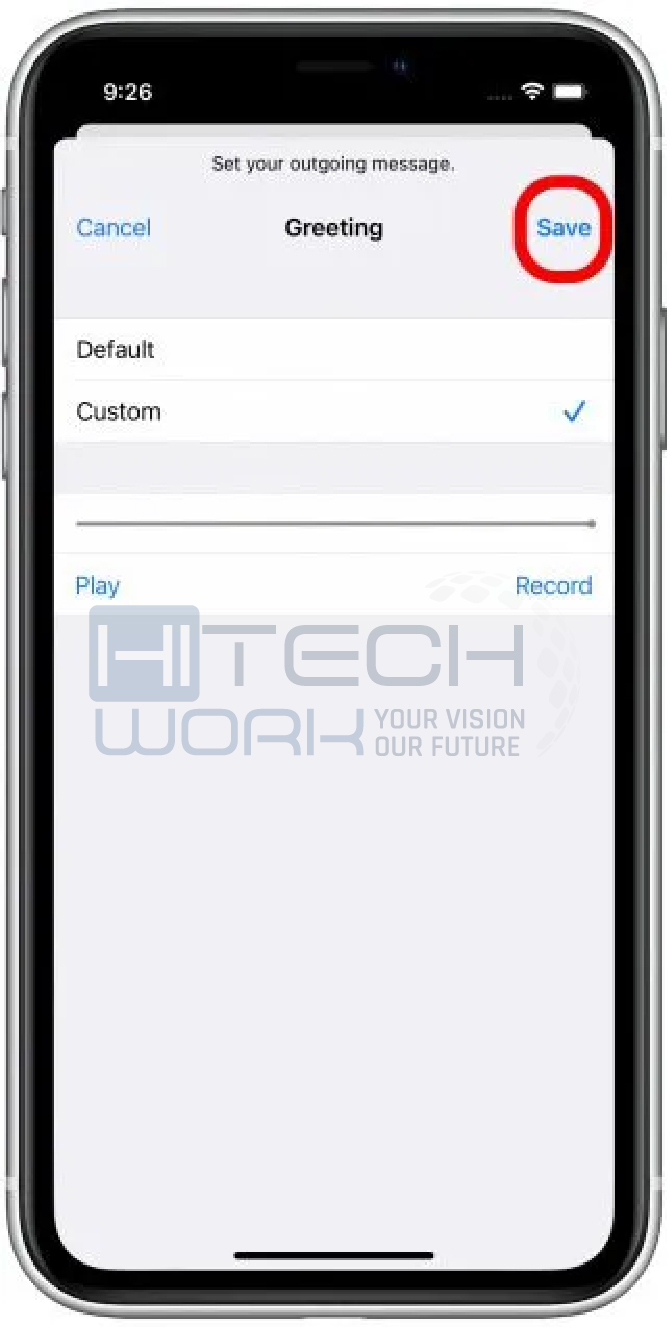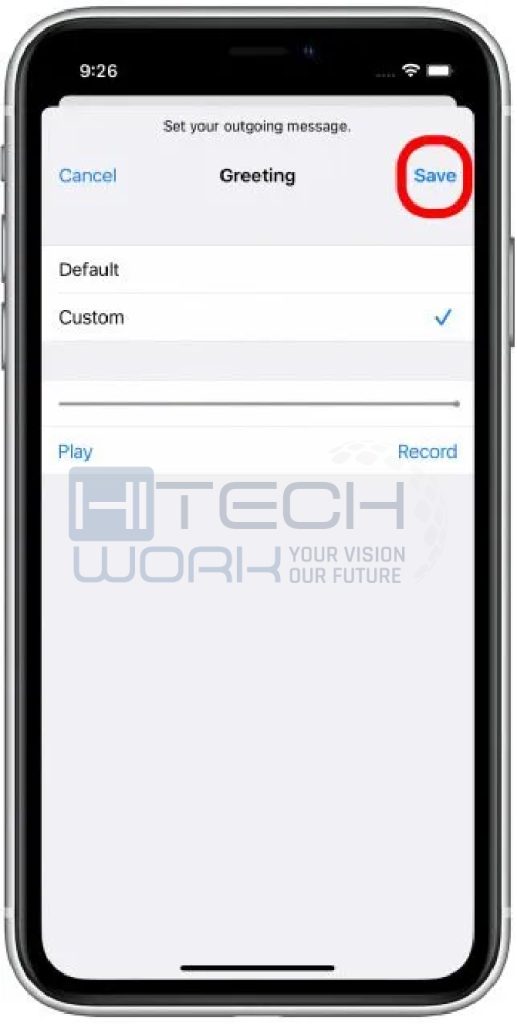 If you want to change the greeting, click Record again, speak a new greeting, and select Stop once you are done. You may review it by selecting Play and save it by clicking Save.
Note: If you have two SIMs on your iPhone XS or newer and have two phone numbers configured, you have two different outgoing voicemail messages, one for each number.
You can record each message the same way. However, you must choose the phone number each message is connected to.
Related: How to Call Voicemail on Android & iPhone
FAQs
Q: Why won't I change my greeting on my iPhone?
A: If you can't see the option to set up a greeting, ensure you have set up your voicemail. If you still can't change your greeting, try resetting your network settings.
Q: How do I delete my voicemail greeting on my iPhone?
A: First, open the Phone app and click Voicemail > Greeting > Default. You can record a new greeting by tapping Custom > Record.
Q: Will I save or share a voicemail message?
Ans: If you want to save a voicemail message permanently, select it first, then tap the Share icon and select how to save it. On the same screen, it will also be sent as a voice recording to someone else instead of being saved.
Q: Can I check my voicemail from another phone?
A: Yes, when you hear your voicemail greeting, dial your number and press * or #; enter your password to access your voicemail messages.
Q: Why don't you have a visual voicemail?
A: Visual voicemail is carrier specific. Some carriers support it, and some don't. The reasons why you don't have a visual voicemail include:
Unsupported device
Incompatible carrier
Not activated
Software issues
Network issues
If none of these solutions work, contact the carrier support or manufacturing system for further assistance.
Q: How to change iPhone voicemail password?
A: There are many things that are under control about your voicemail since it has a carrier feature. But you can change your voicemail password and delete messages or greetings.
Tap Settings > Select Phone
Choose change voicemail password
Enter your new password and confirm it.
Tap Save changes and exit the Voicemail settings menu. That's it.
Q: How to activate voicemail on iPhone?
A: if you set up your iPhone voicemail for the first time, it should automatically prompt you to create a voicemail greeting and set up your voicemail box. You can follow these steps to activate it:
Check your carrier support voicemail system, which is included in your plan. You can check with your carrier to confirm this.
Call your voicemail by pressing and holding the "1" key on your iPhone's keypad to set up voicemail.
Once you are connected to the voicemail, follow the prompt to create a new voicemail and greetings. You can record your personalized greetings and set your password for your voicemail box.
After recording the greetings and setting up your voicemail box, save your changes.
Once you set up your voicemail, you can check your messages by dialing your voicemail again on your iPhone series.
Conclusion
With the help of the aforementioned guide, you can easily change voicemail on your iPhone and ensure that callers receive the right message when they reach your voicemail.
Let us know if you have any further queries!
Editor's Recommendation