How to get pokecoins? Pokècoins are the premium in-game currency. If you wish to upgrade your Pokemon Go storage or bag, you must have Pokècoins. Our Pokemon Go guide will let you know how to get Poke coins for free using gyms, and the other way requires some outside help.
If you just started playing Pokemon Go or are already playing the game, then one feature of the game that will help you progress with your character is the Poke Coins. It can make your life easier by giving you extra items and more events per day. Players can buy a huge range of items through daily play, such as clothing items for their Trainer. Storage updates are only possible through obtaining Pokemon Coins. But these coins are rare to find in a game. Hence, there are just two ways to get free Pokècoins right away.
Moreover, the game is free to play; those who pay have always benefitted from those who don't. If you are looking for a way to get Pokemon Coins quickly, then here's everything you need to know.
Get Free PokeCoins By Leaving Pokemon in a Gym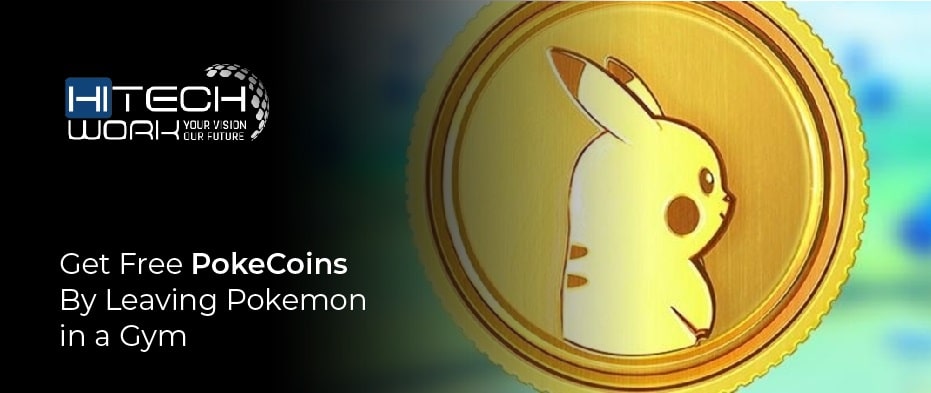 The only way to farm Poke coins for free is by leaving your Pokemon to defend your team's Gyms. Find the best suitable Gym, if it's for your team color. Only six Pokèmon can stay in a gym. Hence, red gyms are held by Team Valor, Team Mystic owns blue gyms, and yellow Gyms are owned by team Instinct. You can modify the color and team of a gym by battling in it and knocking out the Pokemon. It takes various rounds of battling to do this.
While your Pokemon is in a gym, you will only earn 6 coins per hour (a rate of 1 Coin per 10 minutes). But keep in mind that you will only get the coins when your Pokemon gets knocked out. In total, you can earn 50 Pokècoins per day, adding a cap to how many freebies you can take. Even if you have several Pokemon in gyms, you can still get a maximum of 50 Pokècoins per day.
Remember that you can't have two of the same Pokemon in a gym (i-e if they're already a Venusaur in the Gym, you can't put in your Venusaur. You can only able to leave a healthy Pokemon in a gym. Hence, your Coins will be transported to you directly when your Pokemon has been out of the Gym. But if your Pokemon stays in the Gym at the end of the day, you won't get any coins.
Moreover, if your Pokemon has been in a gym for days, it will only give 50 coins total when they get back to you. It means that if other Pokemon come to you on the same day, You won't get anything, as you've already received enough for that day. So it would be better to have your Pokemon return from the Gym at the end of the day on a staggered basis rather than over long periods and all at once to increase your coins.
Note: To get a push notification every time when your Pokemon returns from a gym, open Settings > push notifications & click on the circle next to Pokemon's return.
Tips to Earn Free PokèCoins in Pokemon Go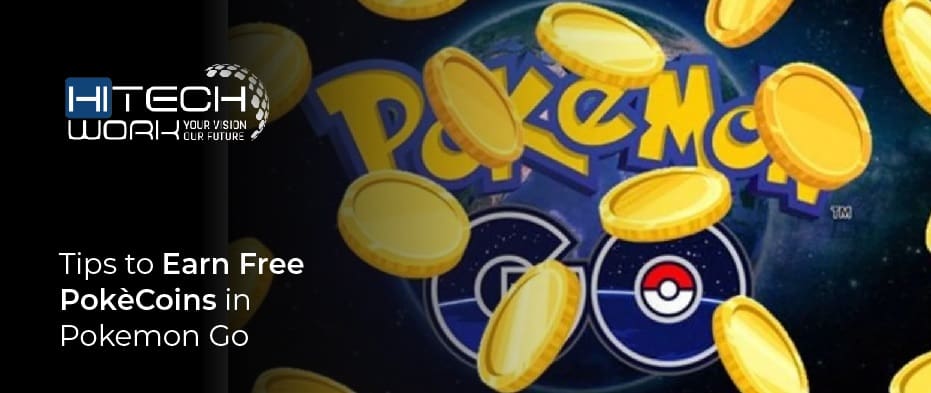 Extend your Pokemon out in as many gyms as possible. As players are allowed to leave 20 Pokemon in Gyms at one time, as long as they are in different locations or areas.
Even if every Pokemon leaves a gym at the end of the day, you will not get more than 50 coins.
If you already have 50 PokèCoins today, try serving berries to your other active gyms to keep them alive until tomorrow.
Try to leave the most defender Pokemon in well-known gyms to make sure you give enemy trainers a hard fight. Although, in rural or inactive gyms, definitely don't leave a Pokemon behind that you will miss as it might go for an extended time.
You must pay attention to the type of Pokemon to drop in a gym. For instance, if the Gym already has strong water-type Pokemon, then consider dropping a different type that can face that Pokemon.
Get PokeCoins From Real Money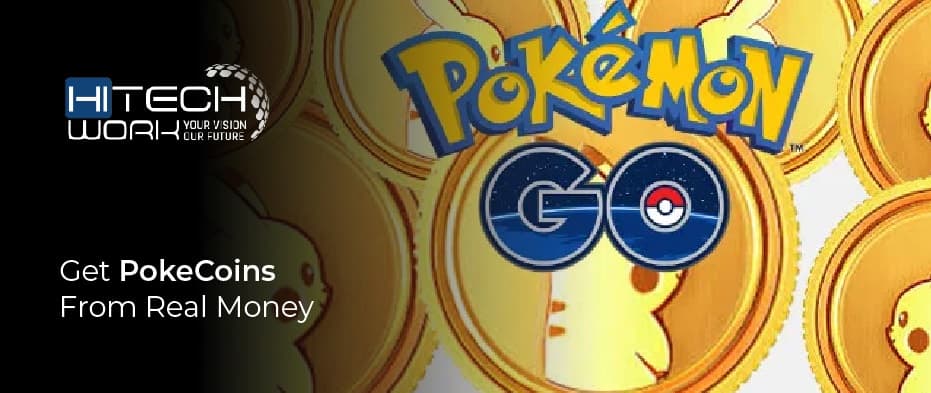 Another way to earn more coins is by purchasing them with real money. The prices may differ a bit by region because the developer has set them for affordability in the region. But in the US, the rates are as follows:
100 Pokècoins: $0.99
550 Pokècoins: $4.99
1200 Pokècoins: $9.99
2,500 Pokècoins: $19.99
5,200 PokèCoins: $39.99
14,500 Pokècoins: $99.99
However, PokèCoins can be extremely helpful for players, even for those not looking to buy items. They can be used to add expansions to players' item bags and Pokemon Storage. Hence, pokècoins are really helpful with new Pokemon being continually added to Pokemon Go. Players can further purchase a Team Medallion to switch teams for 1,000 PokèCoins.
Note: Never purchase PokèCoins anywhere other than inside the App. But don't let that influence you to spend lots of money on the game. Spend maturely. However, there is another method to get google play credit for free, and you can use that to purchase coins.
Earn Extra PokeCoins Using Google Play Credit
Install Google Opinion Rewards.
View the App to run it. First, you may have to take an introductory survey. Apply guidelines to get it set up.
Shut the App & forget about it, then go chase Pokemon as usual.
In upcoming weeks or months, you will get notifications asking you to finish surveys in the App.
Each survey lasts only for a few minutes and has a few questions.
Almost every time you finish the questionnaire, you will be given Google Play credit you can spend on play store purchases. That contains in-app purchases. It's essential to note that not every survey will create money, so be aware of that.
Eventually, you will collect sufficient Google play credit to purchase Pokècoins! You would not be rolling in coins, but it's a nice increase now and then.
However, it's not a convenient way to get free coins. We suggest you take this as an occasional treat rather than something you can do regularly. Still, I can say that free coins are free and best.
What items can I Buy with PokeCoins?
If you want to play Pokemon Go for the long term, you will need storage upgrades. These help you to hold more Pokemon and more items. Here I will let you know the things you can purchase with premium currency in the Pokemon Go shop, which is filled with elusive items.
Item Bag Expansion- 200 coins boost your item storage by 50 slots. This grade is permanent.
Pokemon Storage Upgrade– 200 coins, and boost how many Pokemon you can carry by 50. This upgrade is enduring.
Team Medalion– 1000 Coins, let you switch teams. It can only be bought once a year.
Raid Passes & Remote Raid Passes- Buy One Remote raid pass for 100 coins, and you can purchase three raid passes for 250 coins. One battle pass in 100 coins. Also, you can buy the premium Raid passes if you wish to do more than one raid in a day.
Egg Incubators– you can buy one egg incubator for 150 coins and one super incubator for 200 coins.
Poffins– one poffins for 100 coins.
Incense– you can buy one incense for 40 coins and eight for 250 coins.
Star Piece– one-star piece for 100 coins, and you can buy eight-star pieces for 640 coins.
Lure Module- you can get one glacial lure Module in just 180 coins, one mossy lure model for 180 coins, one rainy lure for 180 coins, and one magnetic lure model for 180 coins. One lure model for 100 coins, eight Lure models for 680 coins.
Max Potions- you can buy 10 Max potions in just 200 coins.
Lucky Egg- Get one lucky egg for 80 coins and eight lucky eggs for 500 coins if you wish to speed up the rate of leveling.
Poke Balls- 20 Poke balls for 100 coins, 10 Poke balls for 460 coins, 200 Poke balls for 800 coins. However, we don't suggest buying Pokeballs, as you can get them free from spinning Poke stops.
Community Day Deals – Pokemon Go trade different surprise boxes at a different price, but these come with random items & prizes.
Max Potions- 10 Max Potions for 200 coins.
Max Revives– Six Max Revives in juts 180 coins.
Now, you know how valuable Pokècoins are in a game; without them, you have a very tough time in Pokemon Go. So if you have coins ensure you spend them wisely.
Other Ways to Earn Pokecoins in Pokemon Go
As I have already mentioned, users can earn coins by placing their Pokemon in a gym. However, it's not always possible to win and defend gyms. Not to mention that this becomes even trickier for new and more casual players.
Niantic will be providing more ways to earn PokèCoins, especially from home. Here's what they will embrace.
Win a Raid
Transfer a Pokemon
Make a Nice throw
Power up a Pokemon
Catch a pokemon
Take a snapshot of your playmate.
Make an amazing throw
Evolve a Pokemon
Use a berry to grab a pokemon.
Bottom Line
Pokècoins can be extremely helpful for users, even for those not looking to buy items. But the fact is there is no smooth way to get Pokècoins without either purchasing them from real money or getting them through gameplay. So if you see any online Pokècoins generators that promise to offer you free Pokecoins, it's best just to ignore them and find something better. Hence, the only two authentic ways we have mentioned above are the legitimate ones.
Hopefully, you understand how to earn Pokecoins. If you have any tips or tricks, do share them with us in the comment section.