YouTube is one of the most popular global and biggest platforms on social media. Each time the YouTube server updates a new feature to make the platform more communicative for content creators to create a good community with their audience. However, the poll feature on YouTube is one of the biggest updates they have ever made to create this platform more interesting. To make polls on YouTube is the best way for content creators to interact with their subscribers or followers and increase their audience.
If you want to promote your Youtube channel, read this informative post on how to promote your youtube channel: the best tactic that works.
Suppose you're wondering how to make a poll on YouTube; in this post, you can find a step-by-step guide. So let us deep dive into the YouTube poll guide to know all its details.
Do You Know About YouTube Polls
If you are active on social media platforms and have an account on Instagram, Facebook, or Twitter, then you have probably seen or might even create a poll before.
A YouTube poll is a type of post used by YouTube content creators to share viewer opinion and their responses through a voting system. It's a great way for YouTubers to share viewers' opinions and get valuable feedback and responses to create better user engagement with their audience.
YouTube content creators can show their audience the poll's results in real-time. For that reason, polls are the best way for YouTubers to collect information from their viewers and use that knowledge to improve their brands. Viewers and the channel owner cannot see who has clicked on which poll option. If you want to get 1000 plus subscribers on YouTube, go through this guide: How to get 1000 subscribers on YouTube to know all the tips.
Requirements to Make Polls on YouTube
Unfortunately, not every YouTube content creator can create a YT poll. There are some Requirements for Youtubers and subscribers to follow before using a poll feature on YT.
For YouTube Content Creator
YouTube content creators must have over 500 subscribers to use this feature.
If you recently reached 500 subscribers, it can take a week to be visible on your YouTube account.
If you are a kid or under 13, age cant access the youtube poll feature.
For Viewers to Vote
Viewers must log into their YouTube to vote and view the results.
The mobile audience can only have the right to use the poll feature through the official YouTube app on Android and Apple stores.
How to Make YouTube Polls on Android & iPhone
First of all, launch the YouTube app on your Android device.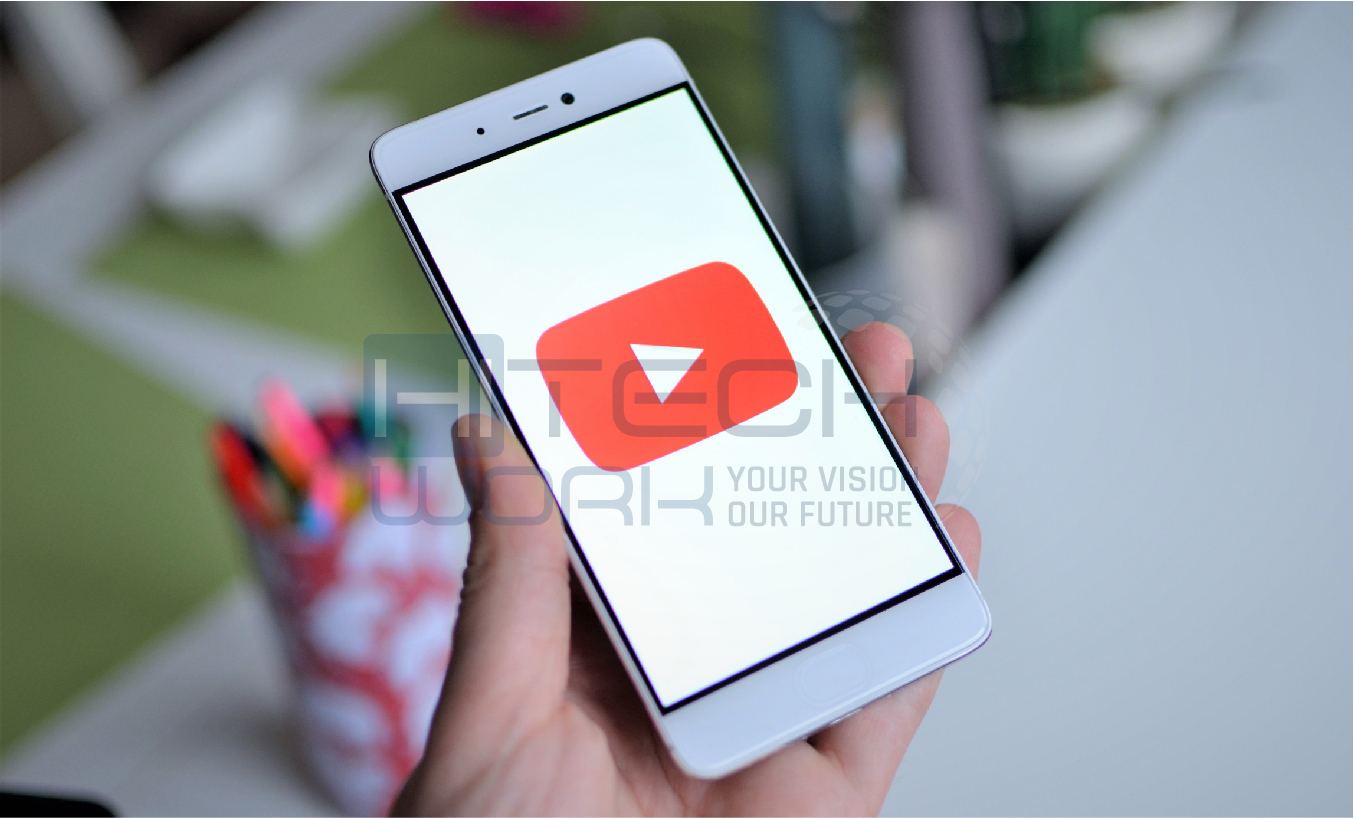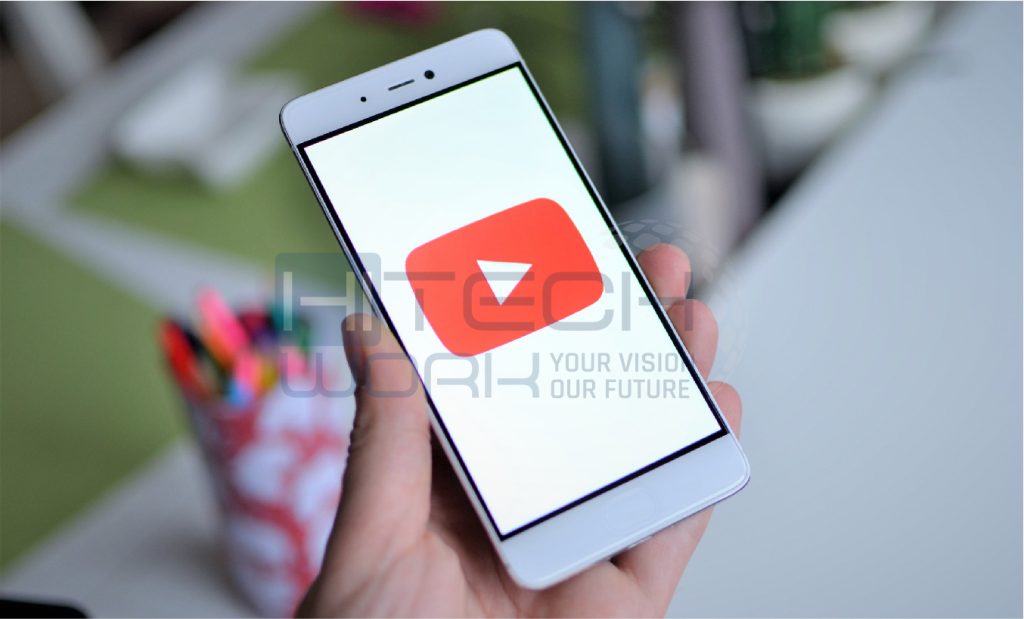 Tap on your profile icon at the top right corner of the home page.
Now tap on Your Channel option from the pop-up small menu list.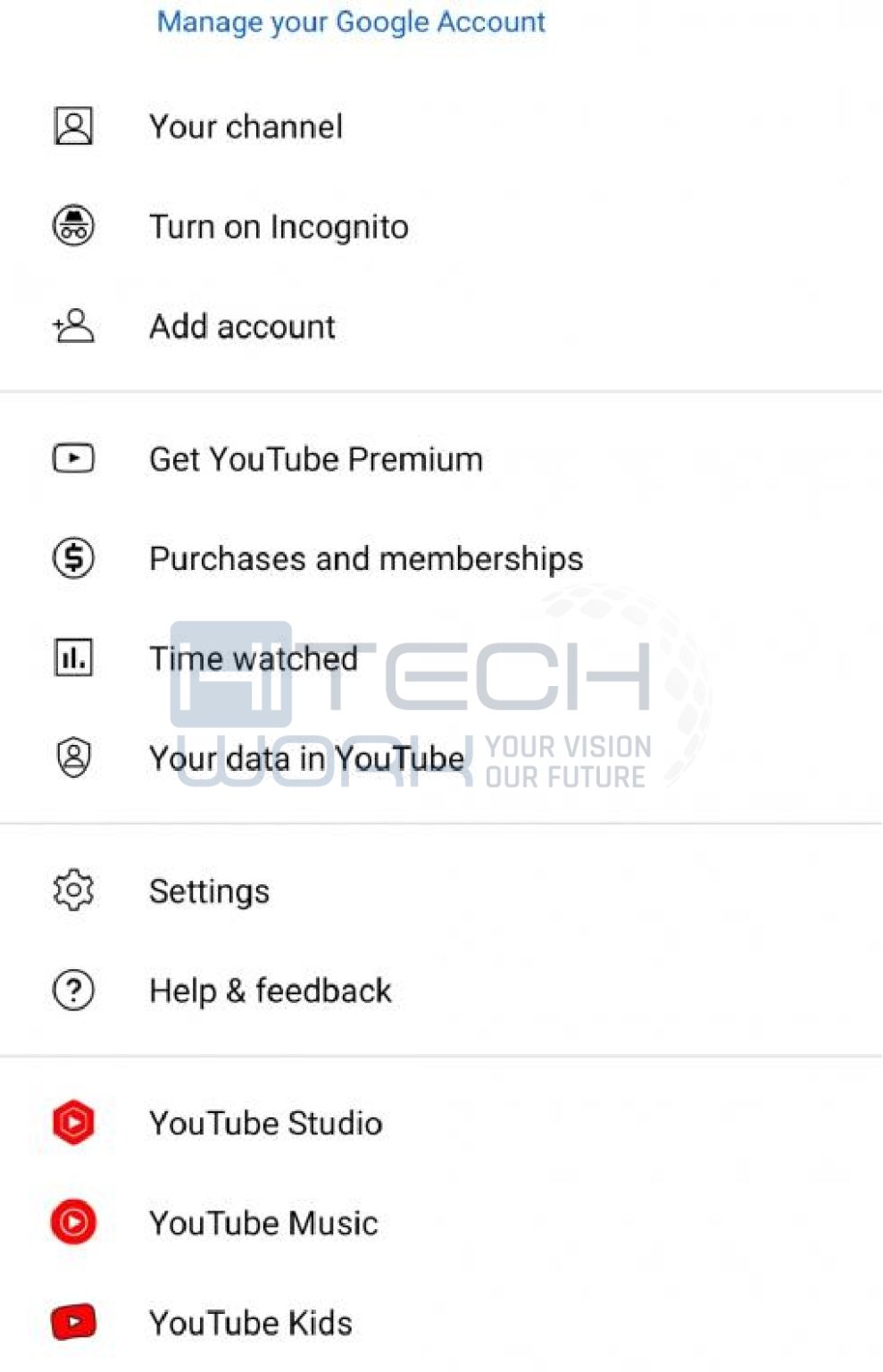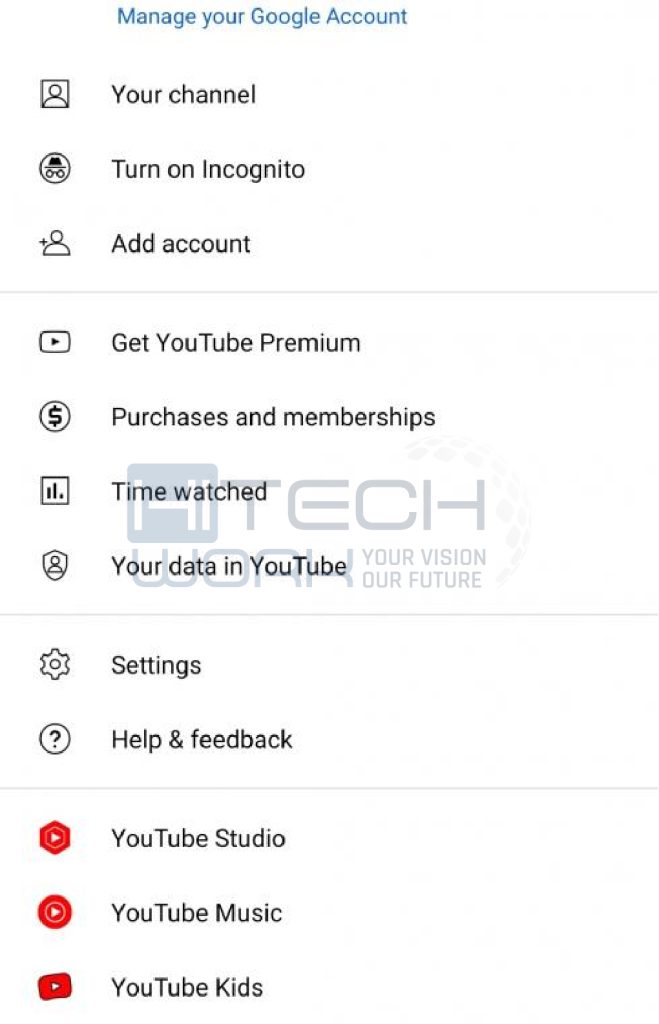 Now on the top, slide the options from right to left until you approach the community option.
Tap on the text field to create a post at the top of the community page, and then enter your poll question.
Now hit on the poll icon, which is situated at the bottom left corner of the textbook.
Then enter your poll options in the text field.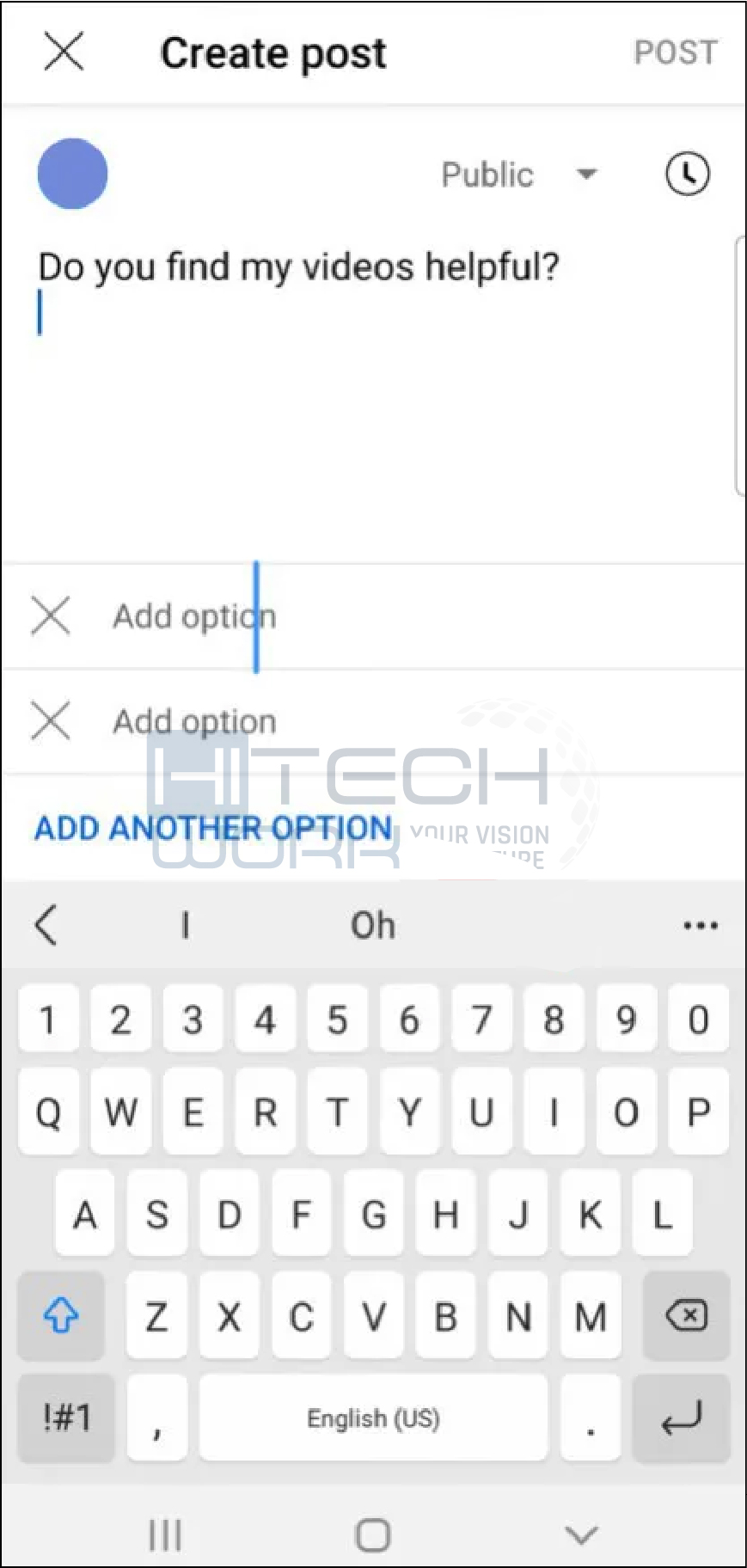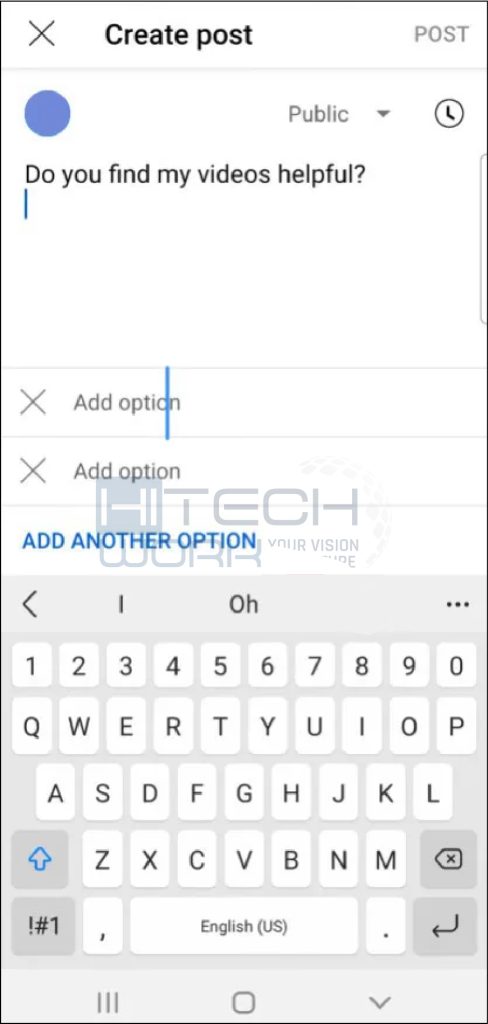 If you want to add more, tap on Add Another Choice.
Hit on the drop-down icon next to the public to make your poll for the public or subscribers only.
After that, hit the clock icon to set a schedule to upload another time or day.
Then hit on the Post option at the top right corner of your screen.
Create a Poll on YouTube Channel on a PC
Go to the YouTube Studio app on your browser and login into your YouTube account to make Polls.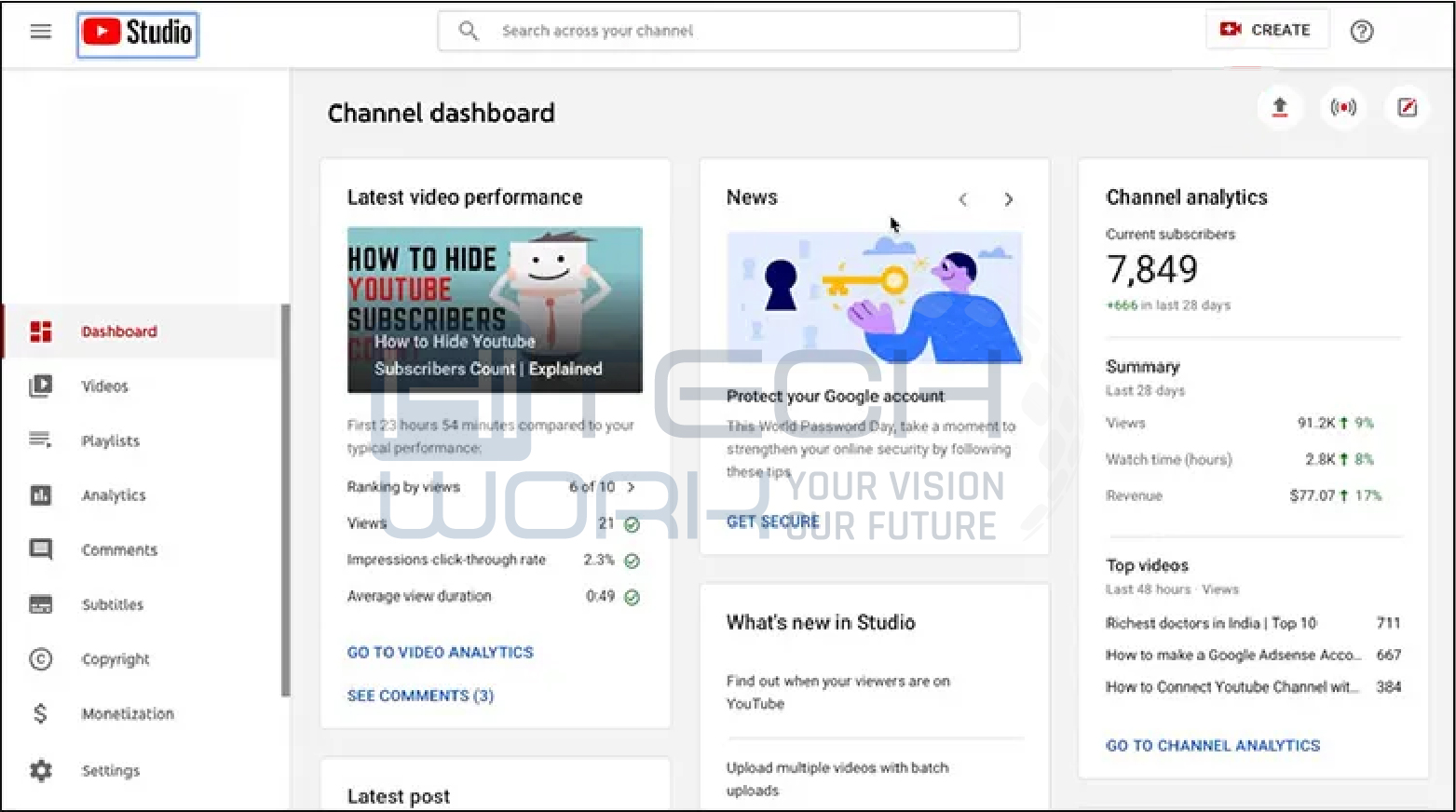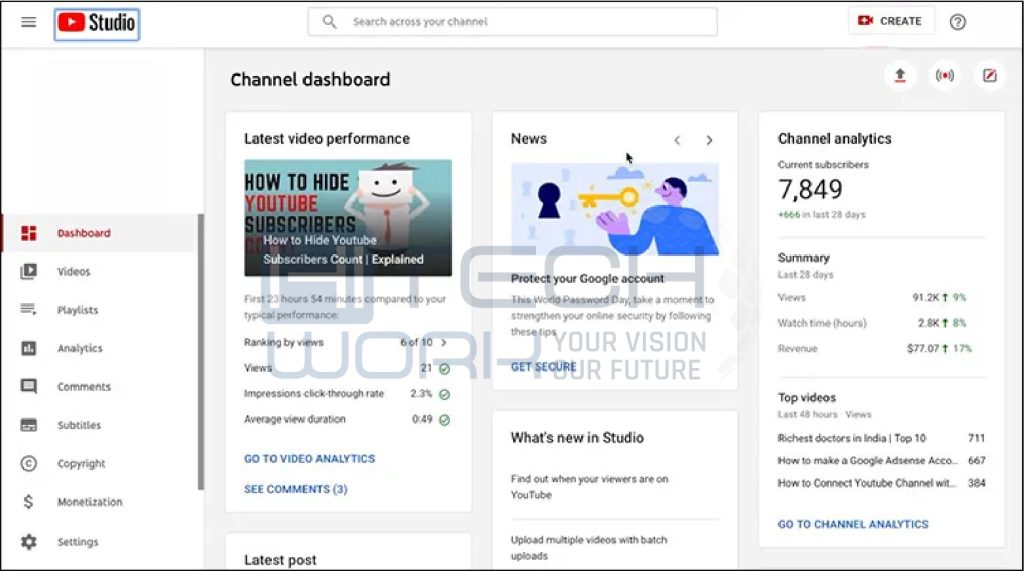 Click on Create option at the top right corner of the display.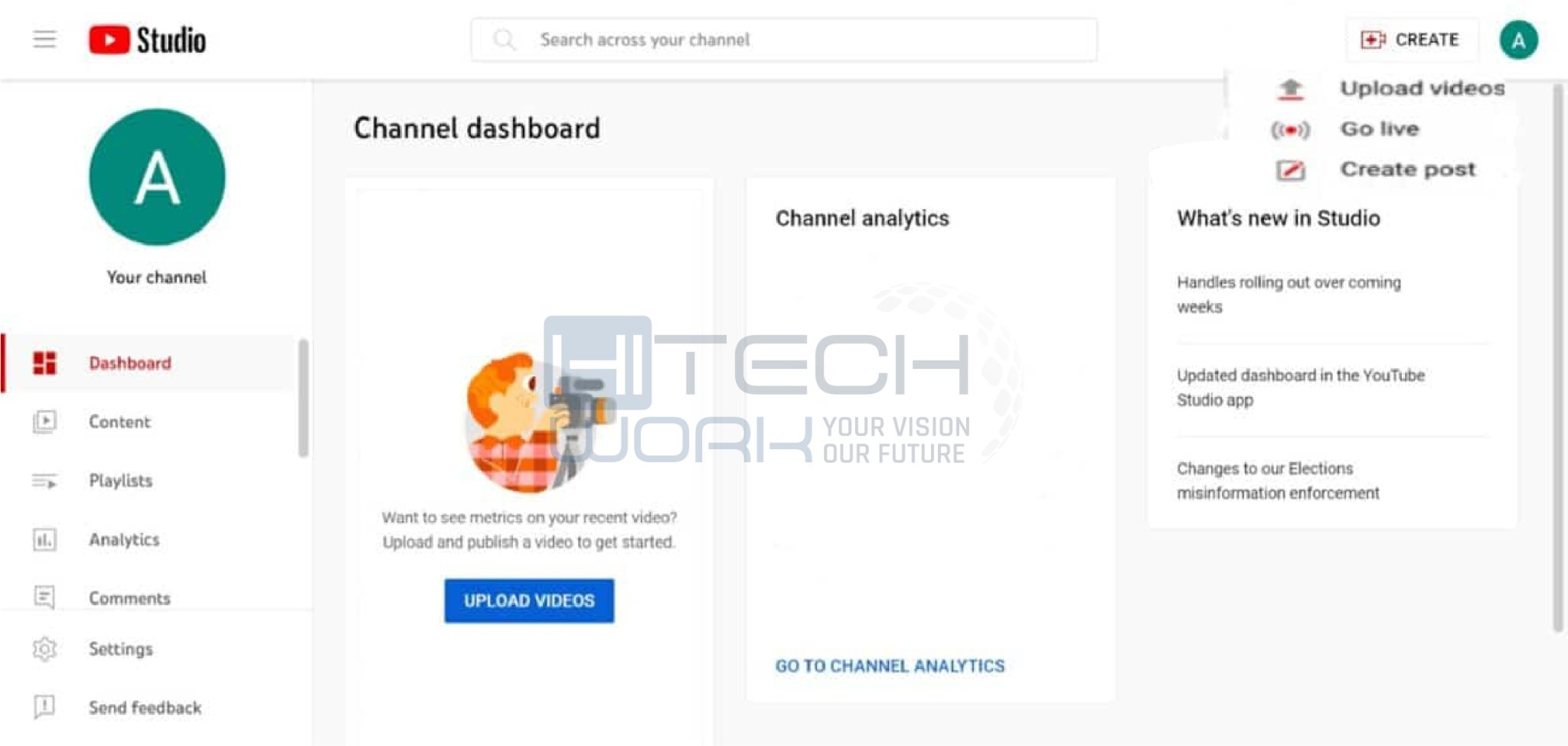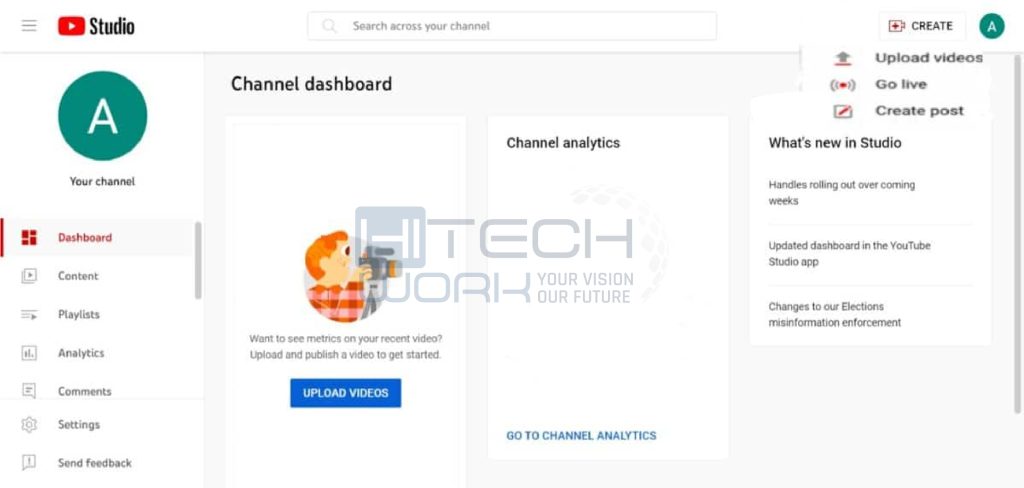 Then choose Create Post option from the pop-up menu list.
After that, select the Community tab.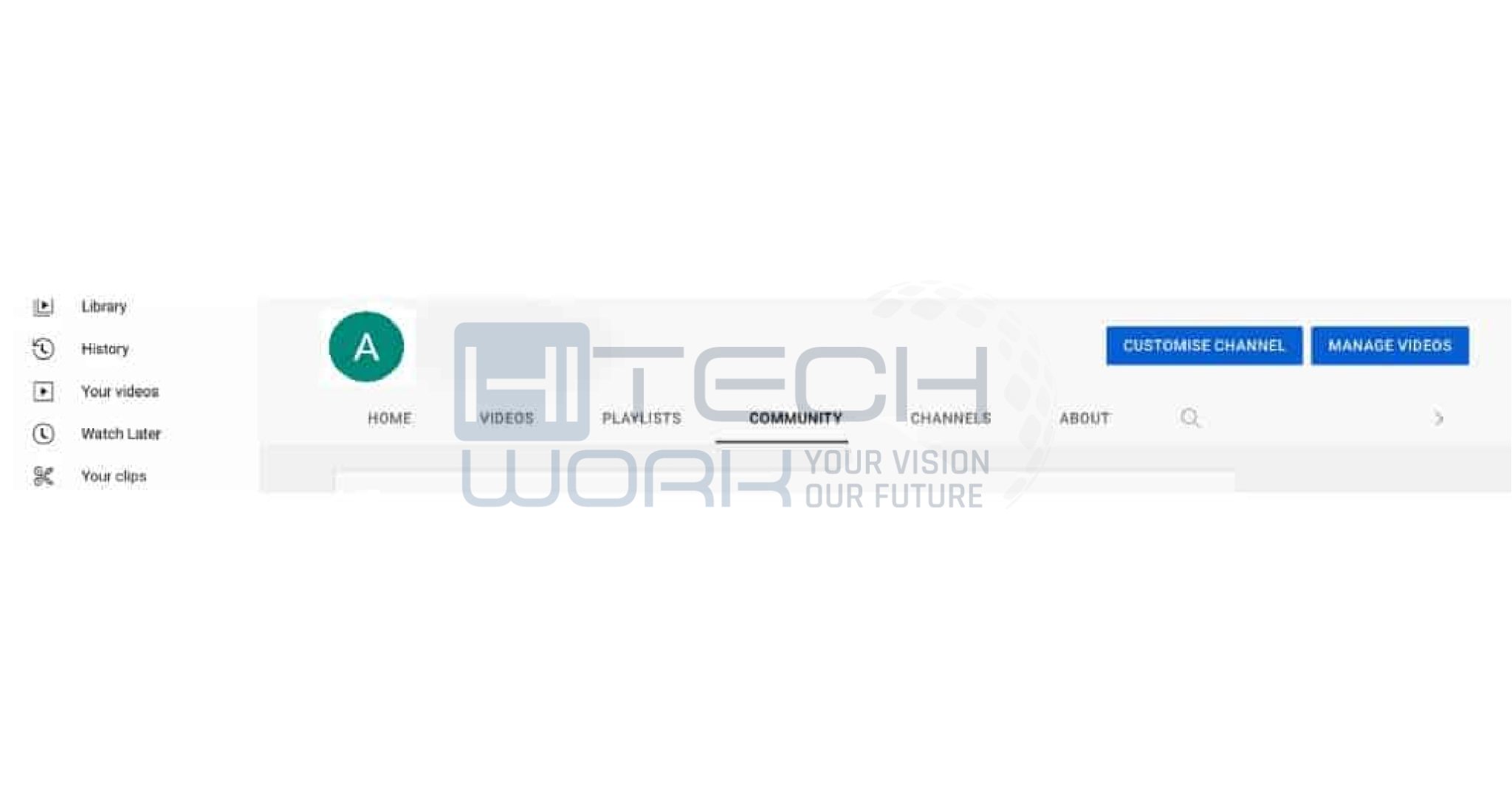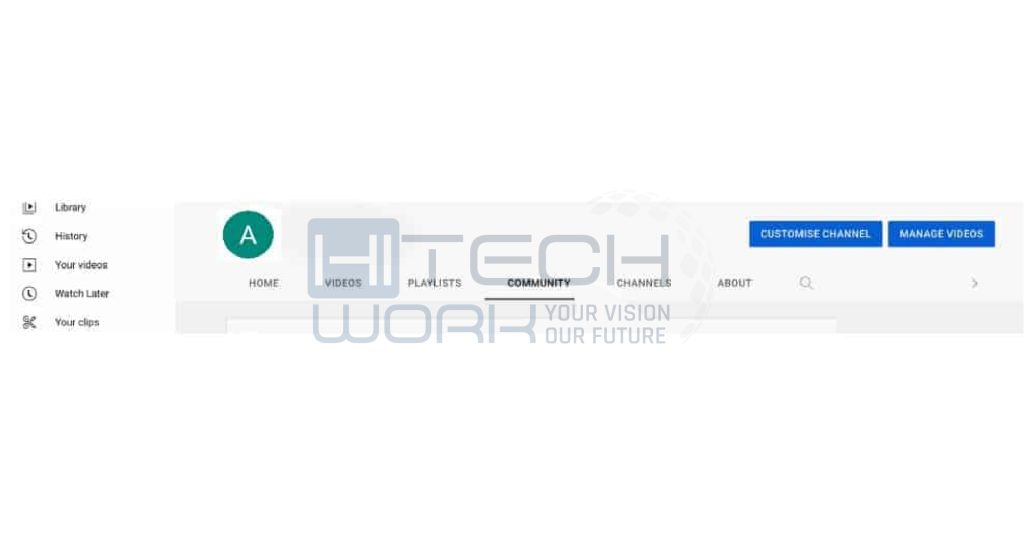 Then click on the Poll icon, and then click on Add a Poll.
Now you can add the poll question and 5 options. Enter your options in the Add Option line; if you want to add more options, click Add Another Choice.
If you're ready to post your poll, click on post at the bottom right corner to post it now, or you can set the schedule to post it another time.


How to Make a Poll on YouTube Community Page
The YouTube community page is a feature designed to help content creators connect with their audience outside of the YouTube video they upload to their channels.
The ability to create polls on YouTube arrived with the start of the community tab. Users can only add text to the polls for a long time, but now you can post a poll with the images in the description and each poll option on the community page.
Here we mentioned how to make an image poll on the YouTube community page
Open your YouTube app on your browser.
Click on the Create Video option you will see at the top right corner.
In the pop-up menu, select Create Post to make a community post.
Click on the Image Poll option on the community page.
Now add the question, and then hit the image poll icon to add the image in that option.
You can only upload square shape images in the poll; click on the Reposition Images option to crop the images so that images are visible.
If all images are cropped, click on the Save Images option.
When all images are added, you can text each option.
Now click on the post option at the bottom right corner of your display to post the image poll on YouTube.
How to Create Polls in YouTube Live Stream?
YouTube added a poll feature in a live stream by default. Live polls are a great way to increase the live stream number of views and spark a conversation. Follow the below-mentioned steps to create a poll in YouTube live stream.
Start a live stream on YouTube.
Then Click on Create a poll icon at the left of the chat window.
Add a question you would like to ask your viewer.
Now select the ask your Community option.
What is YouTube Poll Vote Bot?
Let us tell you a secret about the YouTube poll vote. Some content creators get online votes for giveaways, lotteries, and competitions. This is a bot! Vote bots automatically take voter actions and perform them at the level. They sign in to an account, change their IP address, go to a site, browse around, and then click the vote option.
Do YouTube Polls Make Money?
No, YouTube doesn't pay money to make a poll on YouTube. But YouTube pays on the number of views the Videos receive and the type of ads a Youtuber show on their content. The usual rate per 1,000 views on YouTube is approximately 1 to 2 dollars. But people must have at least 1,000 subscribers and 4,000 watch hours in the past year to make money from YouTube videos.
Interesting YouTube Poll Questions
Polls are your best friend if you are stuck in a meeting, hosting a show, or speaking at an event. You can take help from them. Poll questions can help users interact with their audience and make them engage and awake.
It doesn't matter if you are carrying a small or growing channel on YouTube; poll questions are a great way for your viewers to share their opinions and feedback. There are many questions users can ask their audience, some of which must be in your mind.
But if you are new to it and don't know what to do, you can check the popular youtube polls questions below to ask your audience.
Who is your role model?
What do you think is the best tech discovery of the 21st Era?
What is your dream holiday destination?
If you get a challenge to eat only one food for your whole life, which one it would be?
Which industry figure inspires you the most?
Are you an early bird or a nighttime owl?
Which superpower would you like to have?
If you can travel the time, which period you would like to go?
What is the utmost cringe thing you have done in a public place?
What is the best means to relax after a day?
Who is your favorite comedian?
One thing you can't live without?
Which country has the best accent?
What is your deepest fear?
How many hours do you spend in a day on online Zoom calls?
In Conclusion
The polls feature of youtube is the best way for content creators if they want an engagement or want to communicate with their viewers. In this post, we described how to make polls on YT on Desktop, Android, and iPhone.
We also mentioned some interesting poll questions you can ask on your YouTube channel to engage with your audience. However, before making any poll on YouTube, follow the mentioned requirements.
Let us know in the comment section if you want to know any questions related to the YouTube app.
FAQs
What is the limit for the YouTube poll?
The text poll options to make a poll on YouTube can be 65 characters maximum.
Why can't I create polls on YouTube?
The content creator can't make a poll when they don't have at least 500 subscribers. If the channel and the video content are set to be made for kids, then it can't be eligible for polls.
How do I see poll history on YouTube?
To see the poll history on YouTube, hover over the creator's studio, scroll down to analytics, and click on it. Here, tap on the cards option to see all your poll results.
How to vote on youtube polls?
If you see a poll on youtube and want to vote on it, just click on the option you want. That is all you have to do to vote on a poll.
Editor's Recommendation