Outlook is the email manager of Microsoft for sending and receiving Hotmail emails. Almost everyone in the world is using more than one Email account. Google allows you to connect and send/receive emails from different email services like Hotmail, .Edu email address, Yahoo, and outlook.com, etc. what if I tell you that you can exchange email address using one outlook account.  In this article, we shall discuss how to merge Microsoft accounts to outlook inbox.
For receiving emails from different email services like Google, Yahoo, and Hotmail you can combine outlook accounts into one email folder. There are a set of rules provided by Microsoft to set up different email addresses in outlook inbox. Now, without further due let's now discuss how to add multiple email addresses to outlook inbox.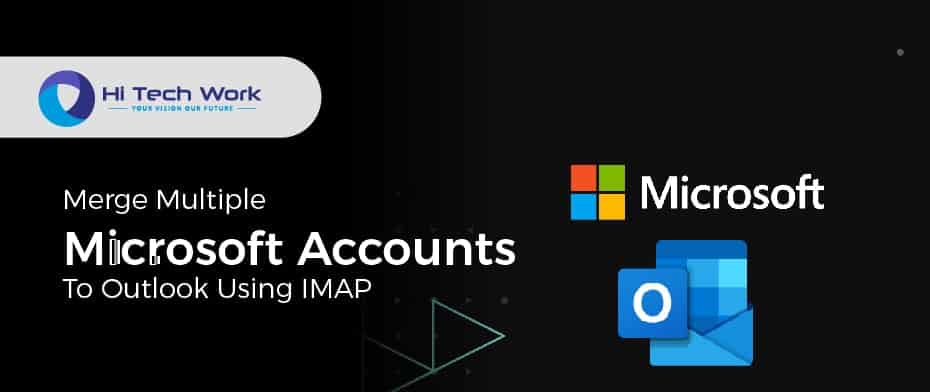 Merge Multiple Microsoft Accounts To Outlook Using IMAP:
The first method to merge two Microsoft accounts to one Hotmail inbox is using the IMAP Protocol.
Go to open outlook.
Type a profile name.
Type in the email address.
After entering the email address, select Let Me Setup My Account Manually.
You will be prompted with multiple email options, select IMAP.
Type in the password, click Continue.
It will show and error Something Went Wrong.
Select account settings, then you will see incoming email server IMAP with port number 993.
And outgoing mail server SMTP with port number 465. By default, they are set to use SSL.
Once these settings are set up, go back and select the IMAP settings once again.
Enter your email and click on Connect.
Click on Done.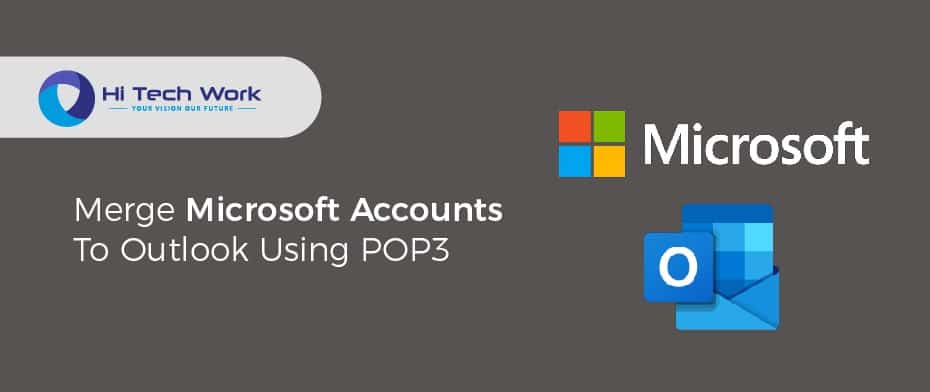 Merge Microsoft Accounts To Outlook Using POP3:
Go to the Account Settings from the Tools menu in Outlook.
Choose the POP3 email protocol for the Email account.
Click on Change Folder to combine two email addresses in one outlook.
Create or select and the existing folder where you want to store messages.
Merge Microsoft Accounts Using Alias:
An email alias is the easiest way of merging Microsoft accounts that receives all the emails in one folder. To set up the aliases using Hotmail accounts click on the gear (Settings) icon in outlook, go to More Mail Settings. Under managing your account click on Create an Outlook Alias. This will allow you to receive all the emails of different email addresses added to outlook.
Email Forwarding In Outlook:
Email forwarding is ideal for receiving emails from different email accounts into one Outlook combined inbox. Through email forwarding all the emails received on different email addresses it will immediately forward the emails to outlook. But to allow this your email address must support email forwarding. To enable Email forwarding, go to outlook.com:
Click on the Gear (Settings) icon.
Click on more Mail Settings.
Select Email forwarding.
Enter your Outlook.com email account where you want to forward the emails.
Click on the Save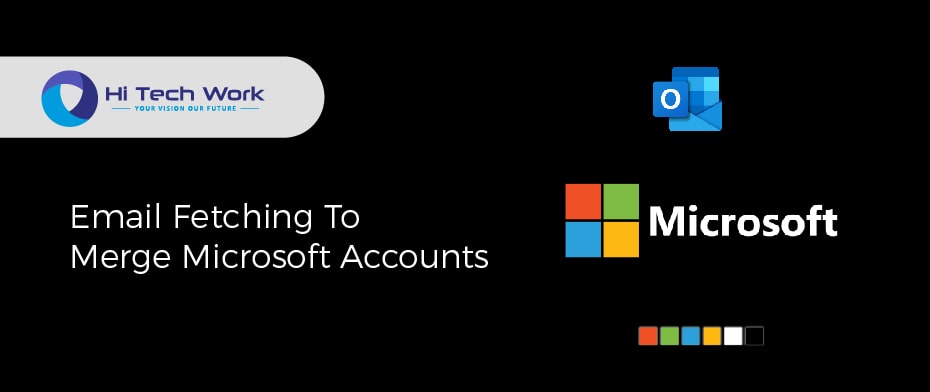 Email Fetching To Merge Microsoft Accounts:
The mail fetching feature is suitable when you have to receive emails from another account that does not support email forwarding. The email fetching feature is supported by the POP3 standard email exchange protocol.  By enabling the email fetching in Microsoft Outlook account:
Go to the Microsoft Outlook.
Open settings and click on More Mail Settings.
Click on sending/Receiving emails from other accounts.
Click on the add email account at the bottom.
Add Email and Password.
Leave POP3 settings on default.
Select a folder of your own choice to receive emails in that folder or leave it on inbox.
Final Words:
It is quite helpful to merge Microsoft accounts in one outlook account to receive emails. Outlook will become the email hub for your emails and save you from the headache of managing emails in different places. The configuration methods are simple and straightforward and do not need you to be a tech genius to follow.