2020 gave us good, bad, and ugly things. We will focus on the good bit here. Surely, you can jog your memory to remember the pandemic that virtually ended the face-to-face conversations. In those desperate times, a US-based company, Zoom filled the void. By offering the medium to communicate with your loved ones. Some Zoom calls, however, left us in splits when people leisurely in home conditions forgot to mute their call. The clips became viral on the internet. So, if you don't want to become the next meme—follow these simple child-like steps on how to mute Zoom calls.
But, to begin with, a quick brief introduction to Zoom is in order. Founded in 2011, the video-chatting app popularity surged during the COVID-19 pandemic; when social distancing restrictions are tight while the remote work/meetings were in vogue. The video app was downloaded close to 500 million times in this period—making it the 5th most downloaded app worldwide.
So, back to teach you how to mute Zoom to save you from trending on the internet for all the wrong reasons. Plus, you can find special hacks and pro tips at the end of the blog. Read on.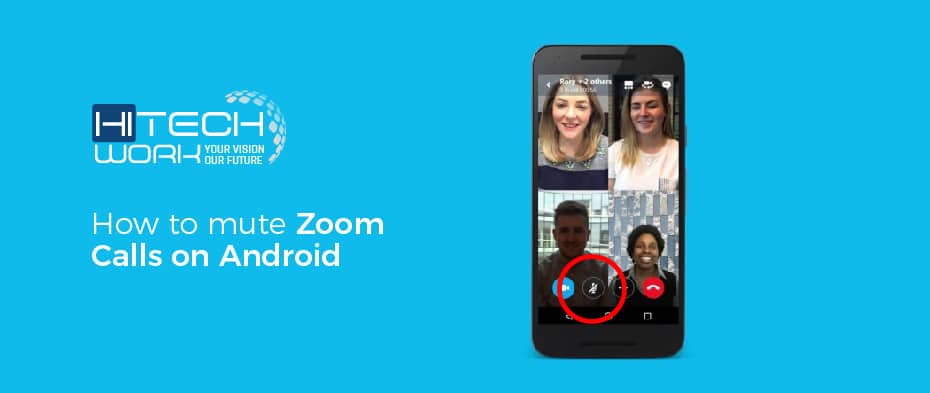 How to mute Zoom Calls on Android
Android users are not used to following complex steps. Many android users will second that. Well, neither of these steps will be complex.
This guide is divided into two roles: Participant and Host.
How to Mute Yourself on Zoom
To be honest, your options are very limited when you join Zoom call as a participant. But one thing is completely is in your control: to mute yourself.
Just follow these simple steps:
In a Zoom call, you will see a Mute option just below the Zoom toolbar
Just right-tap on the zoom toolbar.
You are now muted on your Zoom call.
How to Mute Someone or Everyone on Zoom: Become a Host
Being the host of a Zoom call makes you the mighty THOR in the Zoom world. From kicking out the participants to turning their microphones off, these powers are at your disposal.
So, if you want to mute some annoying participant or the whole group. Your guide is here.
In your Zoom call, go to the Participants option visible at the bottom
This will take you to the section of active participants on the call
The "Mute All" option will appear down below
Click on the specified option and you are now muted.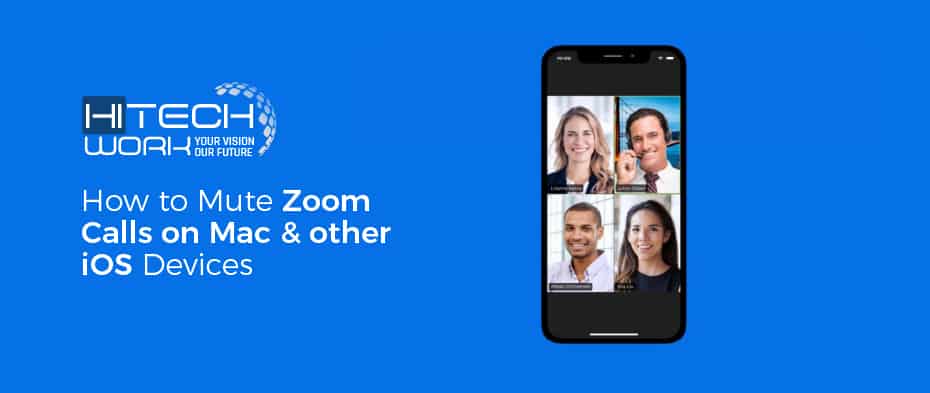 How to Mute Zoom Calls on Mac & other iOS Devices
Muting calls on Apple products like Mac & other iOS devices is also fairly simple and at the same a bit different. Start with the MacBook first.
Join a meeting on Zoom.
Grab your Keyboard to mute yourself.
Type Command+Control+A on your keyboard
The mute option would be active on your Mac
How to Mute Zoom Calls: iPhone and iPad
iPhone and iPad alike have the same procedure to mute Zoom calls.
Open a Zoom meeting.
Right-tap on the Mute option down below.
You are now muted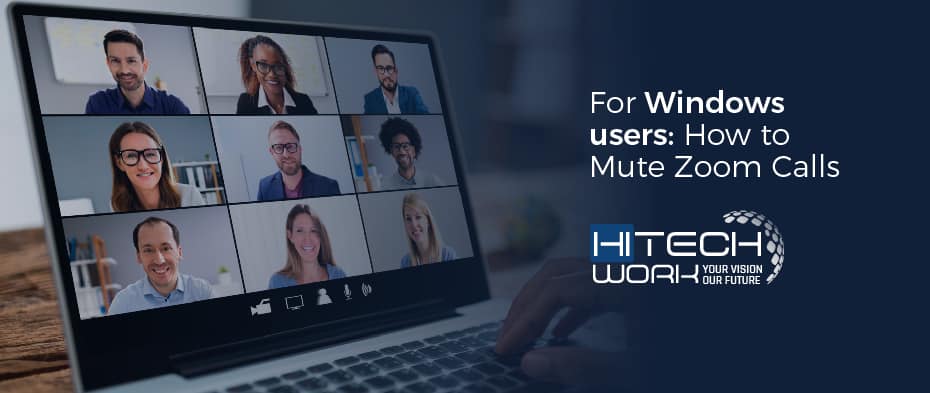 For Windows users: How to Mute Zoom Calls
These Windows users included two types: phone and desktop. Well on windows phones you already know how to mute Zoom calls like you will be now able to do it in iPhone and Android phones. But, as far as desktop PC is concerned, their process is somewhat different.
Open your Zoom from your desktop.
Join the call.
Hover your cursor to the participant section.
A box of participants will appear.
Left-click on the Mute microphone.
Mute Your Zoom Volume Without Turning Your Computer Audio Off
This hack is not widely known. But yes, you can mute your mute Zoom volume without muting the computer's audio easily. You just have to follow three simple steps:
In your Zoom meeting, Mute yourself first
Click on a small arrow beside the Mute/Unmute option
A menu will appear, select Leave Computer Audio
Get Your Microphone Muted Before Call
Yes, it can be done. Zoom provides you multiple options in its app to mute yourself or others in different ways. In those many ways, you can mute your mic even before the call. Sounds, puzzling?
Well, if yes, then we will make it easy for you. Here's how you can do it.
Left-click on the Zoom app
Go into the Settings
Open Audio section
Select the option which reads "Always mute the microphone when joining a meeting"
Muting Zoom Chat Notifications
Does notification bug you too? If, no. Then this "hack" really gets your attention and keeps the annoying notification pop-ups away, especially when you are doing something important and the Zoom call notification, (which you don't want to pick up) keeps on coming. So, in these situations, simply do this:
Go to the Zoom app
Click on the Settings
Scroll down to the Chat option
In the Chat option, find Push Notifications
In it, choose All messages
Check Out the Zoom Hot Keys
So far in the blog, you came to know "how to mute Zoom calls" with a few steps. What, if I tell you Zoom can be mute without even following those steps?
Curious? Well, you should be. This hack can allow you to mute Zoom audio with only a few presses from your keyboard.
Zoom Hot Keys to Mute
Temporarily mute: Long-press Space bar
Windows (Host): Alt+M
Windows (Particpipant): Alt+A
Mac: Command+Control+A
iPad: Command+Shift+A
Pro tip: How to Change your Zoom Background?
Tired of looking at your screen throughout that boring meeting or hours-long classes? We can't let that important stuff go but what we can do is make it more fun or in this case; cool. Change your Zoom Meeting background to something cooler than that default screen. Check out how to do that.