Summary: How do I transfer music from my computer to my iPhone 12/13/14 with or without iTunes? Learn the top 3 tricks in the post and find the fix.
The file sharing and transferring market is highly lucrative worldwide. From the filing cabinets to the burgeoning file transferring tools, the rapid pace of technology has changed the way we manage and share information and files. Not only do these platforms enableus to host and manage files from anywhere, on any device. But they also provide the ability to transfer videos, music, images, media content, and digital files among multiple users and systems. And in this post, we will bring to light the top 3 solutions to a widely-asked question, how to transfer music from computer to iPhone.
Related: How To Share A Playlist On Apple Music?
How to Transfer Music from Computer to iPhone without iTunes
Designed as an all-in-one solution for iOS file management, DearMob iPhone Manager allows you to facilely transfer music from computer to iPhone or reversely, batch sync music between iPhone and PC, and add free ripped-CD songs, self-made audio tracks, and downloaded music to iPhone, etc. from the computer as many as possible.
In addition, incorporated is the capacity to access diverse audio formats including mp3, aac, m4a, m4b, flac, ape, wav, wma, etc., and the potential to remove DRM from iTunes movies, music, and audiobooks. DearMob presents to you the unfettered service to transfer music from computer to iPhone and beyond.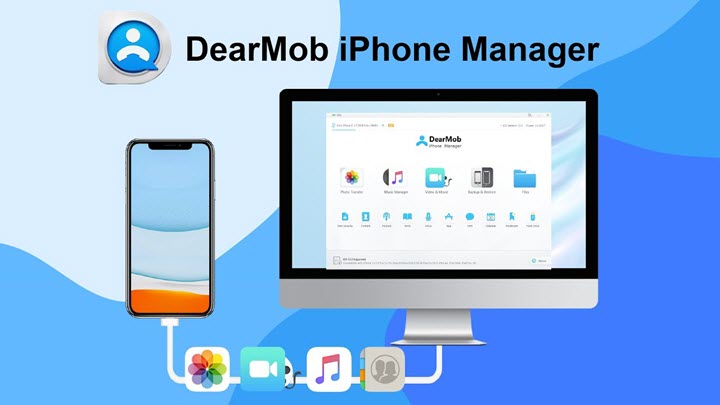 DearMob iPhone Manager –Batch Transfer Music from Computer to iPhone 12/13/14 with Ease
One-click solution to freeexport PC music to iPhone in batch.
Create custom ringtones, edit music info, convert to Apple-supported media format, unlock DRM-laden music, and more…
GPU-accelerated processing to add large music files at the first-class and stable speed.
iOS file manager to backupentire or selective data without storage limit; military-standard encryption and password protection feature.
Step 1. Free download the music transferring tool for iOS, and connect your iPhone to the computer.
Make sure you unlock the iPhone screen for a successful connection and tap to trust the computer. Both USB and Wi-Fi connections are supported.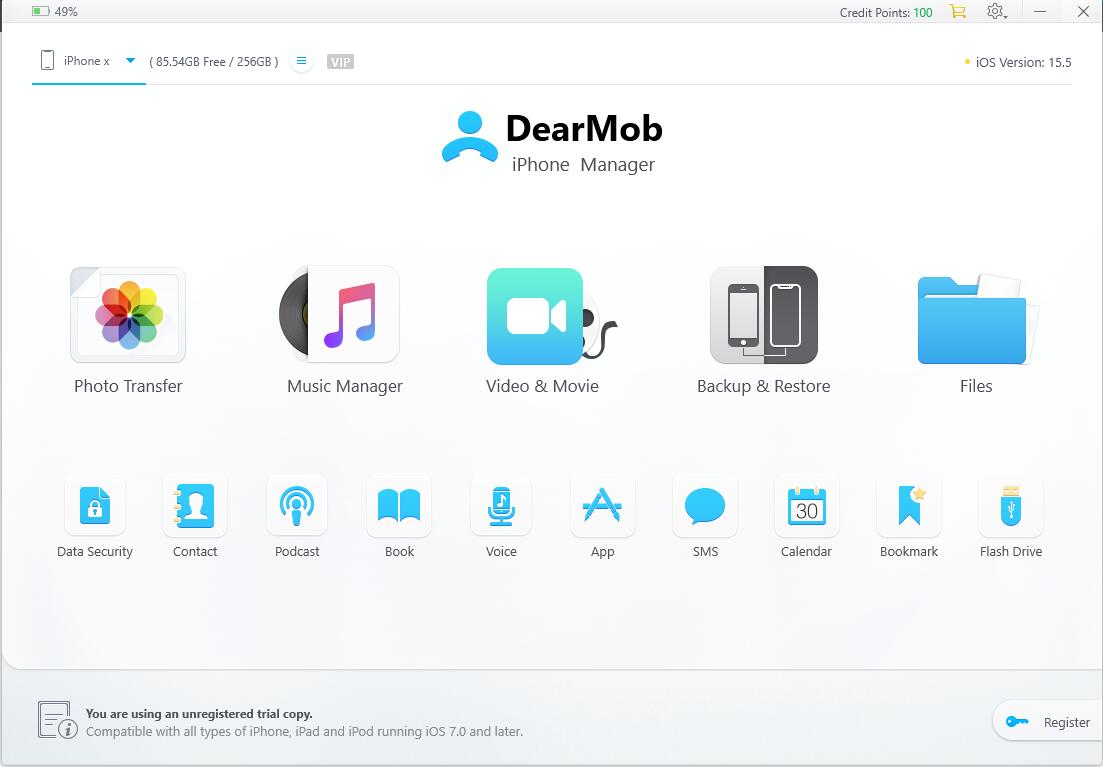 Step 2. Go to the Music Manager > Add Music at the top bar > select the specific music you wish to add to your iPhone from the computer > Open.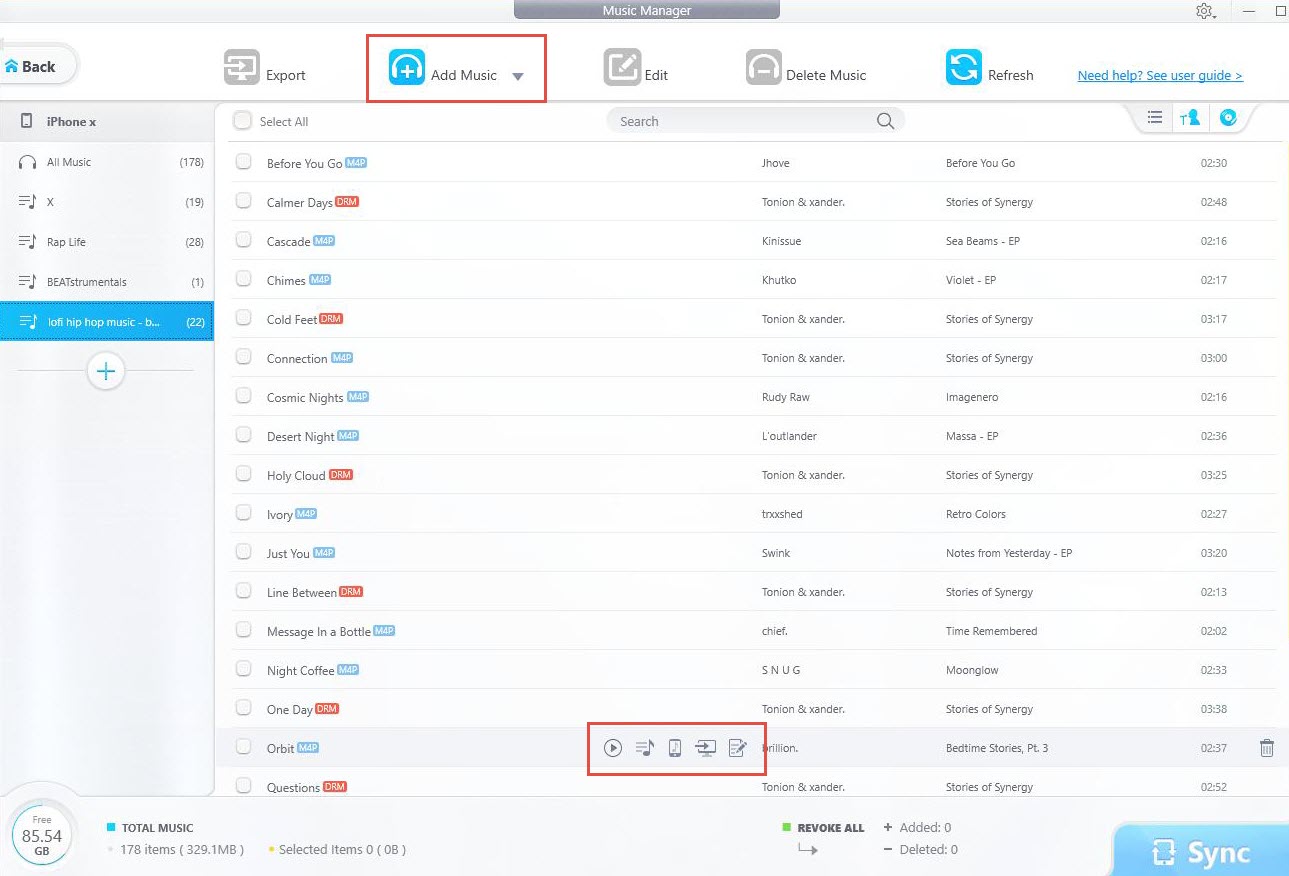 Step 3. Click Sync to transfer music from computer to iPhone effortlessly. And after the process is finished, you can relish the imported music in the Apple Music App at top of your bent.
Related: Evolution of iPhone Models in Chronological Order [2007 to 2022]
How to Transfer Music from Computer to iPhone with iTunes
Another platform that you can draw on to transfer music to iPhone is iTunes, an Apple-developed program used to purchase, play, download. And organize digital multimedia on computers running the macOS and Windows operating systems. Other than syncing the music that you have stored in the iTunesmusic library to your iPhone device, it can also add music from the local PC to your iPhone:
Connect your iPhone to your computer. Both the USB cable and Wi-Fi connection are supported.
Navigate to the iTunes app on your PC (free download iTunes on the Apple official website if you haven't installed the tool on your computer yet). And in the home page, click the Device button at the top left
Click File > Add to Library to add the music you wish to send to iTunes from the computer.
Select Music in the left-hand bar > Sync Music > choose either 'Entire music library' or Selected playlist' based on your situation, and hit Apply button to proceed.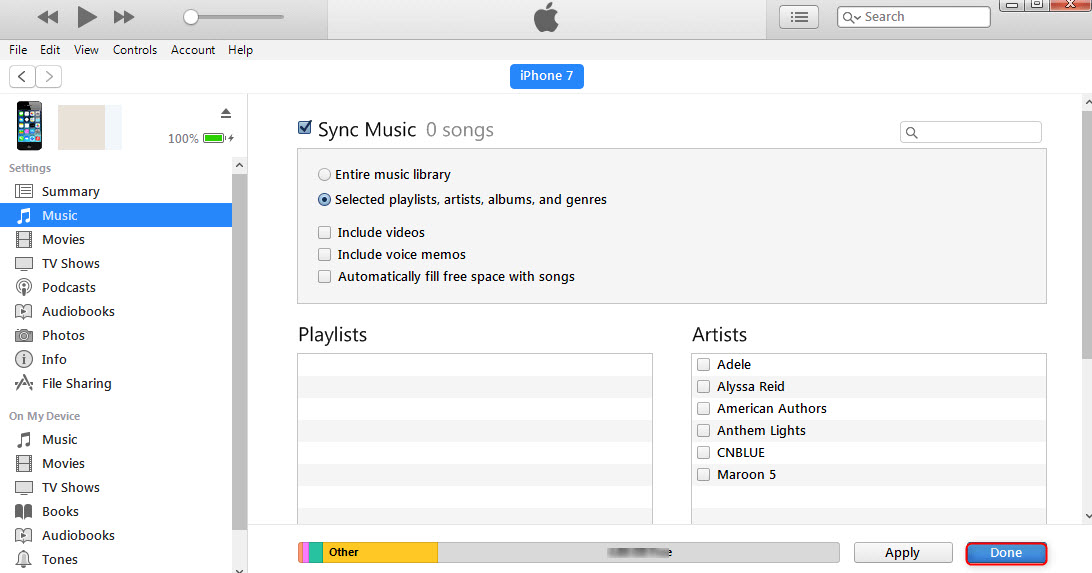 But note that the iTunes syncing feature will erase and replace all the media files like music, ringtones, playlists, etc. existing on your iPhone. And iTunes was discontinued by Apple service in 2019 after tasting a years-long debate over its security vulnerabilities issues. Thus if you are after a trouble-free option, you are suggested check with the other two solutions.
How to Transfer Music from Computer to iPhone via Cloud Services
For those who are reluctant to resort to a third-party file transferring software. But desirous of a more convenient way out, you can use a cloud-based sharing service like Google Drive. Open to any device, all you need is to upload the music files stored on your computer to the cloud service. And you can access it with the same account on your iPhone.
Step 1. Make sure you download and install Google Drive on your iPhone.
Step 2. On your computer, go to www.google.com/drive/, and log on to your Google account > hit New > File upload to upload the music to the Drive.
Step 3. Open the Google Drive app on your iPhone device, log in with the same account. And you will then be able to see the items added from your computer. Choose the music you wish to download and save them to your iPhone for offline use.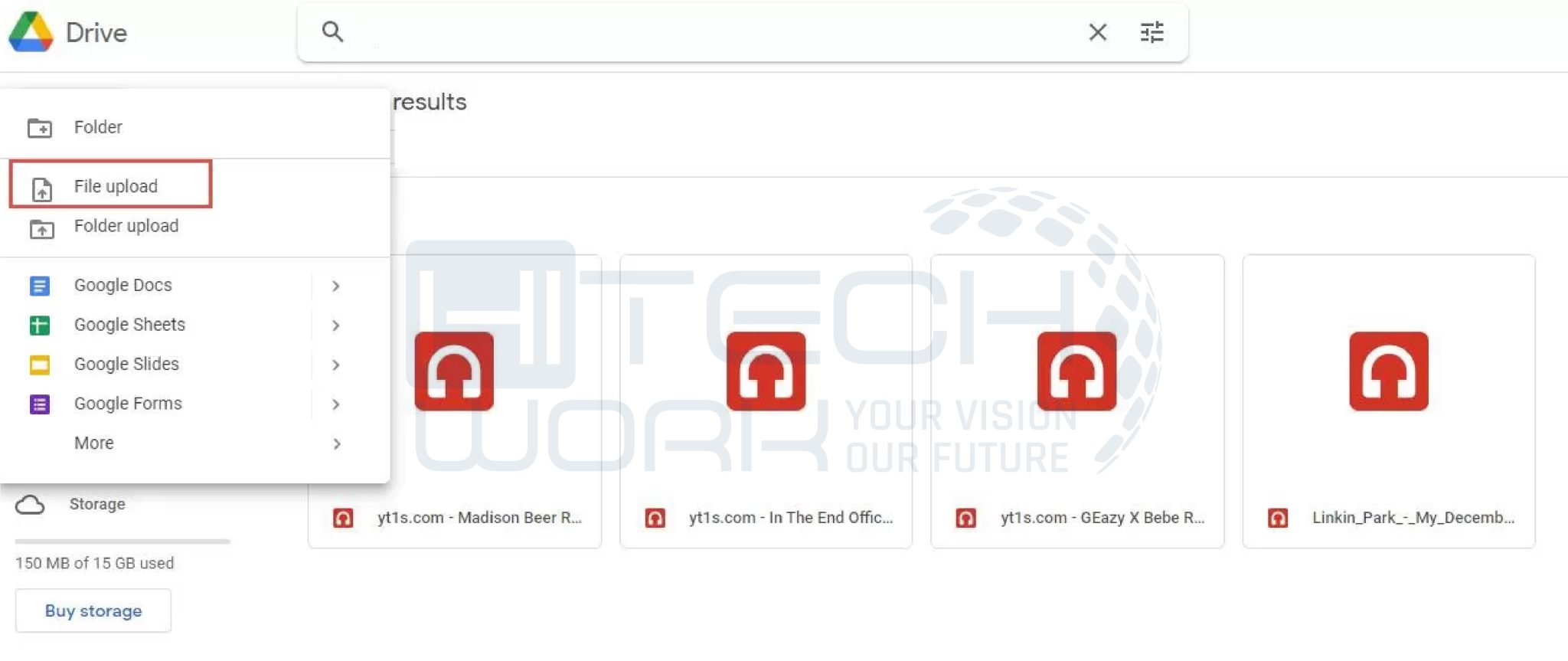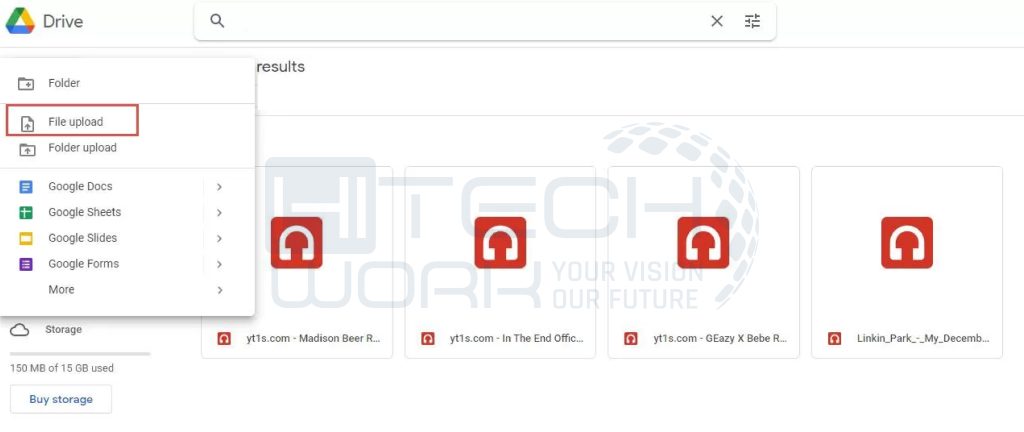 FAQ's
Q1: Why can't I manually add songs to my iPhone?
The failure to add music to your iPhone could boil down to multiple reasons. It includes insufficient storage space, unauthorized music, iCloud Music Library, or iTunes Match is turned on. To fix this, you can check with the iPhone storage to see if there is enough space for music import, or go to the Settings app > Music > disable iCloud Music Library.
Q2: How to Transfer Music from iPhone to Computer?
Analogous to the methods presented in the post, you can transfer music from computer to iPhone via a third-party transferring tool, or turn to online services for help. But for those who are seeking an easy yet safe way to perform the task. Check out DearMob iPhone Manager, the must-have file transferring and management app for every iOS device.
Editor's Recommendations