Do you want to view the Twitter (X) posts without an account? This blog will walk you through the ways of how to do it.
Every user can access Twitter (X) with an account and browse different information, news, and gossip. The platform is the best source to stay updated on what's happening in the world. But still, some people don't want to make an account as they don't engage with posts. We have gathered some methods for you. However, X is implementing restrictions on tweets viewed or accessed by non-users.
But this blog will let you know some workarounds to access the platform & profiles without an account.
Can I Access Twitter (X) Without an Account?
Elon Musk has executed various changes to Twitter (X) in 2023, and one of the major changes is the inability to use Twitter (X) without an account. He says that Twitter (X) will no longer show posts to guest users. But embedded tweets are still working and can let you share a tweet with your friends or view a tweet even if you do not have an account.
If you are more interested in viewing tweets than participating, do not worry; there is still a workaround, which we will discuss in the next section.
How to View Twitter (X) without an Account
Here, we will mention different ways to browse Twitter (X) without an account:
Method 1: Go to X Explore Page


If you want to visit the homepage, you'll be asked to make an account instantly. Thus, when you use Twitter (X) without an account, you can only begin on the Twitter (X) Explore Page.
Then, you can browse the tweets or current news; just tap it to check the detailed tweet or information. And you'll encounter more related tweets, news, and videos.
Moreover, you can also select a topic from trending, such as entertainment, news, and sports, to view more tweets.
Method 2: Using Google Search
Navigate to google.com and enter "site.twitter.com" to restrict the search result to X only.
Type a particular user's name by typing "@" followed by their Twitter username.
You can also include any phrase, hashtag, or relevant words you are searching for.
Tap the search option to view the results.
Select a search result that matches your query to access the tweet or account.
Method 3: Use Third-Party Apps to View Twitter (X) Without an Account
If you want to dive deeper into X trending topics on the official X homepage, some (X) account viewer apps work great for this purpose:
You can check Trends24, getdaytrends.com, Tweeplers, or others. They are easy to use and have a well-organized interface that lists the latest Twitter (X) trending topics, hashtags and even view profiles of people who blocked you on X. Then, you can select a topic with the location and time range and tap it to view Tweets on Twitter (X) or post it.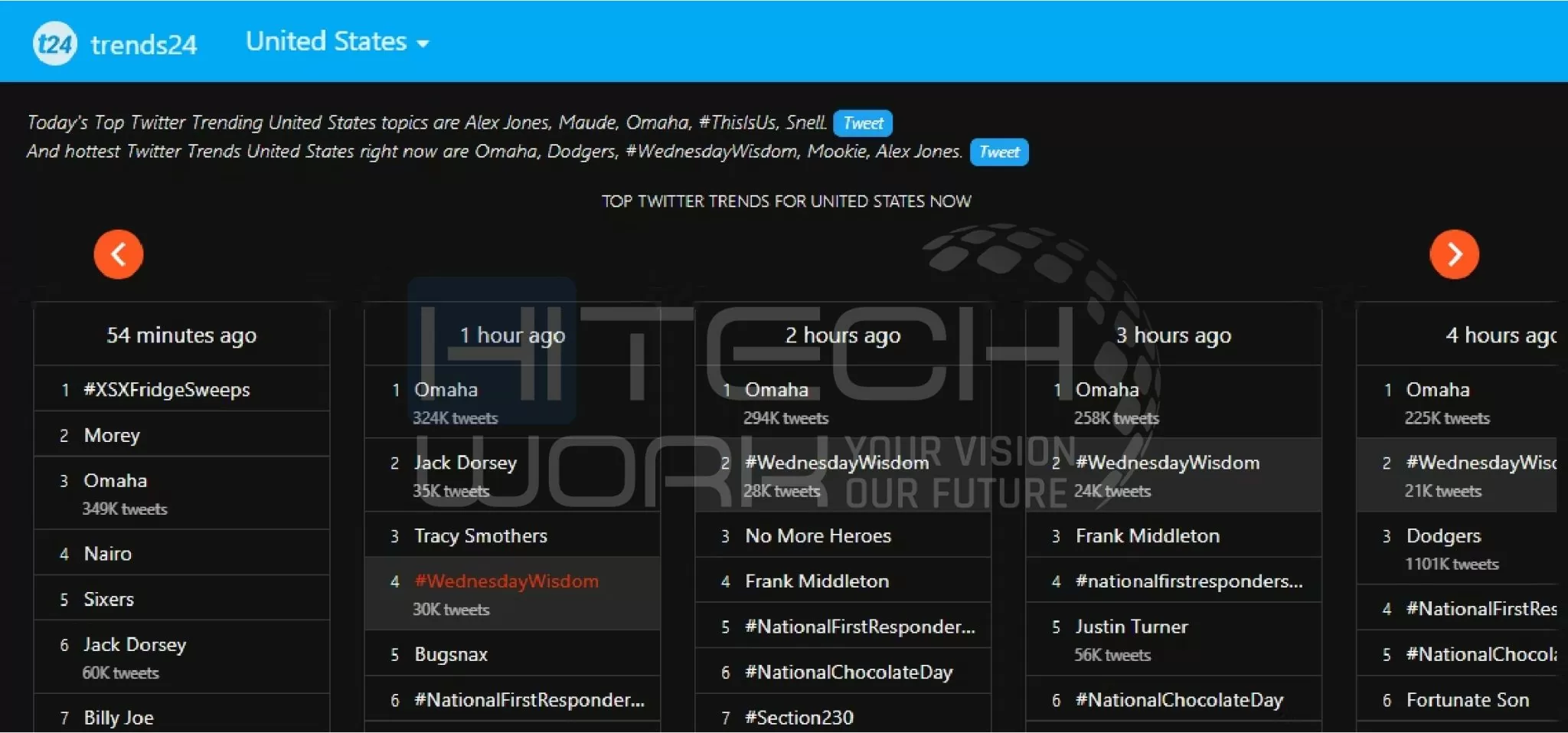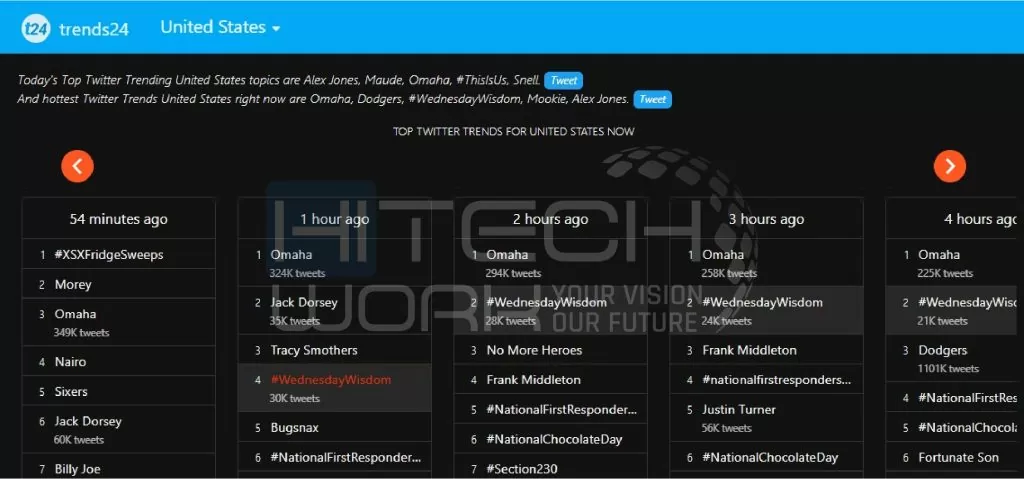 Trends24- It has a simple user interface and hourly updates on the list of trending and hot topics. This website to view Twitter (X) lets you see what's been on everyone's interface over the past 24 hours. Emphasize one to see how it's changed in popularity over the hours, or tap to see more details.
But you have to make an account on the site to view the trend on Twitter (X).
GetDayTrends- This app will give you the trending hashtags and topics from the past date. Tap to see how they have changed over time or in different regions. There's also a date selector at the upper side of the list that you can use to check previous data.
Method 4: Use Nitter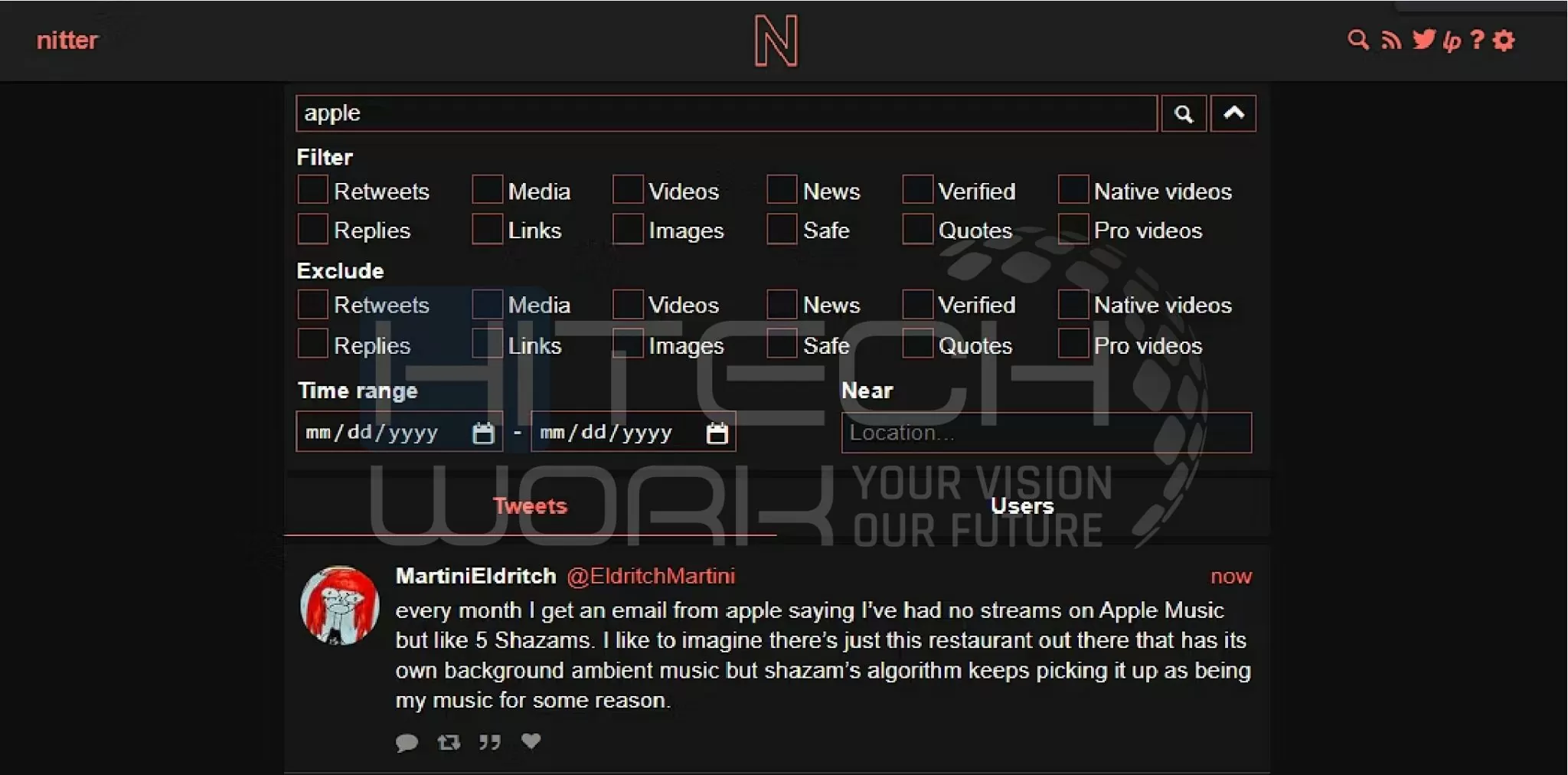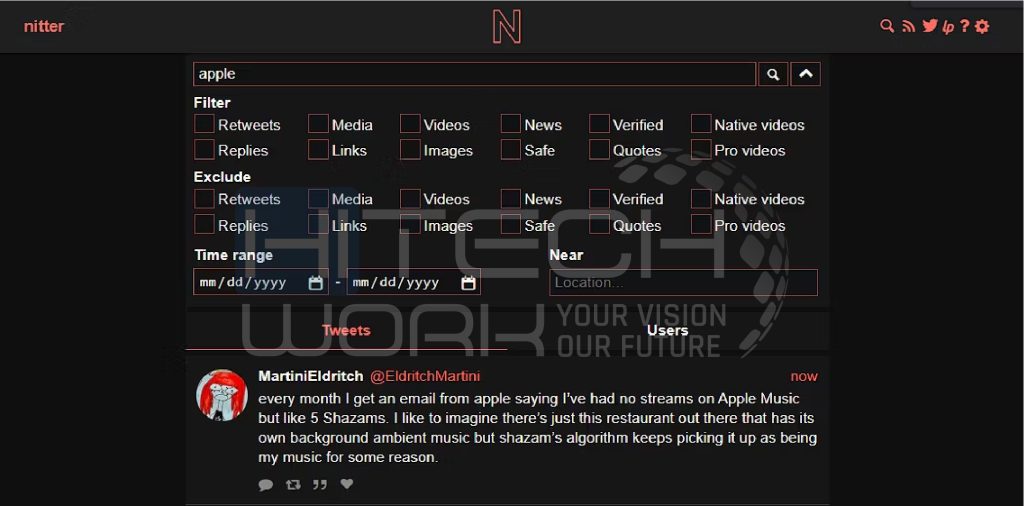 If you want to explore more of Twitter (X) without an account, try using Nitter, which is an open-source, privacy-based alternate frontend for Twitter (X).
It is Twitter (X) down to its basic details, so you can search and browse without an account or interact with the actual site. It also claims quicker performance. However, it is quite like Twitter (X); you can use the search bar to look for hashtags, topics, or accounts you are looking for. Here's how you can do it:
Enter the link in the search bar, but you must edit it before searching it.
You have to modify twitter.com to nitter.net.
Press "Enter" to load the results. You should be able to access the tweet, profile, or thread. If you are having an issue seeing tweets in the Tweets tab, tap Tweets & Replies instead.
Method 5: Try Twitter (X) Advance Search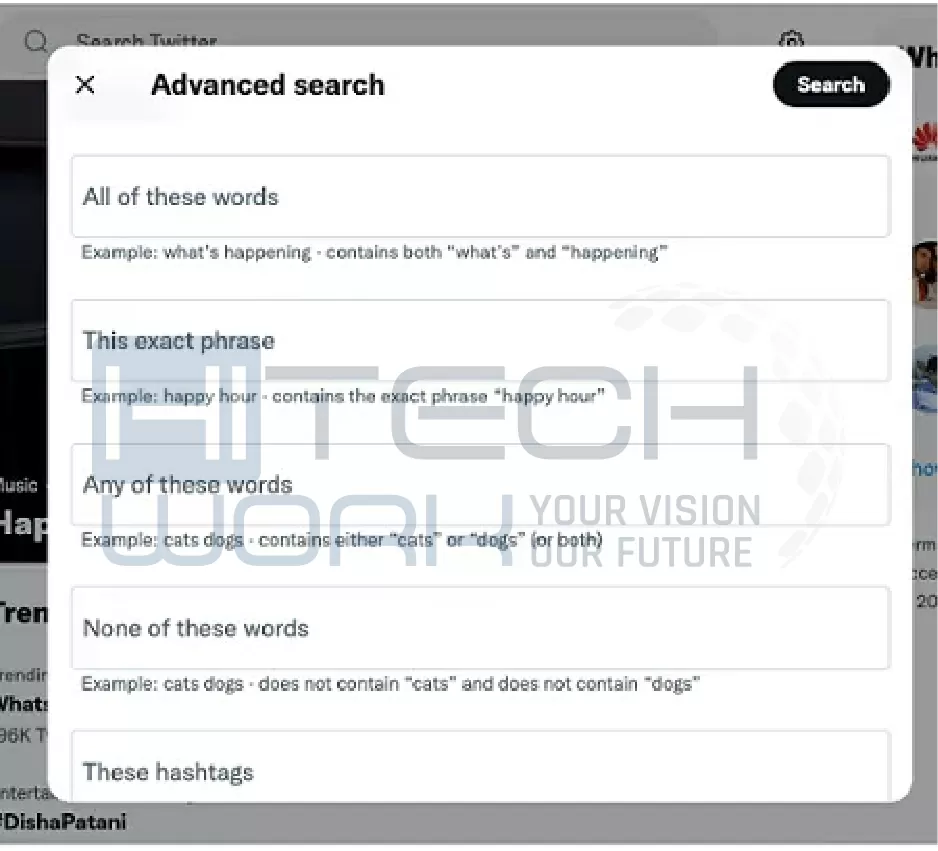 Twitter (X) advanced search lets you search and view tweets without an account by their content, location, people, and tweet details. It is the most refined method that only works in the X web version. As you type, you'll encounter a list of accounts that match your query.
Note: Remember that you cannot see content from private Twitter (X) accounts or profiles.
As you aren't allowed to follow them without your account. However, if you want to keep up with the accounts, you can bookmark the pages to view often. In case you choose RSS, you can use RSS.app to make a feed from a Twitter (X) page. If you want to search for a more particular tweet or a person, the best way is to use the website modifier on Google as a workaround and make it less obvious for non-Twitter (X) users.
Why I Can't View Twitter (X) without Account 2023
If you have tried all the methods mentioned above to view Twitter (X), nothing works. There are some reasons why you can't access Twitter (X) without an account: You may be using the wrong details, so double check the username on Google search and make sure to paste the correct link for the Twitter (X) profile.
FAQs
Final Words
Twitter (X) currently needs users to log in to view profiles and tweets. Well, there are workarounds to access and view Twitter (X) content without an account that we have mentioned in the article, by which you can stay updated with trending topics. But remember that these ways may have restrictions, and respecting privacy is essential.
Editor's Recommendations