If you are a victim of data loss on your Network Attached Storage (NAS) device, you may be familiar with how frustrating and devastating it can be. However, maybe you know that NAS devices are popular for their high storage capacity and convenience, but just like any other storage device, they come with some failures and data loss. Fortunately, there is online software regarding NAS data recovery available online.
The work of this type of software tool is to recover lost data from your NAS device. However, these software solutions can scan the device for lost or deleted data and retrieve it back to its original state. In this article, we will discuss the importance of NAS file recovery software and the steps you can take to recover data from your NAS device using such tools.
What is NAS?
NAS (Network Attached Storage) is a storage device connected to a network that provides file-sharing services to different users and devices. However, It is essentially a file server accessible to multiple users simultaneously.
Common Data Loss Scenarios on NAS Server
Several scenarios can lead you to data loss on a NAS server. However, many of these include accidental deletion of files, virus or malware attacks, hardware failure, power outages, and natural disasters like floods or fires. Although, Users can also face data corruption, disk formatting, or partition-loss-like problems. However, these scenarios can be a reason for significant data loss and require specialized data recovery tools and techniques.
How to Recover Data from NAS Hard Drive?
The most actual way to recover data from a NAS hard drive is to use NAS recovery software. By applying this approach, users can easily retrieve their lost files without unplugging the drive from the server of NAS. However, one such software is Wondershare Recoverit, a powerful and user-friendly tool that can help you recover lost data from NAS hard drives with the game of just a few clicks.
Recover NAS Hard Drive with NAS Data Recovery Software
Step 1: Download and Install Recoverit
To start the recovery process, the first thing is that users first need to download and install Wondershare Recoverit on your computer. After installing, launch the program and select NAS and Linux mode.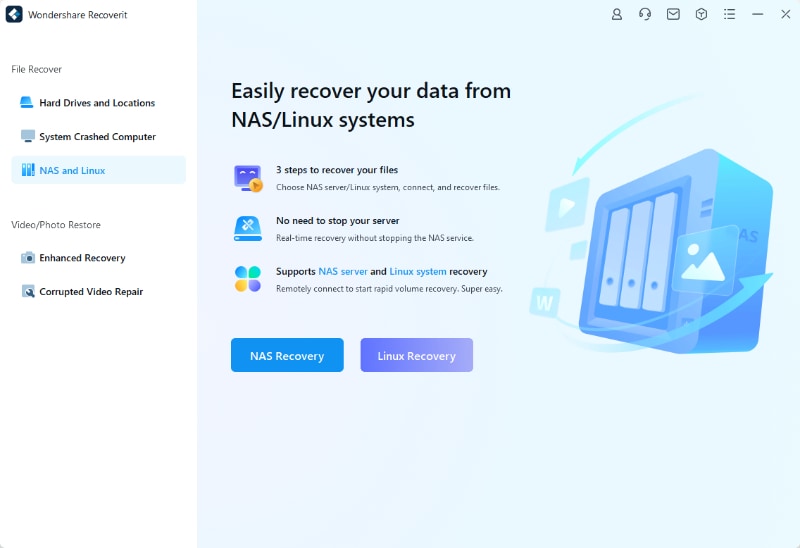 Step 2: Select NAS Server
What makes Recoverit incomparable on NAS data recovery is that you don't need to unplug the hard drive from NAS server to get files back. All you need to do is select NAS Data Recovery, then follow the instruction to fill in the information of the NAS server where you lost the files.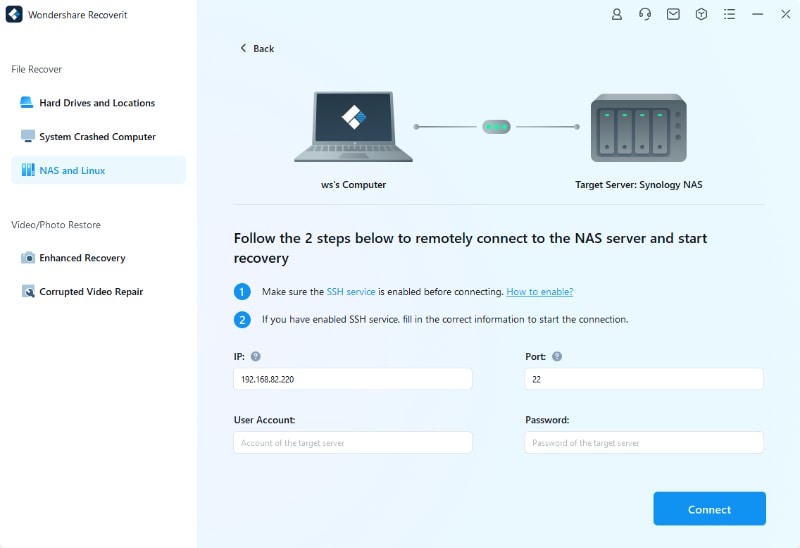 Step 3: Scan the Files
Recoverit will scan the NAS server to locate the lost or deleted files. You'll need to wait for a few minutes as this process takes some time, which depends on the size of the drive and the amount of data stored on it.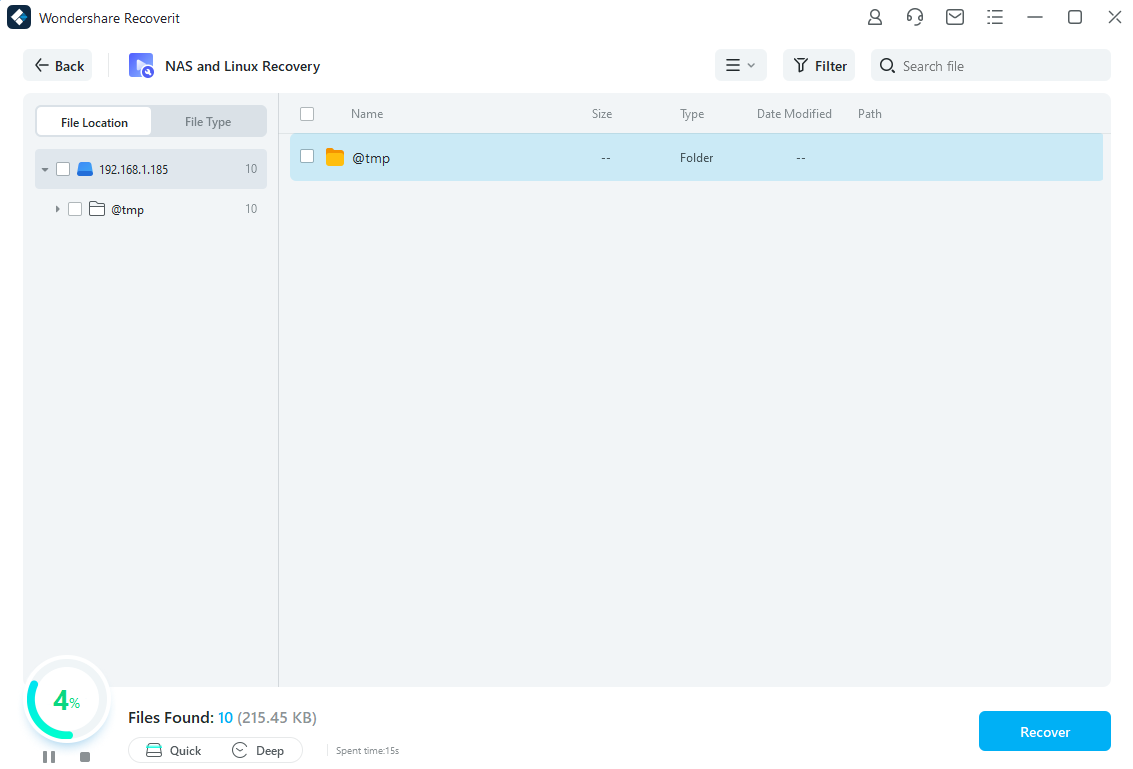 Step 5: Preview and Recover Data
Once your scan is complete, Recoverit will then display a list of recoverable files. You can preview the files and select the ones you want to recover. Tap "Recover" to restore the selected files to your computer.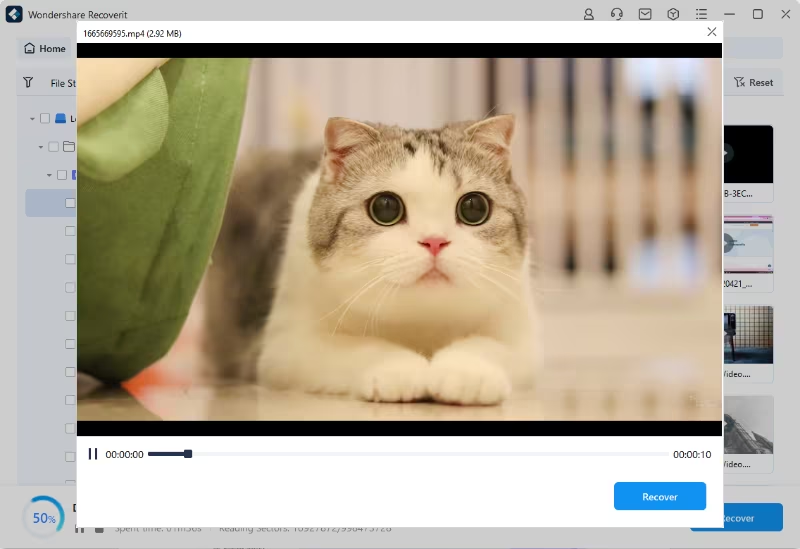 Part 4: NAS Data Recovery Software
Wondershare Recoverit NAS, a data recovery software, is an advanced tool that can help users recover files from NAS servers directly and from NAS drives. However, it supports various NAS storage devices, including popular brands like Synology, QNAP, and Western Digital. With its intuitive interface and powerful scanning algorithms, Recoverit is a reliable and effective solution for NAS data recovery.
Supported NAS Storage Devices:
Synology
QNAP
Western Digital
Netgear
Buffalo
Seagate
D-Link
Asustor
Thecus
TerraMaster
Drobo, etc.
Supported NAS File System:
Recoverit supports all the popular file systems used by NAS devices, such as NTFS, FAT16, FAT32, exFAT, HFS+, APFS, BTRFS, XFS, BFS, and EXT. However, it can also recover data from RAID systems used by NAS devices, including RAID 0, RAID 1, RAID 5, and RAID 6. With this comprehensive support for different file systems, Recoverit ensures you can recover your lost data easily, regardless of which NAS device you use.
Supported Operating Systems: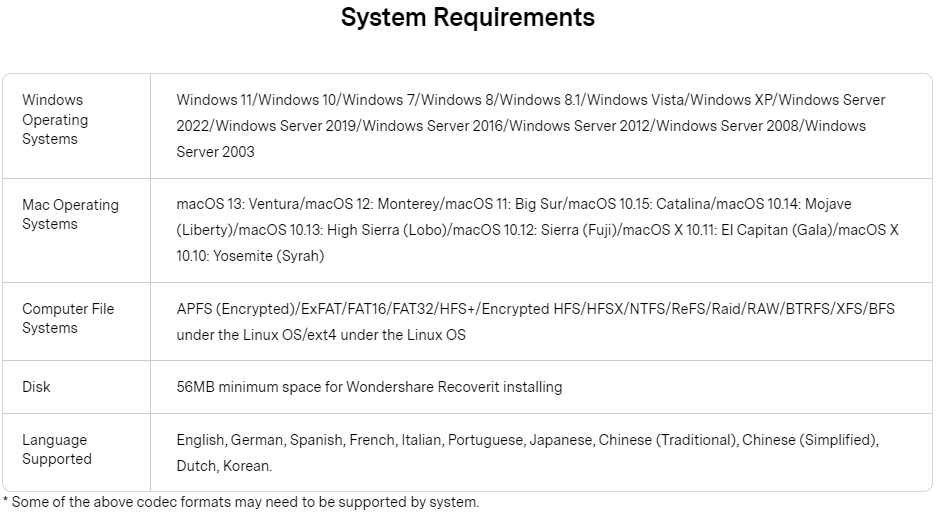 Supported File Types:
Recoverit supports over 1,000 different file formats, like photos, videos, documents, archives, and more. So you have the authority to recover lost data from NAS devices in any format, such as JPEG, PNG, BMP, RAW, MP4, MOV, AVI, DOC, XLS, PDF, ZIP, RAR, etc.
Other Features of Recoverit:
Let me tell you several features of recoverit that will help you recover your lost data in different scenarios. Here are some of the features that Recoverit offers:
Crashed Computer Recovery:
If you see that your computer crashes and you don't know how to access your data, Recoverit can help you in this scenario. You can create a bootable USB drive with Recoverit that can be easily used to start your computer and recover your lost data.
Linux Data Recovery:
Recoverit can easily recover your lost data from Linux machines and devices easily. Although, It supports all major Linux file systems, including EXT4 , BTRFS, XFS, and BFS.
Video Recovery:
It can recover your deleted videos from any storage device, including your NAS device, and supports all popular video formats. Apart from professional video formats like MP4, MOV, etc. it also can recover surveillance video/driving recorder video. And for the large-size HD video usually stored in fragments, Recoverit can scan, collect, and match the fragments to ensure you will get the video file completely.
Video Repair:
If your videos are corrupt or damaged, Recoverit will repair them for you because it has the competence to support several video formats and can fix issues like audio-video sync, header corruption, etc.
Conclusion
Recoverit is the main boss here regarding data recovery because it can help you recover lost data from your NAS device. However, as explained above, it supports all popular file systems, operating systems, and file types, which makes it a versatile solution for any environment. With its additional features, like crashed computer recovery, Linux data recovery, video recovery, and video repair. I hope you get all the necessary information regarding nas file recovery because we aim to provide our readers with a guide they'll never forget.