The Super Bowl is America's most massive and anticipated sports event. The National football league (NFL) championship title will go to the winning team. As per the report, the current year event LVI was watched by more than 90 million viewers and was live broadcast on NBC. For some reason, if you did not watch this event so don't worry. We segment the streaming service app and device that offers you to watch the super bowl game on demand.
Moreover, we also share the upcoming super Bowl LVII game details. So let's deep dive into this article to know the streaming application and devices that bid this game's fans a second chance to stream it online.
Slight Review of Super Bowl LVI
Super Bowl LVI is an American football game played on Sunday, February 13, 2022, at Sofi Stadium, California. It is a series of National Football Leagues (NFL). This league was played between the teams ofthe Los Angeles Rams and the Cincinnati Bengals. However, the Los Angeles Ram became the champion and won in its home stadium of the National Football Conference (NFC) and the Cincinnati Bengals Defeated in this series.
How can I Watch Super Bowl LVI on Streaming Service App?
Suppose you did not watch The American National Football league or want to watch it again. Several streaming services make it easy to stream the super bowl LVI. Though LVI was live on-air on broadcast television,if you, unfortunately, missed it and desired to stream the game. You have plenty of options to watch online.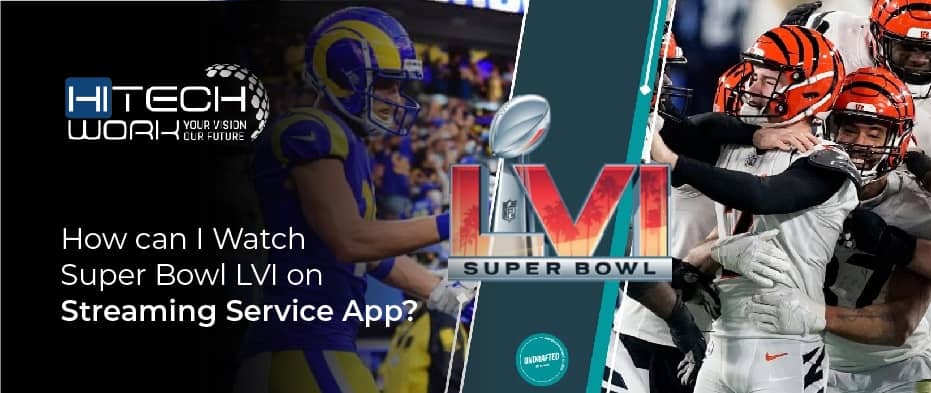 So, follow the below guide to watch the super bowl on different applications.
1. Stream LVI on NBC Sports App
This time NBC has the right to Livestream the Super Bowl LVI. However, this is a free service. You can effortlessly stream the game anytime if you have added the NBC sports programming to your cable, satellite, and television subscription from sharing T.V. providers.
2. Watch Super Bowl on The NFL App
The super bowl LVI is the national football League (NFL) sporting event, so there is probably no other best way to watch this game. Moreover, you can get the NFL app for a free trial on your Android, iOS, smart T.V.s, and streaming sticks.
3. Yahoo Sports App
Yahoo Sports application also offers to stream the game (super Bowl). However, to stream this game, firstly, you must download the application on your Android, iOS, smart television, and streaming sticks.
What About the Compatible Devices to Watch the Game Super Bowl (LVI)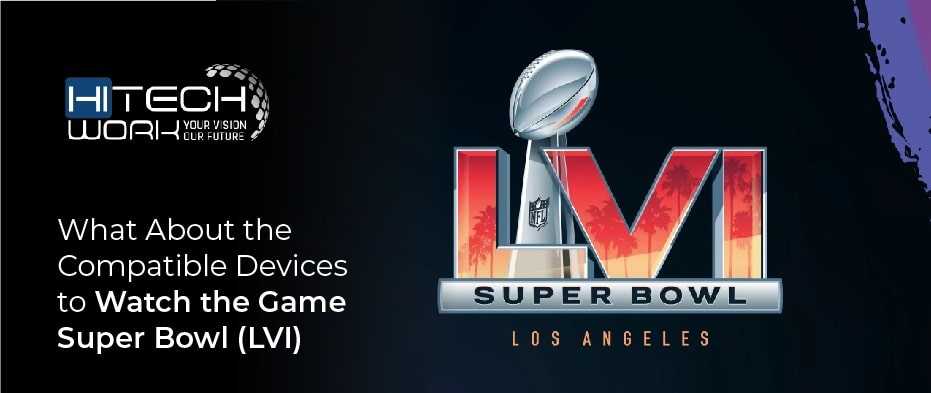 We share the applications that let you watch the super bowl (LVI) game. However, some television device does not support the app you want to consider. We have listed some streaming devices and services that you might be able to stream the game from a subscription service that is mentioned below the section.
1. Stream Super Bowl on Sling TV
Sling T.V. service delivers its users on-demand and live-stream television programming. If you want to dodge the cable service select an app and access the LVI game. Moreover, sling T.V. also has a free trial, so you can sign up to watch LVI for free and then cancel it during your trial period to sidestep any amount.
2. Watch Super Bowl on Peacock Premium
Peacock is a streaming service owned by NBC. So, if you have access to NBC via a cable subscription, it allows users to stream the super bowl LVI. Meanwhile, if you don't have cable service, you can correspondingly sign up for a peacock subscription for $4.99 for 30 days. However, peacock offers a free trial if you sign up for a peacock premium.
3. Watch the Super Bowl VIA YouTube TV
YouTube T.V. services correspondingly permit its user to demand and live streaming facility. Through that, users can access NBC, ESPN, CBS, FOX, and other sports channels. However, YouTube T.V. has a pricing plan with a monthly Subscription of 64.99 Dollars.
4. Watch (LVI) on Fubo TV
This streaming service is a sports fanatic option that allows you to access NBC and in, CBC, FOX, and NFL apps. Fubo TV streaming service also has a free trial for a week; however, if you desire to stream the LVI game and have attention to other content, you can cancel your subscription after watching and then cancel the free trial.
5. Stream on Hulu Live TV
Another television service, Hulu, also offers on-demand facilities, making television episodes and series available to stream within a few days after they air the program. Now live streaming is correspondingly available on this platform. However, this service with live T.V. streaming games contains NBC, CBS, ESPN, NFL, and Fox.
In addition, Hulu live T.V. offers infinite access to all live NFL games, studio shows, and NFL-centric series. And also, a free trial is available for 30 days.
Voila –The Most Awaited Half Time Show LVII is on its Way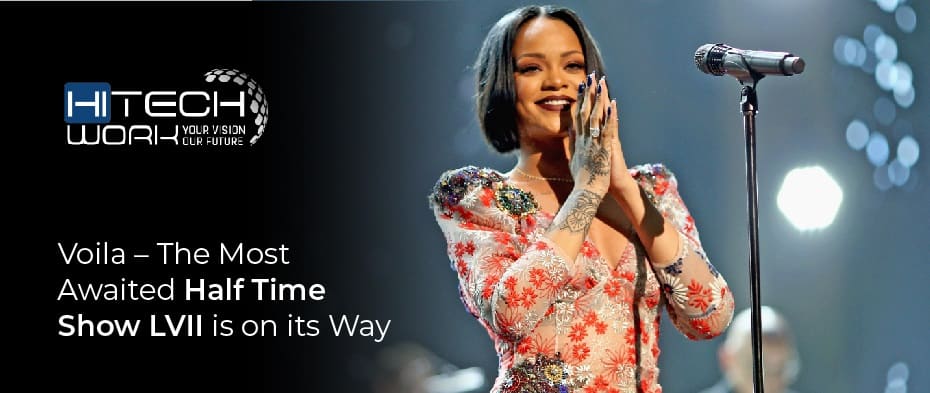 The Super Bowl fans look forward to the utmost expected sporting events all year. The anticipation surrounding the big game raises effectively with each passing day. Finally, the national football league LVII championship game is coming very soon.
Our team researched the upcoming sports event in the super bowl LVII, and here we share details.
Details of Super Bowl LVII
| | |
| --- | --- |
| Date | February 12, 2023 |
| Location | State Farm Stadium Glendale, United States |
| Time | 6:30 pm E. T |
| Teams | To be determined |
| Event Duration | 3 to 4 Hours |
| Half time performance | Rihanna |
| Live T.V. Channel | FOX |
| Hosted By | Phoenix metropolitan |
| Winning team Get | NFL Championship trophy |
How Can I Get 2023 Super Bowl LVII Tickets?
Remember that the NFL (National Football league) only allows most tickets to the NFL teams. Those tickets will go to players and team staff. The left passes will go to NFL partners, their sponsors, and the media.
But fortunately, the Roadtrips website gave the super bowl travel packages and corresponding tickets in your chosen seating category. Moreover, this site also offers this game fans their choice of first-class lodgings, stadium allocation, round trip, on-site hosts, and many other facilities.
Finally, Know the App to Watch Super Bowl
The Super Bowl is the biggest sports football event of the year. The current year (2022) was held at Los Angeles Rams on Sunday, February 13. If you did not watch the event, don't worry about it. Here in this article, we share the streaming service app and devices that allow you to watch the super bowl LVI on demand.
So, let us know in the comment box if you ever watched any super bowl event and where you streamed.