Facebook is one of the most favourite social networking sites. Users look for the best sites to buy Facebook followers, likes & views to increase their online visibility. However, the launch of Facebook Marketplace shocked many commerce platforms of such features by Facebook. This was done because most of the people on Facebook used groups to buy and sell. Not very professional. If you're going to do it anyway, how about an integrated buying and selling feature? Let's answer the question on what is Facebook Marketplace and how to Get Facebook Marketplace?
This is how the Marketplace was born.
Facebook Marketplace: Free to List
In 2016 Facebook decided to integrate this feature and let me tell you why this was a threat to big commerce platforms. Facebook requires $0 to list the products, this beats many other ecommerce platforms by good score. As commerce giants, Amazon and Craigslist have a listing fee that you need to pay.
Though there is a fee that is Facebook's commission. The fee is just 5%, which is three times lower than eBay and six times lower than Amazon.
Facebook Marketplace: 5% fee
eBay: 14% fee
Amazon: 15% FBA + 15% Referral fee
How to Get Facebook Marketplace App
Searching for "How to Get Facebook Marketplace App"? Well, there's no such thing as Facebook Marketplace App. The Facebook Marketplace App is the same Facebook main app. You can access the marketplace to buy or sell items from local sellers, through the Marketplace Icon. If you want to browse to different categories, you can do so by searching the desired product and a variety will appear before your eyes to scroll and find the one you like.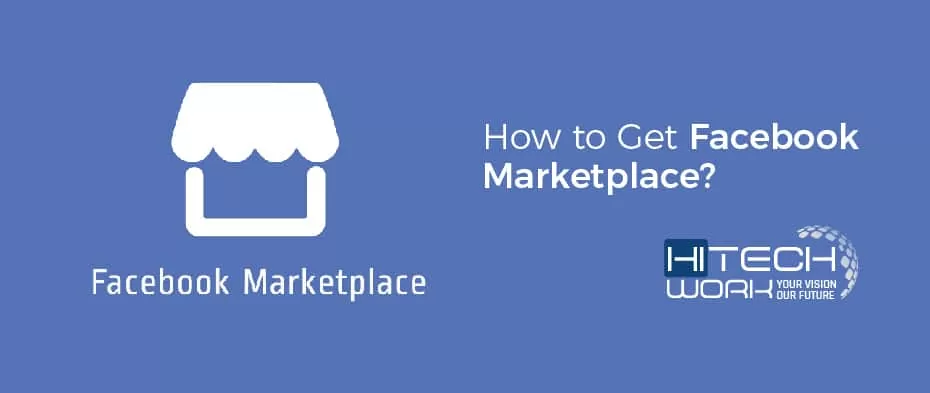 I Can't Find Facebook Marketplace Icon
There can be several reasons you are unable to see the icon and we'll go over them right here. Firstly, let's see if your app is updated and if it is not, then do it before you begin anything else.
Assuming you are all set and the Facebook Marketplace icon still doesn't seem to appear in the app then head over the other issues that might've caused the disappearance of the Facebook Marketplace icon.
Your Options
Hidden in Menu: If you've never interacted with the Marketplace option to buy or sell before; the option just might've ended up back in the menu. You can click three vertical dots on top and when the main menu appears, choose Marketplace.
New Account: If your Facebook account is new, you won't see the option and there will be no buying or selling for you. You'll have to wait it out for Facebook to see that you are not someone creating more accounts to spam listings.
Restricted Account: If you have violated any of Facebook's policies, you won't be allowed to have marketplace access.
Inaccessible Country: Although Facebook is trying to get to most of the world in this they have only been able to establish the supported feature of Marketplace in around fifty countries yet. You can check the list for the countries that can access the marketplace and if your country doesn't include one, you might not have it.
Travel: If you are traveling to a country that doesn't have the Marketplace authorized to that place, you won't be able to use the feature. As the marketplace can only be used in supported areas.
Under 18: It is mandatory for you to be 18 years or older to be able to buy or sell on Facebook. Anyone younger than 18 won't have the feature on their app, even if they are in the supported region
What Should I Sell on Facebook Marketplace?
There's a wide range of things that you can sell on Facebook and an even wider range of things that you can't sell on Facebook. Don't worry about that right now, we'll get to that in a while. Firstly, let's skim through the categories of Facebook Marketplace.
Hobbies.
Housing.
Clothing & Accessories.
Classifieds.
Vehicles.
Electronics.
Deals.
Entertainment.
Family.
Home & Garden.
What You Should Not Sell on Facebook Marketplace
We saw it coming, didn't we? I mean it is Facebook; they have rules and they know how to enforce them. Just like that, they have enforced their rules about buying selling on their Marketplace. These rules protect us from any criminal activity and we should be very thankful for them being implied.
Rules:
There is no digital product category, your product must have a physical existence.
Be Honest; your product description should match the product picture.
If you are selling a weight-loss product, you can't post before-and-after pictures.
These are the following items that can't be sold on Facebook Marketplace.
Event tickets.
Gift Cards.
Adult products or services.
Digital media and electronic devices.
Unsafe supplements.
Illegal, prescription, or recreational drugs.
Tobacco products or tobacco paraphernalia.
Healthcare items (thermometers, first-aid kits, etc.).
Weapons, ammunition, or explosives.
How to Get Facebook Marketplace for Local Business or Personal
If you're wondering about having your business on Facebook Marketplace. I feel the frustration of Googling "how to get Facebook Marketplace" all over the internet. Hold your horses buddy, I have a guide ready for you. In the next step, you'll learn how to start selling for your local business or just personal items.
Click n' Sell
Below is the list to learn how to list any item that you want to sell that Facebook allows on the Marketplace.
Go to the Marketplace icon and click on it.
Click on the option of "what are you selling?"
You will have the category listed before your eyes and you can pick one.
Moving on next you'll be given the option to pick a picture of the product or take some.
Select pictures or click the camera icon, take photos.
When you are done, click next on the top right corner.
You'll be taken to the interface where you can put the title and description for your item.
In this step, it is necessary to know that your product pictures have to match the description.
If you have the products in different versions you can click "Add More Options".
Now you'll decide if you want to do the shippingor not.
Now if you have joined any buying & selling groups, you can list them there too + the Marketplace. And you can choose to list it on your profile too.
When you're set, tap the post and there we go!
How to Get Facebook Marketplace Listing on Bigger Business
The process I'll be guiding you through on "How to Get Facebook Marketplace" is the integration of Facebook Marketplace into your eCommerce site. Before we begin, check out the list below and see if your eCommerce store will provide Facebook Marketplace integration. If you have any of these, let's keep rolling.
Shopify.
ShipStation.
BigCommerce.
Quipt.
CommerceHub.
ChannelAdvisor.
Zentail.
BigCommerce Integration on BigCommerce
This is gonna take like 10 minutes of work. We'll have the BigCommerce integration-ready, if you have any other website service; the process will almost be the same. Let's go through the steps of listing your items.
Go onto the back-end of your website and go into the Control Panel.
In Control Panel you can click on the Channel Manager.
You'll be able to see the channels your products can be listed on.
Choose Facebook.
In this step, you'll be looking at the rules of the Marketplace.
Click "I'm interested" if you wish to proceed.
And you're done! That's it!
You'll wait for Facebook to go over your products and see if they're fit for the listing, this process usually takes less than a week.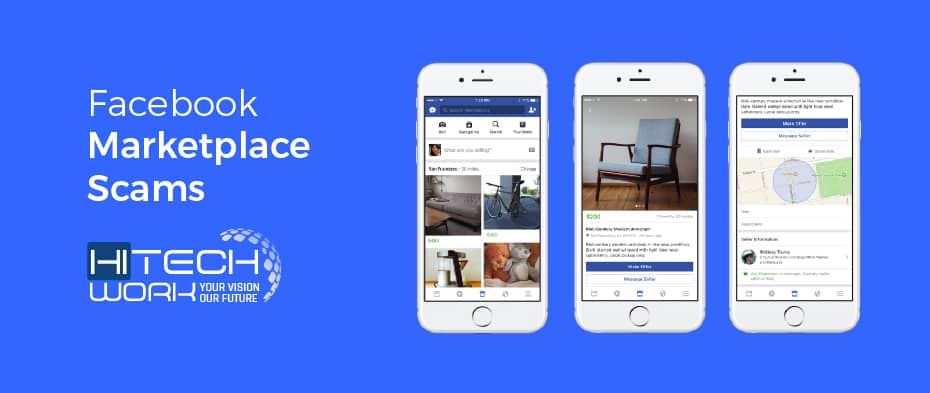 Facebook Marketplace Scams
As secure as the marketplace is, scammers are smart enough to fool people. Although with the experience we now know how they are doing it and this can help you avoid Facebook Marketplace scams. See the Facebook Marketplace scams below and read thoroughly to understand and avoid them.
Payment Method
This is the MOST IMPORTANT part of a purchase. Whether you are a buyer or a seller, you must always use the Facebook Checkout or PayPal that Facebook lets you use. This is for the safety of the bother buyer and the seller.
If you're being asked to use the payment methods outside Facebook, simply decline even if it is a potential buyer or a good product that you wanna buy. They can't use the authorized methods? This is most likely a Facebook Marketplace scam. If you still choose to use other methods, just so you know; Facebook guarantees no safety for you then.
Mailed Items
Your best option is to use the Marketplace for the only purpose it's designed for; buy and sell locally. This is one more way to avoid Facebook marketplace Scams. The problem with shipment is that if you buy something that's coming in the mail. It could be a counterfeit, a damaged item, or no shipment at all. Make sure you meet the seller or buyer locally in a public place that has cameras and people around. This keeps all of us safe.
Unintentional Payment Facebook Marketplace Scam
One of the Facebook Marketplace scams is the buyer telling you that they accidentally made an overpayment and they'll show you the proof of it. The payment hasn't been made and they're fooling you. They'll ask for the payment return and when you give them the original money, poof! They're gone! Their payment never made it into your bank and now they're gone with your money.