Are you exploring to know how to share games on steam with your friends and family? Steam is one of the best-known platforms where you can legally buy and own a game online on your PC. In short, it is a digital marketplace for games of all kinds for PC, and it has an extensive collection of AAA games along with a plethora of Indie games. But Steam also has a function where the user can let others join in on their favorite games. But since it doesn't allow multiple user IDs to sign in and play simultaneously, it makes sharing and playing together tricky.
For that reason, Steam has a feature called the Steam Family Sharing feature, and it allows you to share your game library with friends and family. Despite this, you can still games share on Steam in several different ways. If you're interested to know how to share games on Steam, here's what you need to get things done in a jiffy. Believe us, and you don't have to rack your brain for it.
Why You Should Share Steam Games 
While your first decision may be to share your favorite titles with friends, the Steam giving feature is meant to be used by those within a single-family— but we won't say anything if you choose otherwise. Once allowed, everyone who is a member of the shared library will enter each other's titles without the need to purchase an extra digital license. Best of all, saves and additional information, such as achievements, are kept separate so that you won't be mixing any of your data with friends or family.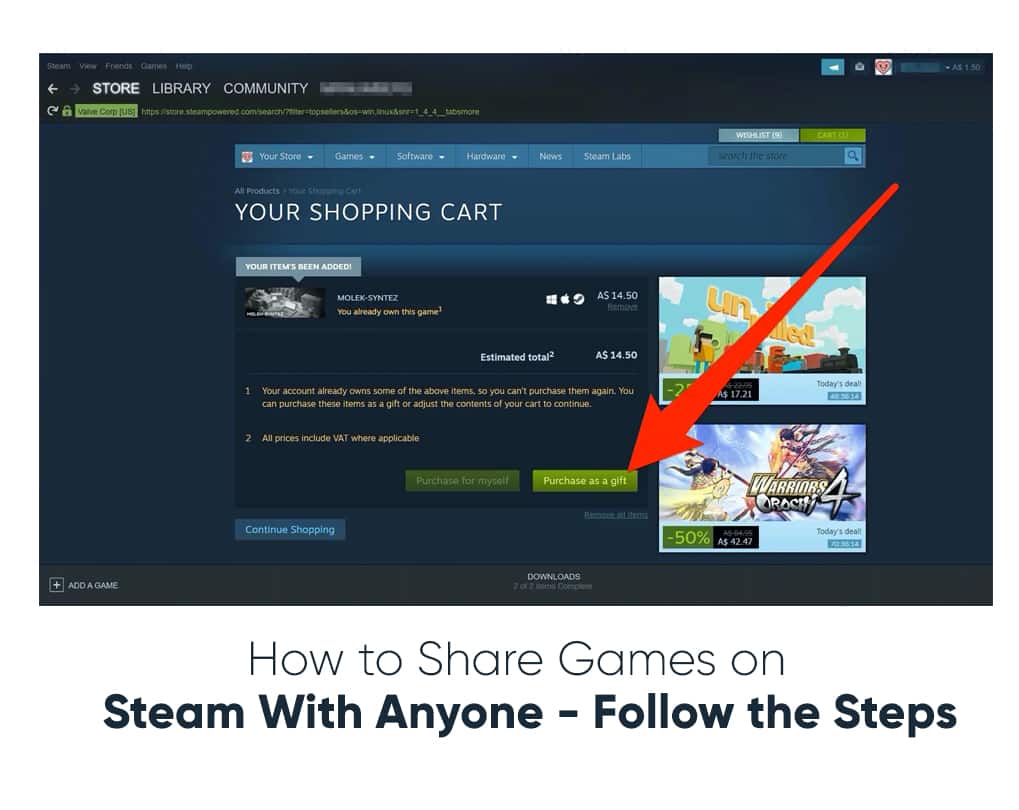 How to Share Games on Steam With Anyone – Follow the Steps
First, allow the Steam Guard, which is Steam's built-in security feature. For that, you would require to open your account and hit on Steam.
Then hit on Settings and then go to Account.
Here, select Manage Steam Guard Account Security. Once selected, it will be toggled on.
After the Steam Guard is allowed, you require to set up the Family Sharing feature. For that, you need to click on Steam and then head to Settings.
After that, you need to go to Family. Once there, you will be ready to see the list of all the Steam accounts that have logged in using your PC.
If the user with whom you want to share the game isn't on the list, you need them to log in using your PC and then ask them to log out. It should be noted that the Steam Family Sharing feature can be used only with the user who has logged into their account using your PC. You can also ask for your friend and family's ID and password and log in and then log out of it, which will make them appear on the list. The list involves the people with which you can share the game.
Once it is completed, you require to check the box next to the user(s); it will permit them to access your game library. Once it is done, click on OK.
It will enable other users to play on your PC using your game library.
But if they want to play on their PC, you would need to authorize their machine first. For that, you require to go to Steam and then go to Settings.
Once there, go to Family and then hit on Authorise this PC. Once it is completed, all the approved family members and friends will play games inside your games hub. But it should be saved in mind that only one person can work your game library at a given time.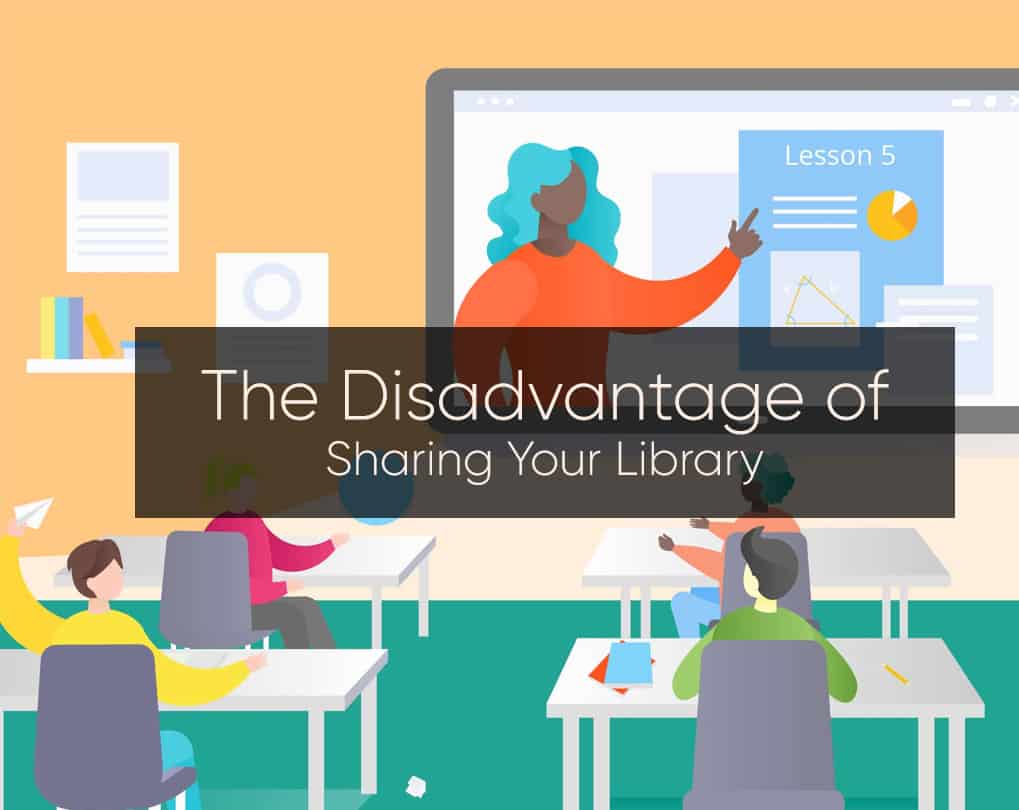 The Disadvantage of Sharing Your Library
Although it has its advantages, Steam's sharing features aren't perfect.
Only five accounts can enter your gaming library from up to 10 different computers.
It would be best if you had an internet connection to access the shared libraries.
Libraries can only be shared in their entirety.
Any games don't qualify for sharing because they require a subscription.
One person can only access shared games at a time so that you won't play games together.
The account holder has advantage access to their games. If you begin playing a game while another person is previously playing, they'll have the opportunity to buy the game or end the session.
FAQs
Q: Can you give games on Steam and play at the same time?
A: Steam won't allow shared accounts to play the same game library simultaneously — even if you're playing different games, two people can't play from a single library at the same time.
Q: Can you perform the same steam game on two computers?
A: Steam only allows you to play one game at a time per account. You can log in to your account on as numerous PCs as you want at once, but if you try to launch a game on one PC when a game runs on another, you have to stop the first before the second starts.
Q: Can you share fall guys on Steam?
A: You can link together multiple accounts of the equal household and actually allow someone else to play your games when you're not utilizing your Steam account. Unluckily, the way Fall Guys works also indicated that this convenience opened the door to cheaters evading bans.
Q: Why is the shared library locked?
A: This is an error that indicates that someone else is using the shared library. A Steam library can only be used by one user to play one game at a time. The same is true if another user is accessing that library via Family Sharing.
Conclusion
That's how to share games on Steam. Steam Family Library Sharing is one of the more complicated features Steam offers, but it's also one of the most valuable.
And by following these steps, you've just allowed up to ten of your friends and family to play some of your excellent games. Share your precious and valuable views in the comment section below.