Your right Airpod is not working – Don't worry, and you don't need to buy new one expensive pair of Airpods. In this article, we explain the fixes, so use that and also enjoy & play music again on your Airpods.
Since the Airpods are everywhere, they transform the truly wireless earbuds market. They are easy to use and fit and carry anywhere in your bag. Although Airpods are elegantly designed, they can also have some issues. According to these problems like a software issue, troubleshoot on a single Air pod or charging. I will also show you how to make both Airpod pairs sound the same loud
Why Is My Right Airpod Not Working?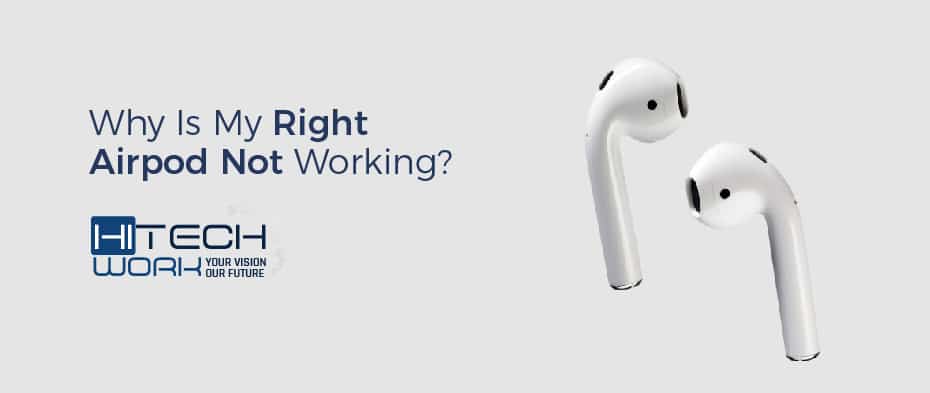 You could be wondering why your right or left Air-pod is not working in the next moment. Commonly, your right Airpod does not work – something's wrong. The causes can range from simple to complex settings as your Airpod reaches zero battery percentage. In this way, one of your Airpod suddenly drops the connection. Other than that, it could be a network problem setting or audio setting. As a result, you should look for things like:
How To Fix Right Airpod Not Working? –  8 Fixes
Is it possible that your left or right Airpod is only playing? It happens all the time with everyone because I say, It is a universal problem. However, you can resolve this problem and get it to work again. To fix your Airpods, try them in this sequence. We have listed the probable solutions from the easiest to the most complex.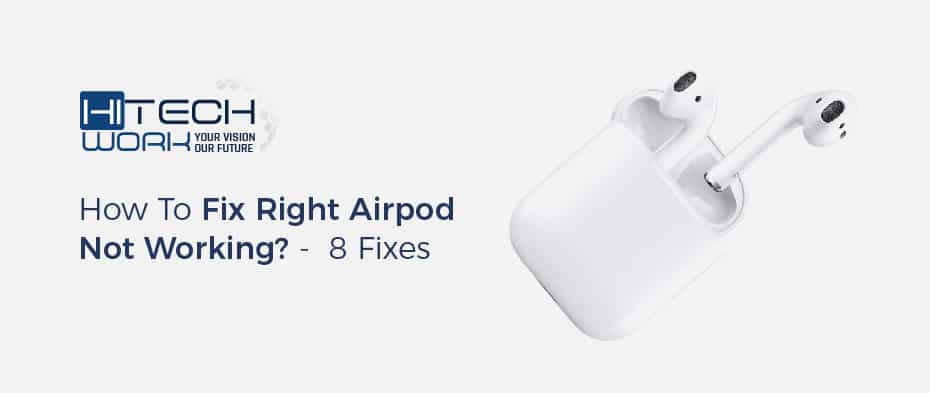 Make Sure Charge the Airpod Charging Case
The first thing you should do is ensure that your Airpods charging case is fully charged. Ensure the Airpods Case is fully charged by removing the Airpods and plugging it in or placing it on a charger. It is fully charged if the light on an empty Airpods Case is green.
Turn on the Bluetooth Connection – Right Airpod Not Working
When one of your Airpod is not connected, first, you should connect with a Bluetooth device to resolve the troubleshooting problem. Begin with the Settings application on your iPhone or iPad. Slide the Bluetooth button left, then right again, and tap the Bluetooth button. There may be a software glitch that can be corrected by turning Bluetooth off and on again – when Bluetooth is switched back on, both earbuds should connect normally.
Clean the Airpods Regularly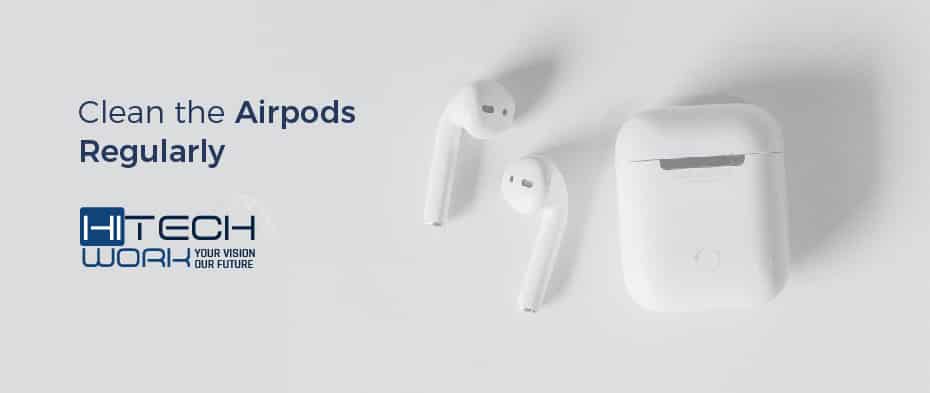 There may be an accumulation of debris on the speaker mesh on one of the Airpods that prevents you from hearing audio through it. That may sound improbable, but a bunch of gunk can mute the sound easily. If your Airpods sound distorted, clean them with a lint-free cloth, water, and a toothpick.
Check & Verify the Stereo balance
An accessibility option in the setting menu on an iOS device controls the stereo balance audio between the left and right Airpods. If only one Airpods receives sound, your problem may be that the setting is out of balance. Fix this by going to Settings > Accessibility > Audio/Visual > finding the Balance slider and moving it to the center.
Set The Network Setting Default – Right Airpod Not Working
Your iPhone or iPad has its own setting that controls the connection of different networks, including Bluetooth devices. It may be due to a problem with these settings. You will have to repair Bluetooth devices, re-enter Wi-Fi passwords, and so on if you reset the settings. Go to Settings menu => General => Reset => Then click on Reset Network Settings to reset your network settings.
Make Sure Your phone is Up-to-Date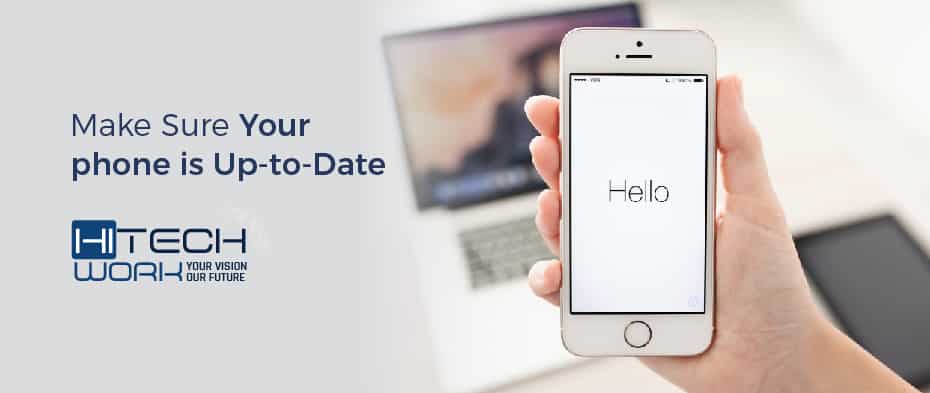 It would help if you never ruled out the possibility that your Airpods are experiencing a software glitch that can be corrected with the latest iOS update. So, go to your settings menu, find the phone update setting, and select the version up-to-date from the drop-down menu.
Get in Touch with Android or Apple Support
If you have tried everything and still have not had any luck, it is time to seek expert help. Check with Apple Support to see if they have any suggestions. If the manufacturer's warranty still covers your AirPods, they may be able to repair them for free or at a reduced cost.
Play Some Music to test the Airpods Device
If your right Airpod is not working,keep the AirPods on and play music if both are sufficiently charged, and they don't have any issues charging in the case. Next, try resetting one AirPod if it still doesn't work.
FAQs
Q: Why does my right Airpod not work?
Ans – An Airpod's battery may be dead, which is the most likely cause of its not working. Check the Airpods battery life or check the battery widget to see if you need to charge. Although your Airpods are charged at the same time, one might run out of juice before the other, so even if you have charged them both at the same time, they might drain at different rates.
Q: Is it possible to factory reset my Airpods?
Ans – Yes, it is possible to factory reset your Airpods. Here are the easy steps.
First, you have to hold down the setup button for at least 15 seconds.
Then, hold the button for a few seconds until the status light flashes amber a few times, then white.
Your Airpods have been reset. For your AirPods to work again, you will need to repair them with your device.
Q: How do I check the battery health of my Airpods case?
Ans – When you open your case lid, place your Airpods inside and hold it close to your iPhone, iPad, or iPod touch. Wait a few seconds to see if your AirPods are charging. Your iPhone, iPad, or iPod touch can also show the charge status of your Airpods using the Batteries widget.
Final thoughts
I was hoping you could go through all the fixes mentioned above, which is about the right Airpod is not working. Read the innovative fixes, and let me know which ones worked for you. There is a chance that somebody with an Airpod may have an issue with it, and if you are a newbie, you should be aware that the right Airpod does not work. Since AirPods are everywhere, they are in high demand due to their ease of use.