Fortnite is one of the top high-rated games and has given birth to the emerging smartest player. Fortnite kept pushing itself toward the metaverse. Recently we have seen some Hollywood celebrities organize concerts in the metaverse fortnite. However, just like PUBg and call of duty. Fortnite also has an extremely smart players list that changes the game's fate and endorses many beginners to download and play.
Likewise, we are about to discuss Fortnite top players of all time. These players are that much shrewd that they develop new techniques and tricks from which other players take as a guide.
Related: How to Win Fortnite
Top 8 Unbeatable Fortnite Smartest Player
These were the players when a particular one heard a name of any of these. Then went into the trauma that how he could face these monster players. These gamers have a long journey; they didn't succeed overnight but passionately dedicated themselves to hard work. If you also want to become a pro player and be renowned like those. Then perusing these players' expeditions and techniques helps you in many facets. Check Our Guide, if you want to level up fast in Fortnite.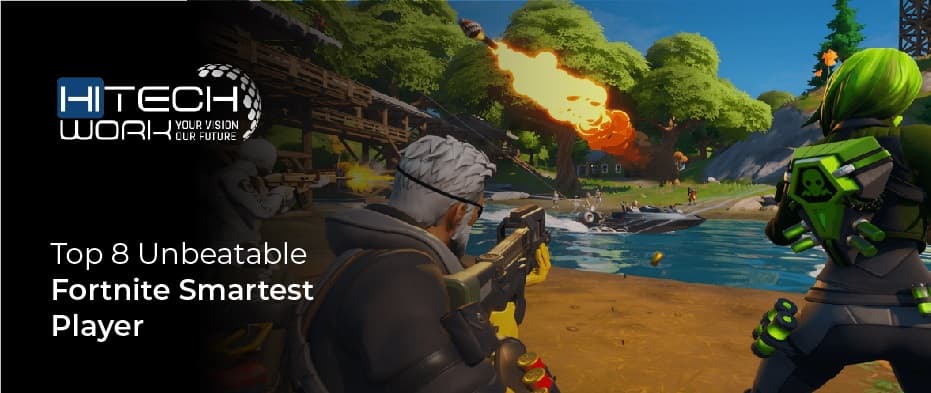 1. Bugha (Kyle Giersdorf)
Bugha's real name is Kyle Giersdorf, and he was a 20-year-old boy born in north American east, USA. In a very short period, bugha gained communal attention after winning the first solo fortnite World Cup in the 2019 tournament. He is the most undefeatable player in the history of Fortnite and put himself in 1st place. Bugha earned over $3 million in the tournament and has the following of 5.1 million on Twitch. However, I advise beginners to look forward to bugha gameplay to advance their playing tactics.
2. Ninja (Tyler Blevins)
Ninja Aka Tyler Blevins was an American fortnite player born on 1991 June 5. However, Ninja was known to be the top player in fortnite. Moreover, we can consider him the smartest fortnite player. On the other hand how he used gaming as the gateway to his million-dollar career. As we said earlier, he is not a famous player, but famous and smartest are two different terms.
Although it's not necessary to be the best player, the capability that creates opportunities for earnings is a smart play, just like the Ninja did. Ninja utilizes his gaming experience and makes it a part of his business. If you want gaming to be your full-time career, then poring over Ninja might be a suitable option for you folks.
3. TaySon (Tai Starčič)
This youngest boy Tai Starčič was a Slovenian fortnite player born on 2004 June 9. This emerging star made corners in people's hearts when he won the 2020 award. However, TaySon is acknowledged to be the top player in Europe. Formerly, he is playing for falcon Esports, and he started his career at the age of 15 in 2019.
Hitherto he's not famous enough but despite that has 587000 followers on Twitch. Although according to Tyson fans, he is unpredictable moreover, you can take him as a strategy maker in fortnite. Tyson was more into creating techniques rather than competing. Maybe putting an eye on his playing stratagem helps you to explore more, and you can apply those methods to boost your gameplay.
4. JannisZ (Jannis Matwin): Youngest Fortnite smartest player
Jannis was a 17-year-old german boy born on 2005 April 23 in Germany. How could we forget Jennis when talking about the top players – You can also title Jannis as the youngest earner in the history of gaming. In 2023 he performed like a roaring tiger and is an unbeatable contender in the fortnite arena and won the FNCS, C3, and S3 tournaments with prize money of $150000.
However, he earns $680k in total winning. Jannis has 600k followers across youtube & Twitch and is currently a very active streamer. If you are searching for your idol in the gaming world, then Jannis might be the person you are searching for.
5. Chapix (Moussa Faour)
Chapix was born on 2004 June 4 in Sweden. Moussa Faour surprised us a little when he eventually disappeared from fortnite. In 2021, he made a drastic comeback and gave goosebumps to its contenders. In just a few months, he grabs his winning cookies in the face of $353k, and in 2023 he filled his bag with 185k in fortnite earnings. And his total earnings are $680k. Furthermore, he has the following of 136k on Twitch. Chapix is the sunrise for beginning youngsters.
6. Hen (Henrik Mclean)
Henrik Mclean is an English fortnite player born in England on 2005 July 3. Henrik Maclean is currently giving a remarkable performance, and we believe the performance chart goes bull of this young boy. His unimaginable spirit will soon let top gamers down to their knees if he gives the same performance in the forthcoming.
In the 2019 fortnite arena, his total winning is $640k. Besides that, he earned an extra $450k from winnings 3 FNCS. His Twitch followers are 226k, and if we combine his other follower's numbers on other platforms, the story goes to 300k. You can take Hen the chilliest player in fortnite because he has the ability to play everywhere on the ground and never complains.
7. Aqua (David Wang)
Aqua's real name is David Wang was born on 2002 July 14 in Austria. By coating the esports officials, they mentioned aqua on their website esportsearnings.com as the second best fortnite earner globally. Aqua with Nyhrox won the duos champion World Cup of 2019. Aqua surprised the audience with his winning earnings of 2.1 million.
He's one of the oldest players of fortnite and has been playing since 2018. He earns $150k from FNCS C3 and S2 tournaments in extra. However, his presence in streaming has been quite off in recent times, but he gained what he wants in the face of 464k twitch followers. Aqua playing tactics is remarkable and makes him the smartest fortnite player of the century.
8. MrSavage (Martin Foss Andersen)
Martin Foss Andersen, known by the name MrSavage was born in Norway on 2004 November 12 (Europe). This champ is duos in his ability. He is a player and games content creator simultaneously. However, we should need to appreciate martin for his hard work.
At the age of 15, he joined NRG esports. Martin earns up to $395108 by playing 76 tournaments, and his follower's reach on Twitch is remarkably high at 2.8 million and frequently grows daily because of his consistent presence. On the other hand, the way he edits his gameplay resonances like he is a stunning editor.
How Can You Become The Smartest Fortnite Player?
Becoming the smarter player on Fortnite is a whole journey. Although competing yourself with the existing top players in the first row is utter immaturity. Dedication plus learning is very crucial. The top players you see are not ranked to the position overnight, but they cross their hurdles to reach that rank.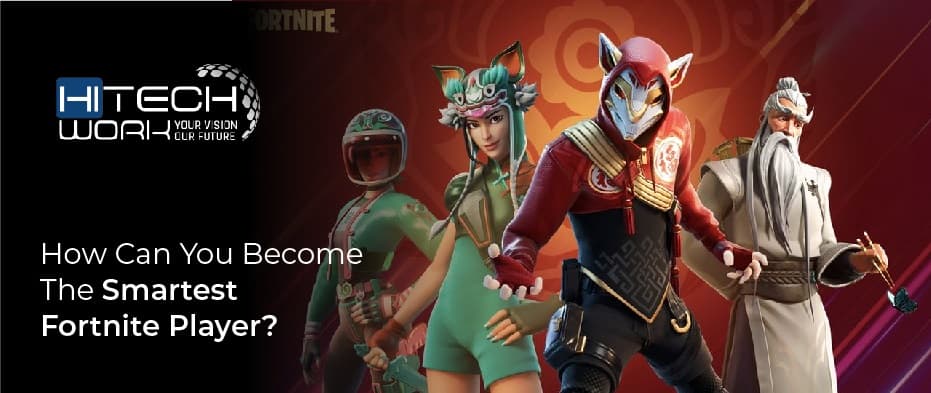 To be the most undefeatable and prominent player of Fortnite, apply these bullet points to advance your playing strategy.
Keep your vision active while playing because there are dozens of people out there who just follow their co-partners instead of exploring things on their own. Try to learn where you are lacking in every rotation and improve those mistakes in the next round.
Watch your previous videos of gameplay again and again and analyze where you should need to apply the expert techniques which you've taken from expert players like Bugha, chapix, etc.
Stop jumping into the squad's box because I've often mistakenly chased an opponent in the open area on the ground. Combat with your opponent while staying in your safe zones.
Water view gameplays of pros instead of watching your only. Observe the expert gameplay videos and make your strategy accordingly. Because pros get through many hurdles, so their experience is a silver platter for us.
Find a friendly squad that guides you on your rights and wrongs.
Smartest Fortnite Player In Short
The top 8 fortnite players we consider are mostly youngsters. And many players have been playing in competitions since 2019. This article discussed the top 8 players who are currently more progressive according to our surveys, and their unique abilities might be helpful for you. We also cover how you can become the smarter player in fortnite and share our experiences.
Editor's Recommendations